Dean Shaw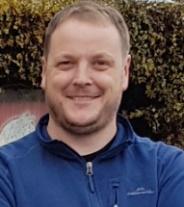 Role
Presiding Member
Email
General Information
Dean has been a part of the Pokeno School Community since 2015 and he sees that having this opportunity to be part of the Board is a real privilege.
Dean feels that his role on the Board is to first and foremost to serve the best interests of our children's education and development, but it is also a great medium to represent each family's interest in the development of their school, their community and most importantly, their children's enjoyment in learning.
Dean and his wife Emma already have two sons who attend Pokeno School and in the future, their daughter will also join the fold.