Welcome to Room 5
Ruma Rima
Term 4 202
1 Home Learning
Well, it's not quite the start of term many of us had hoped for. We shall take this term 4 journey one gentle, kind and brave day at a time. Hopefully we will be back in the classroom soon! I am most certainly missing those smiling faces.
Please keep the photos coming and keep in touch. I love to hear and see what your tamariki are getting up to at home and support you in any way I can. Remember to carry on doing what works for you and your family - your wellbeing comes first.
The home learning grid will be available each Monday and we will continue with books and tasks being set on Sunshine Classics and Reading Eggs/Mathseeds, as we did last term. EPIC is an optional extra if your child wants to explore the variety available on that reading platform. There may be books that spark their interest.
Let's go - we've got this!!


Phonics
Learning our letter sounds is important for our literacy learning (reading and writing). I encourage your tamariki to watch this video daily.


Writing
Here are some videos you may want to watch with your child to support you with their writing. If you're not sure, please send me an email and I will support you with your child's key writing goals.
Please send any of your child's writing through to me. I also love to receive emails from your child and will write back!
Take any opportunity to write - for some it will be easier if your child writes as they 'play', such as writing a menu, a letter to their imaginary (or real) friend, a shopping list, signage for something they have made...



Maths
Maths is everywhere!! Check out letterboxes when you are on a walk. What number comes before that? What number comes after that? Hopscotch, dice games and dominoes. Measurement as we bake, sharing as we 'share', counting and looking at colours and shapes as we find treasures and materials for our play. Try counting up and down to/from 20. If you'd like some support identifying your child's learning goals, please email me.
As Halloween is approaching below is a Numberblocks 'trick or treat' episode - you can explore many other episodes if you like :)
Reading - EPIC

Browse the EPIC website and look for a 'read to me' book that interests you. The class login instructions below. And LOOK!! Ruma Rima have read 115 books this lookdown! Tino pai!! I am so proud of you all. Can we make it to 150?
https://www.getepic.com/

Remember you can only log into EPIC during school hours 9am to 3pm.
Happy Birthday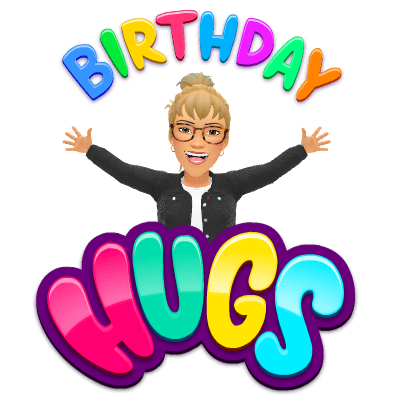 We have more big 6 year old's in Ruma Rima! Happy Birthday to Nikki, Emma, Timicke, Ryle, Jessie, Charlie and Olivia!! We hope to see you soon for birthday celebrations.
Photos
Term 4 Week 6
Yay!!!!! There is a very happy kaiako in Room 5. This is the long awaited glorious week we got to welcome Room 5 back into the classroom part time, along with existing bubble children. The tamariki have really enjoyed reconnecting with one another. Here are some photos of what we have been up to :)
Neil, what a beautiful first day back gift. You bought me some flowers, the Nasturtium that you had grown from seed during lockdown. How special, thank you!
The first day back was just a little bit too much for Olivia. She enjoyed an afternoon nap :)
The tamariki took turns as builders and suppliers as they built a wooden house with Wiremu.
Playground fun! Japji challenged herself how high she could go on the swing. All by herself!
We have been enjoying reading books from our class library.
Using dyes to create our 'Giraffes Can't Dance' Art. Please keep a check on here for the awesome finished products - watch this space!
The Tamariki have all been given a 'mini maths book' to work through at their own pace. Here is Xavier very focused on practicing his number formation. Ka Rawe Xavier!
These girls cooperated and persevered to produce this finished 100 piece puzzle! They were SO proud of themselves. I loved watching them work it out together.
Bronson received 'most improved player' from his rugby club. Ka pai Bronson, we are so proud of you!!
Term 4 Week 5
Jessie is working on her number sense with a Maths book that she has at home. She is learning about numbers that come before and after 1-20. Ka pai Jessie!
Charlie to Port Waikato on the weekend. Here he is rock jumping! That looks like so much fun, Charlie. You were amazing sharing your experience during our Google Meet. I'm so proud of you.
Term 4 Week 4
Check out the 'marshmallow and spaghetti' challenge entries! Well done Charlie, Kyson, Xavier and Emma for making your tall towers - you look very proud of yourselves and I am proud of you too - Ka Pai!
Fantastic 'would you rather' writing from Vedhya. It is so very sweet of you to want to know when the animals are hungry so you can help them, Vedhya. Keep up the wonderful mahi! I'm so proud of you.
Thanks Miss Delany for sending this photo of Japji in her bubble class. She looks very proud of the friendship bracelet she has made :) I am proud too. I imagine that took lots of patience. Very cool!
Neil planted this Nasturtium from a seed at the beginning of lockdown and now look at it! His hard work caring for it with water and sunshine has paid off. Well done Neil!
Fantastic 'Bubble' Diwali Firework painting by Jaismeen and Kyson. Thanks for sharing Miss Methven!
Emma-Joy has had another great start to learning this week. She has almost completed her home learning scrapbook (what a neat idea!). Check out the amazing sounds in her 'would you rather' writing! Clever girl.
Neil and Emma have taken on the Te Papa Rainbow Challenge. Aren't they amazing?! We love creating with things in our homes. Check out more about the Te Papa Rainbow Challenge here. https://www.tepapa.govt.nz/learn/for-educators/whanau-challenges/create-rainbow-things-your-bubble-home
Bronson has started collecting the bricks from countdown. Here he is enjoying a swim at Maraetai Beach. Haven't we had stunning weather lately? Lucky us!
Term 4 Week 3
Neil's bug house. If I were a bug I reckon I would feel very 'cosy' in there!!
Charlie found this fascinating creature outside. Do you know what it is? Charlie and his Mum researched it and found out that this is a Kikihia Ochrina, otherwise known as an Apple Green Cicada. They have a 3 year life cycle and are most commonly seen in the North Island in April. Have you ever seen one before? It is so cool what we can discover in nature, isn't it?
Emma has had a busy week getting creative with resources in her home! Here are her amazing creations - a bus, and Halloween fun. Keep up the amazing mahi, Emma :)
Vedhya, what a wonderful picture and wonderful story! Clever girl.
Charlie has been working away on the maths worksheets - ka pai!! You can find these on the home learning grid. Please get in touch if you need support with your child's maths learning goals.
Emma-Joy has also had a super start to week 3 with a super learning Monday. Today she has been working on writing, maths, sight words, Sunshine Classics, Reading Eggs, handwriting, art, swimming and gymnastics. You are going to sleep well tonight clever girl.
Look at all those amazing sounds in your writing Emma-Joy, Tino Pai!
Neil has been interested in the diggers and roadworkers outside his house. He made a stop and go sign and wrote about his interest. He used a device to look up words he didn't know. Well done for being resourceful, Neil! Keep up the amazing mahi.
Thank you Miss Methven for sending through photos of Xavier, Kyson and Jaismeen in their bubble class. What wonderful learning. Xavier, you look so proud of yourself and so you should be! I am proud of you too. Kyson is another new member to Room 5 - Welcome Kyson!
Bronson has started week 3 of home learning with a (slimy) blast! Here he is taking on the messy play challenge making slime. Look at that smile, what fun :)
Term 4 Week 2
Neil and his sister Renee made some bubbles - Tino Pai!
Bronson working away on maths worksheets - well done. You can find these on the the home learning grid every Monday or they are delivered in hard packs if you request one.
If you're not sure of your stage, and/or would like support with learning goals for maths, please email me.

Japji made paper bag masks in her bubble class this week. Hasn't she done a fantastic job of her lion. Rrrrrr! It even has a tail :)
Wow Timicke look at your Halloween outfit. So cool. It looks like you had the most fun with your bubble class last week.
The robot challenge has proven popular in Room5! Here are Olivia's, Emma's and Neil's awesome creations! Well done.
One of our newest Room 5 members Jaismeen has made a halloween lantern in her bubble with Mrs Hemi. Fantastic fun! Welcome to 'Room 5' Jaismeen!
Bronson's description of a lamb - tino pai! What wonderful sounds and descriptions. You have used a digraph (wh-ite), and I can see fullstops at the end of your sentences. I wonder if you could start to learn about using capital letters at the beginning of our next sentence Bronson? I think you are ready. There's a little video about this on this page, if you want to watch it. Keep up the amazing mahi.
Thanks for my beautiful letter Olivia. I love hearing what you have been up to. If any other Room 5 Tamariki would like to write to me, please do!! I will write you back.
Just to confirm the Google Meets will be run by Mrs Turton. There was a panui (announcement) about this on HERO :)
Kyla has been busy this week practicing her numbers and letters in the sunshine using chalk and paintbrush and water. Awesome Kyla! It looks like your little brother is keen to learn with you.
Ahoy there Maties! Neil has taken on the 'pirate ship' challenge - awesome! I wonder, Neil, if you could write a story to go with your creation? Let your imagination go wild! :)
Here Emma is baking her favourite 'weetbix cookies'. Don't they look amazing?! I wonder, Emma, if you could write the recipe for us?
Emma has also made her own sight word ring. She has mixed up different sight word colours and called them 'rainbow words' - pretty cool!
Bronson has been making the most of the glorious sunshine and spending time in nature. Here he is walking up Mt William - has anyone else done that? It's a lovely, yet a little tough, climb. He's also found a worm in the garden - could you describe the worm in your writing Bronson?
Nathanael has described a bird for writing this week. Well done Nathanael, you have described how a bird looks, what it eats and how it moves! Tino pai!
Neil has taken on both the family challenge and the learning through play activity this week.
Check out his car he made for his drive in movie (Alvin and the Chipmunks) - cool! There are many shapes you can identify. He and his sister Renee made an obstacle course in their backyard.
Keep moving Room 5, it is good for our tinana (body) and wairua (wellbeing/spirit). I hope we will have lot's of sun soon!