TERM 3 LEARNING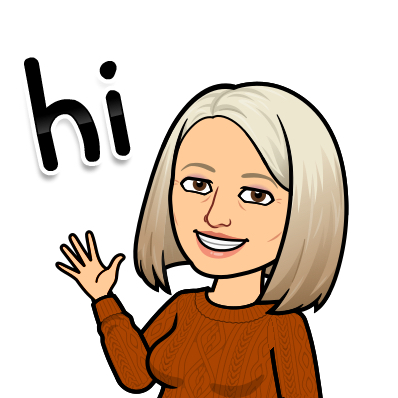 level 4 lockdown - august & september
Well, we find ourselves in Lockdown again and the most important thing is that we take care of ourselves and others - we need to be kind to ourselves during this challenging time.
Week 8 baby photo
re-creation challenge
This week Ruru Whaanau have been challenged to recreate an old baby photo in the present day. This is intended to be a fun challenge, bringing the family together. Please send your photos into me and I will get them up on our class webpage. Take a look at who's completed the challenge so far;
Mantra's baby photo
Mantra and his Mum worked together to recreate this beautiful photo of Mantra as a baby. Great mahi you two - it looks fantastic!
Look at this photo of Jack, he even has the same onesie that he was wearing in the original photo! Boy, you've certainly grown Jack! What an awesome photo.
Ollie's Baby photo
Take a look at this gorgeous photo of Ollie that he has recreated with his younger brother and of course, Elmo! This is a super effort - well done!
Carlie and her Mum have recreated this fun photo - great mahi you two! It doesn't look like much has changed except Carlie has grown so much - very cute!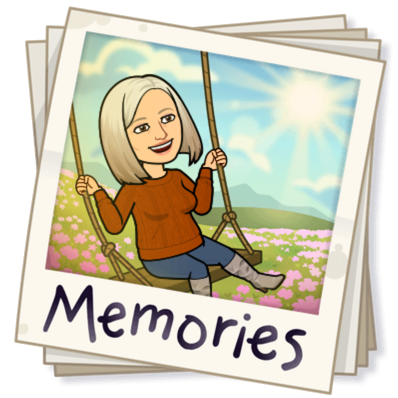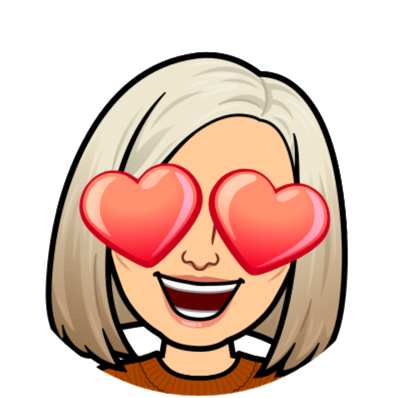 It has been wonderful to receive photos from the tamariki in Room 4 showing all of the busy learning and fun activities they've been doing at home. I have been so impressed! Take a look below...

Ikwansh loves colouring and has been busy colouring 'The Minions'. He has also written a great story about why he loves being at home - ka pai Ikwansh!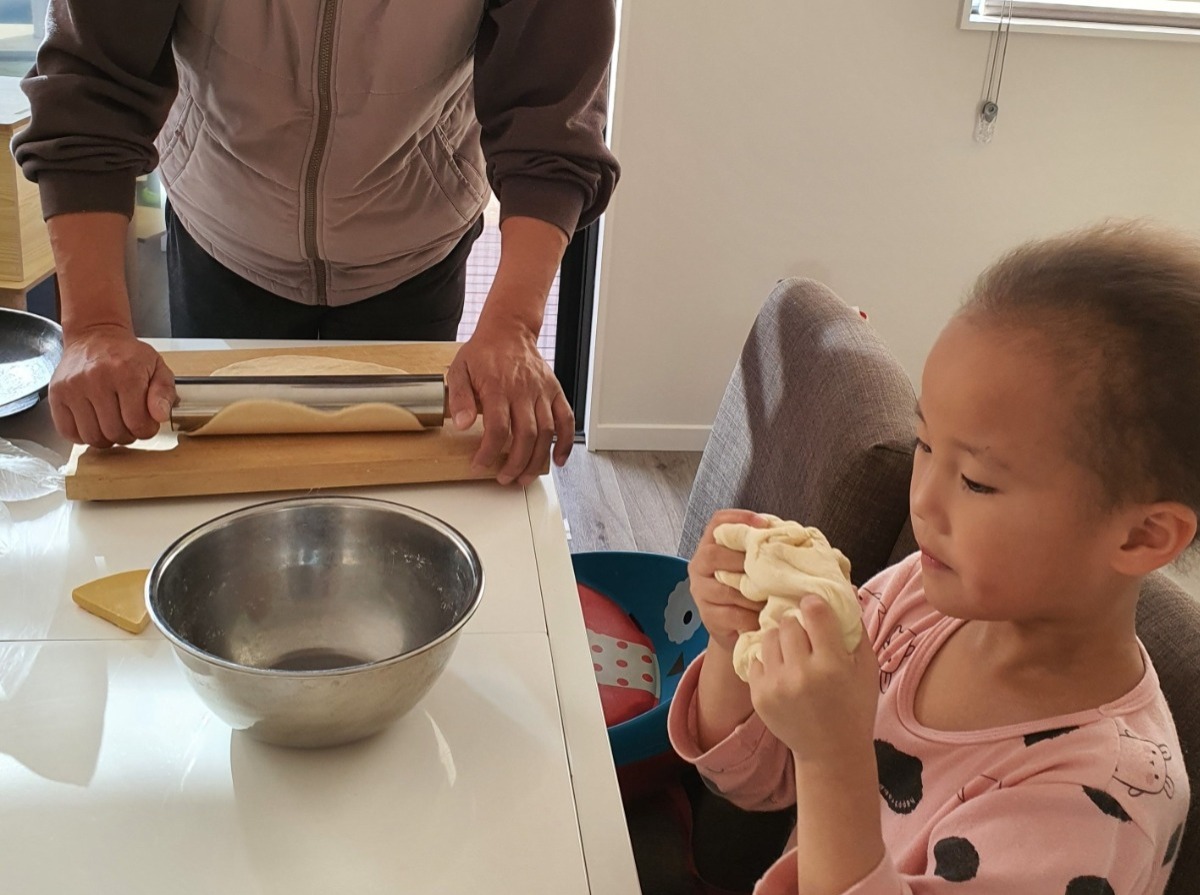 Olivia has been making pizza from scratch with her Dad - I bet it will be very yummy! Ka rawe Olivia!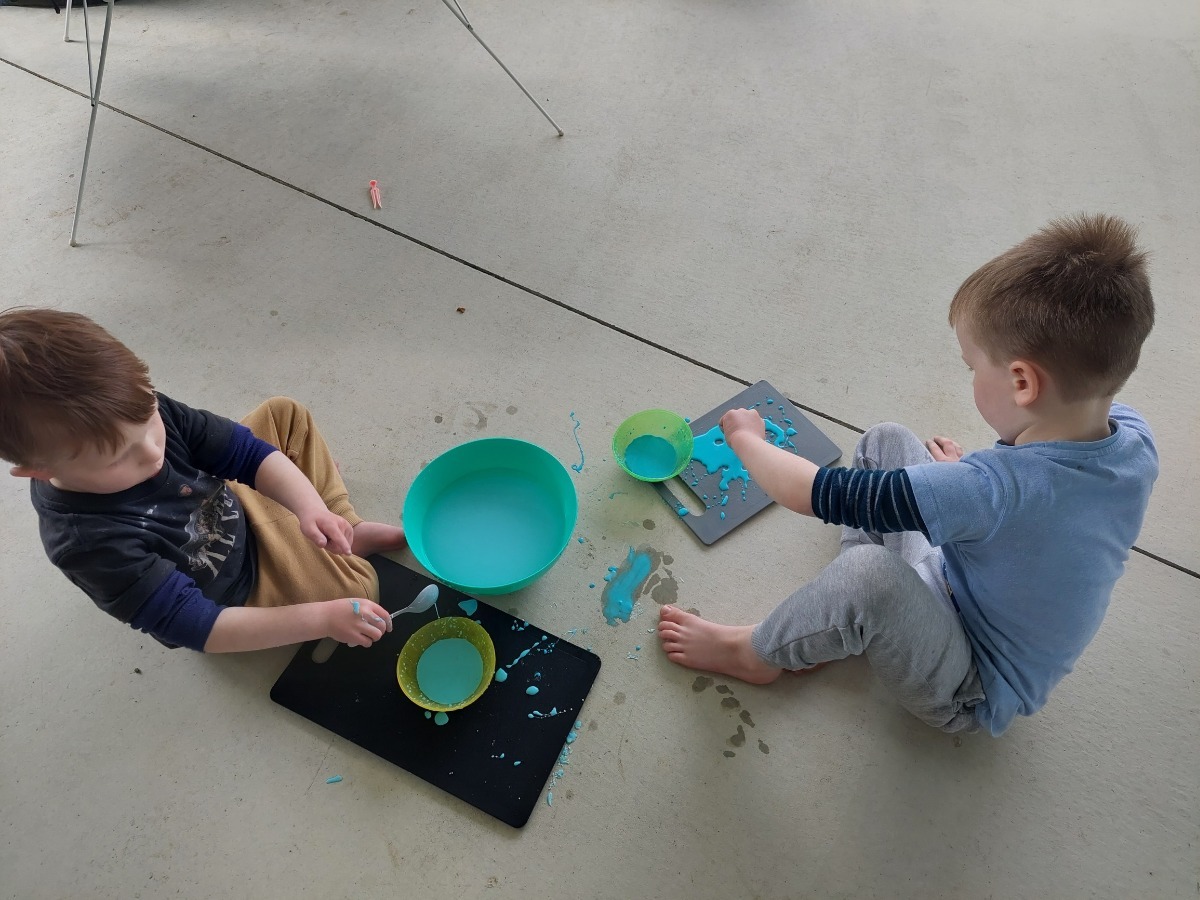 Casey has been baking and working on science experiments at home - cornflour gloop is lots of fun! Tino pai Casey!
Ollie has been busy practicing his writing - I like the way you are using your finger spaces Ollie, ka pai!
Joston-Bree has created an amazing piece of art work - it is so beautiful! She has also been on a big walk with her family; getting some exercise and fresh air is a great choice Joston-Bree!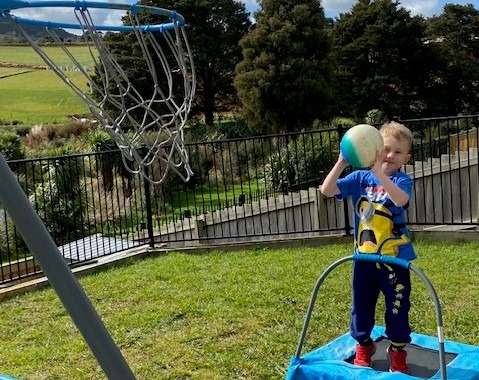 Tristan has also been enjoying the good weather and has been outside honing his basketball skills! Ka rawe Tristan, this is an awesome activity for hand-eye coordination. Keep it up!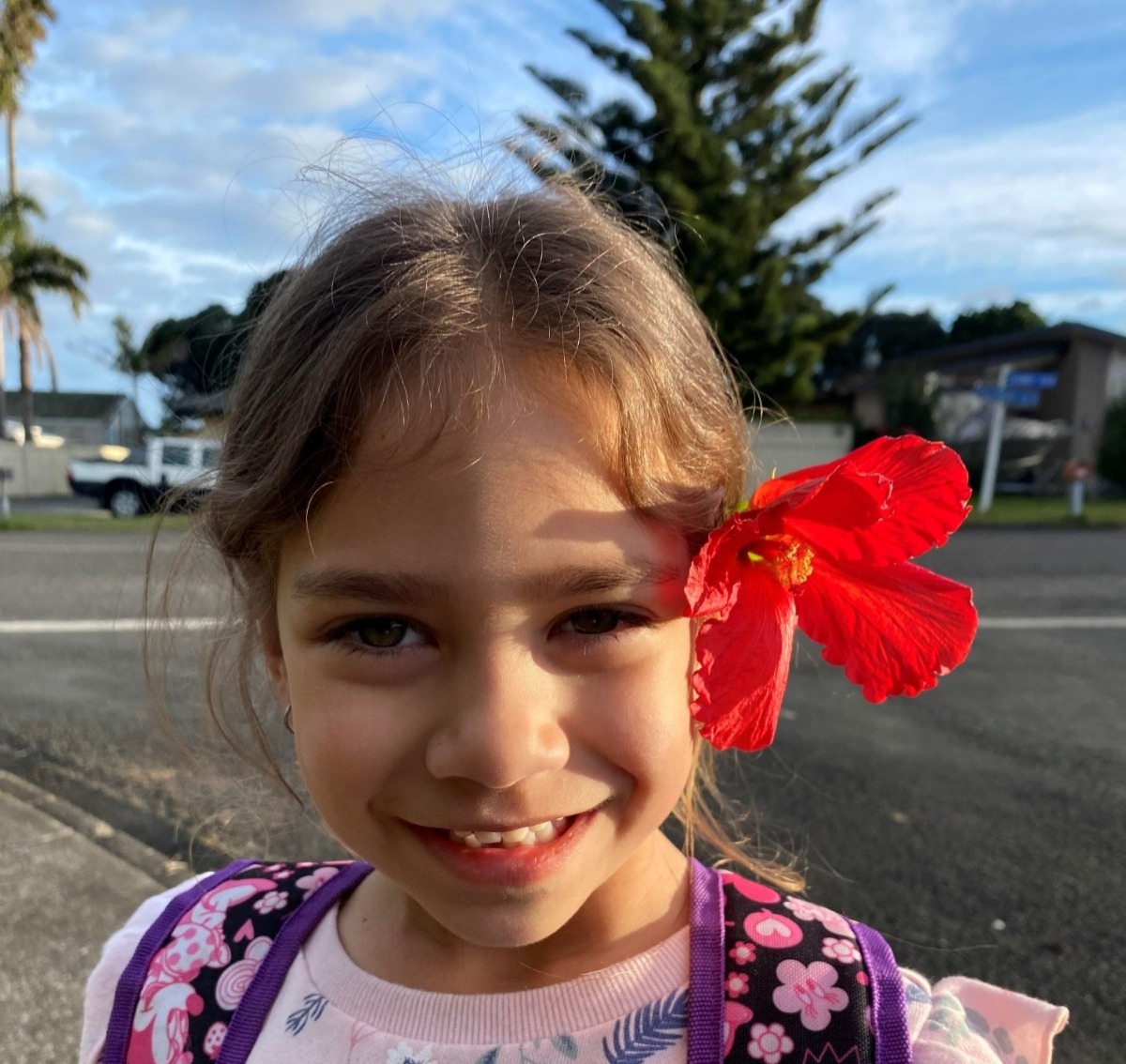 Carlie has been snuggling up at home working on her Reading Eggs and going for a walk around her community. Reading Eggs is a great at-home activity to support phonics and letter knowledge. What a super learner you are Carlie, tino pai!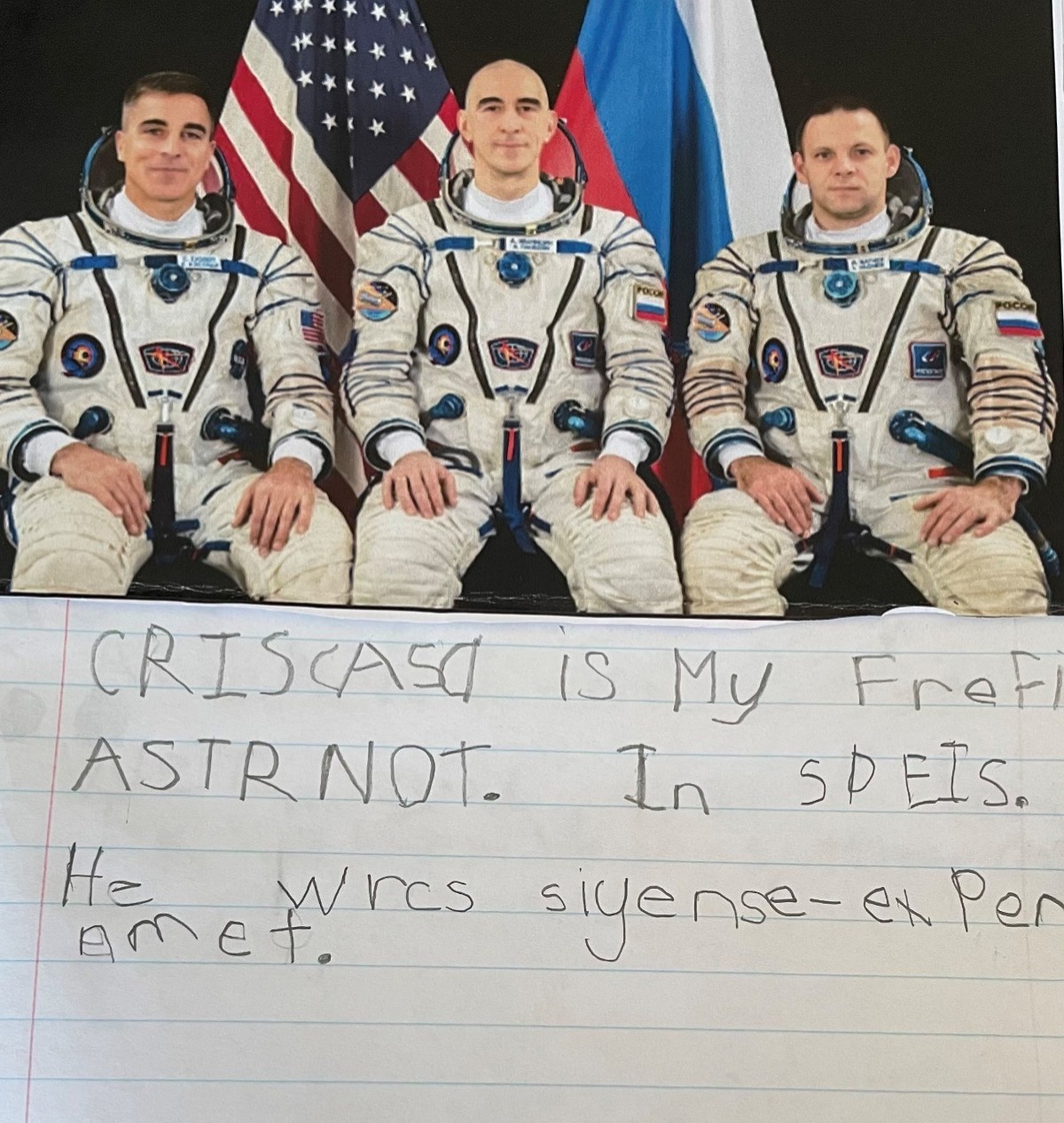 Mantra has been creating some amazing writing at home, using some photo prompts to get him started! Mantra has done a great job with his capital letters and full stops and he has really stretched out the words to hear all of the sounds! Keep it up Mantra - ka rawe!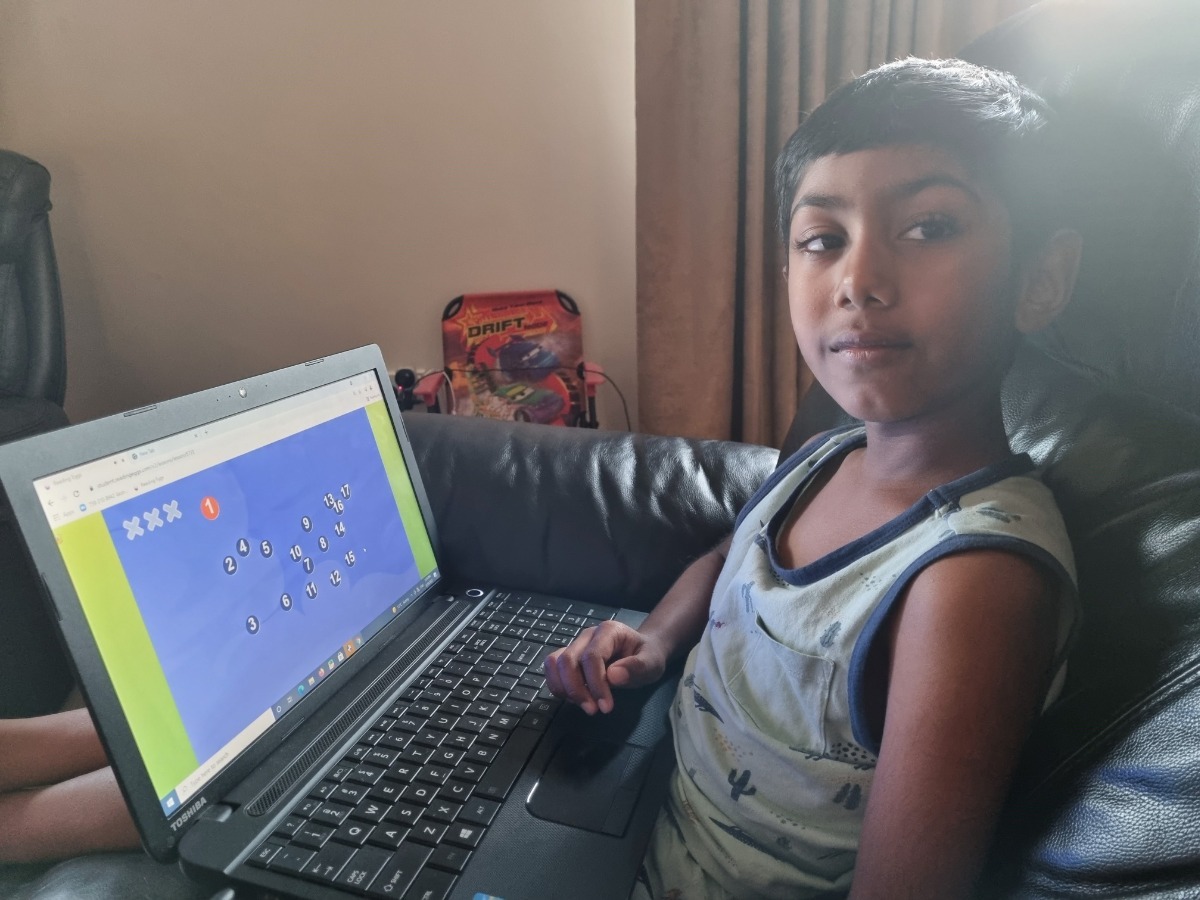 Arnish has been busy at home working on Maths Seeds - this is a great at-home learning activity. Keep it up Arnish!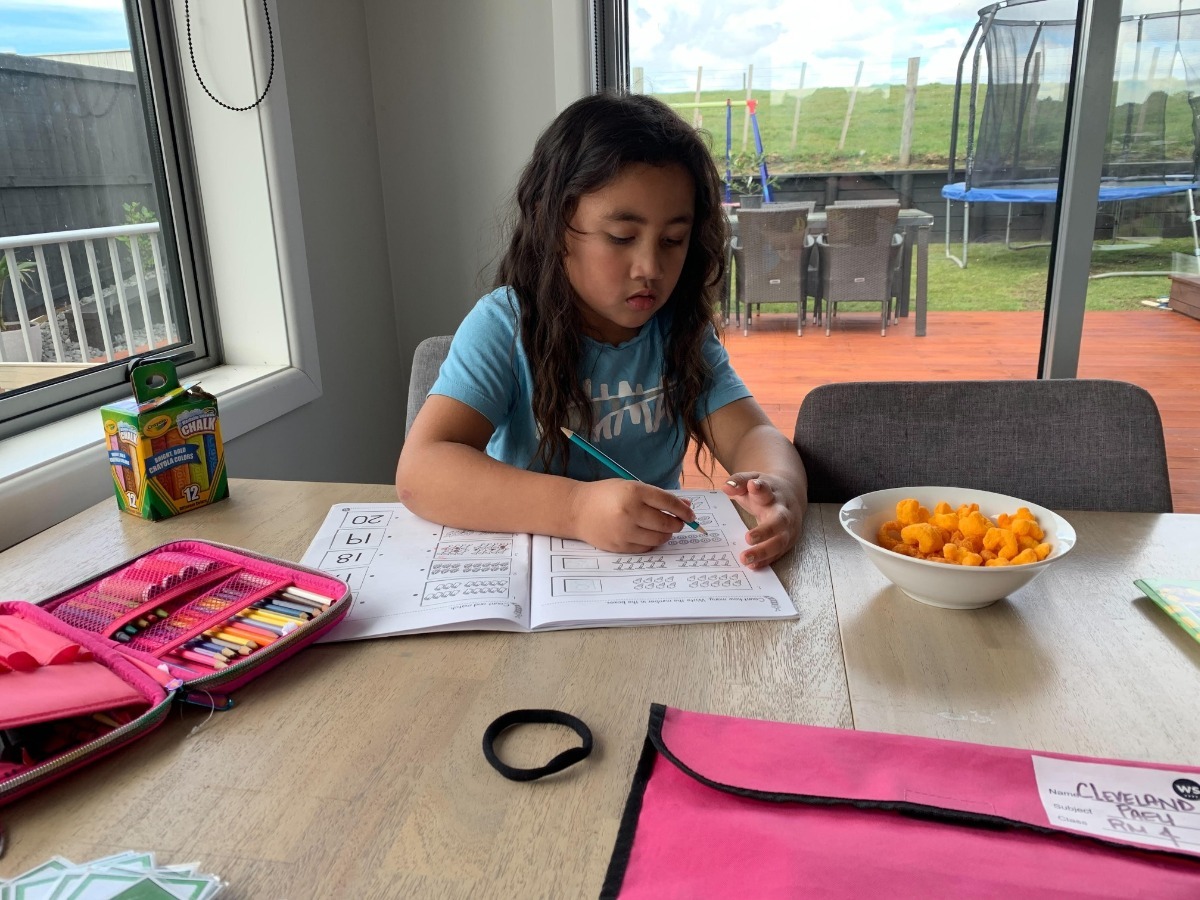 Look at what Cleveland's been up to - working on some maths workbook activities, a bubbles science experiment and drawing outside with chalk! You are a ka pai learner Cleveland!
Quinn has been enjoying the sun and has helped her Mum with the gardening. She has also been on a 'nature scavenger hunt' and found a daffodil and a slater among other things. What a great learning idea Quinn - maybe you could write a story about all of the neat things you have discovered? Tino pai Quinn!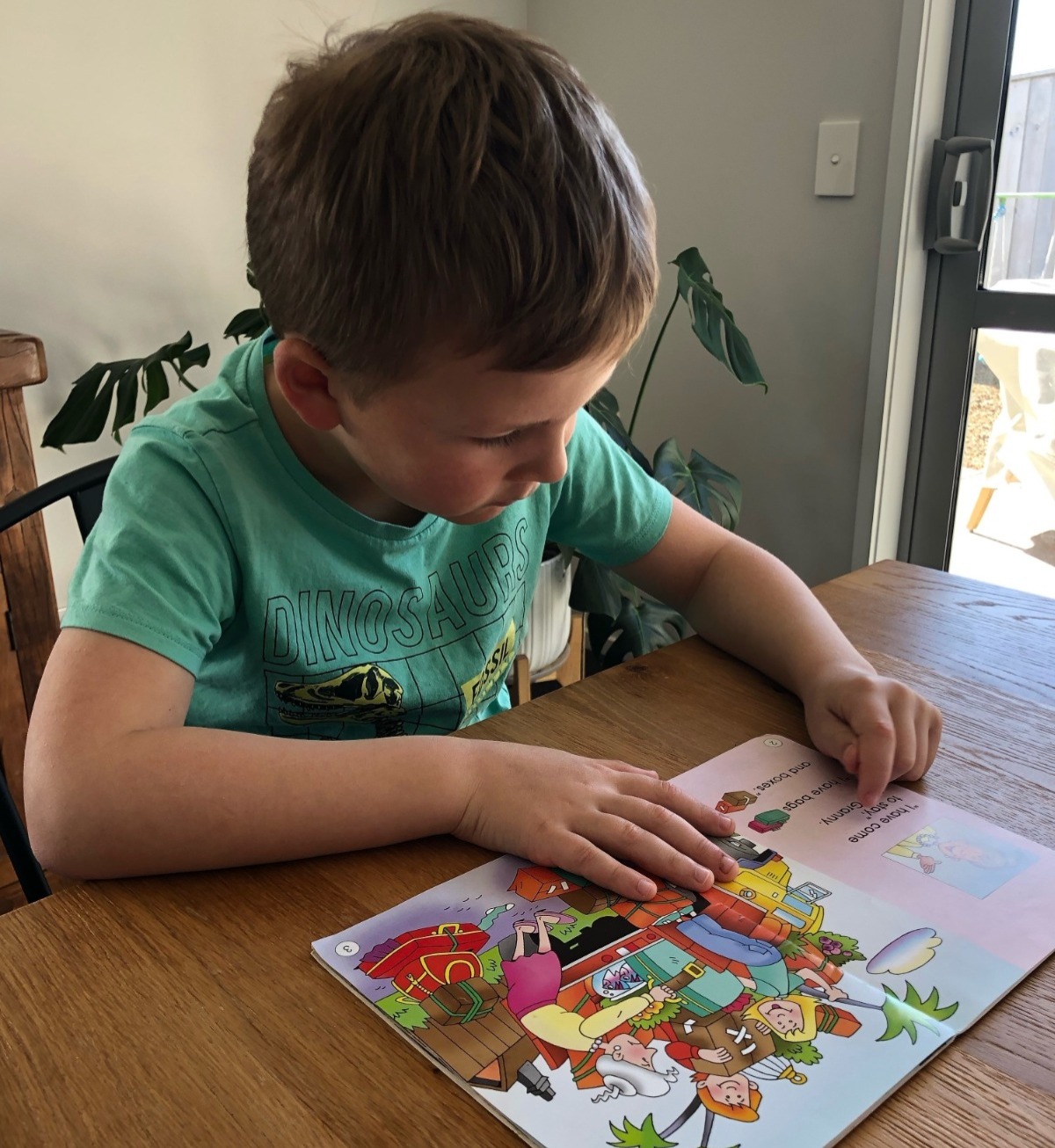 Caleb has been writing a story about his grandparent's dog - I can't wait to read it! I really like the way Caleb is using his letter card from his homework book to help him - ka pai! Caleb has also been keeping up with his reading. You are a super-learner Caleb!
Rayan has been busy working on his handwriting and letter formation - keep up the hard work Rayan! Tino pai!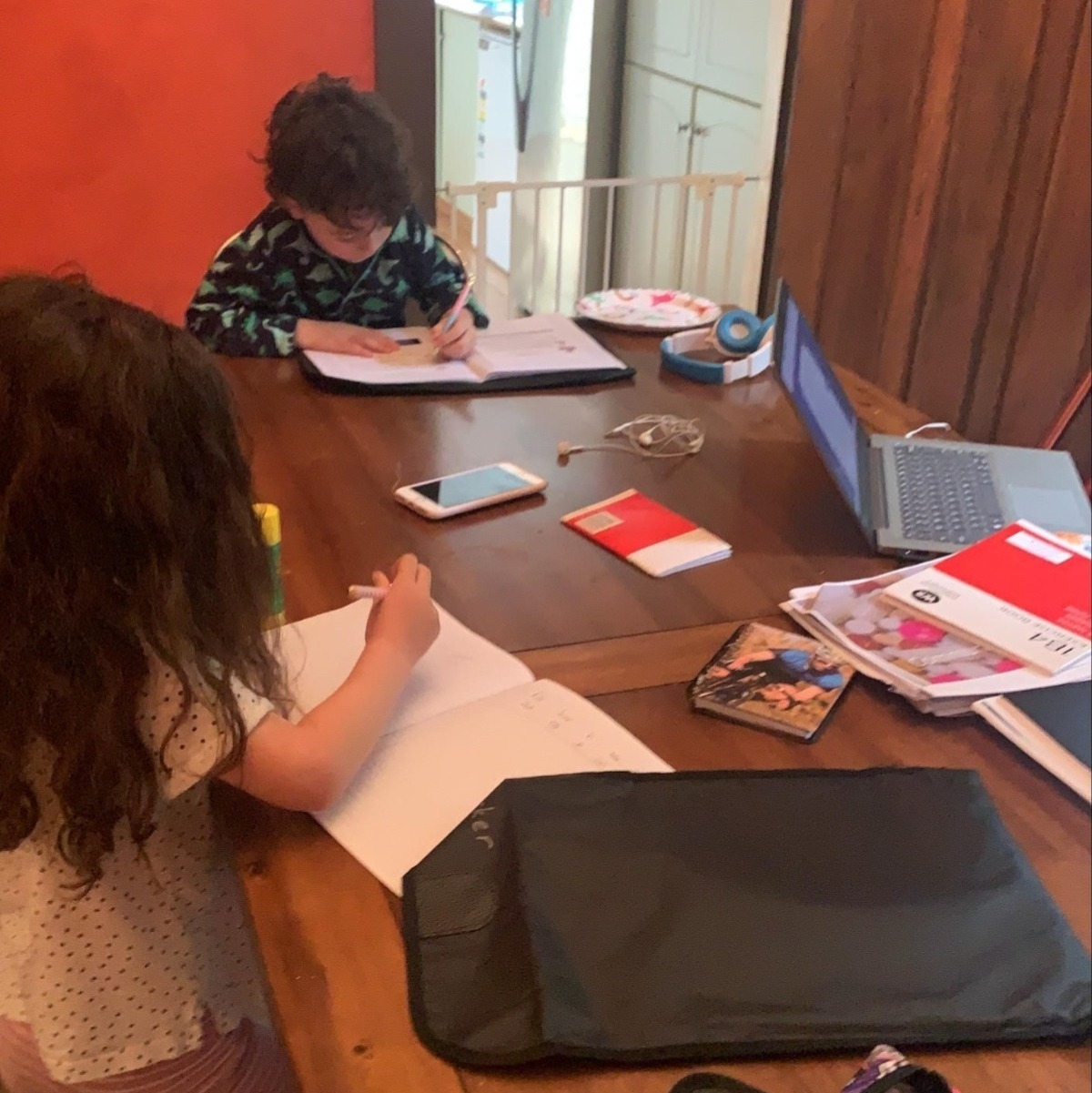 Parker and Lennox have both been so busy at home with their online learning and they have also been writing stories! Ka rawe you two - it's great to see such super concentration and effort!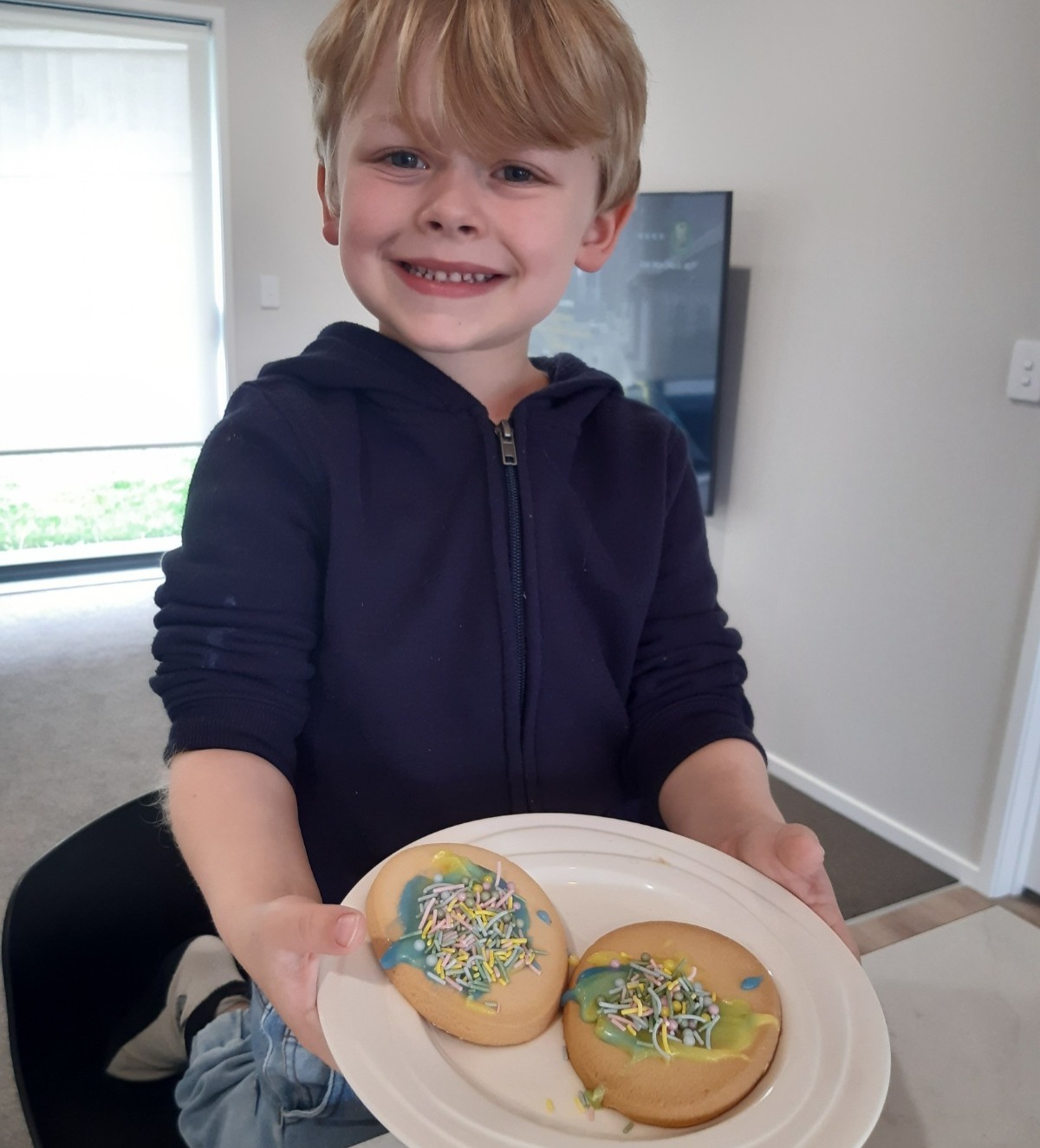 Ollie has been busy making some delicious cookies at home and learning about colour combinations - he discovered that blue and yellow make green! He and his cat have also enjoyed watching the story 'Greedy Cat' on our 'online learning' slides - you both look really engrossed. I bet 'Greedy Cat' would gobble up your cookies in no time at all! Ka pai Ollie.
Payton has been very busy working on some maths worksheets at home - you have concentrated so hard, well done Payton!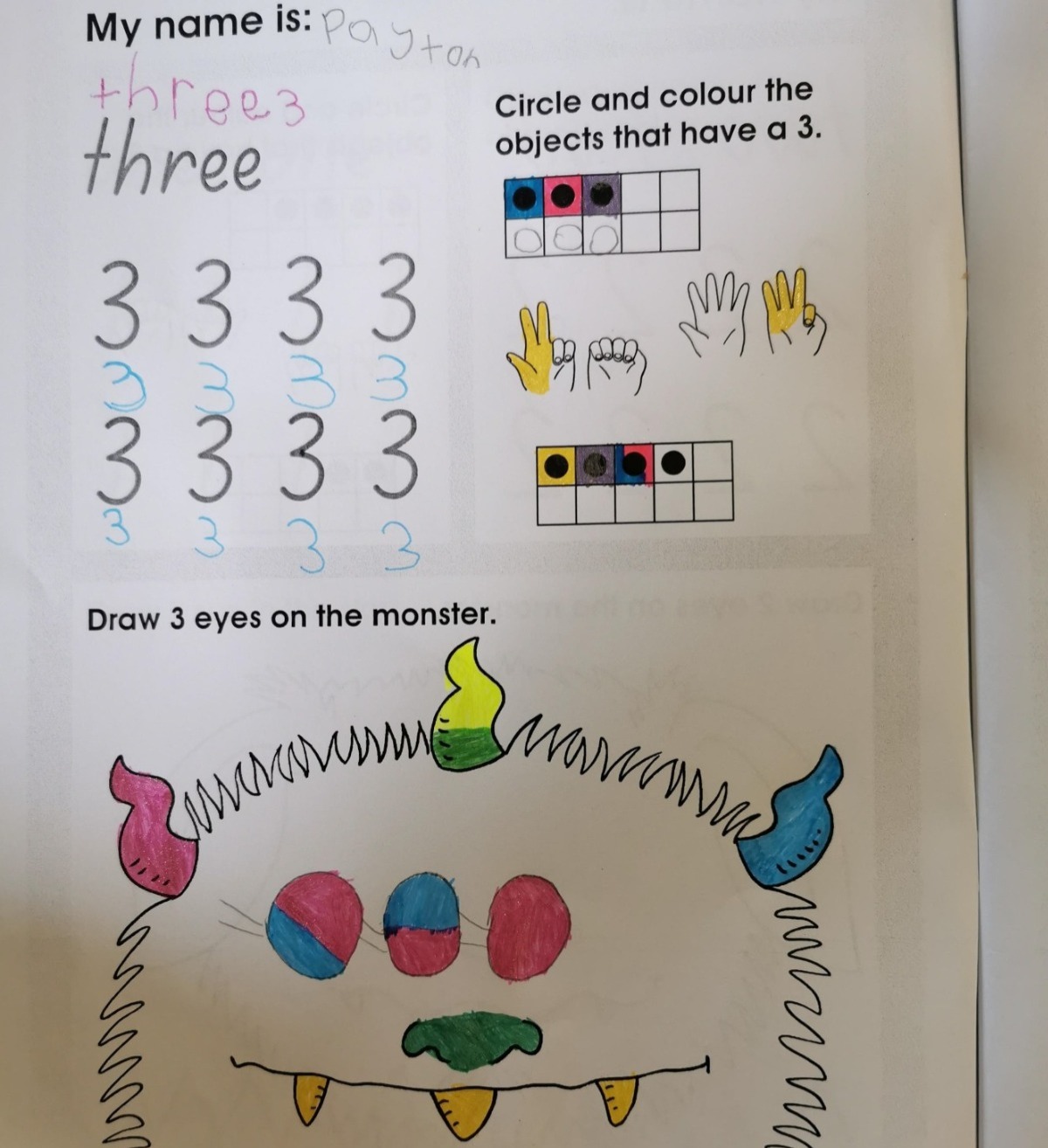 Ollie has given this weeks' Lego Creation Challenge a go - wow Ollie! You have been so inventive - tino pai!
Look at these delicious cookies that Carlie has made - I really like the colourful patterns you have created. Ka pai Carlie!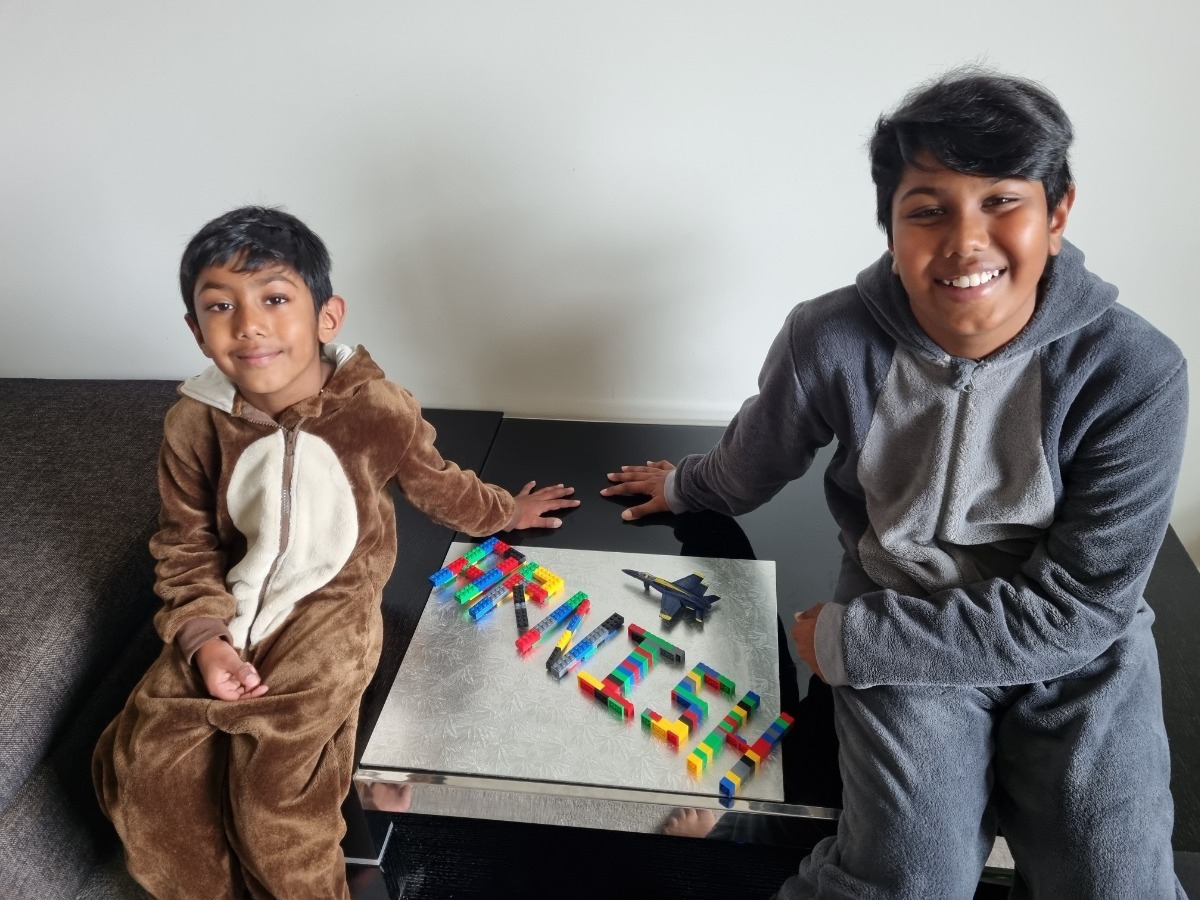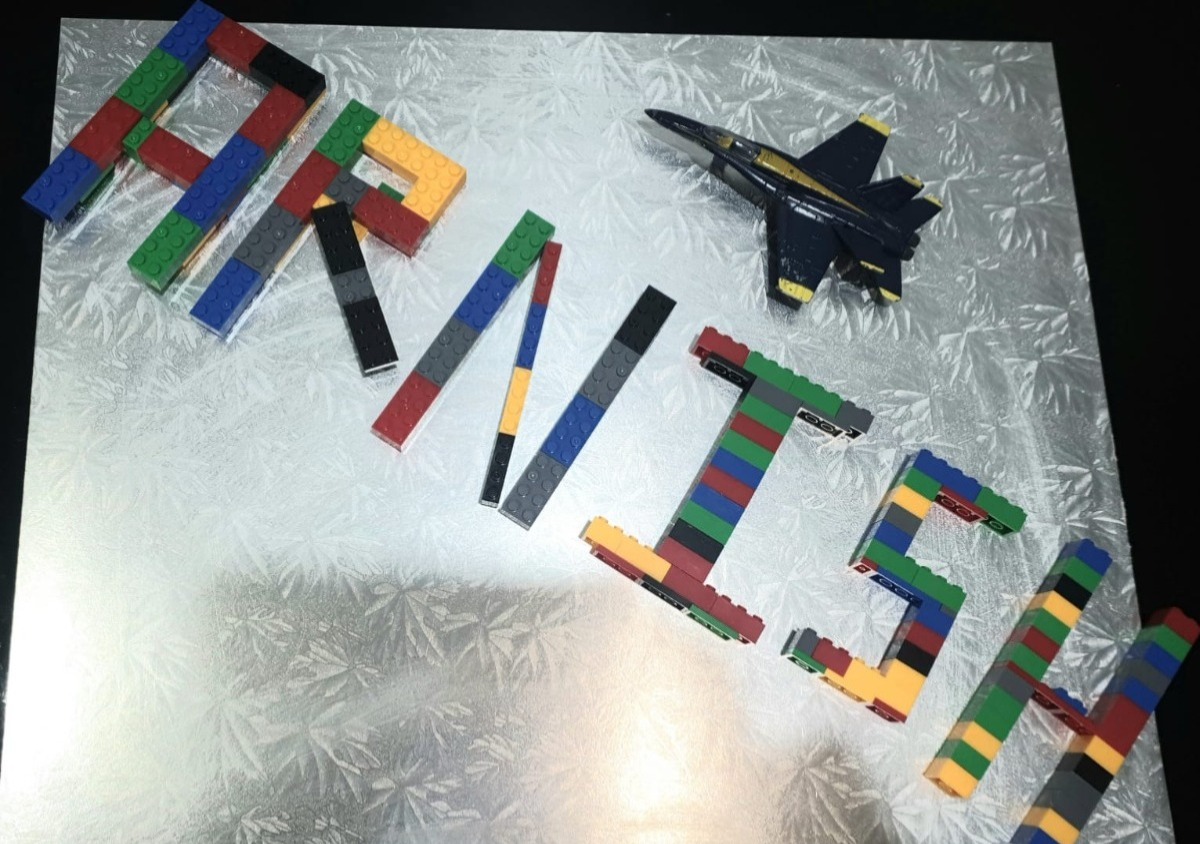 Arnish and his brother have worked very hard together on this weeks' Lego challenge - they have created Arnish's name! Tino pai!
Well done Rayan - you have done an amazing job with the 'Lego 100 Piece' challenge and the art challenge - your 'Bluey' drawing is simply astounding! Keep up the wonderful work.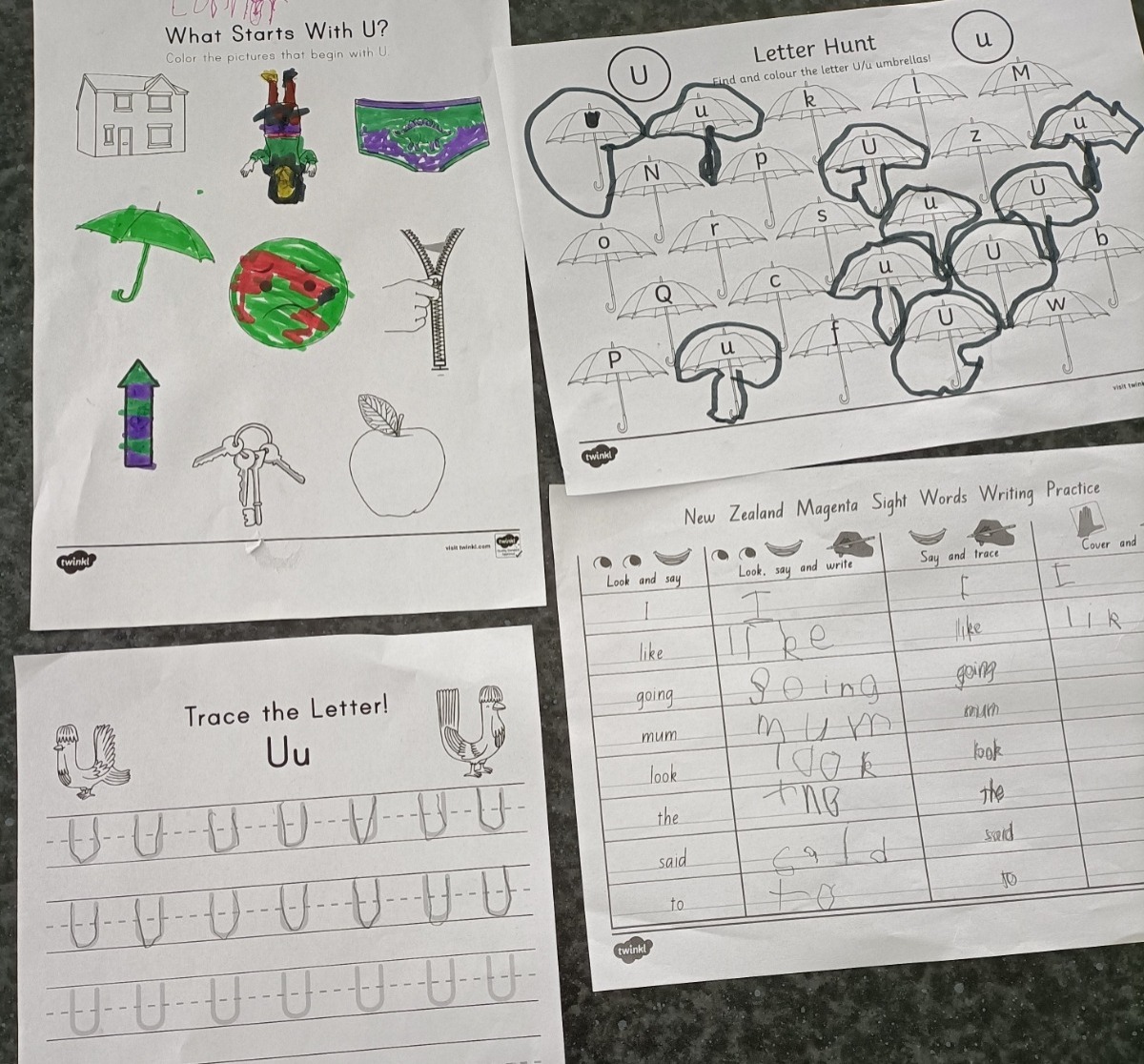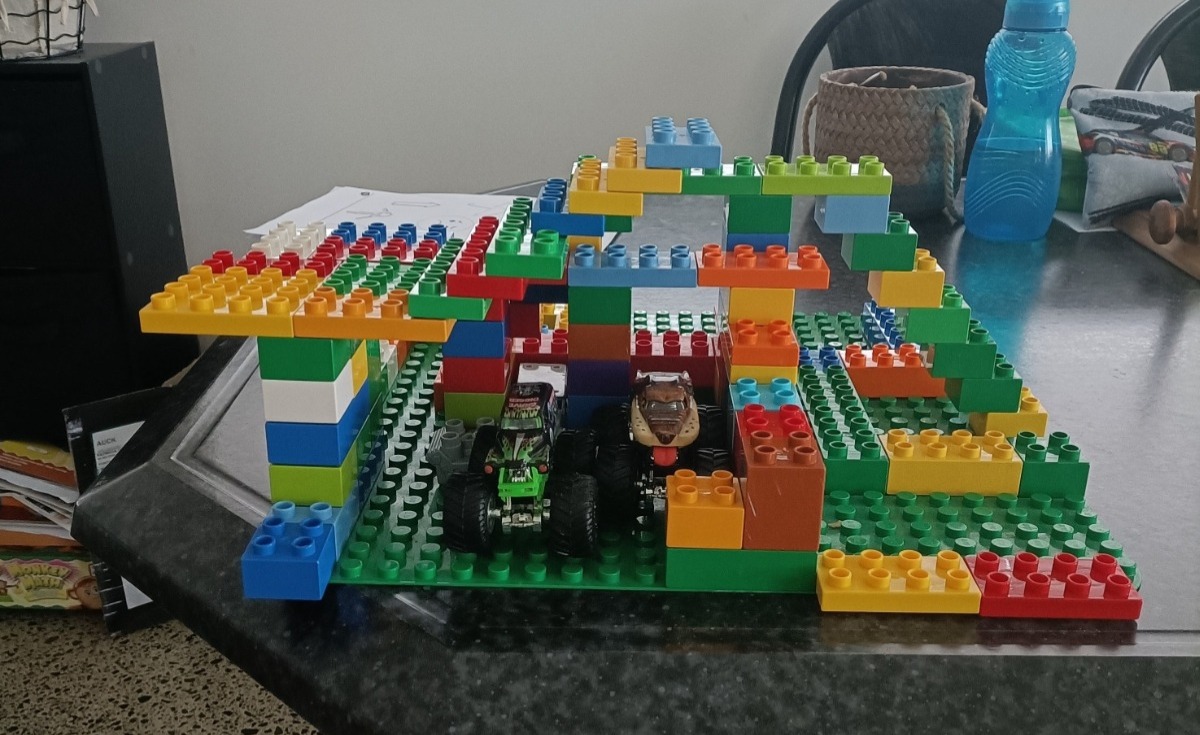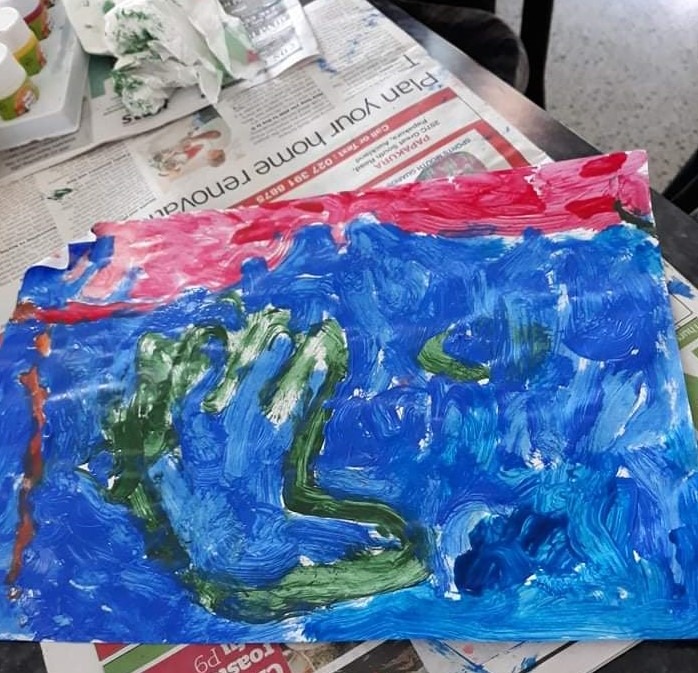 Look at all of this amazing learning that Connor has been engaged in! I love your drawing of 'Bluey' Connor, and your super Duplo creation. Well done on your writing - I really like the way you have listened for the sounds you can hear and you have used finger spaces - ka pai! Connor has also been baking, painting, washing the boat and helping his grandmother look after the horses, phew! You have certainly been keeping busy Connor, well done!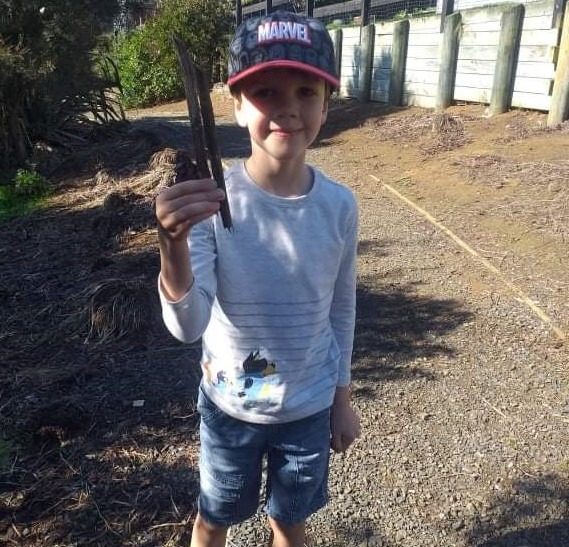 Jack has been outside enjoying the beautiful weather we are having today! He has been feeding the ducks at his local pond and has also found sticks and decided that these could represent the number 2 or the number 11. That is great thinking Jack - maths is all around us! Keep up the super learning, tino pai!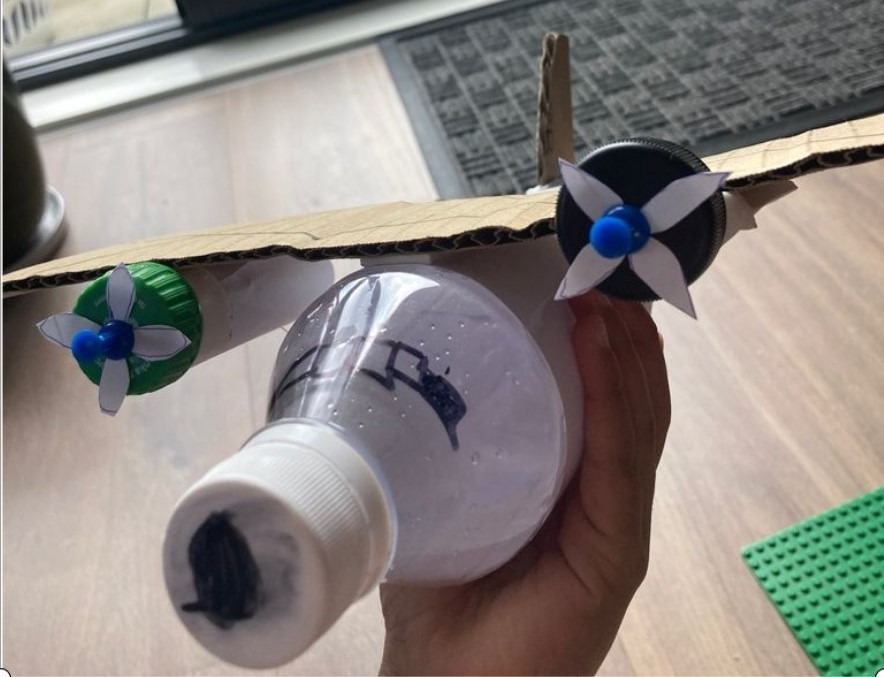 Check out this awesome learning from Mantra! He has embraced our recycled creation challenge and made this amazing aeroplane - tino pai! He has also been busy with scientific experiments and doing a bit of mindfulness colouring. You have been so busy Mantra - keep it up, you are a super-learner!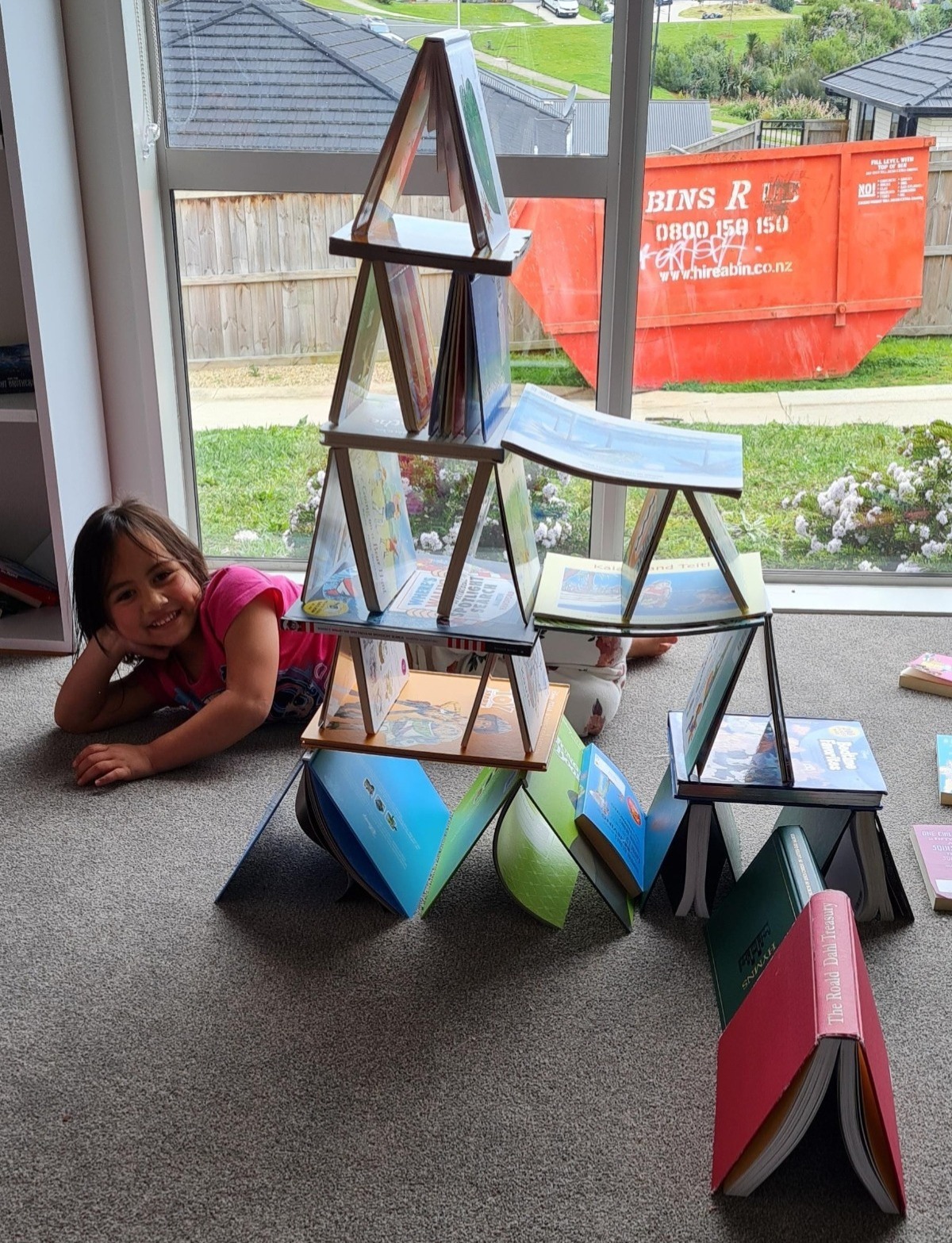 Take a look at what Joston-Bree has been up to in her bubble! She has made an incredible construction using her books - this must've taken a lot of patience and balance Joston-Bree! I can see that you are very proud of yourself - what ka pai learning! Keep it up!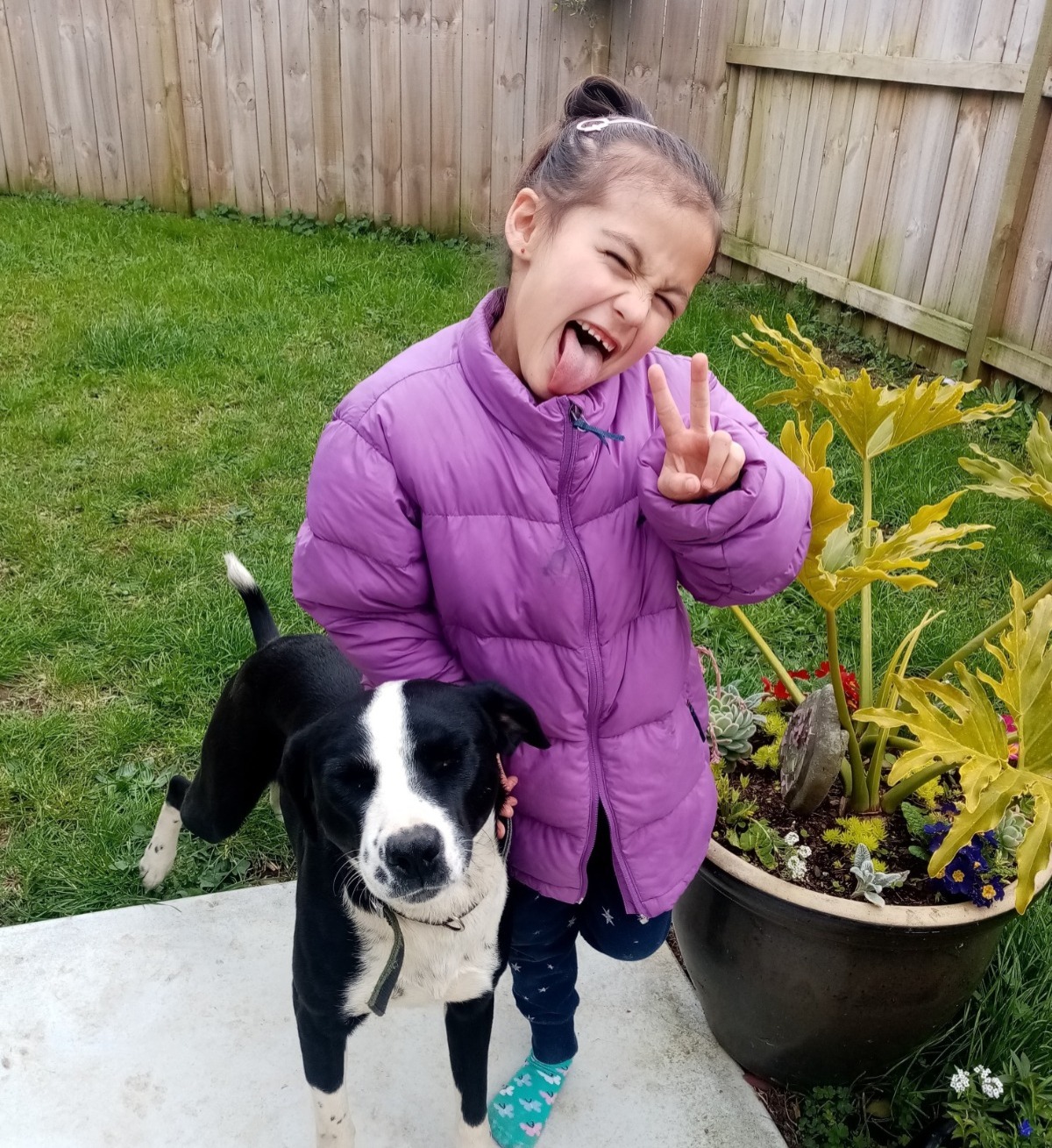 Peyton is keeping very busy in her lockdown bubble - and I love to see that you have been helping out around the house Peyton! Look at all that hard mahi hanging out the washing! Peyton has been getting lots of exercise and fresh air taking her puppy on walks around her neighbourhood and she has been doing lots of reading too. You are an amazing learner Peyton - keep it up!
Olivia has been getting lots of exercise and fresh air scootering around her neighbourhood! And do you remember the bulbs that we planted in containers with Room 16, back at Easter? Well, Olivia transferred hers into the garden and look, it has bloomed into a beautiful flower! That must mean Spring is finally here! Tino pai Olivia, keep up these wonderful at-home activities.
I'm just always so amazed by the incredible photos of learning that the Room 4 tamariki have been sending me! Look at what Rayan has been up to at home, he has used a 'BrainBox' activity to make a circuit for a light! Thanks so much for sharing this with us!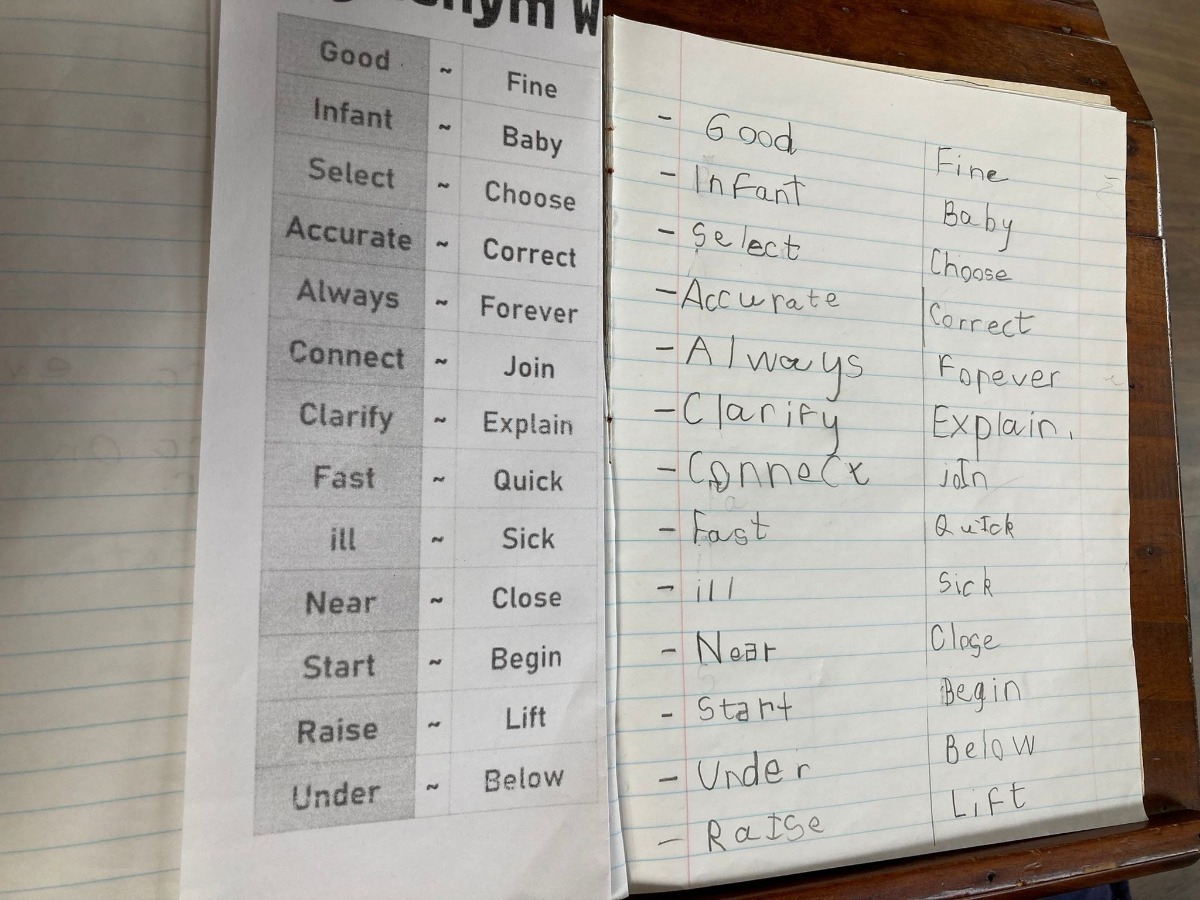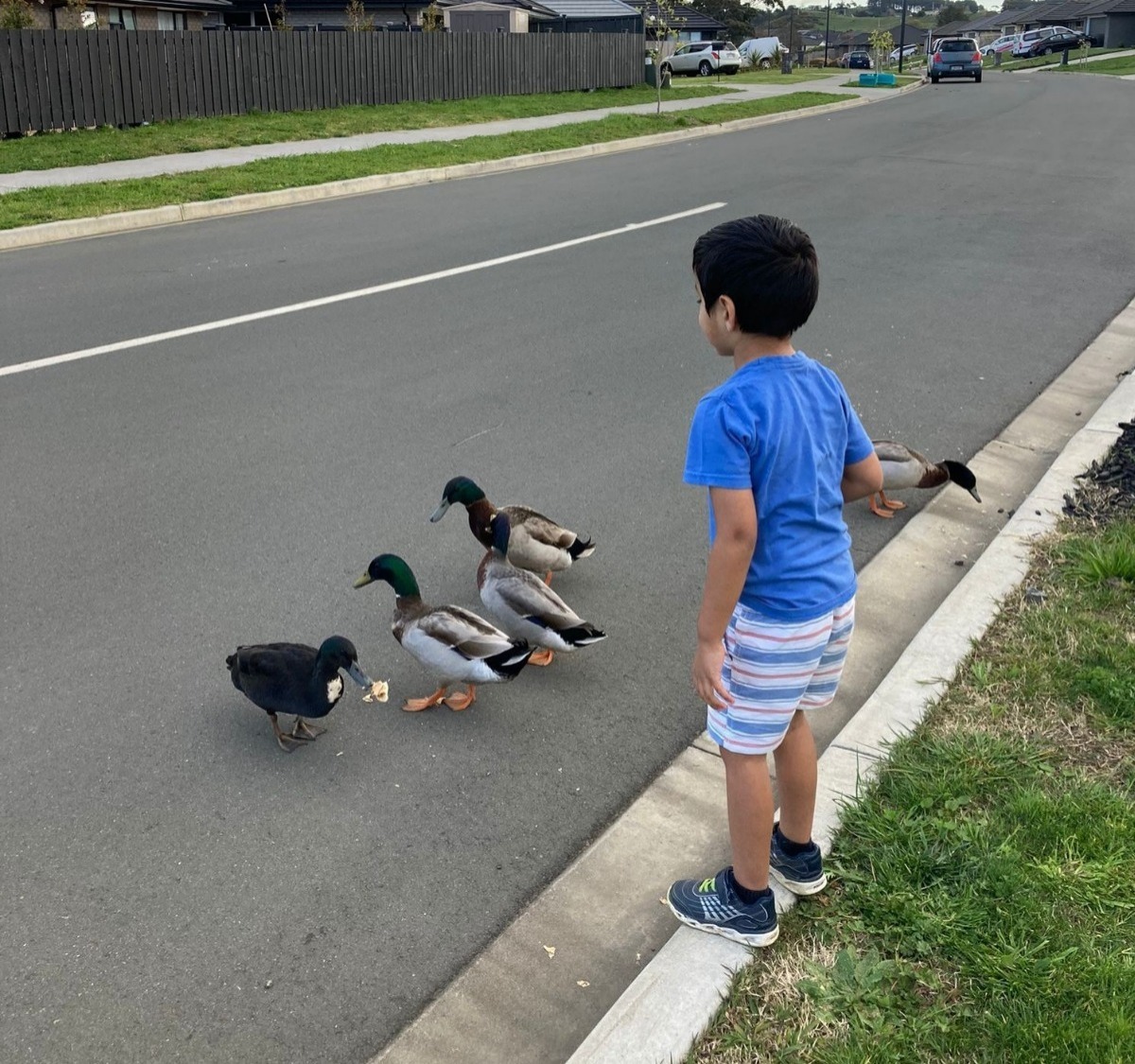 Mantra has been very active this last week - he has been an astronaut taking off to unchartered territory! What an amazing bedroom you have, aren't you lucky Mantra. He also had some ducks come to visit him at his home and he kindly fed them - I bet they'll be back to see you again soon! I also like the way you are practicing your writing Mantra, you are a ka rawe learner.
Jack has been working so hard on his letter and number formation - I can see your concentration Jack! Your writing is beautiful, keep up the great mahi!
Joston-Bree sent me some photos to show the hard mahi she has been doing with her counting. You are so clever Joston-Bree, look at all of those ticks! Keep it up!
Cleveland has participated in our Spring Art Challenge - ka pai Cleveland! This artwork is so beautiful and I can see how much effort you have put into it - your sheep are fantastic!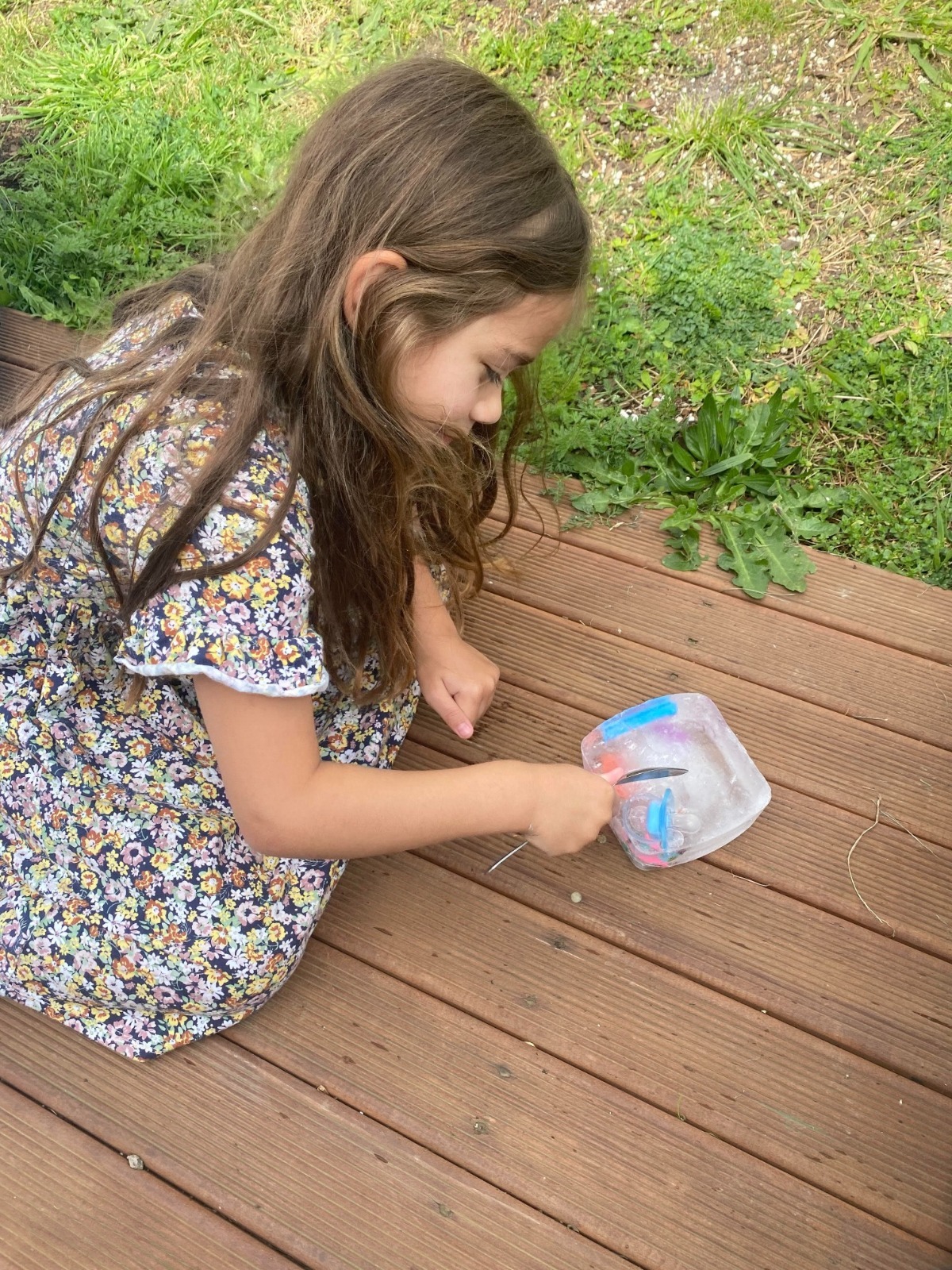 Take a look at how Carlie's been keeping busy in her lockdown bubble. She was very lucky to have a fun disco with her sister - what a great way to keep active! She also got to imagine that she was an excavator - digging out objects and toys from ice. She has also been on plenty of walks to her local beach at her lockdown location and has found lots of special treasures. Maybe you could share these with us when we are back at school Carlie?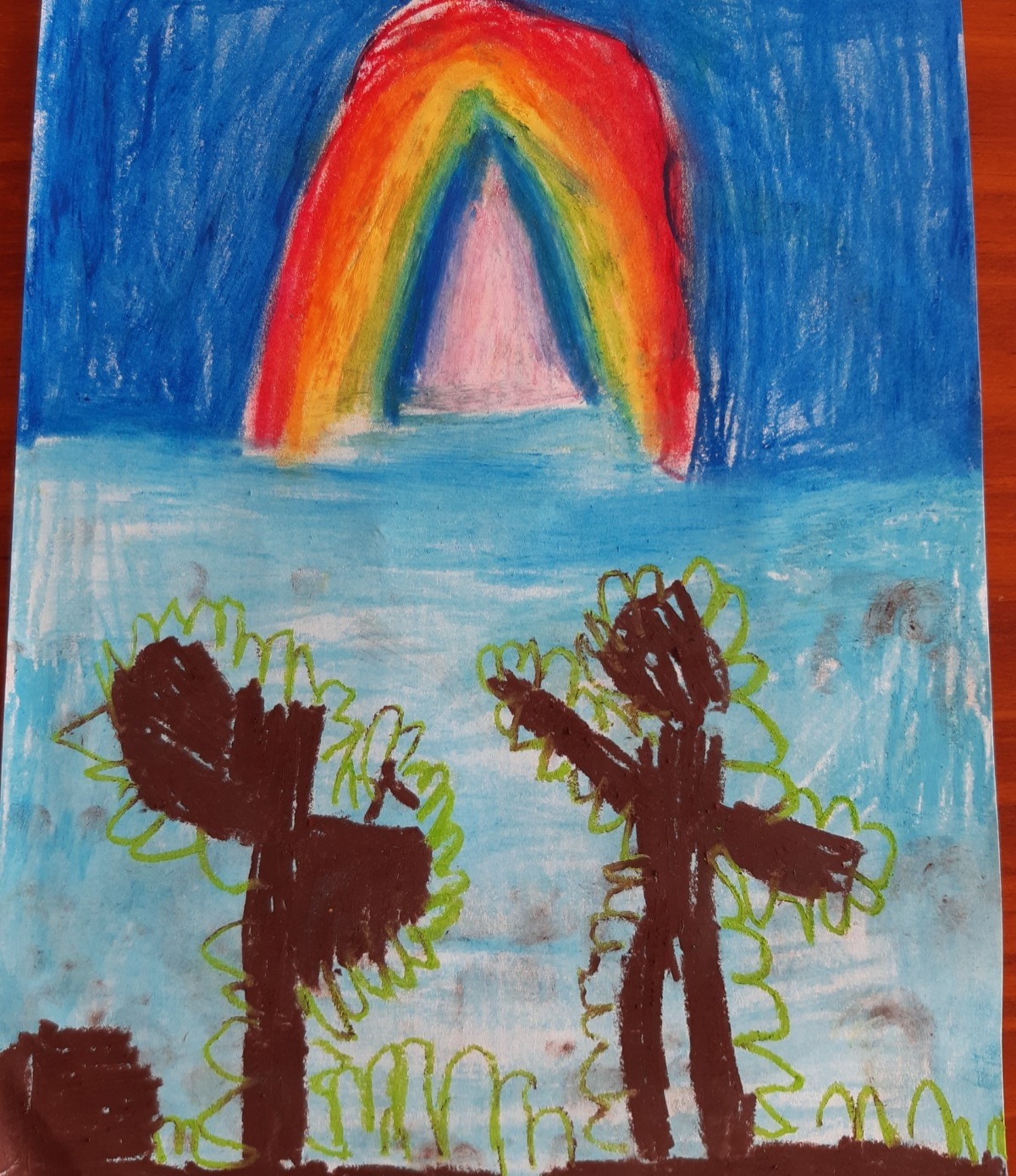 Ollie has created a stunning Spring picture using pastels - I love your colourful rainbow! Great mahi Ollie.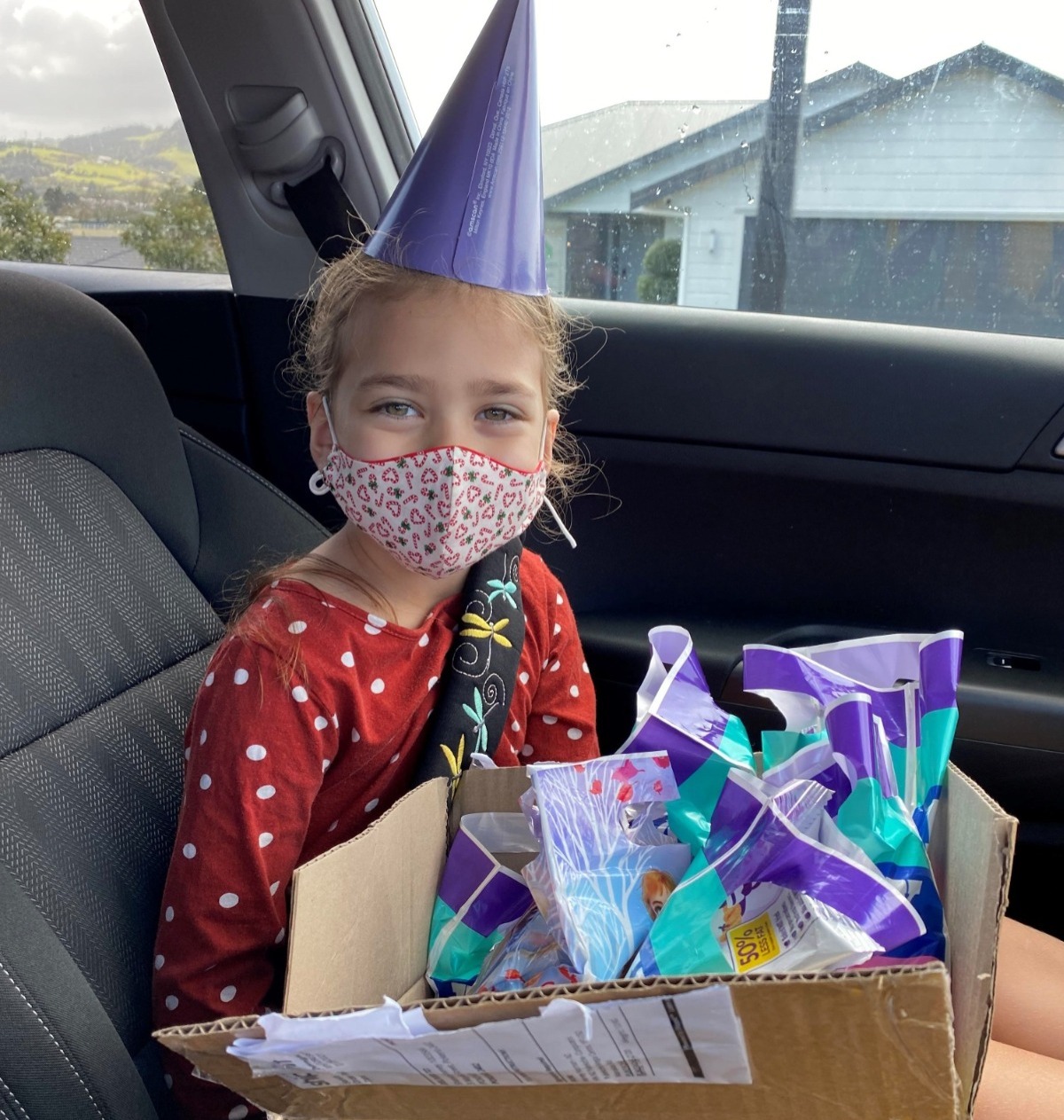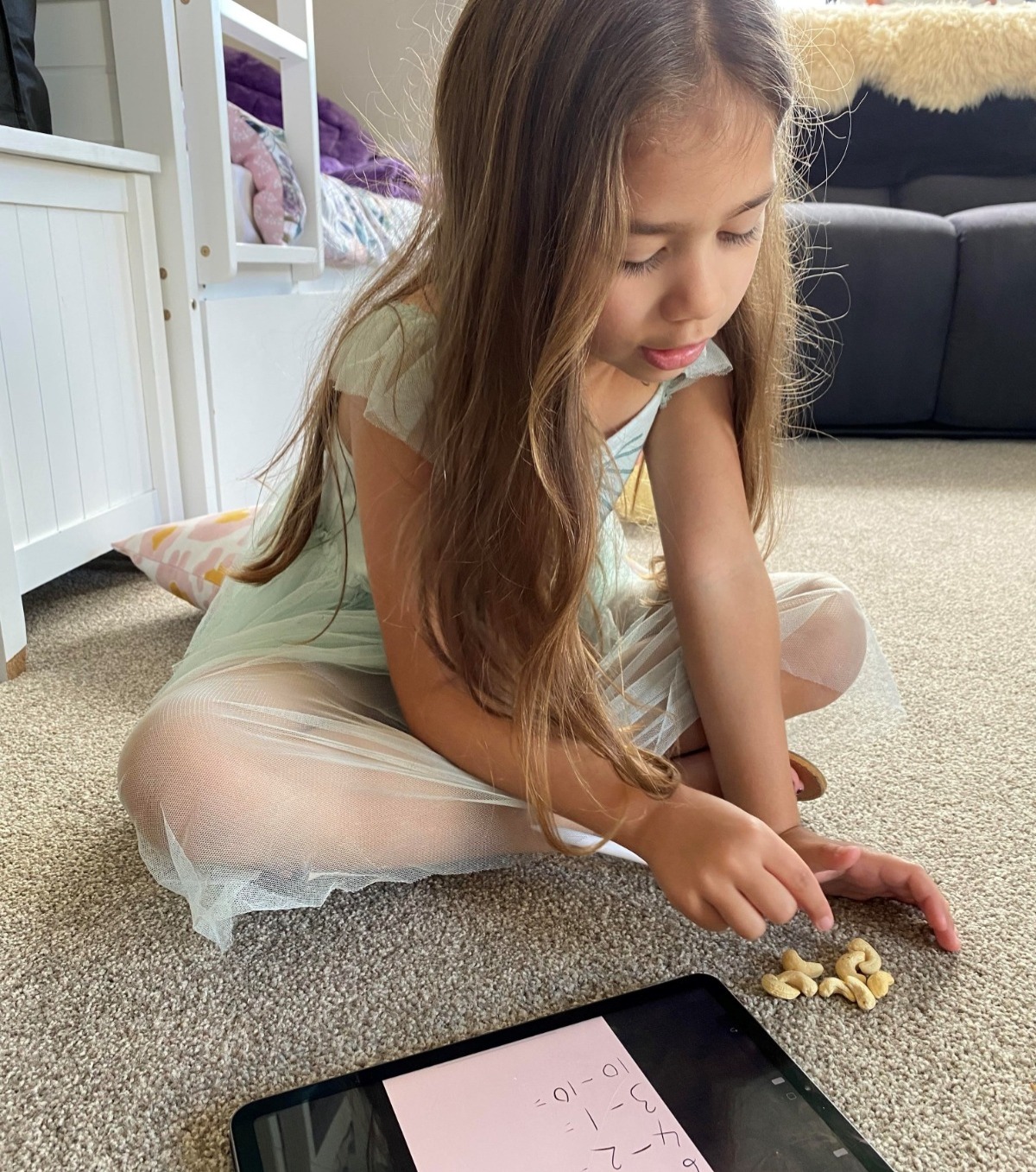 Carlie has been demonstrating one of our school values, whakawhanake. She made little goodie bags with her family and dropped them in letterboxes around her neighbourhood to put a smile on people's faces and brighten their day! You have such a kind heart Carlie - what a lovely thing to do! She has also been busy with maths at home, using cashews to help with her counting - what a yummy resource!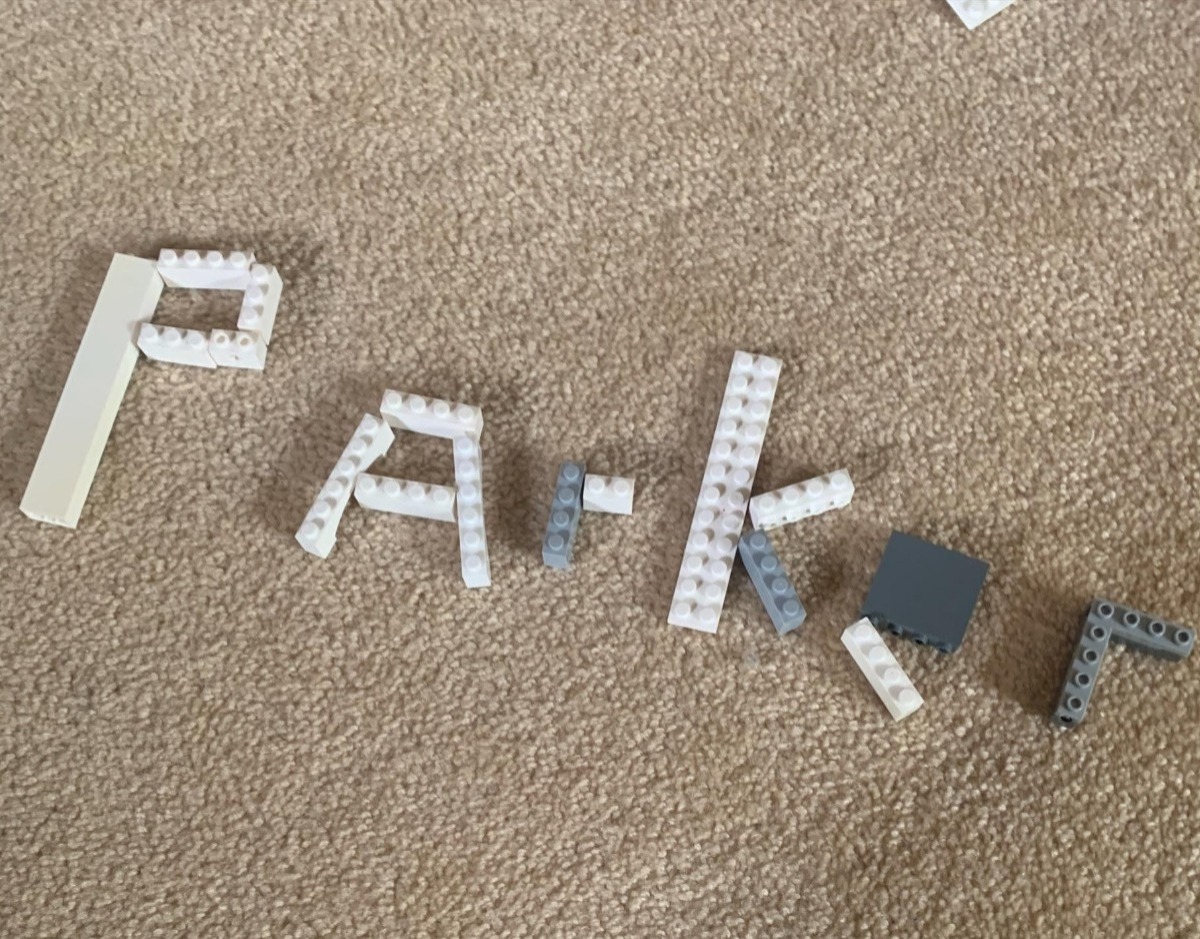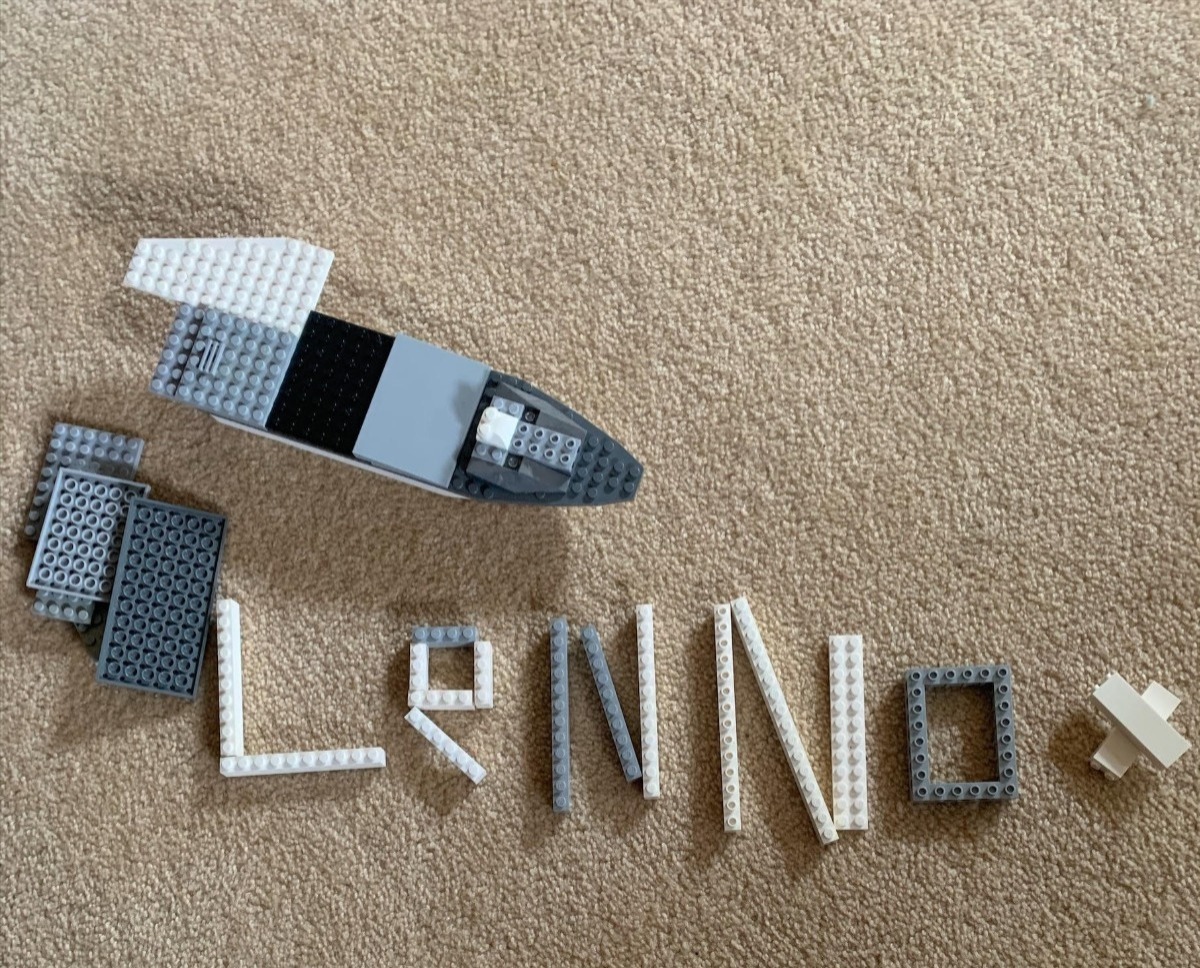 Parker and Lennox have embraced our Lego challenge by using the pieces to spell out their names! This is ka pai learning you two! Keep up the super work.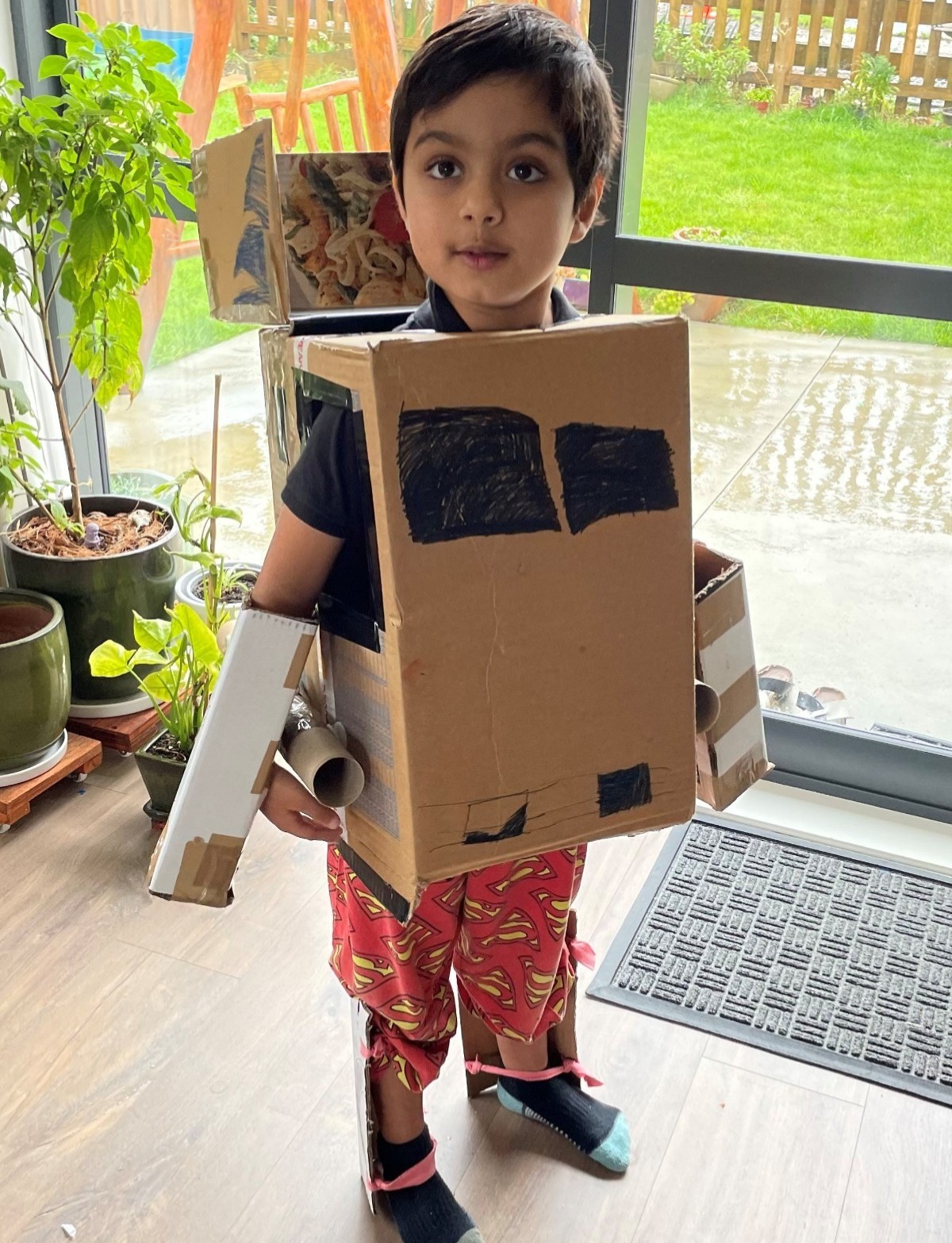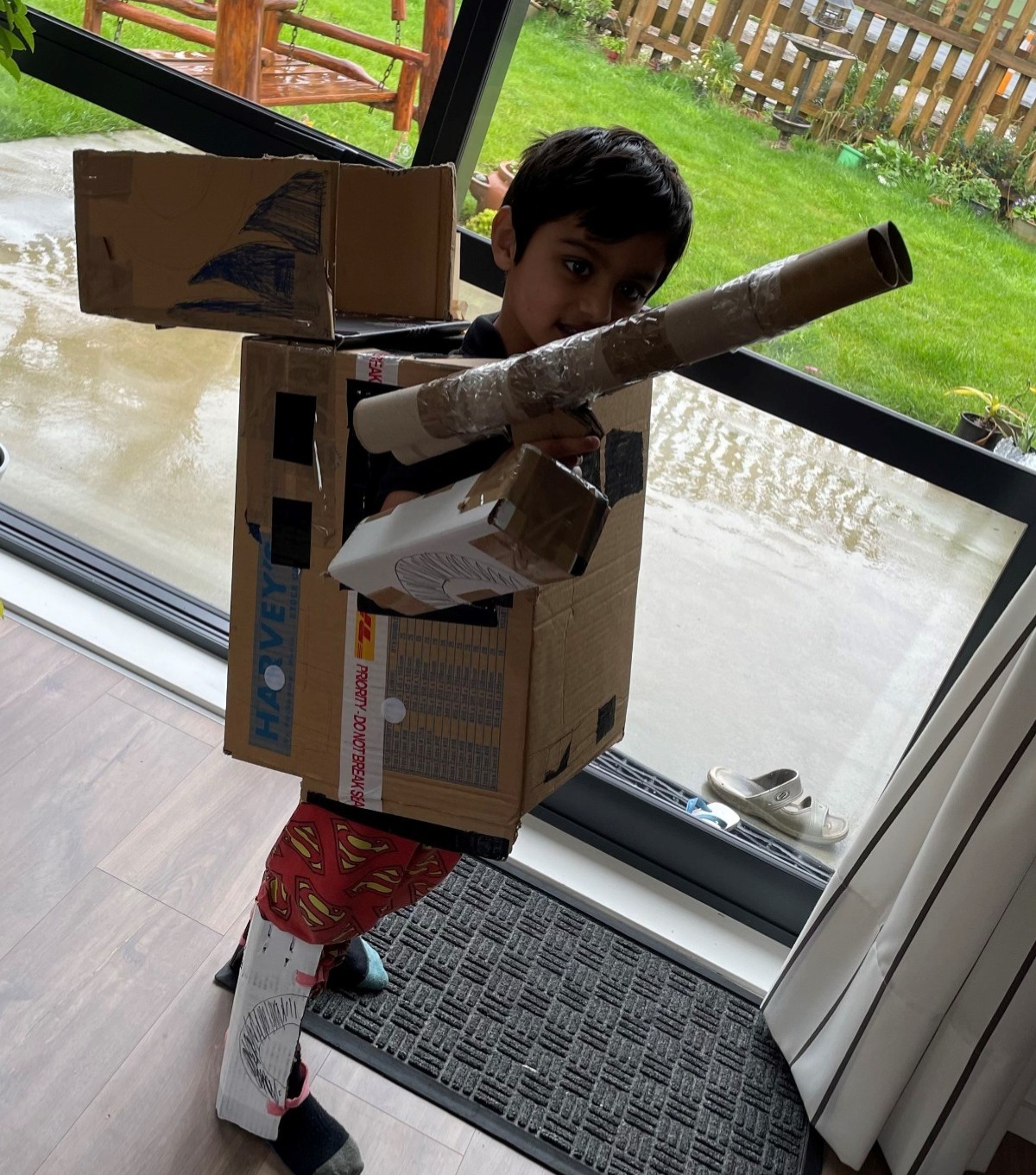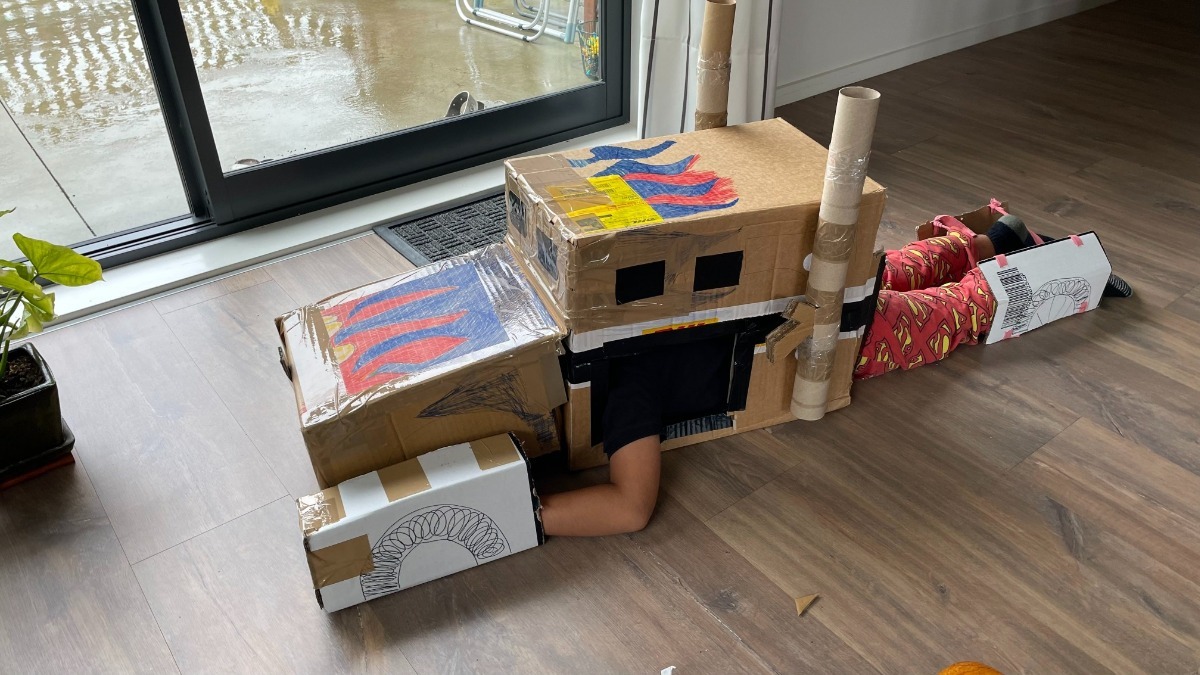 Can you see what Mantra has created using cardboard boxes? This is incredible! He has created 'Optimus Prime' the Transformer Truck! This must've taken you a long time Mantra, I can see how much attention to detail there is. I bet you had lots of fun playing with this afterwards and transforming back and forth from Optimus Prime to a truck. You are a super-star learner!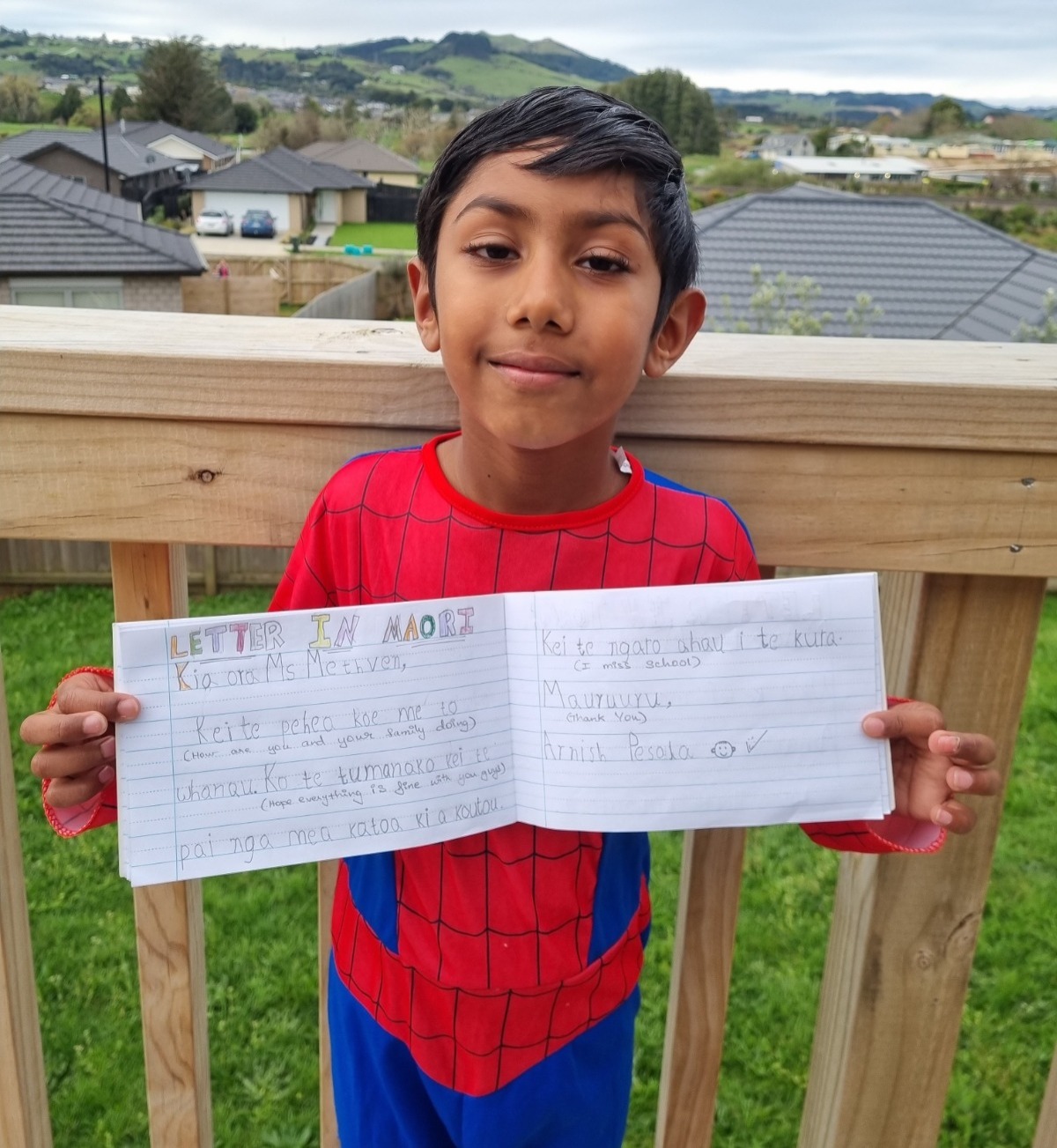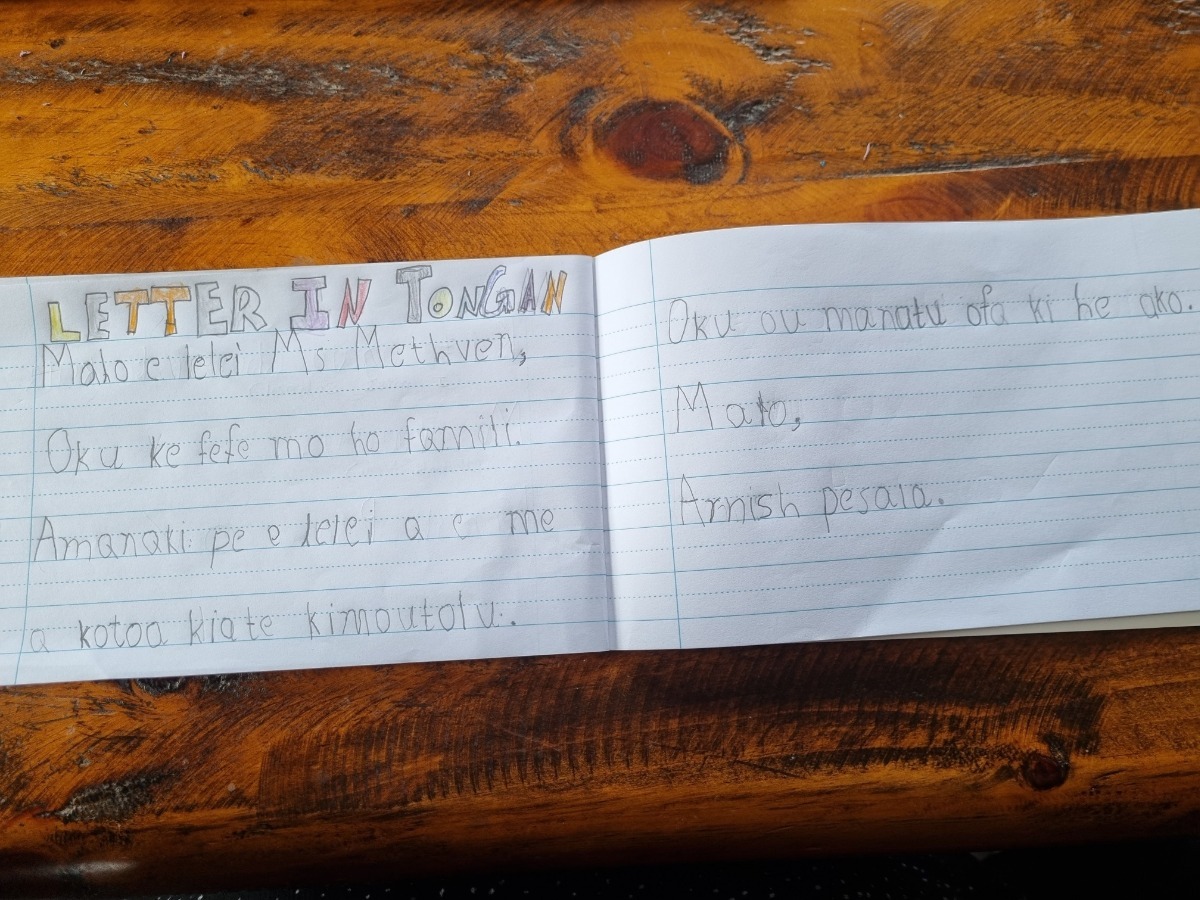 Arnish has really embraced Maori and Tongan Language weeks with this fantastic writing! This is a great effort on your behalf Arnish - I am very proud of you! He tino akonga koe (you are a super learner!)
Mantra has been doing some baking at home - look at these delicious cookies! Baking and cooking are great at-home learning activities, especially with all of the measuring and weighing that needs to be done! Great job Mantra.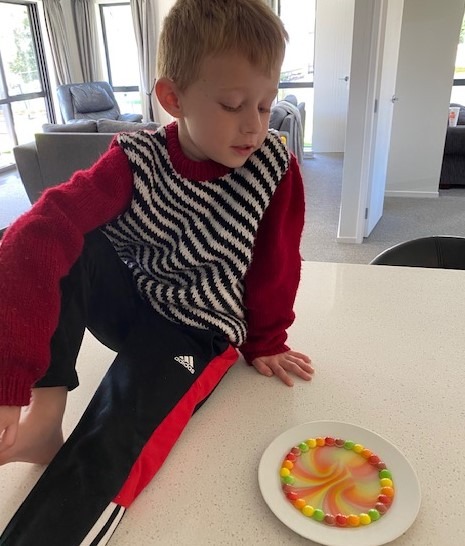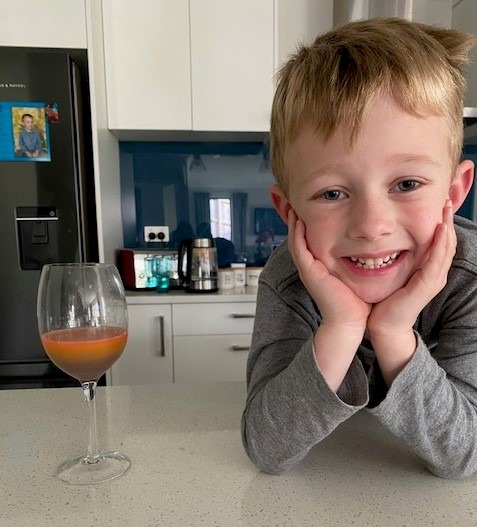 Tristan has been enjoying working on science experiments at home and learning about volcanoes - can you see he has created one in his backyard using food colouring, vinegar and baking soda? Tumeke Tristan! He has also been learning all about colours and density in these other experiments. You are a super-learner Tristan!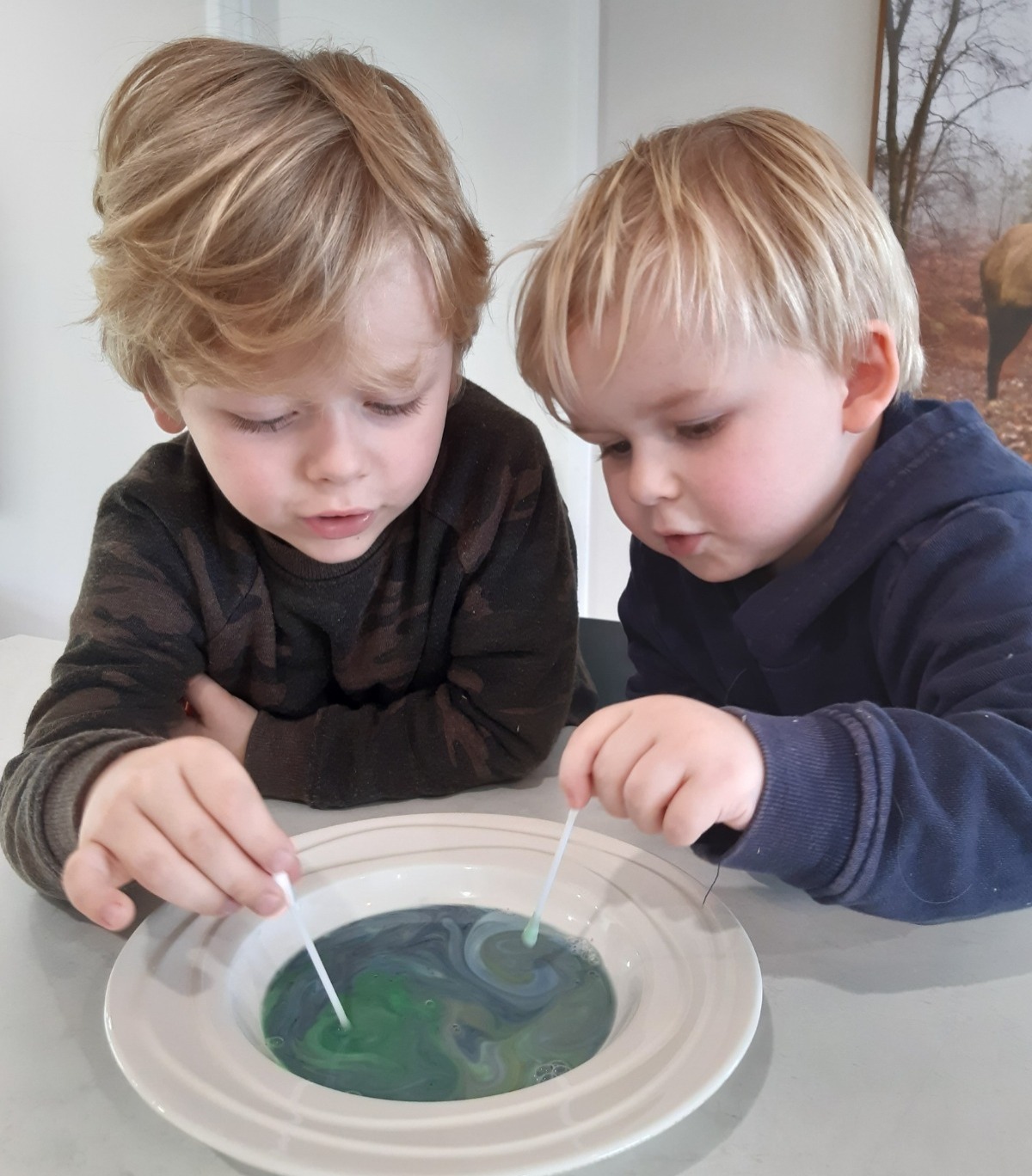 Look at our little scientists - Ollie and his brother! They have completed the experiments from our 'Kitchen Science' challenge this week - ka pai boys, it looks like they worked perfectly. What super learning!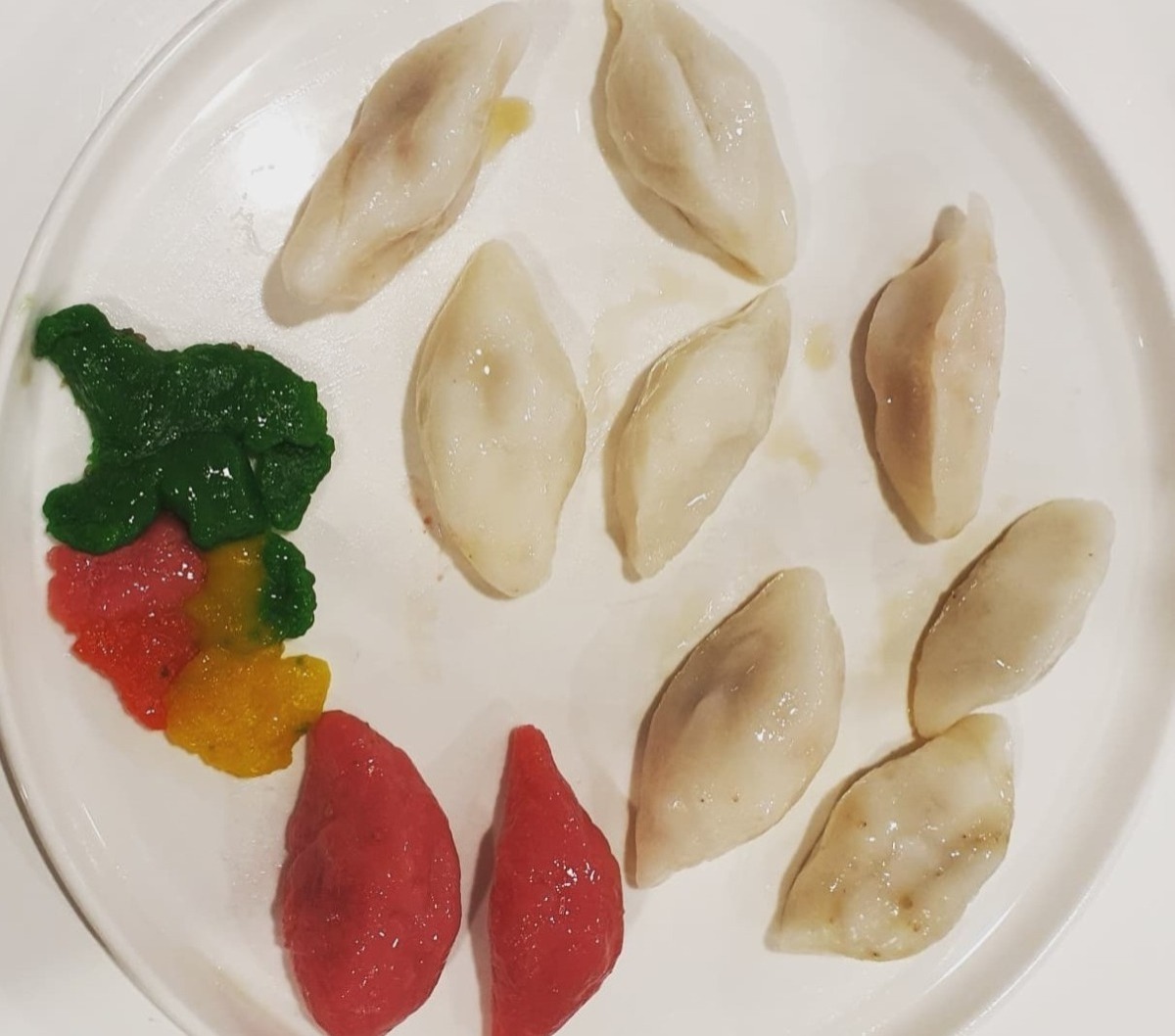 Olivia has told me that it is Korean Thanksgiving this week so she and her family have been making some Korean treats at home. They have made 'Songpyuen' which is a type of rice cake - they look so delicious and colourful! Great mahi Olivia! Thank you so much for sharing this with us.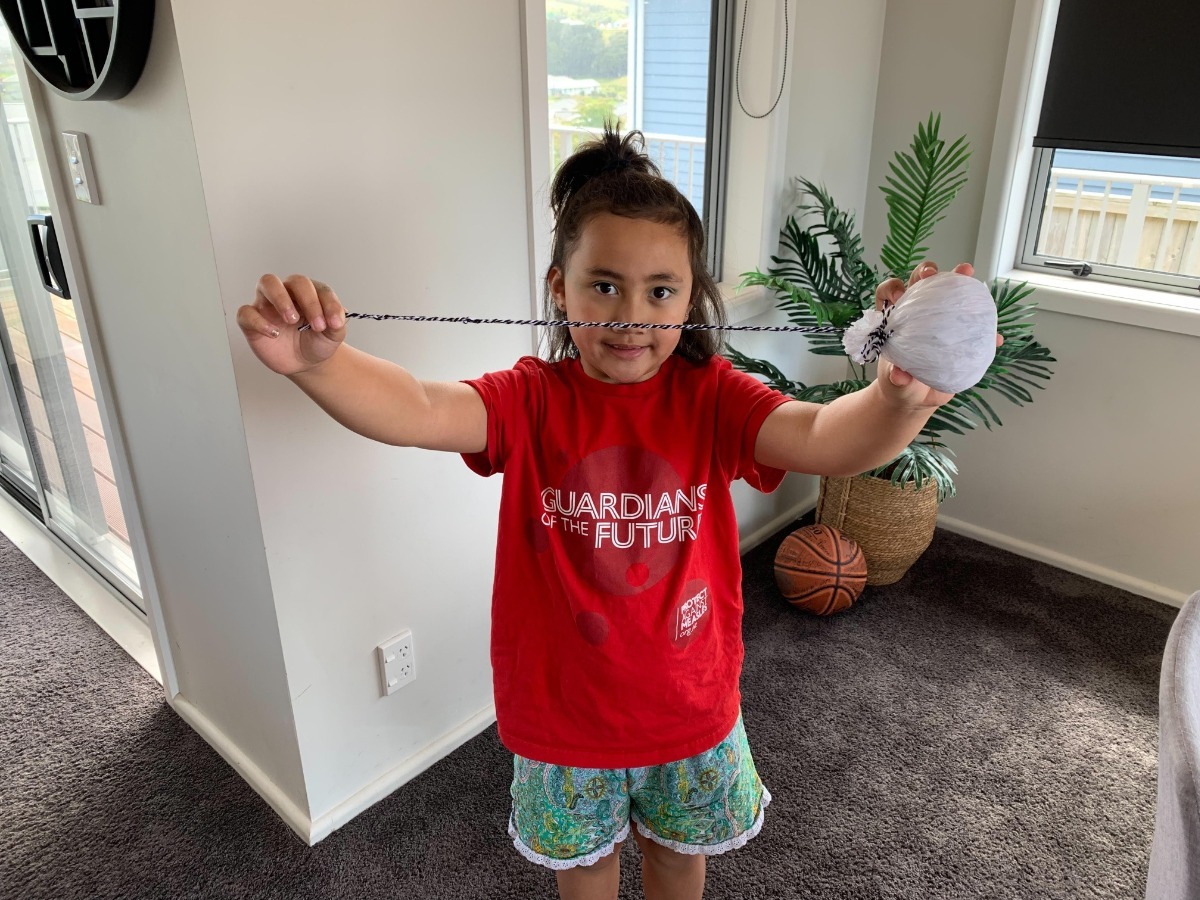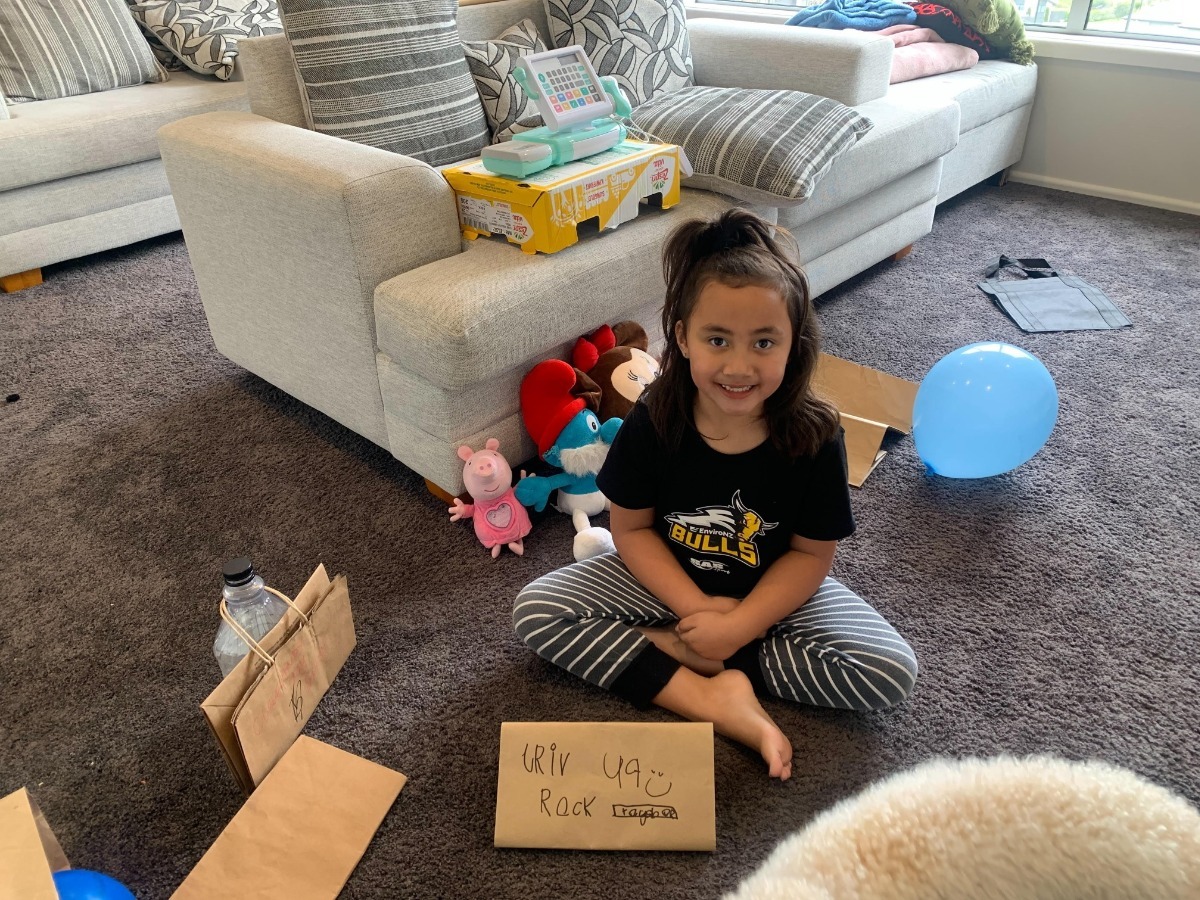 Cleveland has taken on two of our Learning From Home challenges this week - making her very own poi and creating her own shop at home! Great mahi Cleveland - I really like your toy shop! I can see your signs and your cash register - have you had any customers yet?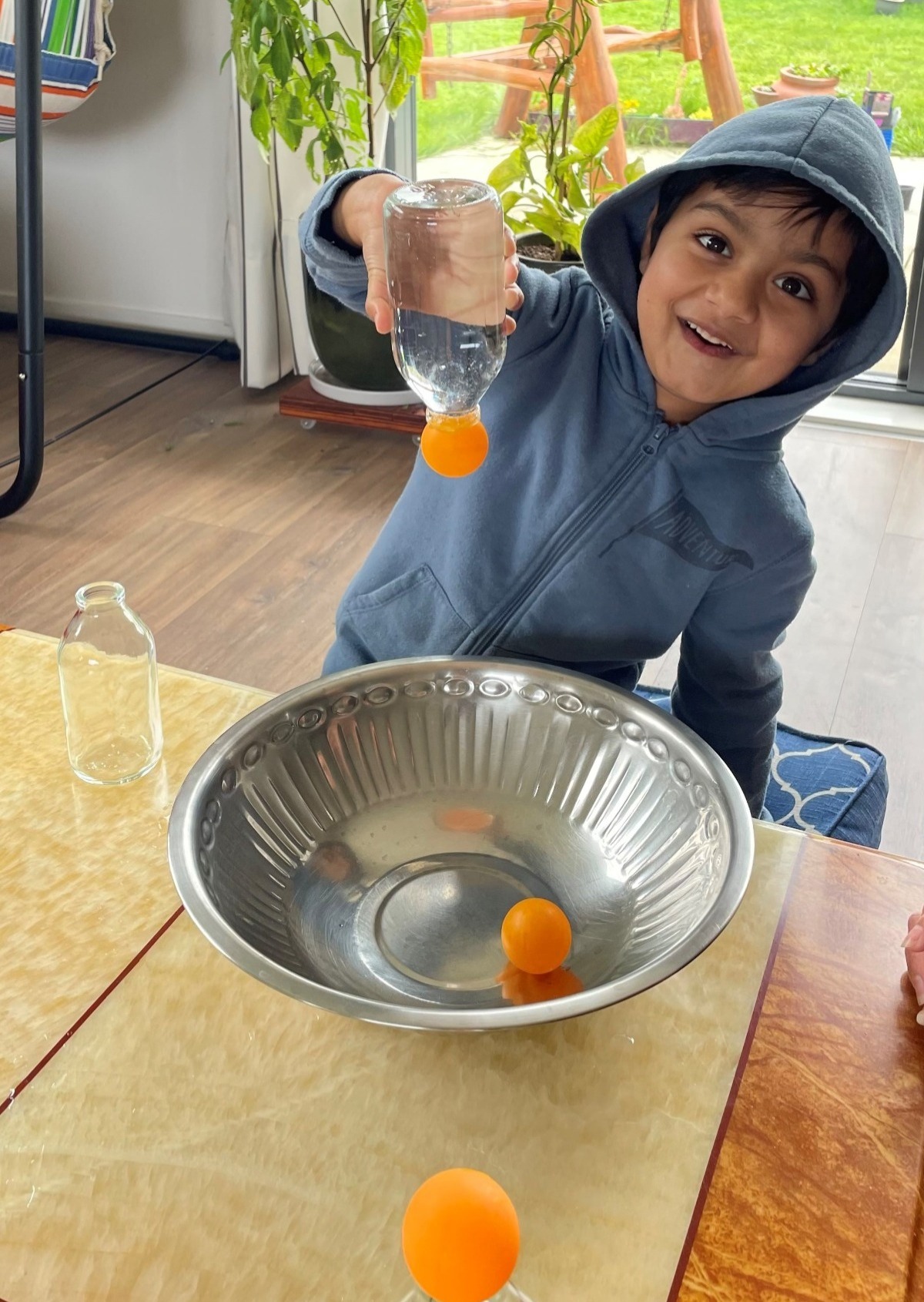 Mantra has had a busy week of learning - he has been carrying out lots of experiments! He wanted to discover what could sink or float? He has investigated gravity, done some delicious baking and has also given our baking soda and vinegar balloon experiment a go! What a curious learner you are Mantra!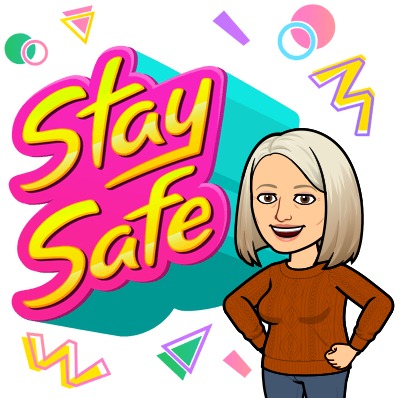 ordering numbers
The tamariki in Room 4 are learning to order numbers from 1 to 20 at the moment and today, to practice our skills, we made a human number line! The children wore a sticky tag, labelled from 1 to 20 and had to work together to get themselves in the correct order. There was a lot of discussion and negotiation and I could see that some leadership skills were beginning to emerge too! In the end, the room 4 tamariki were successful - take a look at these photos below;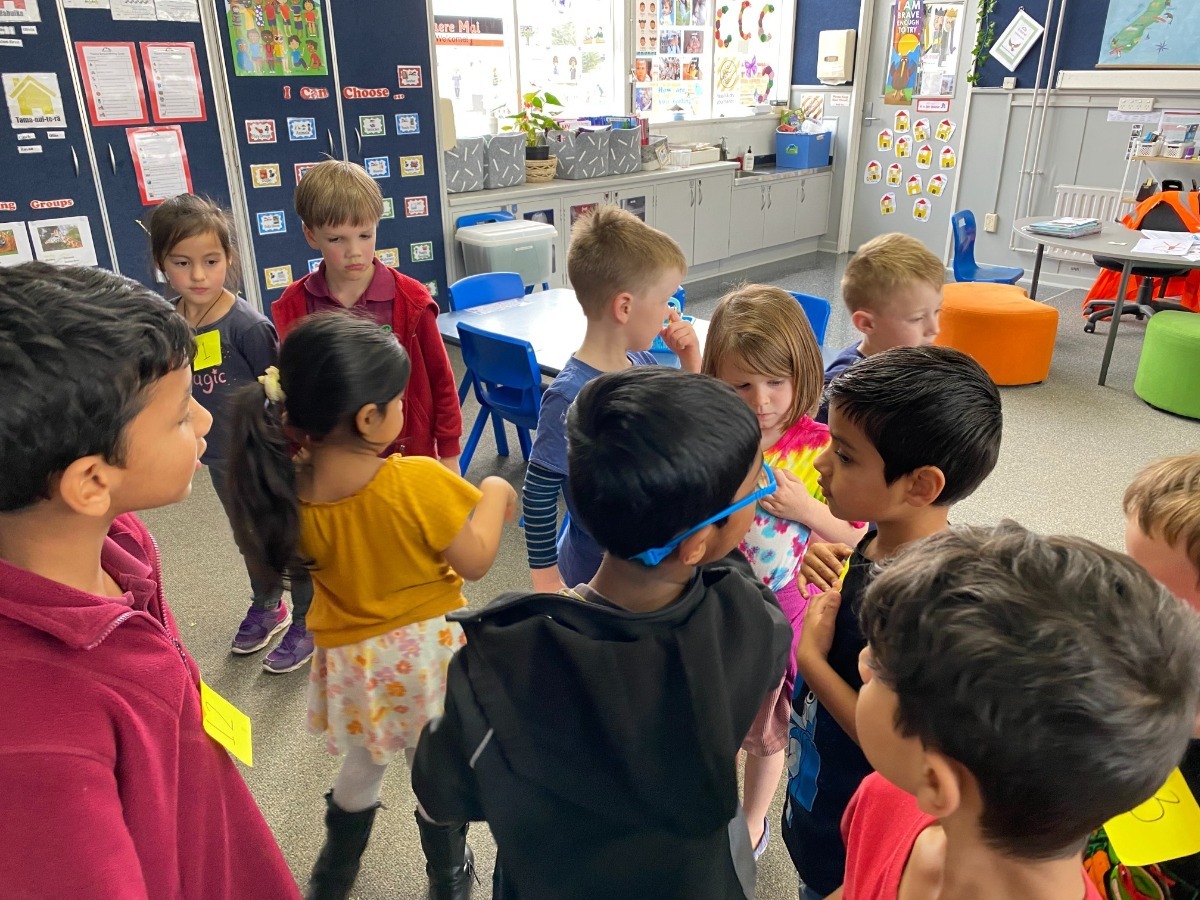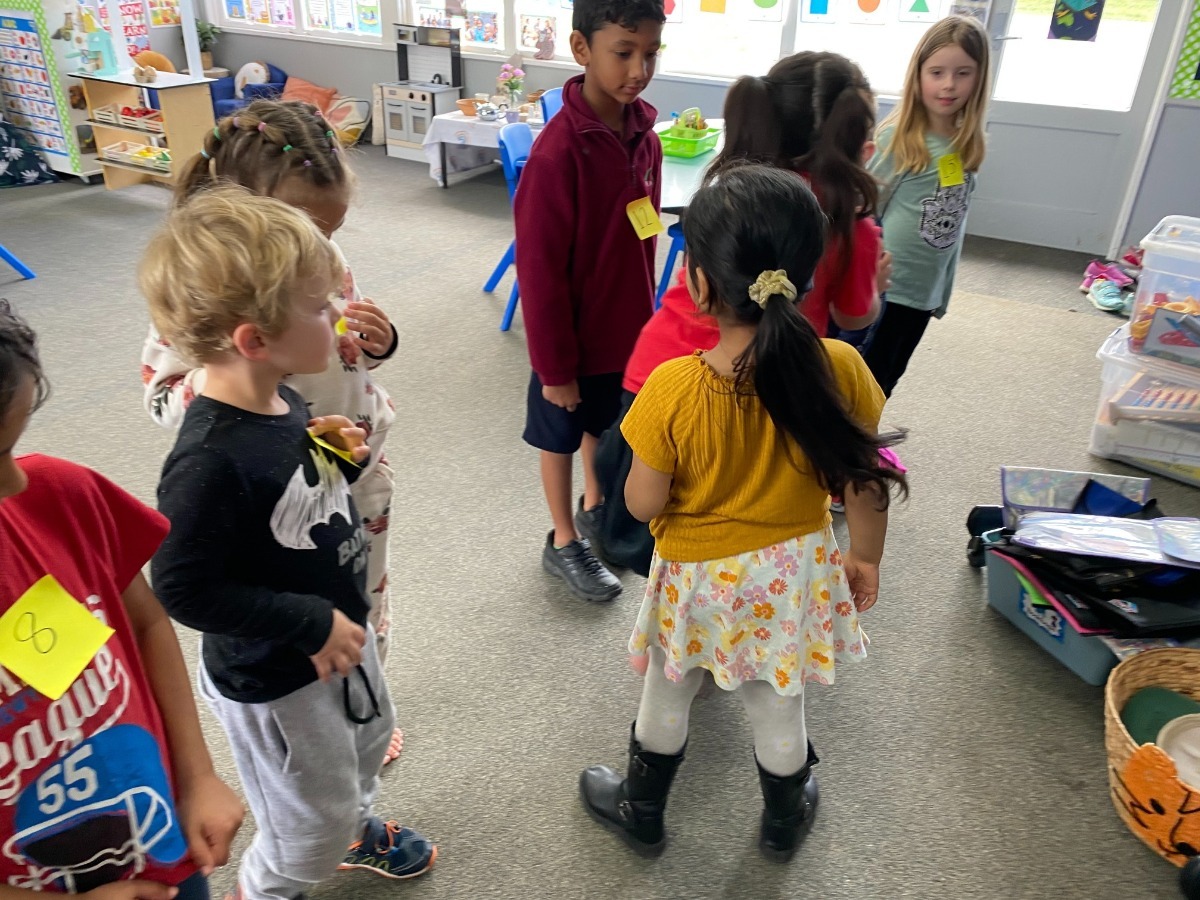 Walking water experiment
We love to learn and experiment here in room 4! Today we learnt about the capillary nature of water as it moved from cup to cup using only paper towels. The tamariki were amazed to see how the cups filled up all on their own!
This experiment has been a wonderful language experience and the tamariki have enjoyed writing all about it.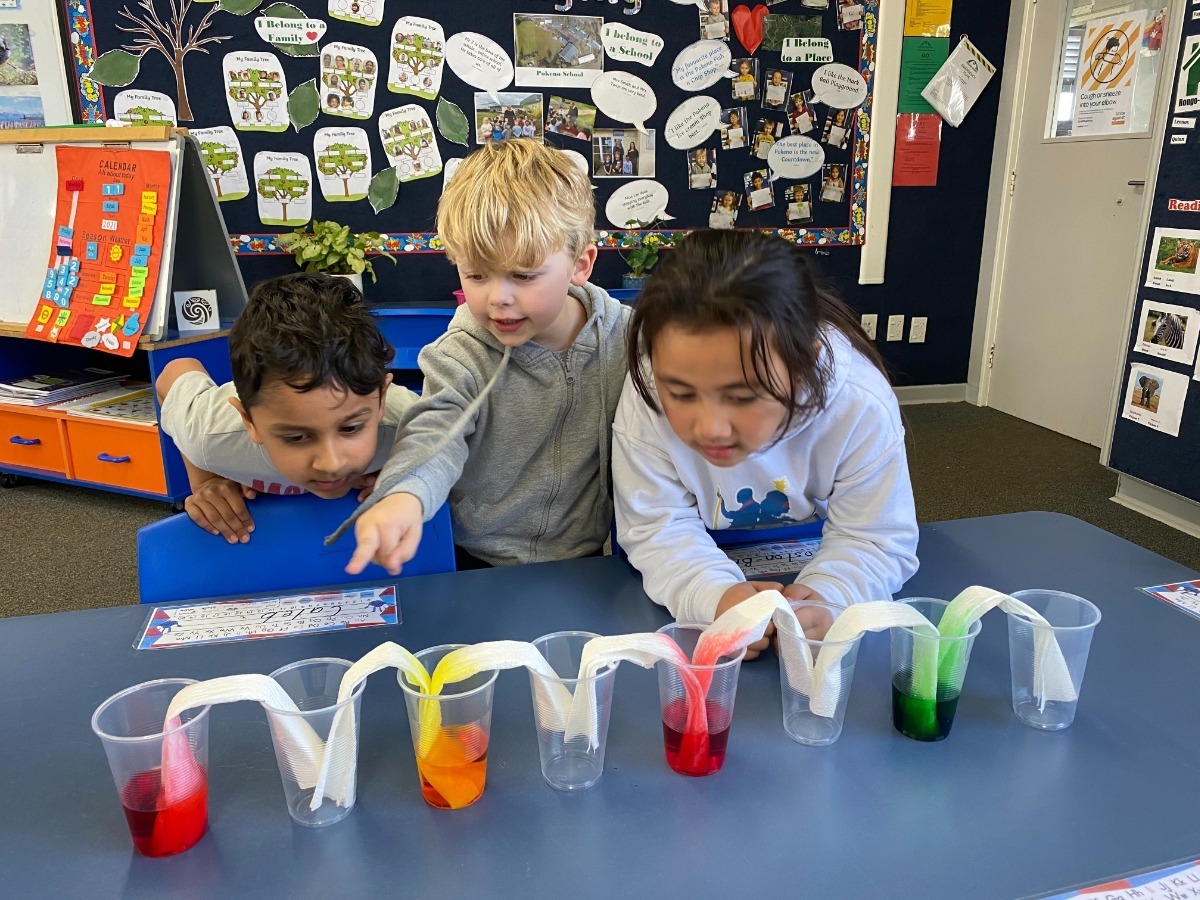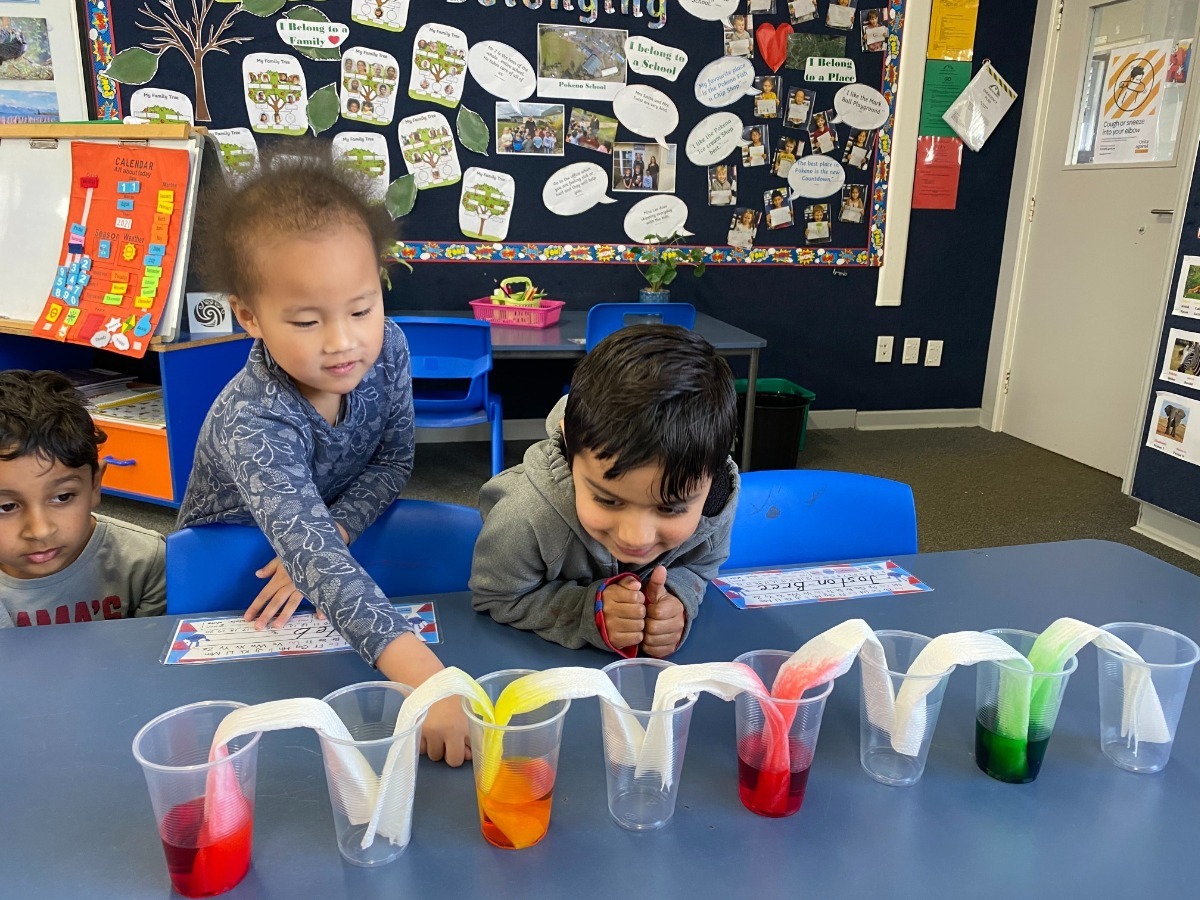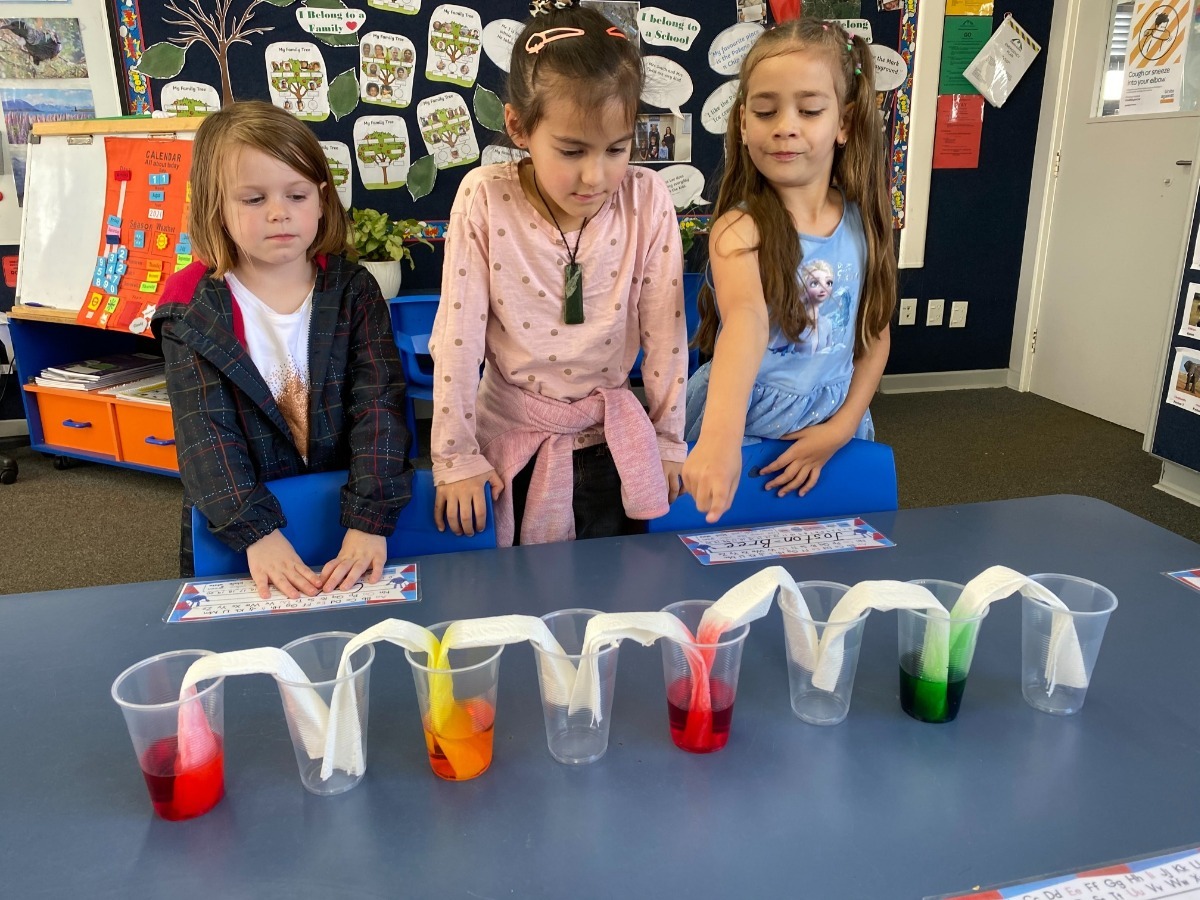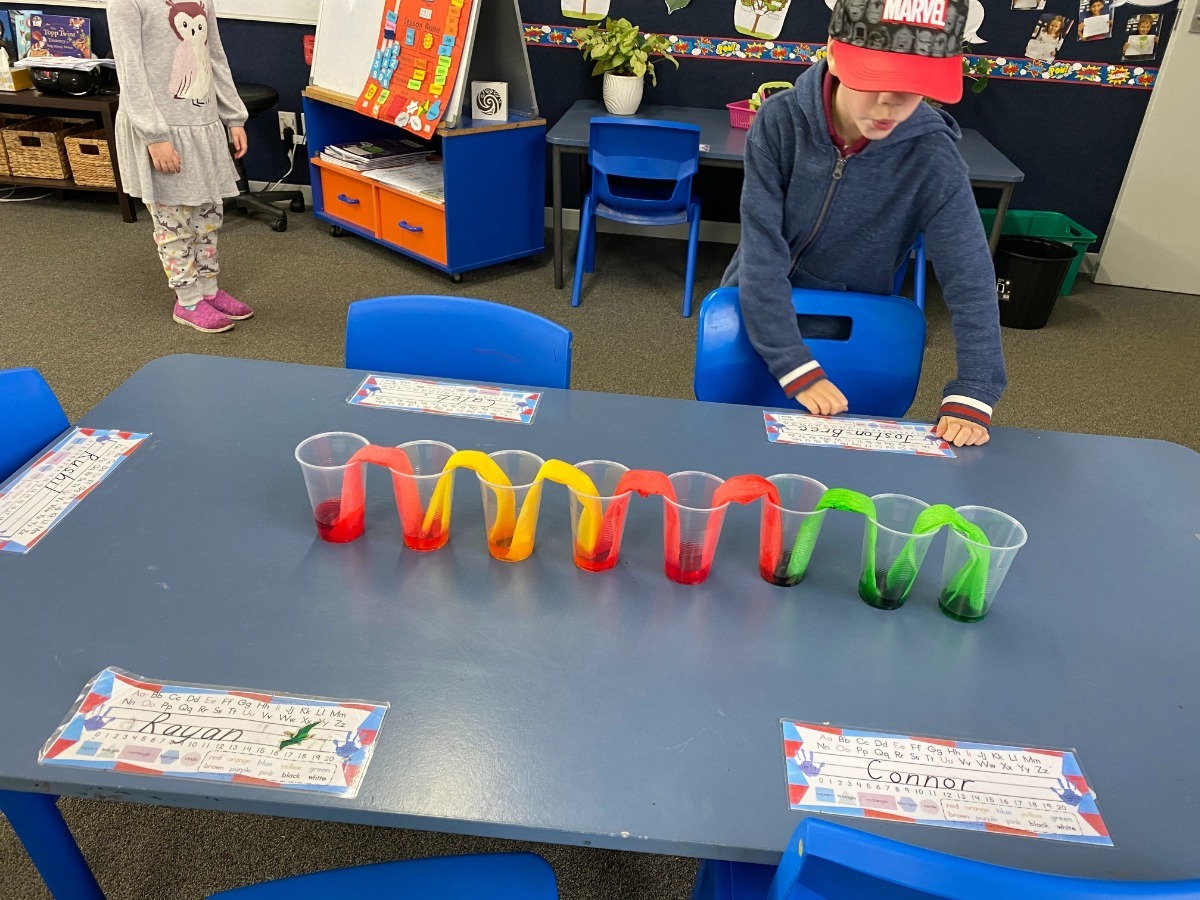 Buddy reading with rm 16
The tamariki love to spend time with their buddies in Rm 16. The year 3's and 4's are great role models! Today we spent some time reading to and being read to - this is a great way to support our learners in building their vocabularies.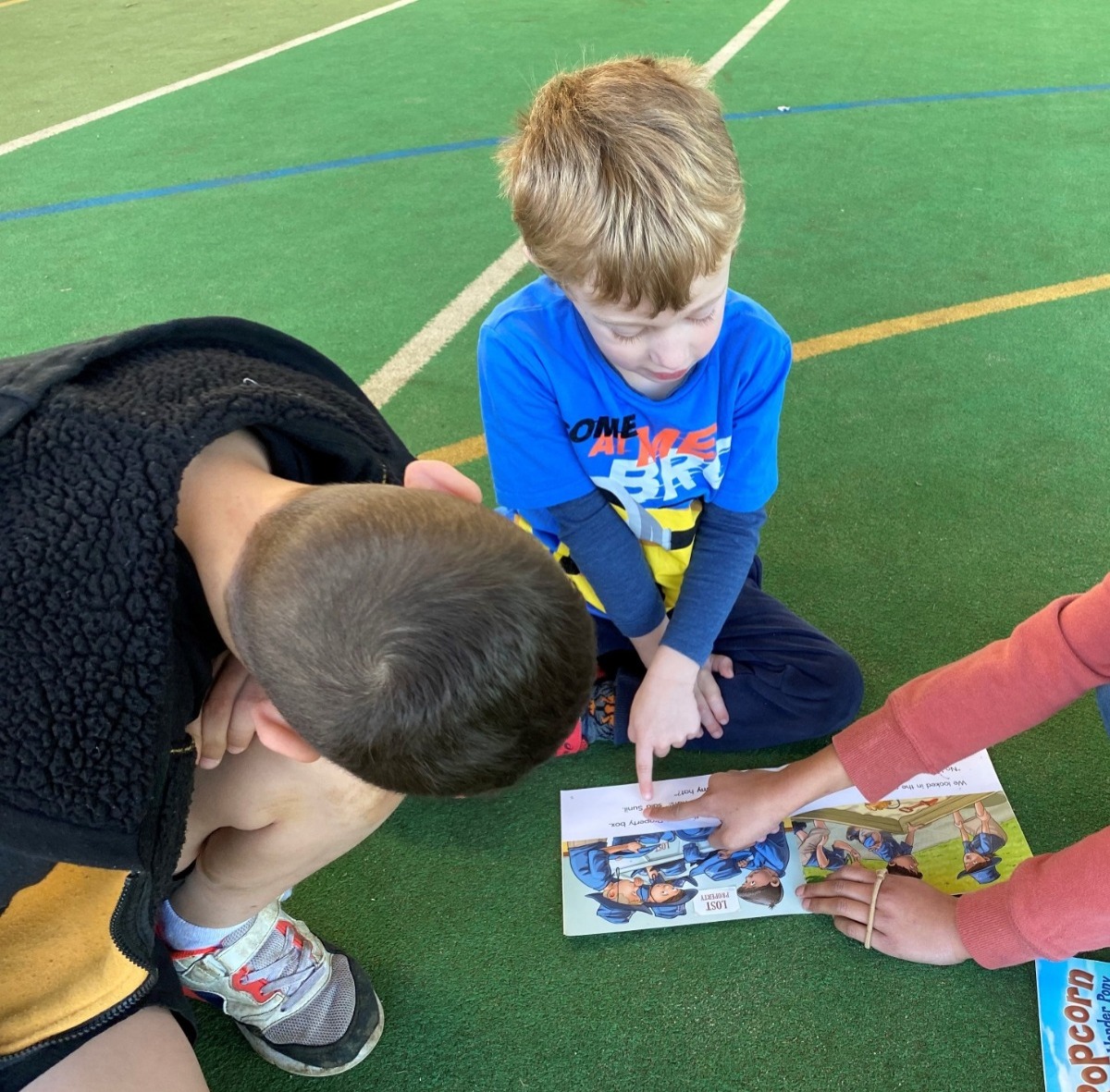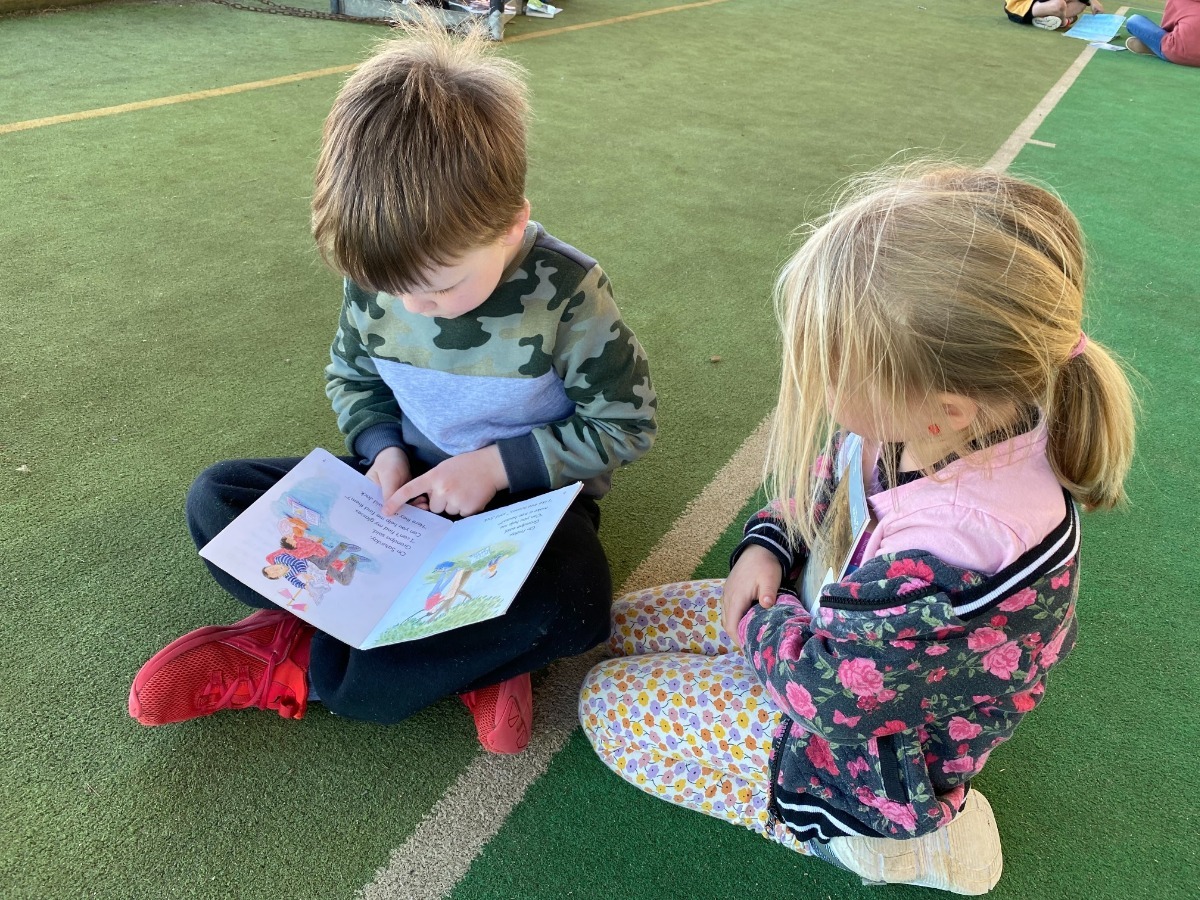 SHARING NEWS FROM HOME
As part of our oral language programme, the tamariki are invited on a regular basis to share news or items from home. This is voluntary and the children can choose what they would like to share with the class. Today Peyton has brought some amazing beach taonga (treasures) to share, she found these with her family while up north during the holidays.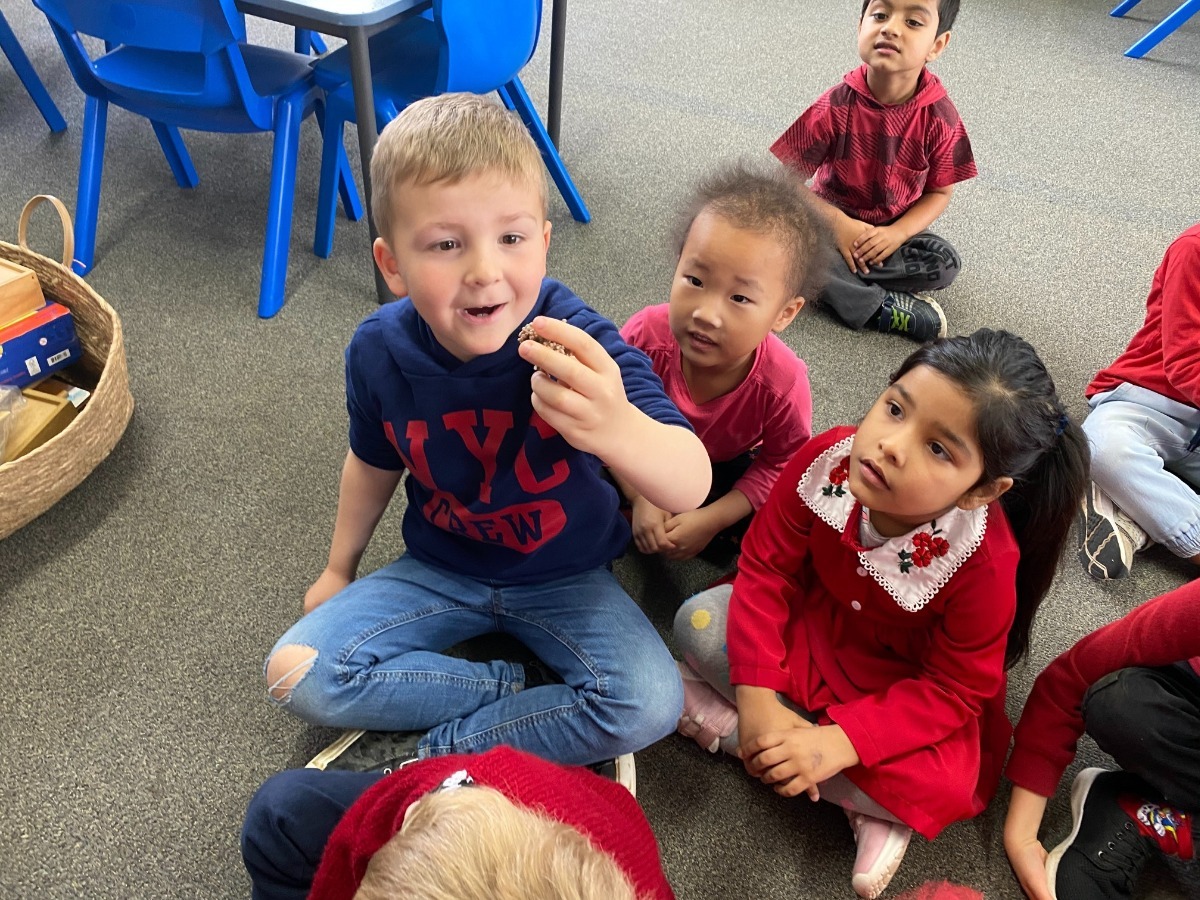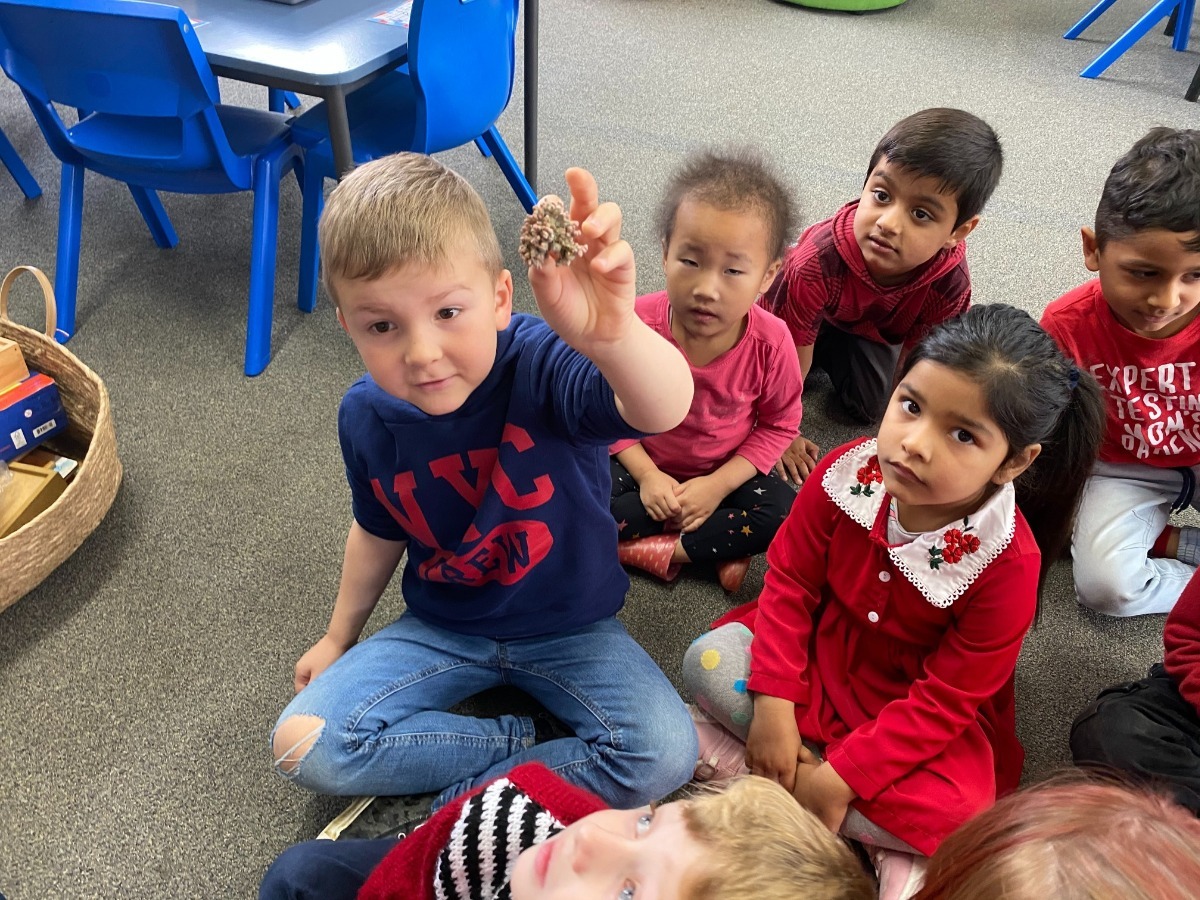 Providing opportunities for our tamariki to extend their oral language skills and vocabulary is very important for all aspects of their learning. Speaking in front of their classmates builds confidence and self esteem. Later in the term we will be encouraging the children to participate in a Poetry Recital where they will have the opportunity to learn and perform a poem in front of their peers. This will be another fun way to build our children's confidence when speaking. Further information to come.
last day of term - pj party
Today we celebrated the last day of term with a Pyjama Party. The tamariki wore their pyjama's, ate popcorn and watched 'Paddington' - lots of great things that start with the letter P, our letter of the week.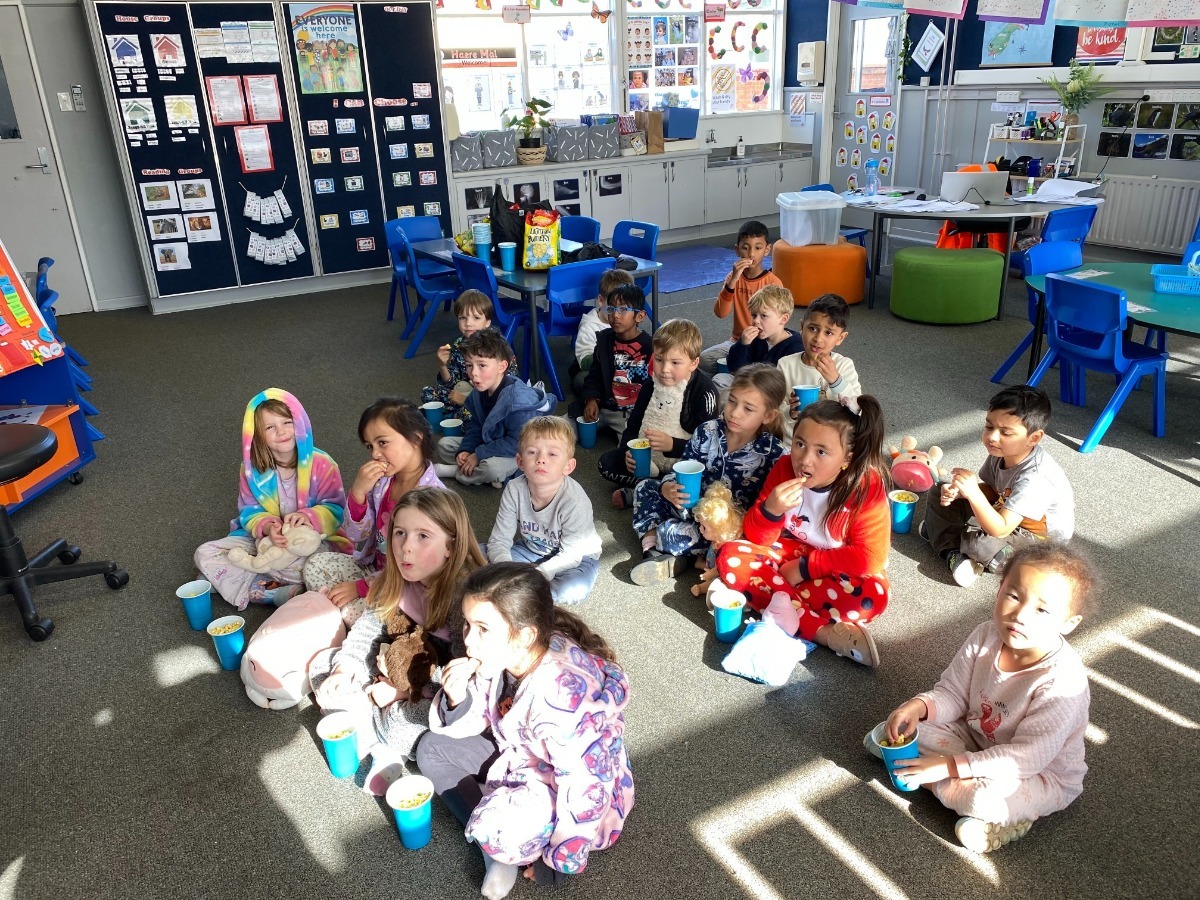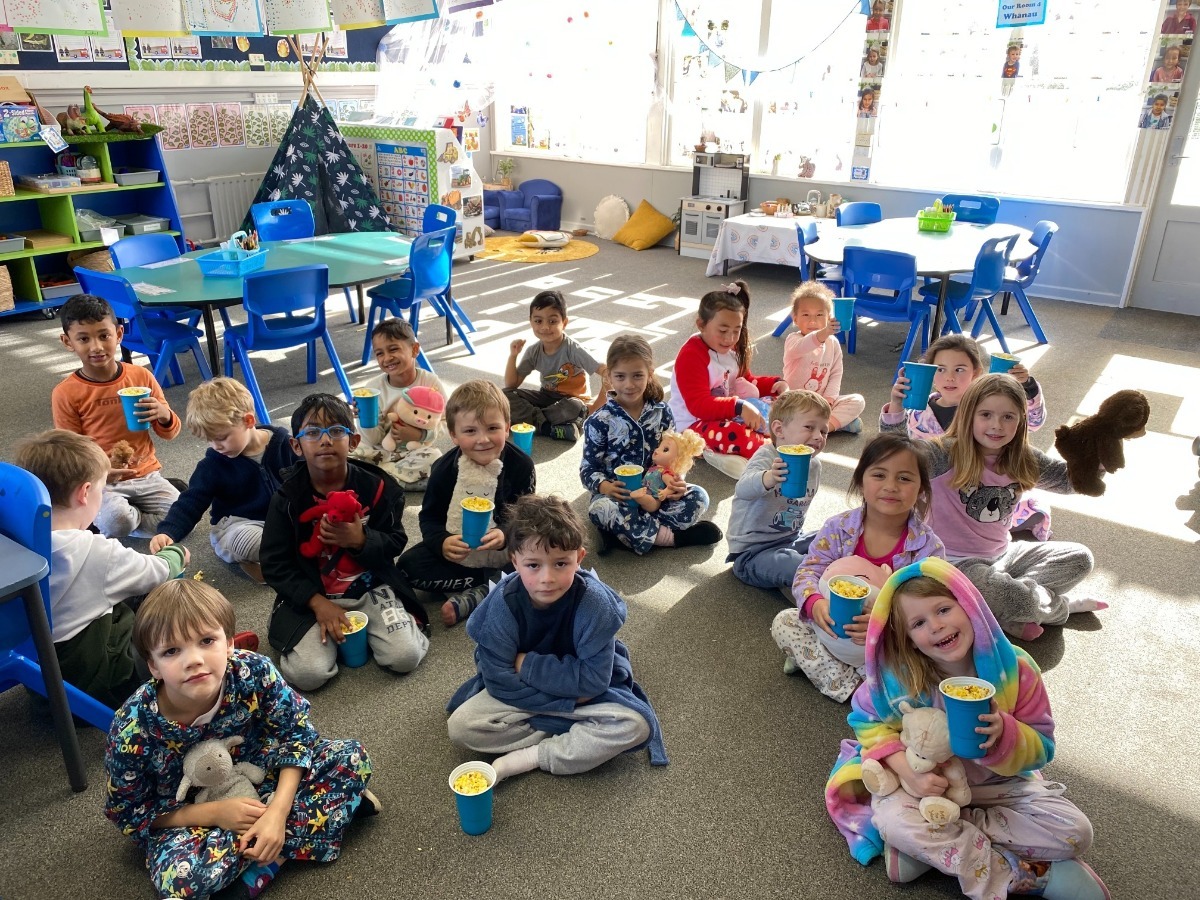 belonging to pokeno school
As part of this terms' unit on Belonging the tamariki have been learning that they belong to a family, they belong to a community and that they belong to a school. As part of our investigations, Room 4 learnt all about Mr J's job at our school and who can help us at school - including the lovely Mrs Smith and Mrs Twist in the office.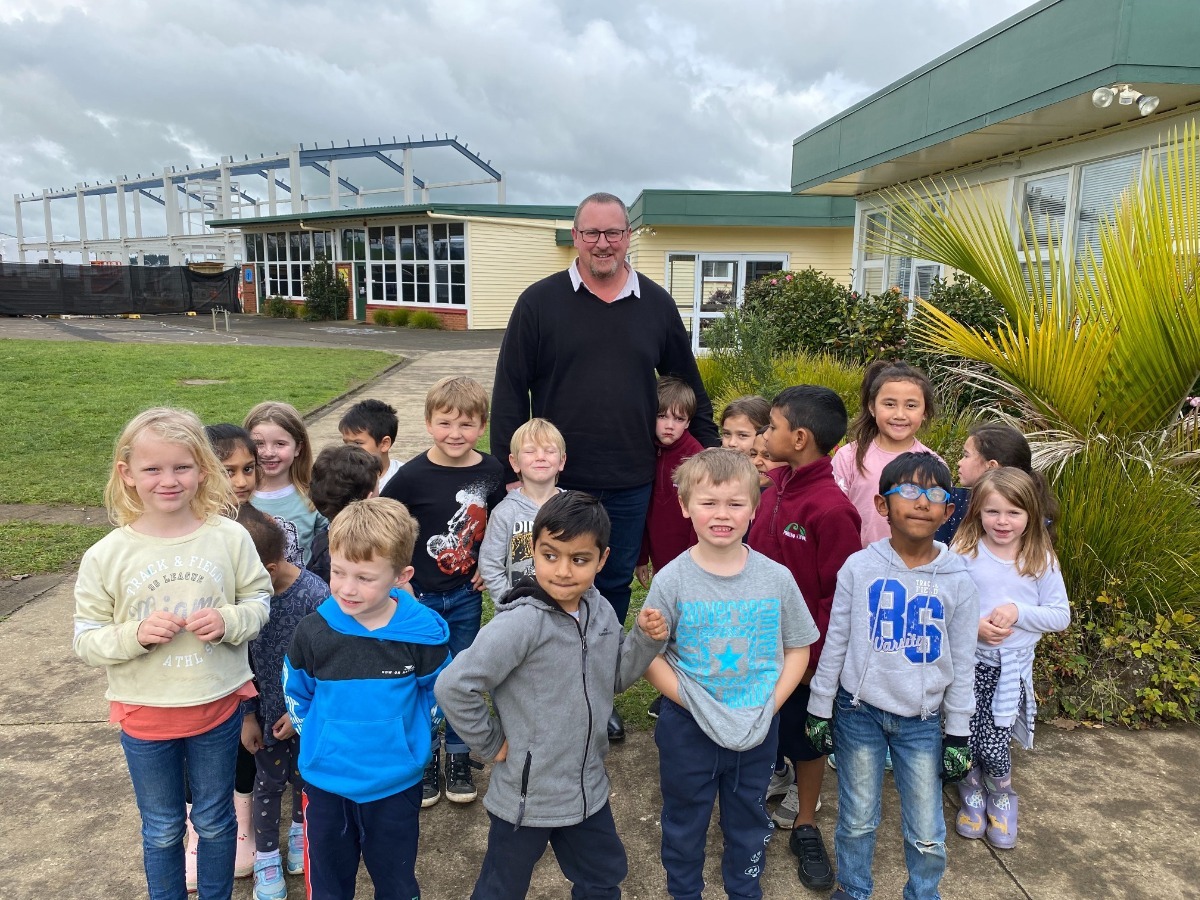 investigating shapes
We have been studying geometry here in Room 4 and have been learning all about 2D shapes. Today we went on a 'shape hunt' all around our school environment to see which shapes we could find!
Look at this hexagon the tamariki found!
Jack found a large circle in the playground.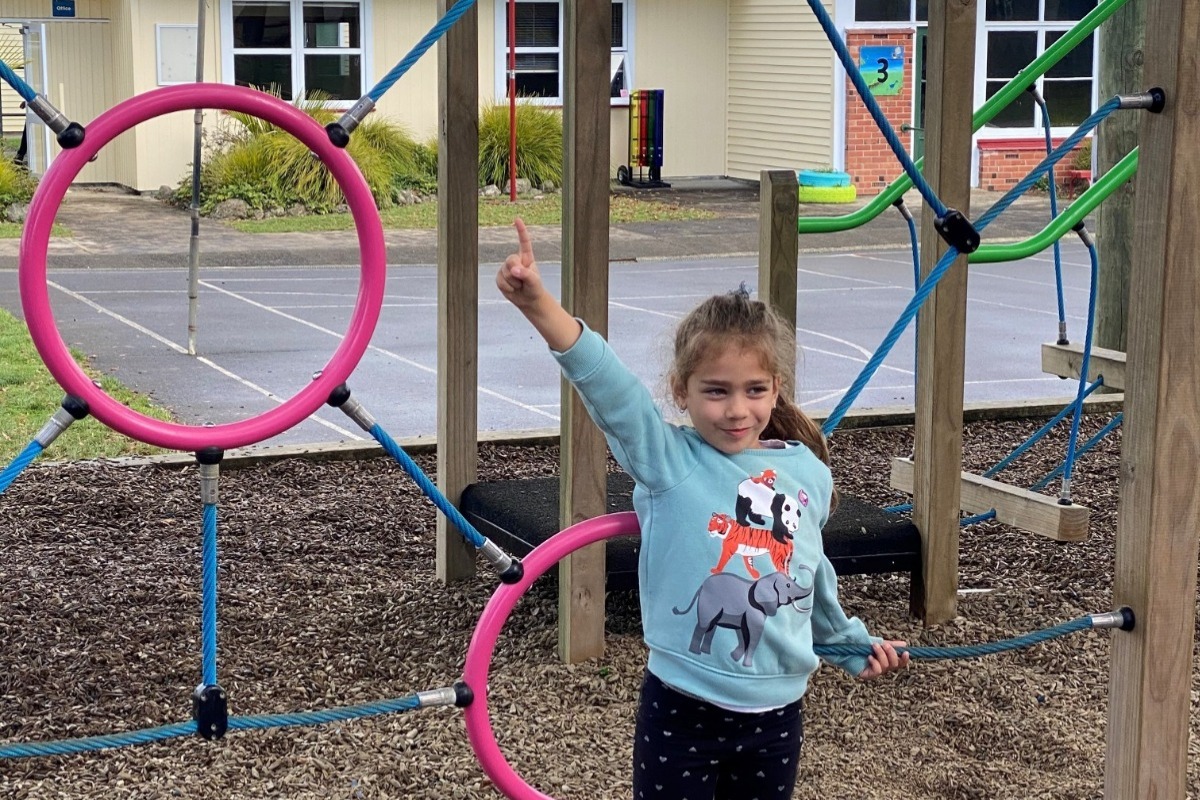 Carlie also found some circles in the playground.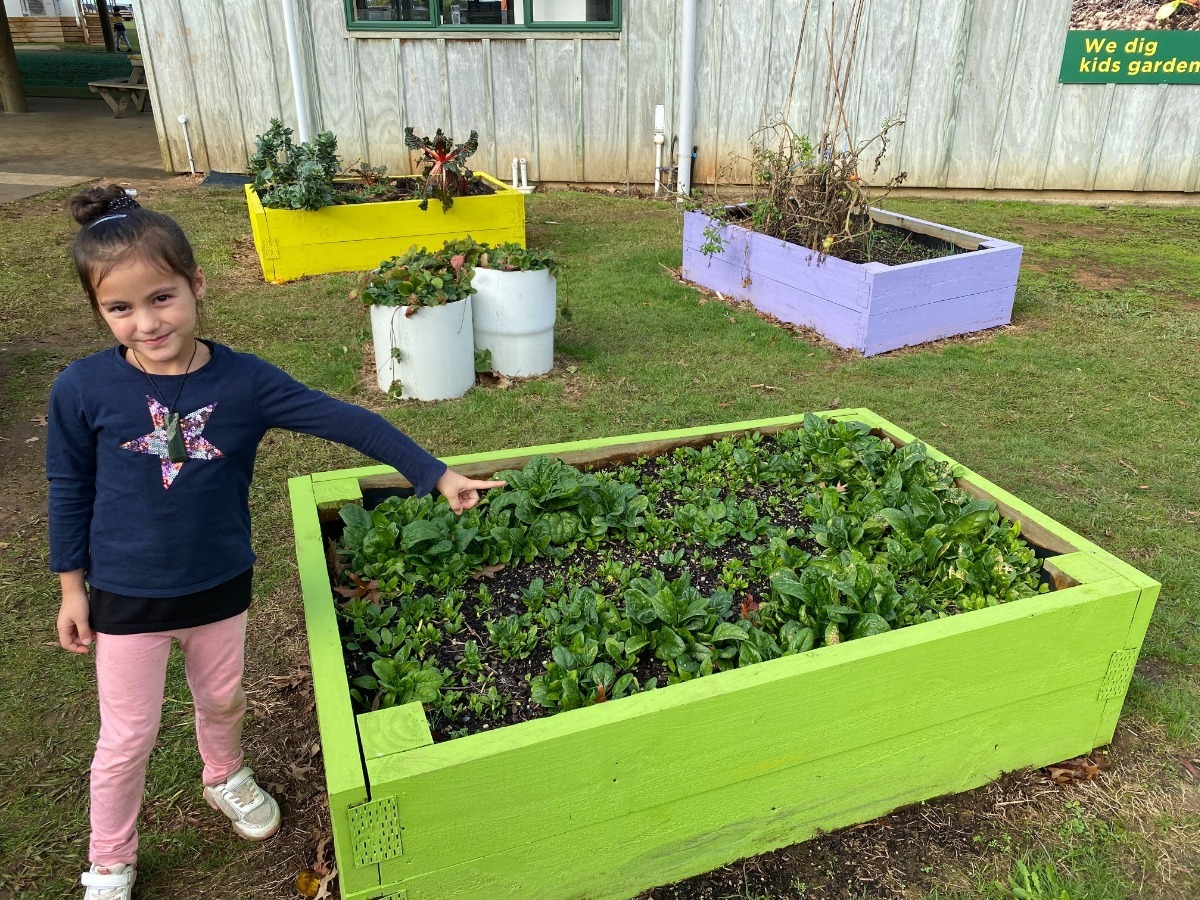 Peyton noticed a rectangle in the vegetable garden.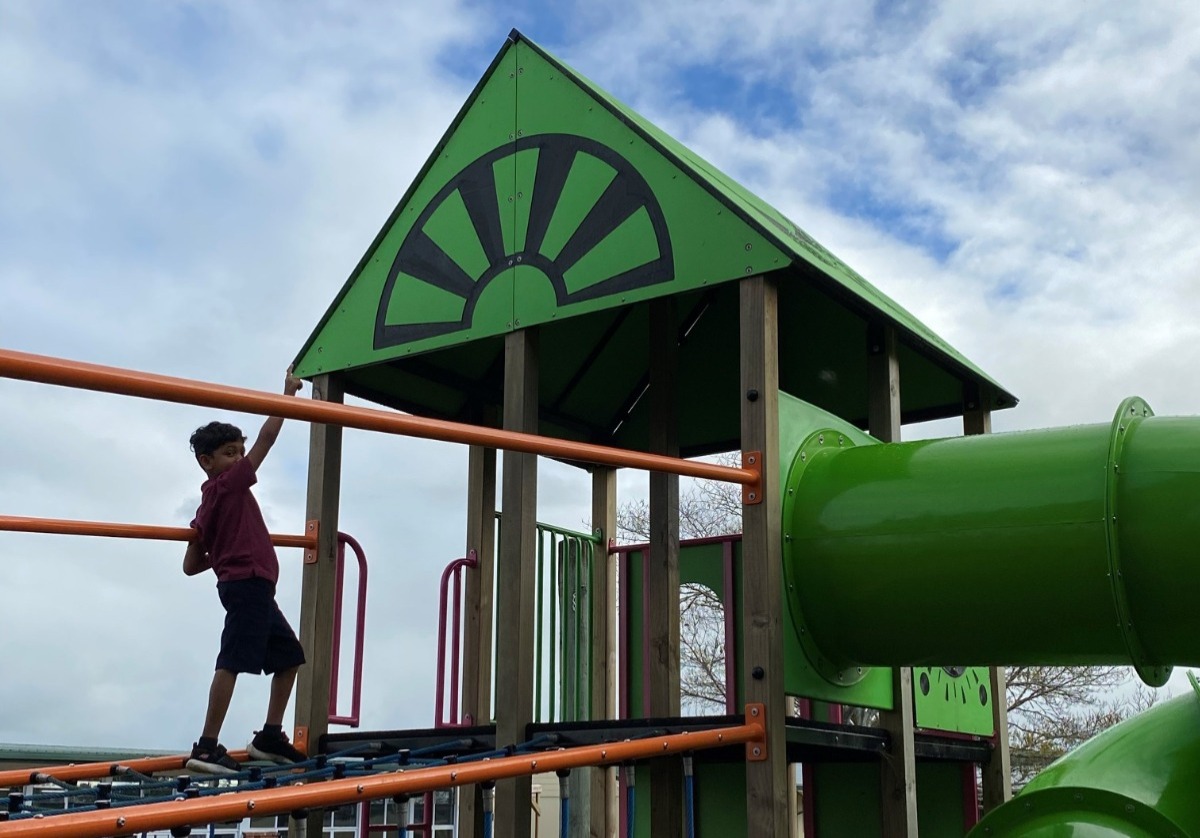 Rayan climbed up high to find a triangle in the playground.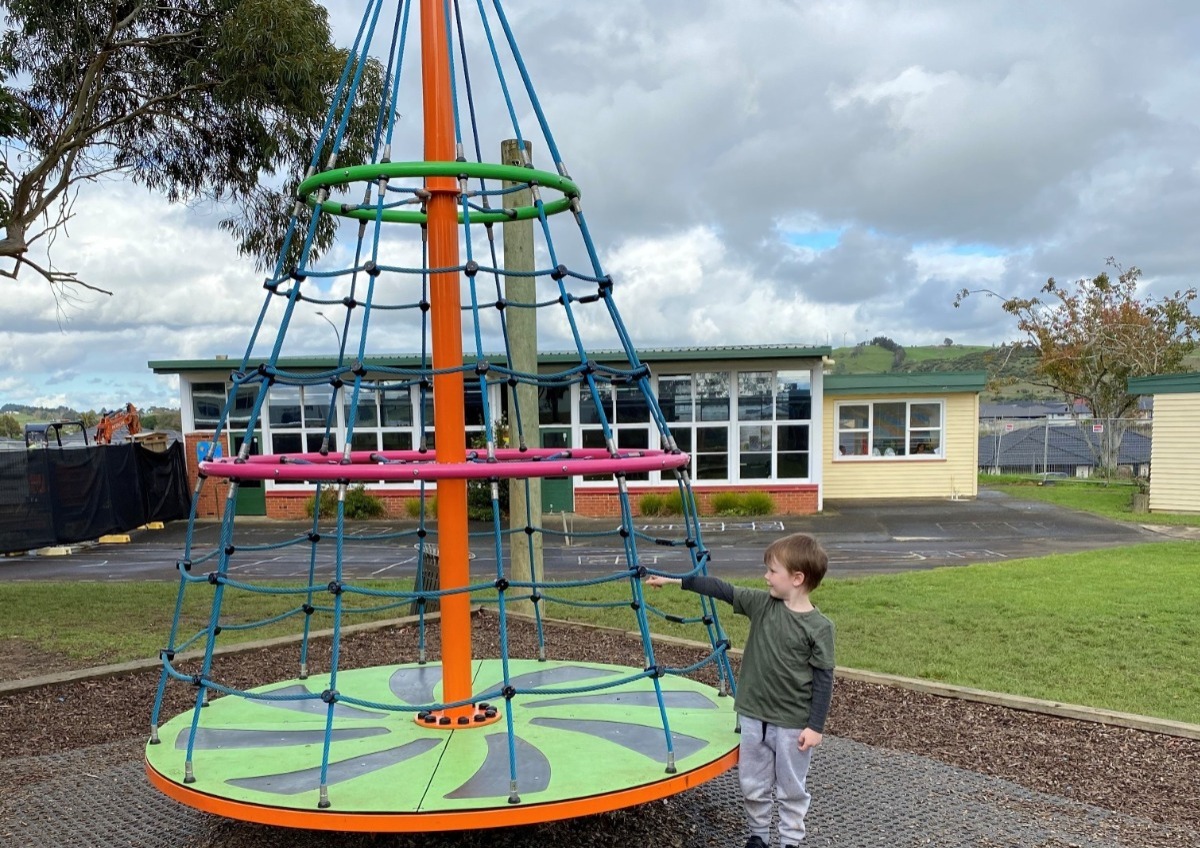 Casey also found a triangle in the playground.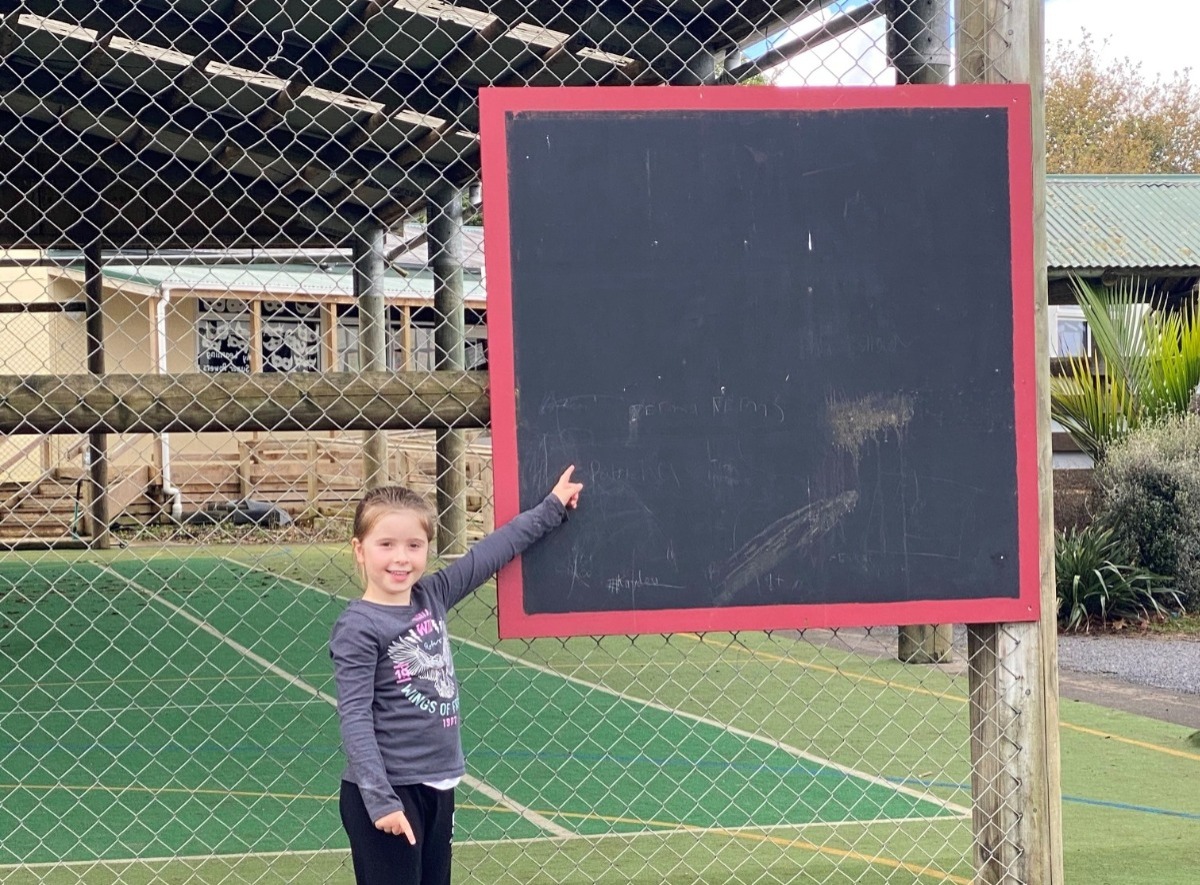 Quinn discovered a square.
Arnish noticed that classroom doors are rectangles.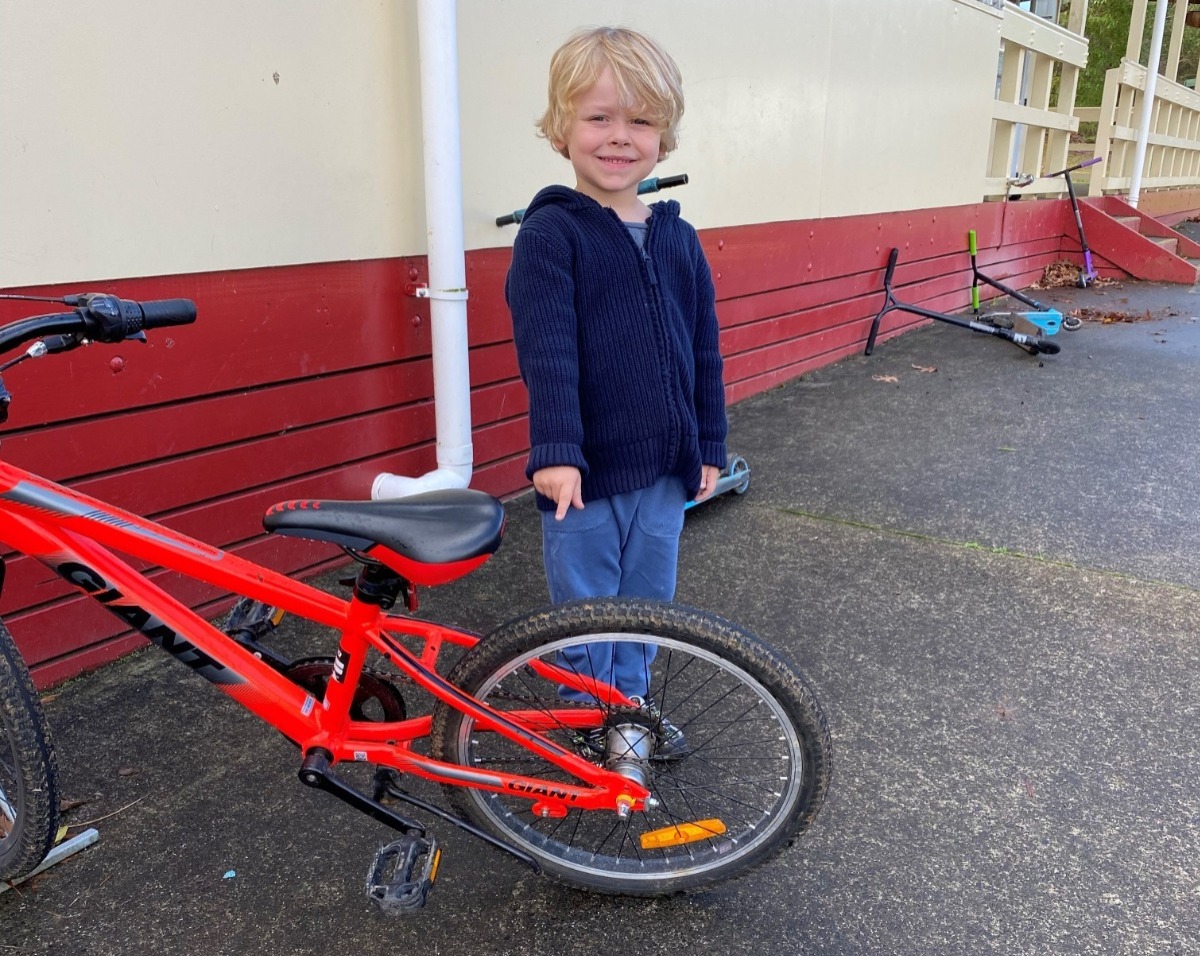 Ollie noticed this bicycle wheel was a circle.
Shapes really are all around us!
the world's largest skateboard
Pokeno School was very lucky to have a visit from the Olympic Committee and a couple of very talented skateboarders. With them they brought along the largest skateboard in the world - and it really works! The tamariki of Room 4 were very excited to take a closer look at it.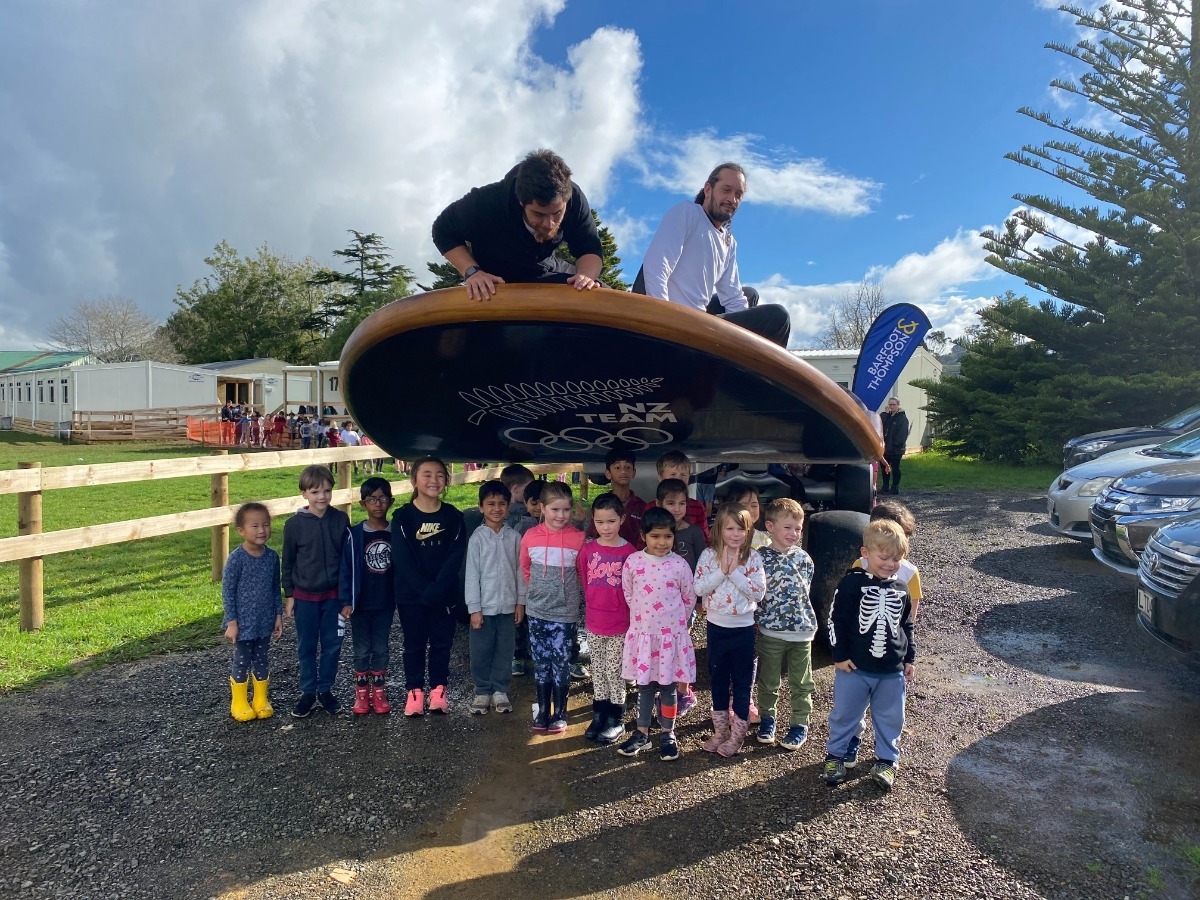 a fire truck comes to pokeno school!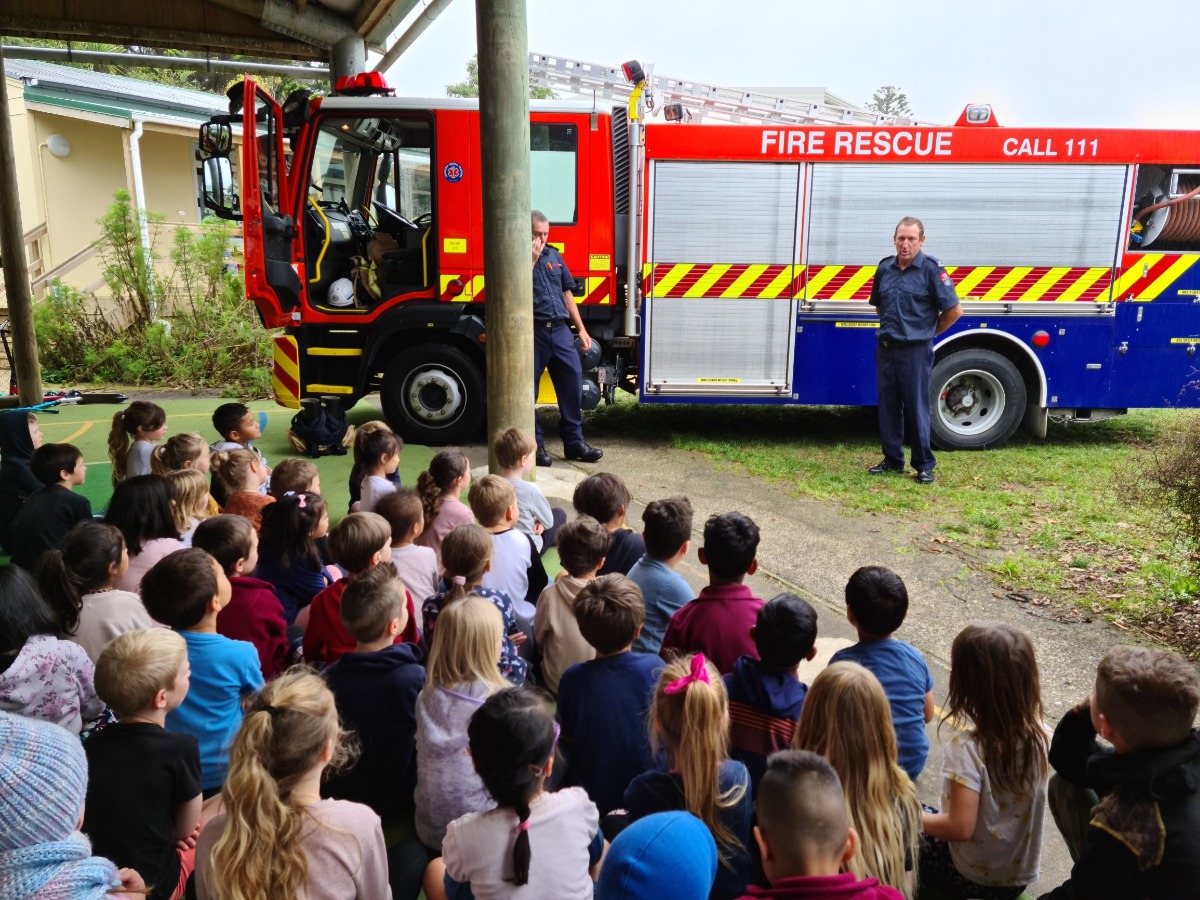 The tamariki were enthralled as the officer's explained how their equipment worked and how to keep safe in a fire. They also got to have a turn holding the fire hose and sit inside the fire truck! What an amazing experience - this has led to some wonderful writing recounts which are on display in our classroom, come and check them out.
PTA dress up day
The tamariki sure enjoyed dressing up for the PTA Dress Up Day.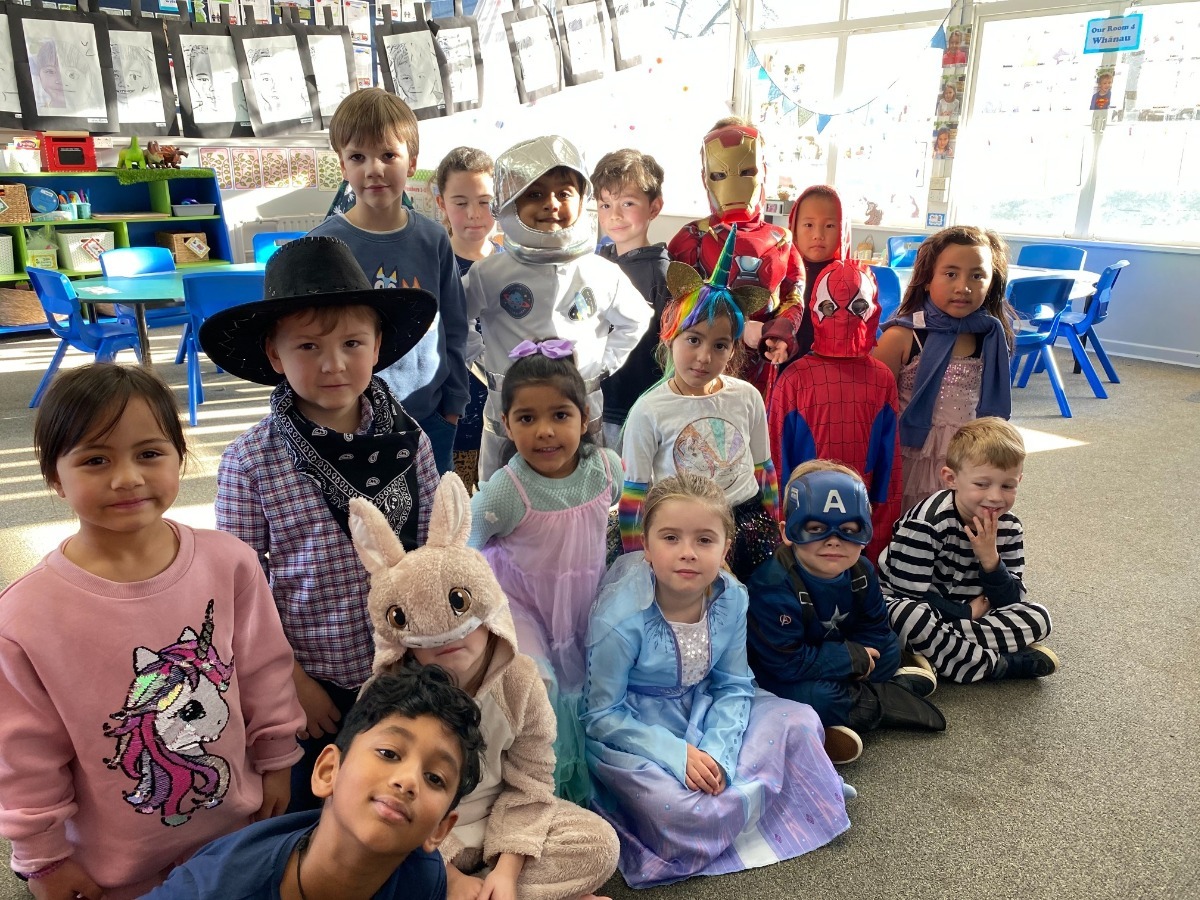 In week 3 it was National Simultaneous Storytime - every child around the country, at schools and early child centre's enjoyed the story 'Give Me Some Space' at the exact same time! Here is Mrs Turton reading the book to the Ruru Whaanau at lunchtime.
week 8 learning
We spent some time with our buddy class room 16 this week. They are year 3's and 4's and they were being great role models and mentors, helping the room 4 students with a fun activity! We created an Easter bunny pot plant - take care of the bulb all winter and come spring you will have beautiful flowers to admire!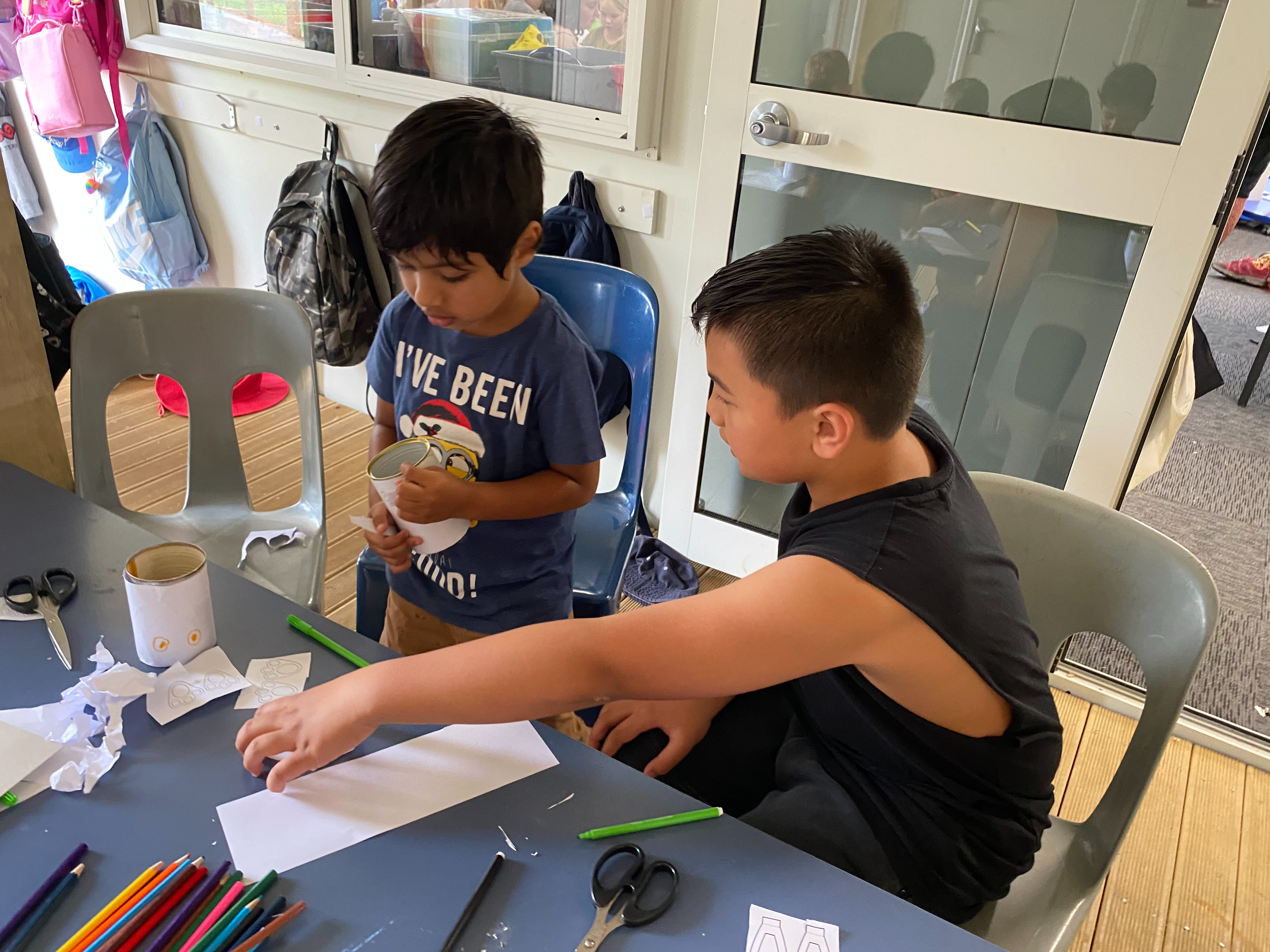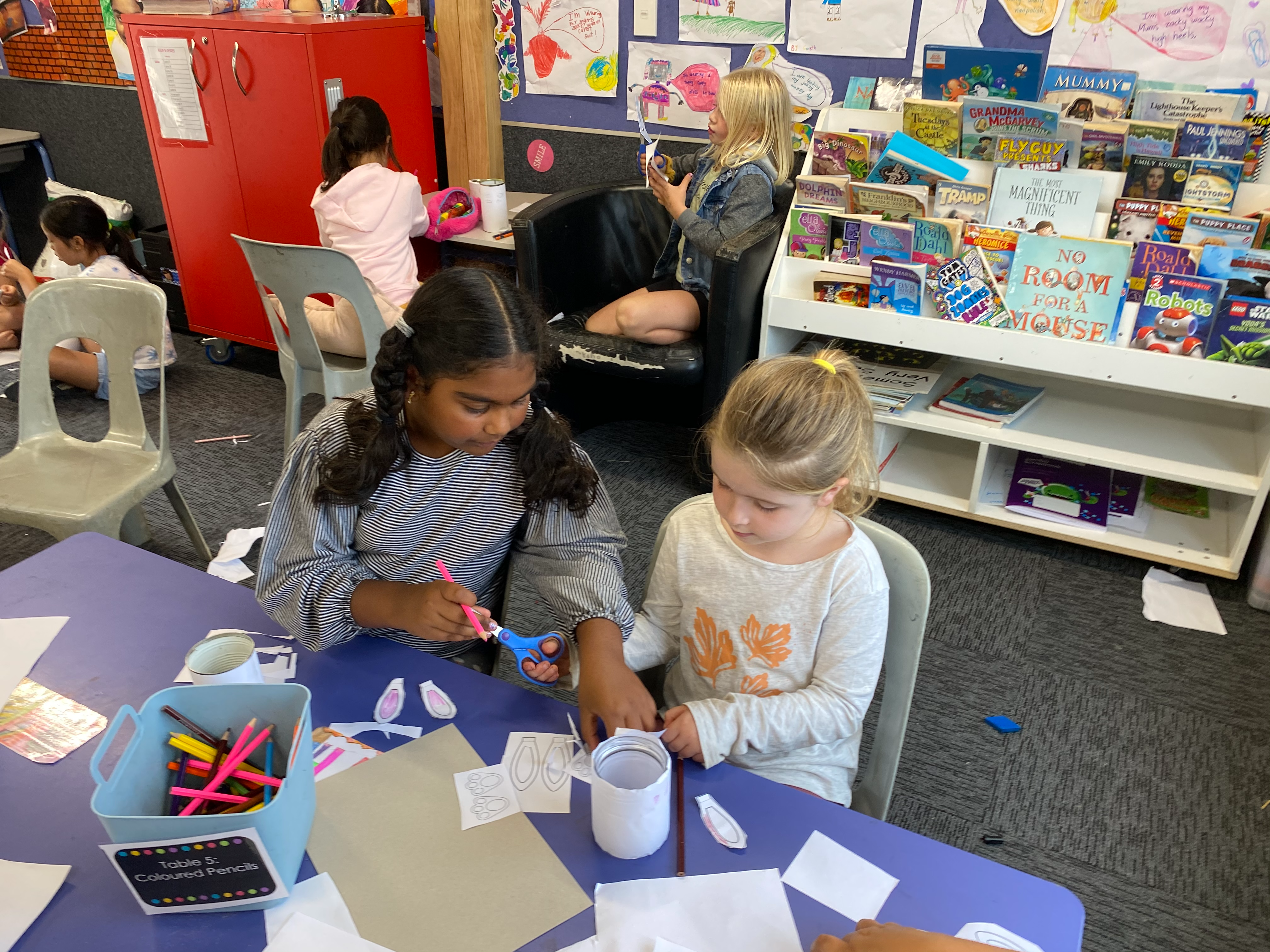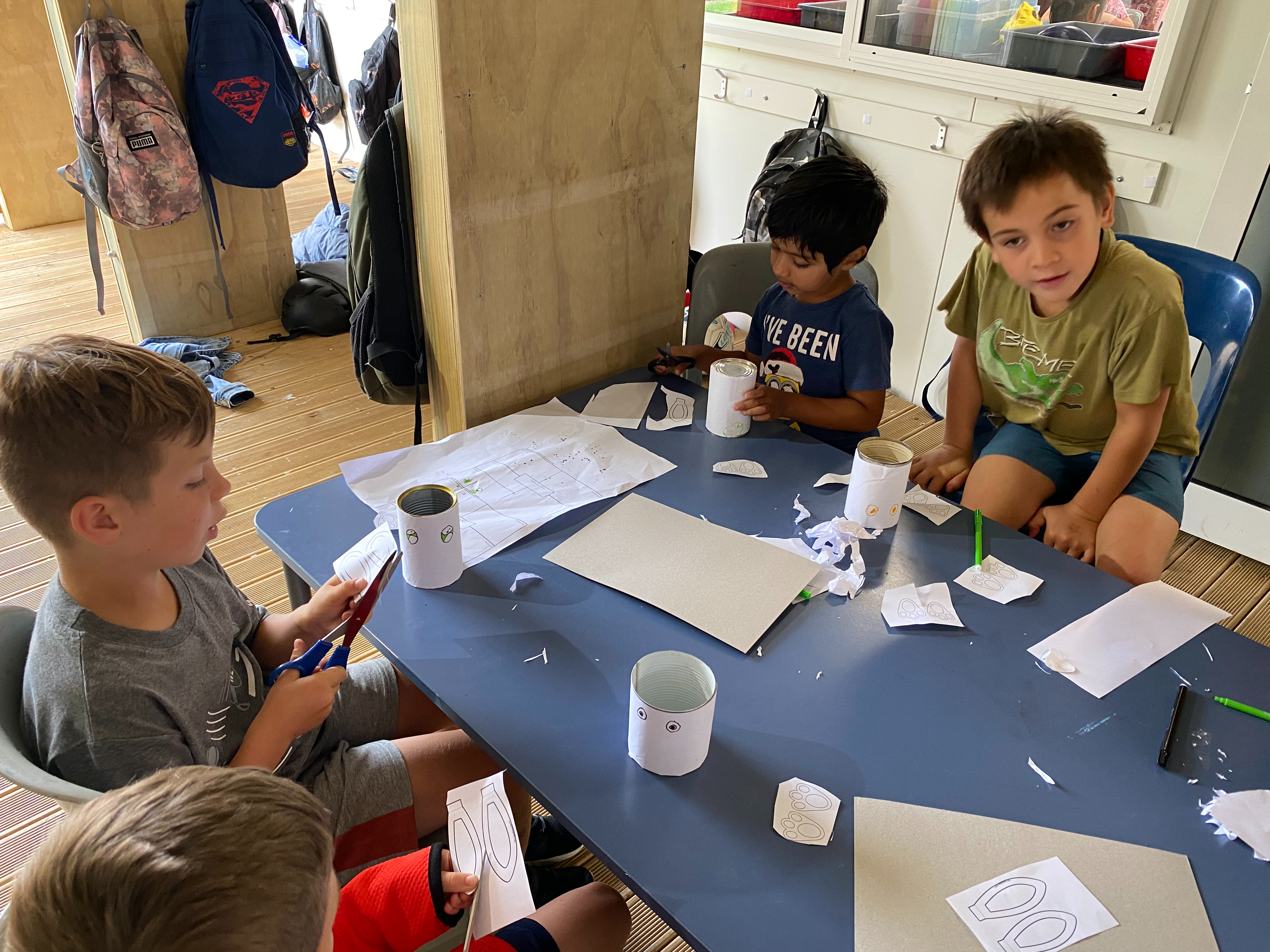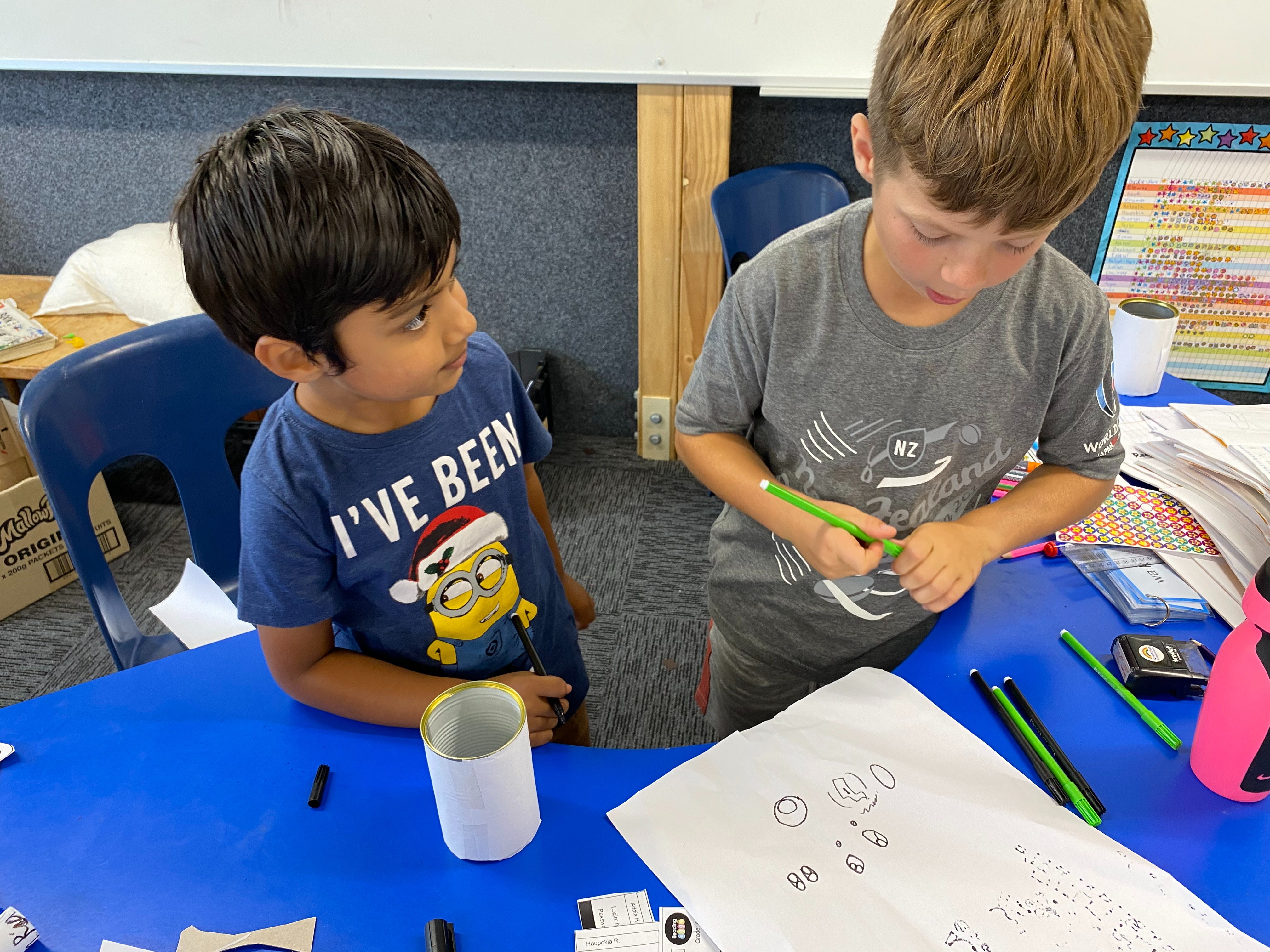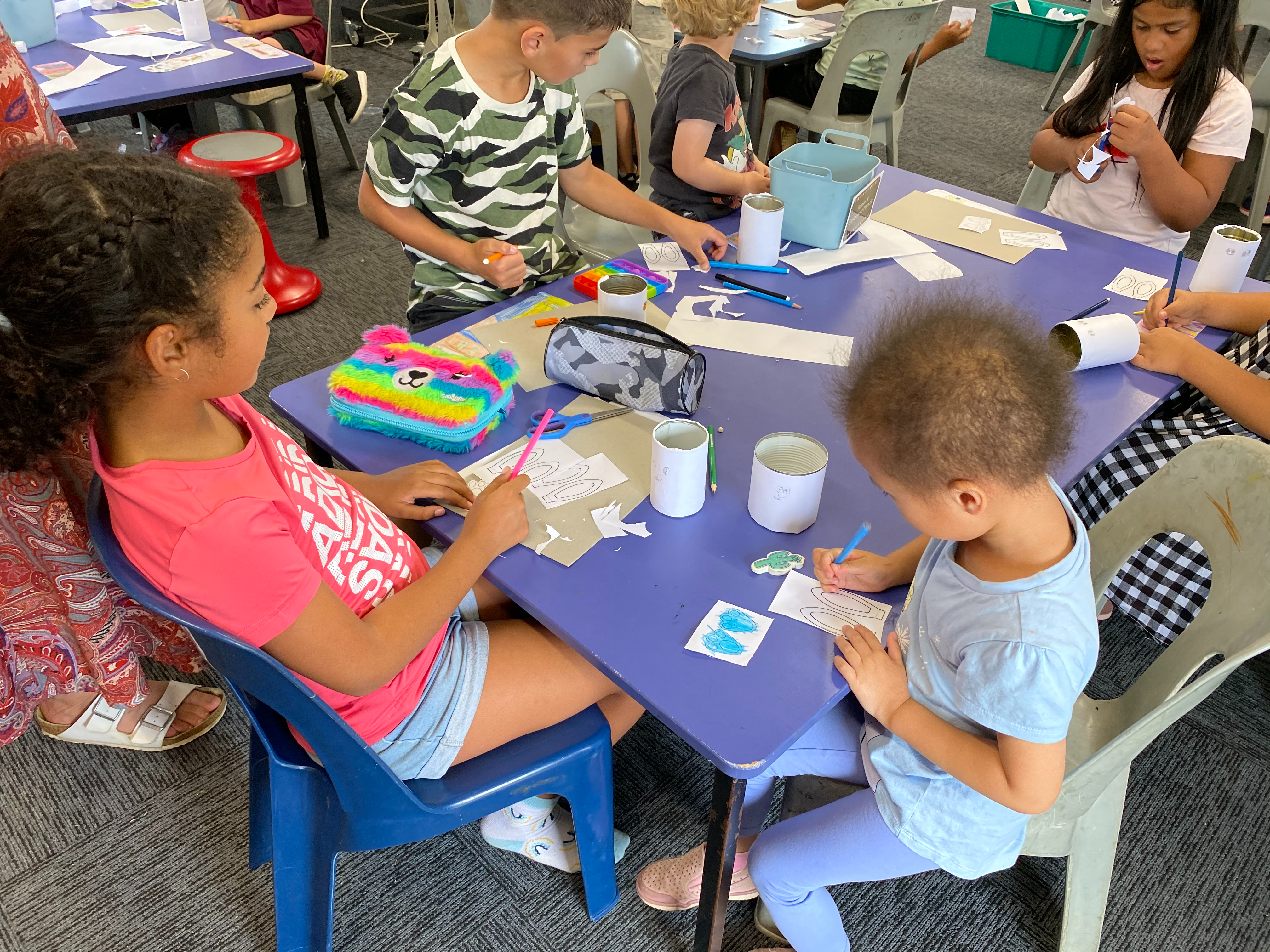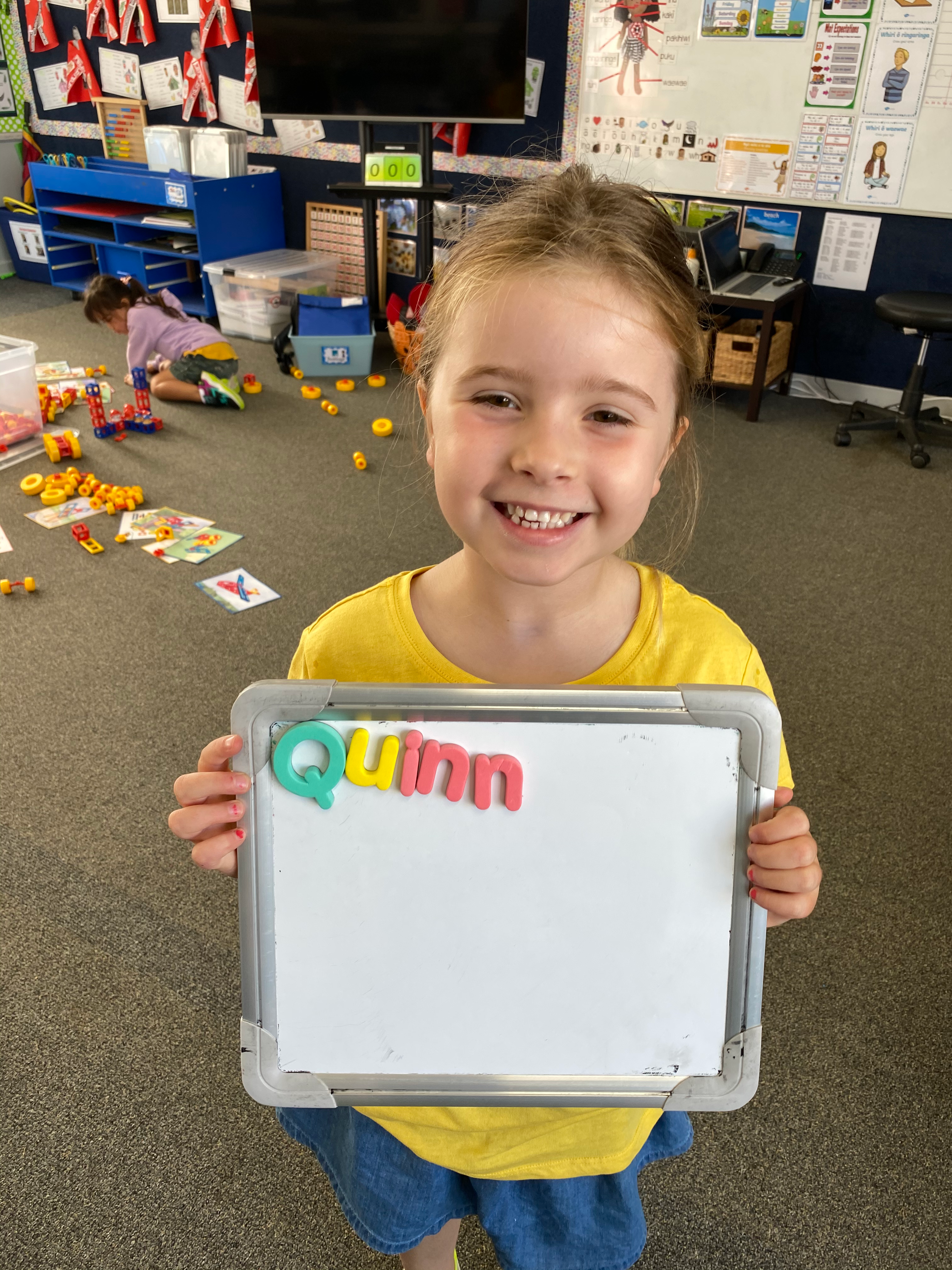 Quinn knows the letters that make up her name. Ka pai Quinn!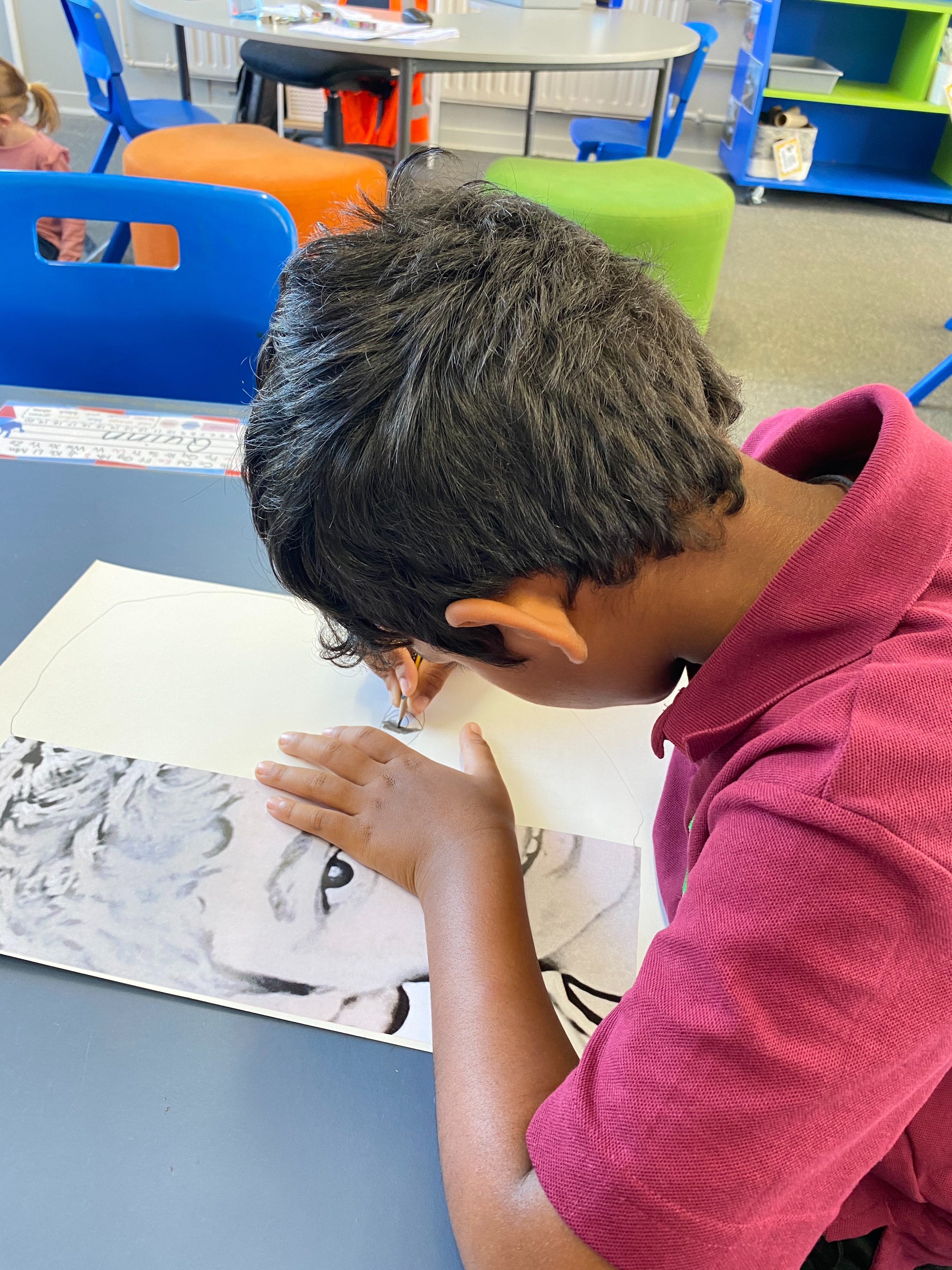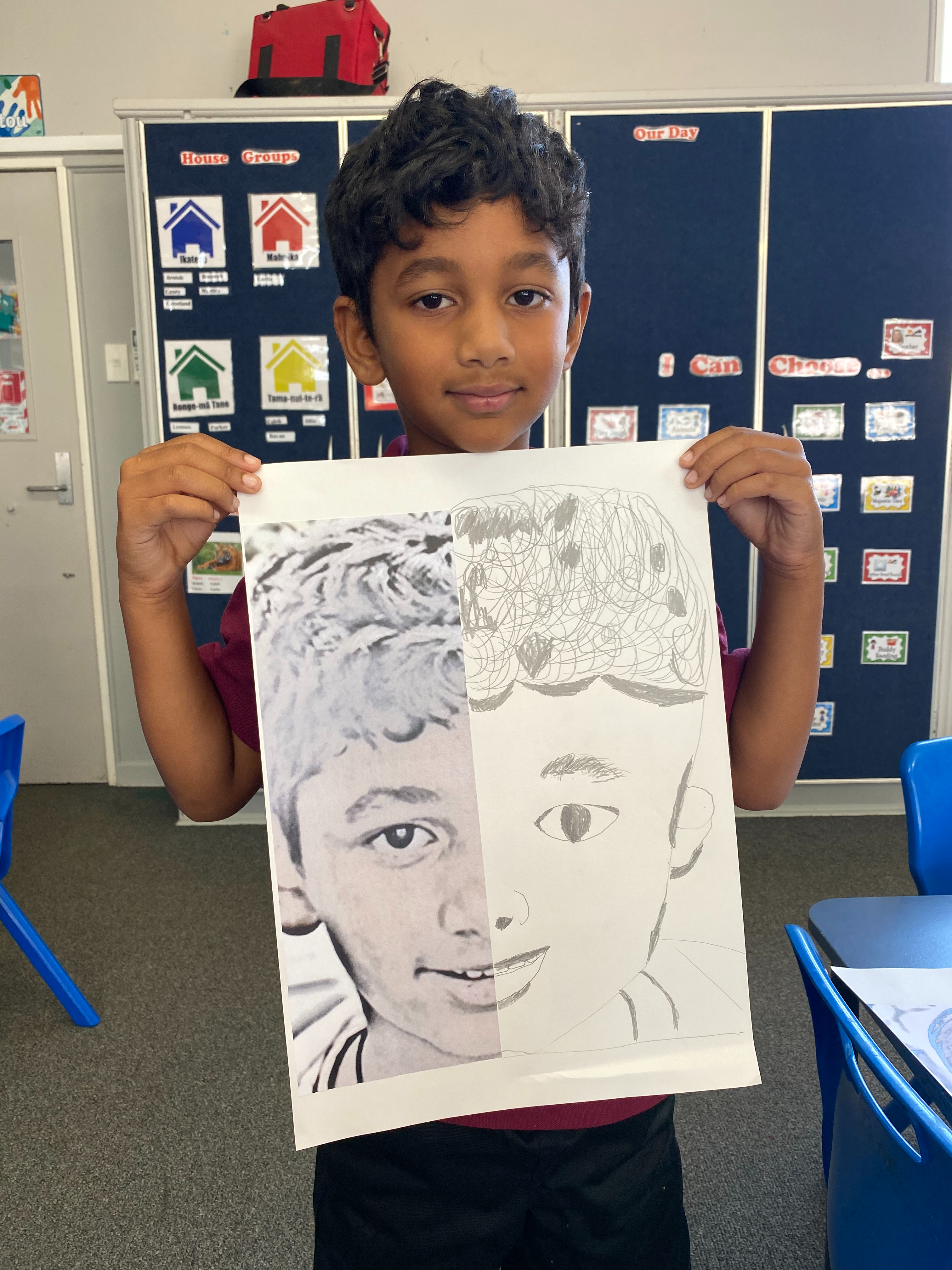 Rayan has finished his self-portrait.
Mantra has worked hard on his self-portrait.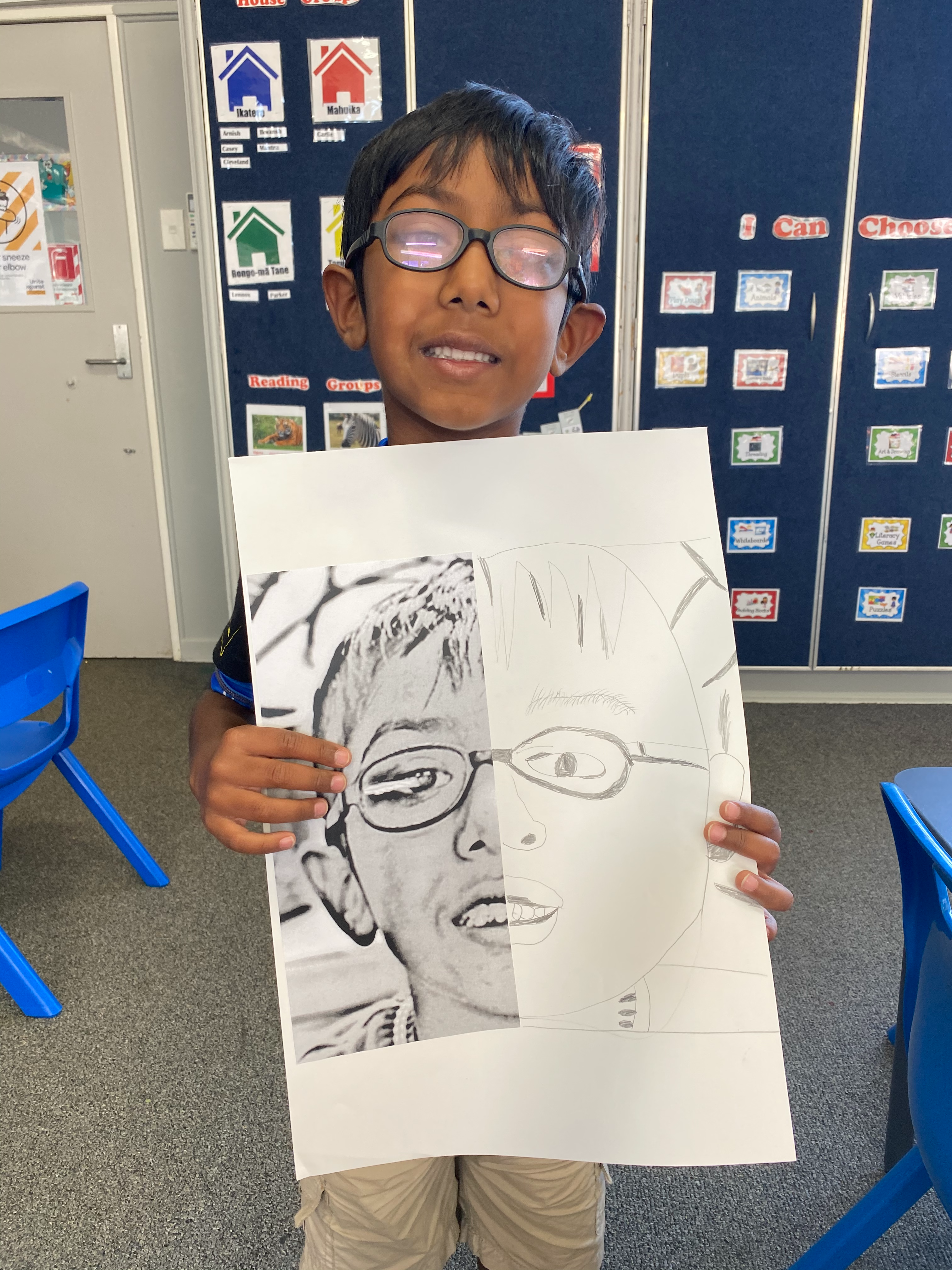 Arnish has finished his self-portrait. Tino pai everyone - our self-portraits are looking amazing!
OUR LATEST LEARNING - WEEK 5, TERM 1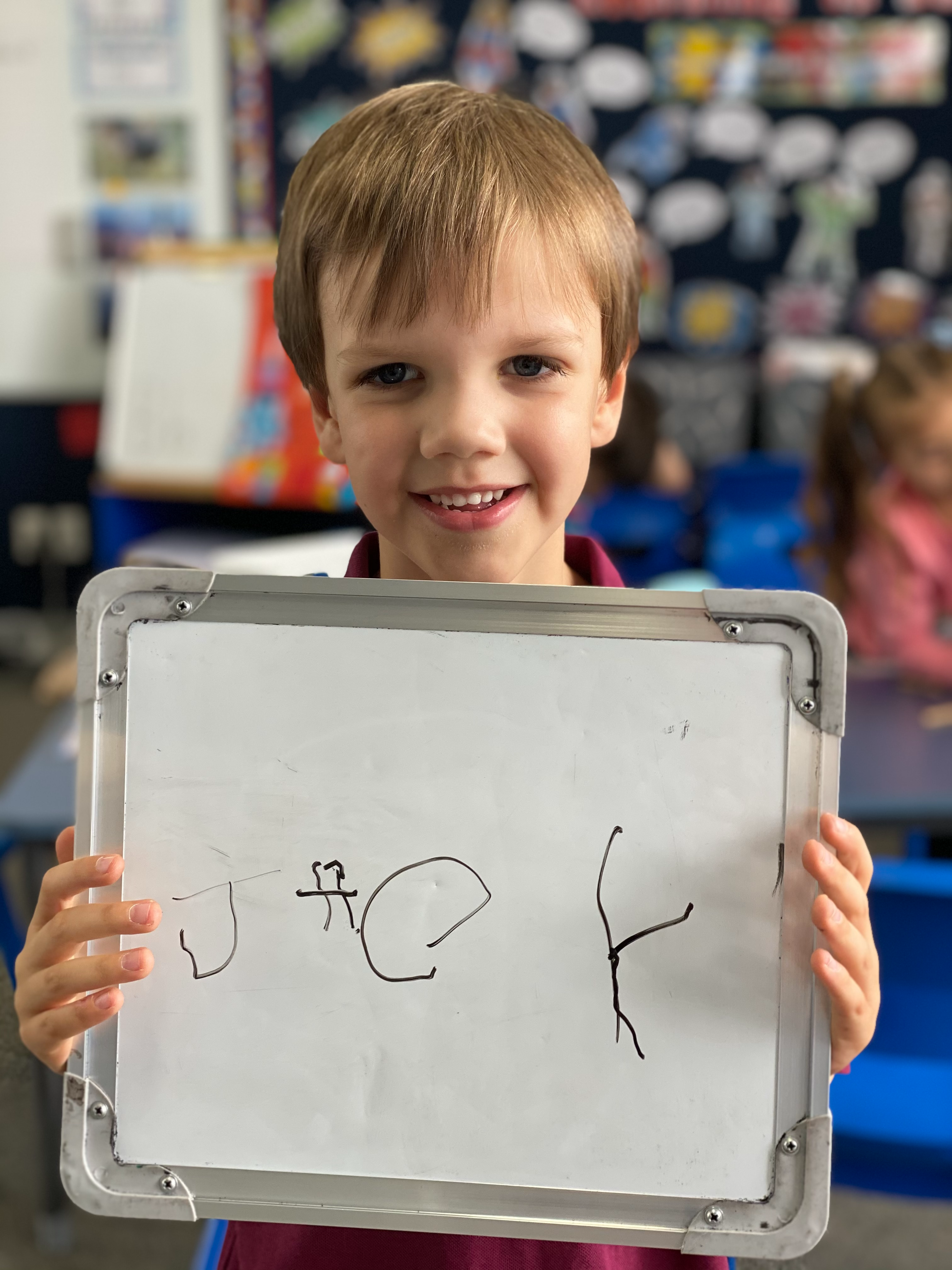 Jack has been practicing writing his name on the whiteboards - well done Jack!
Ollie has created an aeroplane out of Mobilo using the planning card to help him. Ka rawe Ollie!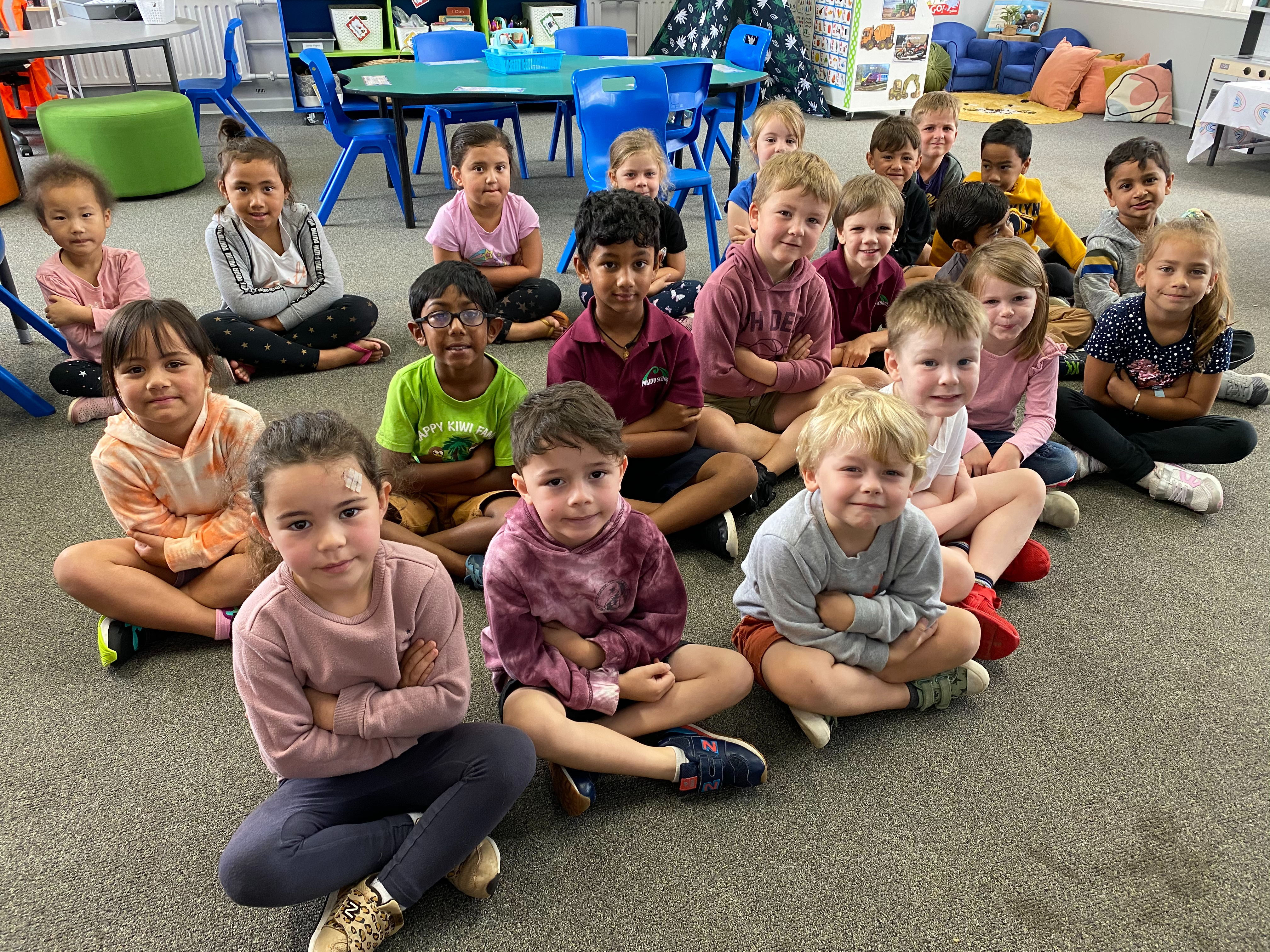 Room 4 and Room 11 are sitting on the mat, about to begin their morning Phonics. Look how beautifully these tamariki are sitting, demonstrating that they are ready to learn!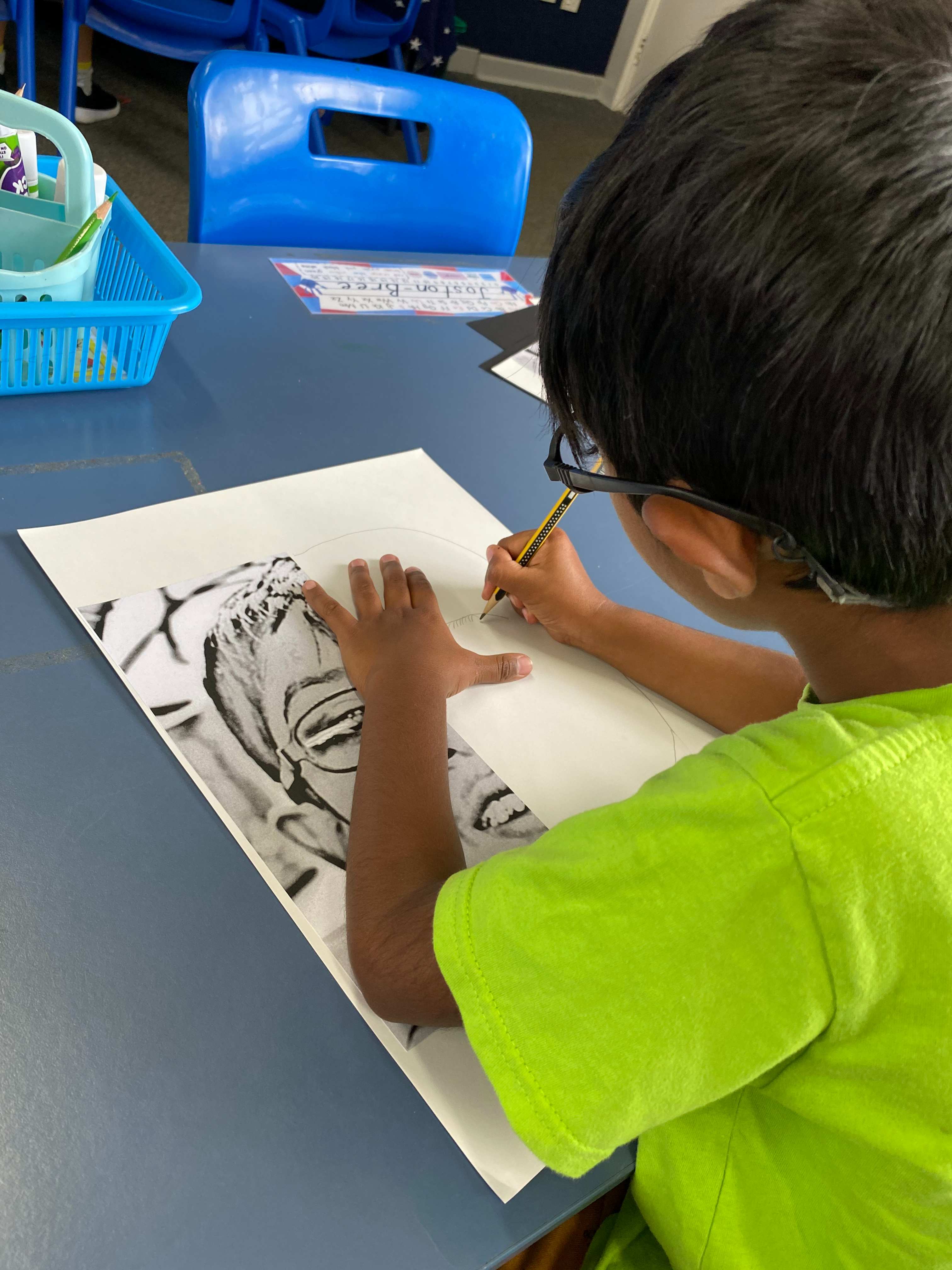 Arnish has begun his self-portrait.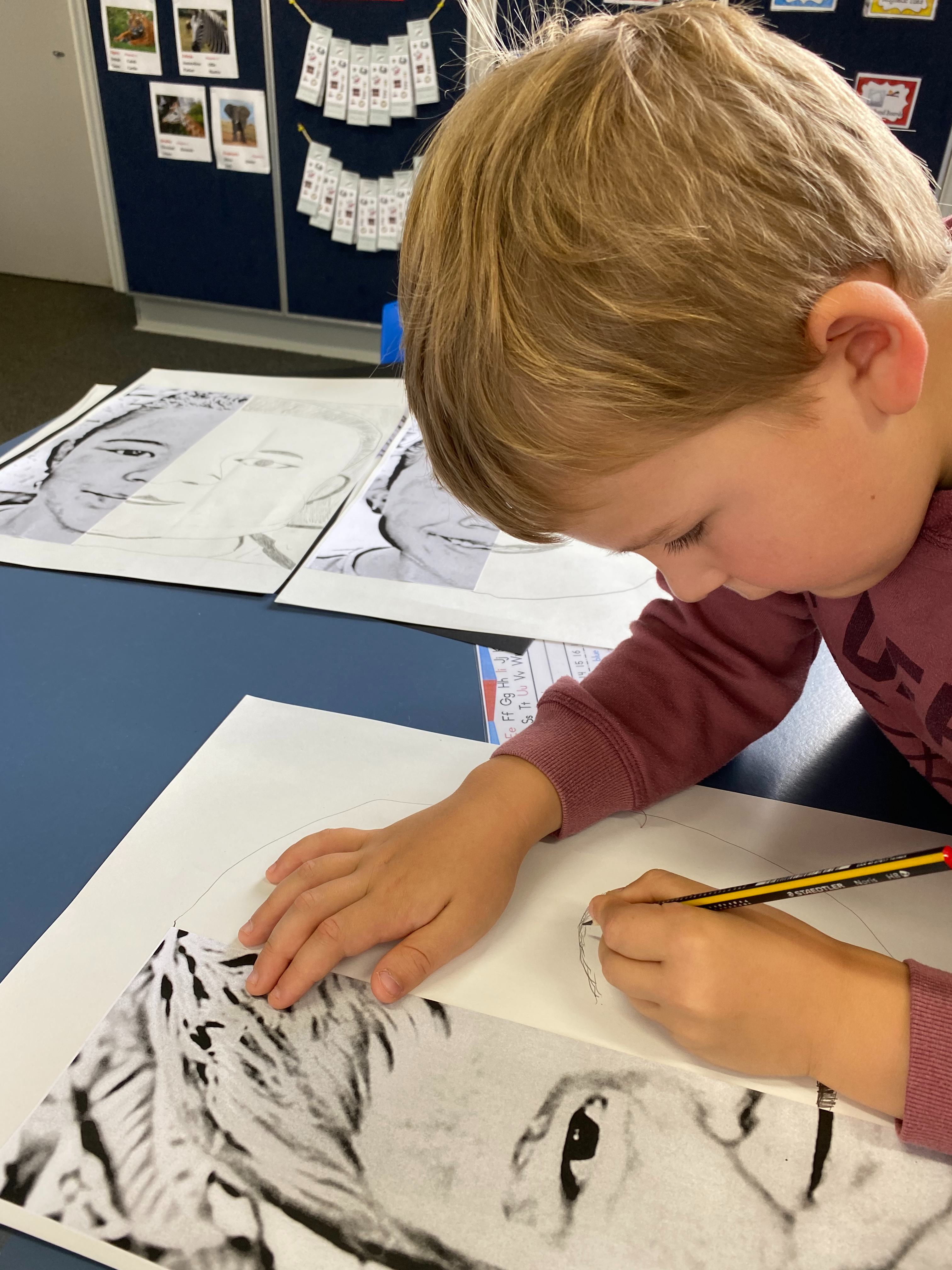 Caleb has worked hard on his self-portrait.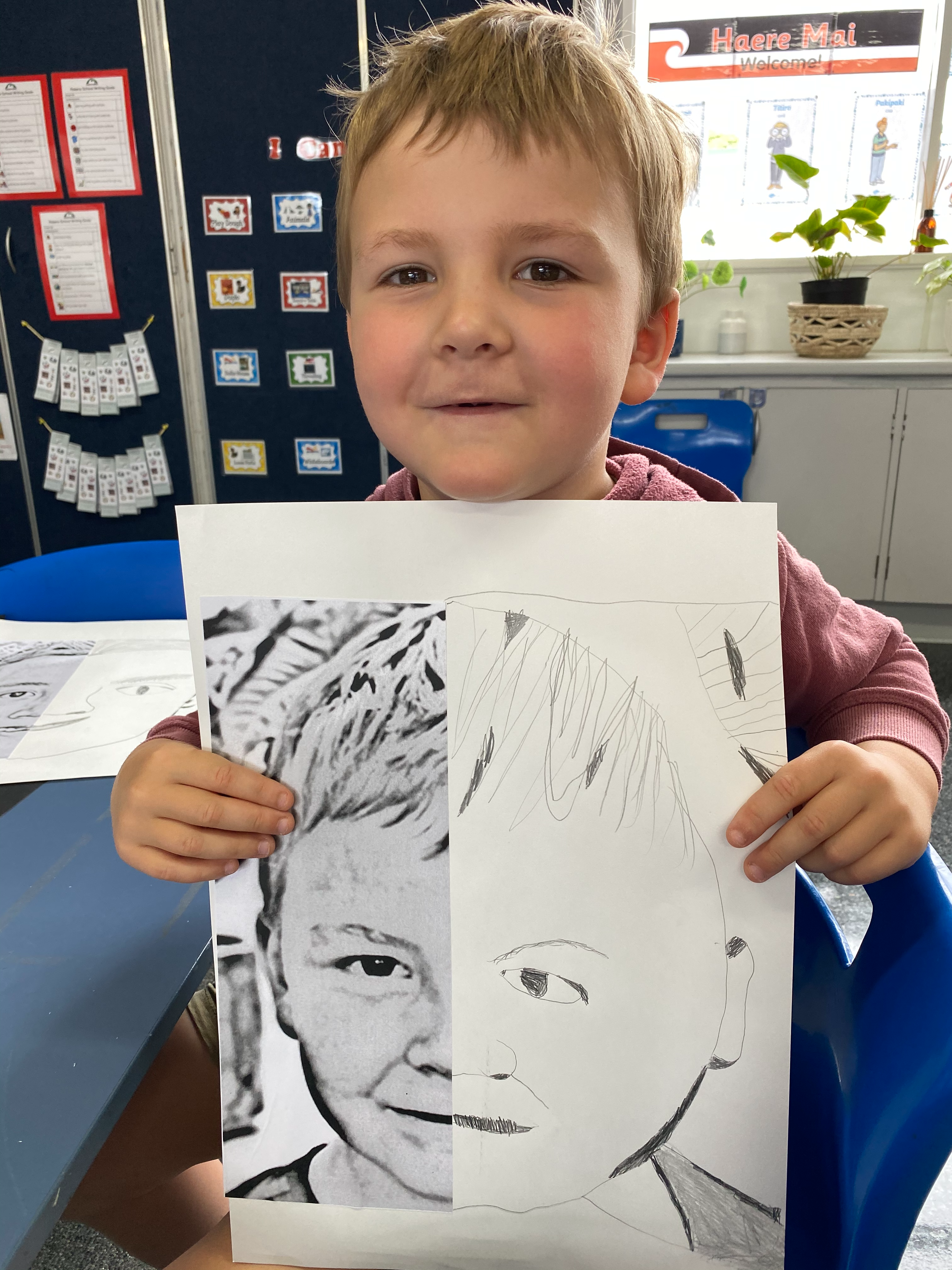 Learning during Lockdown
MARCH 2021
We find ourselves in Lockdown Level 3 again. Please reuse the Phonics workshop below and utilise the Learning from Home slides that we are sending out, should you want to. Please also get in touch with me if you have any questions at all about your child's learning. I'd love to receive a message from you to let me know how you're going, and any photos you might have to share about your Learning from Home activities. We're in this together!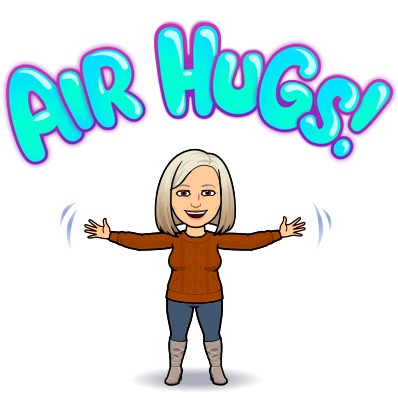 ROOM 4's LEARNING-FROM-HOME UPDATES;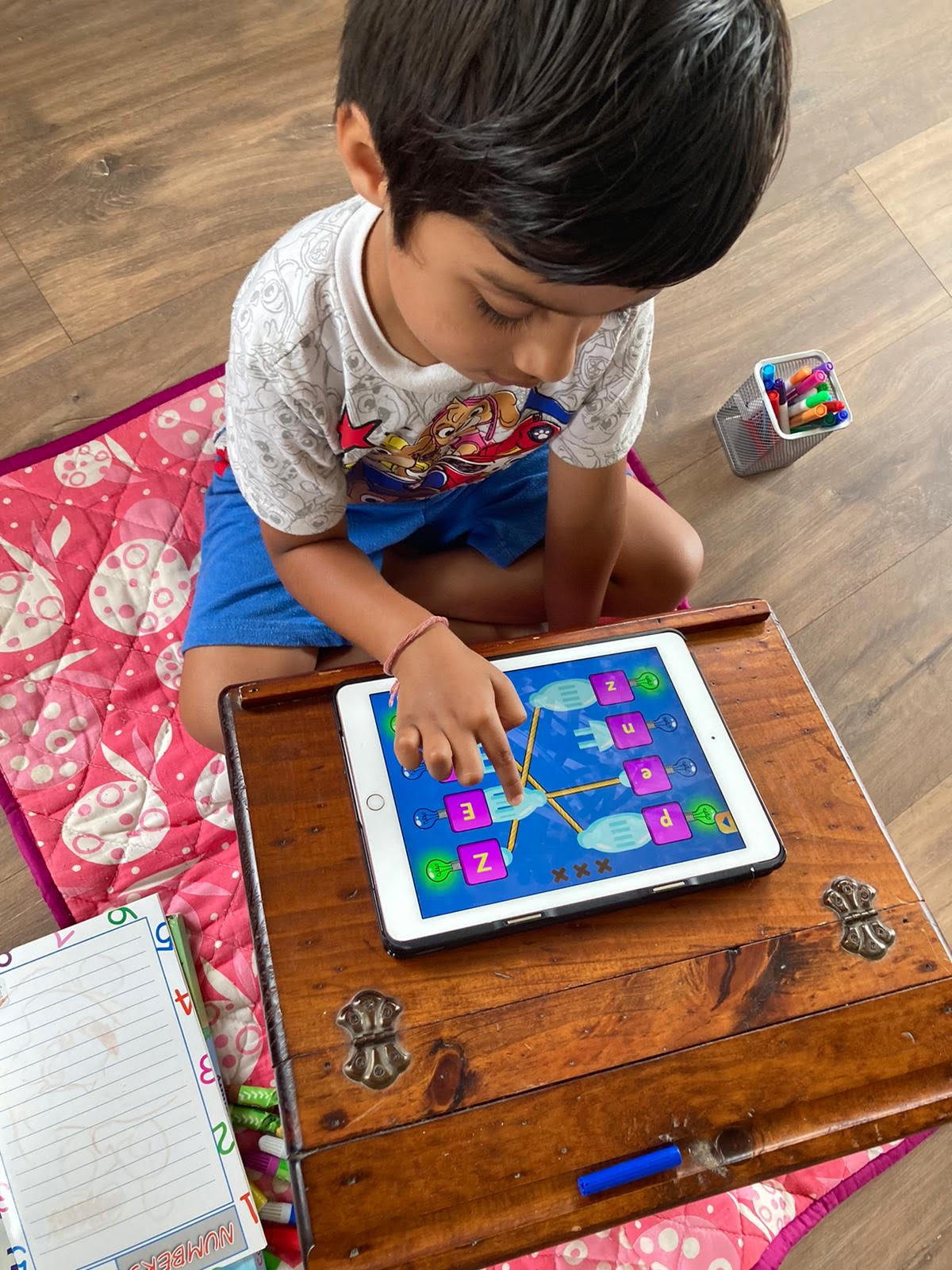 It is wonderful to see Mantra engaged in his learning at home - keep it up Mantra, ka pai! Reading Eggs is a great at-home activity!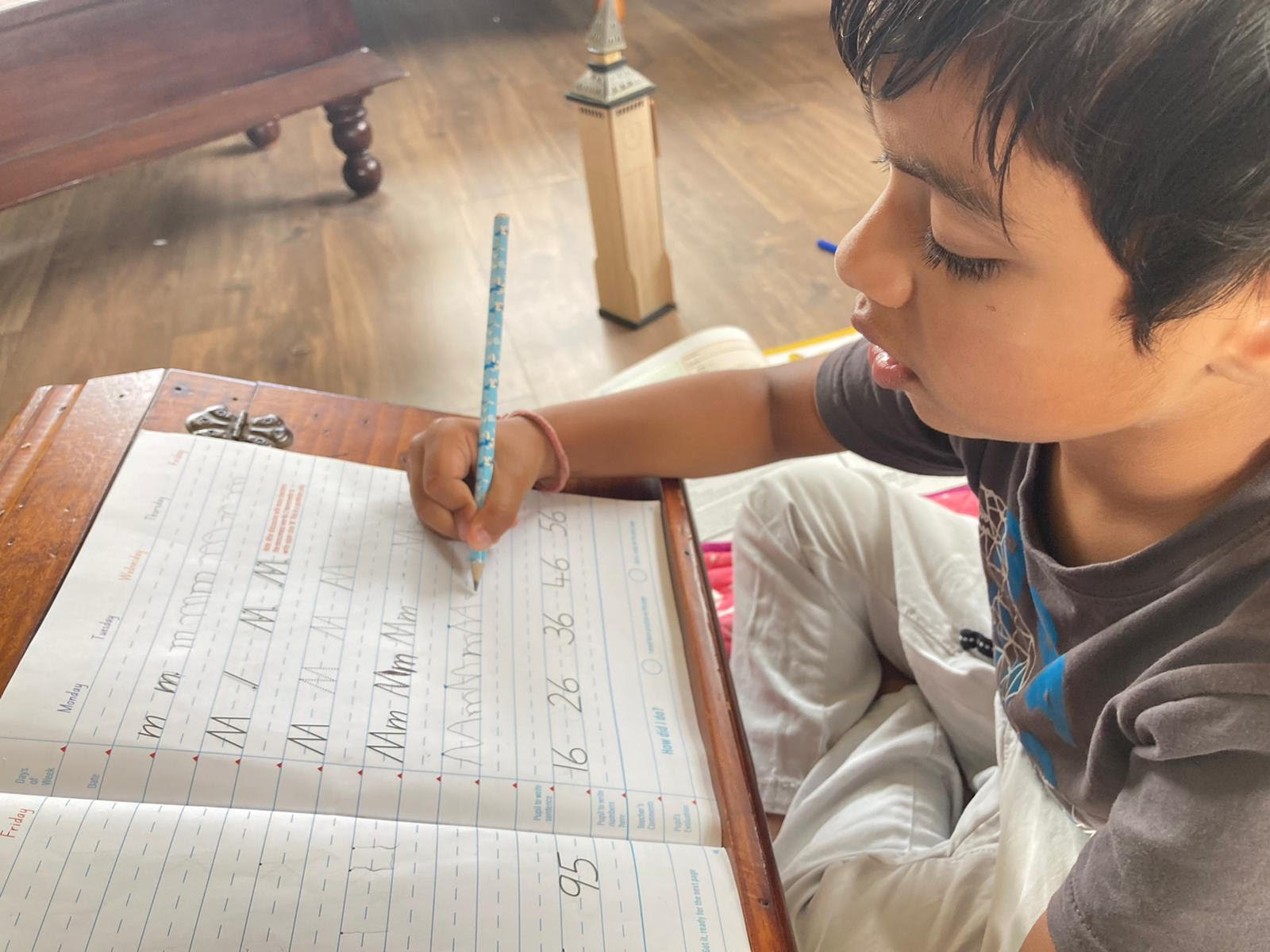 Mantra is practicing his letter writing - great job with letter 'M' Mantra!
FEBRUARY 2021
For the children in Room 4, it is essential that they focus on learning their alphabet letter names and sounds. Below is the workshop that I use with my children in my class. Please take the opportunity to view this workshop with your child as it will support the development of their letter and sound knowledge.

If you have any questions please email me at;
j.methven@pokeno.school.nz

Take a look at what our learners have been up to so far in Room 4!

Last week in room 4 we have begun working on our self-portraits. Using a photo of our faces, it was then cut in half so that we could draw in the other half ourselves. This was a great exercise in symmetry and the children have been learning about shading, pencil strokes and pencil pressure to create dark and light.
So far, Parker and Cleveland have completed theirs - aren't they fantastic? I can't wait to upload the others once we are back at school!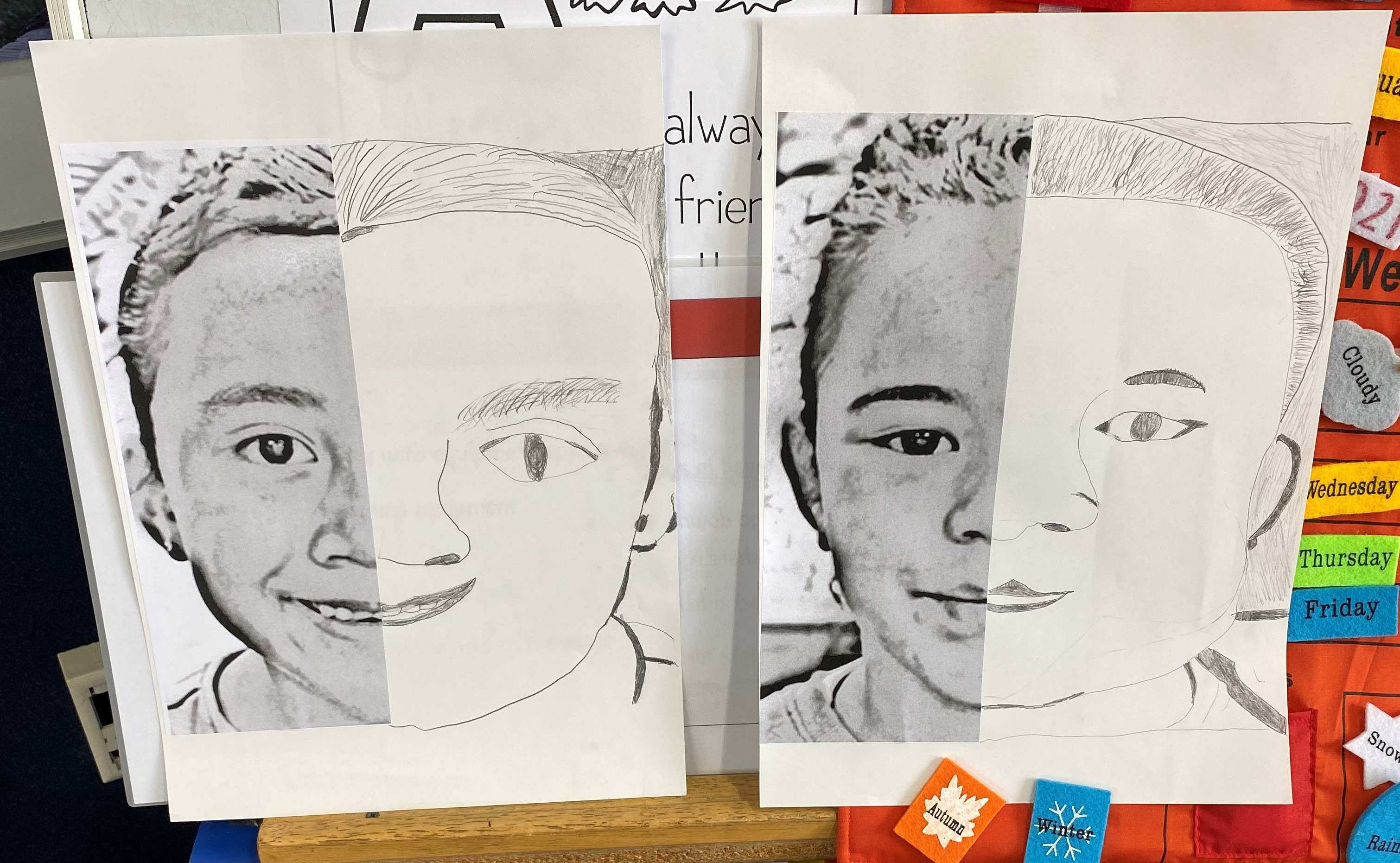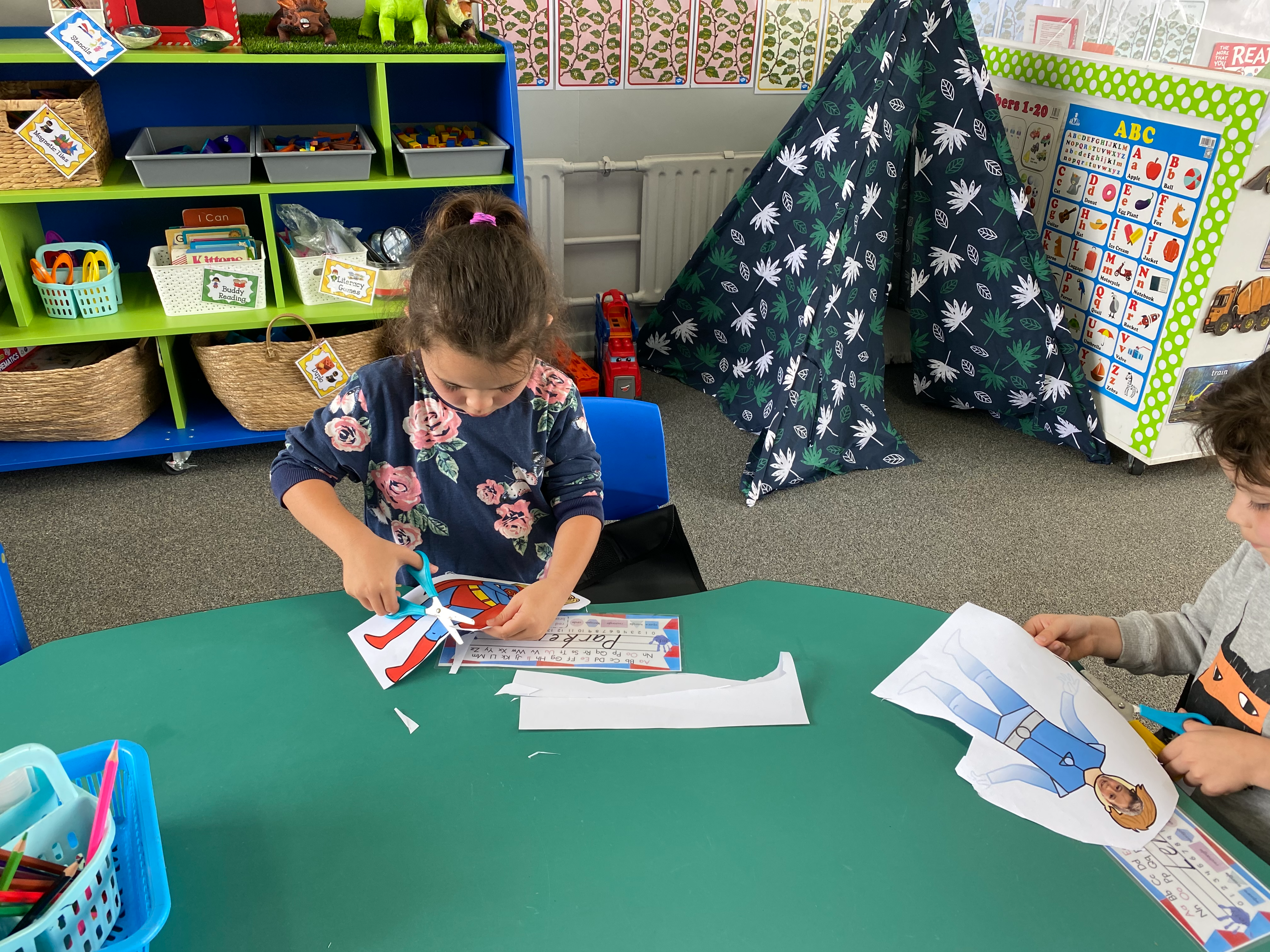 Parker and Lennox are practicing their scissor skills.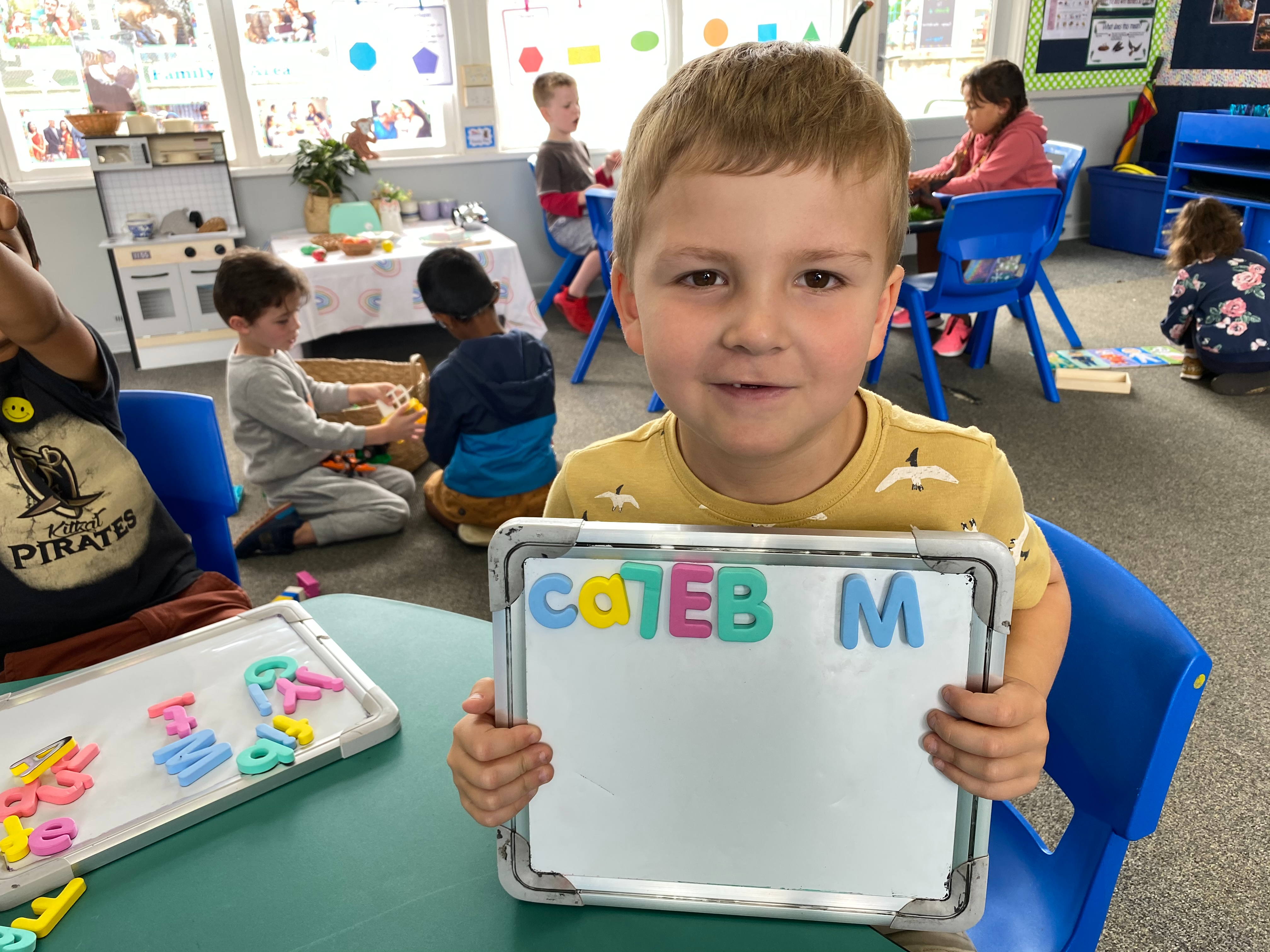 Caleb is working with the magnetic letters - ka pai Caleb!
Arnish knows the letters that make up his name!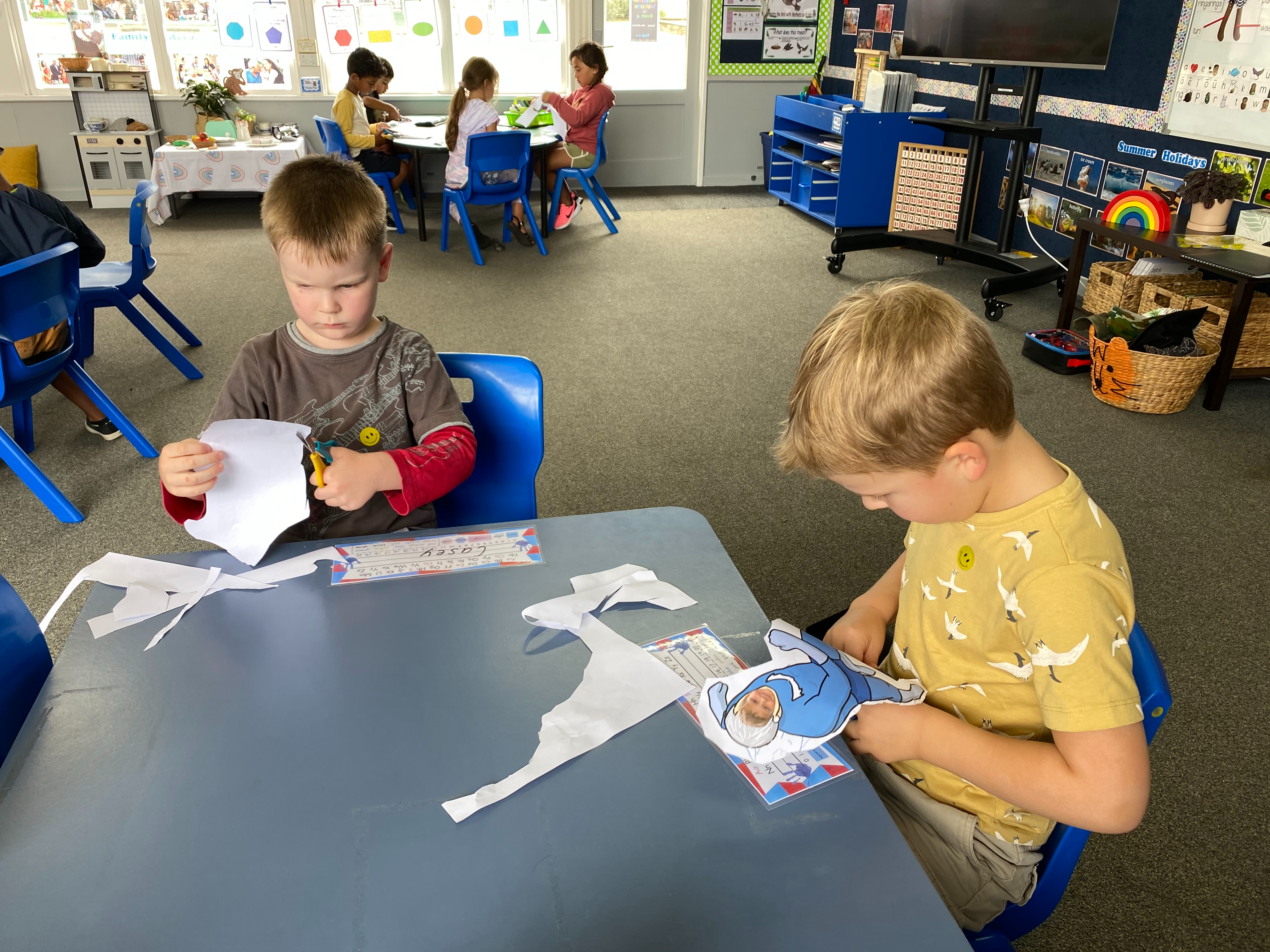 Casey and Caleb are demonstrating super-hero concentration!
Rayan and Carlie are showing such super teamwork and Ako - they are determined to finish the puzzle together.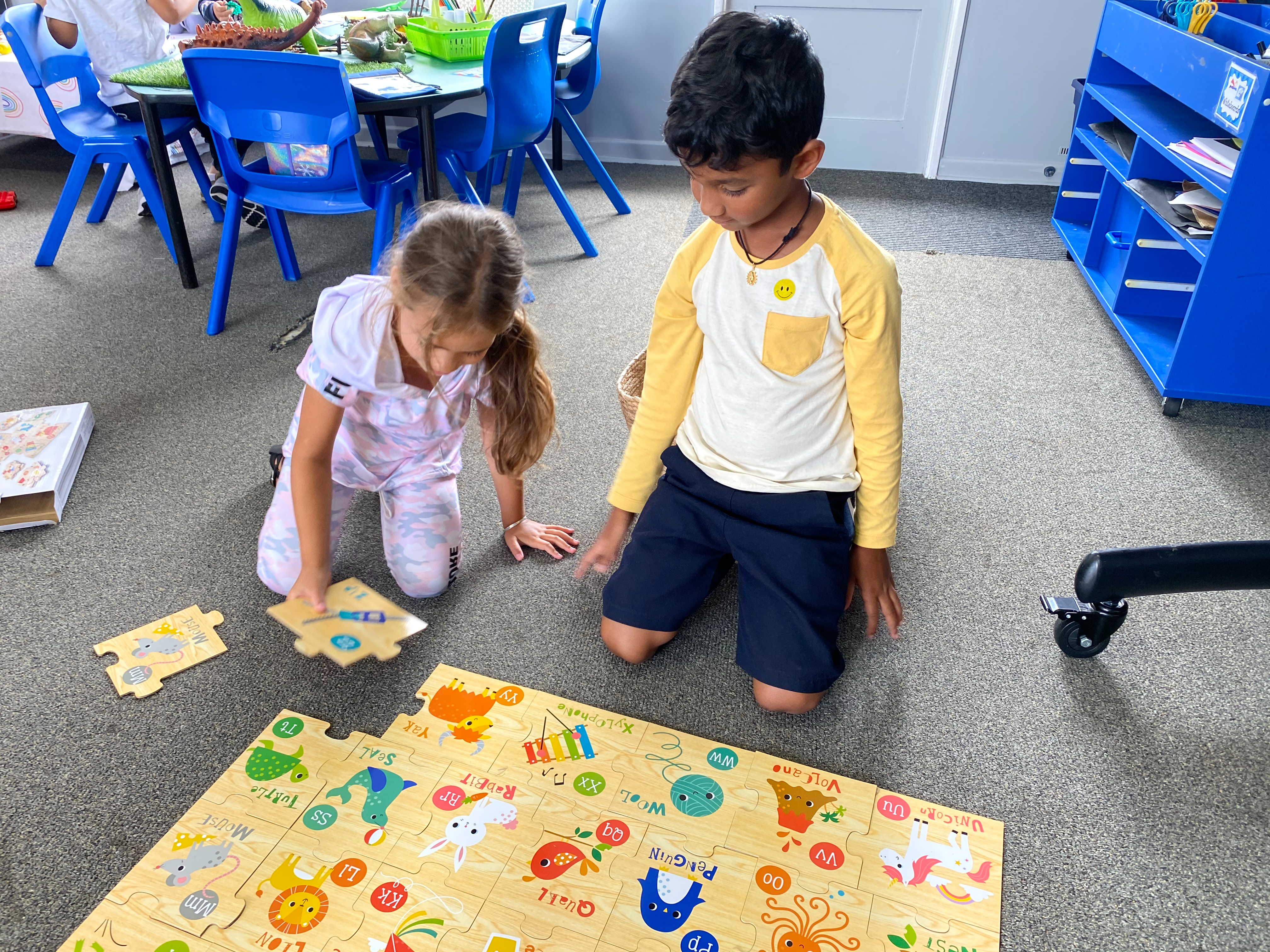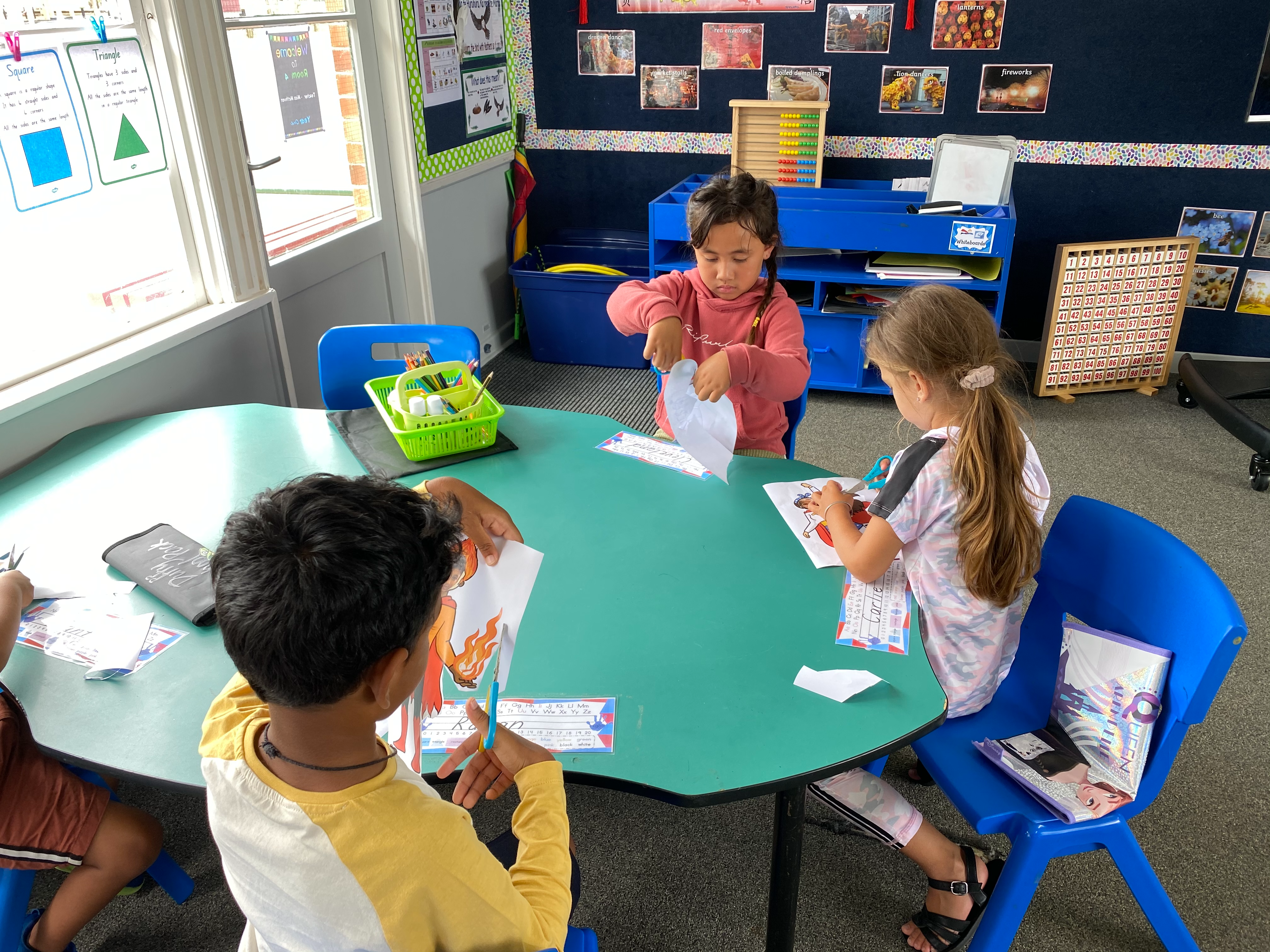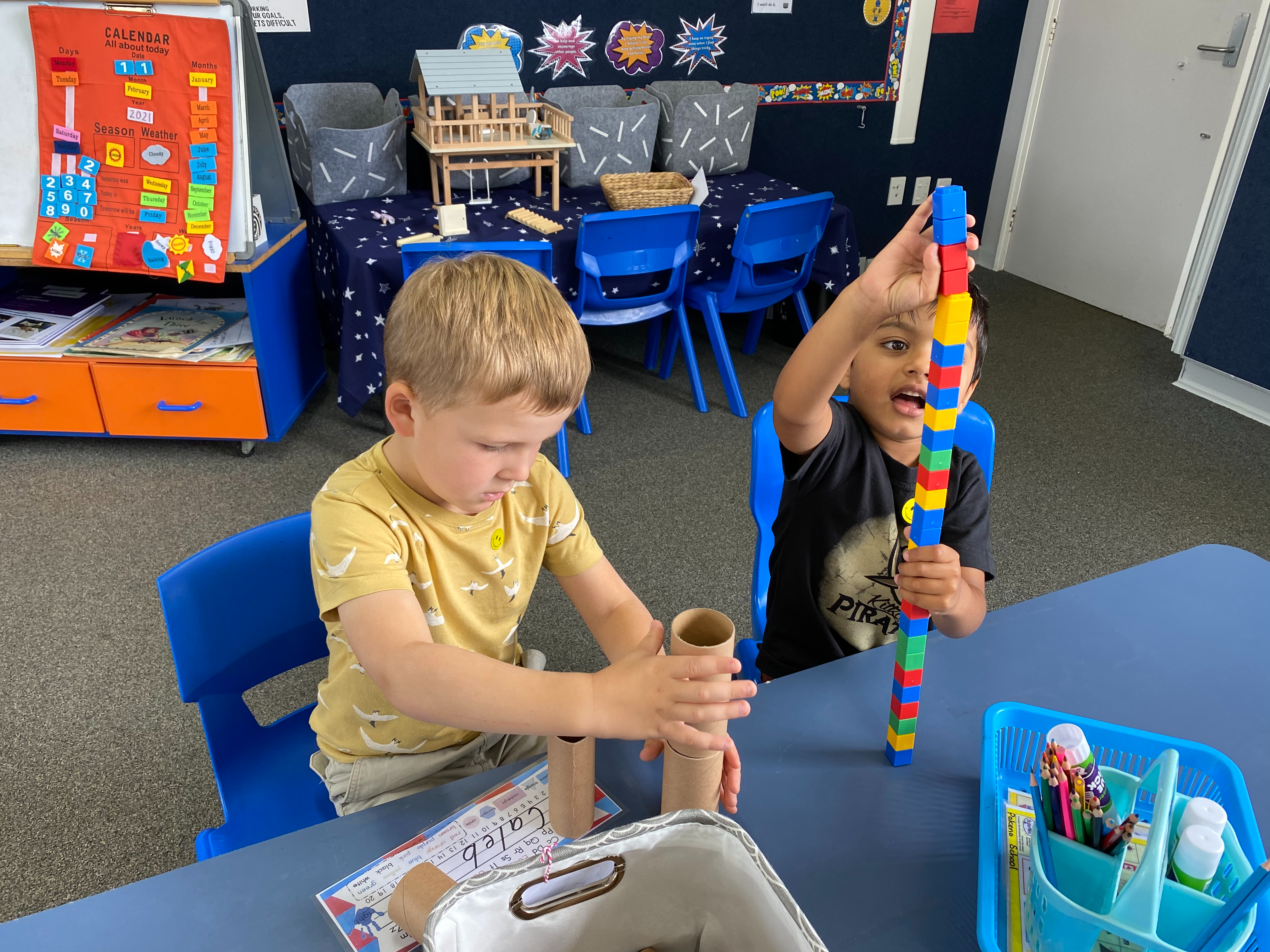 Play and exploration are an important part of learning here in Room 4. Mantra, Caleb and Casey (below) are busy investigating and developing ideas.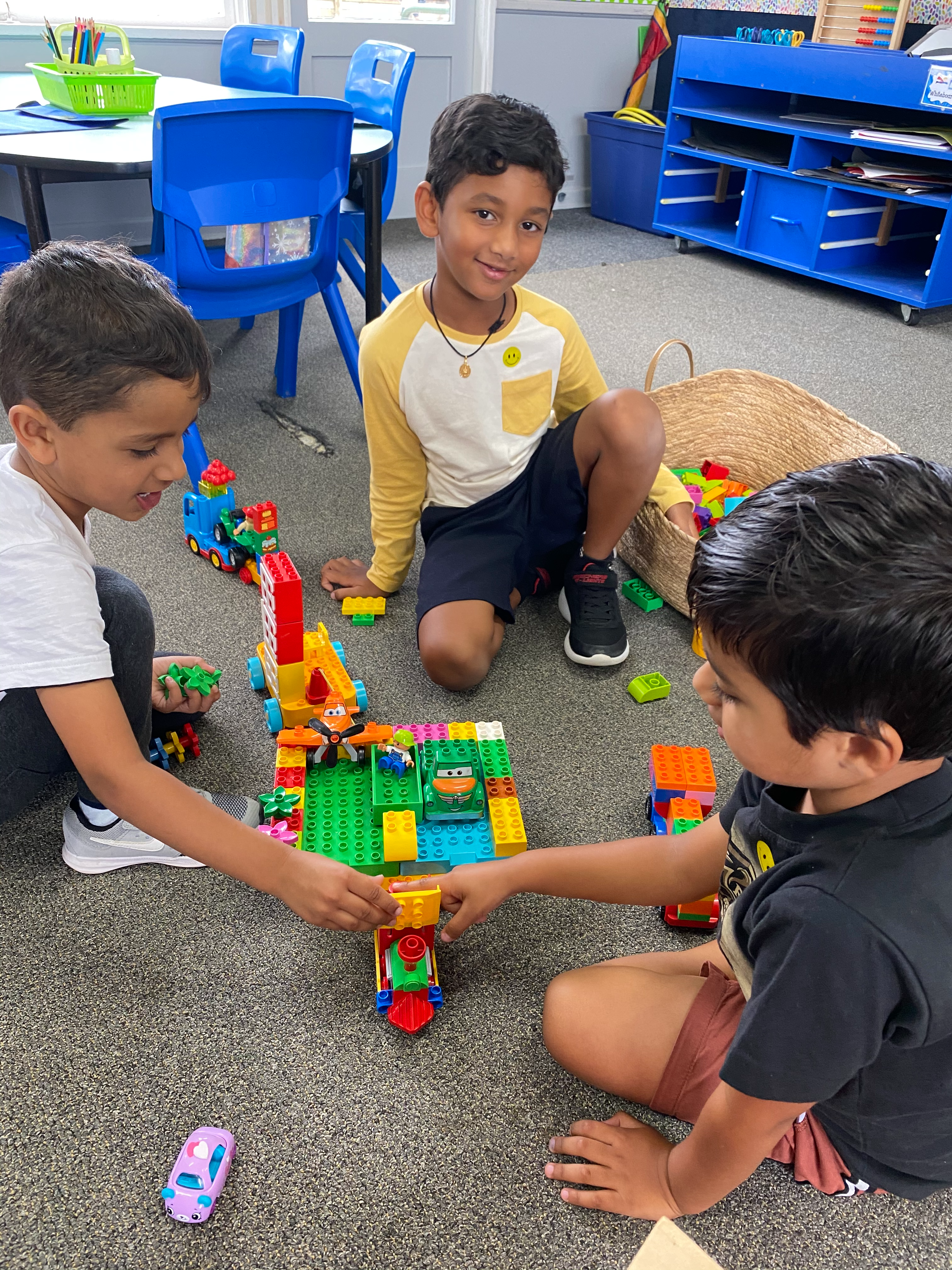 Cooperation is a big part of being a super-learner - just look at Rayan, Mantra and Ikwansh sharing their ideas!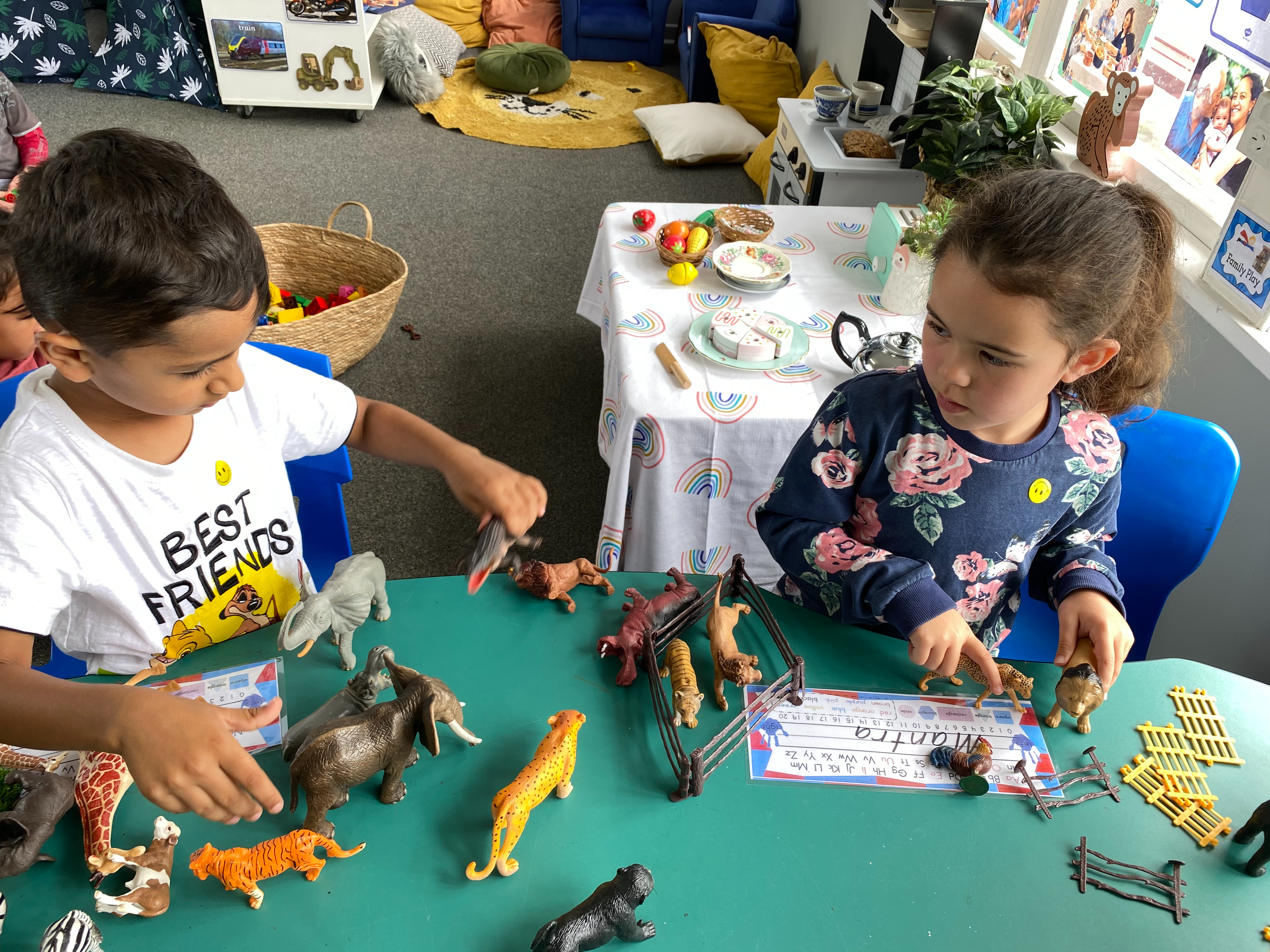 Imaginative play and role play are great ways to make connections with others and build relationships.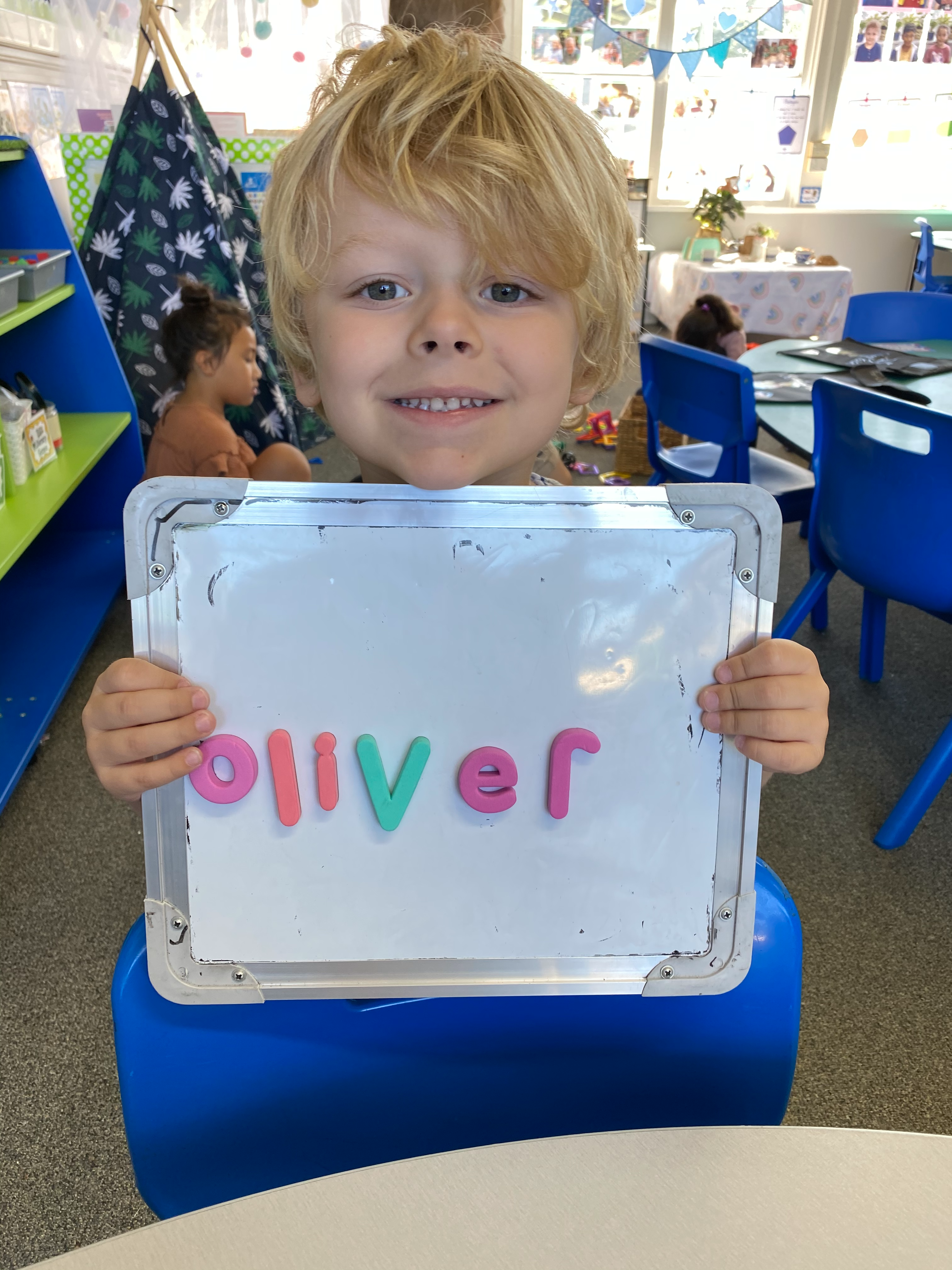 Tino pai Ollie! What a super learner you are!
Ollie and Lennox are enjoying a bit of quiet in our 'Book Nook' and exploring all the wonderful books we have available. I wonder if they have found a favourite yet?
Cleveland is exploring letters and the idea of being a 'writer'. She is also honing her pencil grip technique. Well done Cleveland!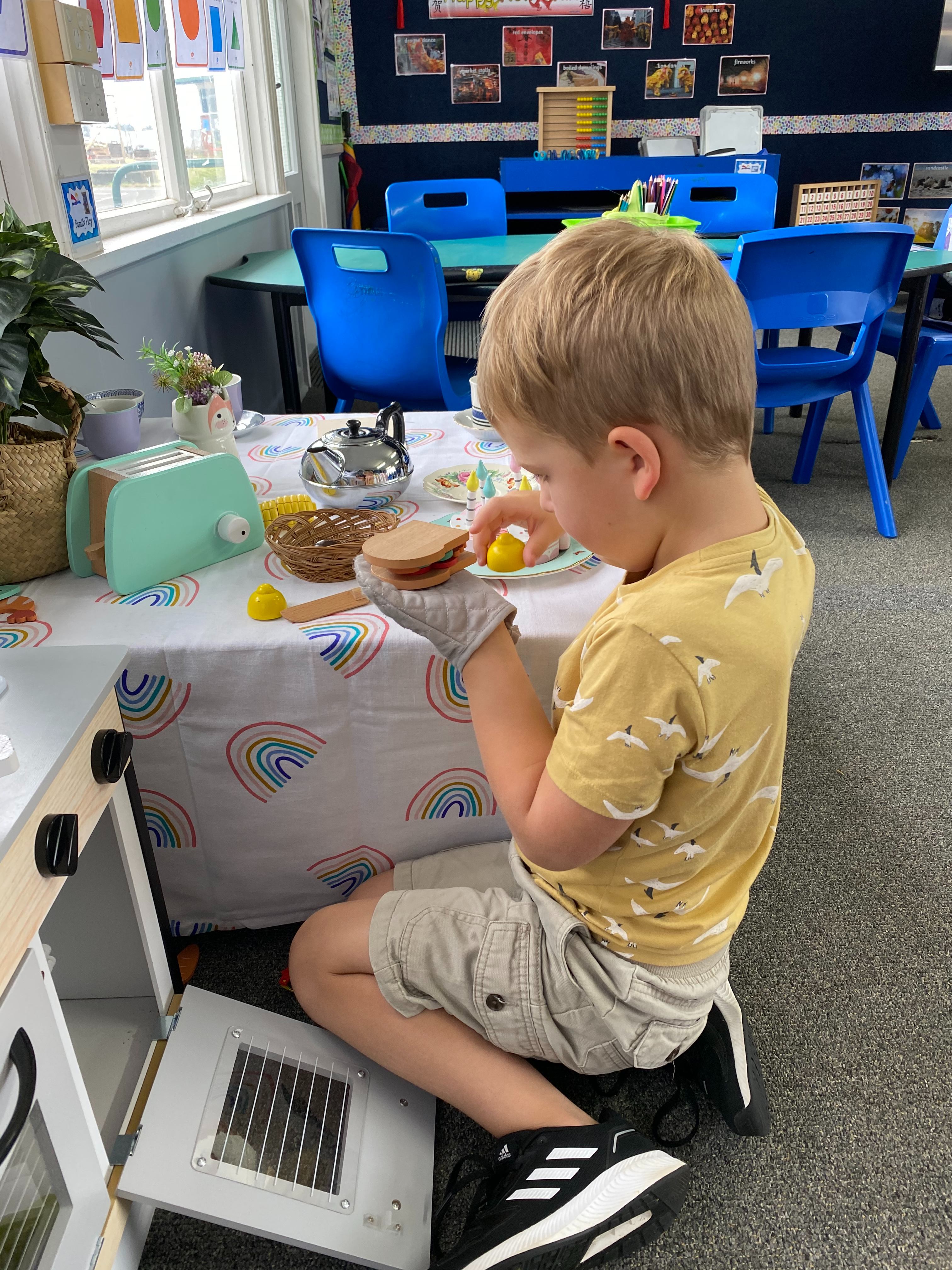 Family and dramatic role play is beneficial for learning problem-solving, learning to communicate and helping to express feelings.
After all that busy learning, it's time to replenish and re-energise with some healthy kai and enjoy the company of our friends.
Check back soon to see what other amazing learning we get up to!