welcome to room 2!
Kia Ora Room 2,
We are entering into yet another lockdown period and at this time, it is so important that we take care of ourselves and our whanau.
The opportunity to learn online is new and exciting and I am grateful that I am able to support learning remotely, and provide learning opportunities for our RM 2 tamariki.
Please feel free to email me if you need support or if you would like to share your child's learning with me.
Take care,
Arohanui,
Rochelle Faleafaga (Miss Fale)
Letter of the week .... I
I is for ICECREAM!!! Room 2 tamariki what is your favourite ICECREAM flavor?
Archer
"My favourite flavor is Berry Sorbet".
Jaxon
"Chocolate is my favourite flavor".
Mikhail
"I love Mango and Blueberry Icecream".
Noah
"I love Ice-cream and Orange Choc chip".
Tyra
"I love Goody Goody Gumdrops, and I drew my Ice-cream all by myself".
Miss Fale
"My favourite flavor is Orange Choc Chip".
at home with jaxon lamont..
In the science lab, learning how crystals are formed.....
...And making his own at home!
Your expression says it all Jaxon, look at the end product and the unique color of your crystal.
Te Wiki o te reo Maori.
Jaxon we talk a lot about Rainbows or 'Aniwaniwa' in Room 2. This week was Te wiki o te reo Maori or Maori language week in Aotearoa. You have identified all the colours that make up the beautiful Aniwaniwa, and it looks so colourful. Ka pai.
Writing
"Today I am teaching my favourite teddy, Dizzy how to write". Dizzy is so lucky to have a teacher like you, Jaxon!
Story writing
What an awesome story Jaxon, I like the car you have drawn and how neatly you have formed your letters on the line. Ka pai, keep up the great work.
Well done to all those children who participated in our 'Read to your pet challenge', took photos and sent them to us. Let's have a look at who read to their pet:
Archer is reading a Maisy book to his soft toys.
Asees is reading to her pet Dog.
A very excited Haydn is reading to her Dog, Wynn.
Jaxon's pet Bird Ziggy is loving story time.
Olivia is reading to one of her special dolls.
Lukas is reading to his pet Cat.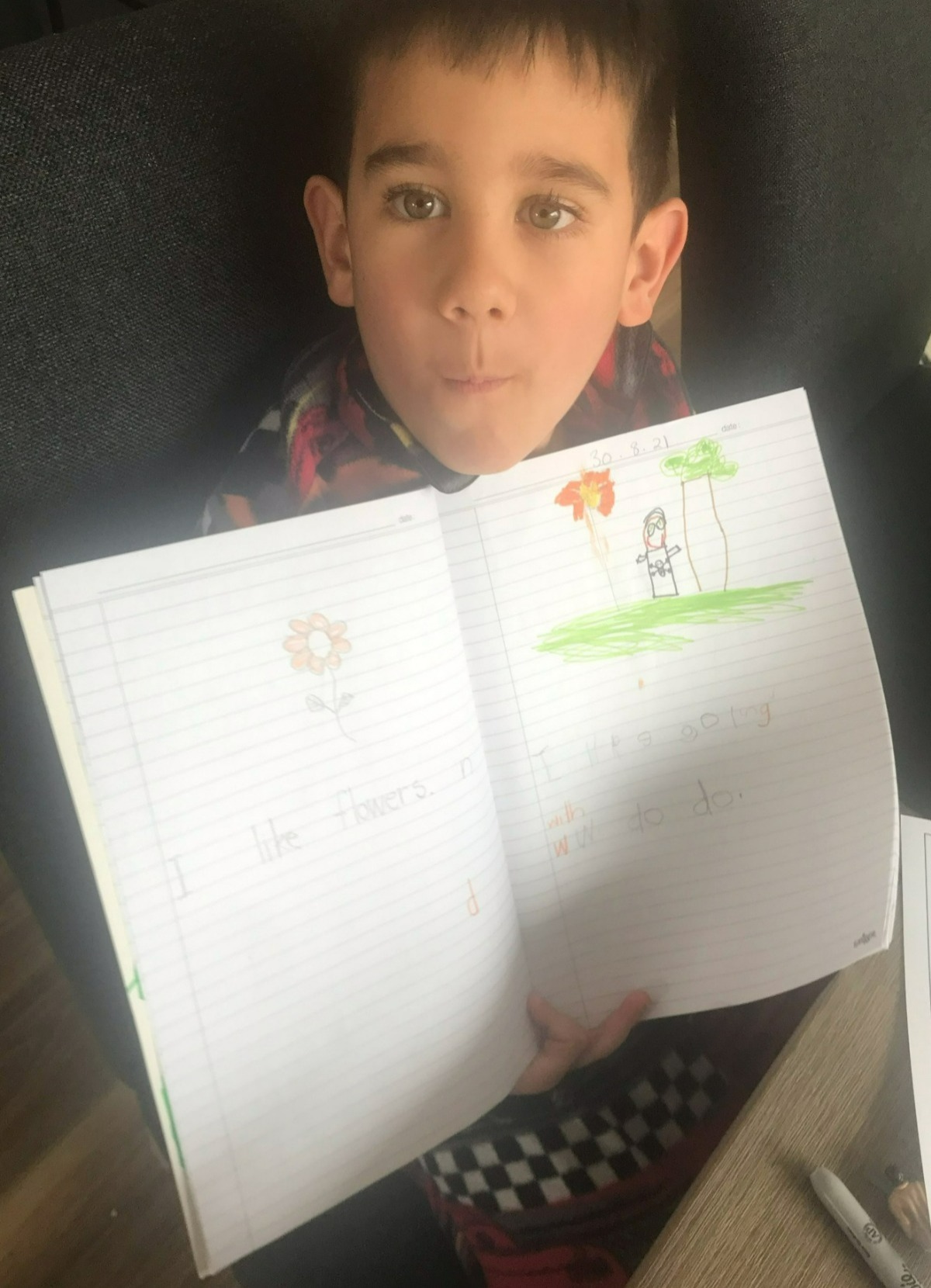 Teimana you have been working so hard on your writing skills, firstly creating a colourful and detailed picture to start off your story. Tino pai!
I am so proud of you Teimana, I know how much you like playing in the playgound. The formation of your letters are looking Ka Rawe (awesome).
Keep up the great work, Miss fale :)
Mikhail's Learning from Home
Mikhail is practising forming the letter d. Well done!
Mikhail is working so hard with his handwriting.
What has Archer been up to...!!
Kia ora Archer, Miss Fale is so proud of you. You have only just started Pokeno school and your enthusiasm for learning is evident within these pictures, and in your cheeky smile. I like how you have coloured your letter D in with rainbow colours and used playdough to create the letter D. Teno pai!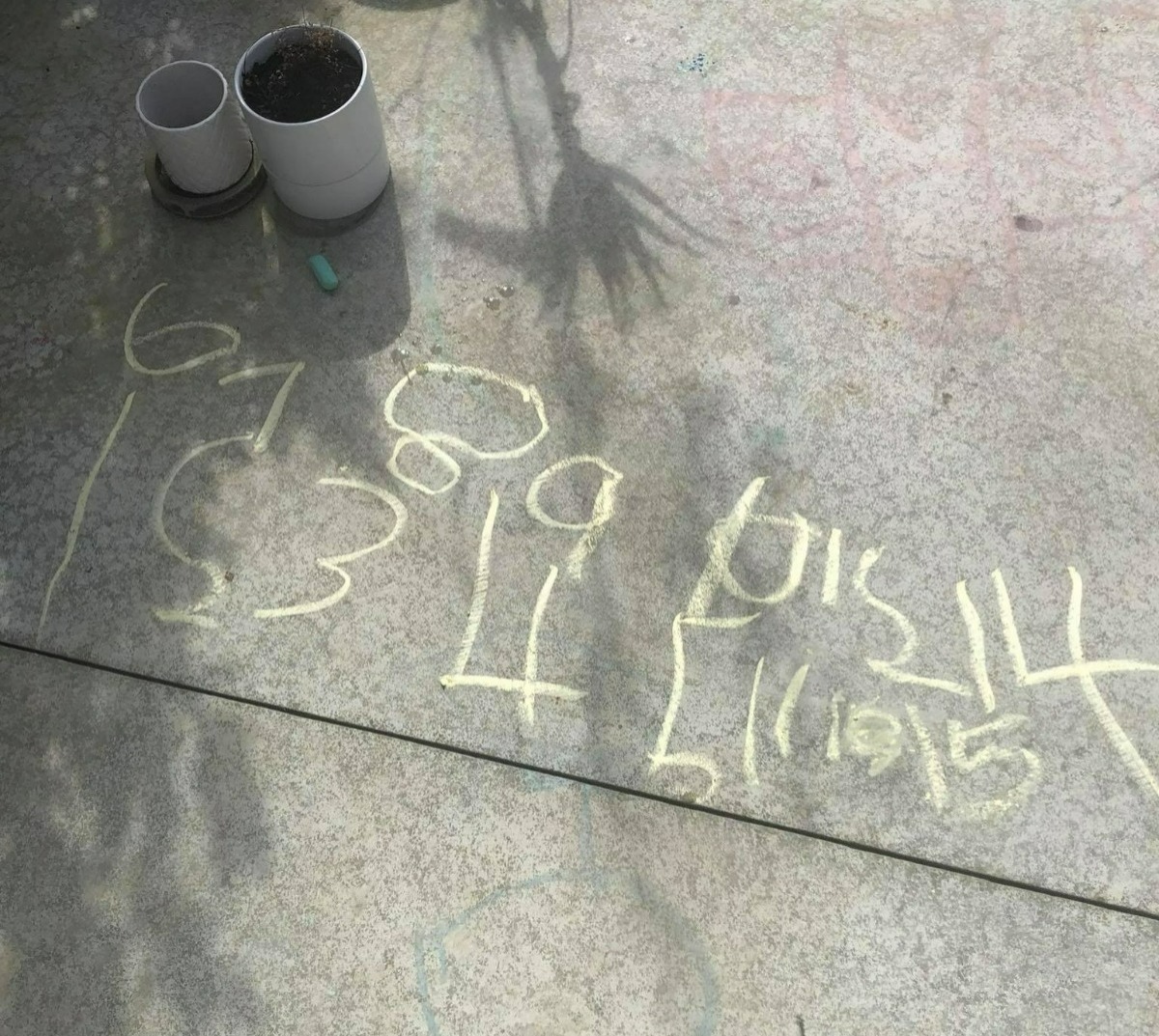 Archer you have really enjoyed exploring Reading Eggs over lock down, and is that chalk numbers on the concrete? Wow awesome work Archer, you are supporting your fine motor skills while you hold the chalk and practicing your number skills. Keep up the great work! Nga Mihi, Miss Fale.
Learning from home with Haydn!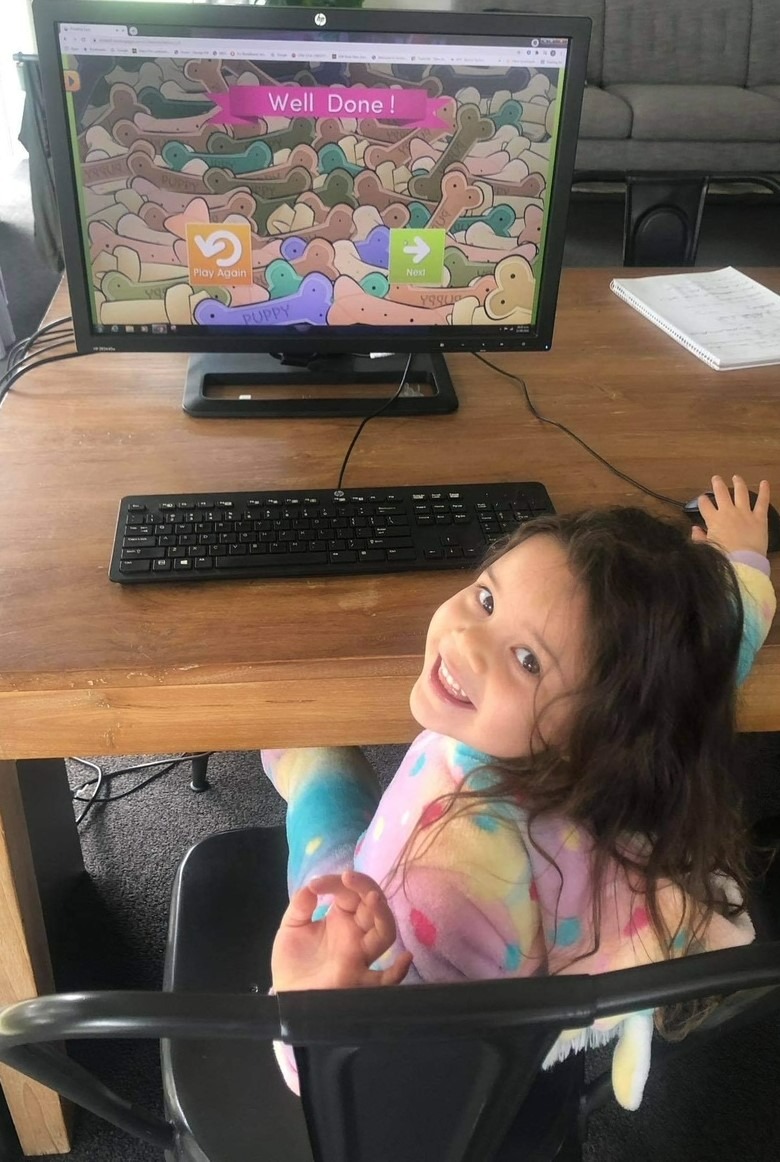 Kia ora Miss Haydn, we finally have our logins for Reading Eggs and Mathseeds. Woohoo! You have loved exploring the games and activities within these programmes.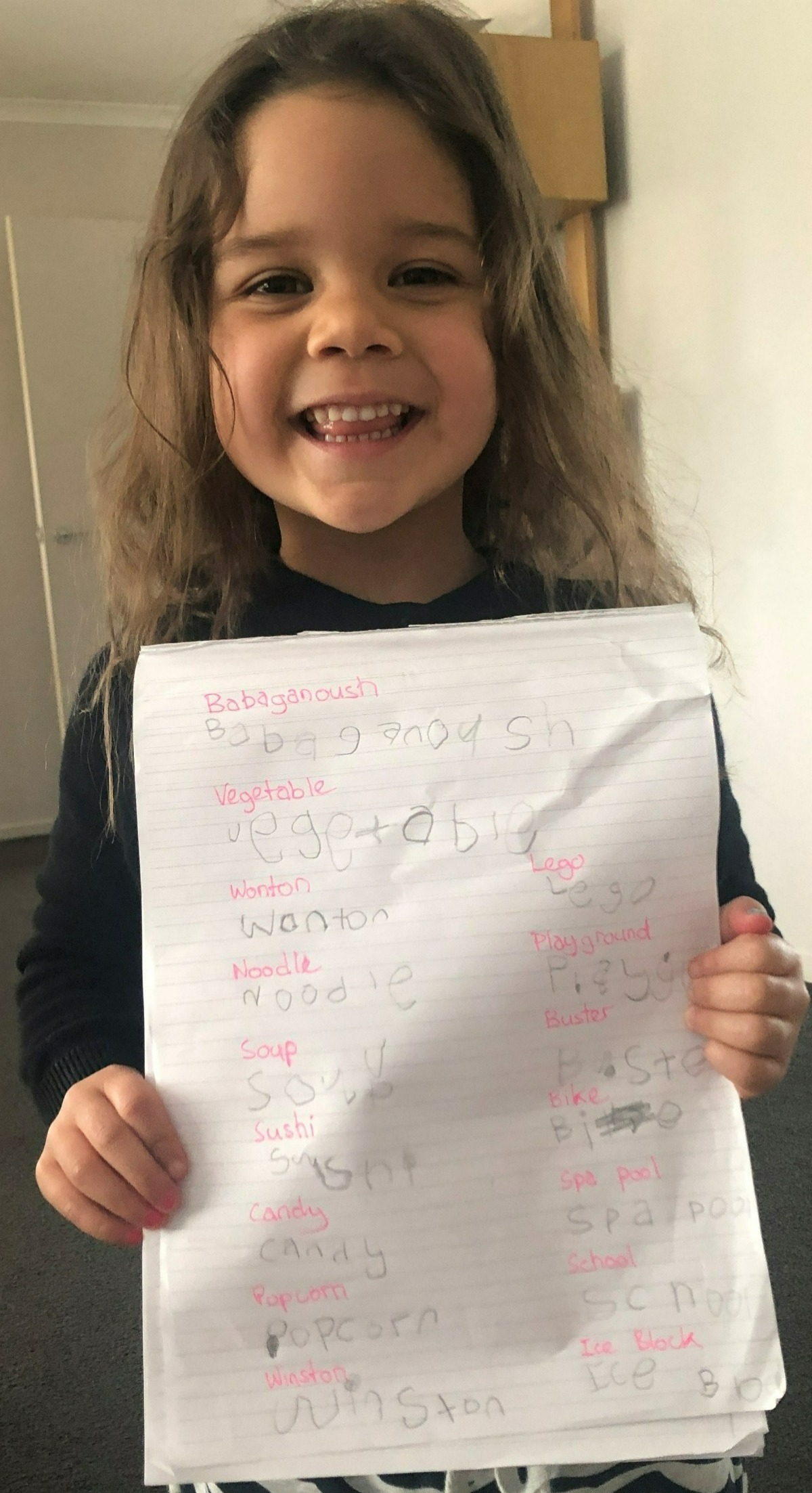 Haydn, you have been working so hard at home. Thank you so much for sharing with me some exciting and funny words. You have done so well practicing your handwriting and forming some lovely letter shapes. Tino pai, Miss Fale.
Miss Haydn you have taken your handwriting and imagination to a new level this week (week 4 of lockdown). Taking orders at your very own Café, serving delicious lemon tart and coffee. Wow, so yum! You are working hard with your letter formations!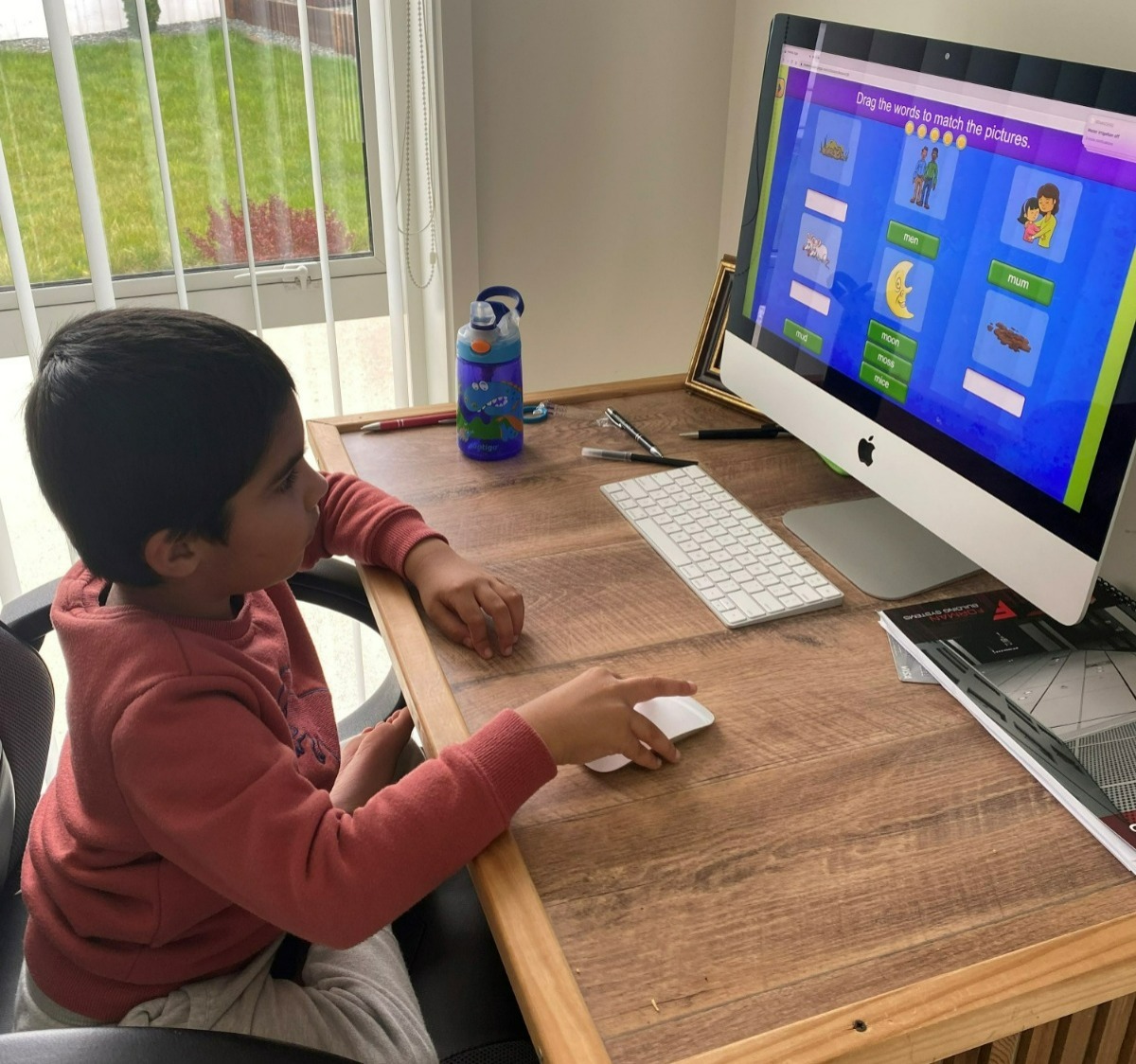 Kia ora Avitaj, Reading Eggs has been an excellent programme or our RM 2 tamariki, that focuses on supporting your reading skills through the use of phonics, sight words, fun games and activities. I can see that you have really enjoyed exploring this site and practicing your phonics Avitaj. Ka pai!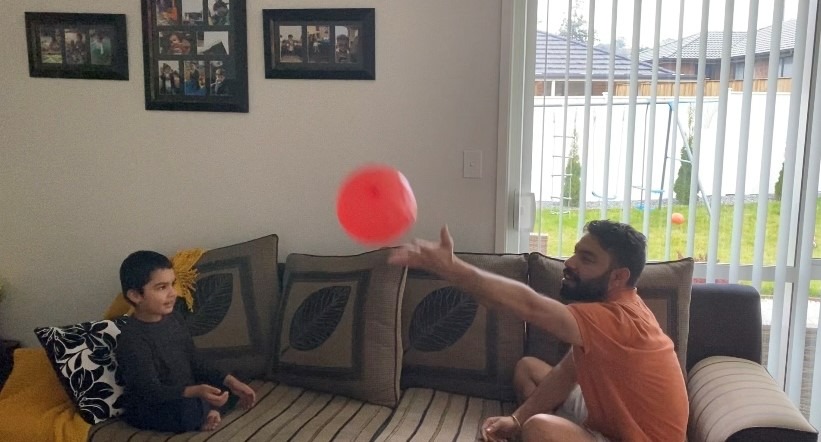 Avitaj, what a neat picture of you spending time with your Dad, playing with a balloon. Spending time with our loved ones is so important at this time. I can see your concentration as the balloon comes closer to you...!
Arohamai to you and your family.
Miss Fale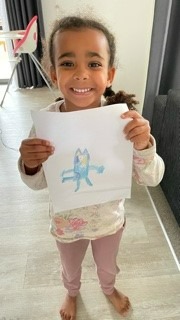 Kia ora Miss Olivia, look how clever you are..... drawing Bluey. Ka pai Olivia, I can see the detail (and time) you have put into this drawing, you are so creative and he looks pretty cool! Keep up the amazing work!
Nga mihi
Miss Fale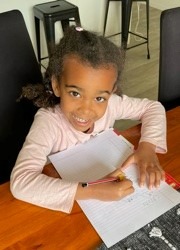 Olivia you have been practicing writing your name! Tino pai.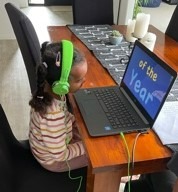 Enjoying phonics, songs and exploring our Reading Egg programme.
Olivia you dressed up as Ariel from your favourite Disney book. So cool. I know you love reading.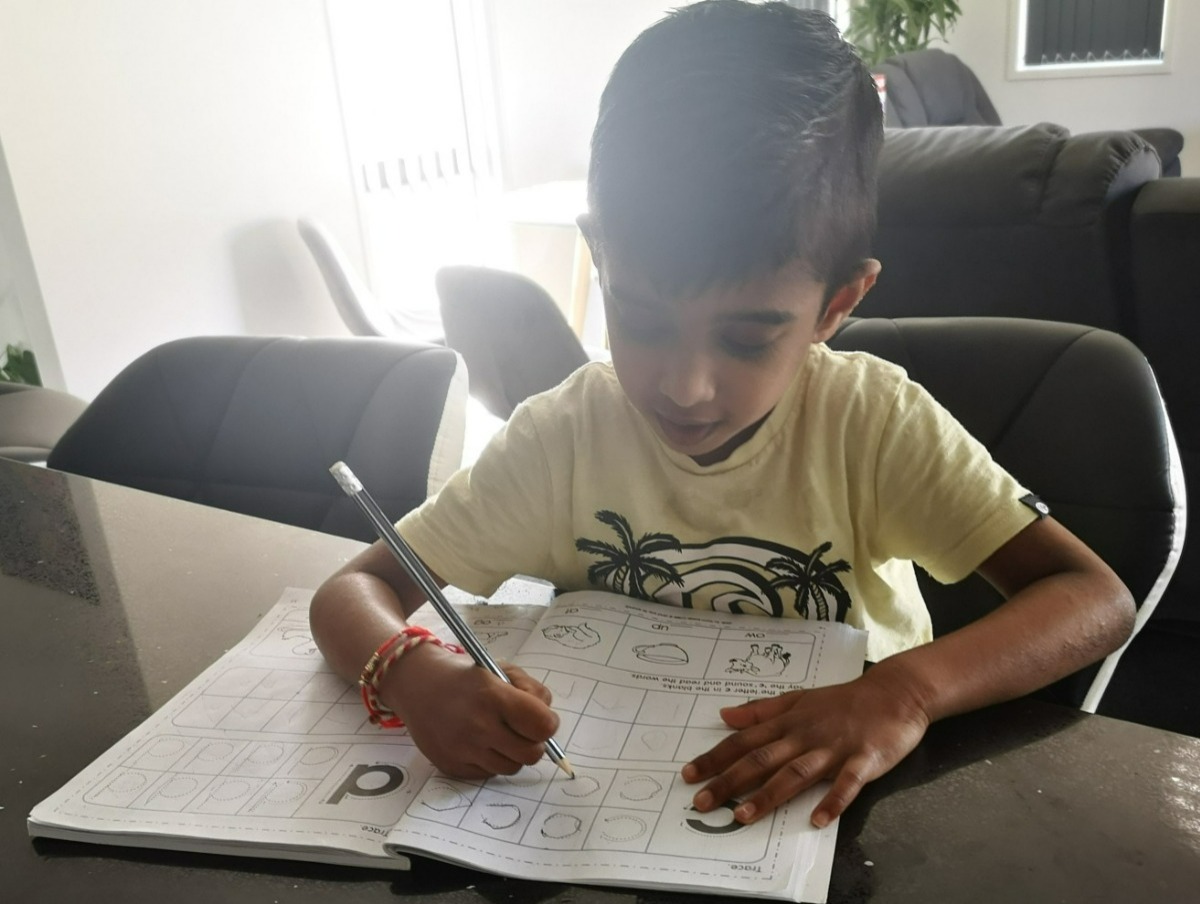 Kia ora Aarav, you are working hard practicing the formation of of alphabet letters. Ka pai! I like how you are holding your pencil correctly, keep up the great work buddy!
Arohanui,
Miss Fale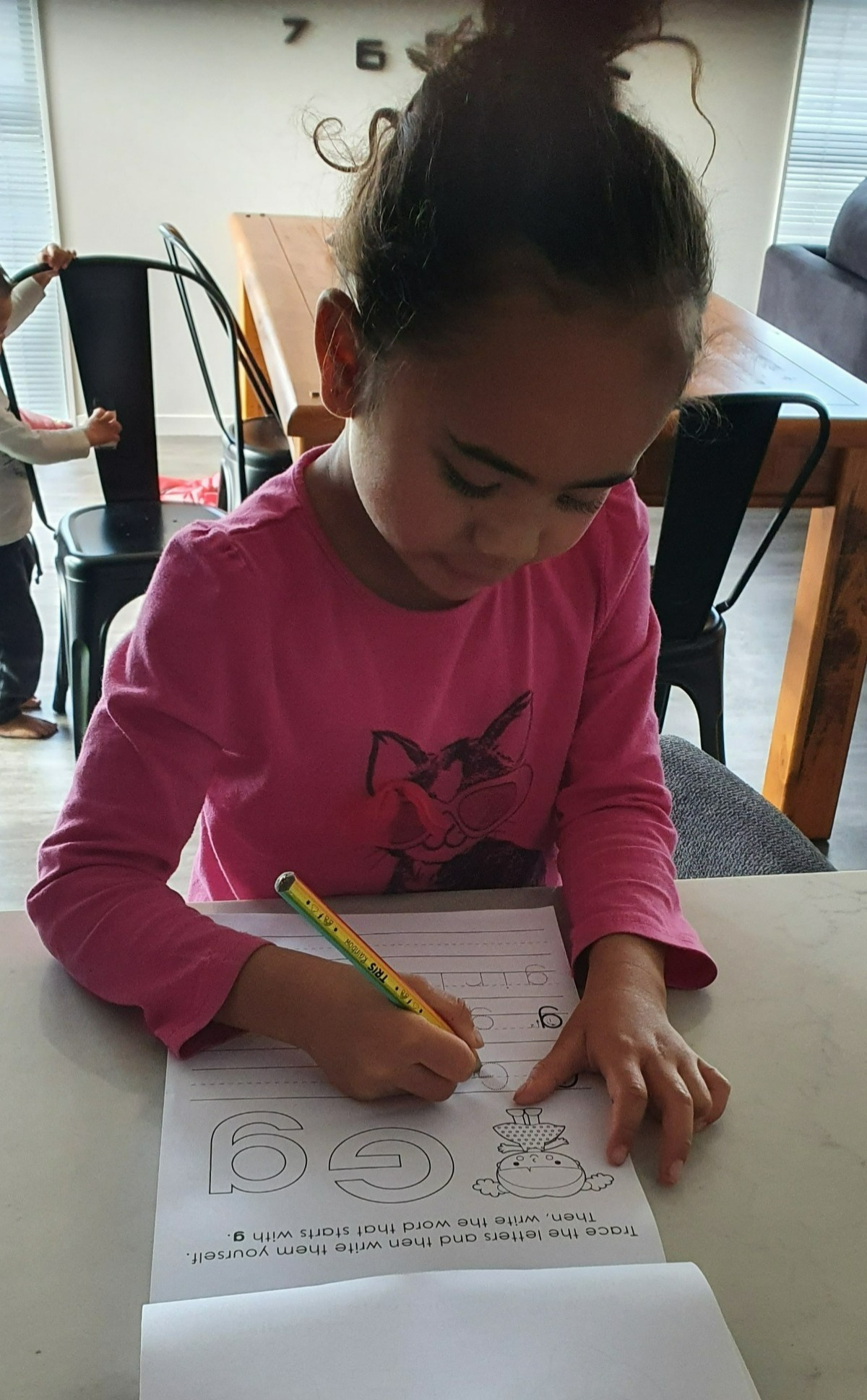 Kia ora Tyra, over lockdown you have enjoyed practicing your handwriting and forming your letter shapes correctly. Awesome effort! You take such pride in your work keep it up.
When I gave out the Reading Eggs logins I knew you would absolutely love this reading programme! Your Mum has expressed to me how 'cool' it is and how much you love it. Keep exploring and learning through different activities, Miss Fale is very proud of your enthusiasm for learning.
Arohanui :)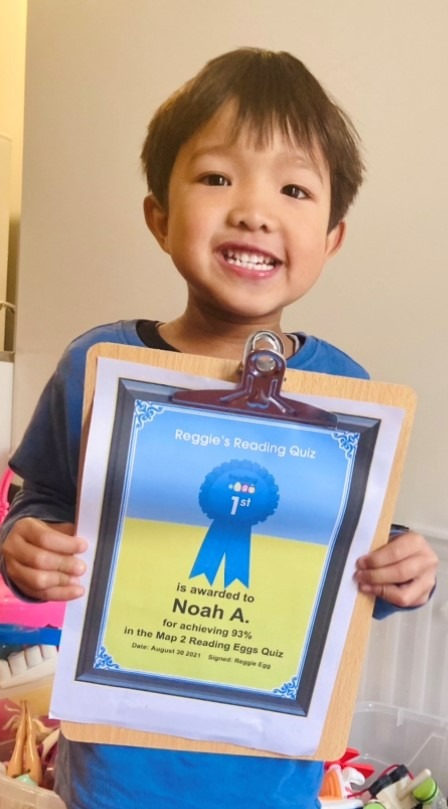 Ka pai Noah, you have shown so much enthusiasm and excitement for the Reading Eggs programme and have gained a 1st prize award!! Big high 5 to you!! Keep up the great work. I know all the activities you explore are supporting your literacy development, especially your reading.
Arohamai,
Miss Fale
Lock down learning with jaxon.....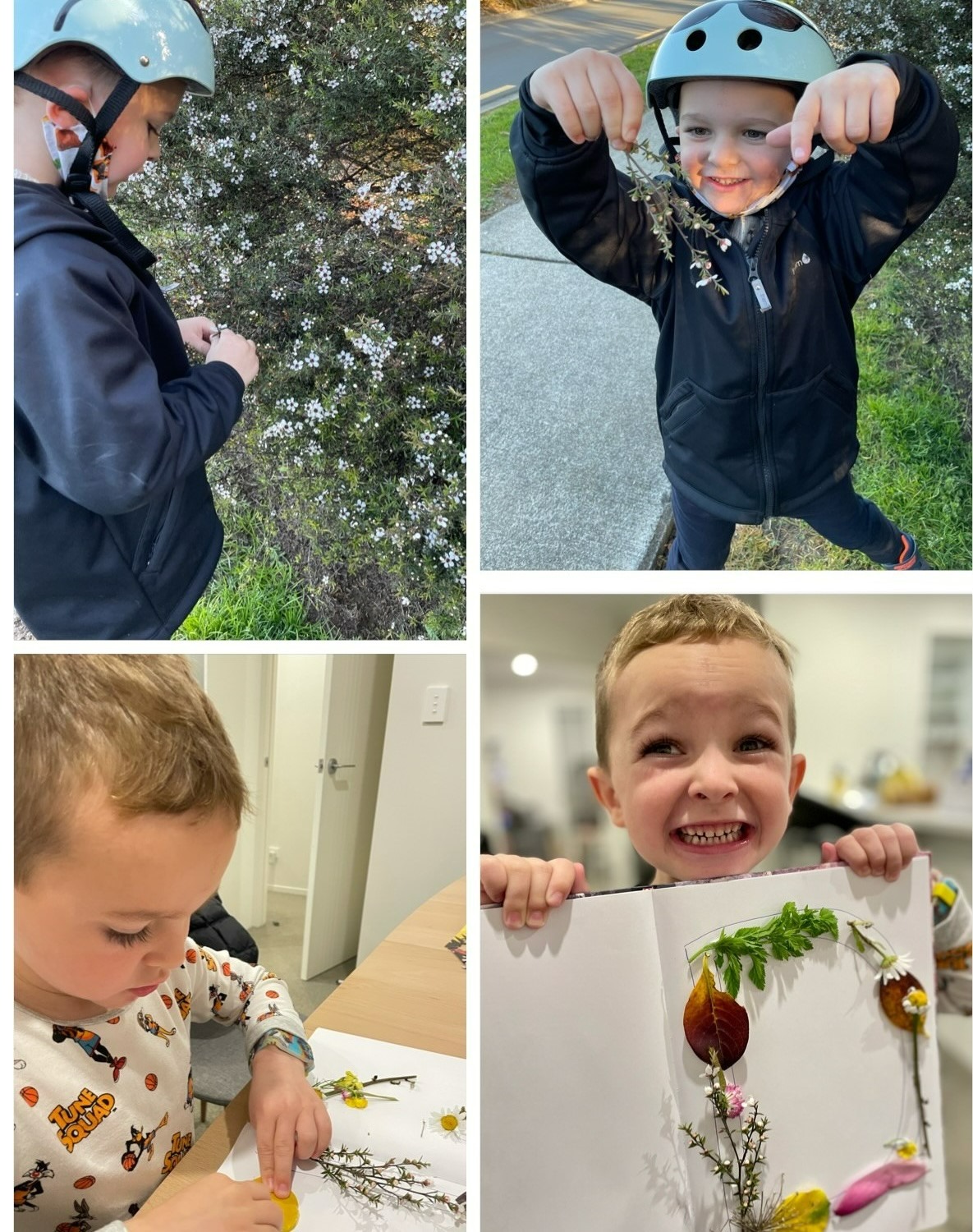 Kia ora Jaxon, our letter of the week was Dd..... and you have shown how creative and expressive you are in the outdoors - carefully choosing some colourful flowers, sticks and leaves to create your very own letter D. Amazing!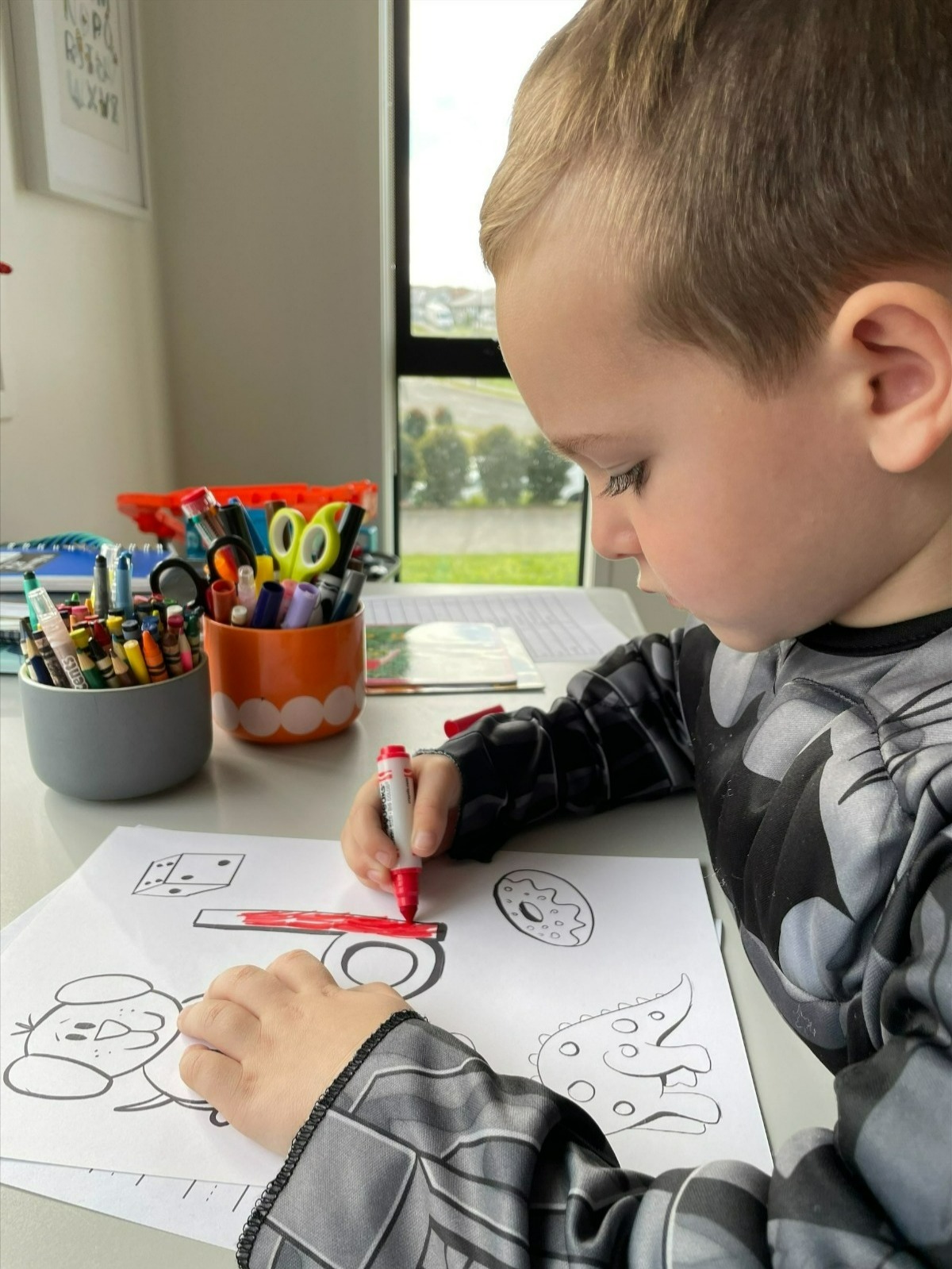 Jaxon you show so much focus and concentration as you practice the formation of the letter 'd' and colour in things that begin with the letter 'd'. Ka pai!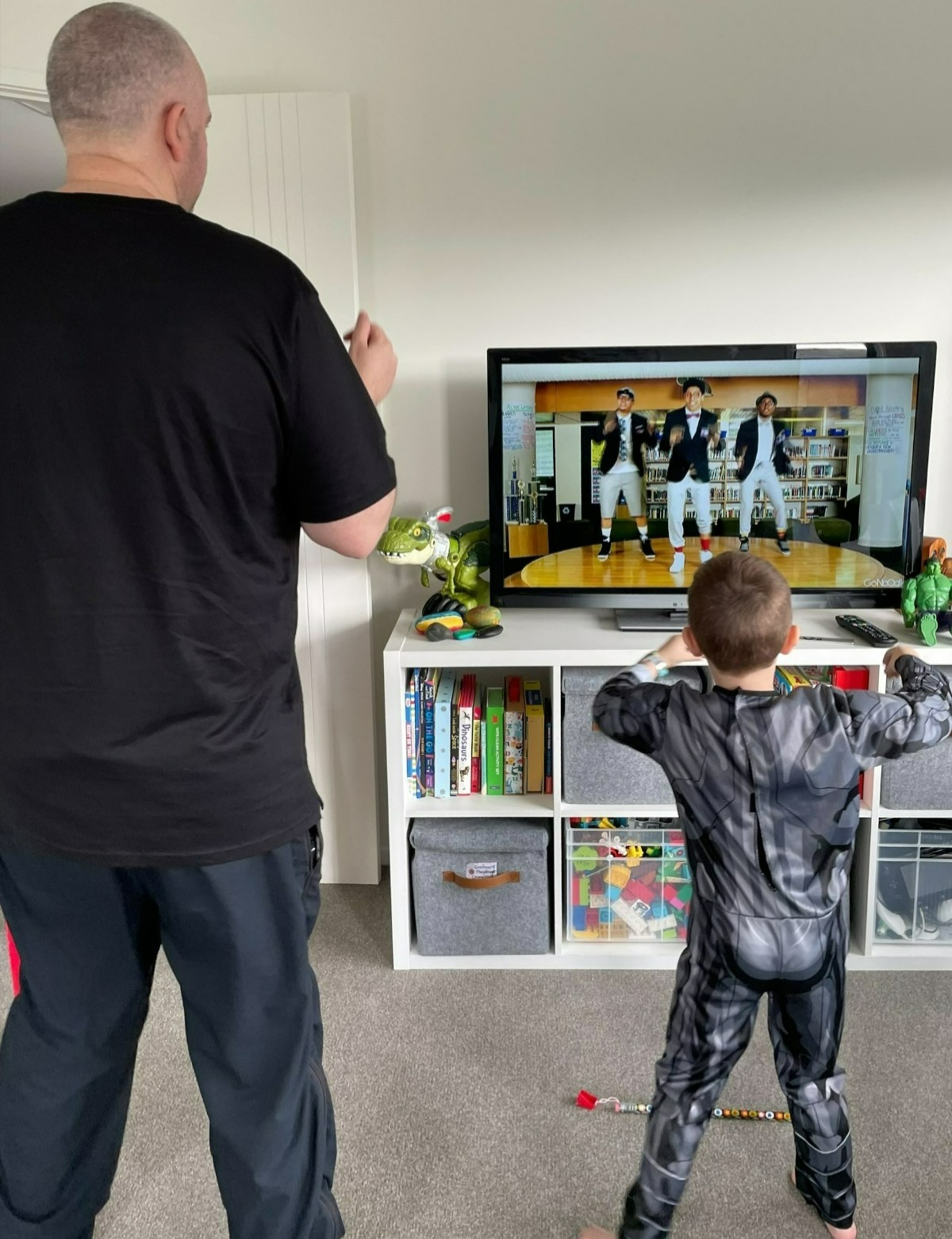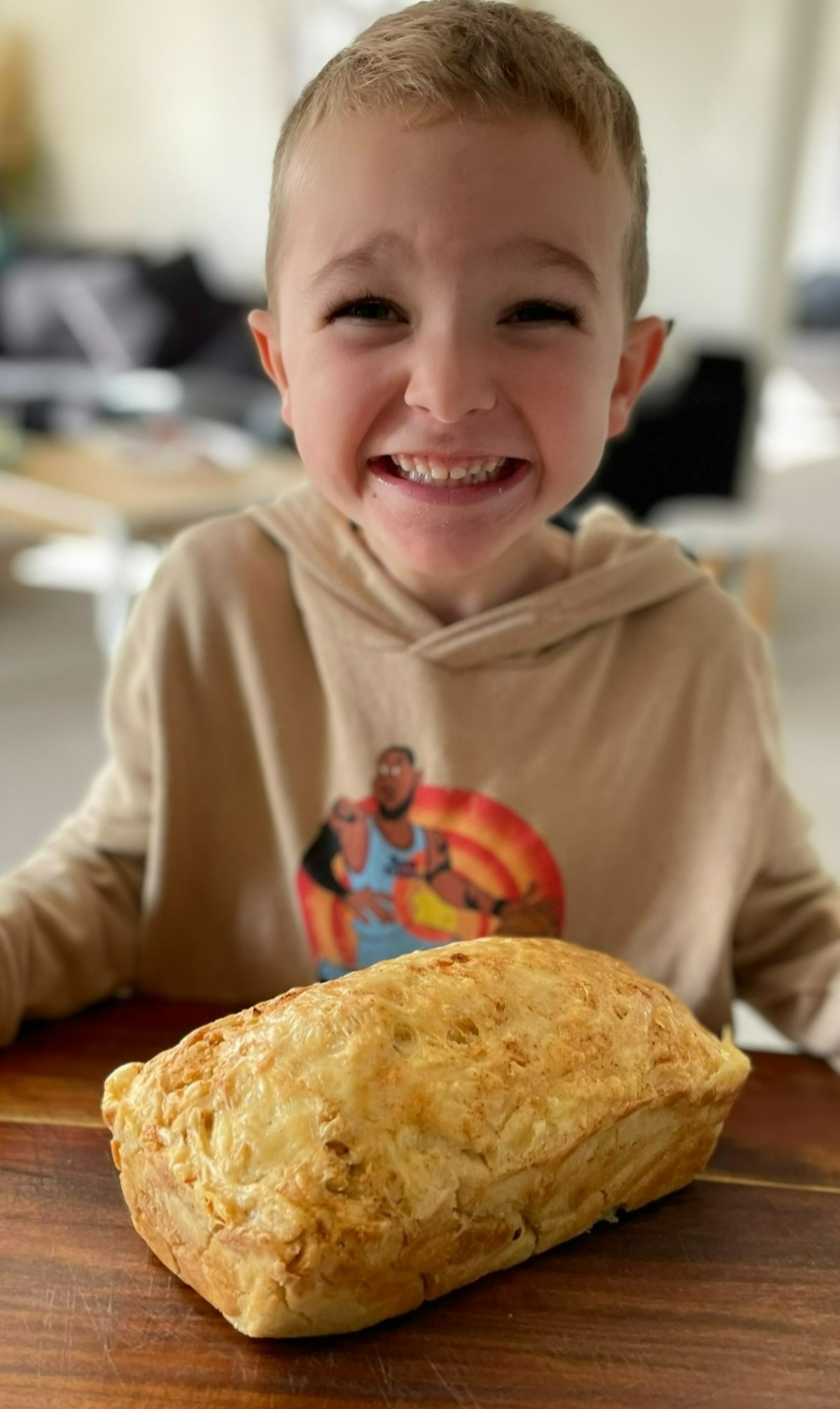 Jaxon you are in your element, 'Banana Banana Meatball' is Room 2's favourite energizer break dance. So cool that your Dad is joining in with you. Some of the moves are a bit tricky but I'm sure you lead the way. I'm sure your Mum loved you baking in the kitchen with her, how good does that loaf look! Yum!!!
Phonics time with Jaxon..... you are learning the letter names, sounds and words that start with that letter. You have taken learning into your own hands Jaxon and I am so proud of you and your work ethic.
Nga Mihi
Miss Fale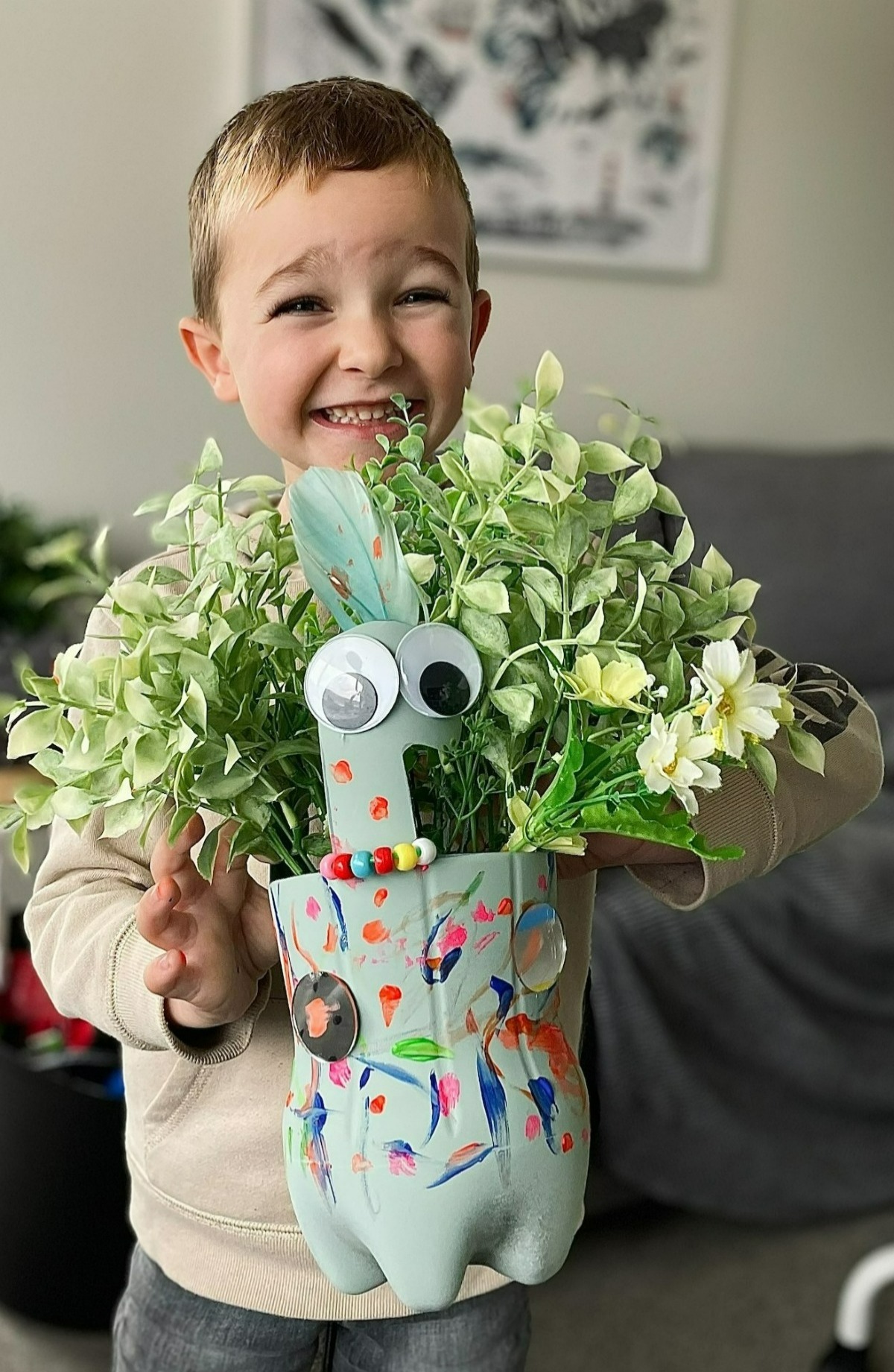 Week 3 of lockdown: Jaxon, your 'recycled bottle pot plant' looks amazing and I'm sure you will find somewhere special to keep it in your house. With the use of paint, beads, buttons, feathers, googly eyes and glue you were able to create something really unique. You are so proud, and I know you put a lot of hard work into this project.
Keep up the amazing work :)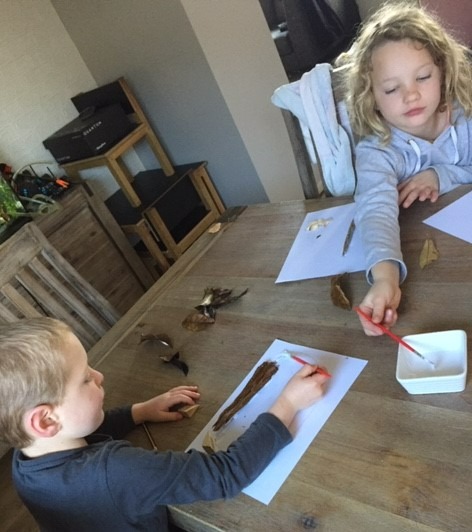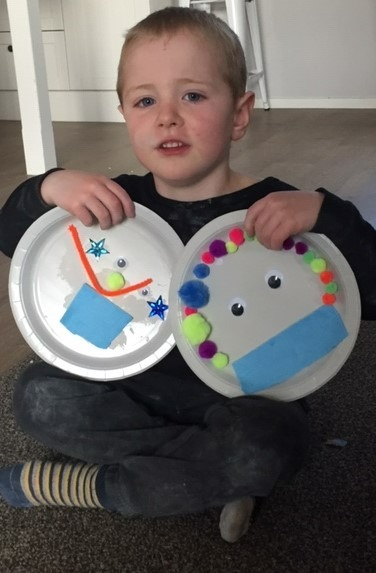 Kia ora Lukas, you have showcased your creative side by collecting nature items and gluing and sticking them together, to form the letter D...our letter of the week. You were able to continue using the glue along with some other crafty bits and bobs to create another little project. Ka pai Lukas.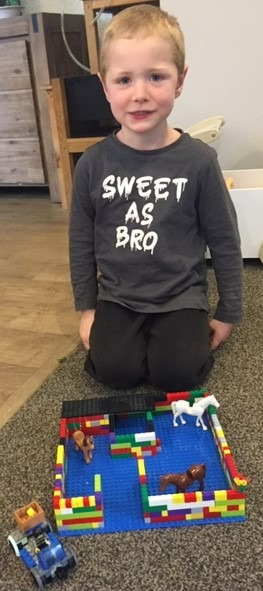 Tino pai Lukas, your creativity and imagination has allowed you to explore other activities at home, that support your learning and interests. Building, construction and sensory activities are open-ended and create hours of fun. Miss Fale is so proud of you Lukas, keep up the great work...what else can you create?
Arohamai
Miss Fale.