Room 10 Parents
If you have not received an email from me in the past week or two, please email me on the address below to ensure I have the correct contact email - g.rimene@pokeno.school.nz
It seems Mr Wolf is on a roll this week! He is now wanted by Aarna too! He has not only blown down houses, but he has also eaten Little Red Riding Hood and her nan!
Aarna, I especially like how you have added in the description of what he looks like and where to report him to, if we see him!
Awesome work Aarna.
Check out this awesome wanted poster by Humairah! She is on the search for Mr Wolf who has blown down houses and eaten their residents. Keep an eye out for him, as you could win the reward of $1,000,000!
Week 6~Online Learning
Good morning Room 10 Whaanau,
This week's online learning is all about the History of Fairy Tales! I look forward to reading your stories that you create from the Fairy Tale challenge and seeing all of your Character Posters that you'll create!
Remember to participate and log in to our 3 learning platforms- Reading Eggspress, Mathletics and Writing Legends, as each have a range of learning activities to be completed. This will also earn you a special mention on our class web page for participating and extending your learning at home!
Below is a picture of our Week 6 E-Letter. However, you can find the T3 W6 E-Letter here, Roll-a-dice pdf, Narrative Structure, Mindfulness Activity, Fairy Tale Word search and Pop Corn box.
Keep up all your amazing work that you are all doing at home and online and don't forget to email any pictures, completed learning or questions you may have to me at: g.rimene@pokeno.school.nz
Stay safe and well,
Whaea
I am so very proud of our awesome learners that are working hard at school!
I was lucky enough to receive this amazing photo- Taken by our great onsite teacher in Room 8- Mrs McCarthy!
Livia was so proud of her work she did with Mrs Smith, that she asked Mrs McCarthy to send me a picture of it! Keep up your hard work Liv!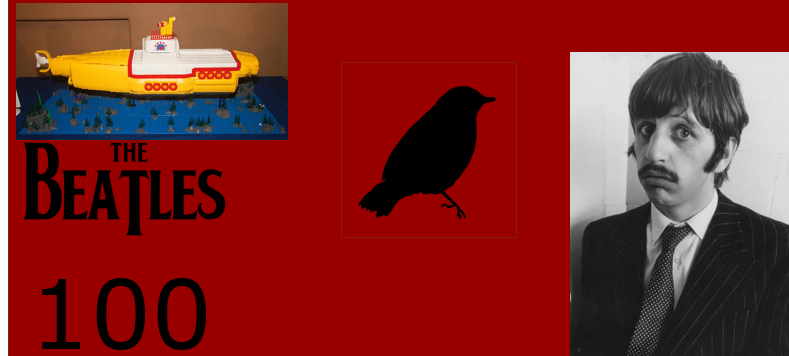 This weeks learning has been all bout currency and money. I have received some awesome notes, but my all time favorite is this Beatles themed 100 dollar bill! I'm very impressed with your work Austin and your reasoning behind choosing this as a note! Ka pai koe!
I have also enjoyed reading through your Power Point presentations that you have all sent in about this topic too! Keep up the great work Room 10!
Thank you to the below students for participating in this weeks learning platforms! Keep up the great mahi!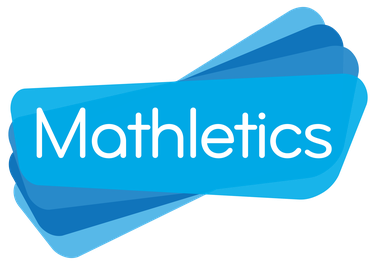 Andre, Hunter, Emma B, Aarna, Cassius, Savan, Talitha, Jaspal, Mikaele, Kaleb, Jaylan, Ashaz and Clarissa.
Welcome back to Online Learning...
Moatarau Room 10 and welcome back to online learning with Kea Whaanau. Hopefully this will only be for a short time, but we have got this covered and like last time we will be providing you with a variety of learning opportunities.
Below is a copy of this weeks E-Letter and it contains a range of recommended learning activities and can do learning activities. This was sent out this morning, so you should all have a copy of this in your email inbox. If you have any problems opening the attachments you can also find them located here - Explode the moment, Design a New Zealand bank note & Term 3's Week 5 E-Letter.
I look forward to seeing the amazing learning you will all share with me.
Kia haumaru te noho,
Whaea.
What's New?!
Keep scrolling down to find our Weekly Kea Whaanau E-letters, a range of activities, updated pictures of what Room 10 whaanau and students are doing in their bubbles, Writing Legends stories and much much more. It's updated weekly so send your pictures to g.rimene@pokeno.school.nz to have it included in our Room 10 web page!
Quick Reference E-Letters
LEARNING AT HOME
We are moving out of Learning to Learn and looking at Disasters and Climate Change under the umbrella of survival. Very timely given what we are facing at the moment with the country in Level 4 Lockdown. Students will be looking at sports such as softball and soccer, they will begin to work on their on Pepeha and delivering these with confidence. We are beginning learning in The Arts in the area of Drama and looking at Digital Safety. This learning will also continue into Term 2 and you can find links here.
Week 5's Top Participants

Lucas Crowther- 4.4hrs
Savan McDowall- 3.9hrs
Clarissa Zuze- 2.9hrs
Jahrell Nus- 4h 39min
Mikaele Tauvela- 2h 26min
Andre Anand- 2h 17min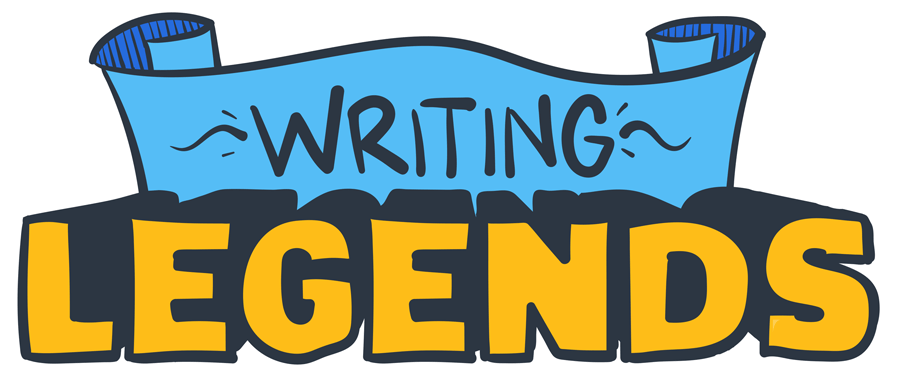 Jaspal Sando- 383 min
Abigail Jensen- 245 min
Andre Anand- 205min
Sign Language week.
If you are wanting to learn more sign language, check out the TV time schedule below for more.

Week 4's Top Participators!
Mathletics
Andre Anand- 2hrs 21min
Jaylan Whiunui-Manukau- 2hrs 16min

Jahrell Nus- 1hr 26min
Reading Eggspress
Jaylan Whiunui-Manukau- 3hrs
Jadyn Hartung- 2.2hrs
Savan McDowall- 1.9hrs
Writing Legends
Jaspal Sando- 312min
Abigail Jensen- 210min
Andre Anand-152min
CERTIFICATES
Congratulations to all the students who have been working really hard and gained a certificate!
Keep up the amazing work!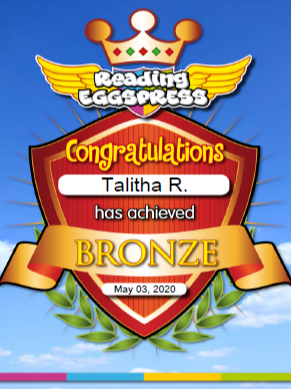 Reading Eggspress
Silver Certificates-
Livia Wuerdig, Nysa Prasad and Austin Christopher.
Bronze Certificates-
Clarissa Zuze, Savan McDowallx2, Talitha Reedx3, Andre Anand, Jaspal Sando and Hunter Archer.
Mathletics
Bronze certificates-
Aarna Chavada
Jahrell Nus
Jaylan Whiunui-Manukau
Mikaele Tauvela
Andre Anand.
Celebrating Savan's Learning.
To say Savan has been SUPER busy learning from home would be an understatement!

He is the first to send through and have completed all of the Artemis Fowl Activities!! The picture on the left shows us just how hard he has been working.
I definitely think you deserve to watch the movie Savan! You've earned it!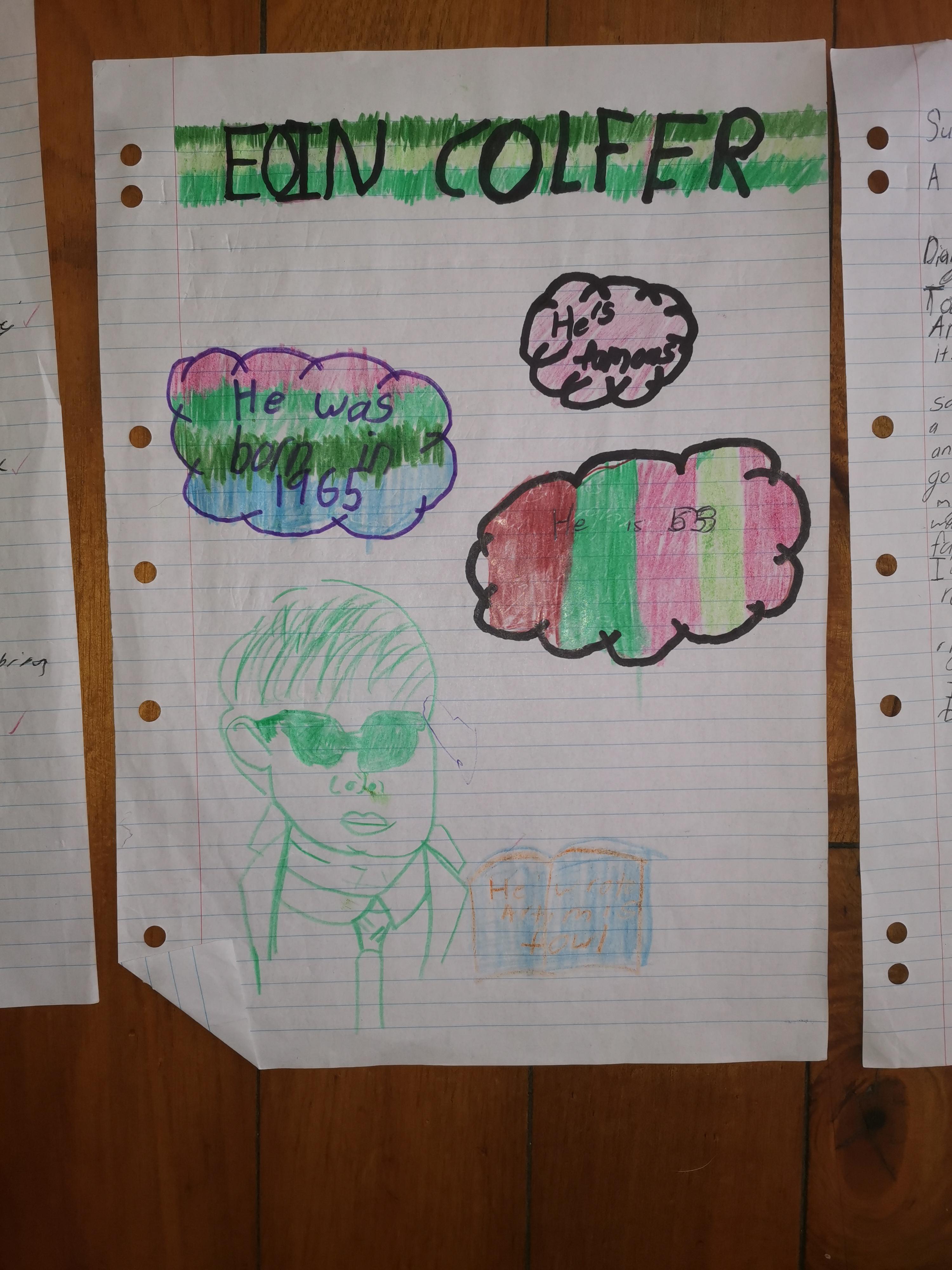 Savan has impressed not only myself, but all of the Kea Whaanau teachers this week and that's not as easy task to do! Above is a little snippet of some of his hard work.
Keep up the amazing work Savan!
Well Being Tips with Aarna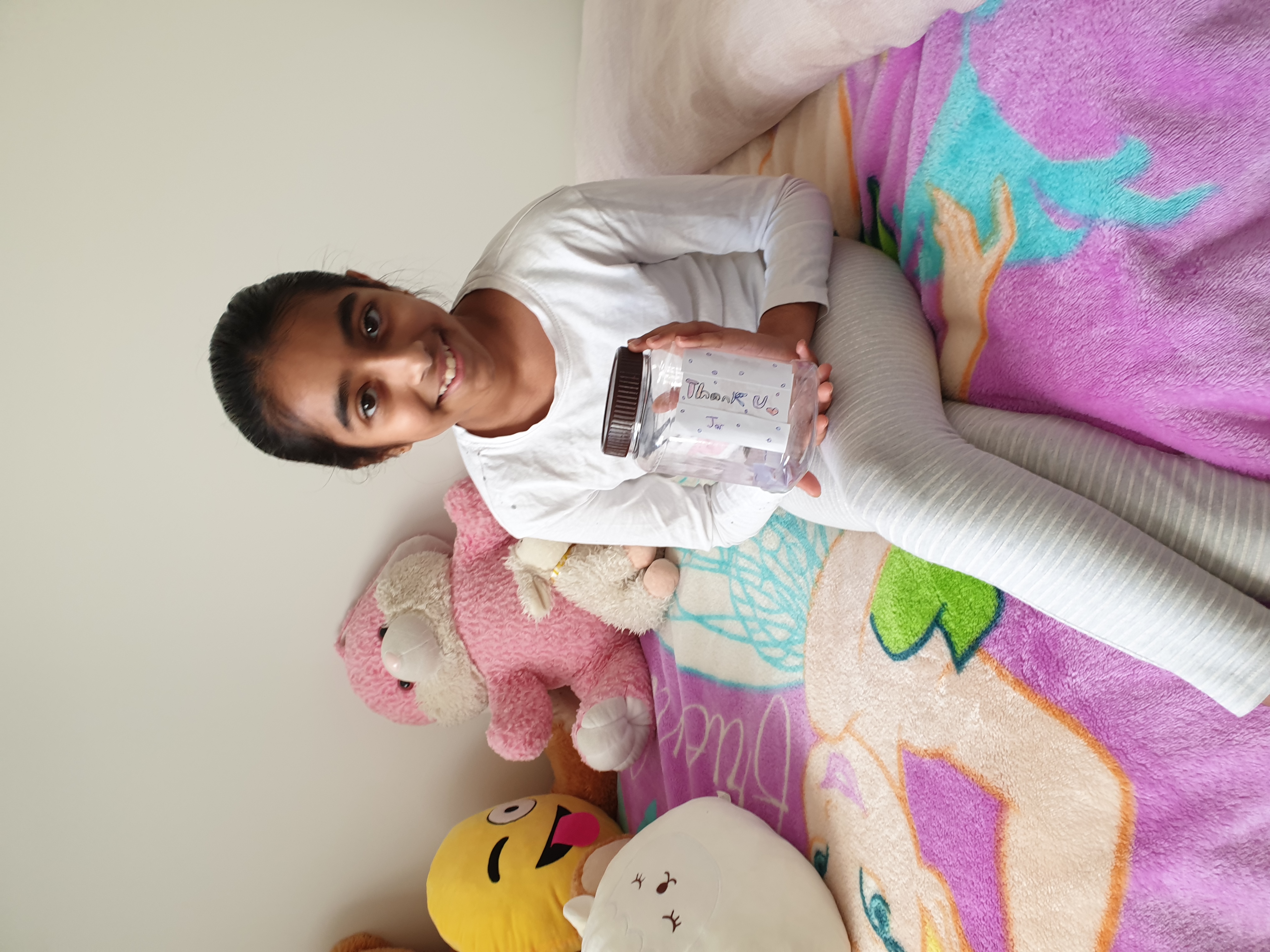 Thankfullness Jar
Aarna has been keeping herself busy this week, by completing our Well Being Tip activity on our E-letter. She has made and filled her Thankfullness Jar with things she is grateful or thankful for.
This would be a great thing to look back on at the end of the year Aarna. Keep up the great work!
Arts and crafts with Jaspal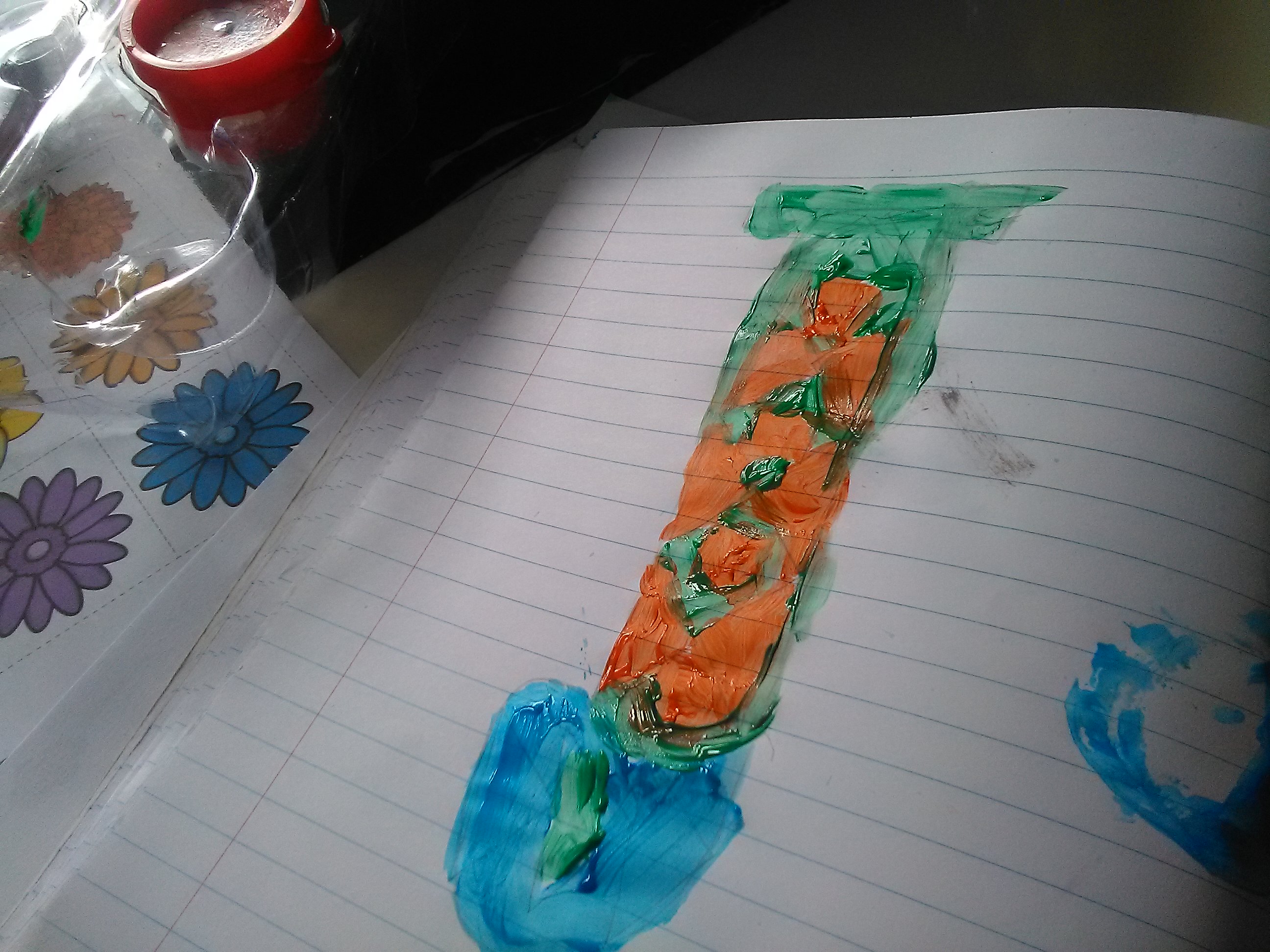 Jaspal and his whaanau have made a robot buddy out of recycled or/ and reused materials. This is from our Environmental E-letter activities. He has also completed a great art piece! I especially like the colour selection Jaspal. I can see you and your whaanau have put a lot of effort and thought into this robot Jaspal- I really like the creativeness of the legs and arms! Keep it up!
Isabelle has had a busy week at school this week. She has completed handwriting, written some AMAZING stories on Writing Legends, made some beautiful artwork and created a Fitness Plan for everyone in her School Bubble! What a champ Isabelle! Keep up the great work.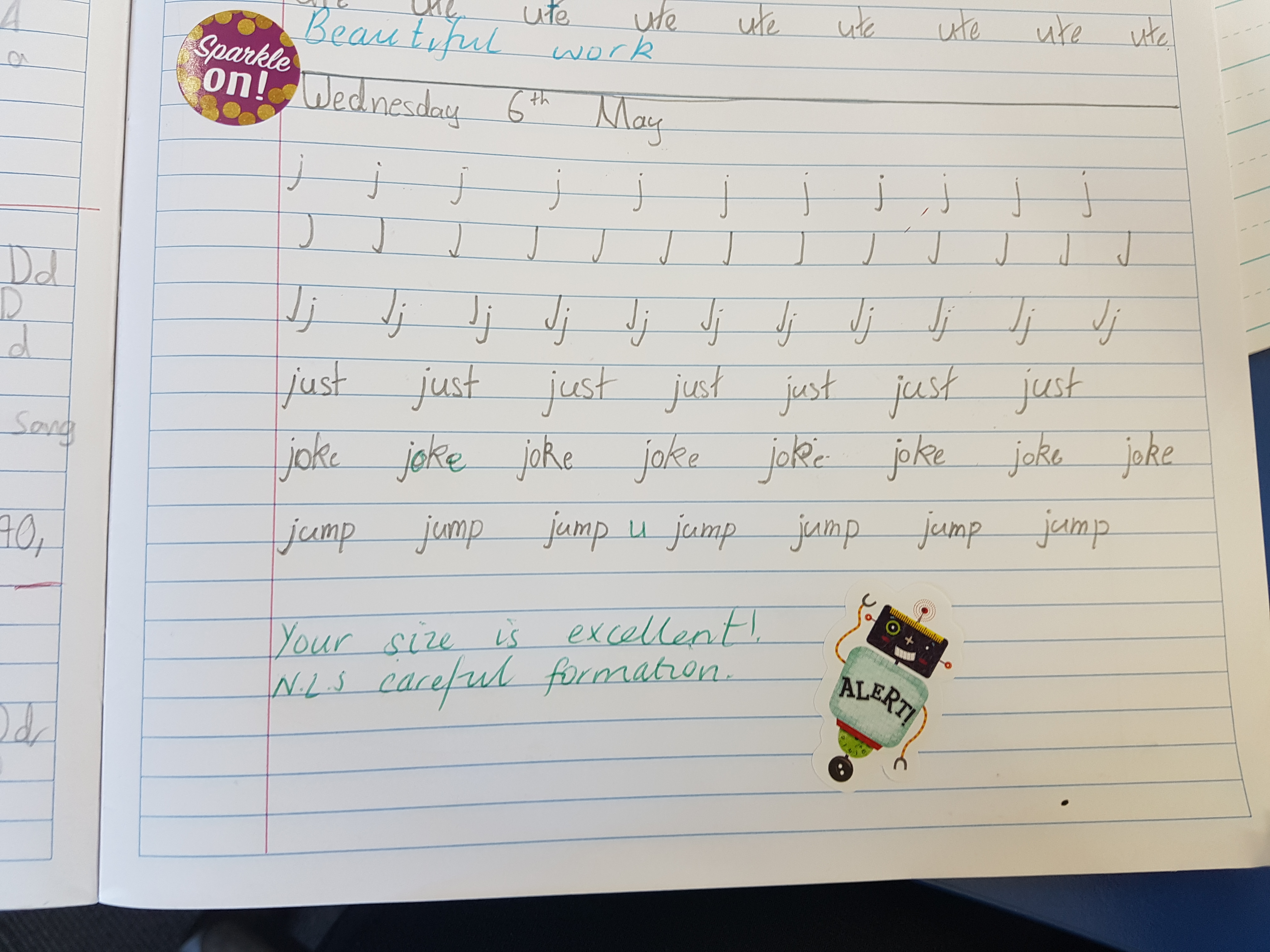 Whaea's Challenge for you.
See if you can follow Isabelle's Fitness Plan at home, or create your own for your bubble to do!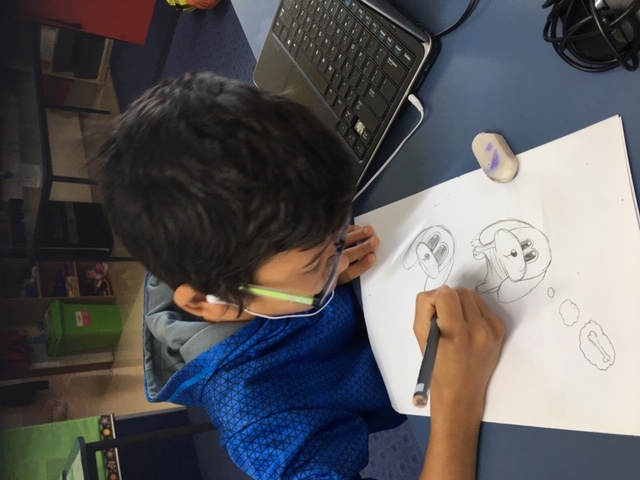 Andre the artist!
Look at Andre's beautiful art work that he has been working on in his School bubble! This is amazing Andre! I can't wait to see the finished product!
Writing Legends- Swamp Monster.
He is a big monster that lives in a swamp and eats pallakis. He looks like a crook that escaped from jail and measures 500 people. Now he waits in the swamp for something to come. He makes traps and sits outside all day playing Roblox, then when something comes he gallops out and he is a horse! What are the odds? He waits for the farmer to bring tea… "hahaha" cried the monster. What? He is now a evil essence. "Oh no! He is a morpher, run every body! Farmer get the animals quick! Go, go, go! What are we going to do?" I said to the farmer. "Get to the truck" the farmer said "Go, go, go now, do it now," he screamed. Everybody in, the cows mood the sheep maad the horses maad the pigs oinked the chicks clucked the dogs barked and the cats meowed now the famer said "Drive as fast and far as you can." We sang a road song like 'Round and round the bus' we drove miles and miles until we found a farm that we could afford to live in. We moved all the cows, sheep, dogs cats, pigs and lucky last the horse and that was the end of the swamp monster.

By Evan Blok.
Week 3 Top Participators!
Writing Legends
Jaspal Sando-312 min
Abigail Jensen- 167 min
Humairah Begum- 146 min
Reading Eggspress
Savan McDowall- 2.9 h
Clarissa Zuze- 2.4 h
Talitha Reed- 2 h
Mathletics
Clarissa Zuze- 2 h 5 min
Mikaele Tauvela- 1h 57 min
Isabelle Wilds- 1 h 36 min
Moatarau Room 10 and Welcome to Week 2 of Term 2.
This morning I have sent out the latest 'Kea Whanau Term 2 E-Letter' to all our Whaanau. As per last weeks E-letter this outlines this weeks learning tasks and additional activities that may be of interest to you. If for some reason you have not been able to access this E-letter please click on the link below to access this correspondence. I would love to see your finished work and provide you with some feedback, so please feel free to share with me, or just drop me an email to say Hi! Hope you are all safe and well in your bubbles.
Thinking of you all, Whaea

Week 3 Learning: Artemis Fowl Activities
Good Morning Room 10, hope you have all had a wonderful weekend. Hopefully you will all have received the E-Letter 4 that was sent out this morning. The Artemis Fowl Activities can also be accessed in the below slide show. Please feel free to share your learning with me again this wek, I would love to se it. If for some reason you have not recieved todays E-Letter update you will be able to find it in the link above named 'Term 2 Kea Whaanau E-Letter 4'. The link for the full Artemis Fowl PDF text can be found here. Enjoy!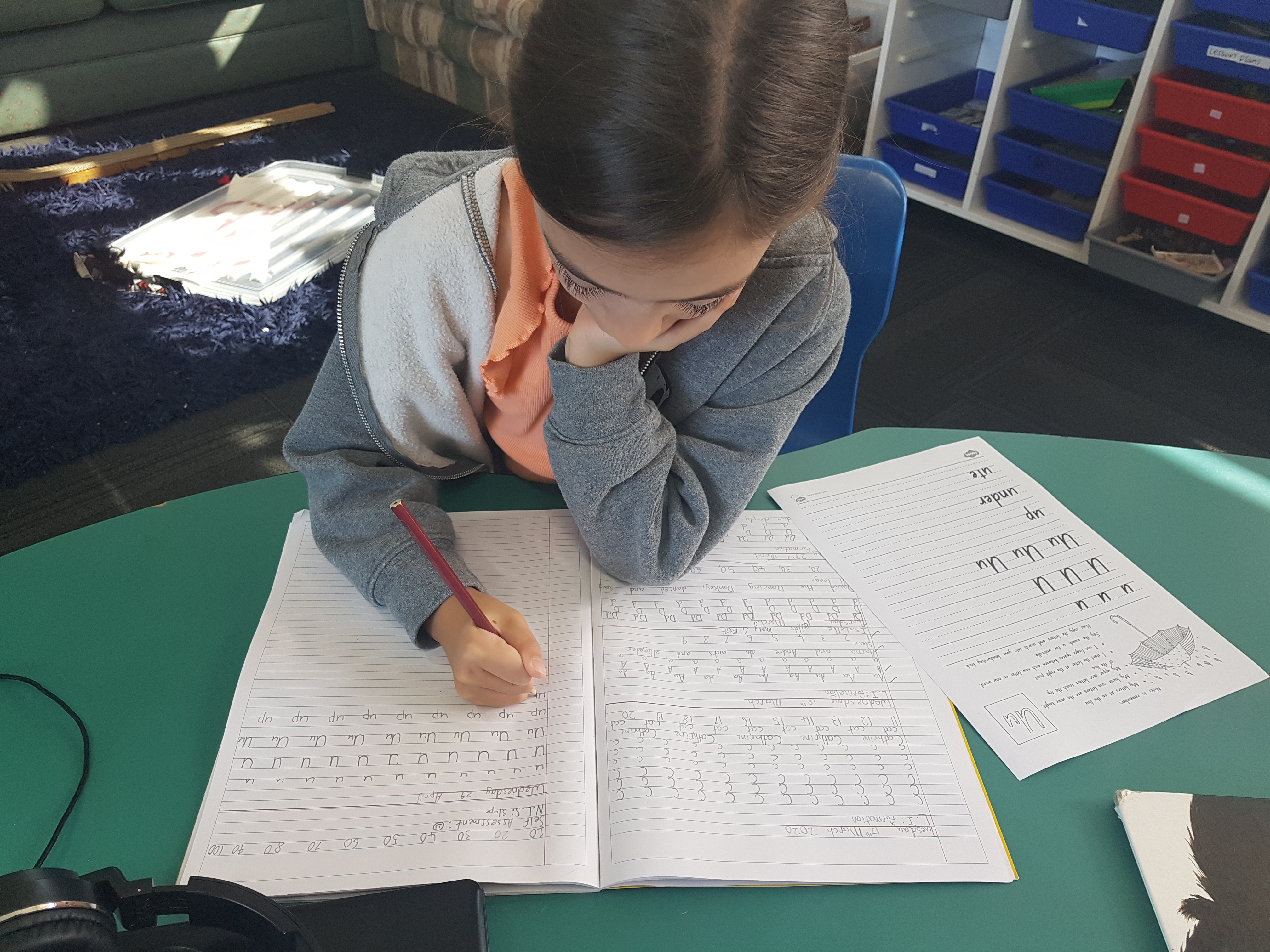 Above: Isabelle hard at work, practicing her letter formation in handwriting. Thanks Mrs Turton!
Left: Andre learning how to work out rounding numbers thanks to Miss W!
Surviving In Space✨
This weeks learning activities are based around Survival. What would you do if you were stuck on the Moon? If you could ONLY take 10 things into outer space with you, what would they be?
Take and send a picture or scan your completed rocket activity to me. 10 Things I would take to space
Remember to email me photos of the awesome activities and learning experiences you are doing at home, so that I can put them on our class webpage. I look forward to seeing all the cool things Room 10 students have been up to during the lock down period!
The Wilds Whaanau
Isabelle and her whaanau have been really busy with whaanau activities and projects over this lock down period. They have made their own classroom, had a Science Themed day where they made colourful crystals, did some gardening and Isabelle even did her own research project for Ocean week project! How cool is that!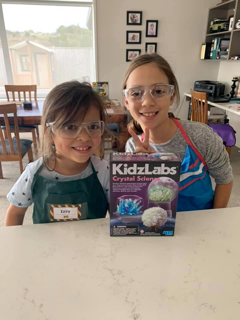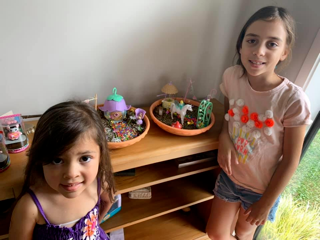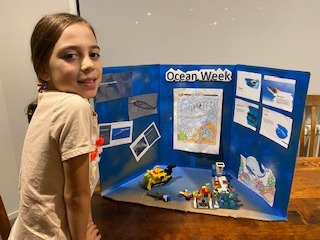 What's Savan Been Learning At Home?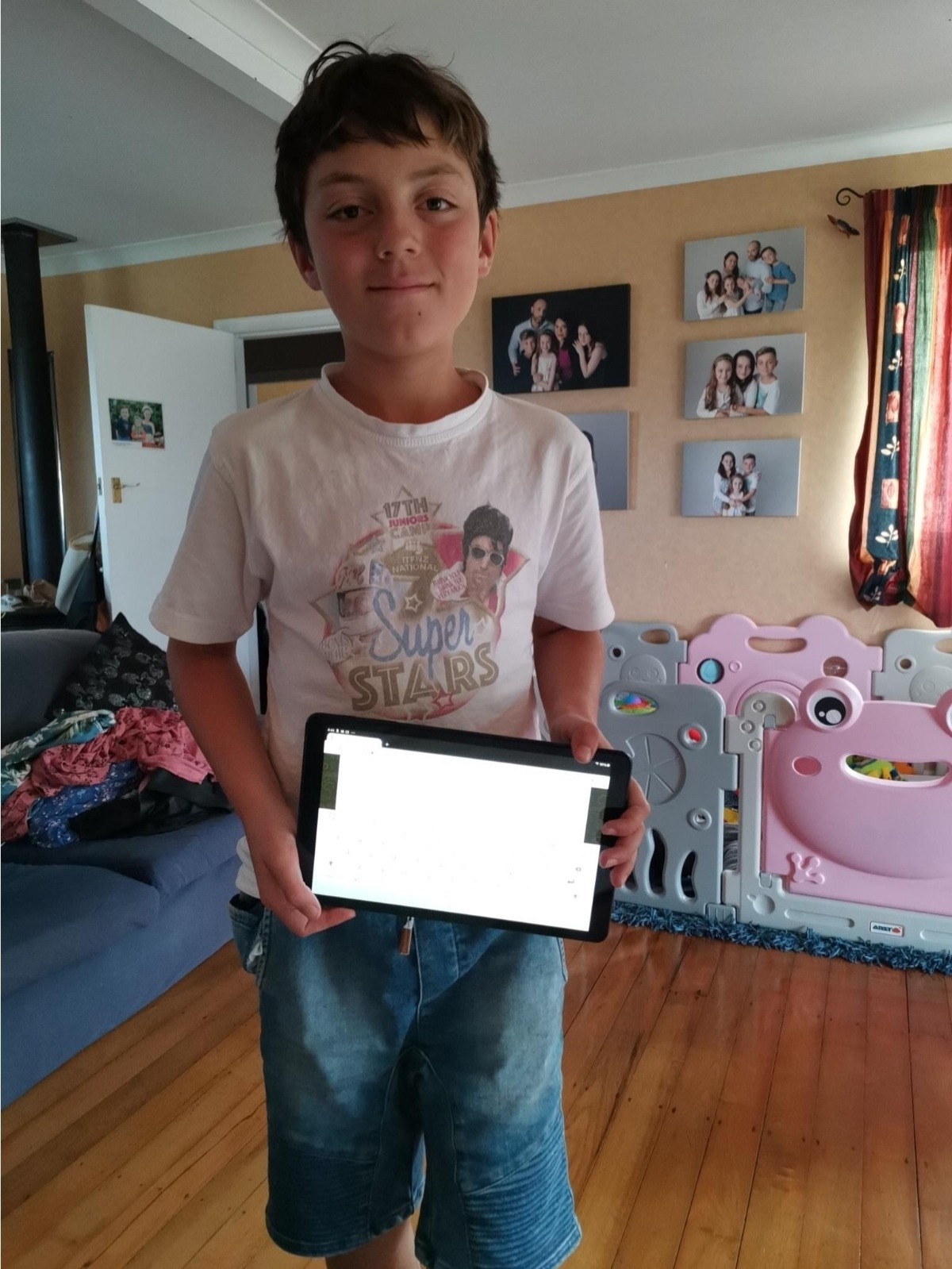 Savan has been extremely busy learning lots of new things during the Raahui (Lock down)! He's done some research on microbiology/microorganisms, viruses, bacteria, protozoa and completed his natural disasters research about White Island!!
If that wasn't enough, he has kept himself extra busy with Mathletics, Treaty of Waitangi, current events, handwriting... The list goes on!
I look forward to returning to school and learning something new from you Savan! Keep up the great work!
One of my favorite things that Savan has completed is his Creative writing about 'D-Day' (Doomsday theme). He has used a wide variety of language features, such as metaphors, similes and onomatopoeia. Amazing writing Savan, keep it up!
ANZAC Wreaths with Austin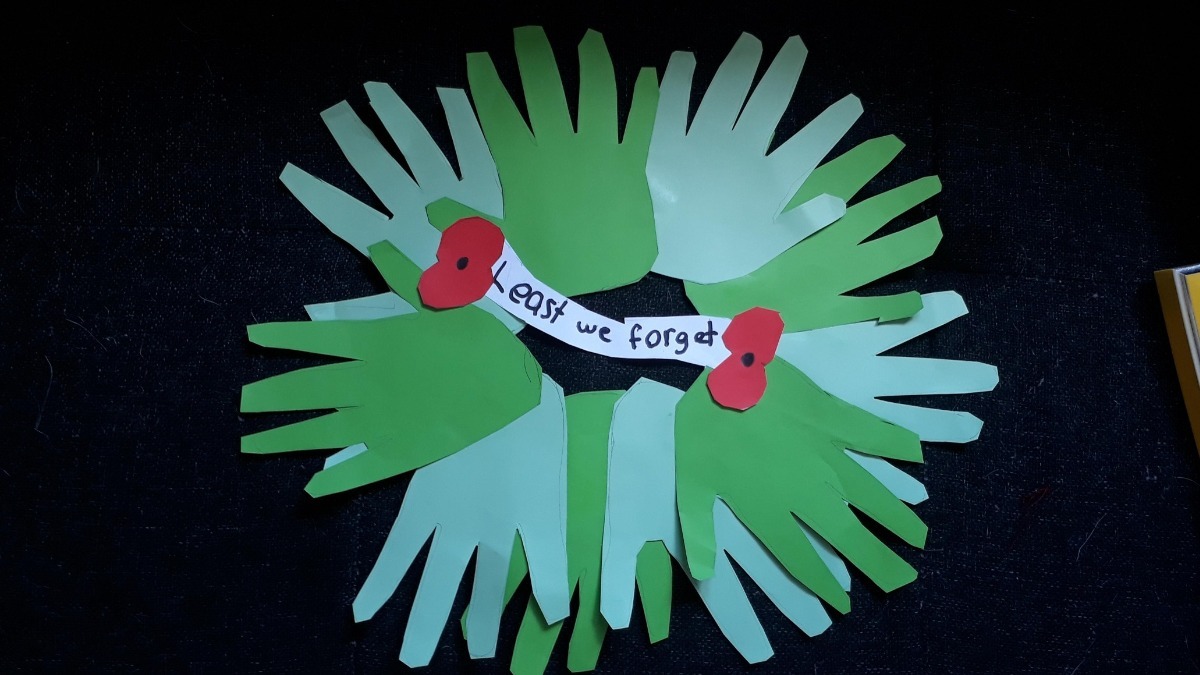 Look at Austins amazing wreath!
A very simple but effective idea! I especially like the mix of the two tone greens that you are using. You've got a lot of patience to cut out all the hands Austin and to put it all together! Great work!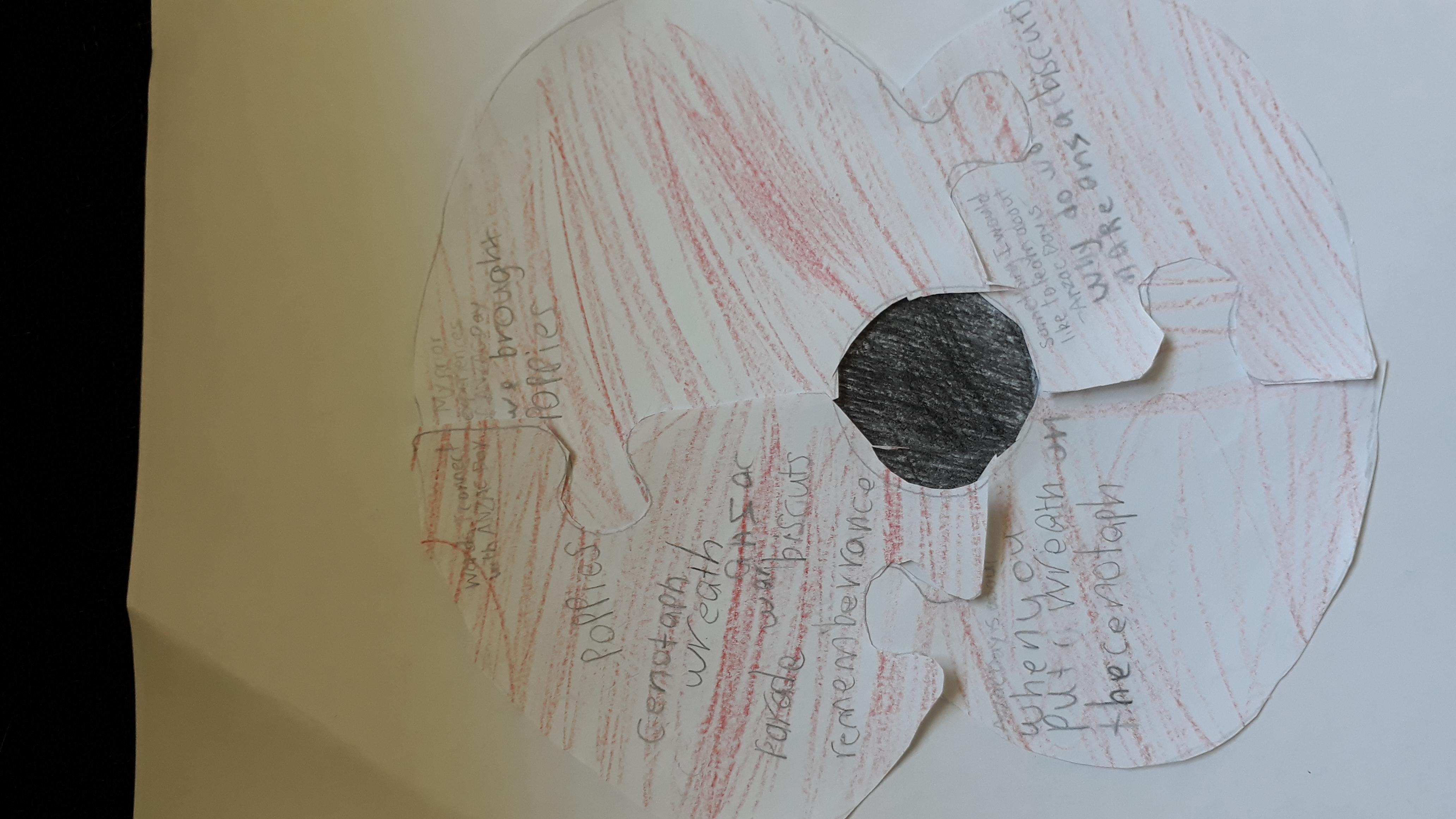 Abby has been a very busy young lady over the lock down period. Along with keeping up with her learning at home, she has had a very busy morning baking.
She's made some delicious ANZAC biscuits for her and her whaanau to enjoy.
I bet they were very scrumptious cookies Abby, your whaanau are very lucky.
Keep up the awesome mahi at home!
ANZAC art activities with Jadyn
Check out Jadyn's ANZAC art activities that he has been working on! He's started his ANZAC Silhouette art and created some Poppies. Very Creative Jadyn! I love the colours you have used and your awesome work area! Keep up the great work!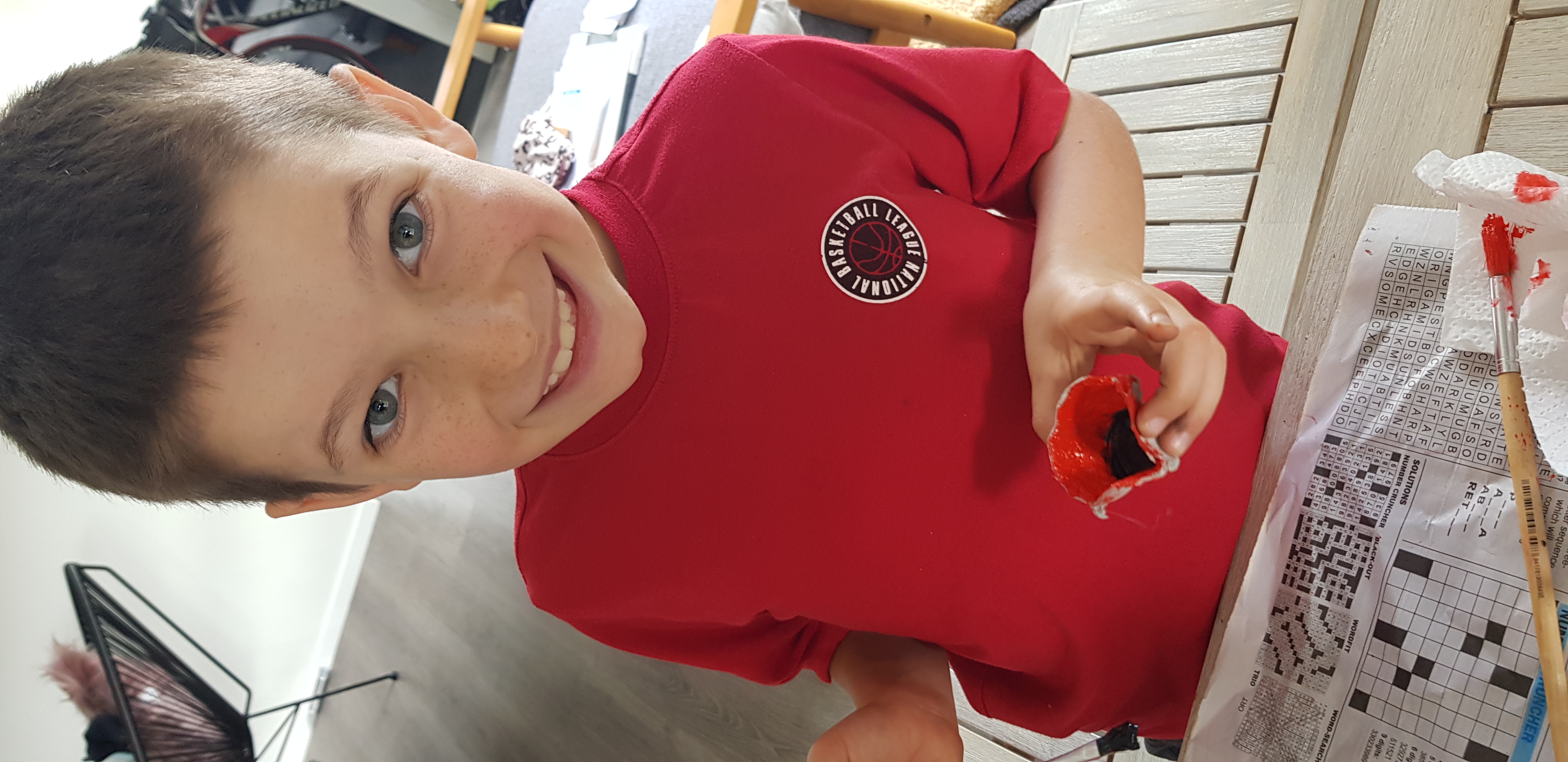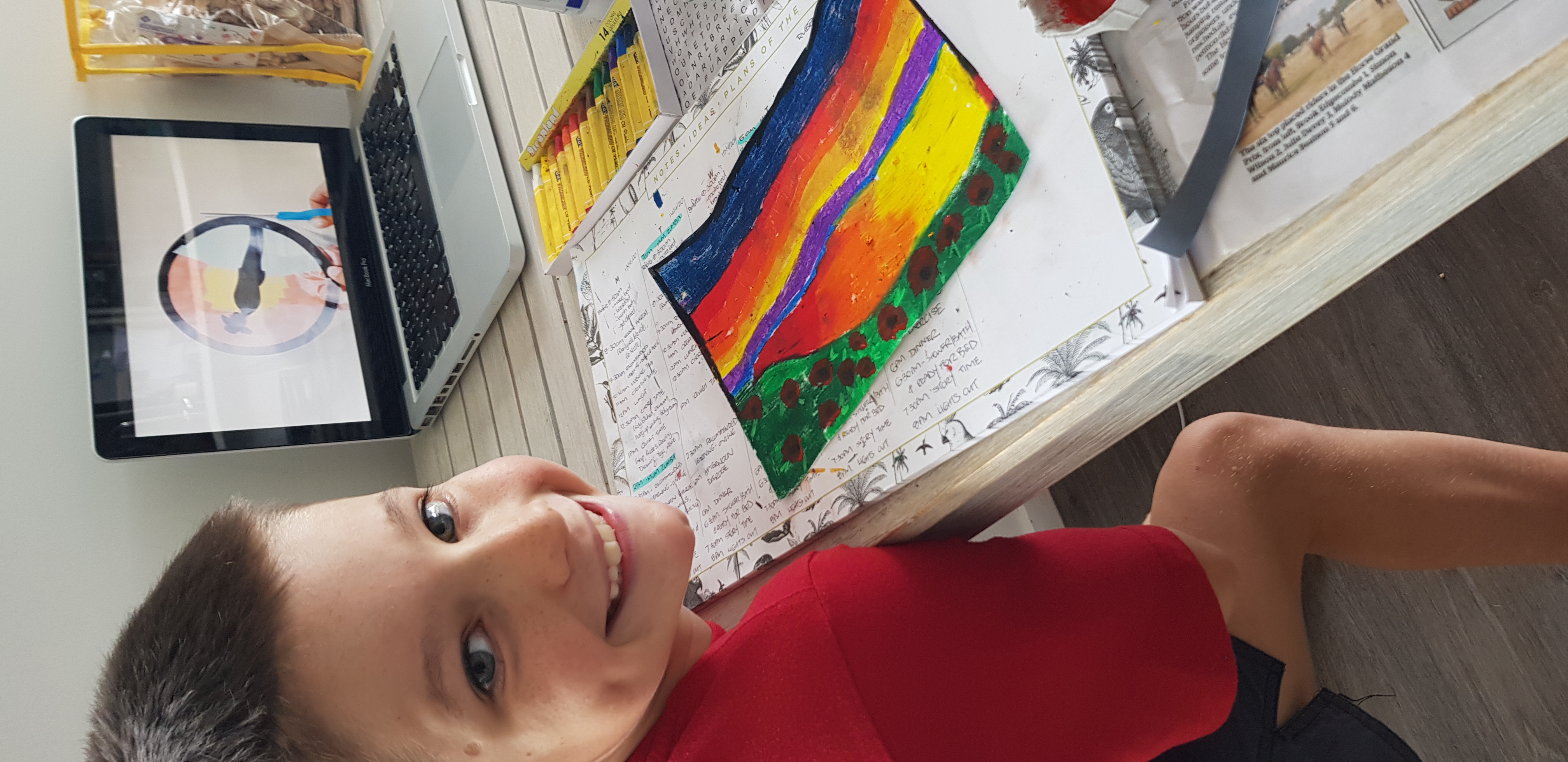 ANZAC Display
How cool is the Hartung Whaanau ANZAC display?!
If you and your whaanau are going for a walk, remember to keep an eye out for all of the awesome ANZAC displays everyone has put out!
Great work Hartung Whaanau! I wonder if anyone has spotted your beautiful Poppy Wreath.
Mathletics

Certificates

Congratulations to all the students who have been working really hard and received a certificate!
Keep up the fabulous work.
Silver Certificates!
Cassius Luu
Jaspal Sando
Mikaele Tauvela
Bronze Certificates!
Austin Christopher
Andre Anand x2
Aarna Chavada
Cassius Luu x3
Jaspal Sando x4
Mikaele Tauvela x5
Isabelle Wilds x2
Reading Eggs/press
Certificates
Congratulations to all the students who have been working hard on Reading Eggs/press and received a certificate!
Keep up the amazing work.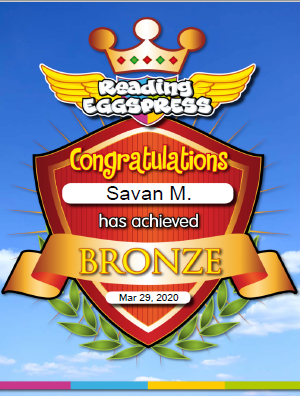 Reading Eggspress
Bronze Certificates:
Andre Anand x2
Jaspal Sando x2
Clarissa Zuze x2
Talitha Reed
Hunter Archer x3
Cassius Luu
Savan McDowall
Isabelle Wilds
Jaylan Whiunui-Manukau
Reading Eggs
Gold Certificate
Isabelle Wilds
Kaleb Tipene
Lucas Crowther
Andre Anand x2
Jadyn Hartung
Silver Certificates
Lucas Crowther
Cassius Luu
Jaspal Sando
Writing Legends: Guess The Character.
A great example of 'Guess The Character' writing activity on Writing Legends. Can you guess the character? Email your answers to g.rimene@pokeno.school.nz
My character was the first girl superhero created. She is strong, fast, beautiful and she can fly. She is the champion of love, peace and justice. She doesn't have to be saved because she does the saving. Her mother is queen Hippolyta. She was given her abilities by Greek gods. The first city she lived in was Boston, Massachusetts. In her 80's run. she got a crush on superman after she first meet him. She is vegetarian. She can also talk to animals." And the answer is...
By Humairah Begum
Our Friends at Eeny Meeny have a great Competition Running...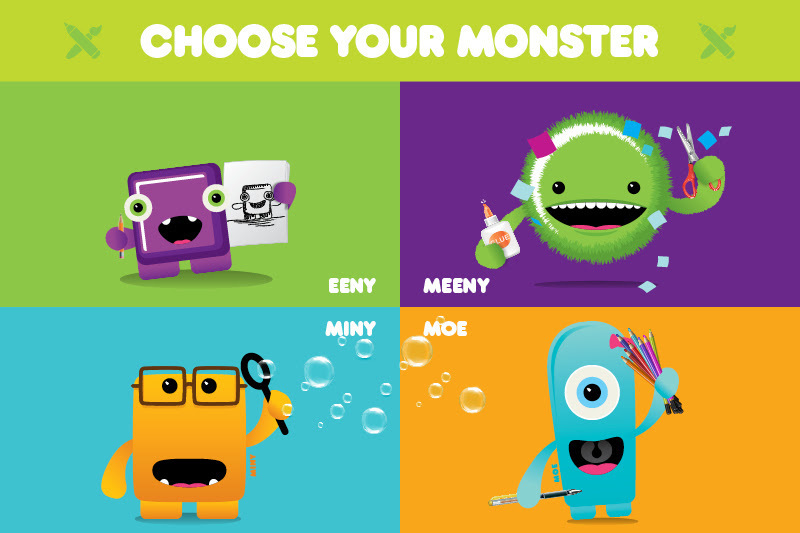 Create an Eeny Meeny monster of your choice out of anything you like. You might paint it, draw it, sculpt it or even build it from Lego. The more creative the better! Be sure to choose from one of the Eeny Meeny monsters above. Enter as many times as you like. This competition opens 16 April 2020 and expires at midnight 27 April 2020.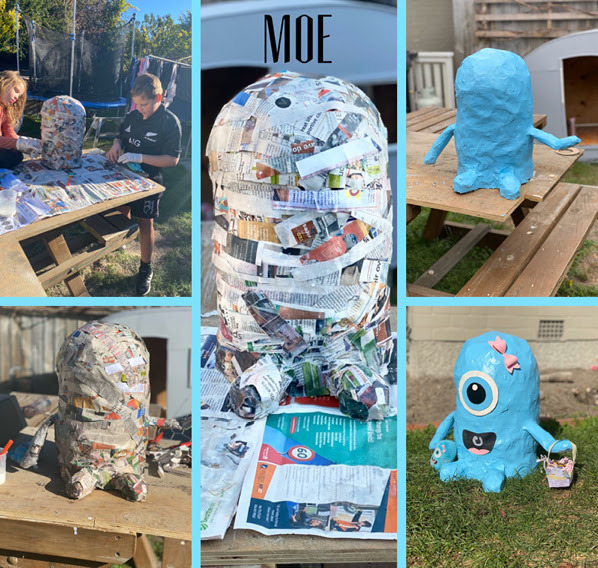 Congratulations!
Room 10's top three participants are...
Week 2
Mathletics:
Jaspal Sando- 2 hrs 25 min
Cassius Luu- 1 hr 58 min
Talitha Reed- 1 hr 38 min
Reading Eggspress:
Andre Anand- 8.1 hrs
Talitha Reed- 6 hrs
Savan McDowall- 3.5 hrs
Writing Legends:
Jaspal Sando-261 min
Abigail Jensen- 138 min
Mikaele Tauvela- 133 min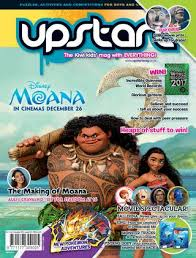 upstart magazine
Kia ora Room 10 whaanau, check this out!
Thank you to Miss Lee and Mrs Flint for making this opportunity possible for our Kea Whaanau Learners. Click the link here to explore the April/May edition of the magazine, read what other children around NZ have written, enter the competitions to win prizes!
Writing LEGENDS
Hey Room 10 Whaanau, I have emailed everyone with a very cool link, login and passwords to a website that I have signed us up for; Writing Legends. This website is designed to encourage writing with Live Writes, Free Writes, and Vocabulary building. I promise, you will love it! I can't wait to read all your amazing stories I know you will all write.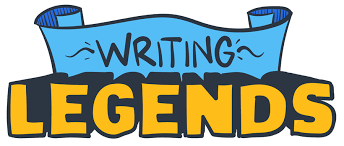 During the first half of this term Mrs Turton, Room 10 students and I have been learning about different poems.
Here are a couple of standout Painless Poetry Pieces that the students did with Mrs Turton that even received a Principals Special Sticker!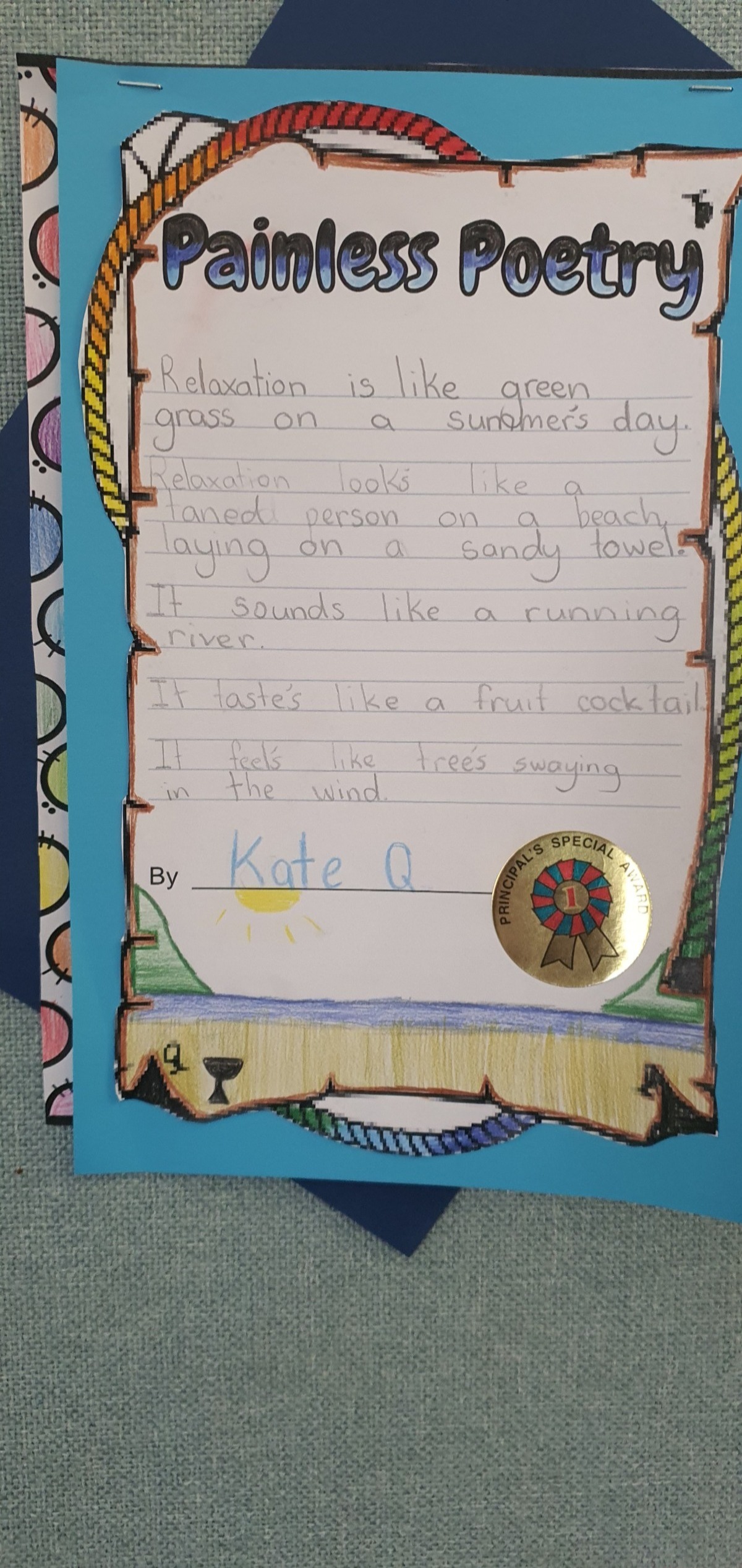 All About me
The About Me Shirts are double backed. The back of the shirts are goals that each student wants to meet throughout the year and the front are things about the students- Favorite movie, song, food colour etc etc. It is displayed with the students Amazing Glasses that show visualisation of their time at camp.
Mahi Kainga~Homework
Homework for room 10 students: 20 minutes of Mathletics and Reading Express alternative evening. Research topics that you want to learn about, as long as the relate back to our overall topic of the week. See Homework Template attached. Homework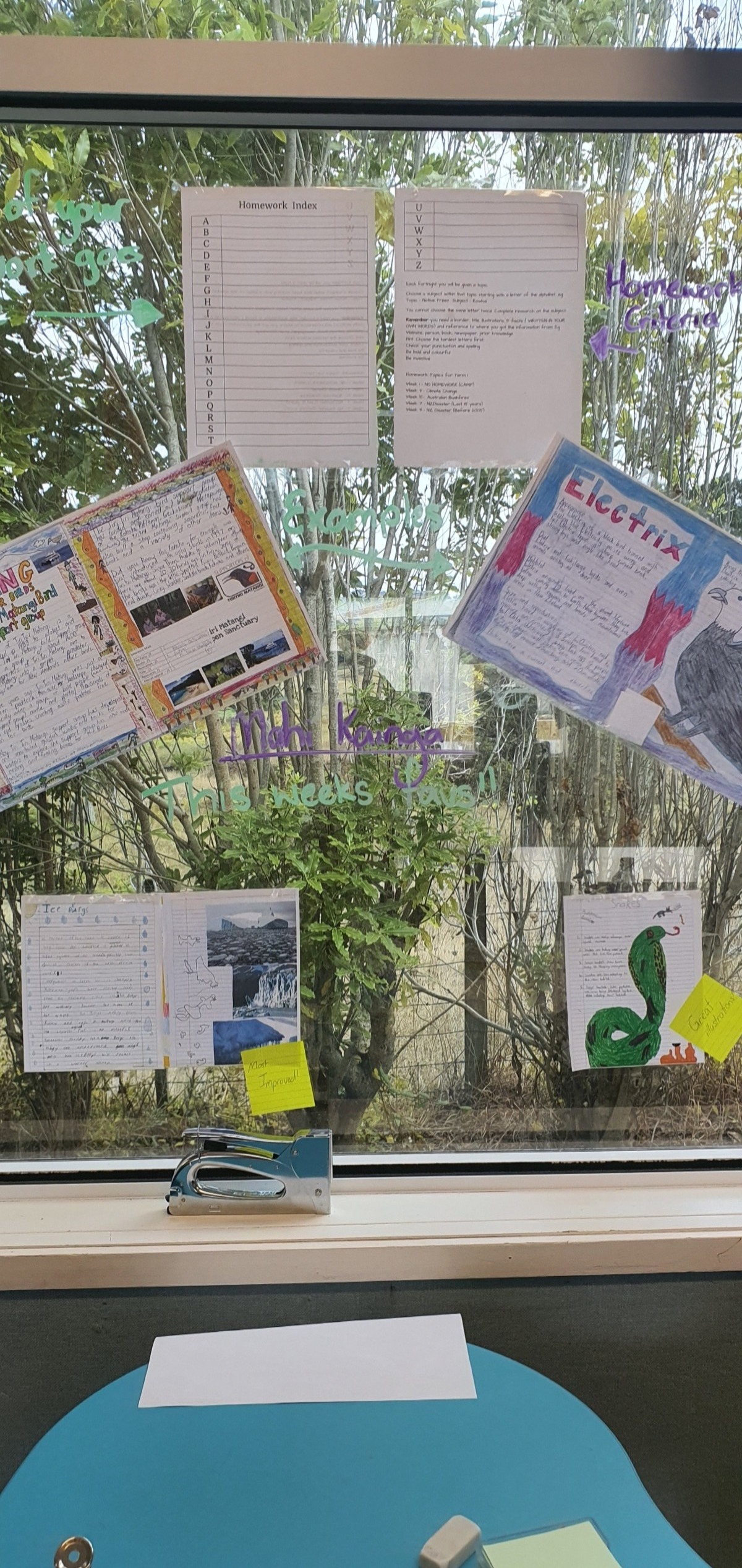 Mahi Kainga Display Window.
The display shows the criteria for homework along with examples of how to set out your work.
This Weeks Fav!
Every fortnight, I select two students books who have shown Whakawhanketanga in their homework. Whether that be for improving in their writing, drawing or display skills or for meeting more of the criteria then they did the week before.
These are photocopied and shown on the display window.
Chosen valley camp
A snippet of Kea Whanau Camp 2020