Welcome to room five
Head over to our Tui Whanau Learning from Home page to find learning for Week 5 and 6- Learning From Home Tui Whanau
If you have not received an email from me over the past two weeks please let me know by emailing me at d.ingramtrevis@pokeno.school.nz
For visual arts this term room 5 has been exploring a range of techniques and mediums. Check out our pictures of us using collage and fingerpainting.
Finger painting: Nina and Aahana
Collage: Jack, Gareth and Nathan
Finger painting: George and Ronaldo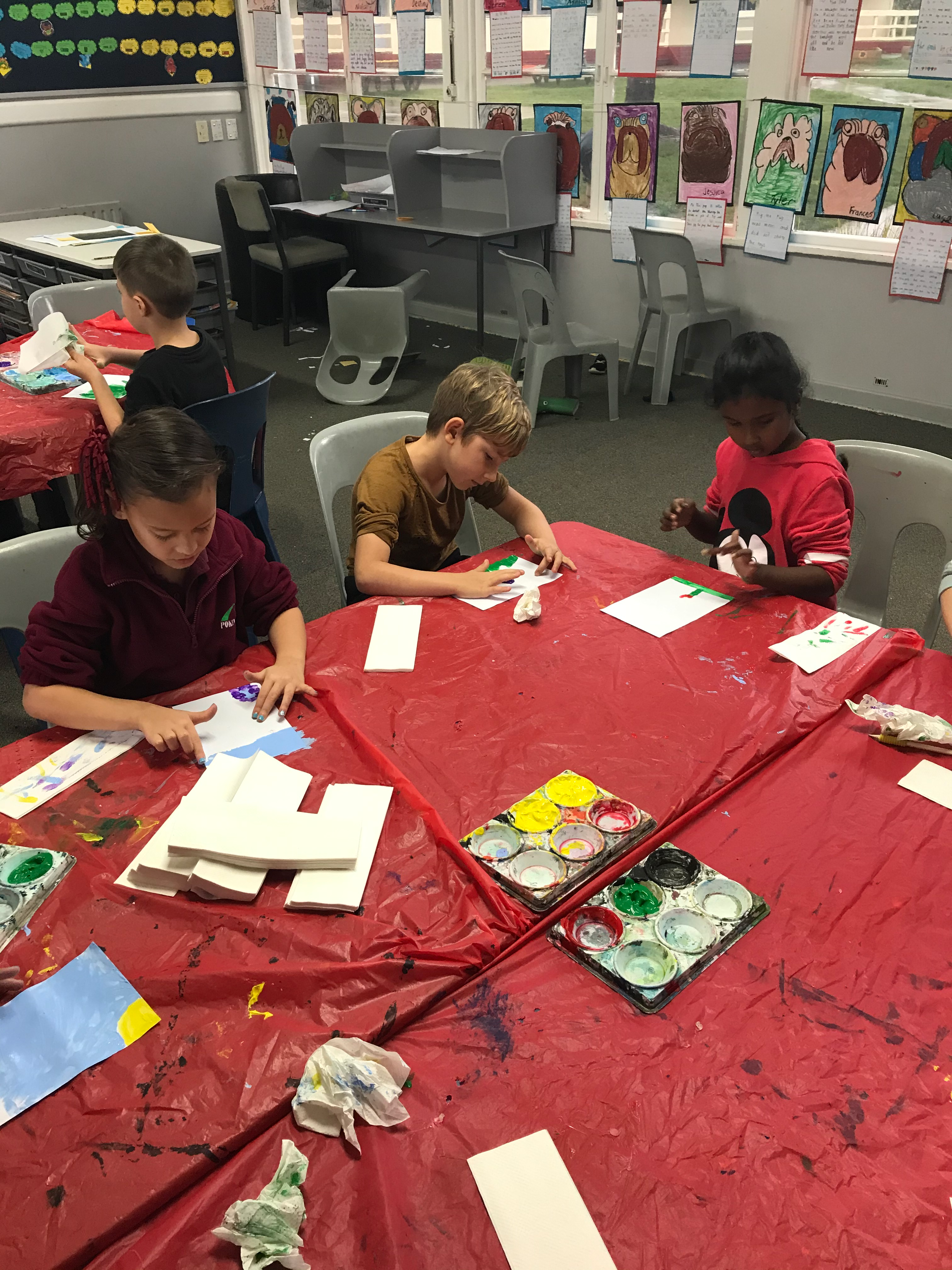 Finger painting: Sienna, Levi and Jessica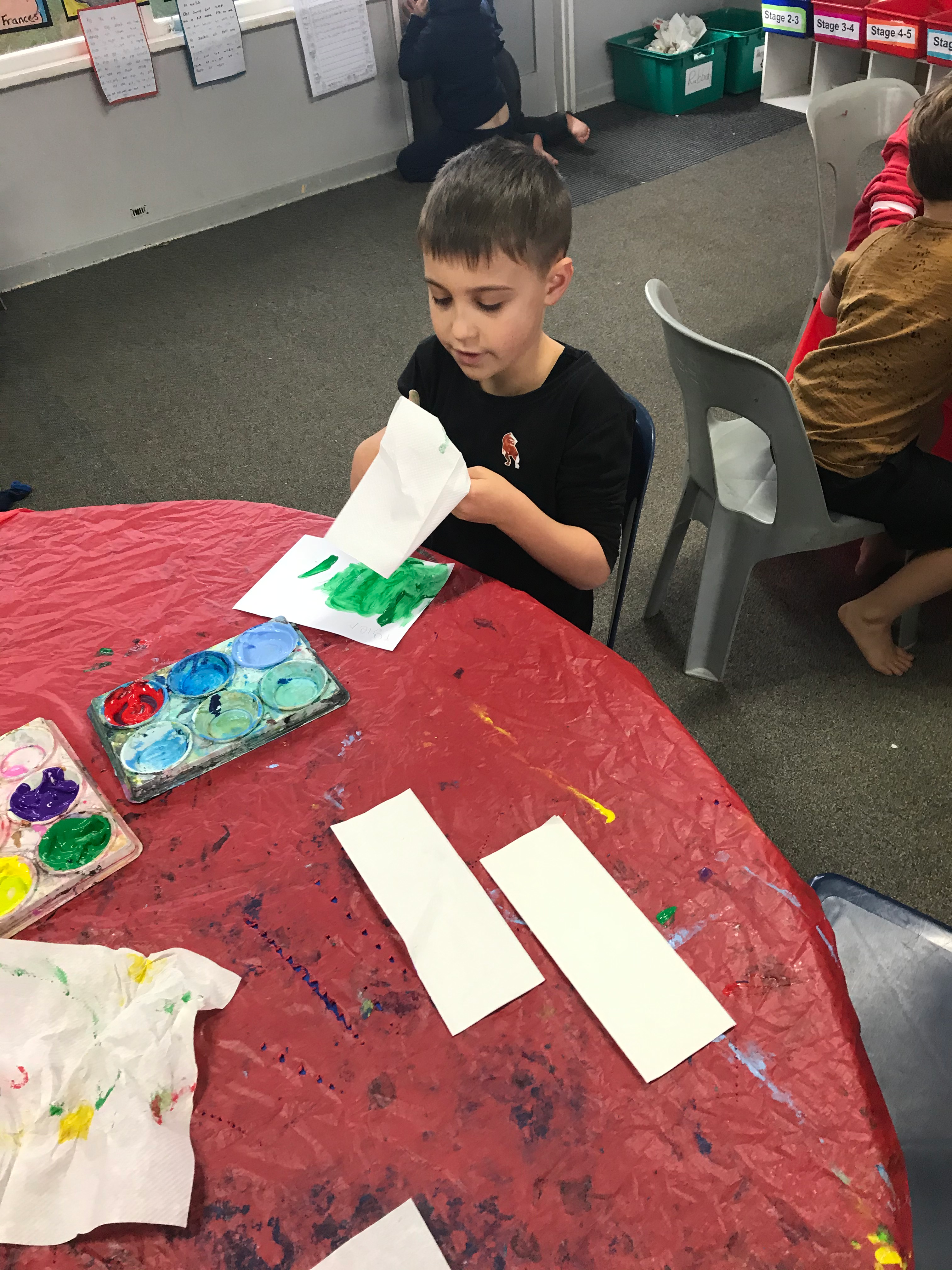 Finger painting: Tyler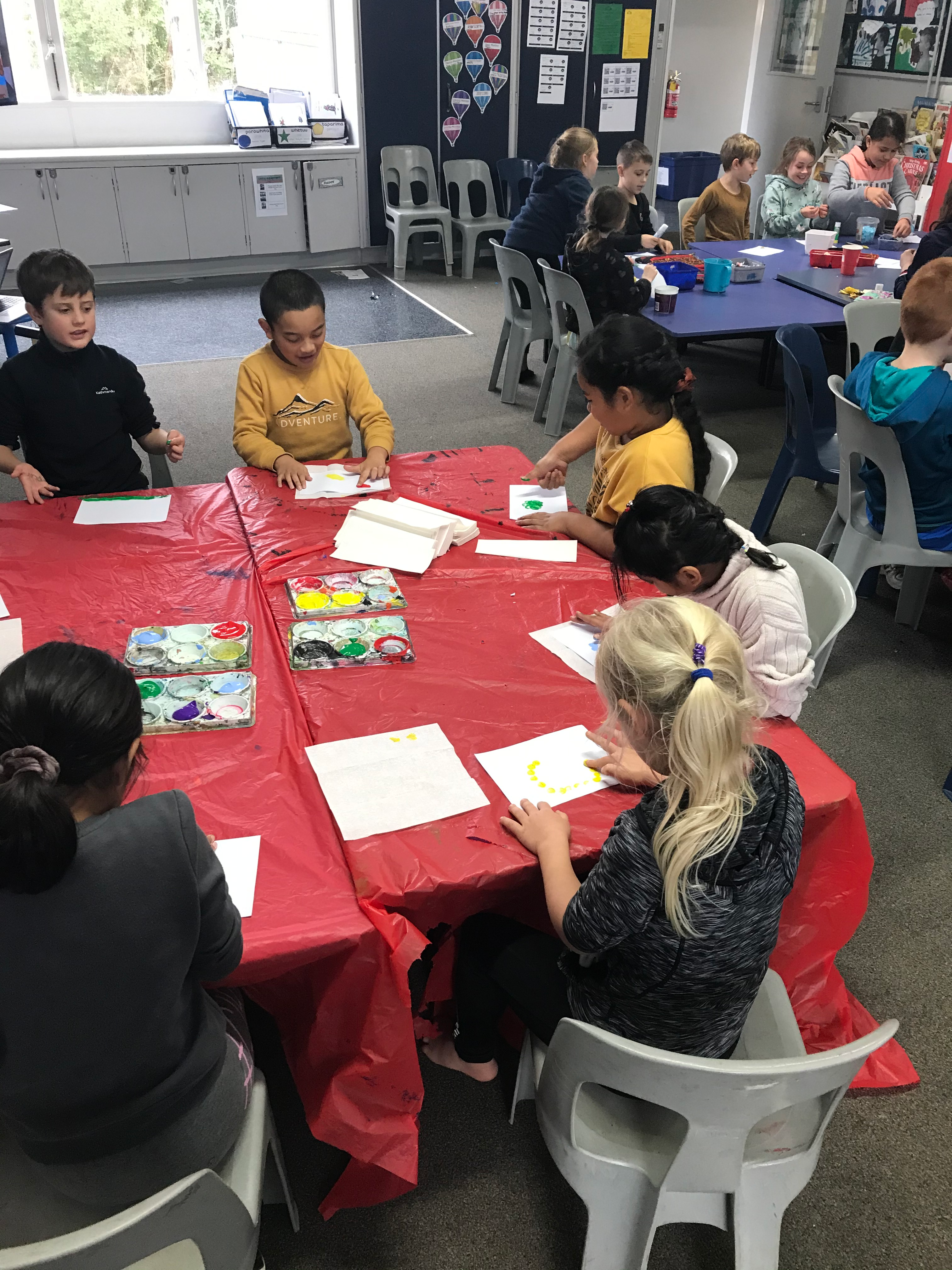 Finger painting: Ronaldo, Ashton, Nina, Aahana and Charlotte
Finger painting: Nathan, Jack and Logan
Collage: Aaliyah and Natalie
Collage: Aahana and Destiny
Collage: Charlotte and Lucas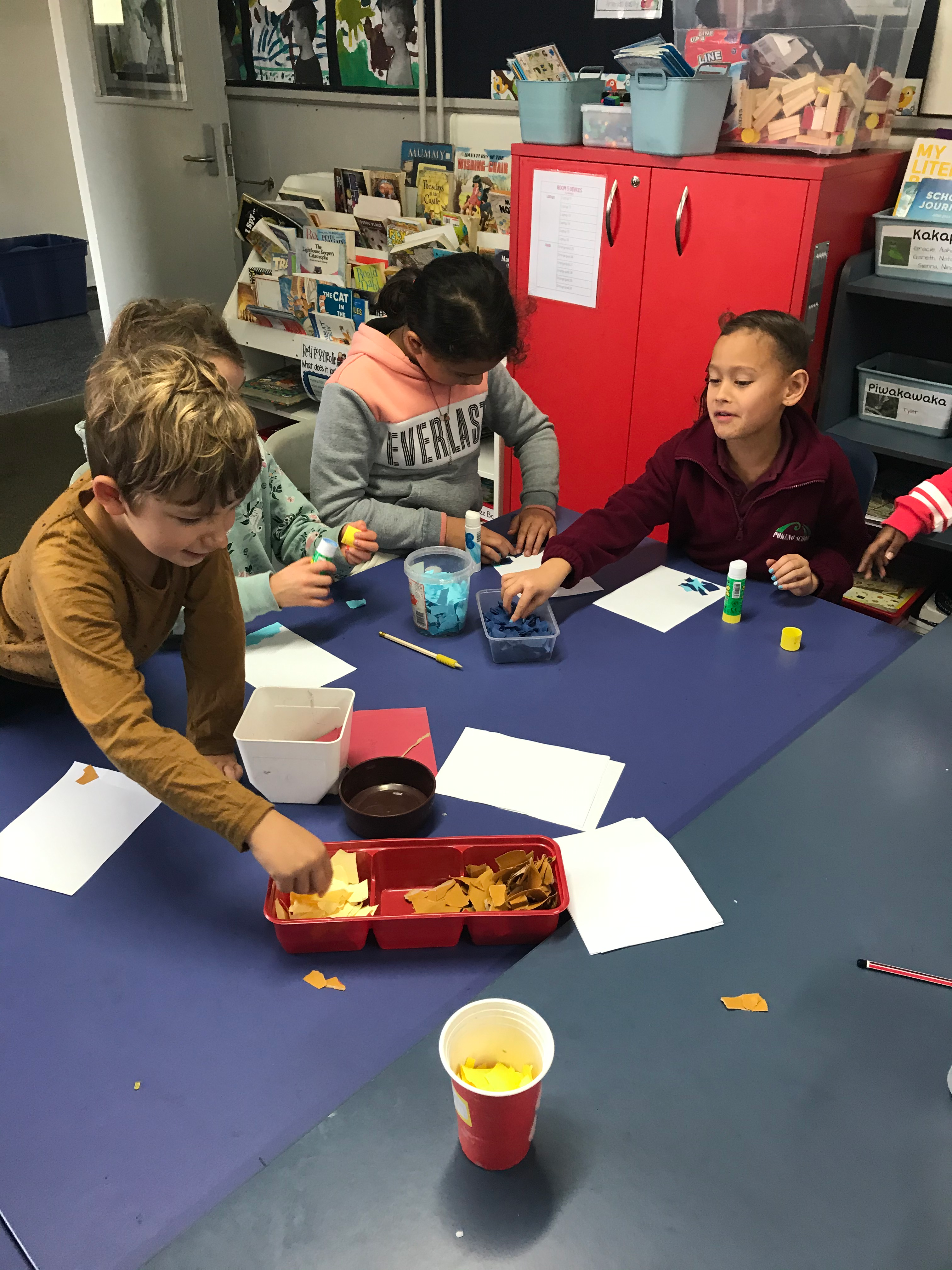 Collage: Levi, Frances and Sienna
This week to kick start our new unit of inquiry looking into the challenge of survival for mini-beasts Room 5 went on a scavenger hunt to find the mini-beasts we already have occupying our school. After finding a range of exciting mini-beasts we created Who am I? descriptions in class.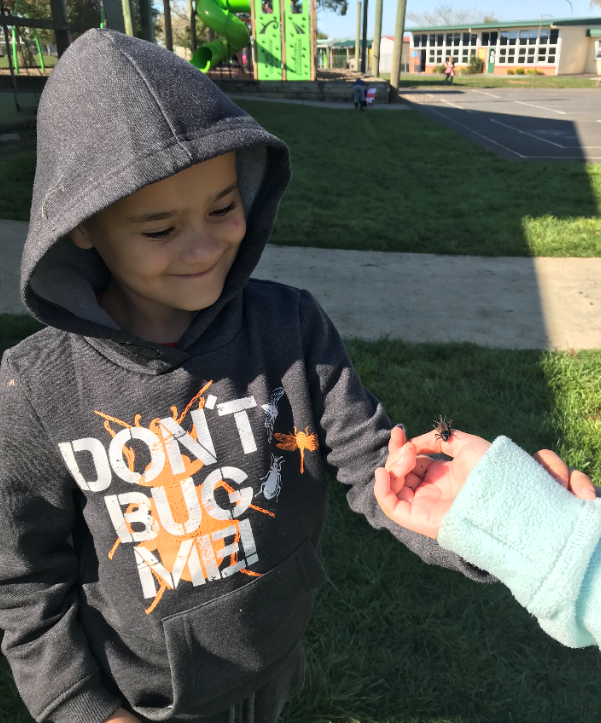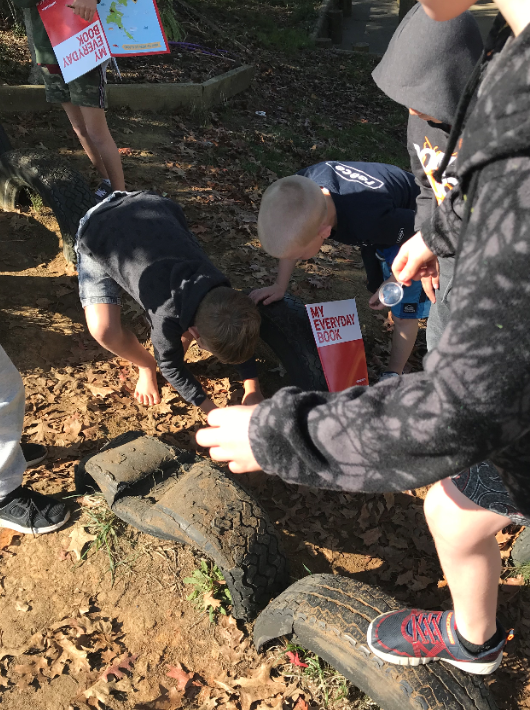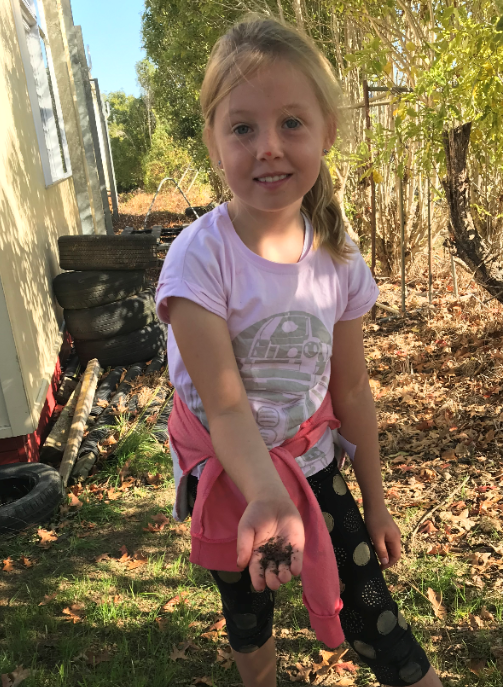 Reading Eggs and Reading Eggspress Certificates- Term 2
Room 5 has been working hard on Reading Eggs and Reading Eggspress. Check out the below students who have gained certificates during Term 2.
Mathseeds and Mathletics Certificates- Term 2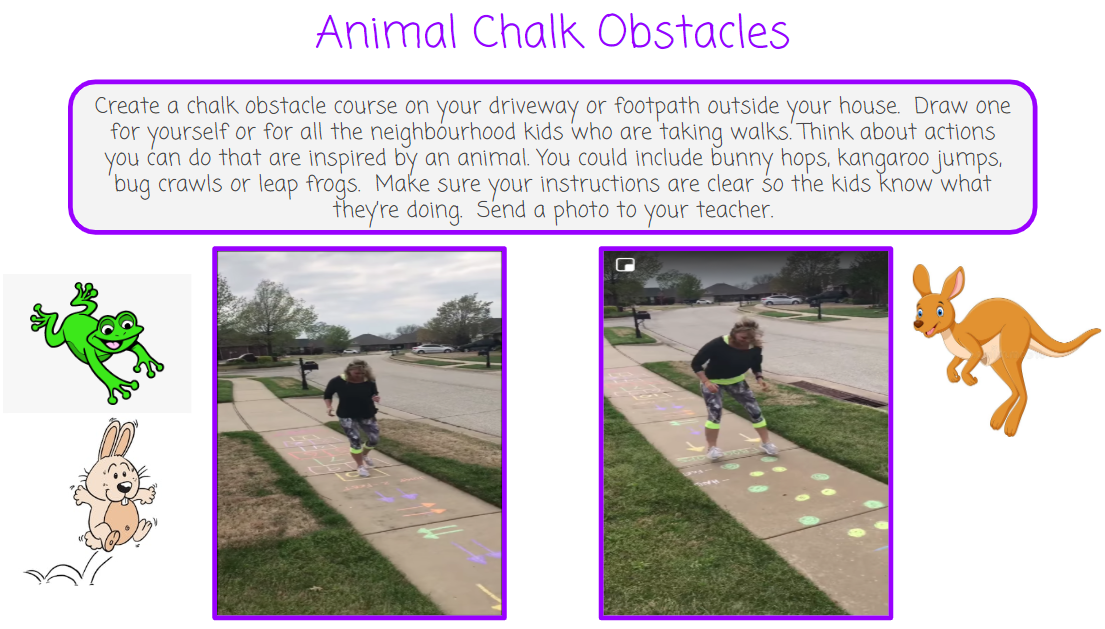 Create a simple board game that can be played as a family. Use the below image as a starting point then add instructions to each square.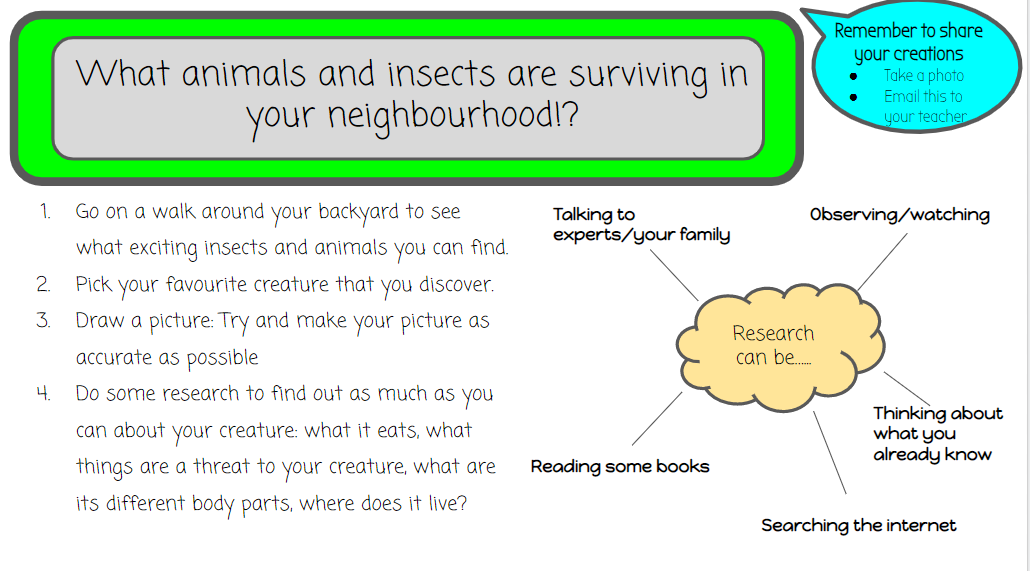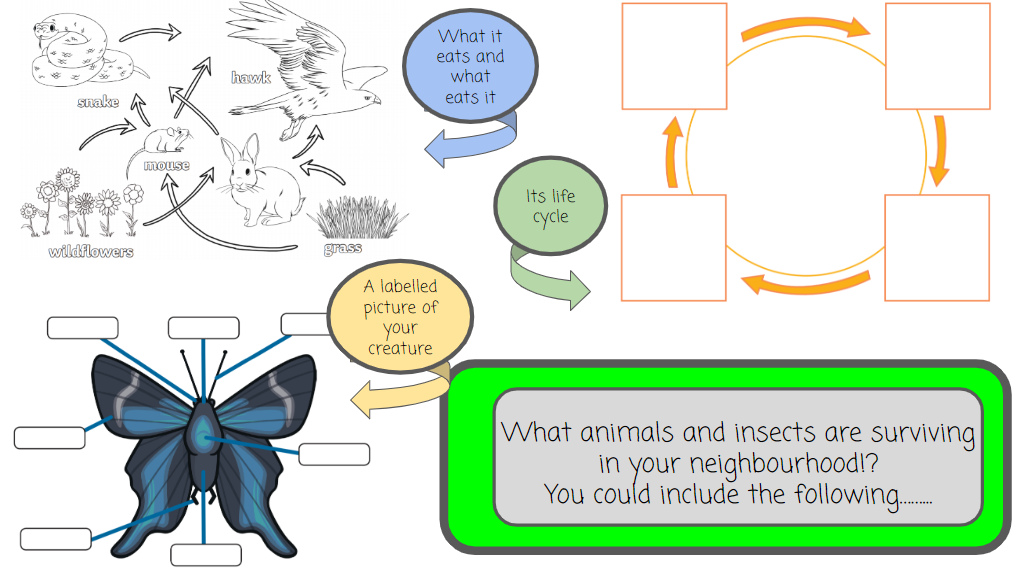 Family Activity
Go for a family walk and complete a 'sound safari'. Tick off everything you hear from the sheet. See if you can add any sounds to the sheet.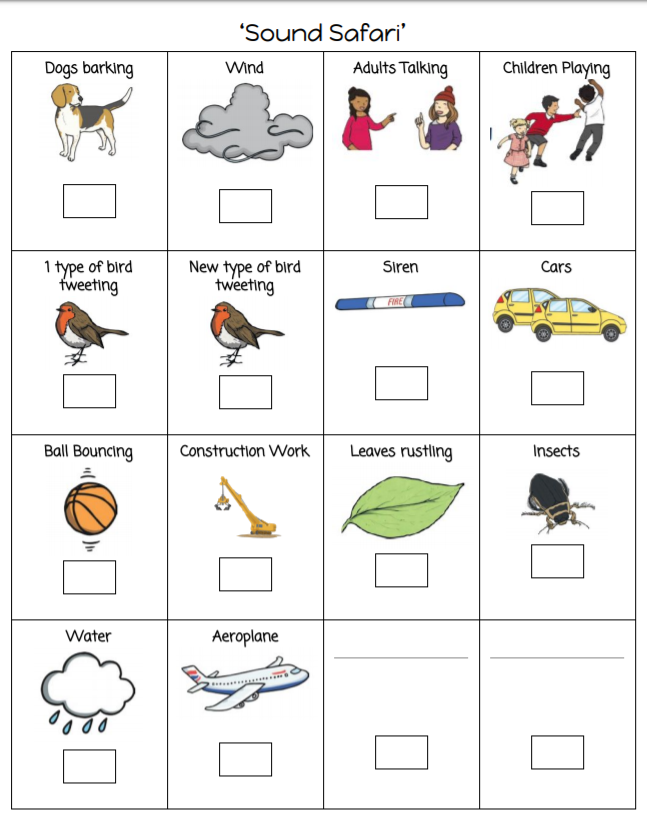 Weekly Challenge- Week 3
Watch and/or read the story of Goldilocks and The Three Bears
Can you make yourself and your family some porridge for breakfast? See how creative you can get with your toppings!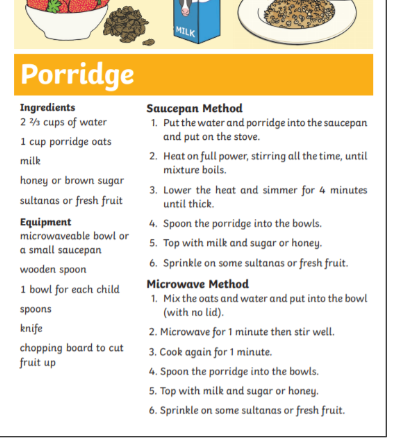 The Ordering Challenge
Goldilocks was having problems trying to find what item was the right size for her. Go on a hunt in and around your house to find items that are 3 different sizes. This could be spoons, bowls and chairs like Goldilocks or anything else you can find.
Remember to share your Weekly Challenge Accomplishments on the class sharing page or with me!
Family MINDFULNESS Activity
Complete a drawing of who is in your bubble. Label who is in your bubble and include one positive thing about that person being in your bubble on the label. Draw some pictures of other bubbles for people who you wish were in your bubble.

Remember to share your creations with me!