WELCOME TO ROOM 4
Learning from Home Take Two...
Monday 17 August 2020 I hope you've all enjoyed the fabulous weather the last few days and managed to get outside. As of Tuesday 18 August, we will be Learning from Home. The Ruru Whanau slides will be available to families on Tuesday morning on the Pokeno School Website.
If you do not receive an email from Miss McVeigh today with information about where to find updated information about suggested activities and ideas of things to do at home, please email me t.mcveigh@pokeno.school.nz and I'll update your email address.
I would love to receive photos of you learning at home so we can post them on our page as a way of seeing what we have all been up to.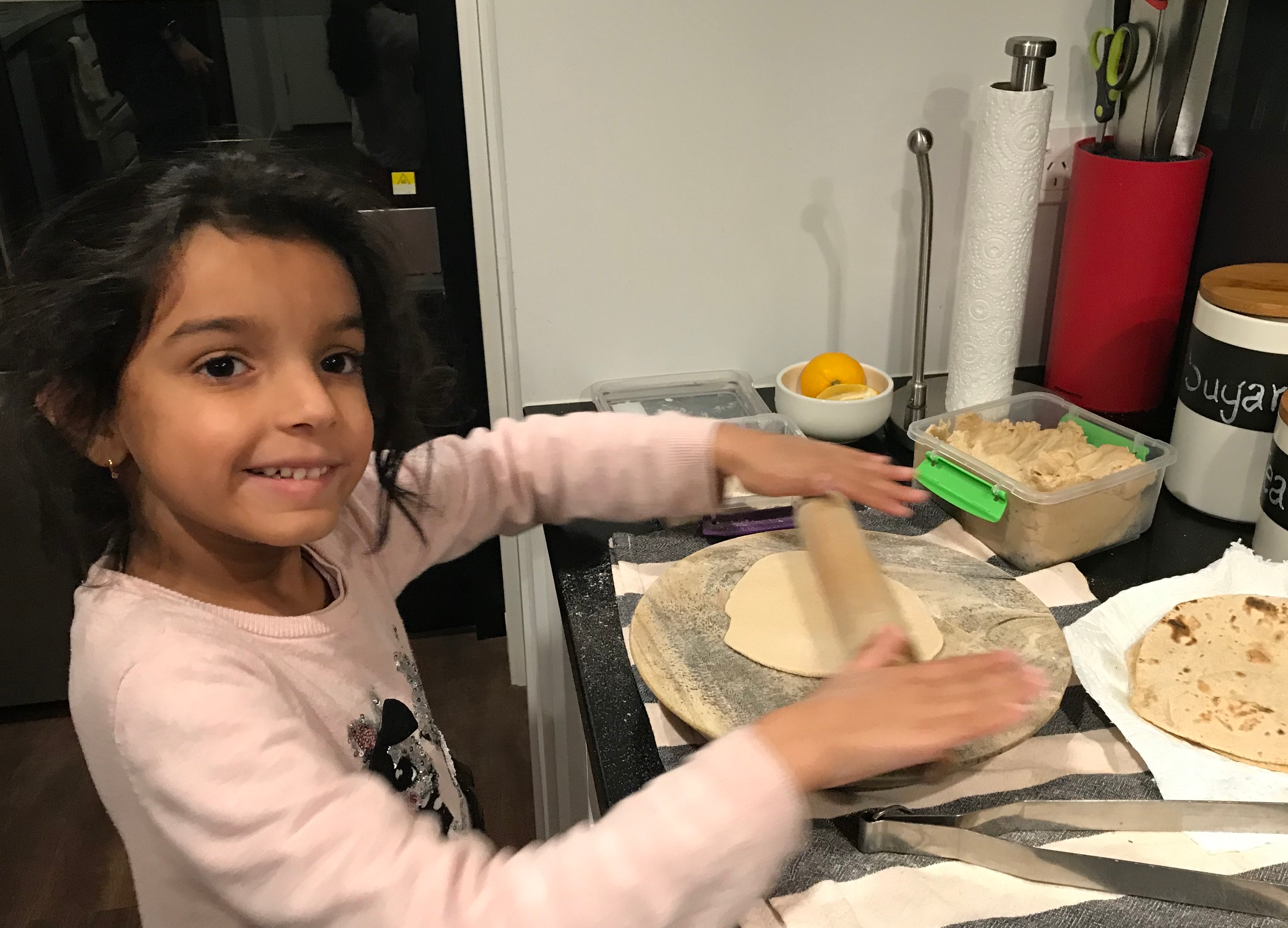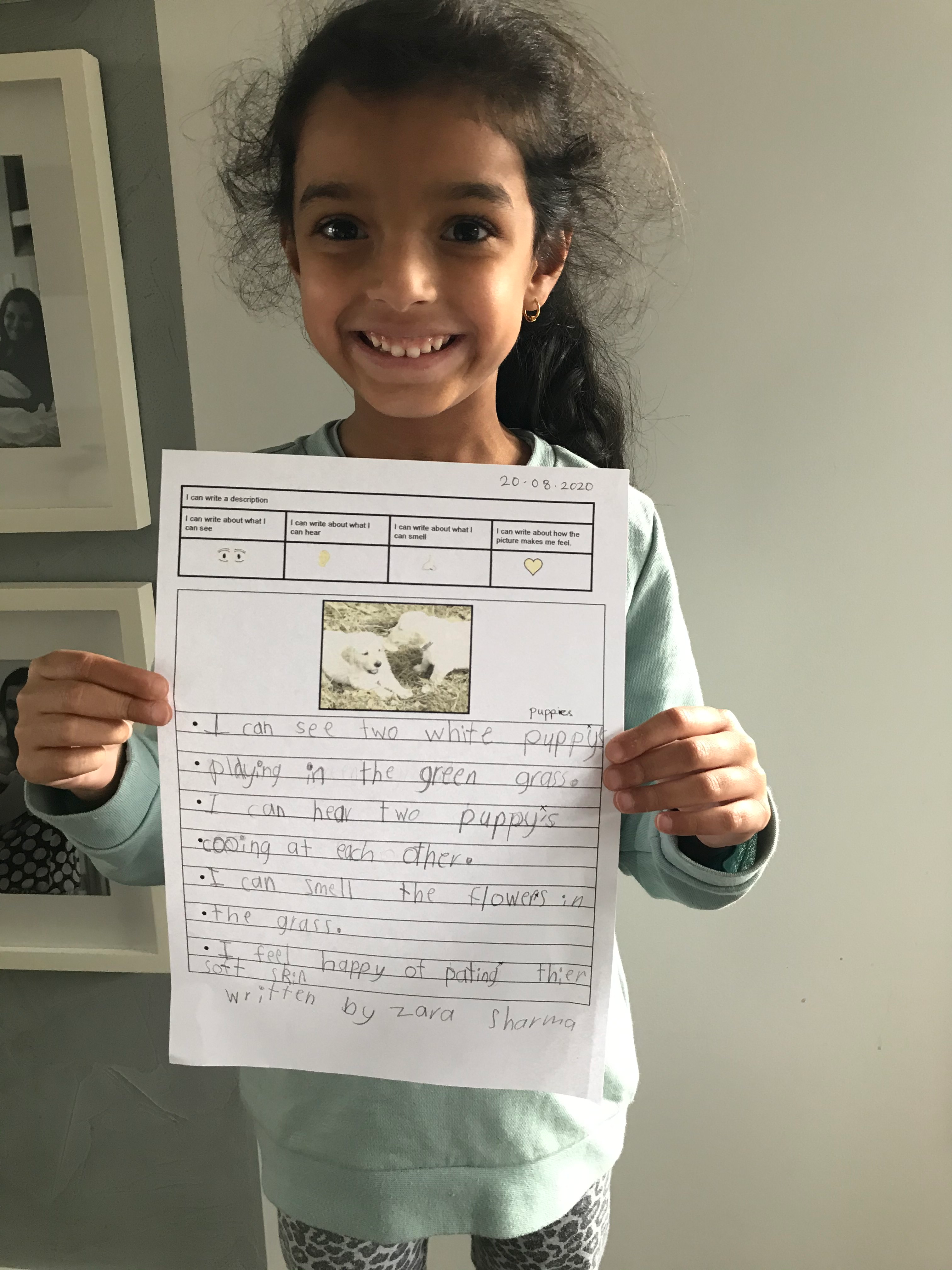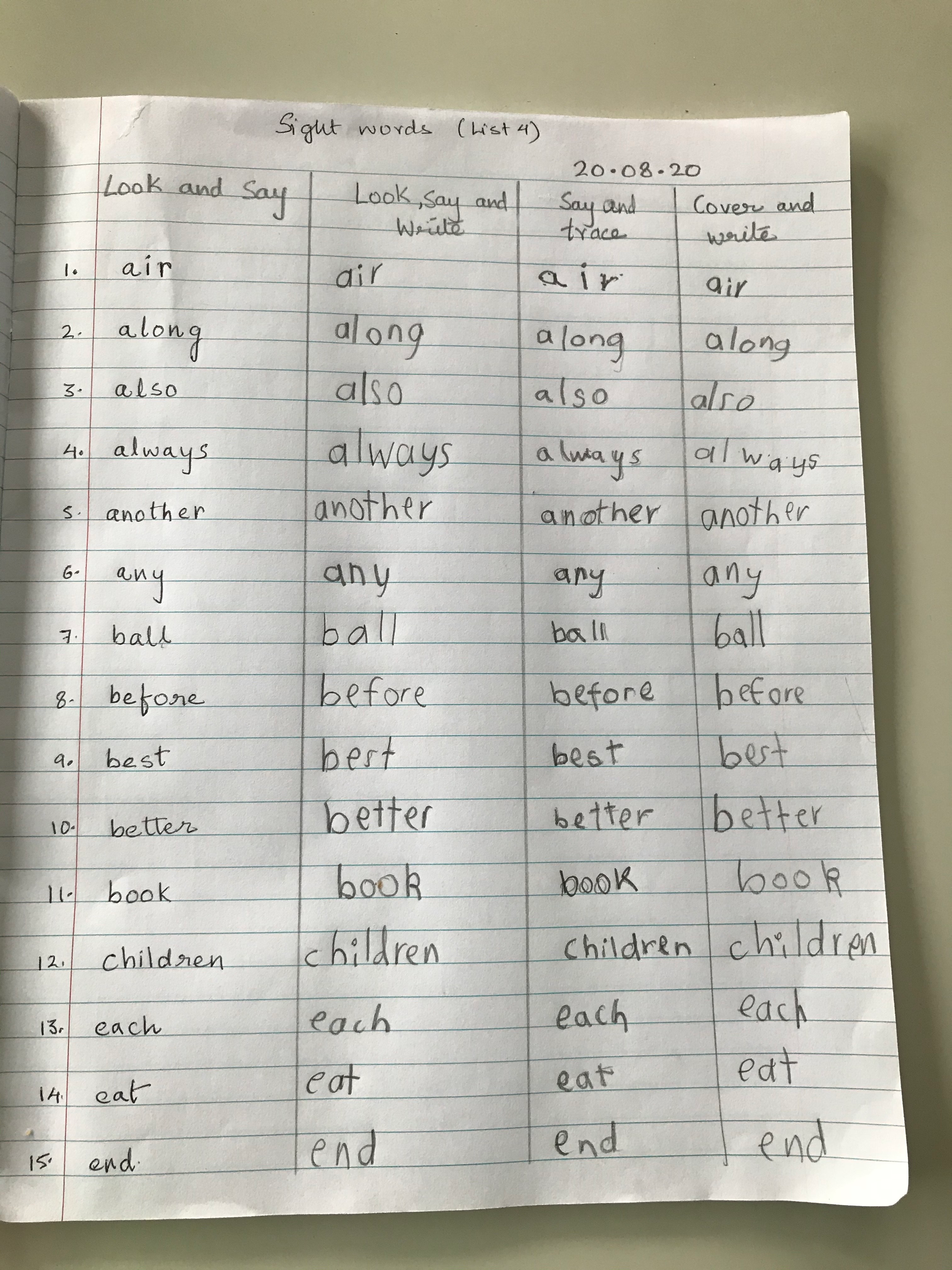 Zara has been learning how to make Roti (Indian flat bread) with her mum. What a fantastic skill to learn.
Audrey and her little brother Jacob have been busy creating, baking and making during Lockdown.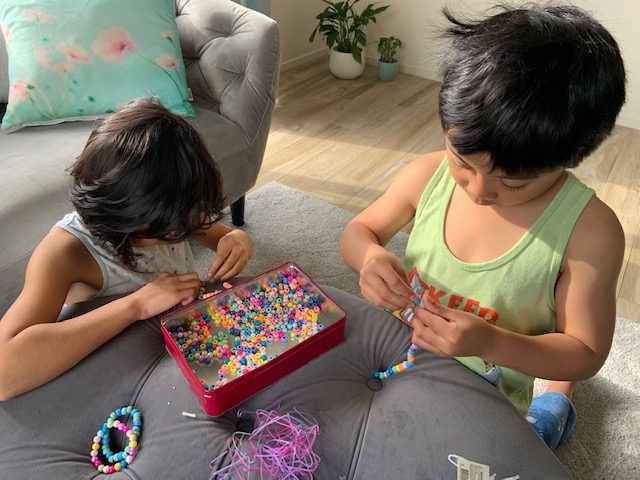 Drawing fairies with different colours
Buzz helping Audrey make her bead necklaces
Drawing fairies with different colours
Flipping pancakes with mum. Yum, everyone loves pancakes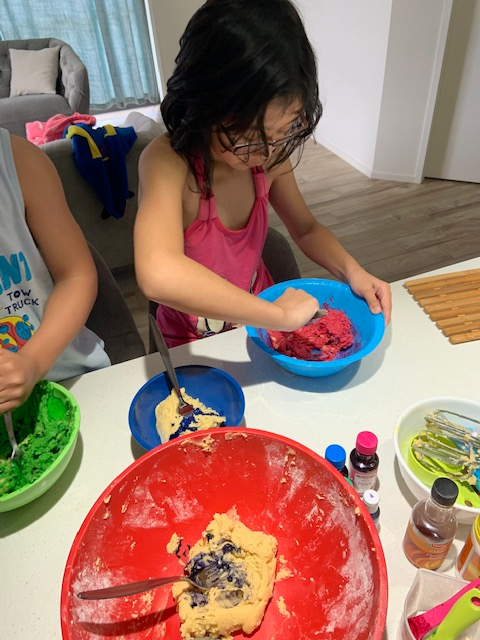 Audrey came up with the idea of making rainbow cookies. She searched 'how to make rainbow cookies' on the internet and found the recipe.
Audrey and Jacob baking their rainbow cookies.
Max has been learning all about bugs. Your bug diagrams are fantastic.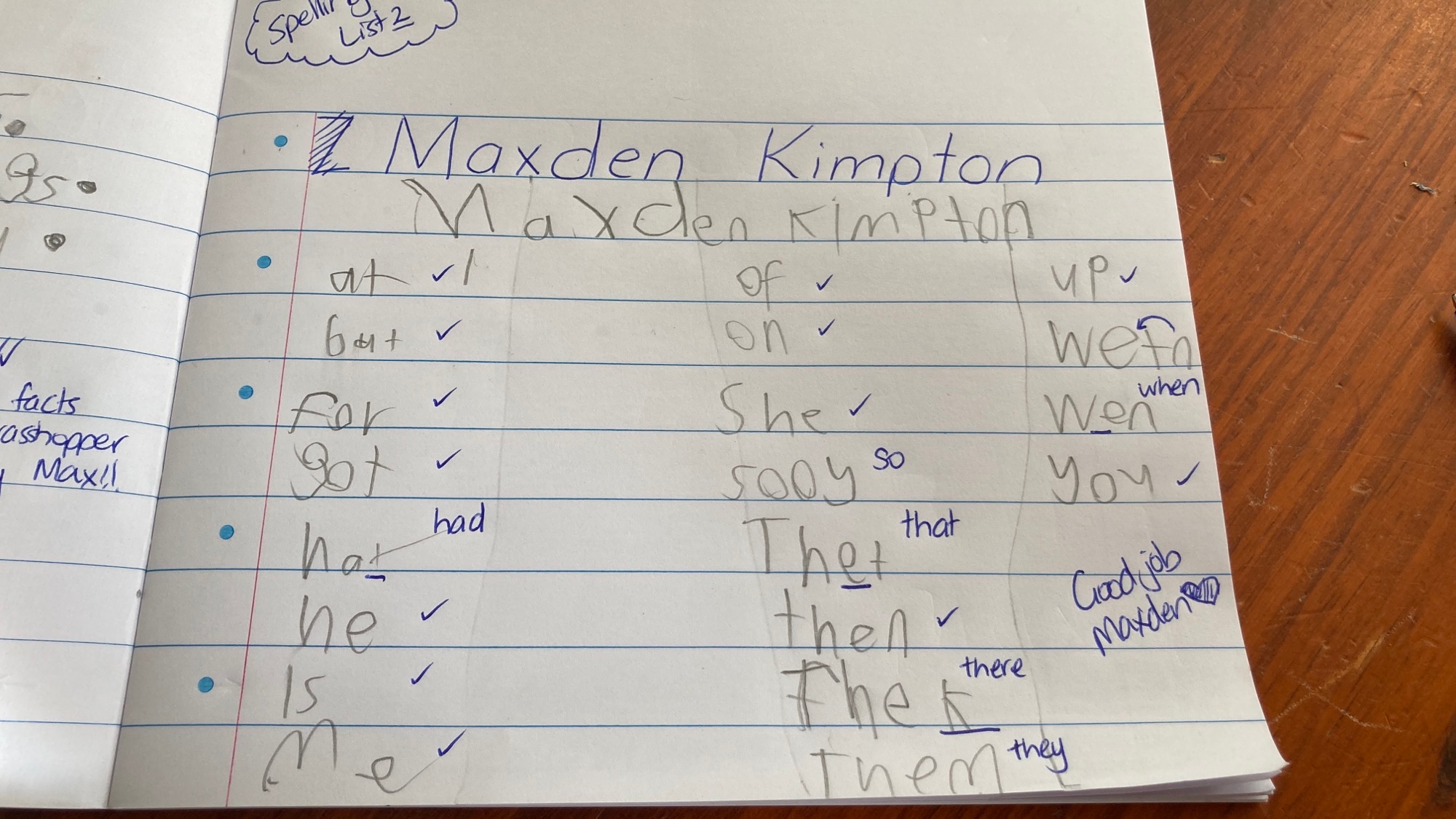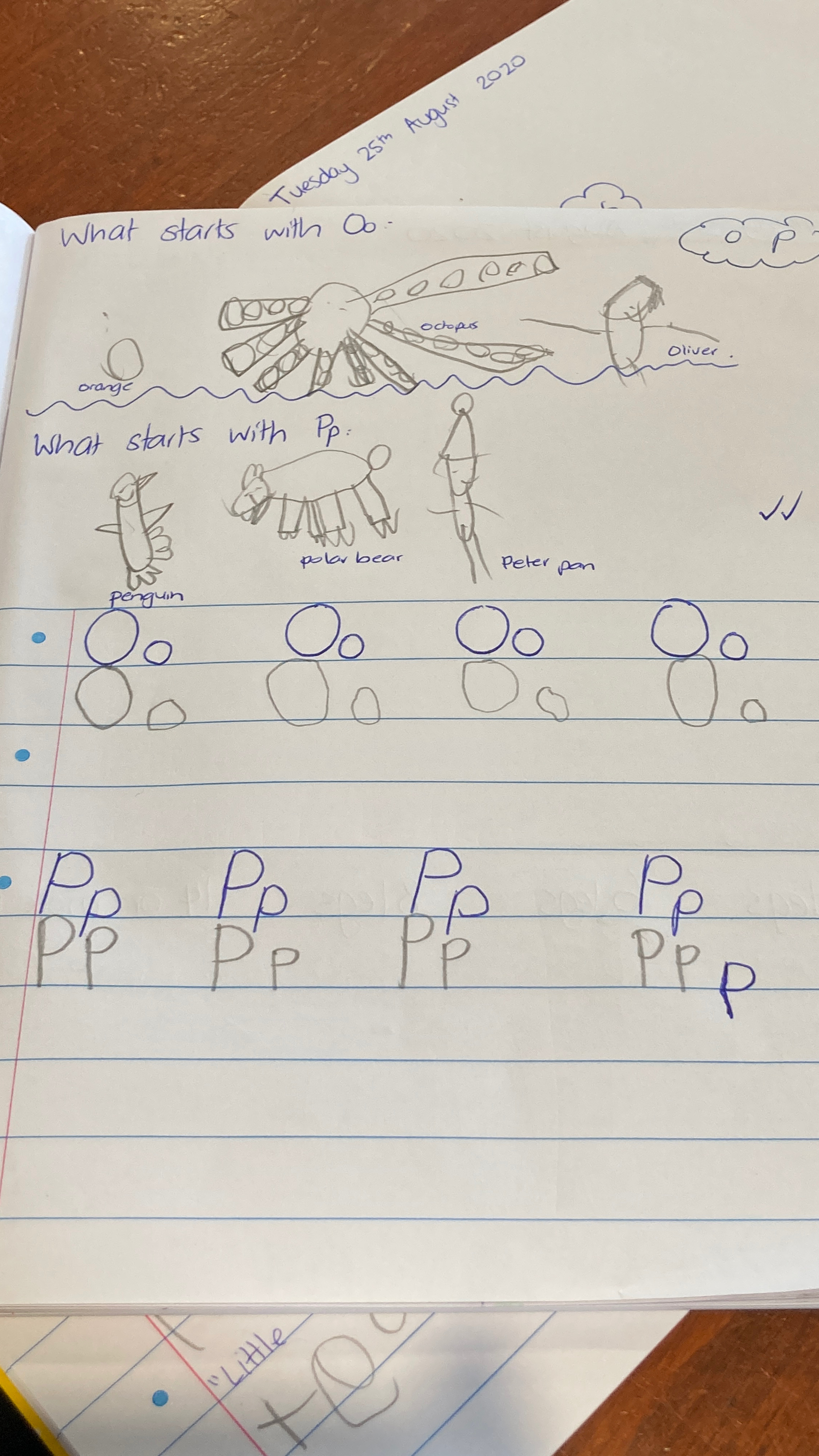 Francesca's Home Learning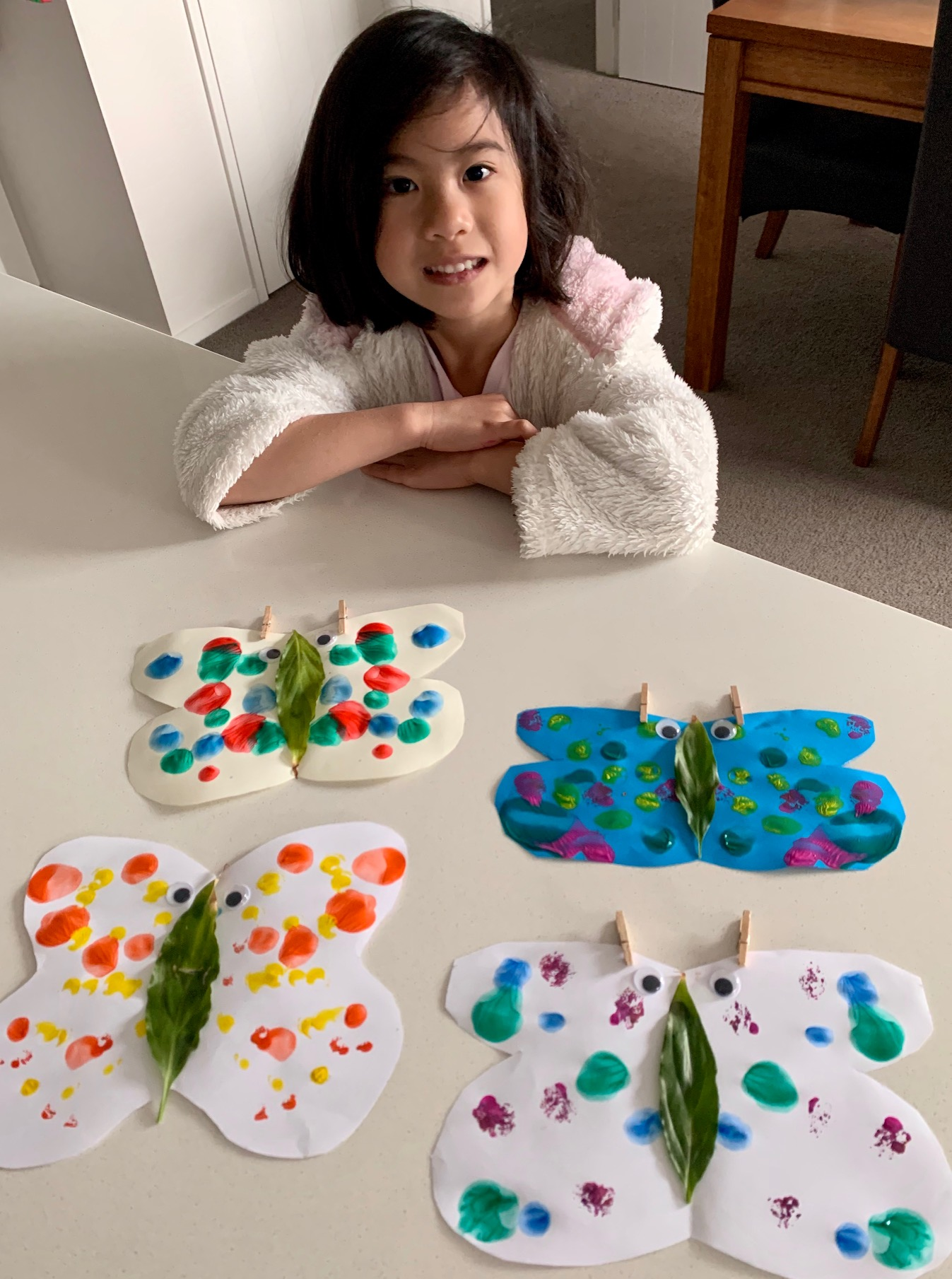 The very creative Francesca or "Chessy" as her mum calls her has created some stunning symmetrical butterflys
Aarohi has been very busy with her learning this week.
WOW Lego Eden Park
Aarohi is very lucky to have a big brother to help her build amazing Lego creations
Jazzlyn's Fabulous Writing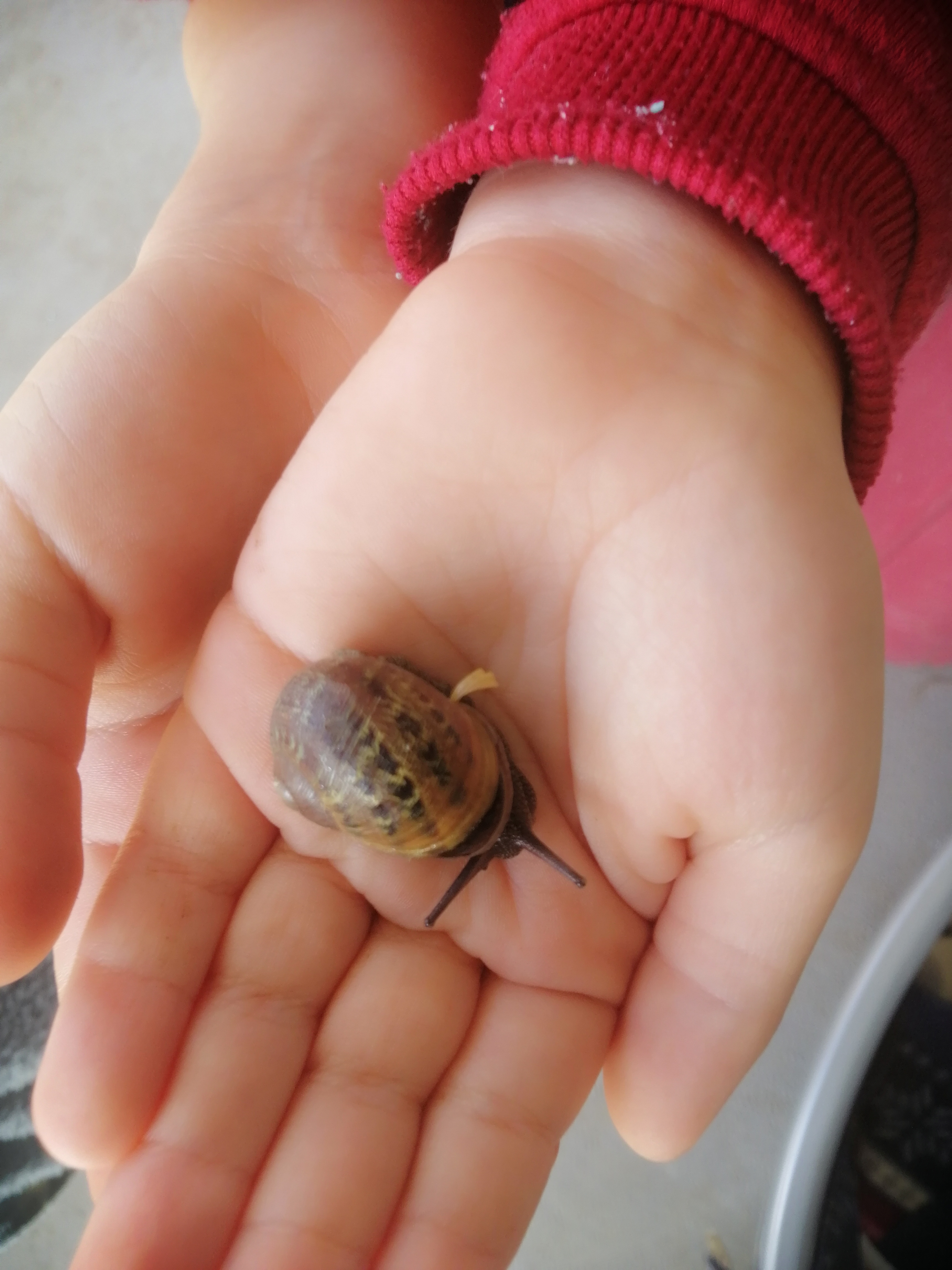 Alexander has been exploring his environment
The mini beast hunter is pretty happy with what he has found
Getting creative with Lego
Our math wizz Aleksander, doing some sums
Taylor has created a fabulous lego bug and house. He even wore his awesome bug shirt for inspiration.
Taylor and his sister used books to help build their houses and bugs.
A lot of concentration goes into making a bookmark for your new Harry Potter book!!
Our clever Taylor has created these amazing bugs. Can you guess what they are?
Beautiful Symmetrical Butterfly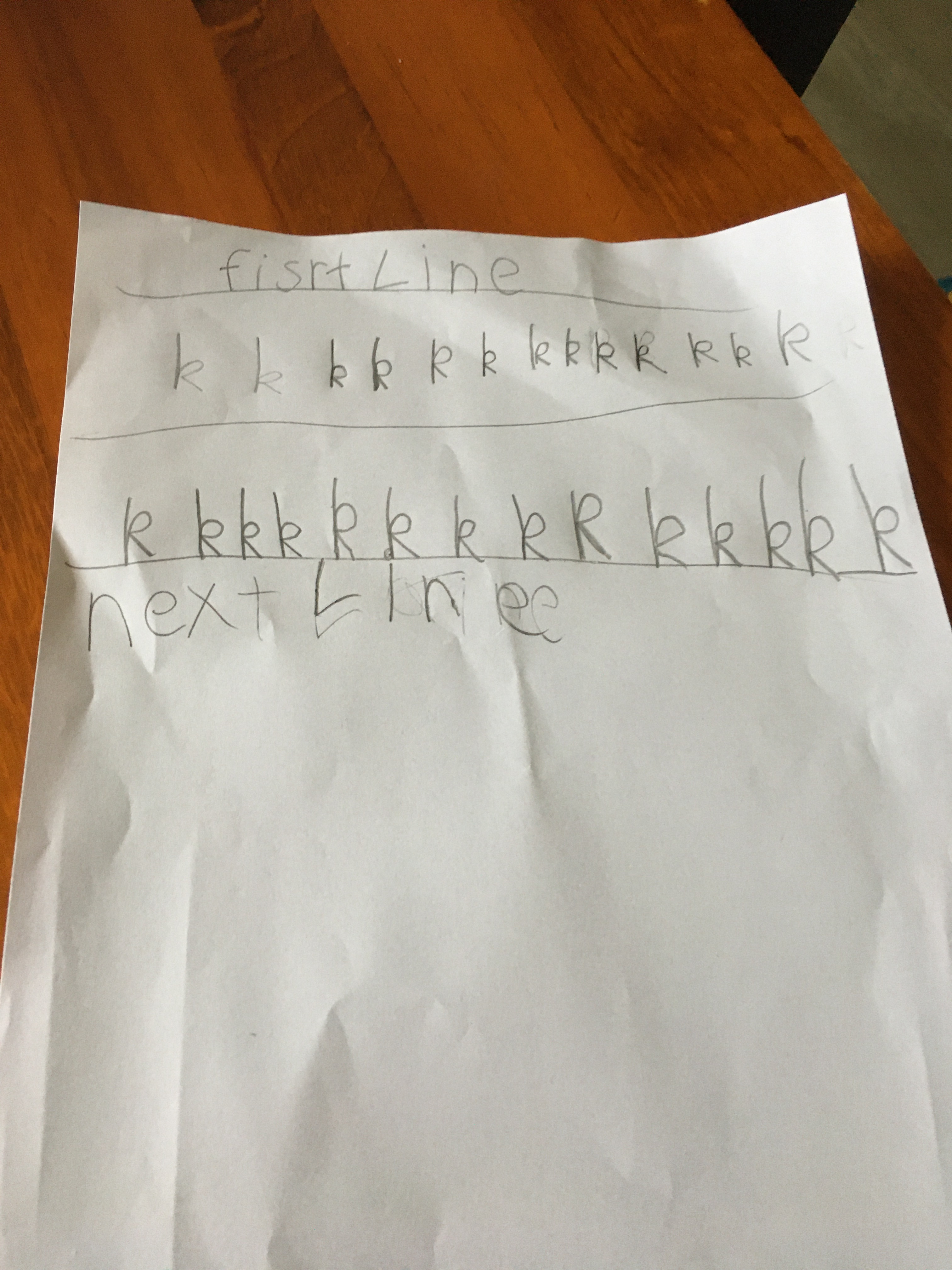 Practicing his handwriting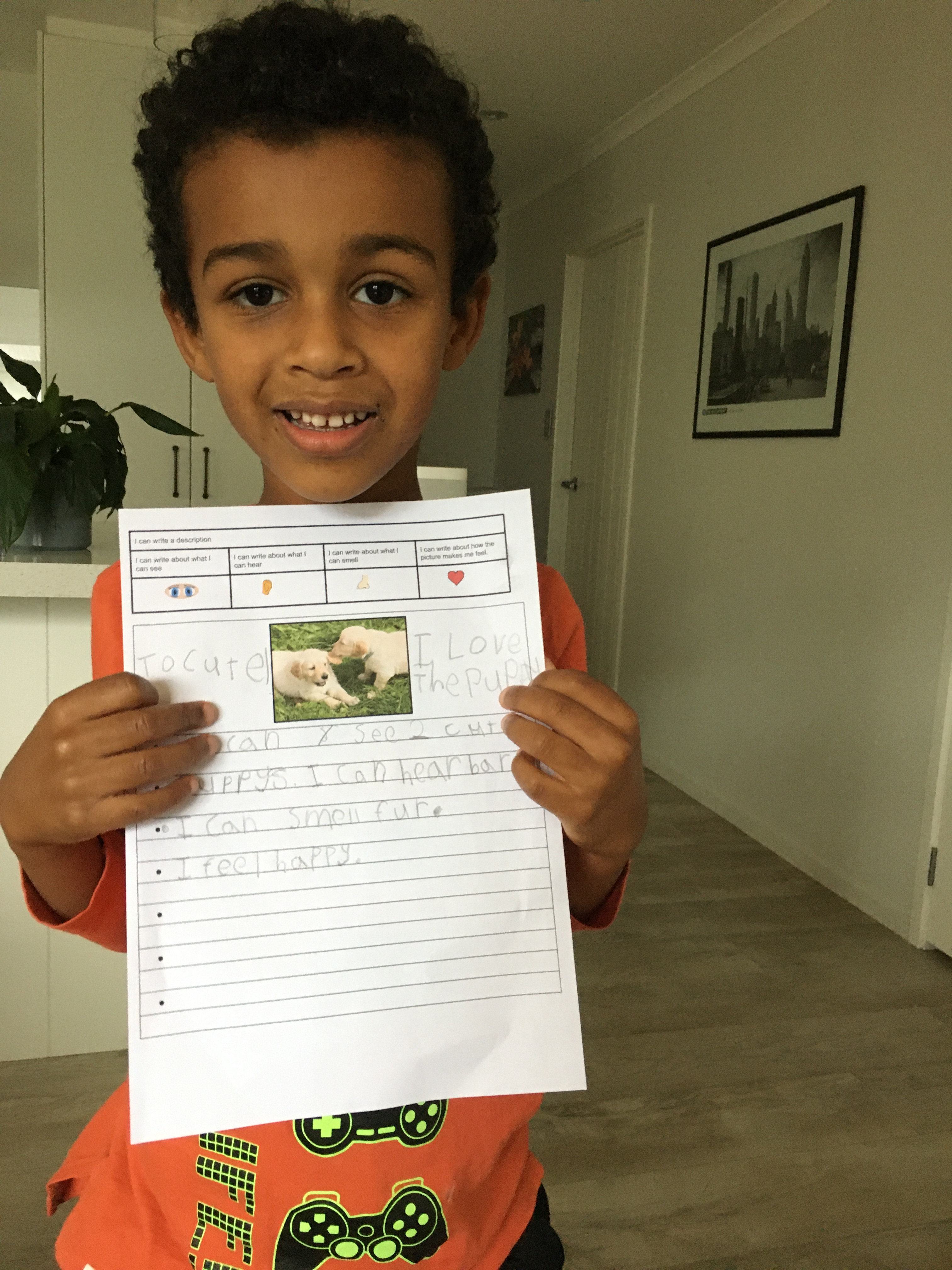 Our gorgeous Isaac and his creative writing
Zara's beautiful memory of people in her bubble during lock down. Stunning Zara.
Thanking our Emergency Workers
Taylor's Fabulous Writing
Taylor's amazing story about jelly!!
He first made jelly and then wrote a story
"The blue Jet ski splashed the jelly monster and made him back into a liquid, where he got sucked back into the sand"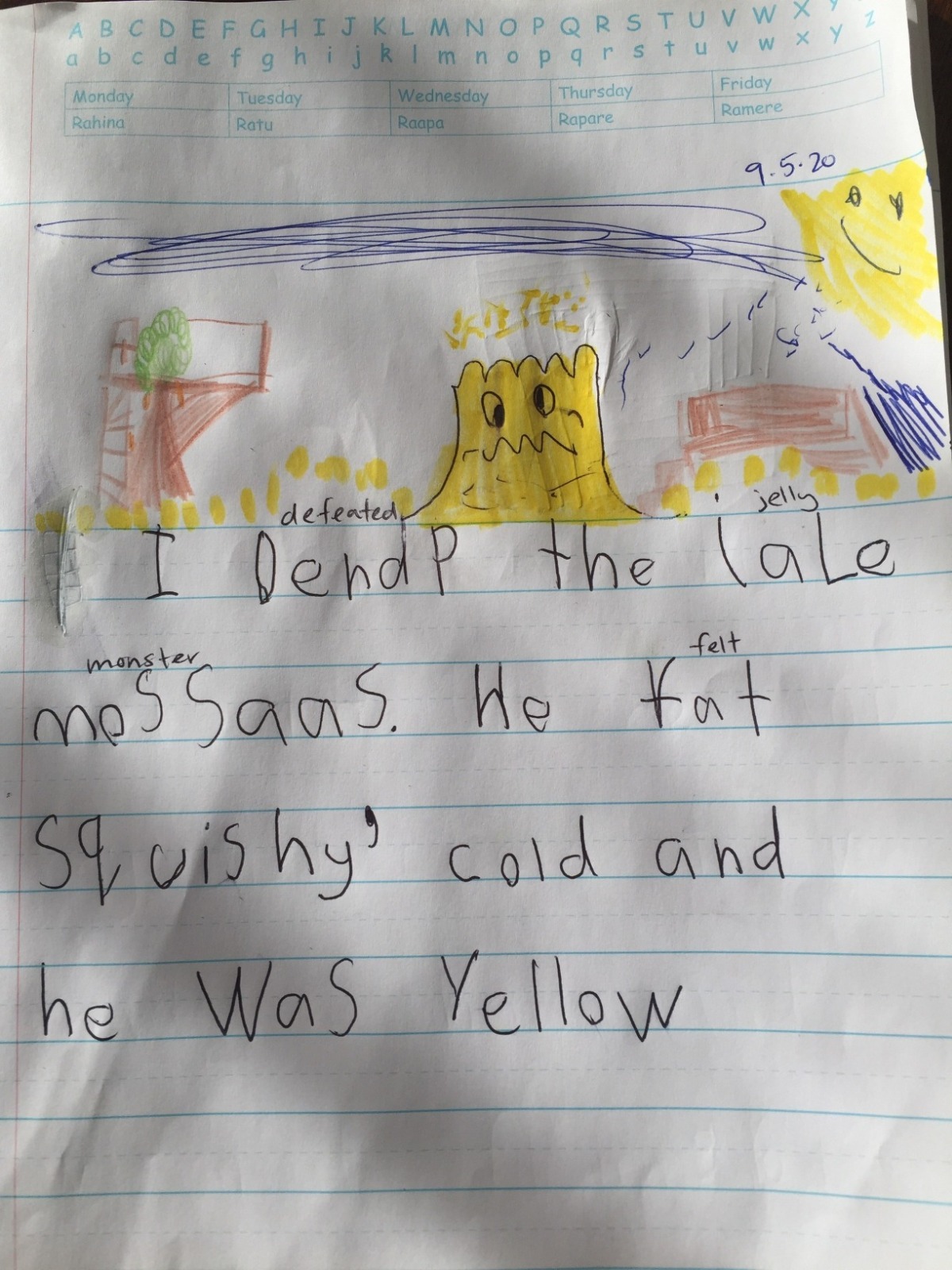 What does your dream bedroom look like?
By Sammy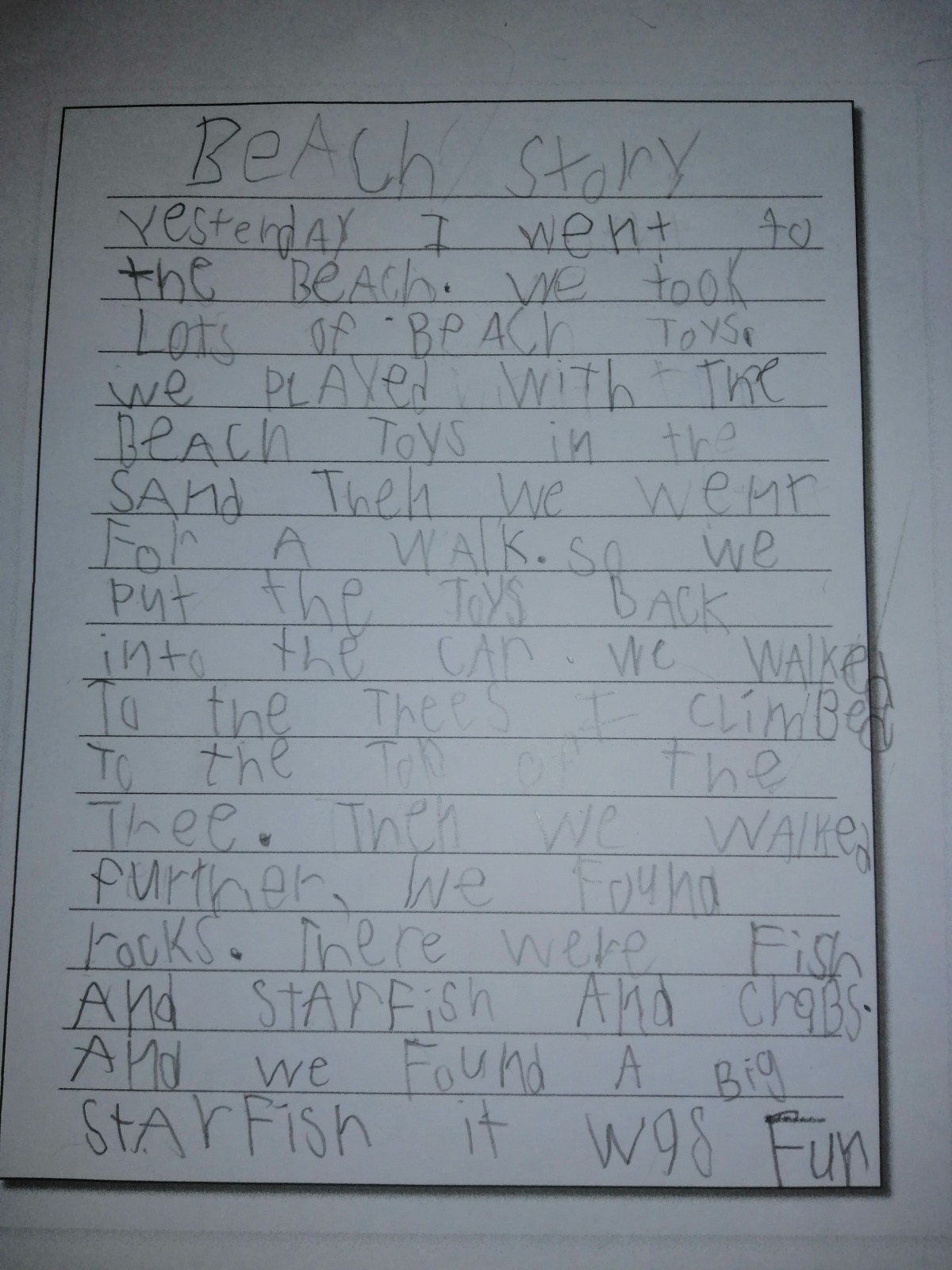 Aleksander's fantastic story about a visit to the beach. Sounds like you had a fantastic time getting out and about with your family again.
Measurement
Counting in 2s, 5s and 10s
Measurement
Looking out Max's window.
What can he see?
Aleksander's Bottle Challenge
What is Aleksander making?
WOW a bird feeder
Happy Birthday to Zara
Looks like Zara had a fab birthday in Lock down
Happy birthday to you, Happy birthday to you, Happy birthday dear Zara, Happy birthday to you.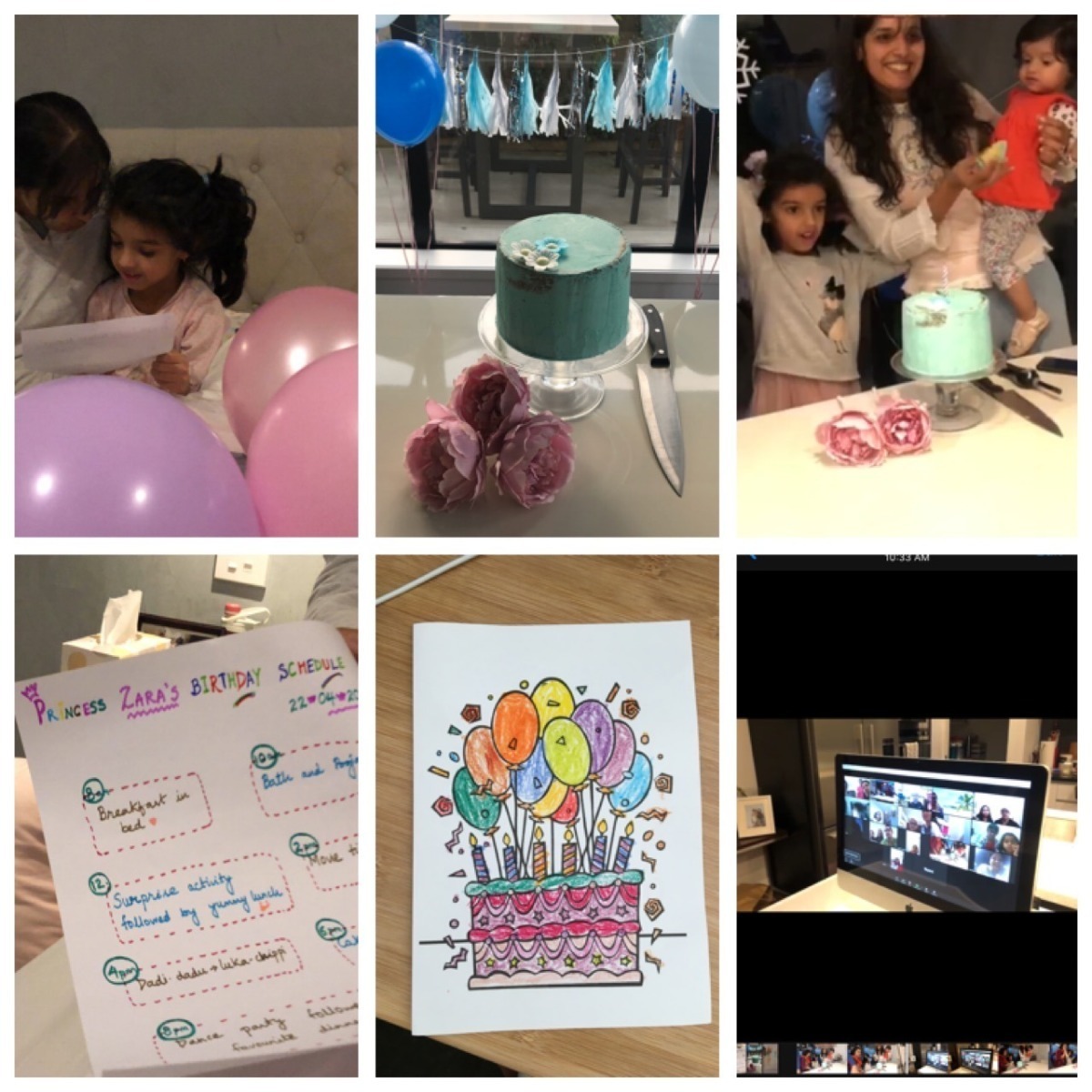 Taylor's Obstacle Course
Taylor designed an Obstacle Course on the footpath for all the kids in the neighbourhood. It includes hoping (with a choice of easy or hard course), jumping, leap frogs and balance beam.
Obstacle Course at school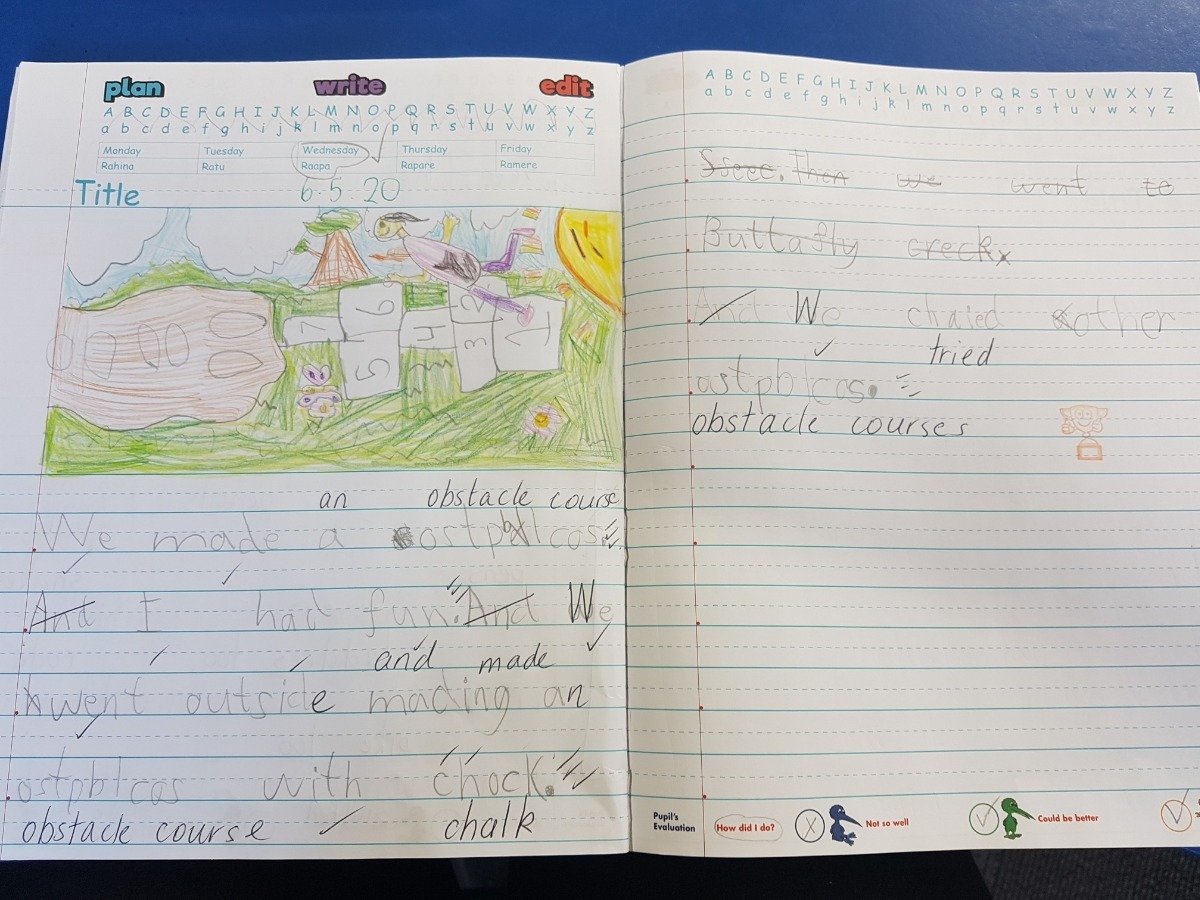 Fantastic writing Audrey
Play dough Making and Creating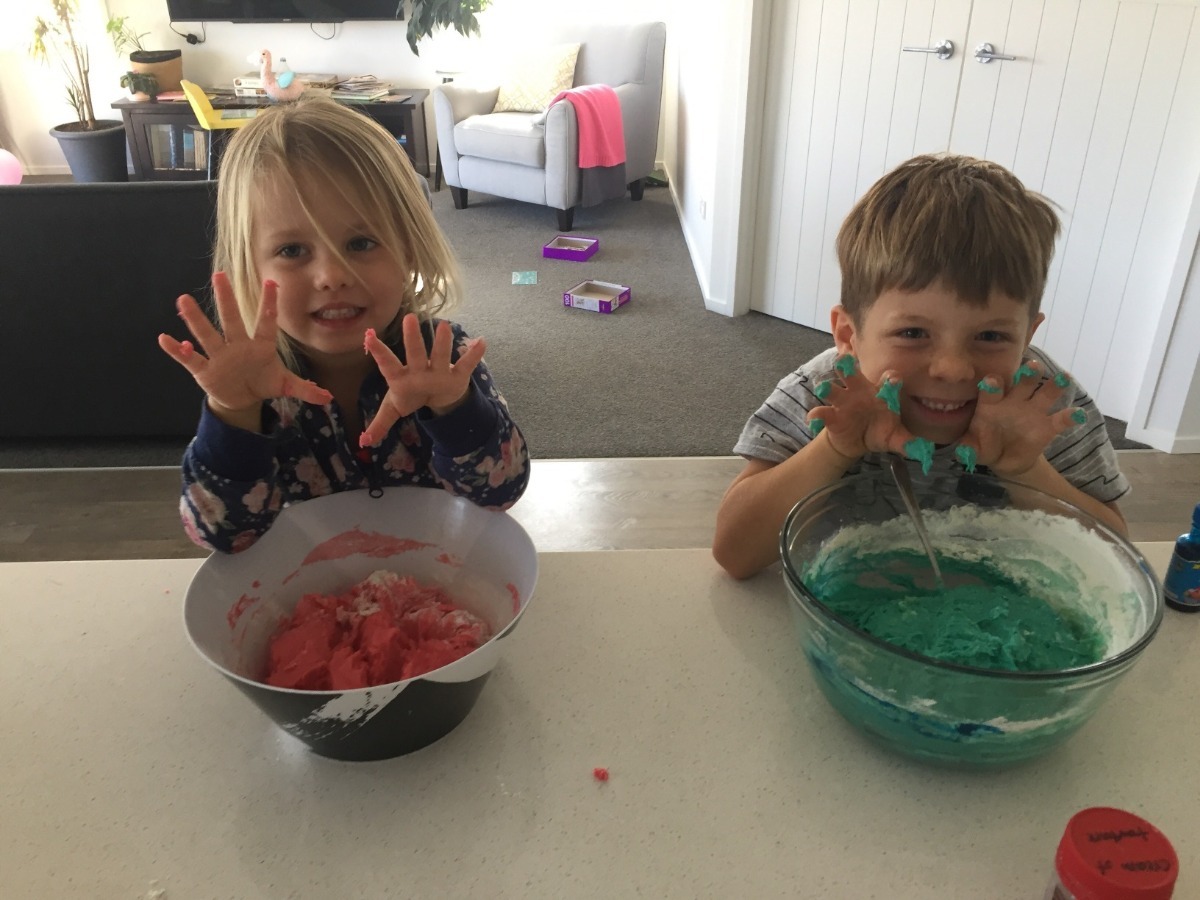 Taylor and his sister made their own play dough
Taylor's creation started out as a lion, it later turned into a rock, then a Pokémon and finally a castle with a cave. Good job Taylor.
Baking with Caleb
Caleb's chocolate cake looks absolutely divine. Check out that decorating.
Washing the car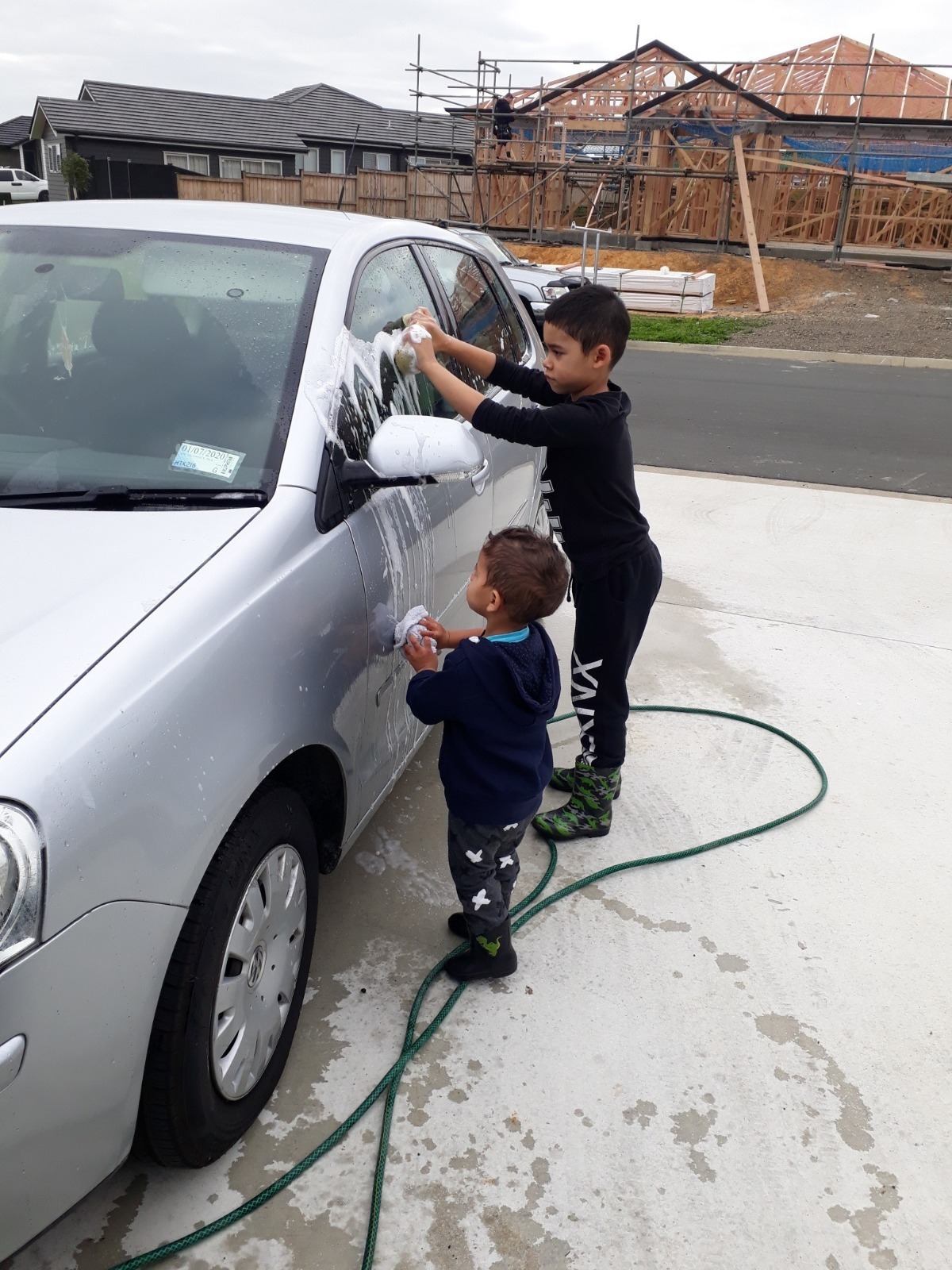 Much less work when there's two!!
Malan's Marble Run.
Malan used a cardboard box, cardboard roll (glad wrap inner) and a cereal box.
Some great engineering from our Malan.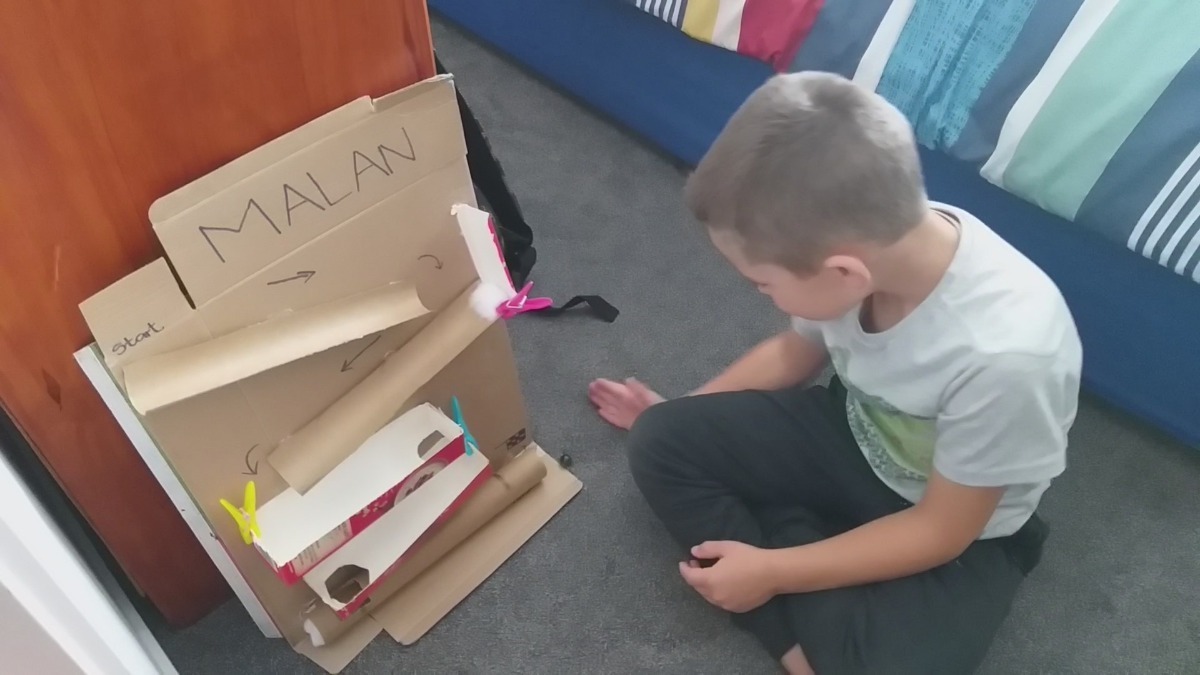 EMILLY'S AMAZING MARBLE RUN
Taylor's Outstanding Marble Run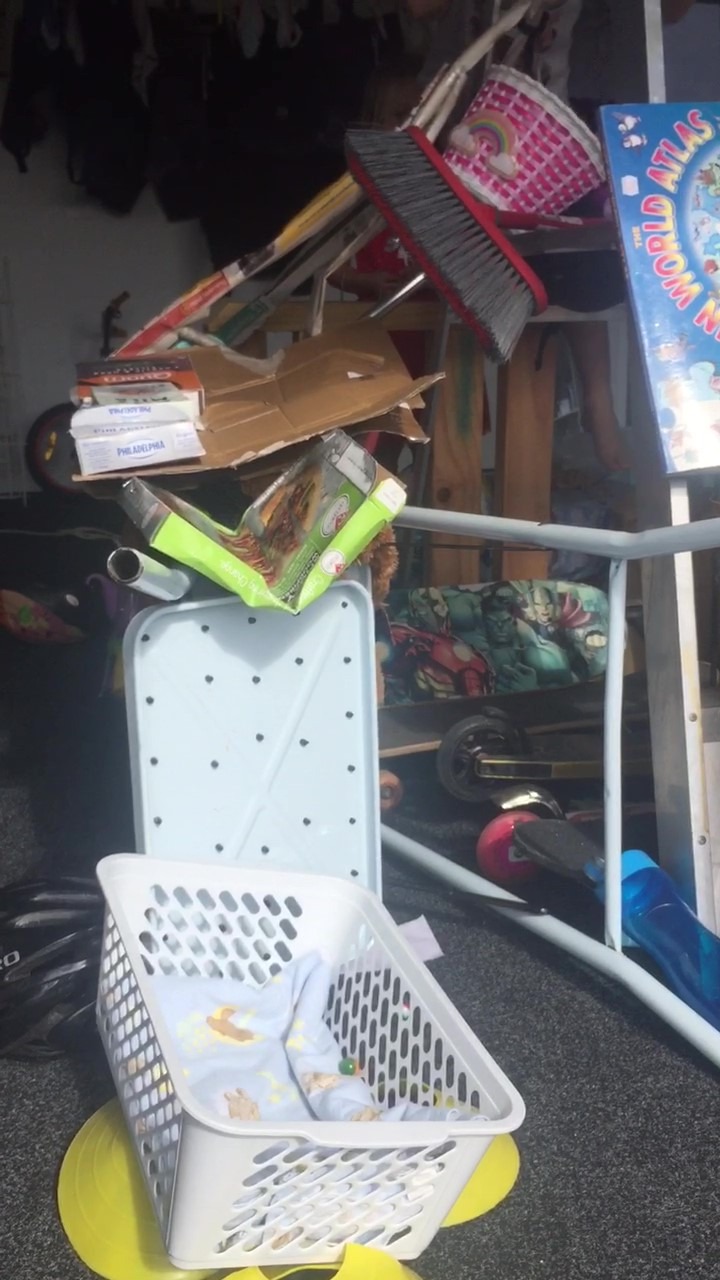 WOW, there's is a lot of building gone into this Marble Run.
Taylor has used everything and anything to create this incredible Marble Run.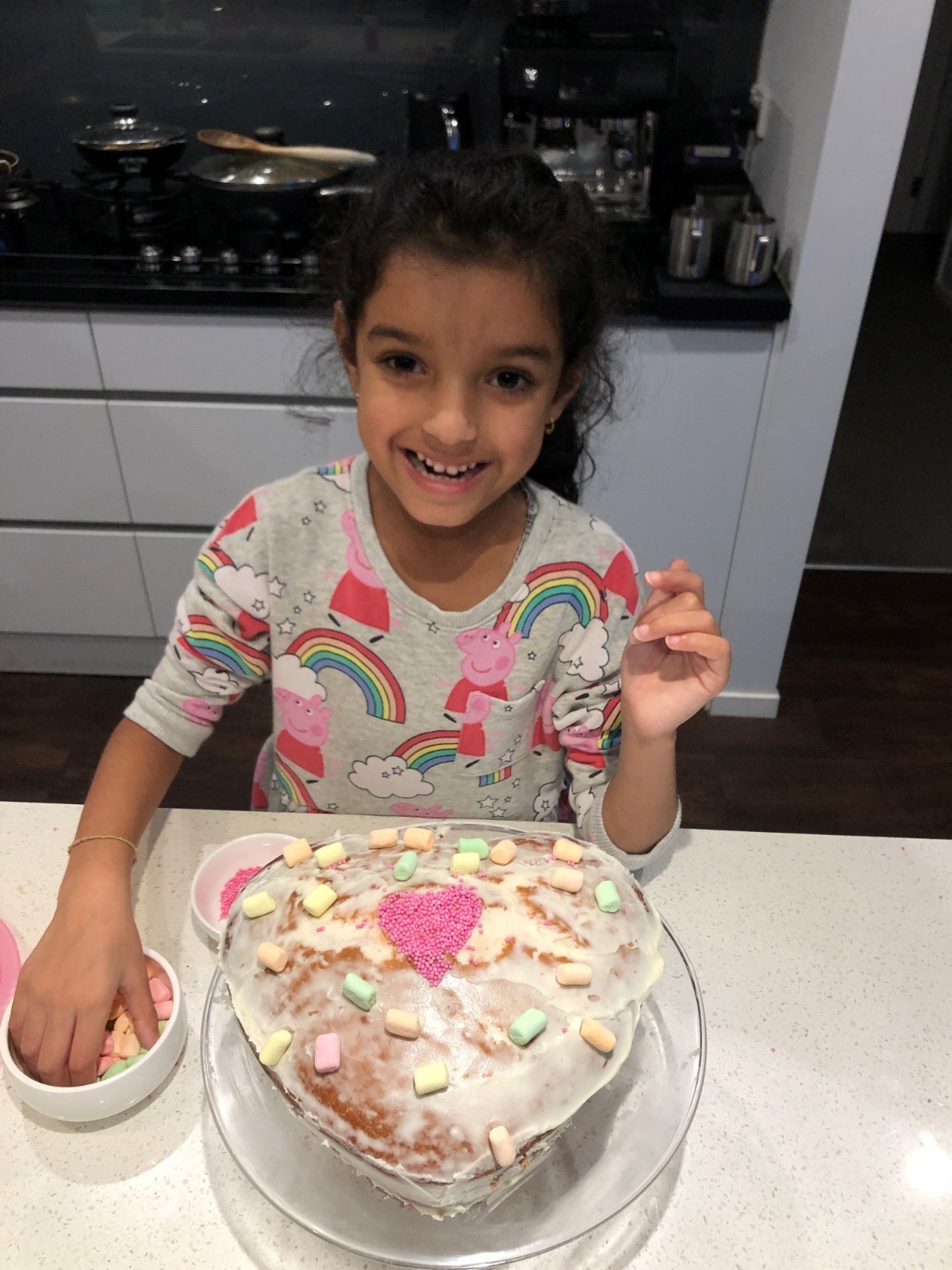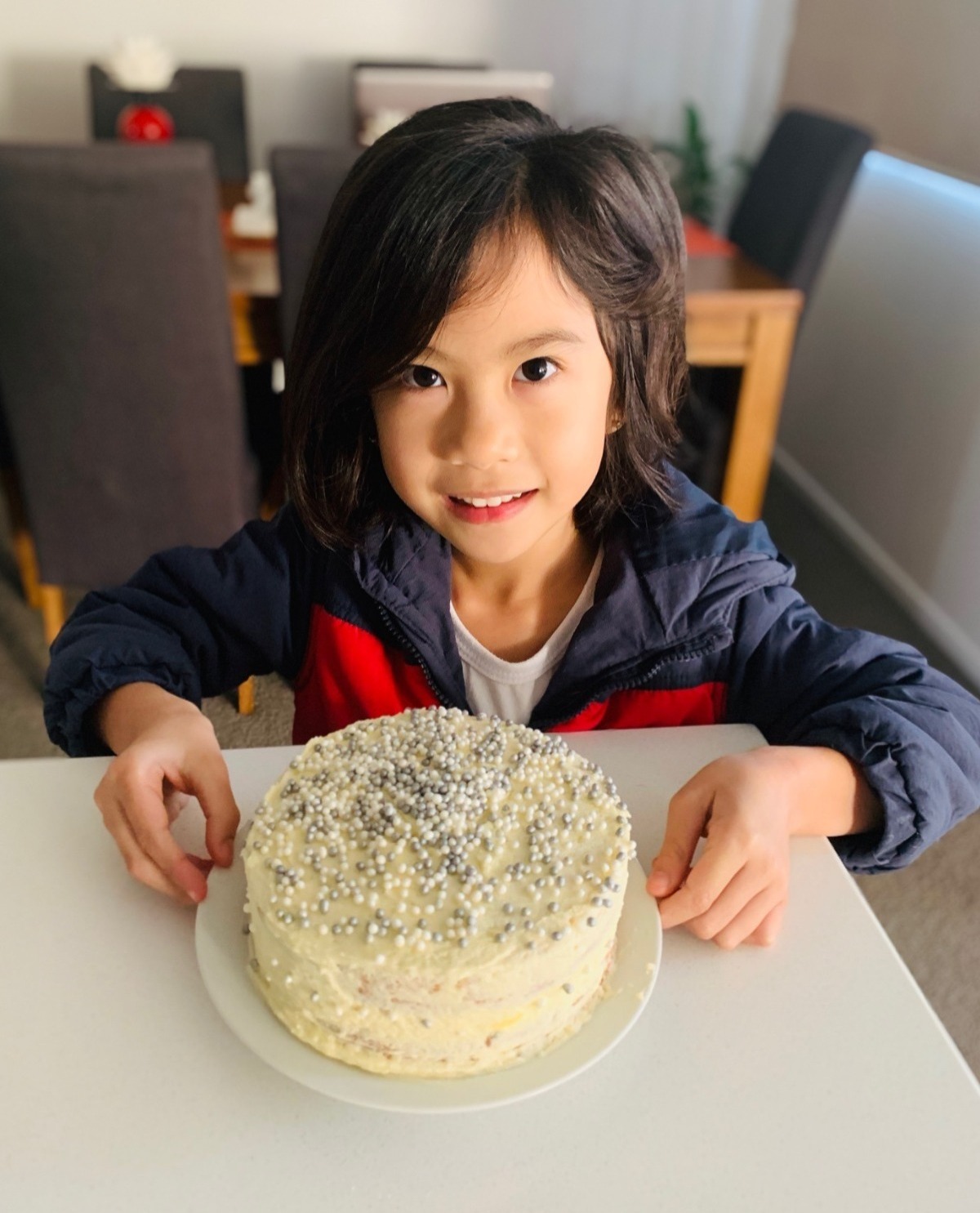 WOW, Francesca's family are going to want an extra piece of this cake!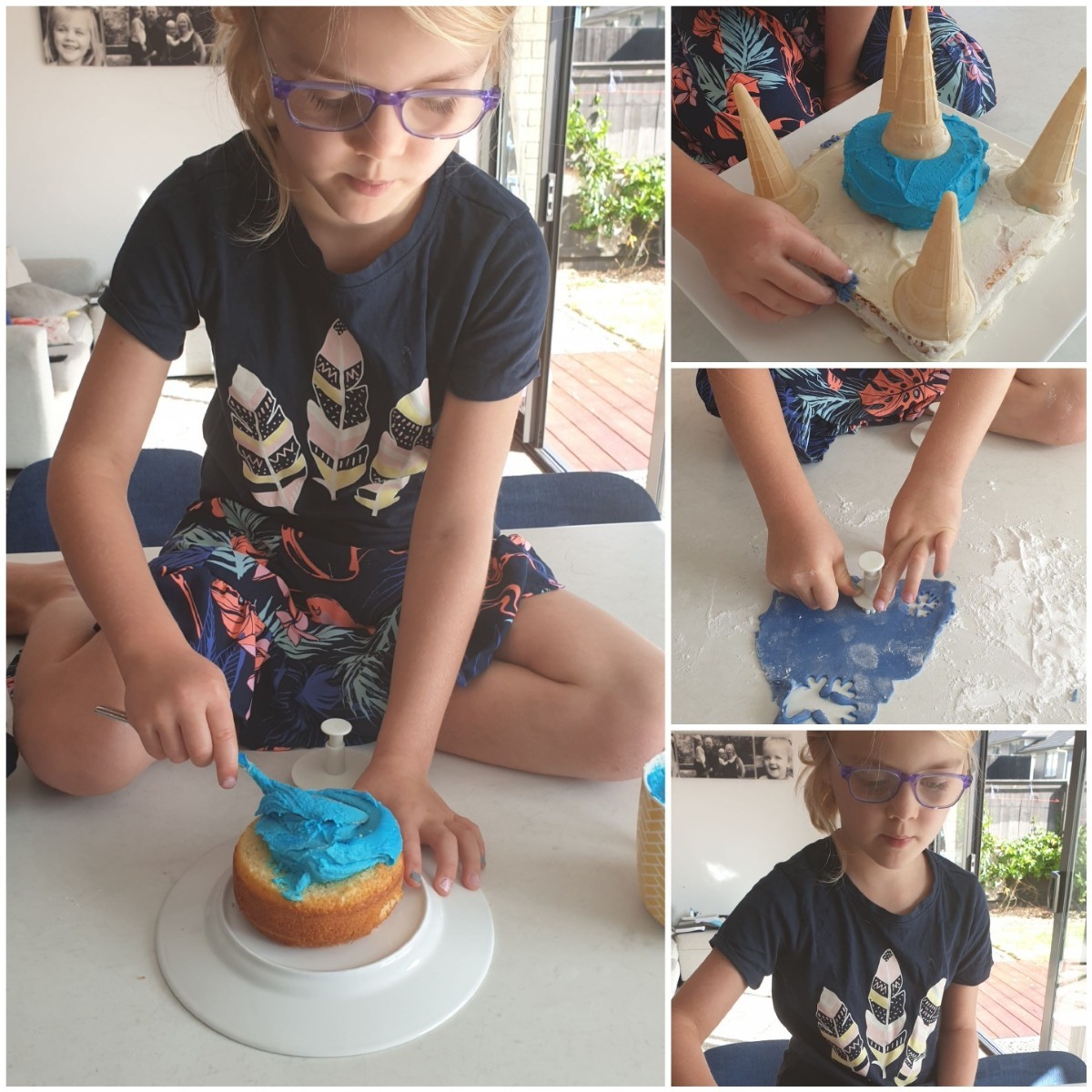 Sammy has really taken this challenge seriously.
Her creation looks like something from Master Chef.
I bet it tastes as good as it looks.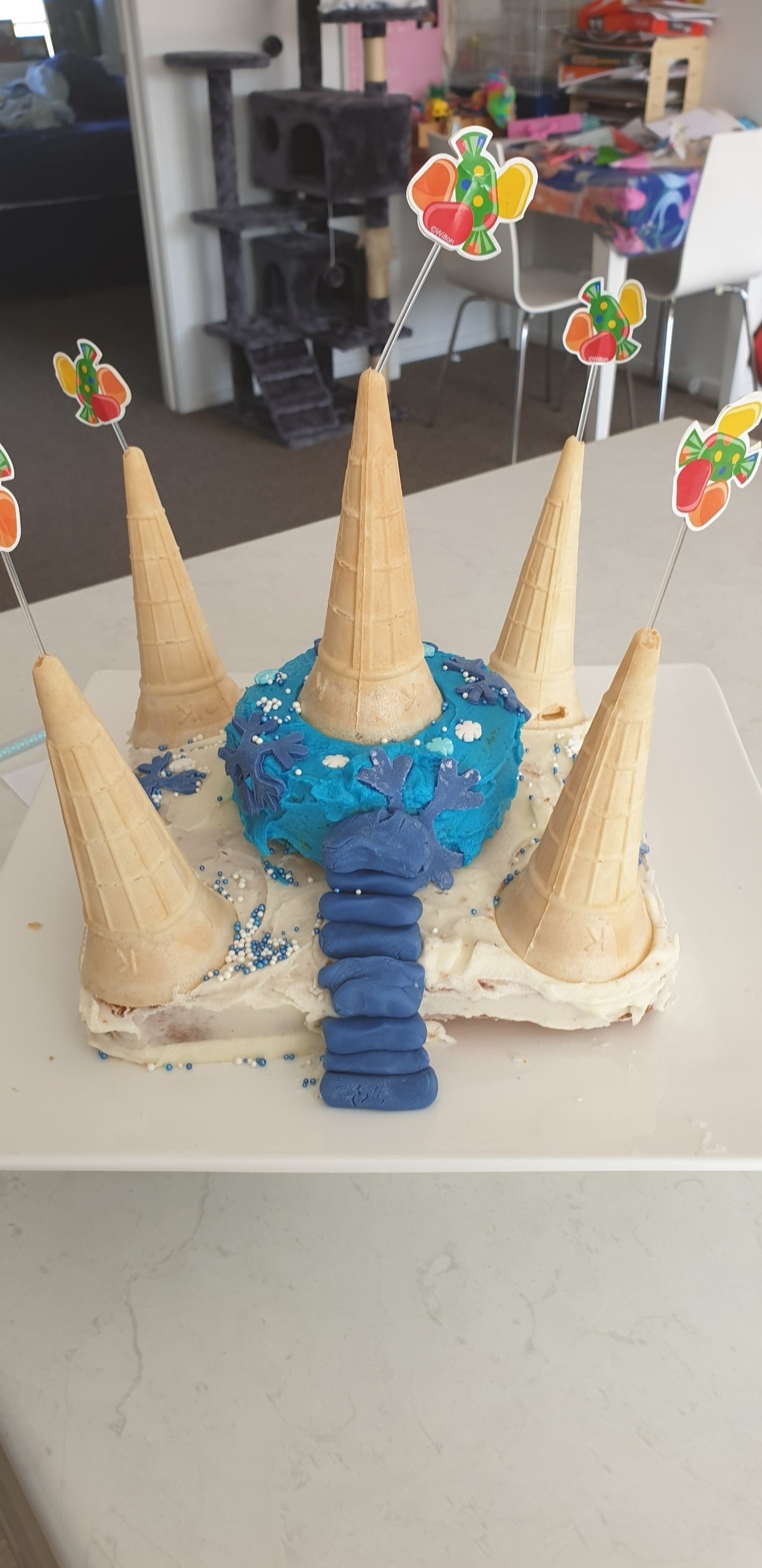 Baking with Max
Max chose yellow because bananas and lemon are yellow (banana cake, lemon icing) and who can resist lots of sprinkles. Mum said his cake was delicious.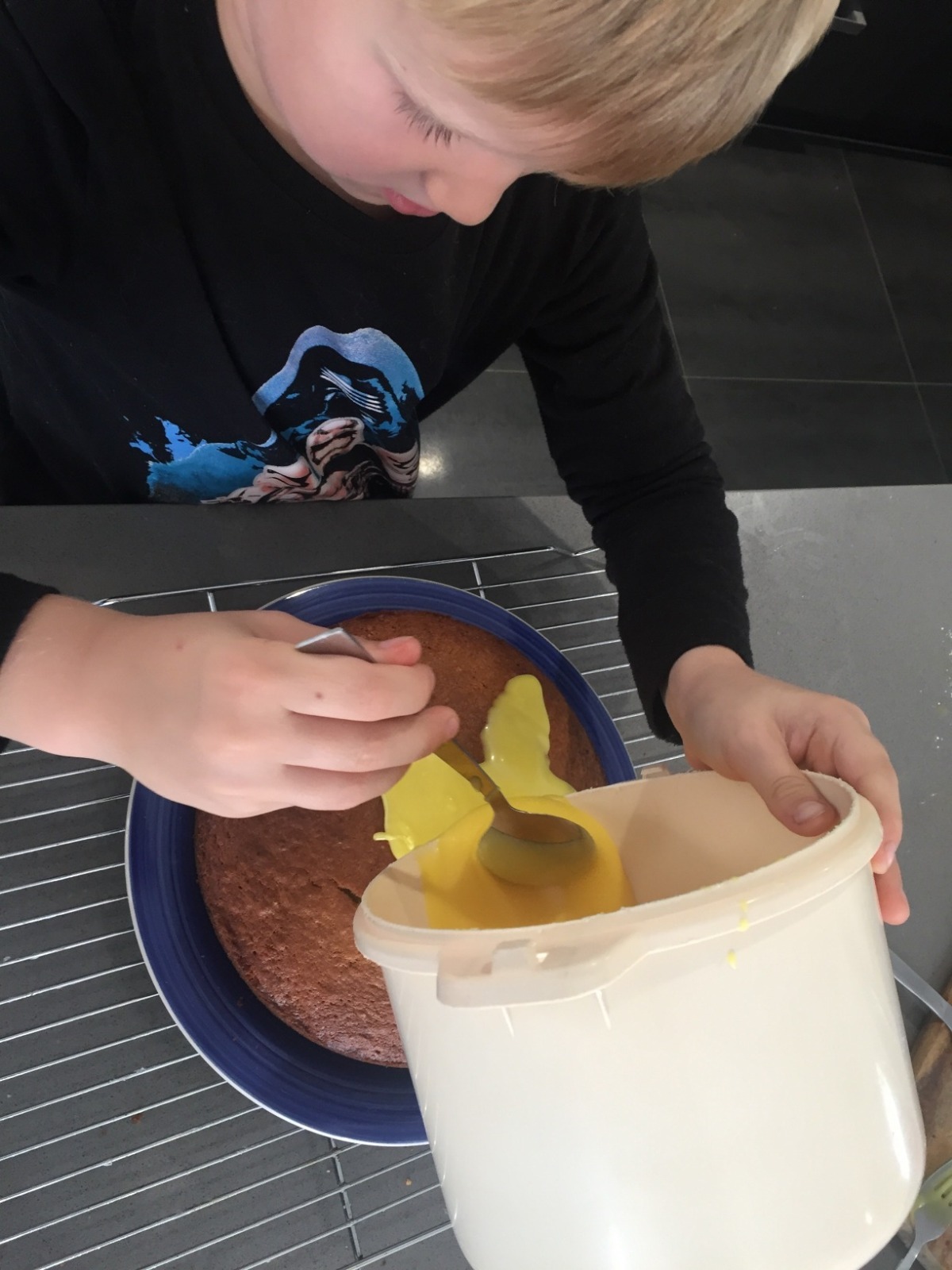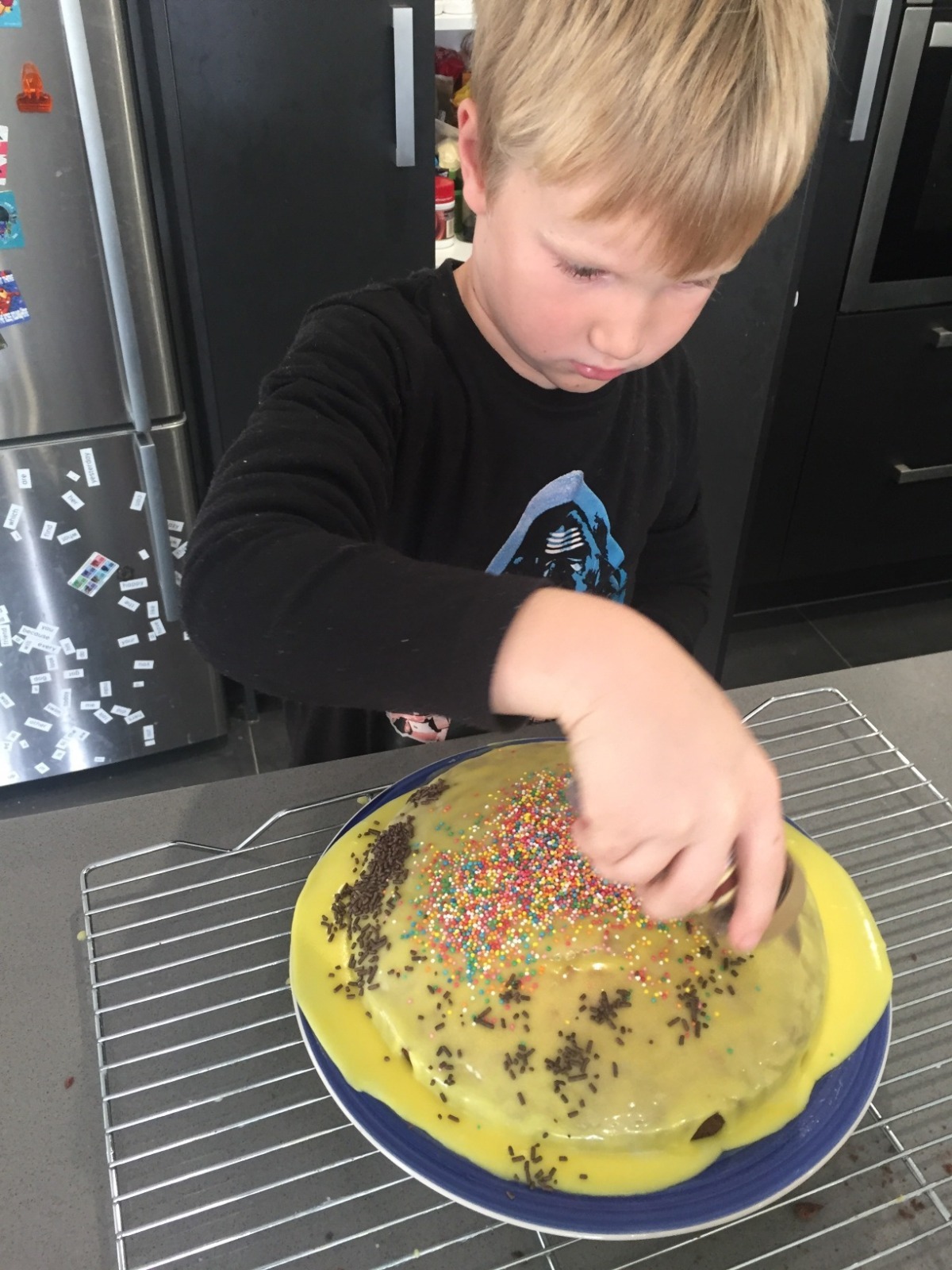 Max couldn't wait to eat his delicious Banana Cake
Looks amazing Max
Profiles of people/animals in our bubbles
Rosie the Cat
Sammy's cat sounds like the perfect pet for her bubble.


Max is writing about his favourite animal The Turkey.
We were all lucky enough to meet Max's turkey.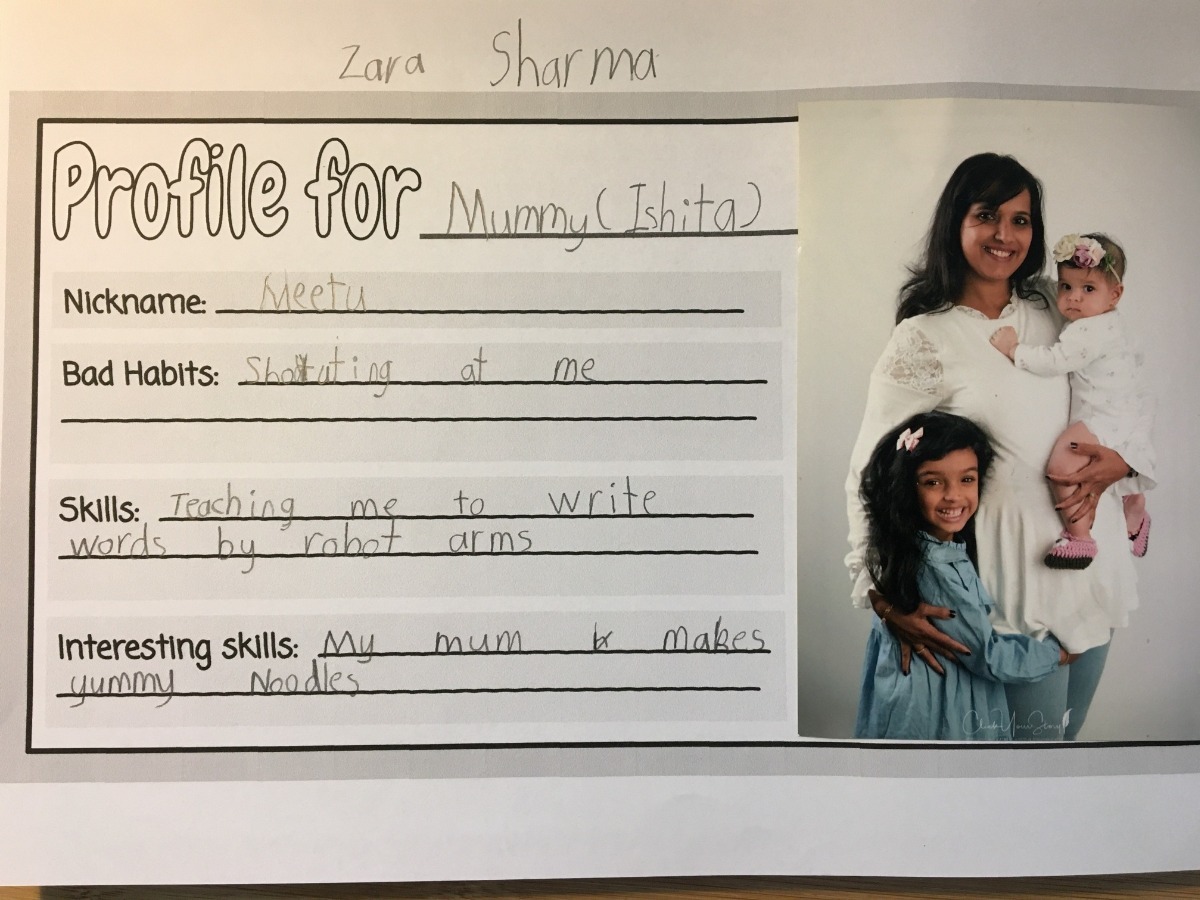 Zara's Mum sounds like a fabulous teacher and cook
Emilly's ANZAC creation
Emilly created a gorgeous poppy for ANZAC Day.
She had to cut out all the petals and used glue to make her poppy shape.
The end result is absolutely stunning. Good job Emilly.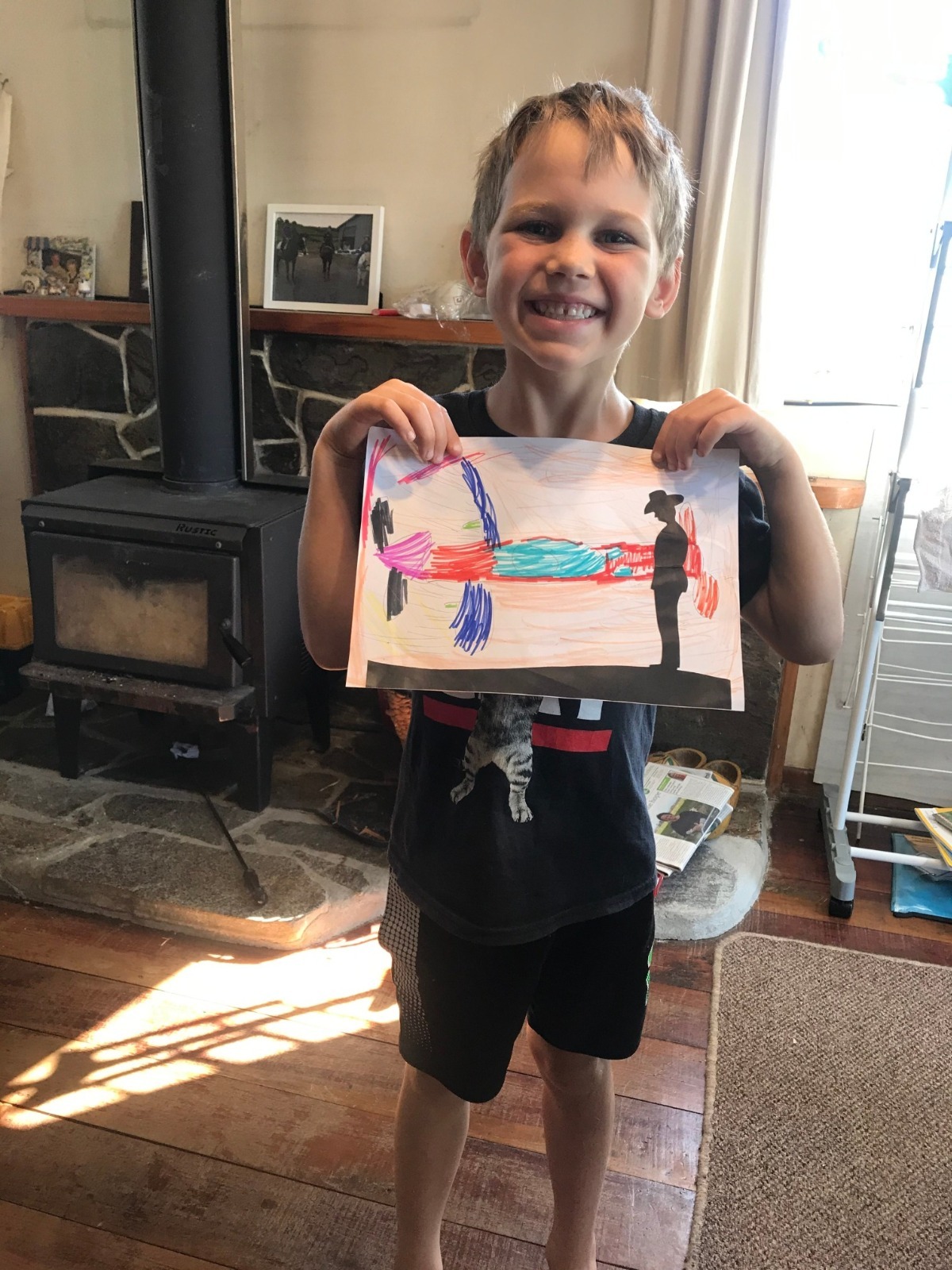 Beautiful art with the silhouette of a soldier
Stunning poppy to celebrate ANZAC Day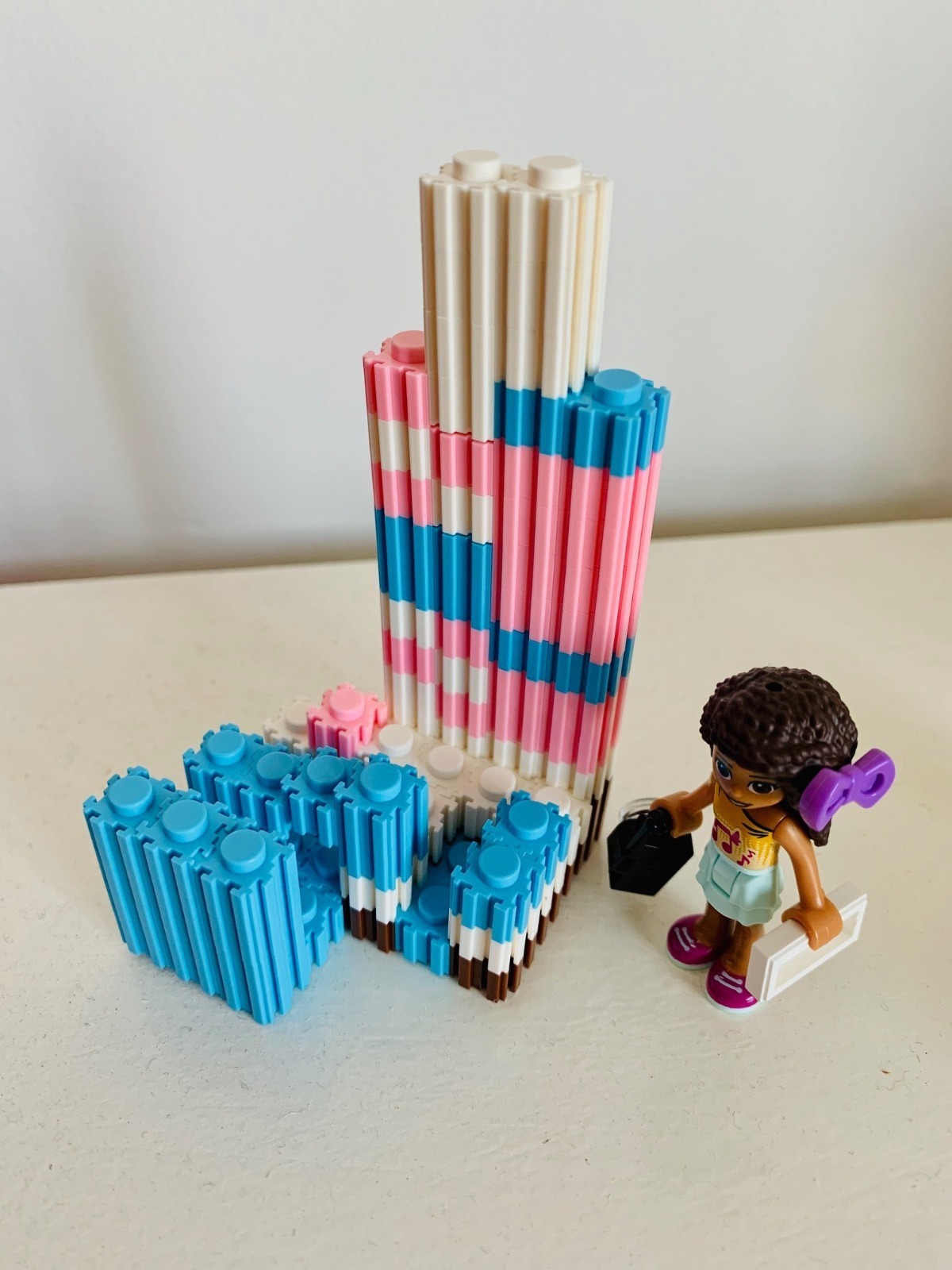 FRANCESCA
HEATH
HEATH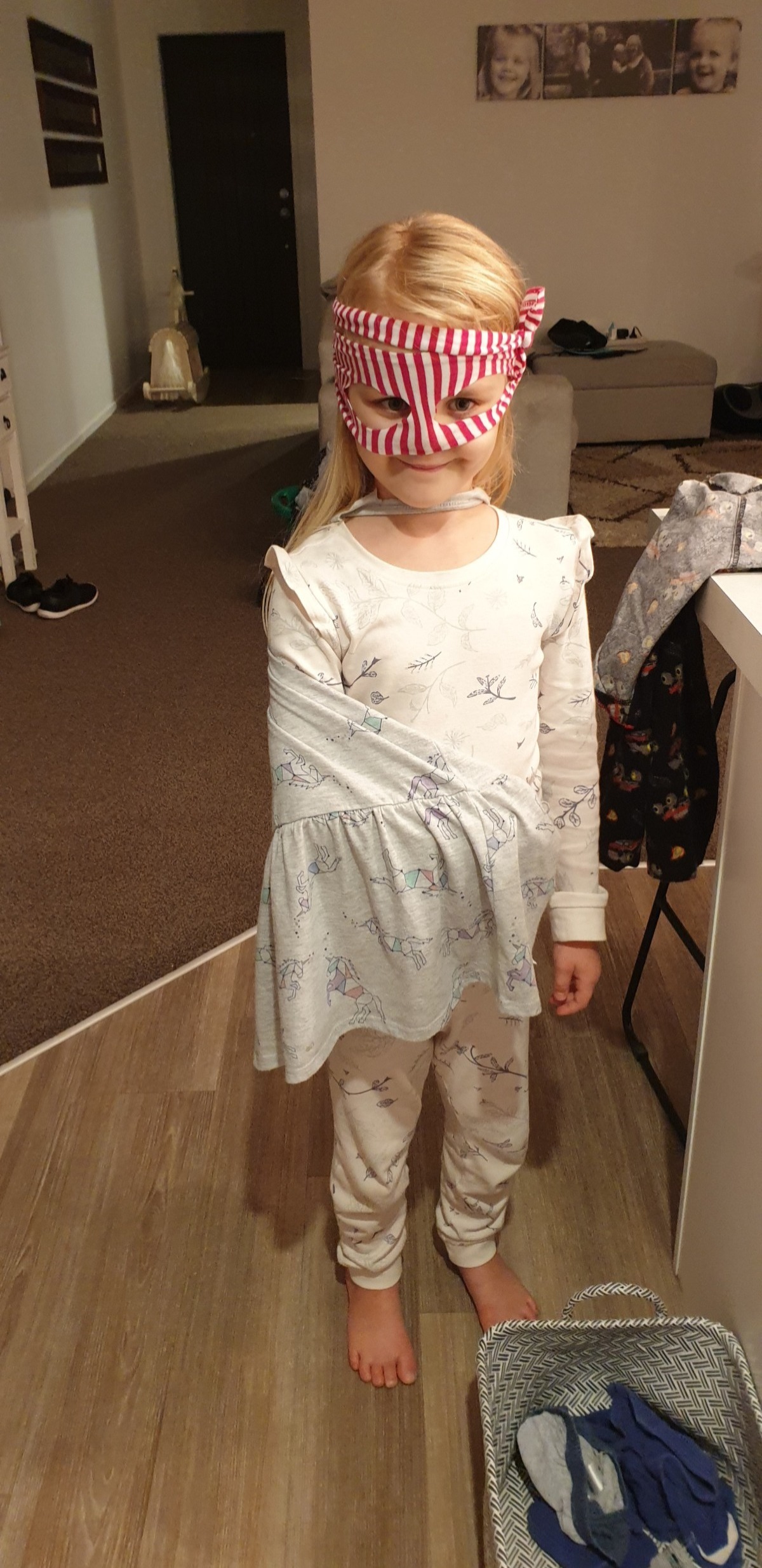 Sammy
Malan the "Kitchen Ninja"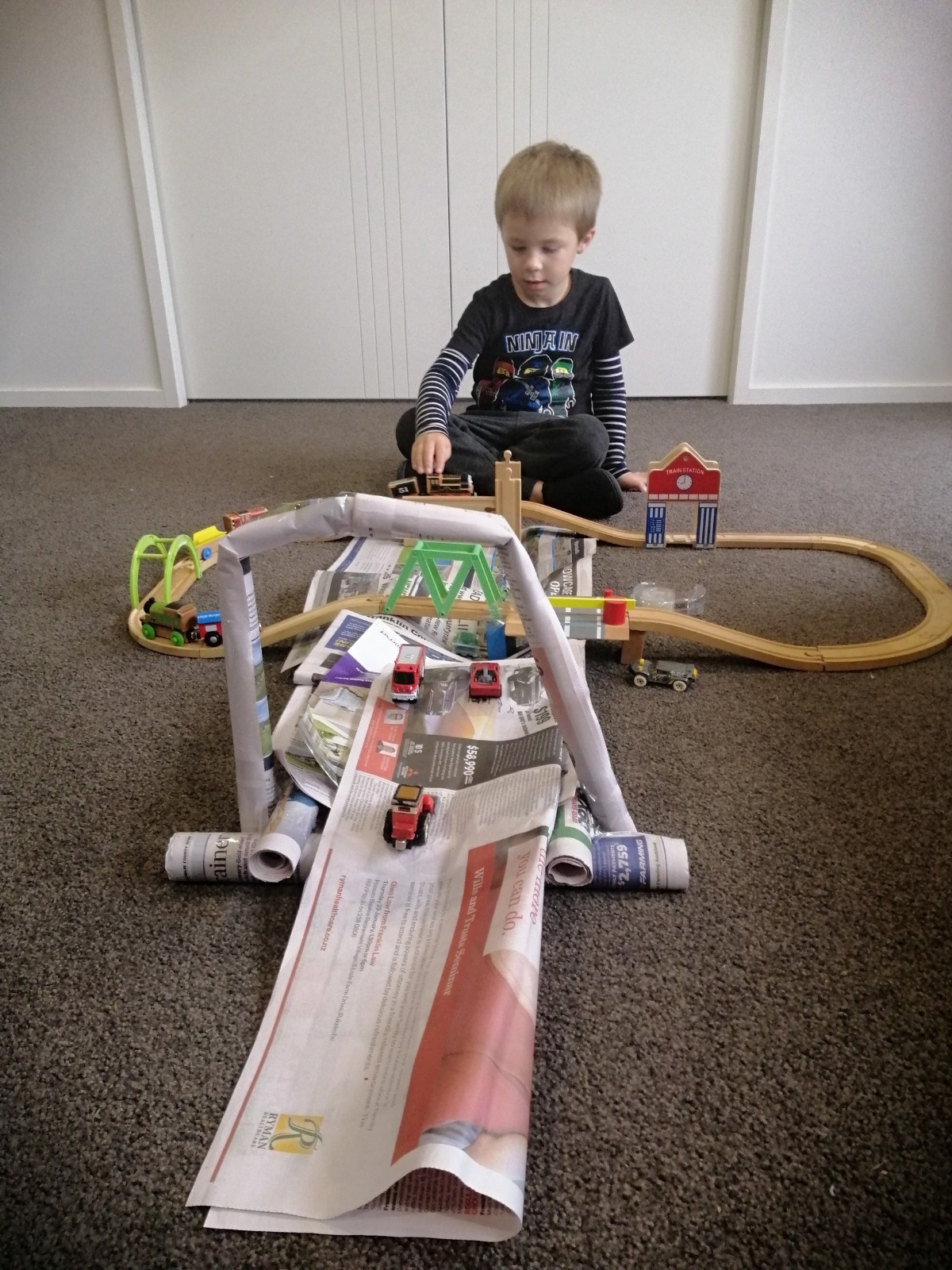 Check out Aleksander's impressive bridge. He has used newspaper and other construction items to make his creation. He's also built a train track.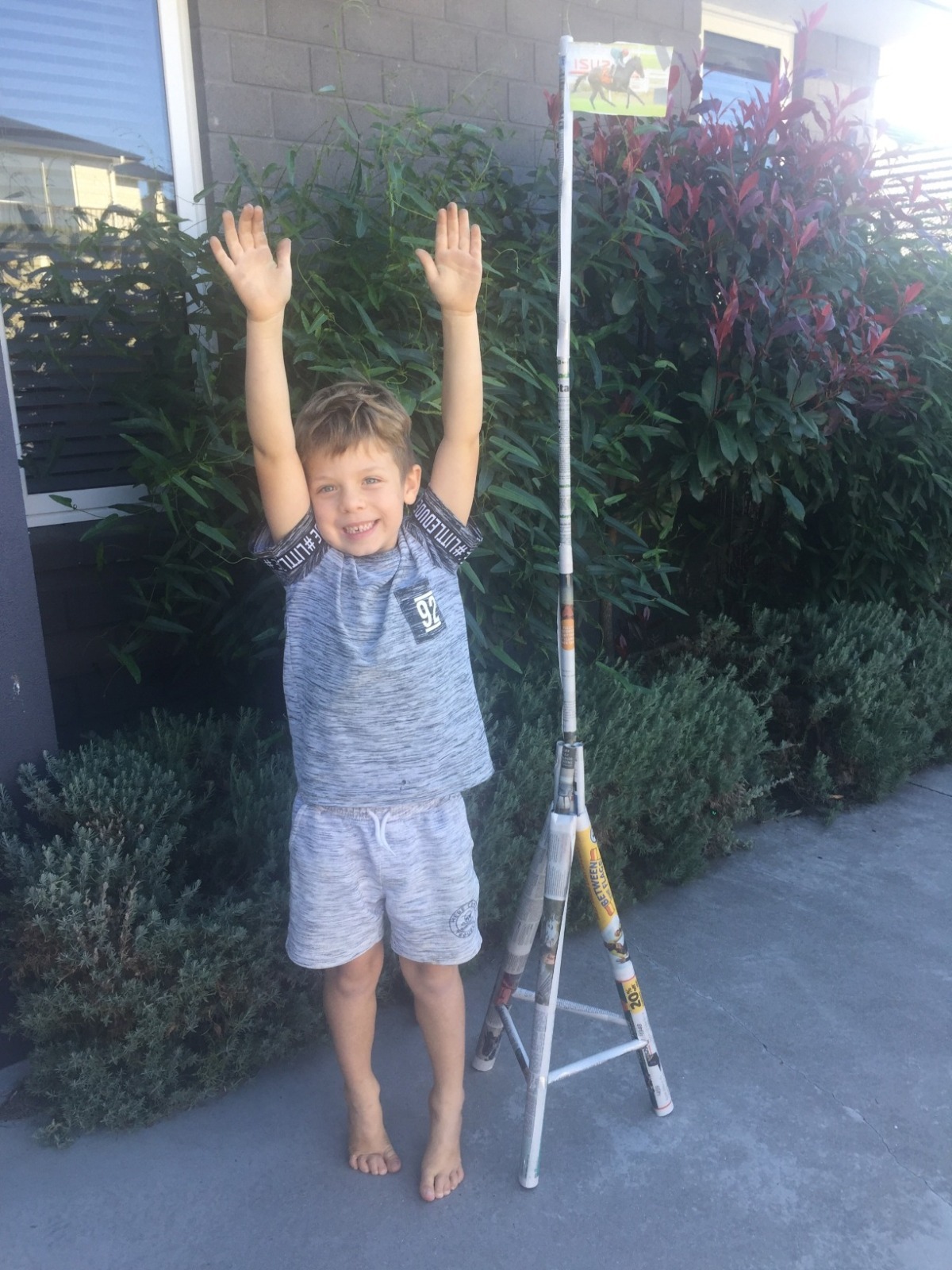 Taylor's very tall Tower
Maxden working on his Newspaper bridge
The Final Result is fabulous
mazes and towers
Room 4 have been going crazy for construction during lock down!!
We challenge you to build a Maze or a Tower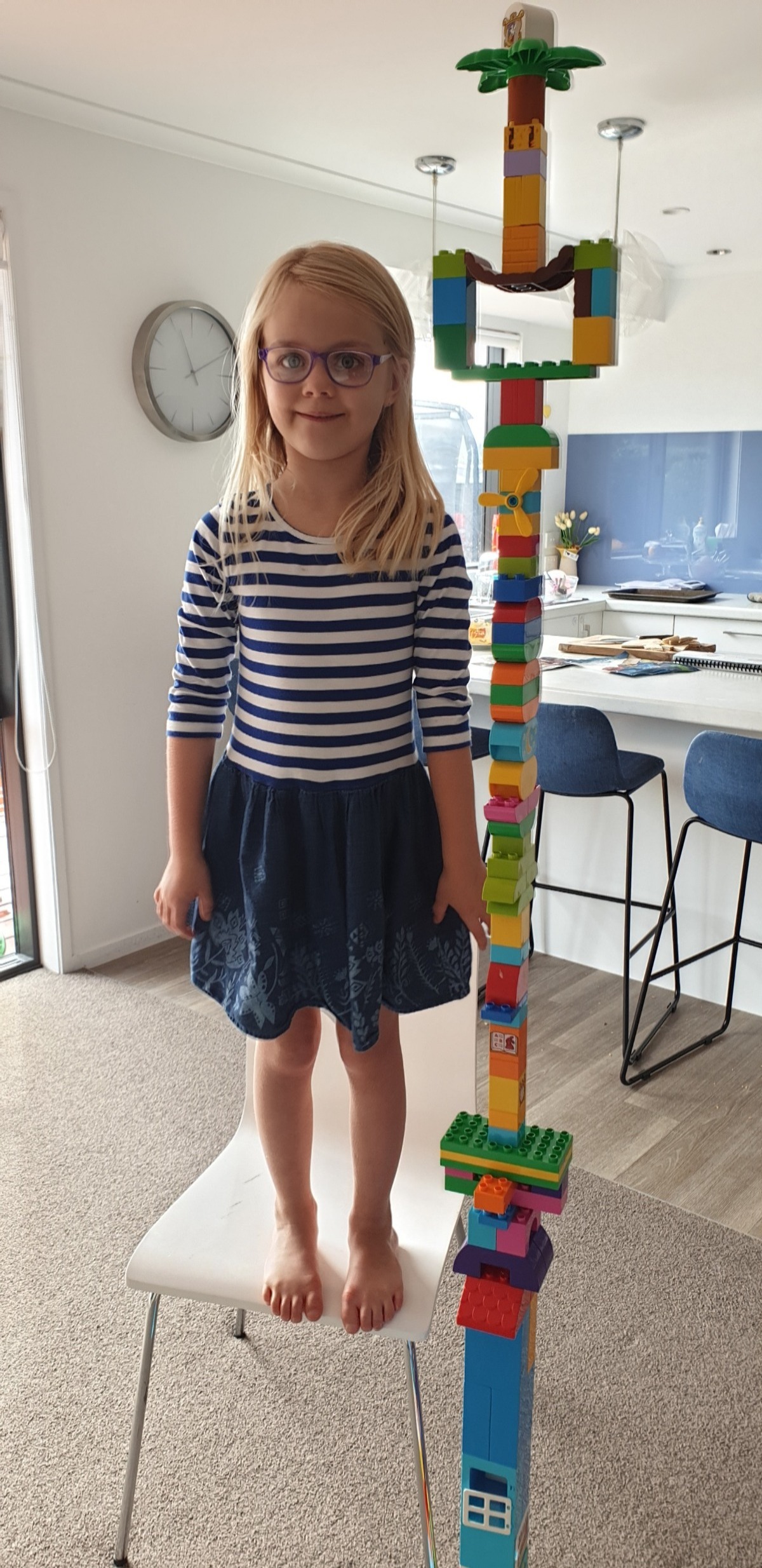 Sammy's HIGH Tower
Malan used pegs to make his amazing maze
Isaac's very cool Lego Maze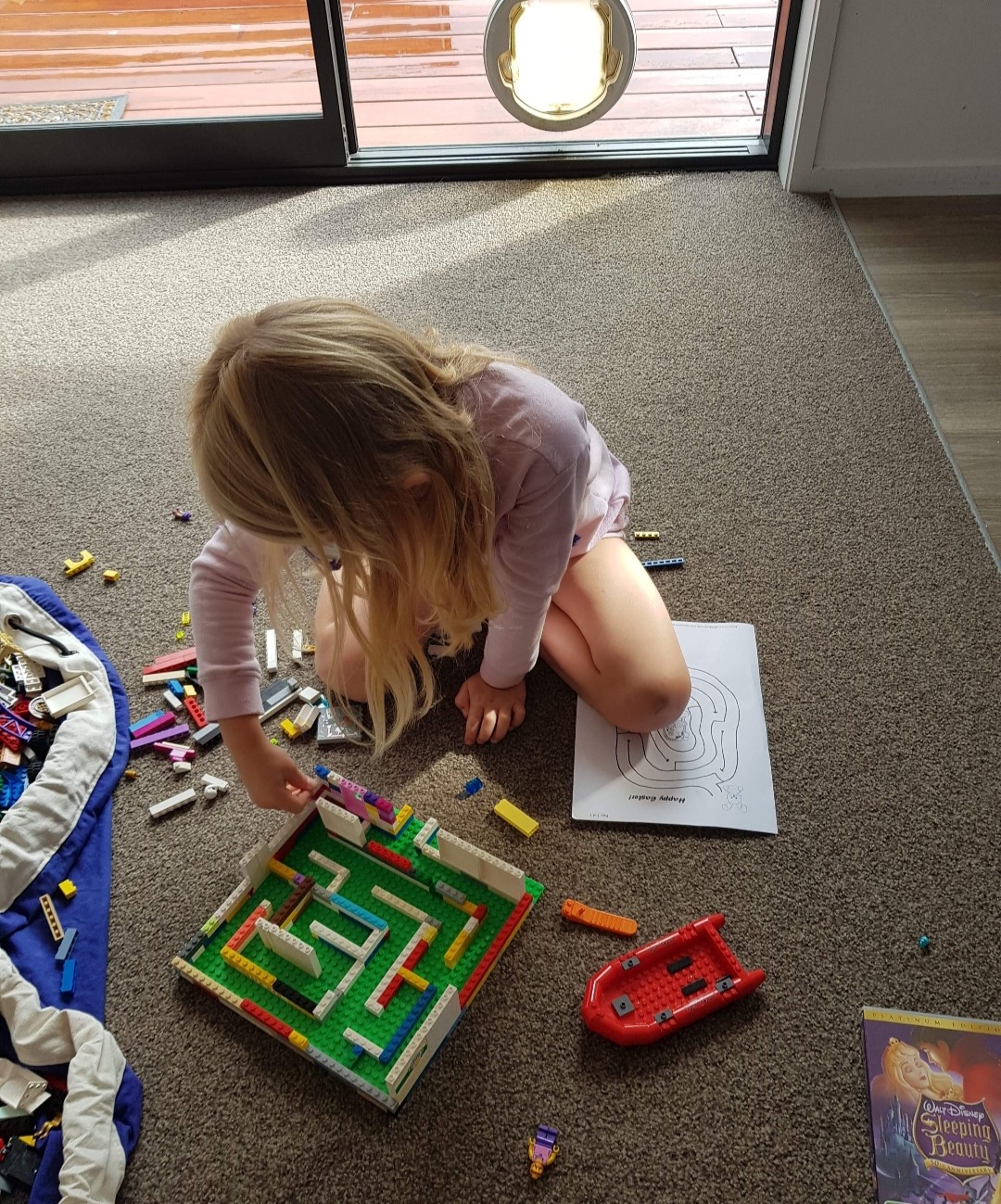 FavoUrite RecipE CHALLENGE


Find the recipe for your favourite lock down food.
It may be something you have already made or would like to make.
Write your recipe, draw a picture and send it to me.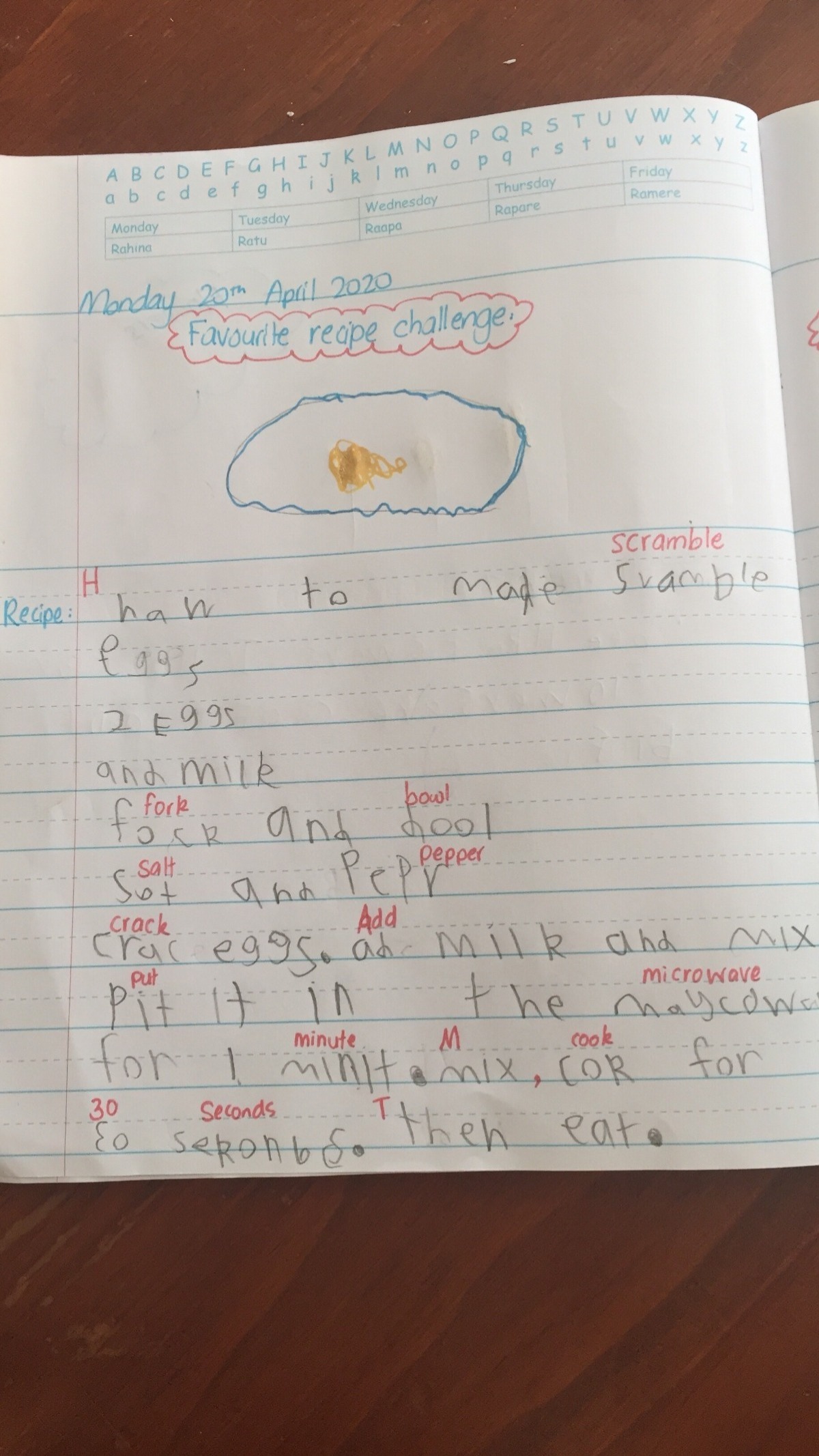 Scrambled eggs

By Max
Taylor's Anzac Biscuits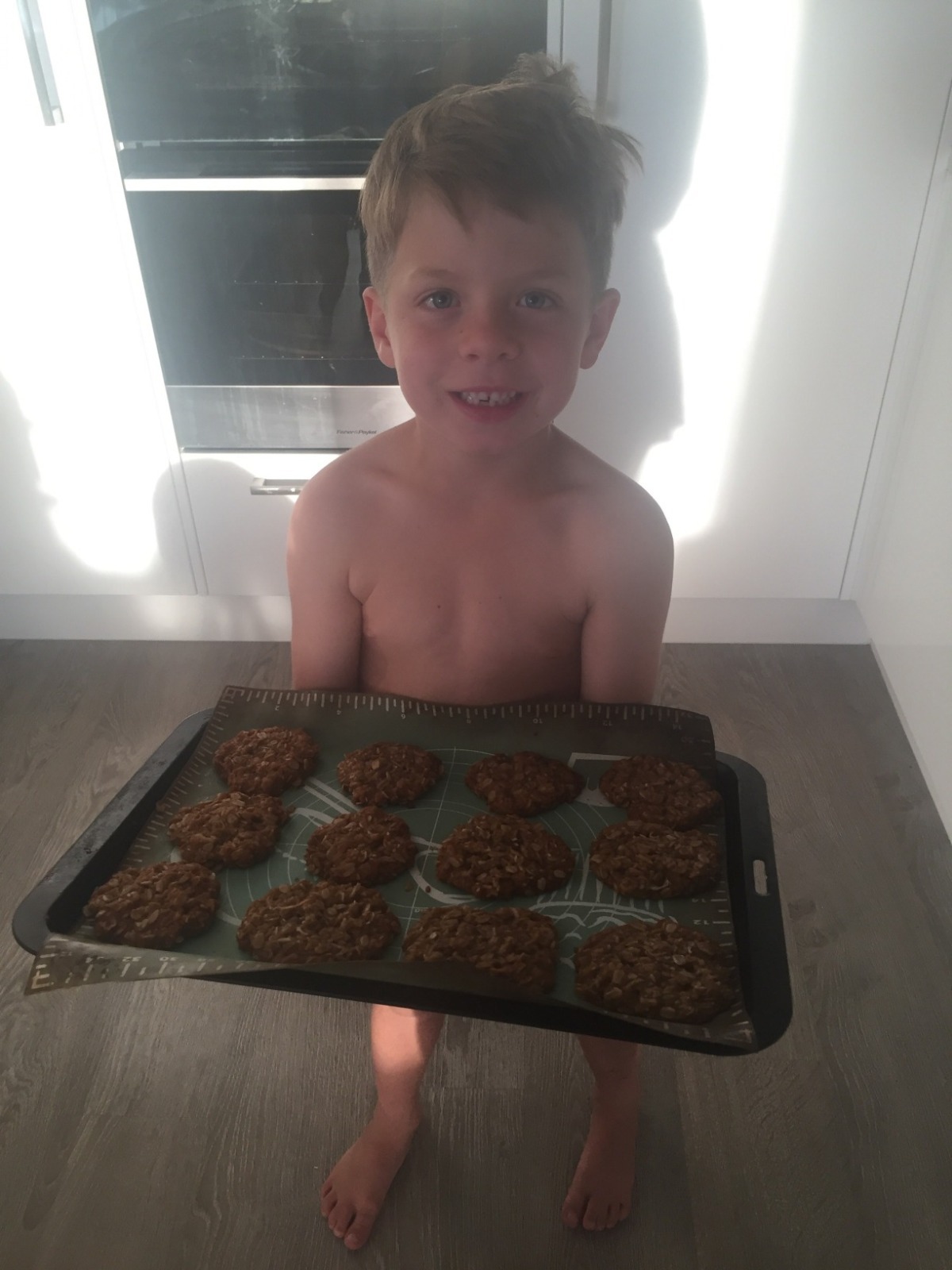 Taylor's Anzac biscuits look delicious
Francesca teaches us how to make pretzels
Francesca used her measurement skills to make her pretzels. She used the Little Red Hen book for inspiration.
How many cups of flour?
1 cup, 1/2 cup, 1/4 cup and 1/3 cup
Rolling out her dough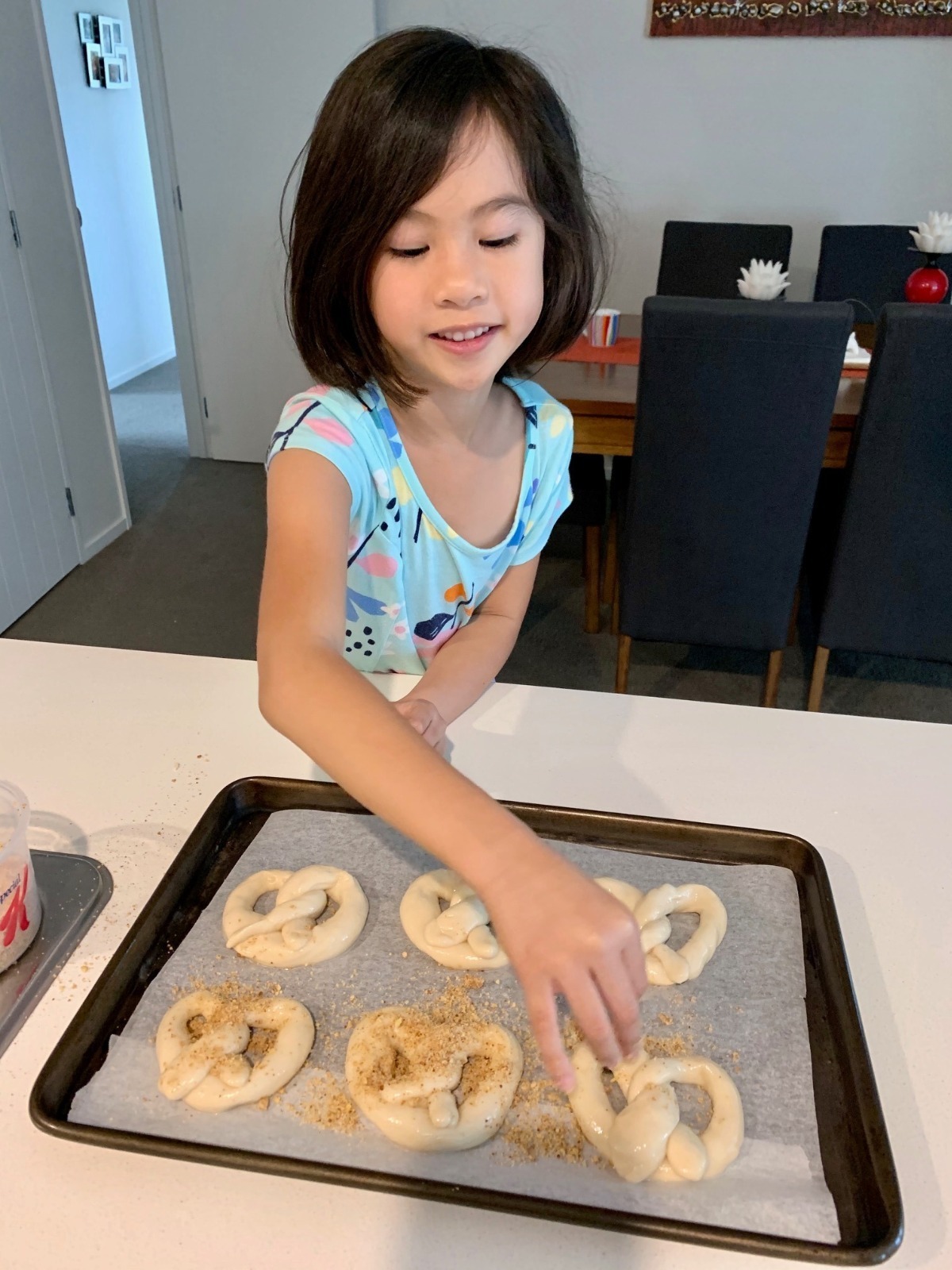 Ready for the oven!
Easter writing By Sammy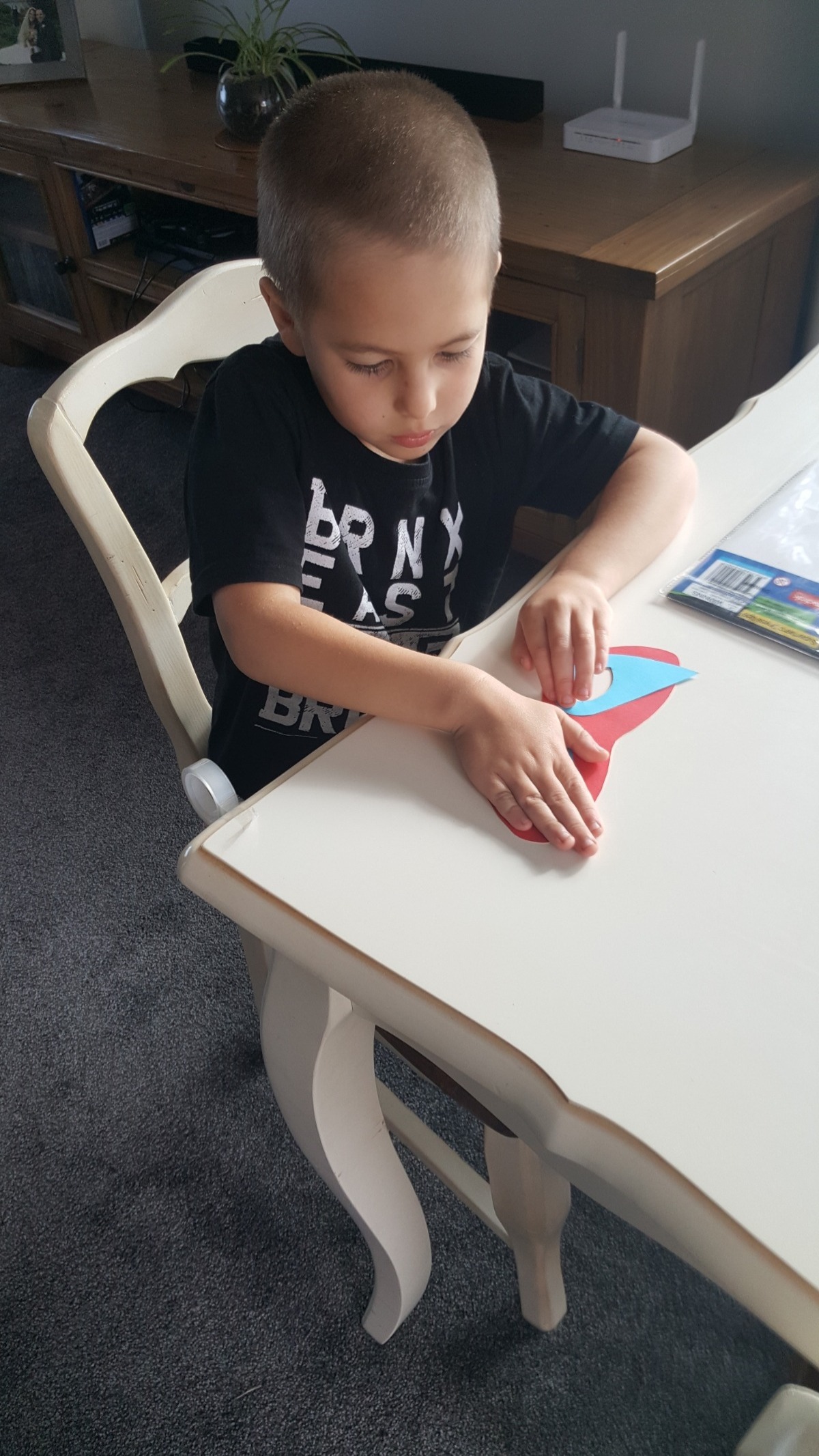 It's real serious business creating a superhero costume
Working on his mask
Finishing touches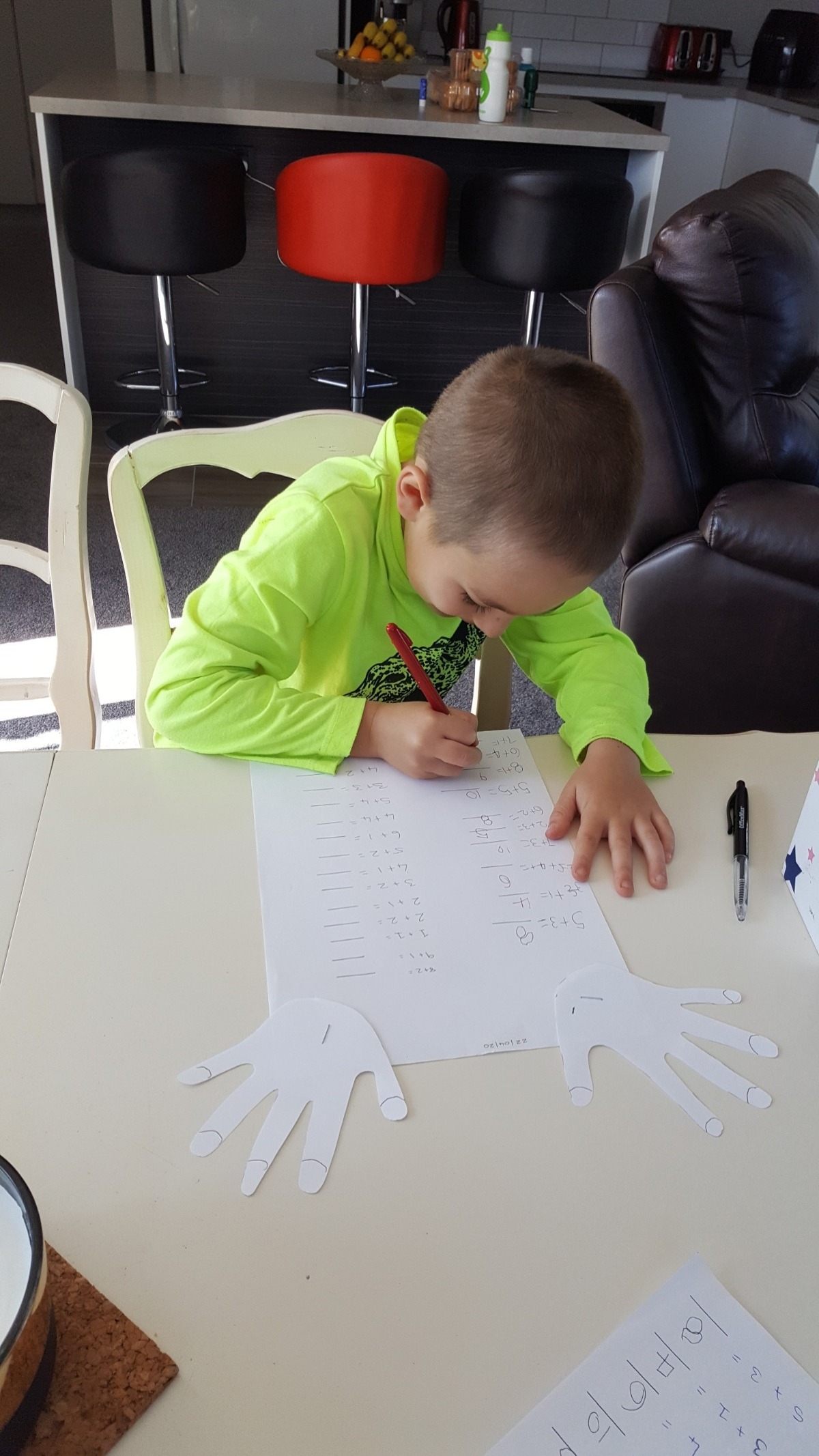 Adding numbers to 10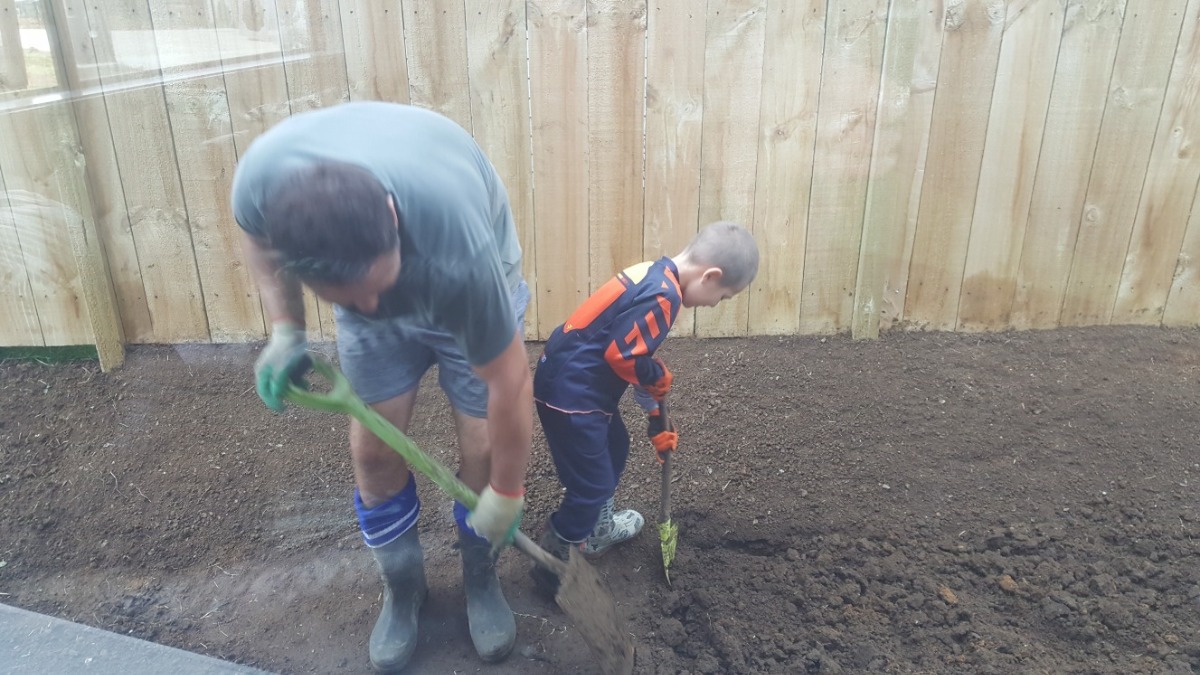 Gardening with Dad
Celebrating our ANZAC's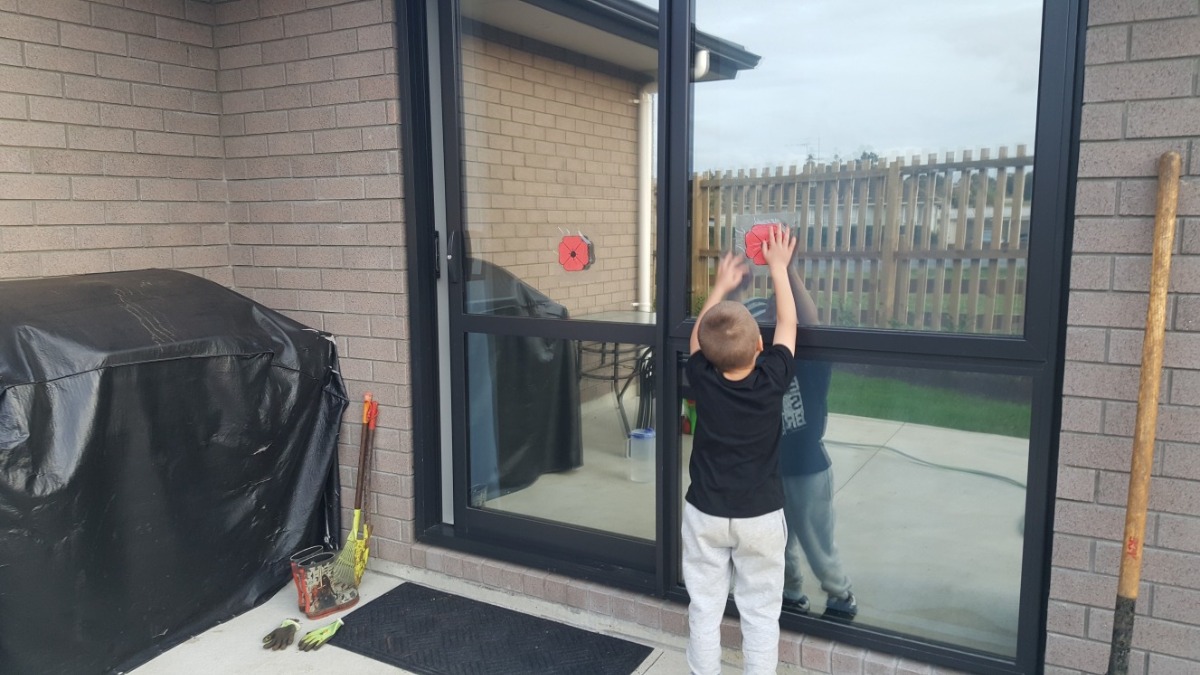 Poppies
Building a Lego rocket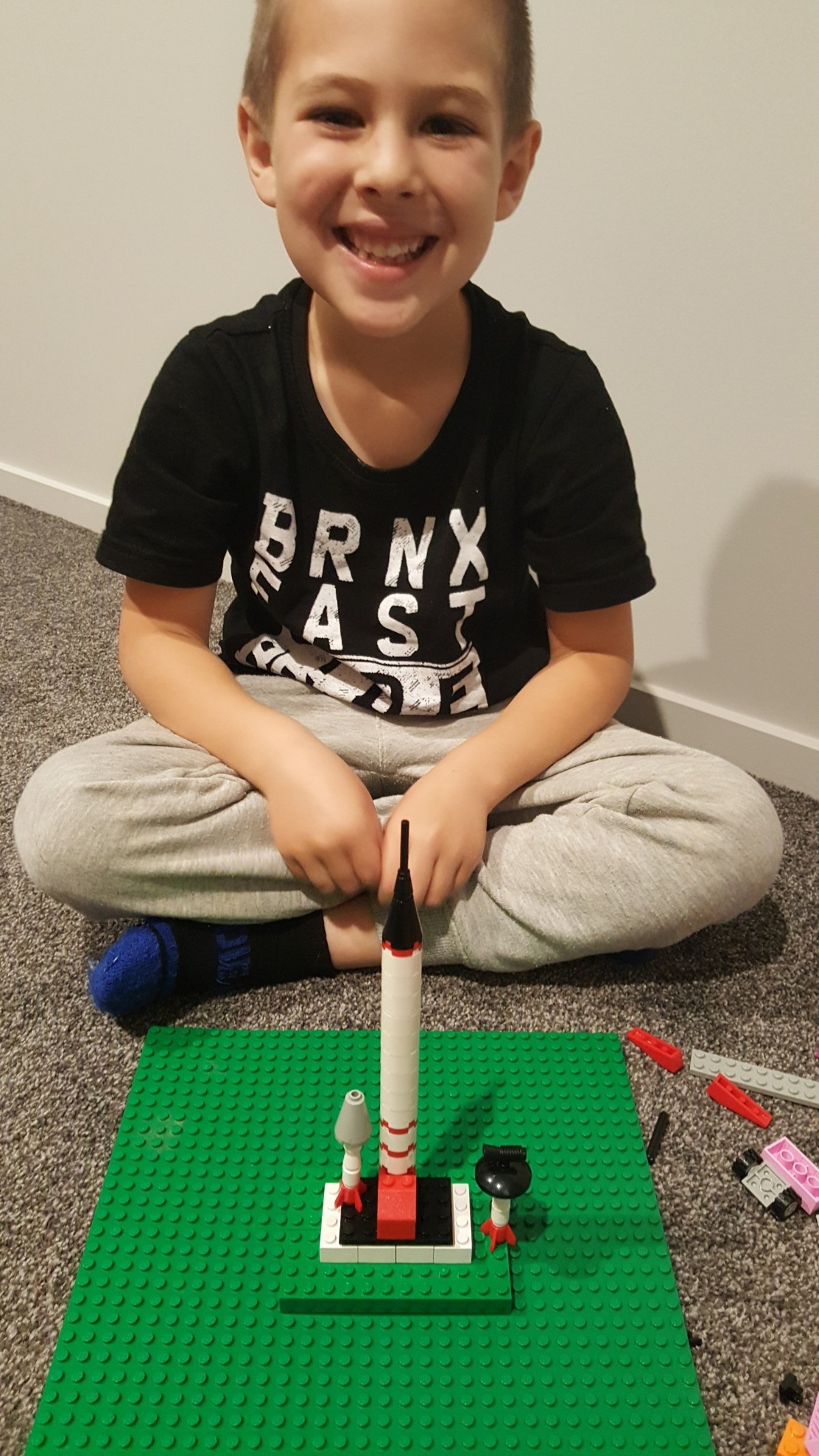 The end result - fantastic
Check out these Scavenger hunts
Send me a photo of what you found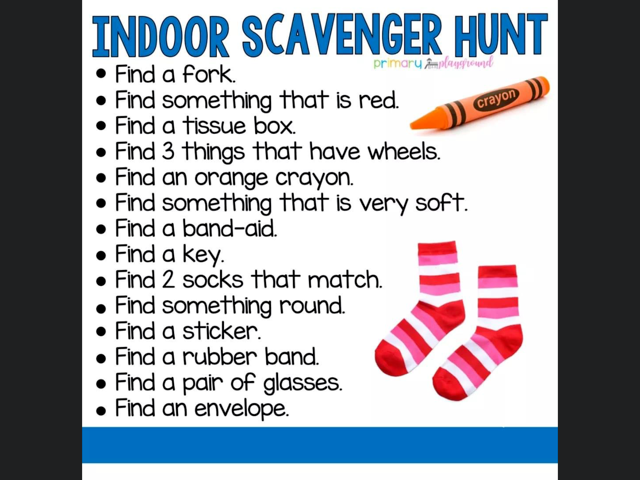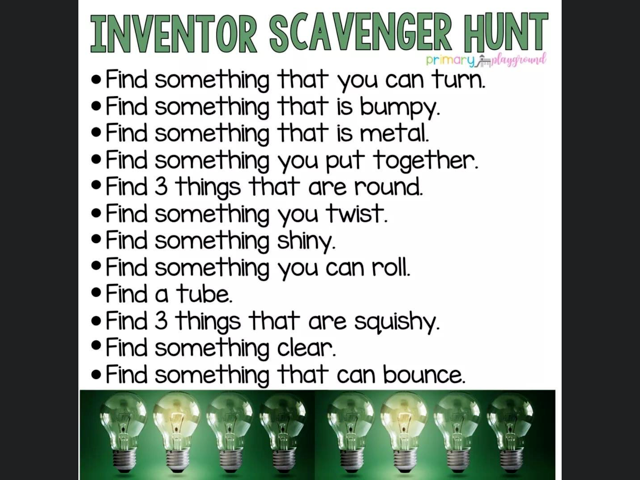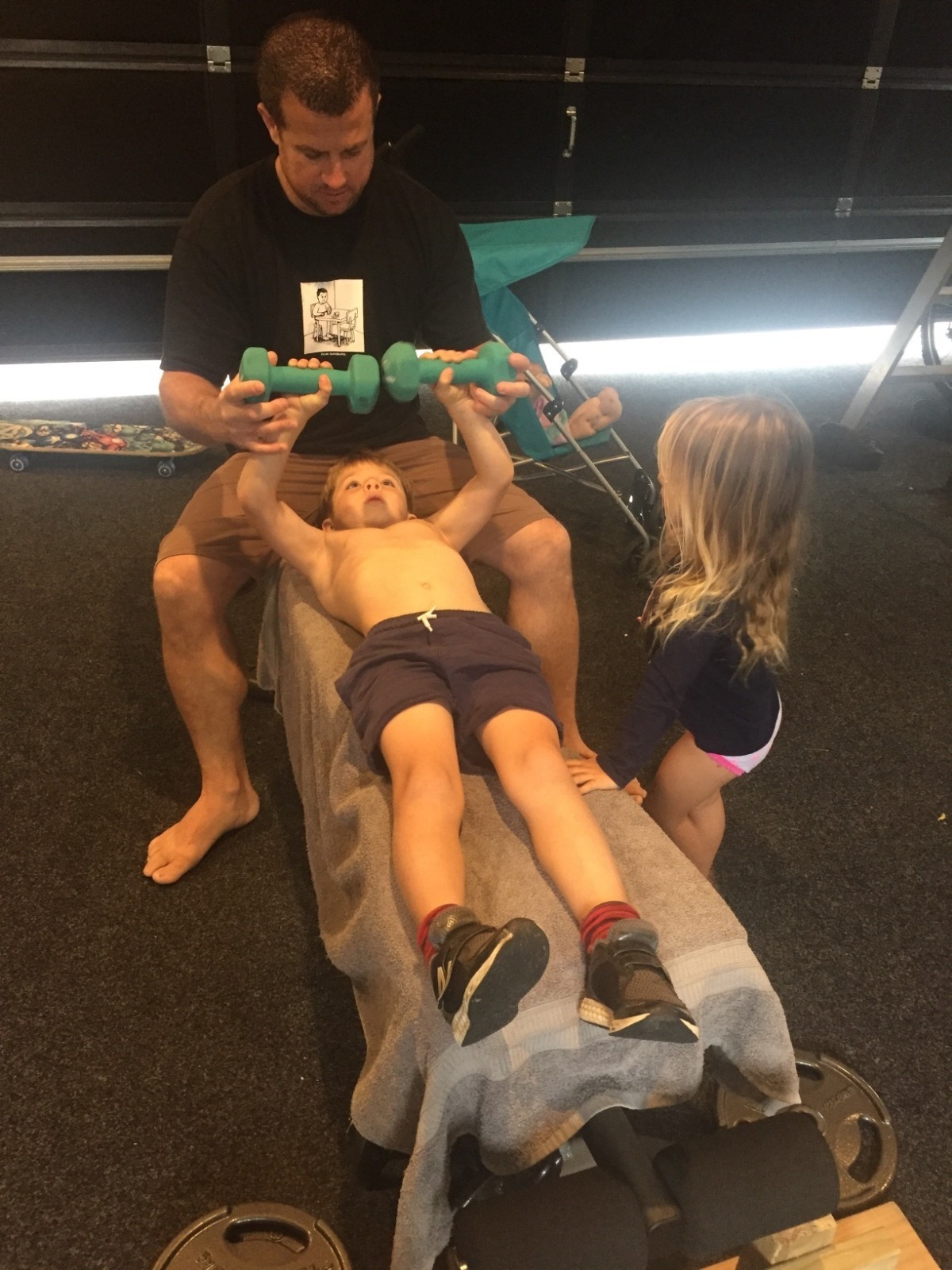 Taylor has been working out with his Mum and Dad.
Do you think we'll recognise him when he comes back to school with his big muscles?
Taylor's bottle challenge
Check out this challenge that Taylor attempted. How many tries will it take you to be successful?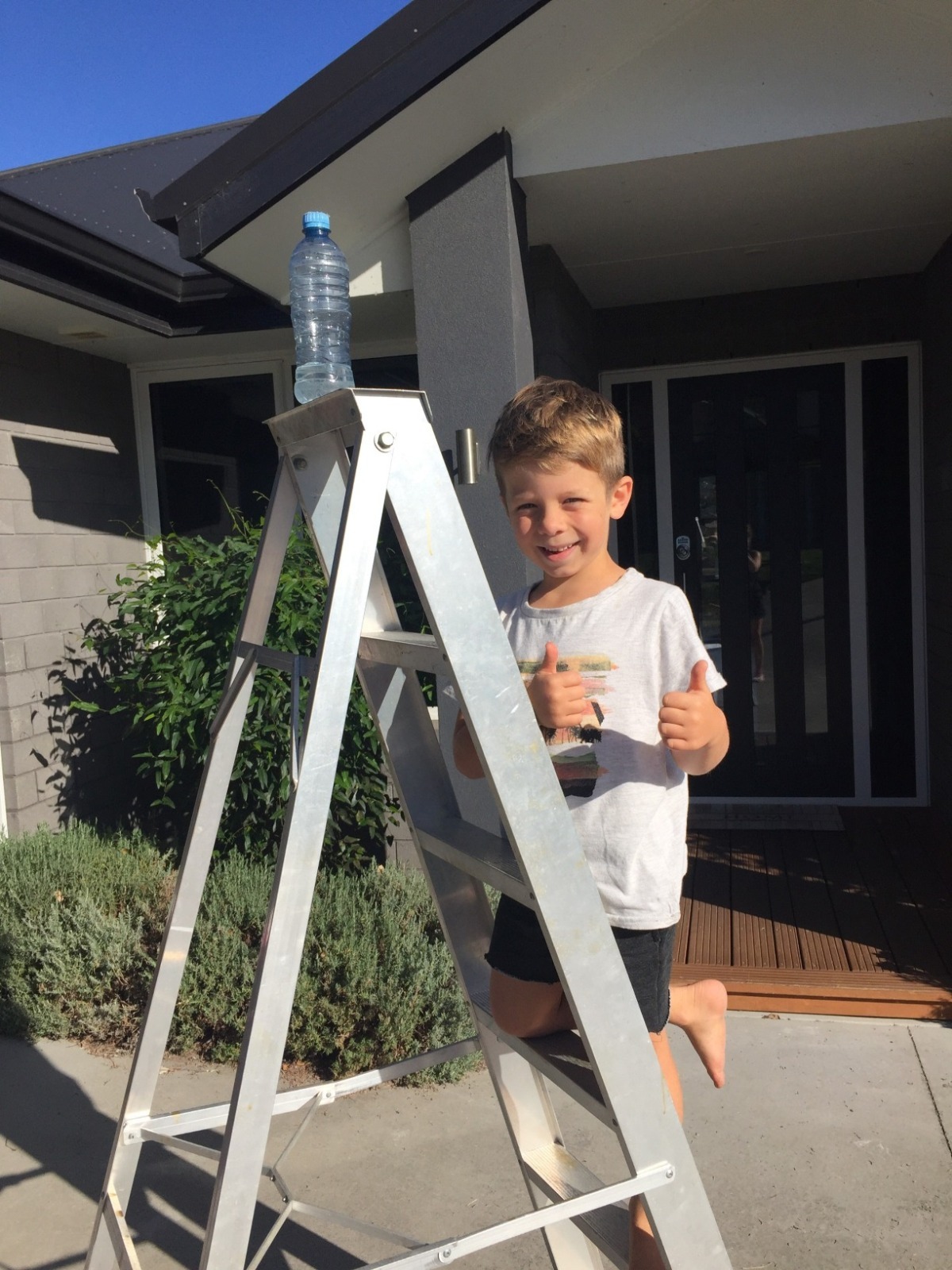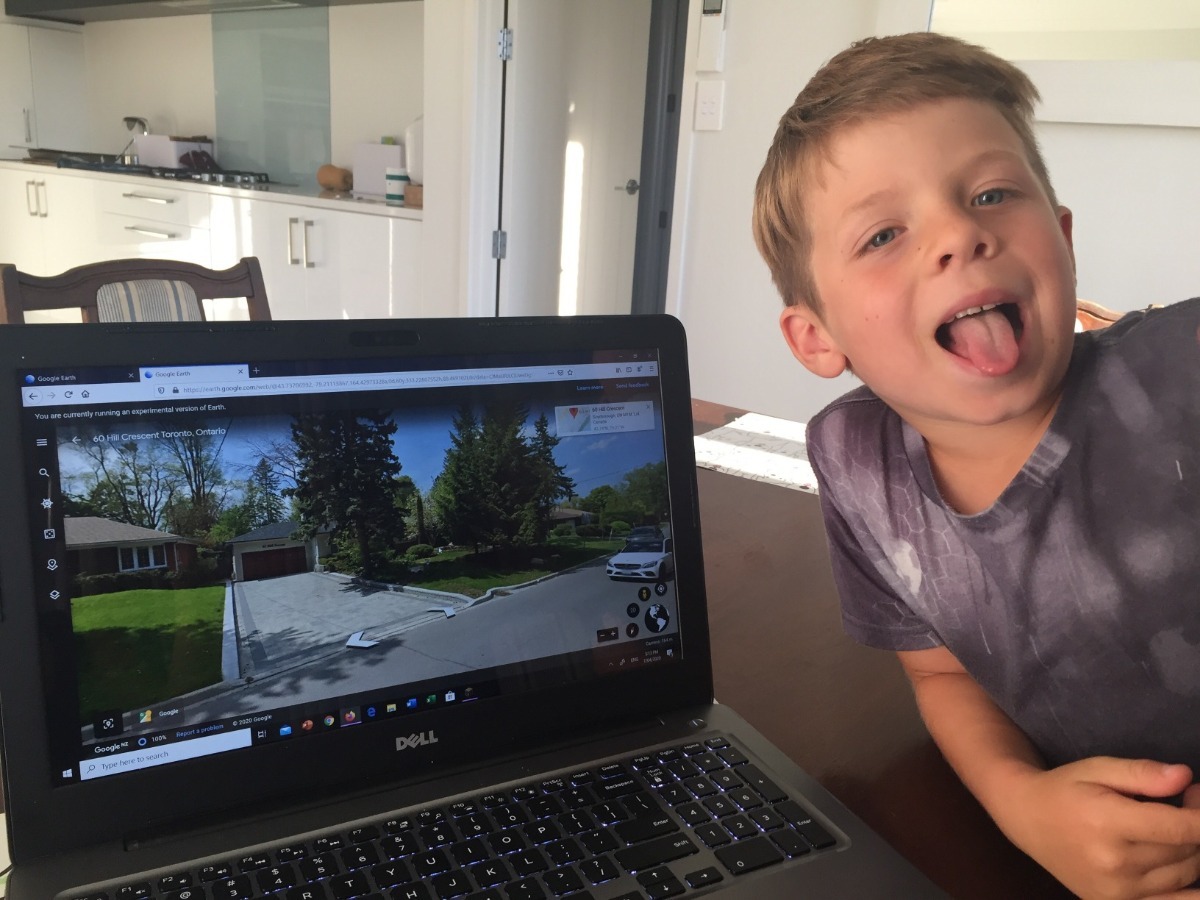 GOOGLE EARTH
Taylor has been exploring Google Earth. He found mum's old house in Canada and famous buildings around the world.
STAR GAZING
Taylor and his sister love star gazing from the spa.
Taylor and his sister celebrating our ANZAC's. Fantastic drawing.
Our clever Scientist has taken samples of pond water on the reserve and used www.landcareresearch.
co.nz to investigate the creatures he found in it.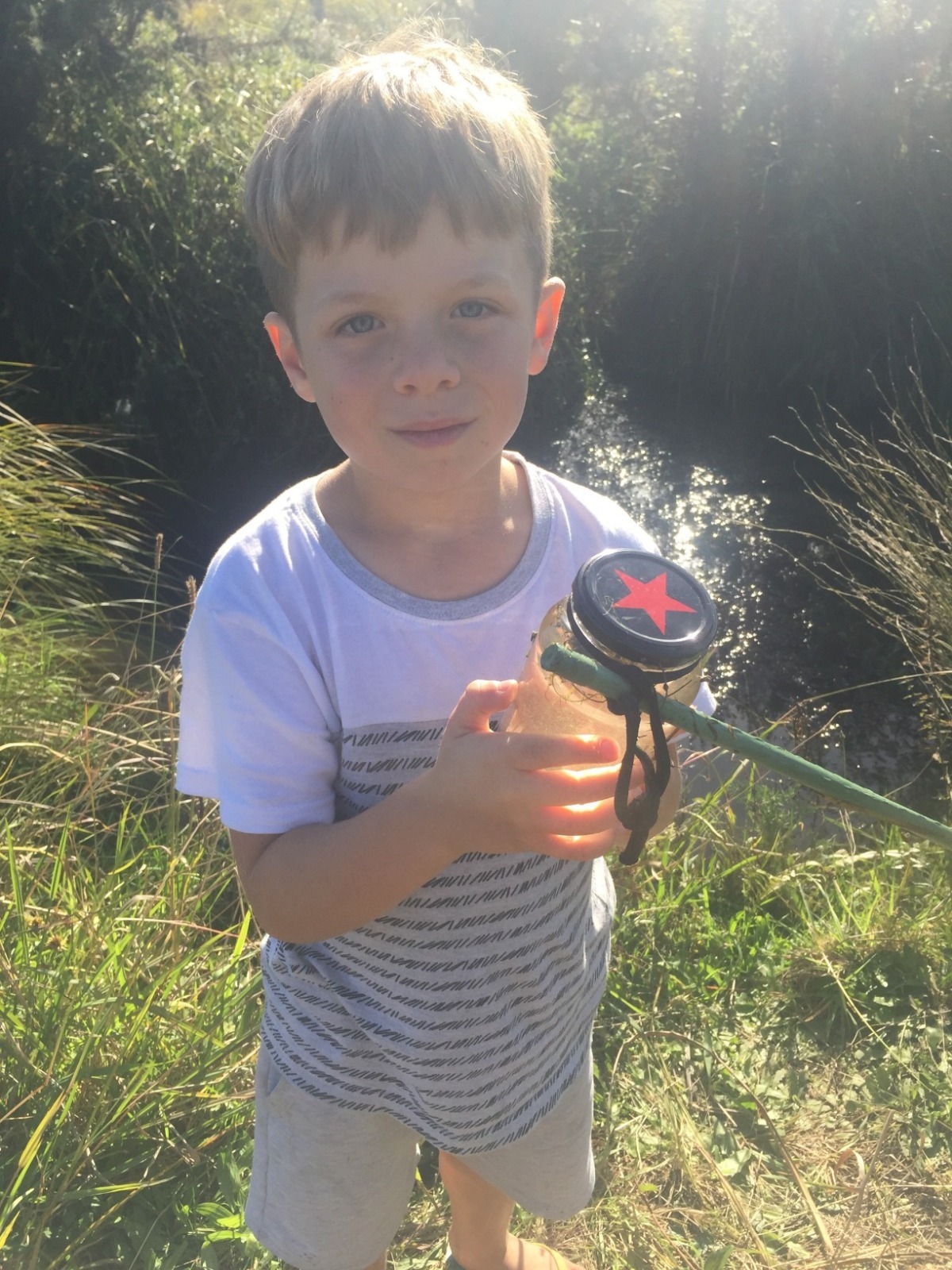 He found caddisflies (in a smooth case), mayflies, snails and some other teeny tiny wiggly things he can't identify. Maybe someone could help Taylor to identify the little wiggly things.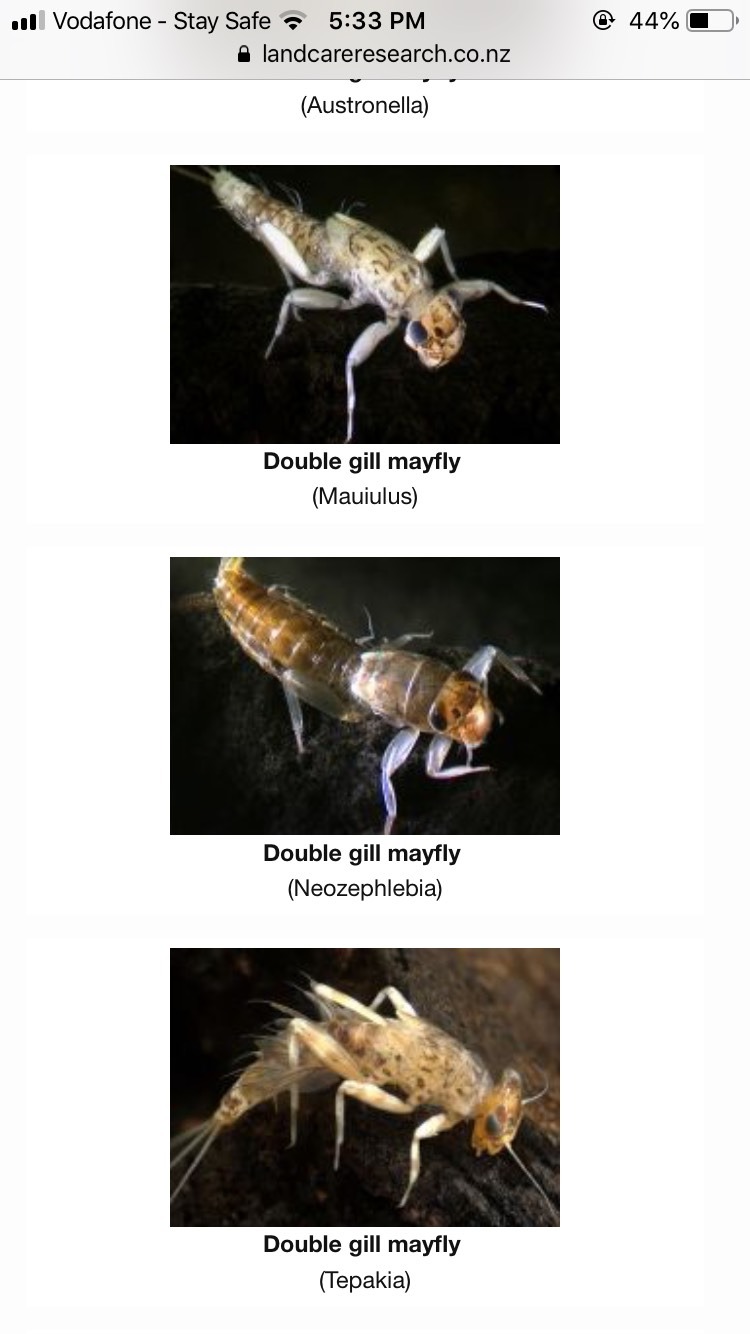 www.landcareresearch.co.nz
Aleksander's Home Learning
Fantastic way to practise your spelling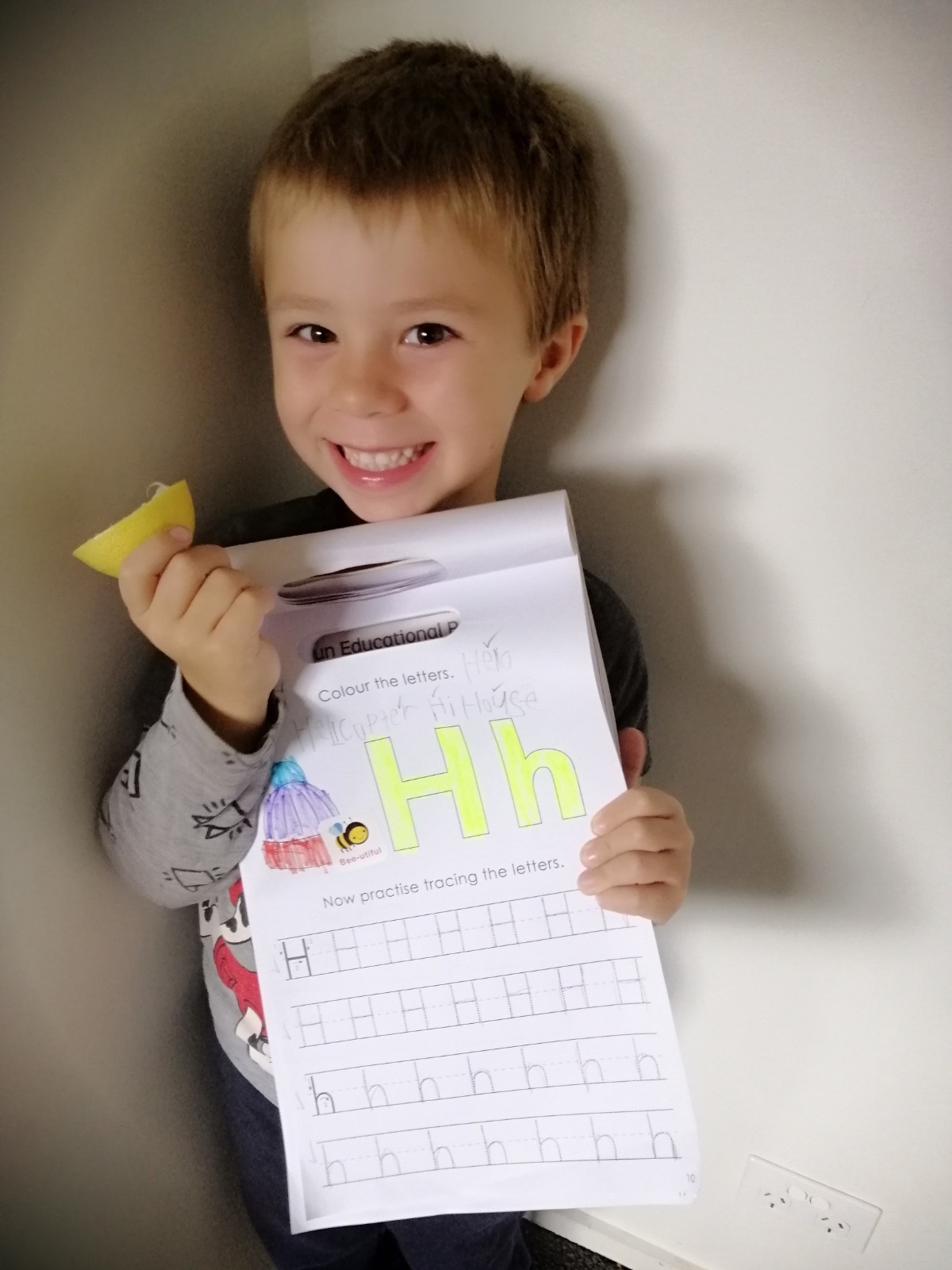 Beautiful handwriting Aleksander
Parachute Making with Aleksander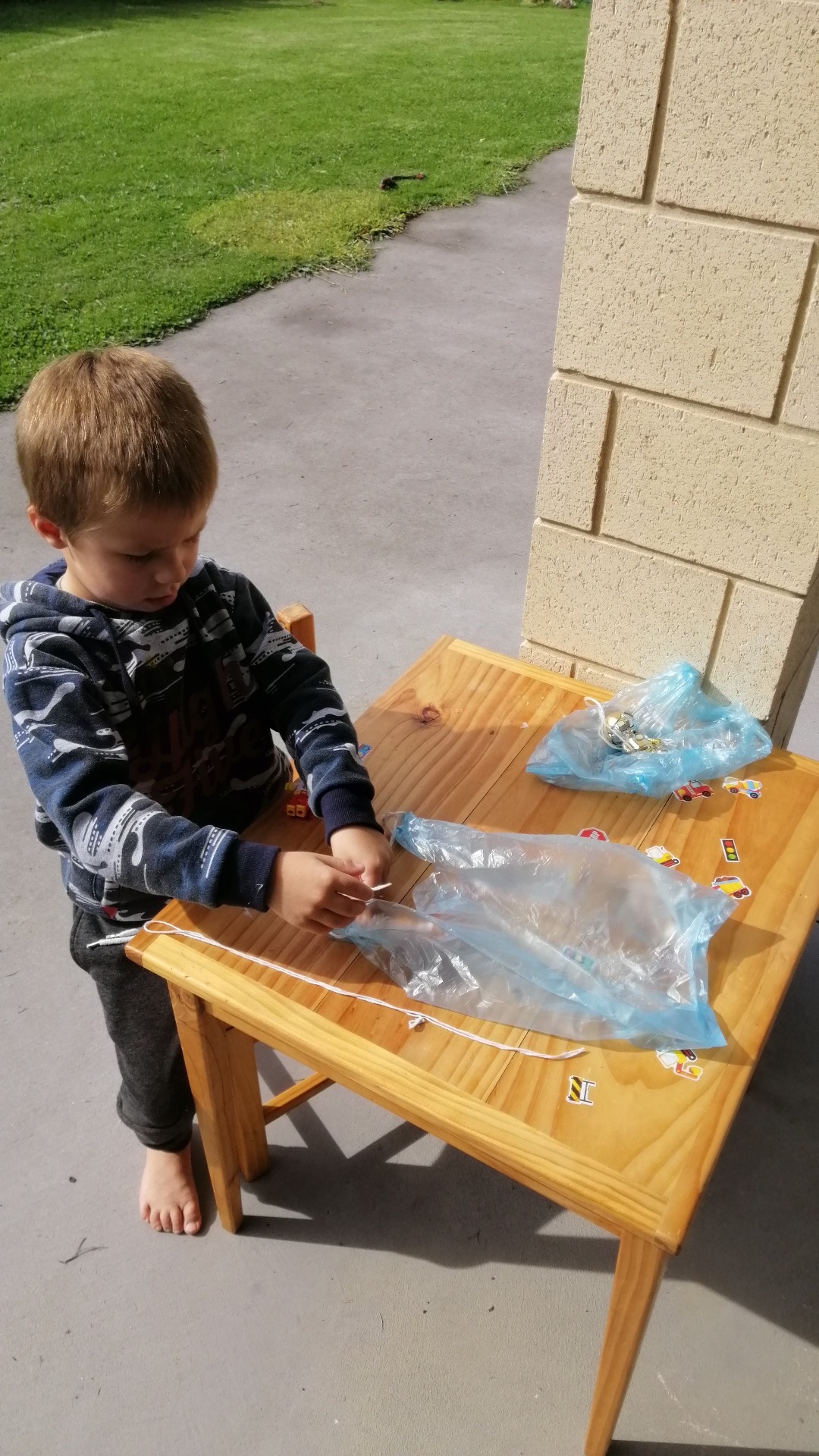 First you focus very hard and make your parachute
Then you find somewhere high to launch your parachute. Fantastic.
Stencil Writing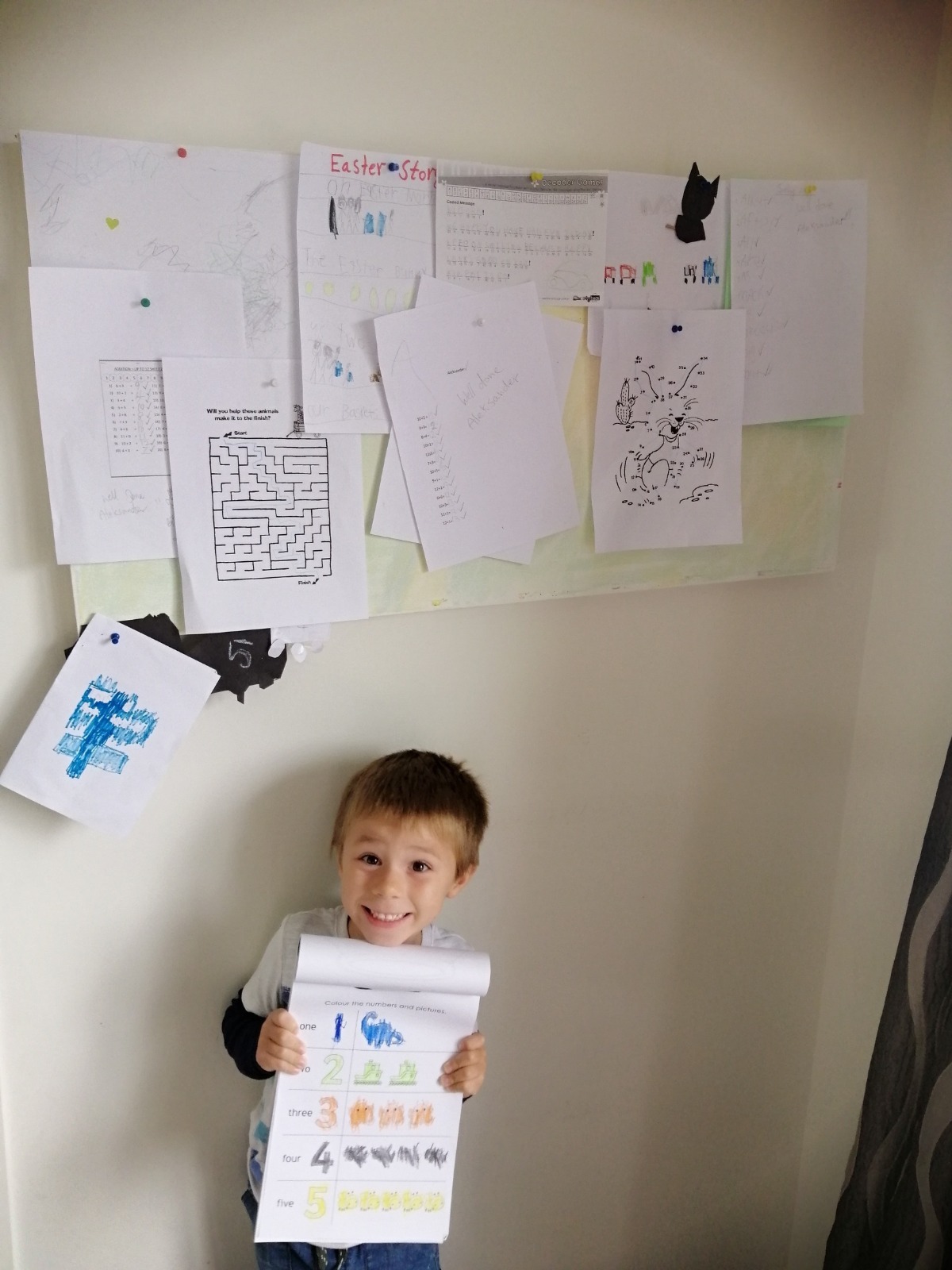 Love the wall of Learning
Poppy Art
Baking cookies
Building a house
Fantastic house Aarohi
Baking with Dad
Playing Chess
Francesca's Home Learning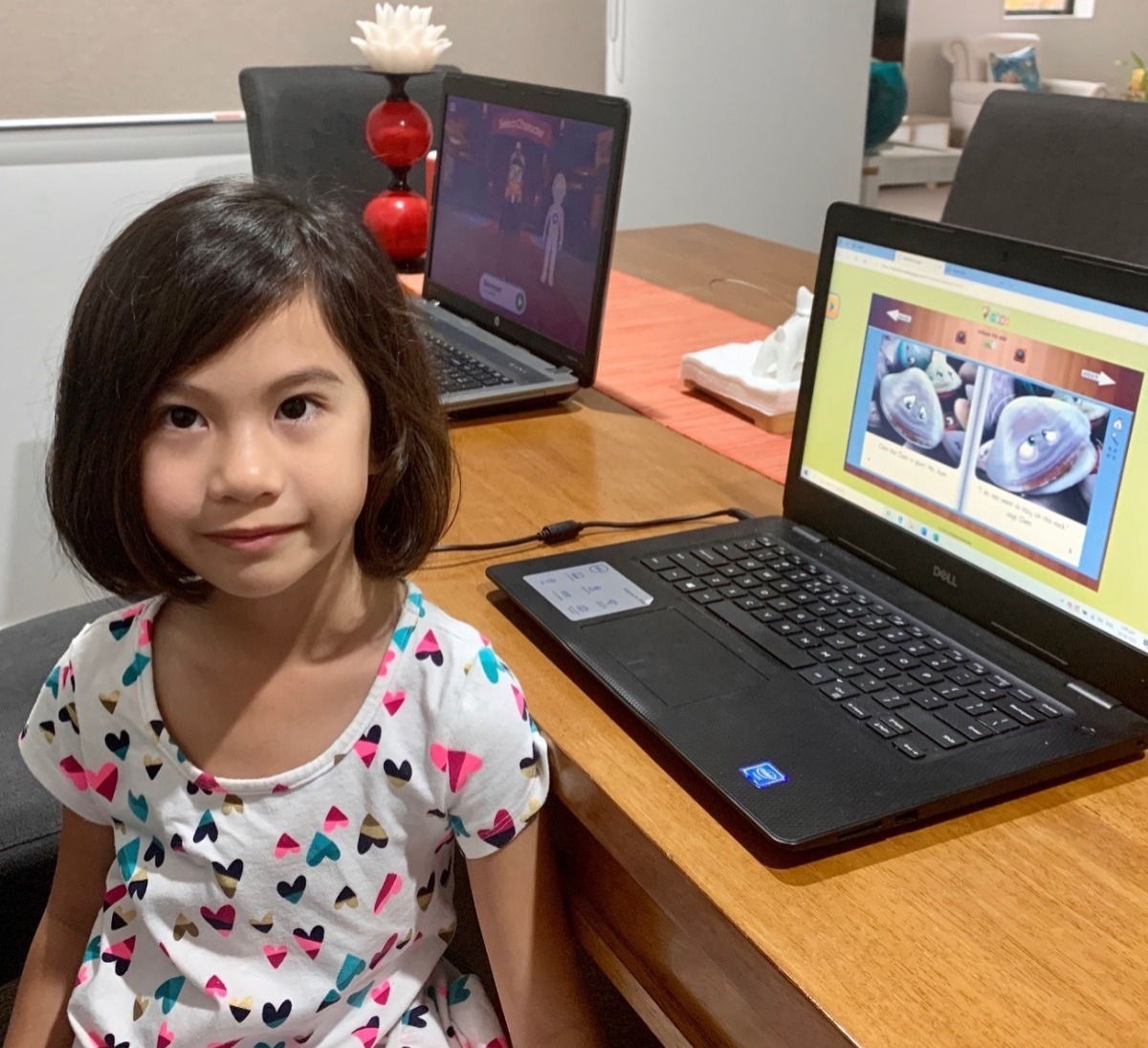 FRANCESCA BUSY WORKING ON READING EGGS IN HER HOME OFFICE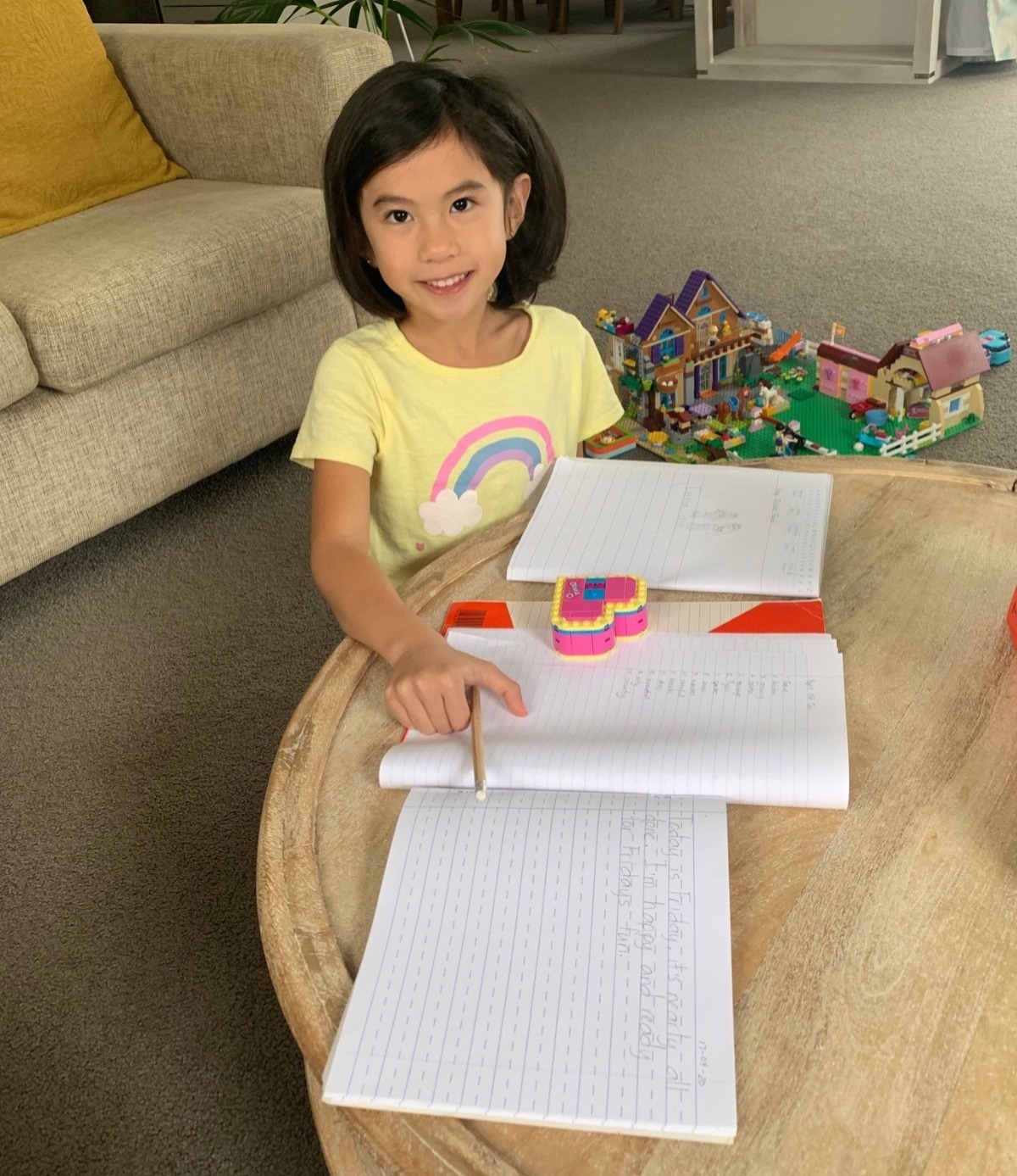 Awesome story writing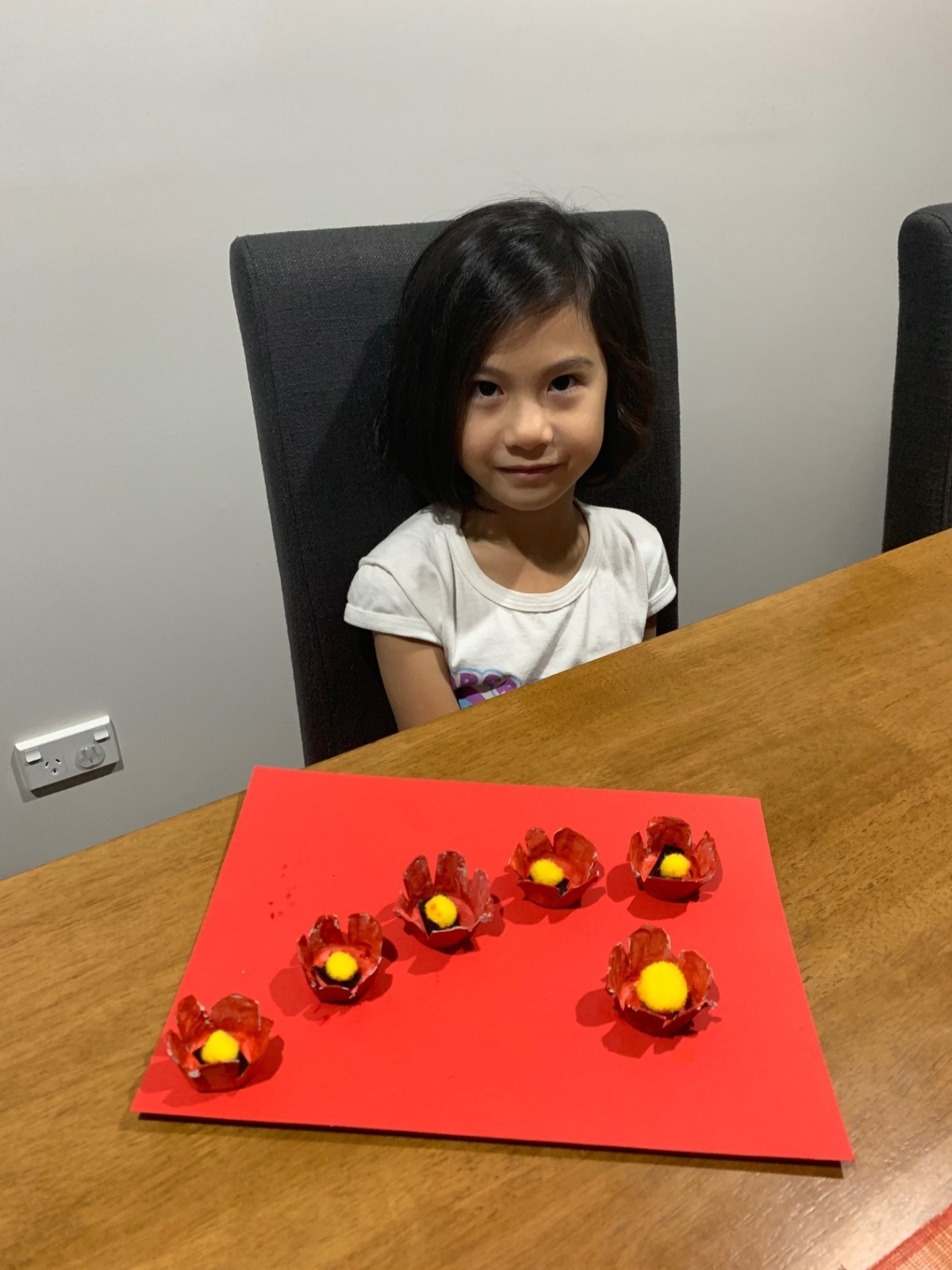 WOW POPPY ART
BEAUTIFUL POPPIES FOR ANZAC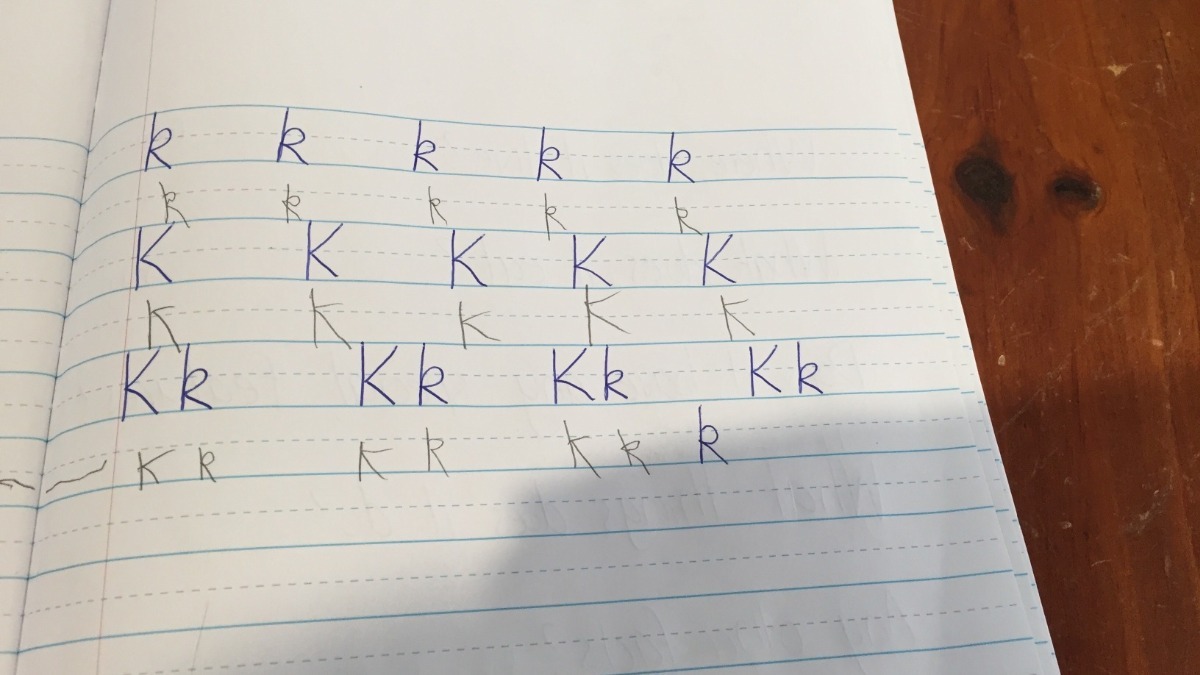 Maxden has been working hard on his handwriting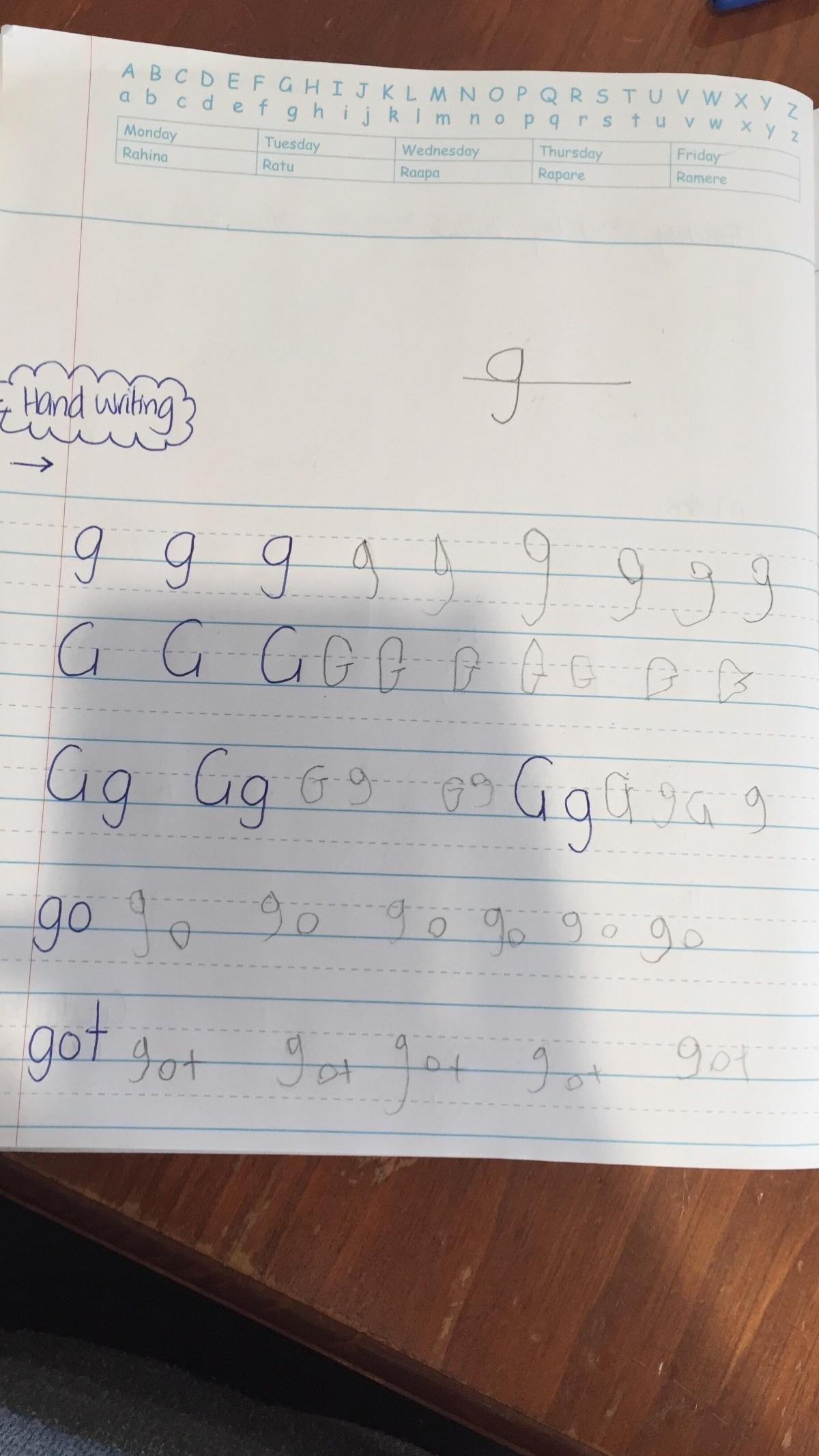 Max has been writing lots of stories in Lock Down. I love your finger spaces Max and your awesome spelling.
Fantastic way to learn your sight words Max. Fun with your water gun.
Snakes and ladders on the driveway.
Playing Skip Bo. Max will have to teach Room 4 when we get back to school.
Fabulous Gruffalo writing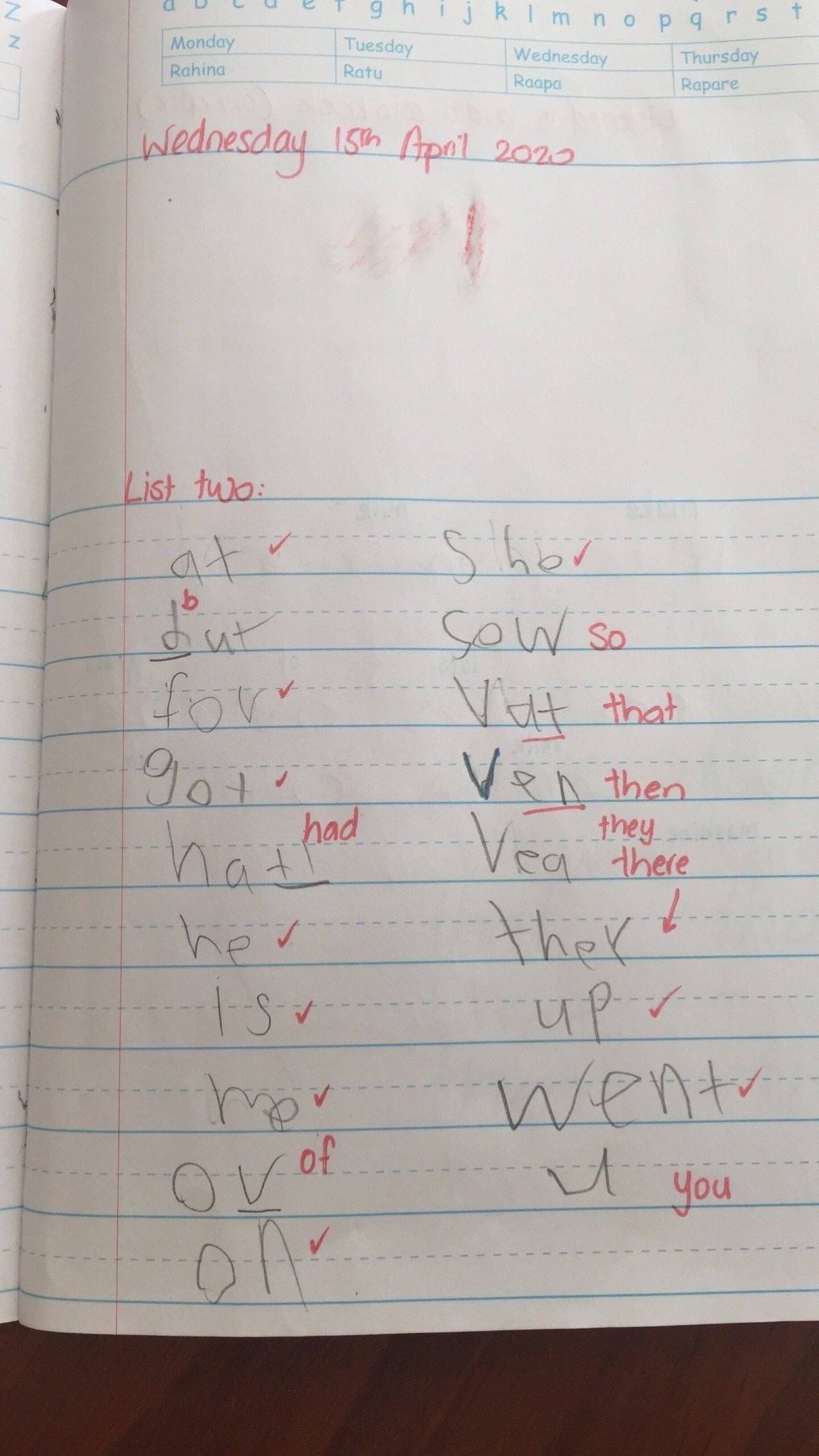 Spelling
Sight Words Practice
Cooking with Max
Max created "Octopuses" with a little help from Mum. Max focussed hard and counted in twos as he added each piece of pasta to the sausages. Max is having the best time at home learning new skills he can use again and again.
Boil your water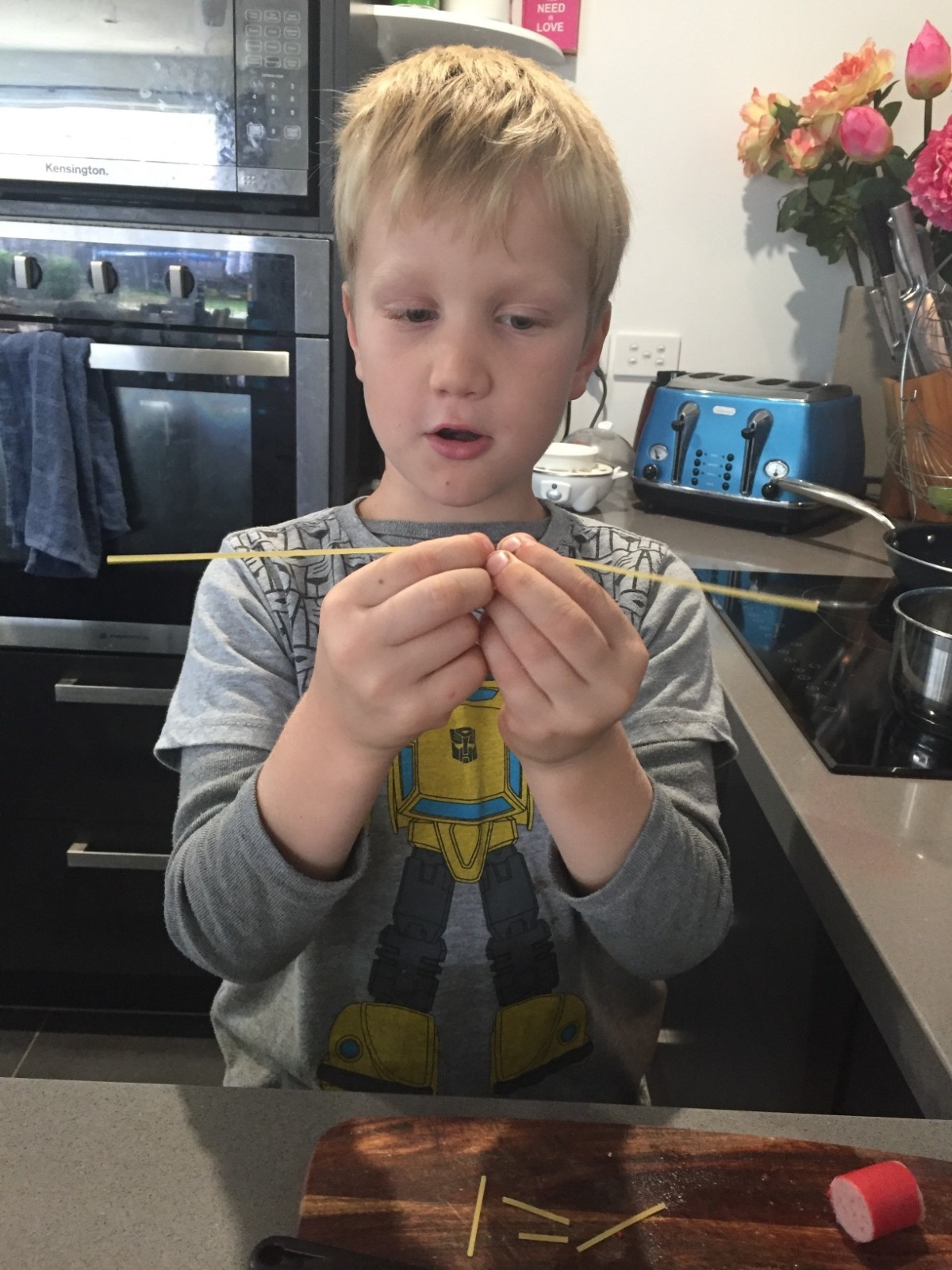 Make your creation
Cook your pasta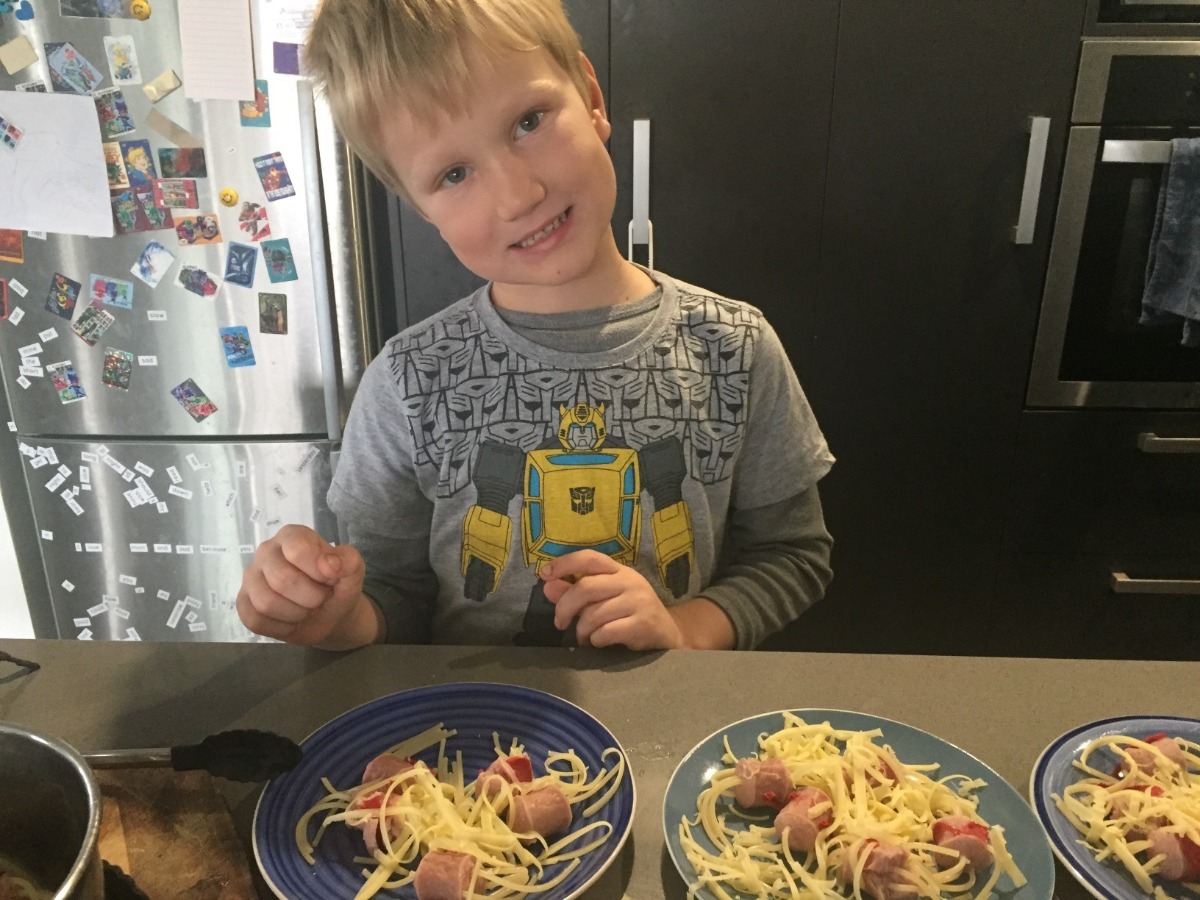 The final result
A yummy dinner for the whole family.
Maxden is lucky to live so close to the duck pond
Exploring the pond
Wow Max, you're a fantastic speller
Sammy has been teaching Millie to sit. Clever Millie.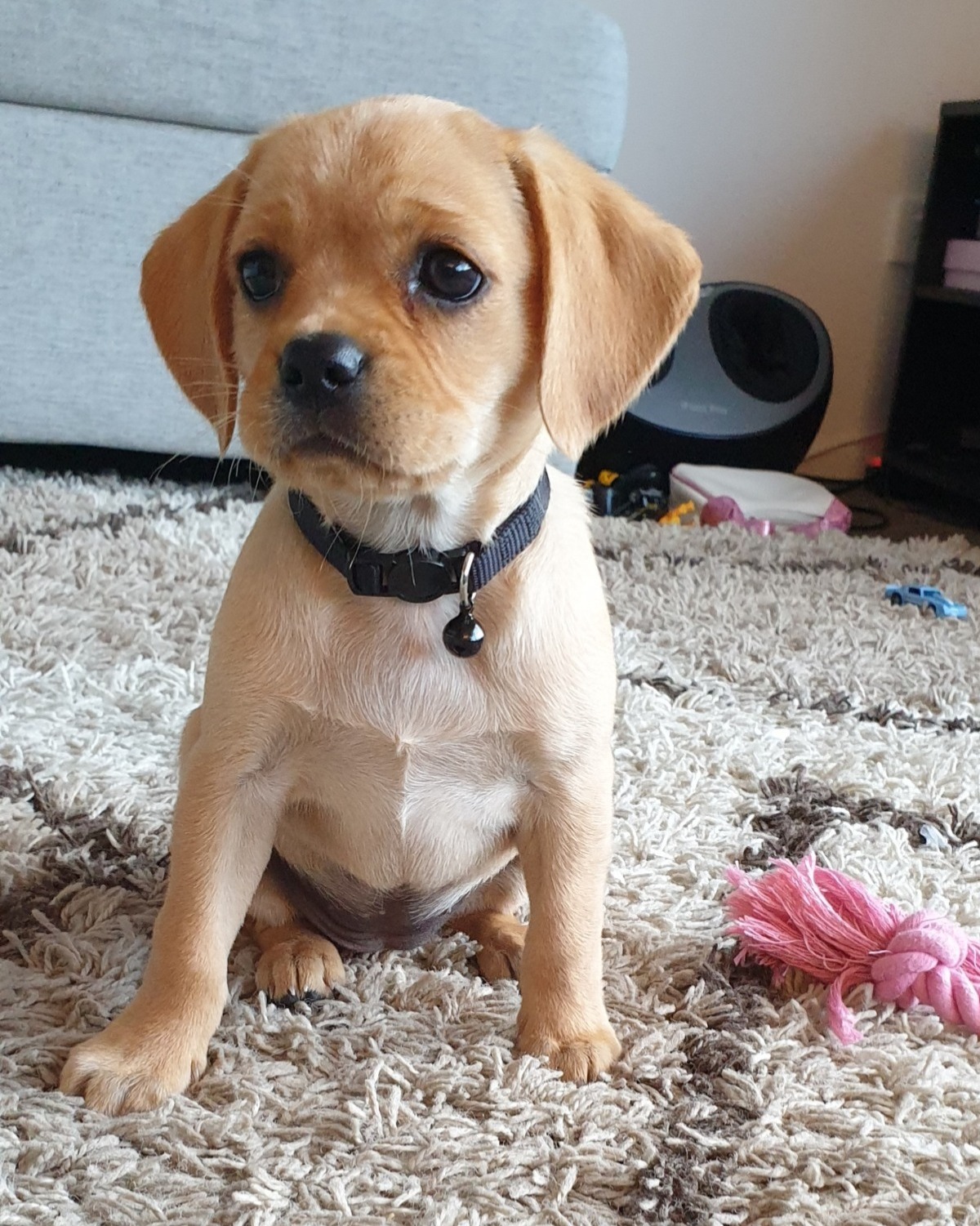 Spelling expert
Measurement
Working on her math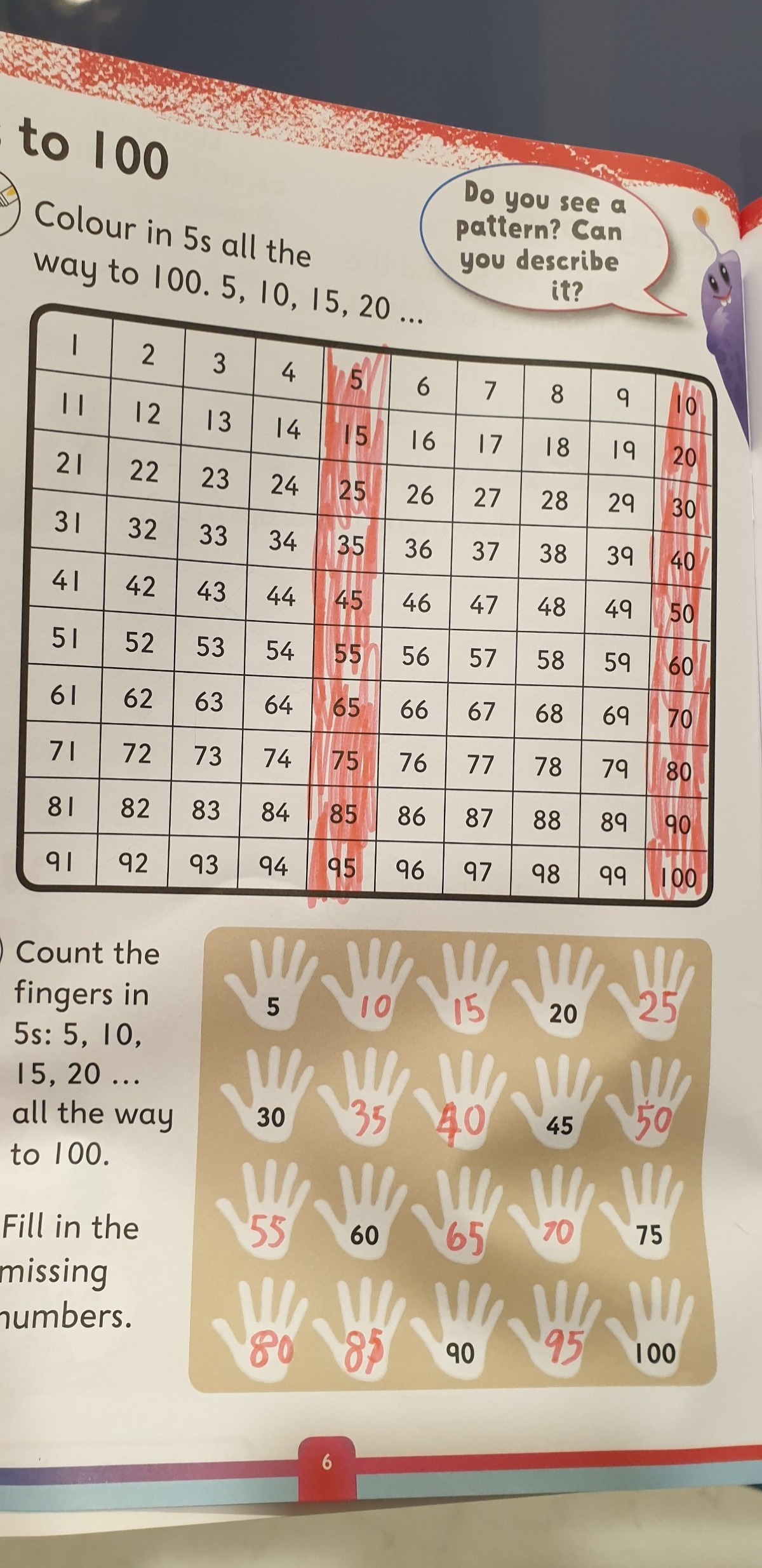 Counting in 5's
Sammy has something to tell everyone... can you guess what it is?
Read Sammy's story, what is she talking about?
Reading a book about what?
Sammy's new puppy Millie.
The gorgeous Millie has made herself at home already.
Sammy the expert speller
The clever artist
Very cute Sammy
OH NO... what is Millie chewing?
Our very creative Sammy making the streets of pokeno beautiful. Romero Britto would be very impressed with your artwork.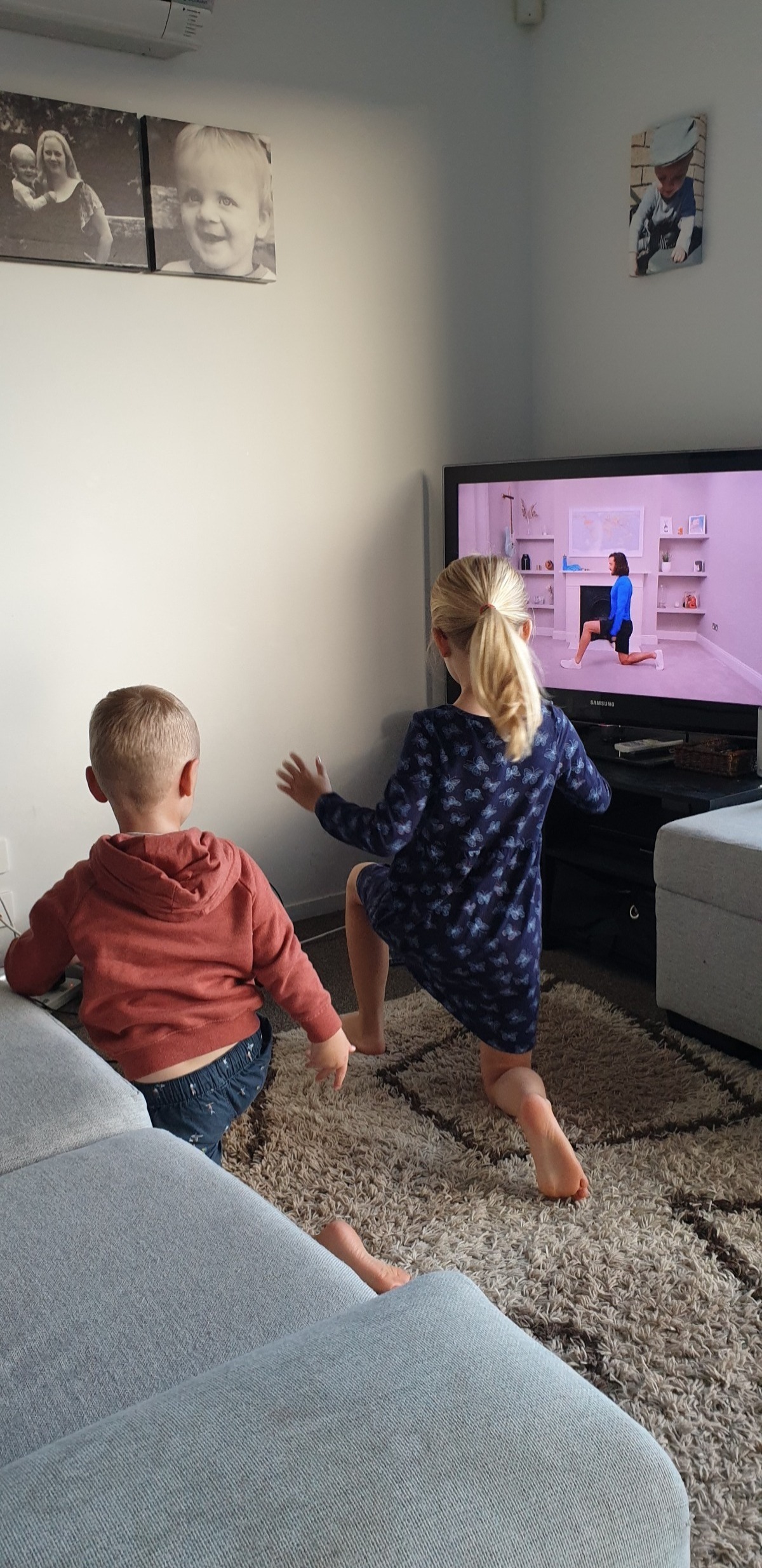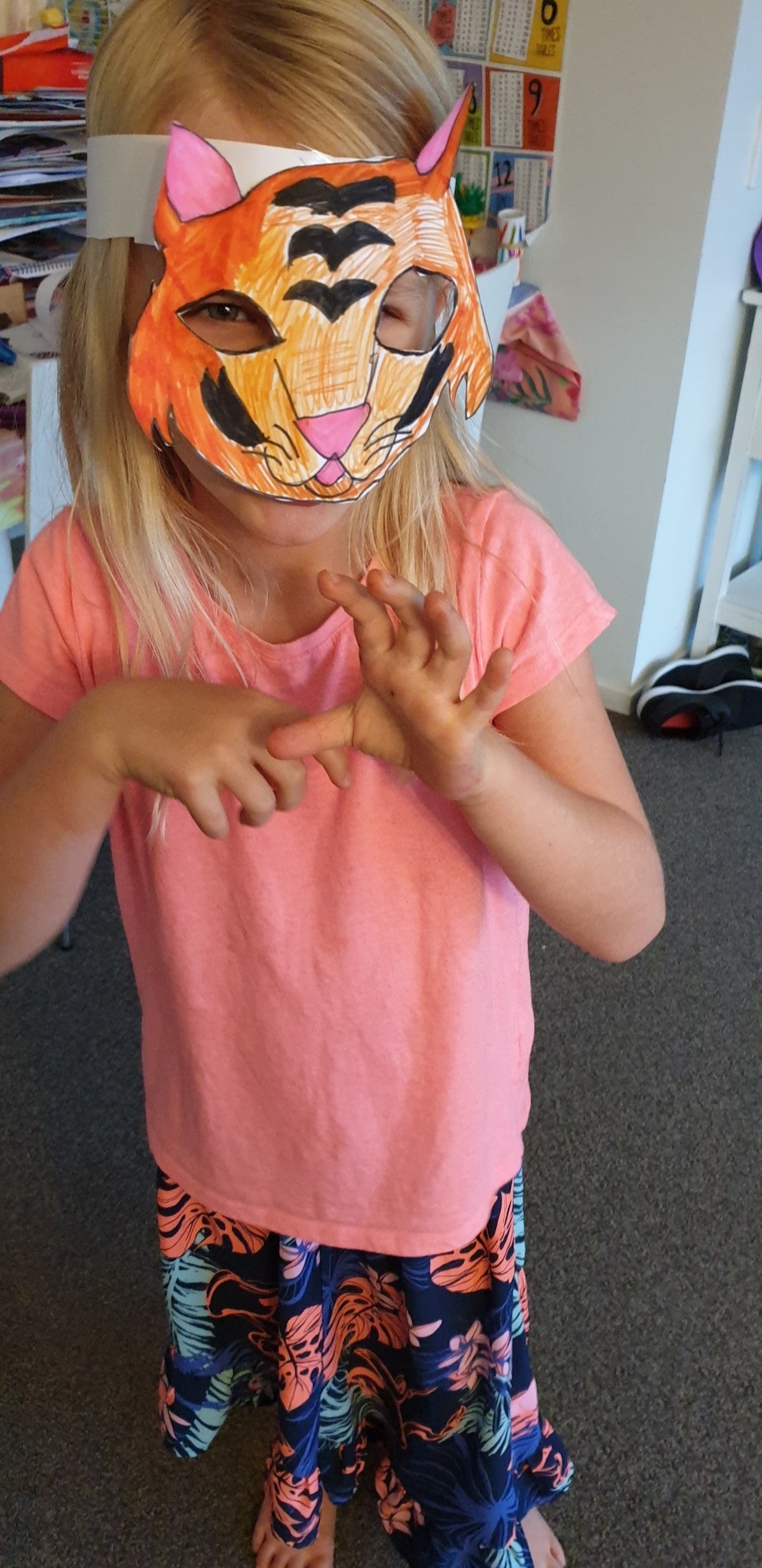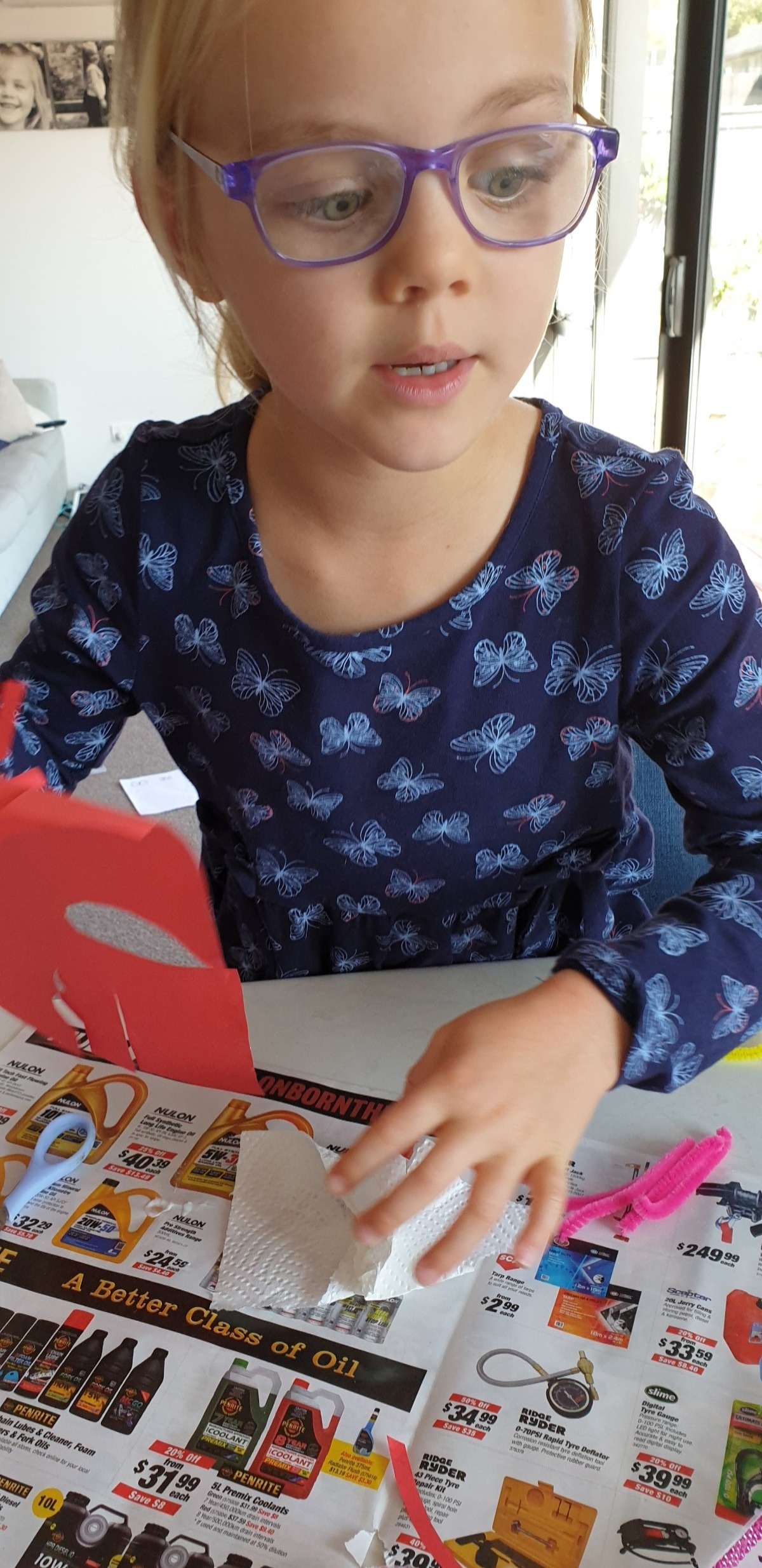 Sammy has read 16 books in lock down!!
Unicorn Princesses: Flash's Dash. Sammy made little figurines to go with her story
Sammy's friend has been emailing her math problems to solve
Sammy designing her Superhero costume


Getting creative with Poppy art
Sammy will never get lost with this map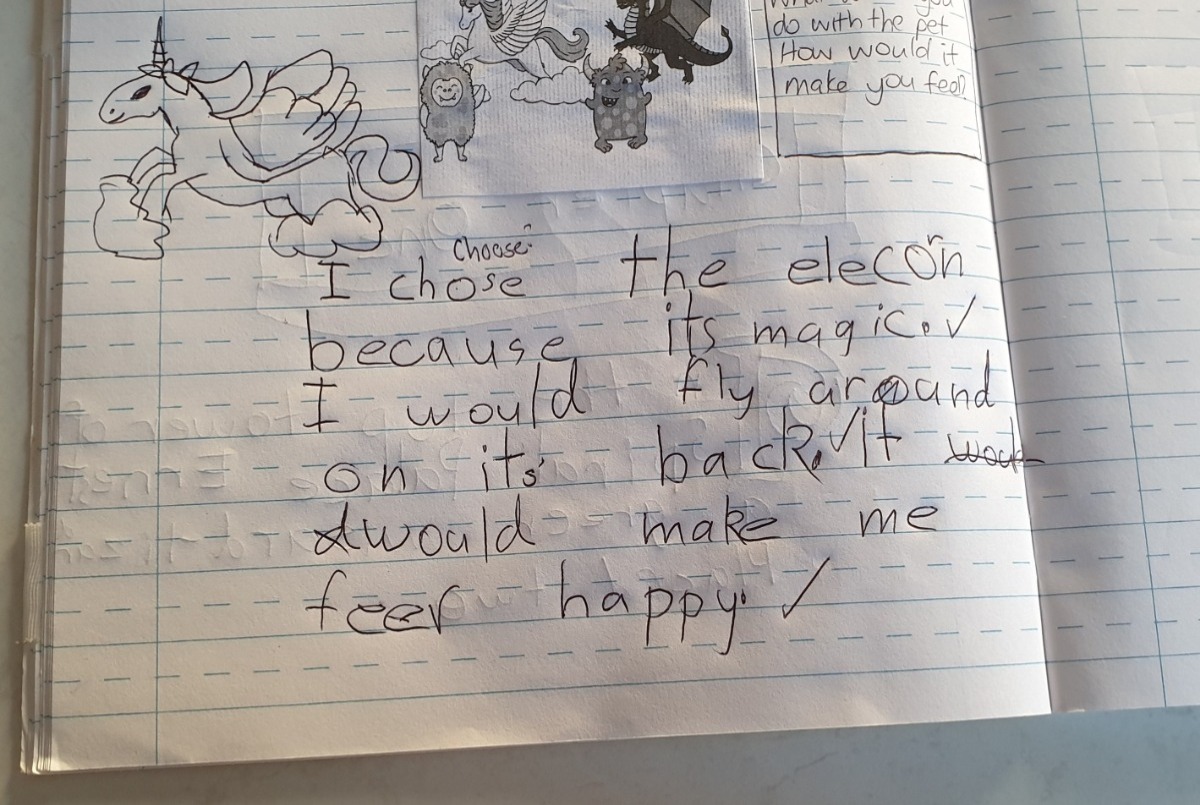 Creative Writing
Malan Home Learning
I love the idea of putting your words on the wall to learn!
After all this learning I think we would all need a little nap.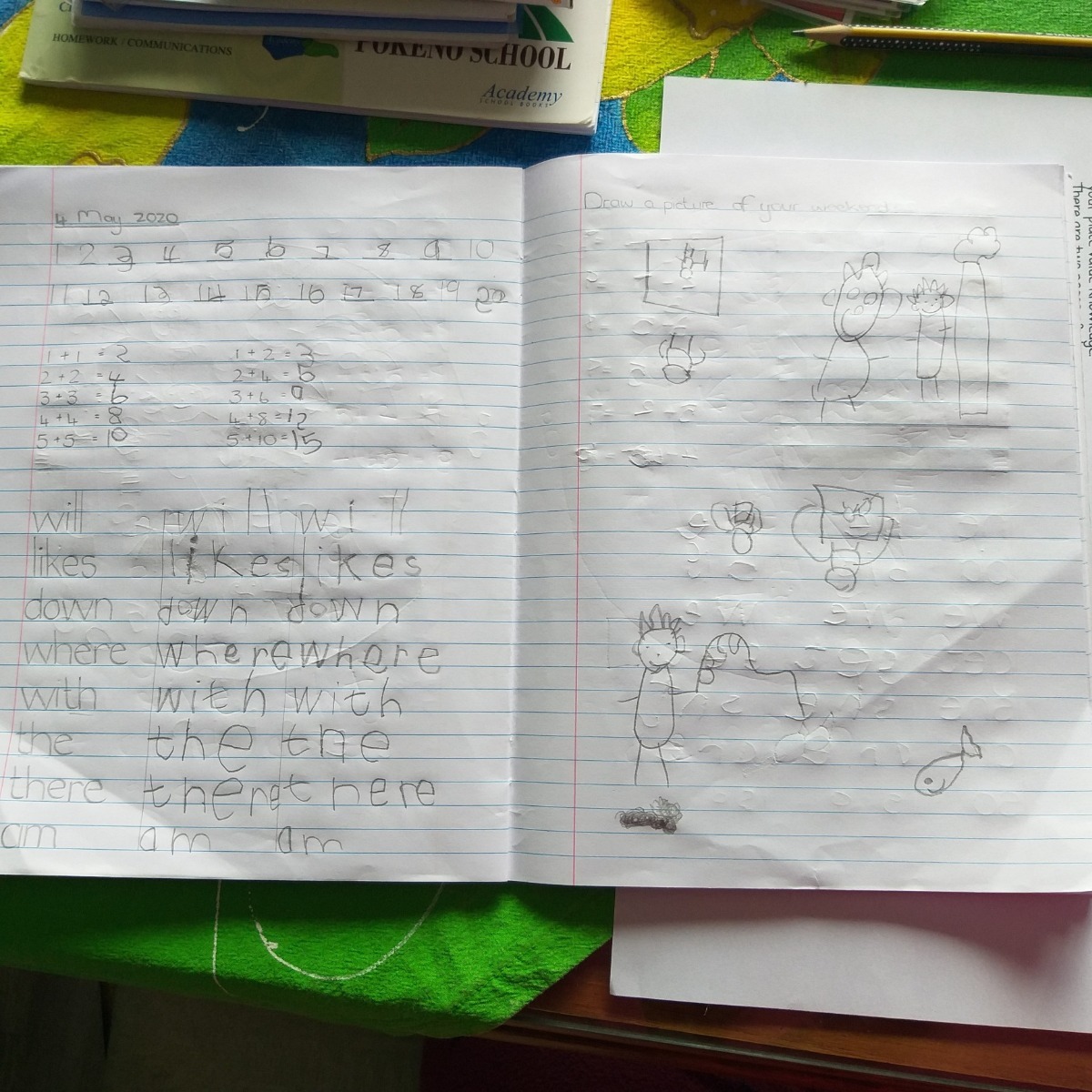 Malan has been doing reading about tigers and lions, cats, dogs, rabbits and guinea pigs.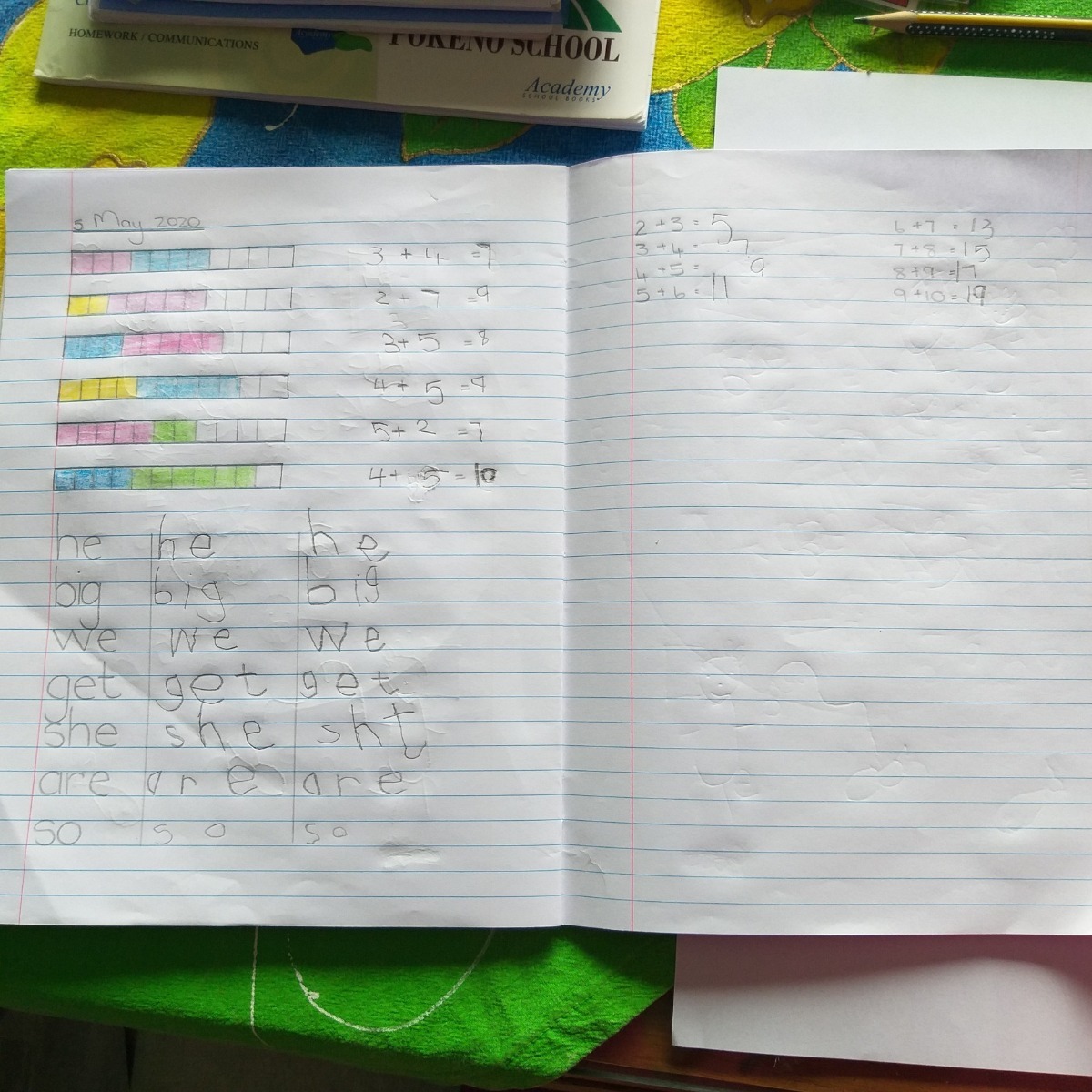 Adding numbers to 10
Reading Eggs expert.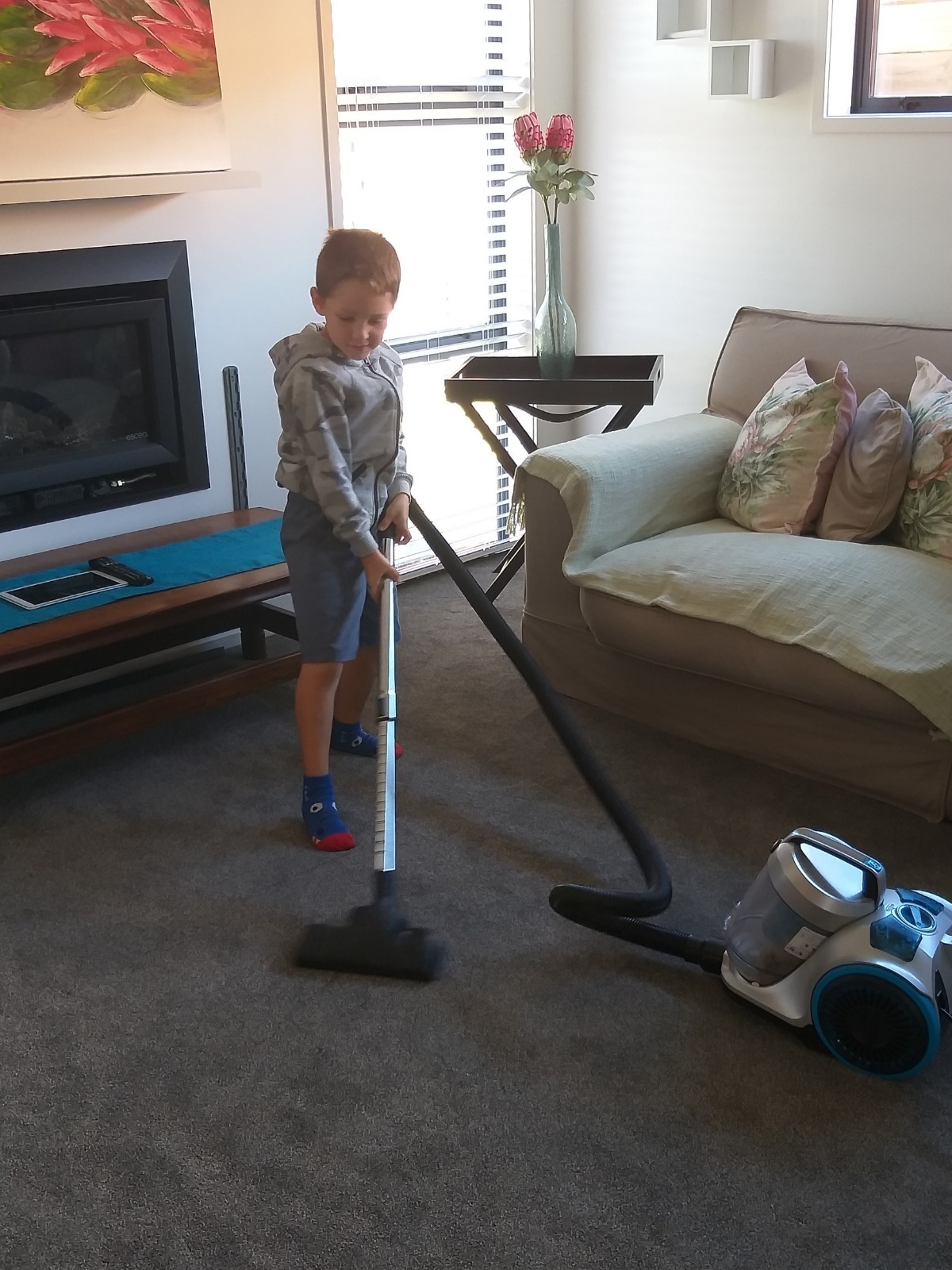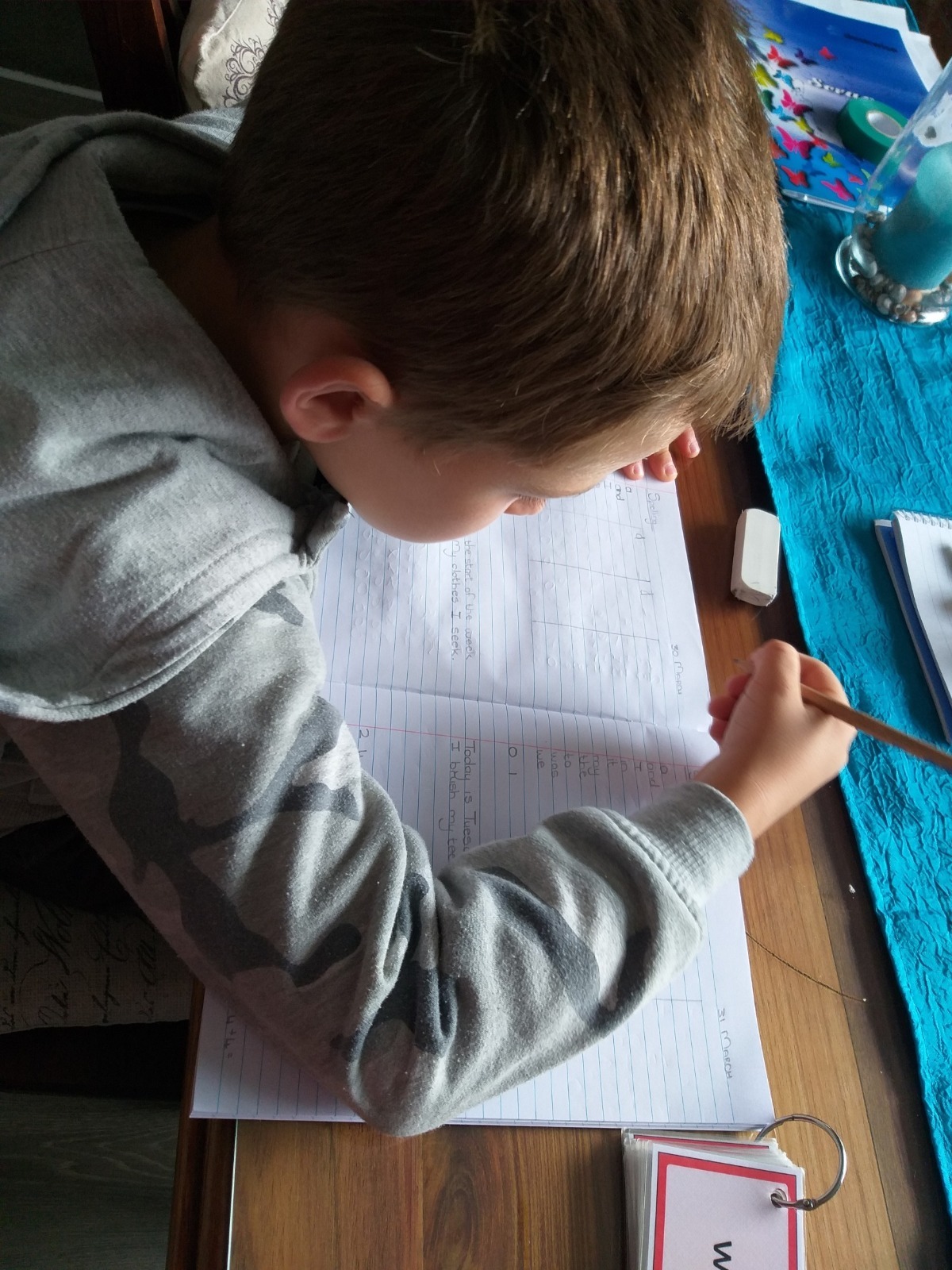 Malan even found time in his busy schedule to help with the vacuuming. Mum and Dad must be loving having you around.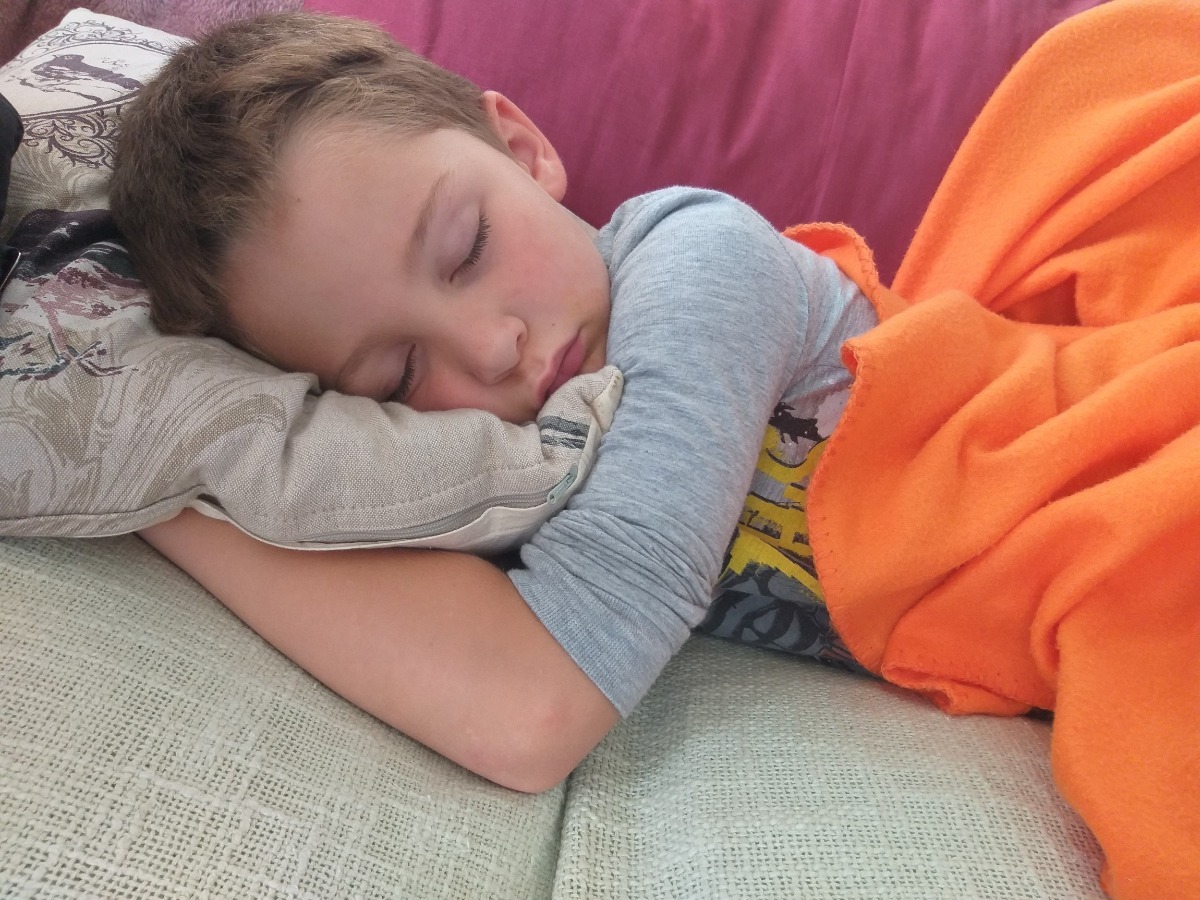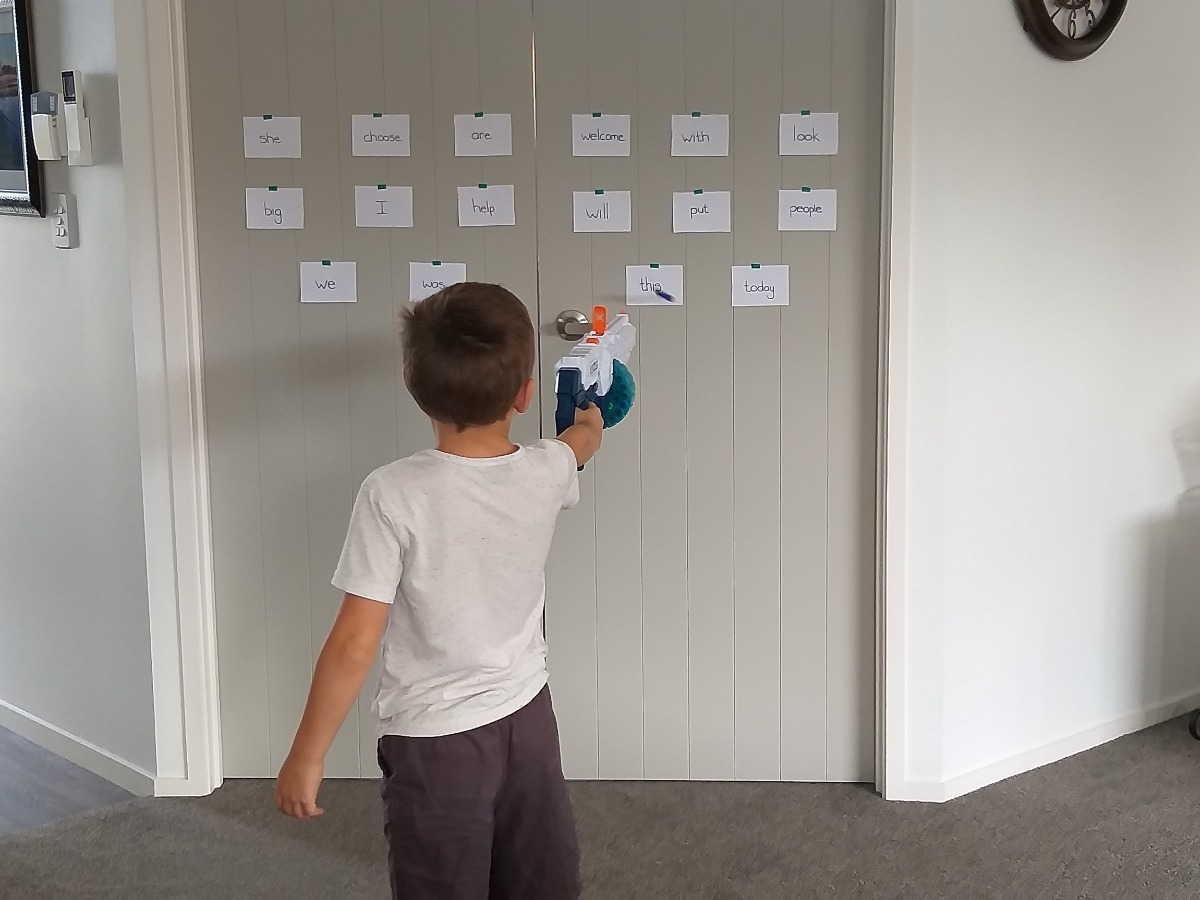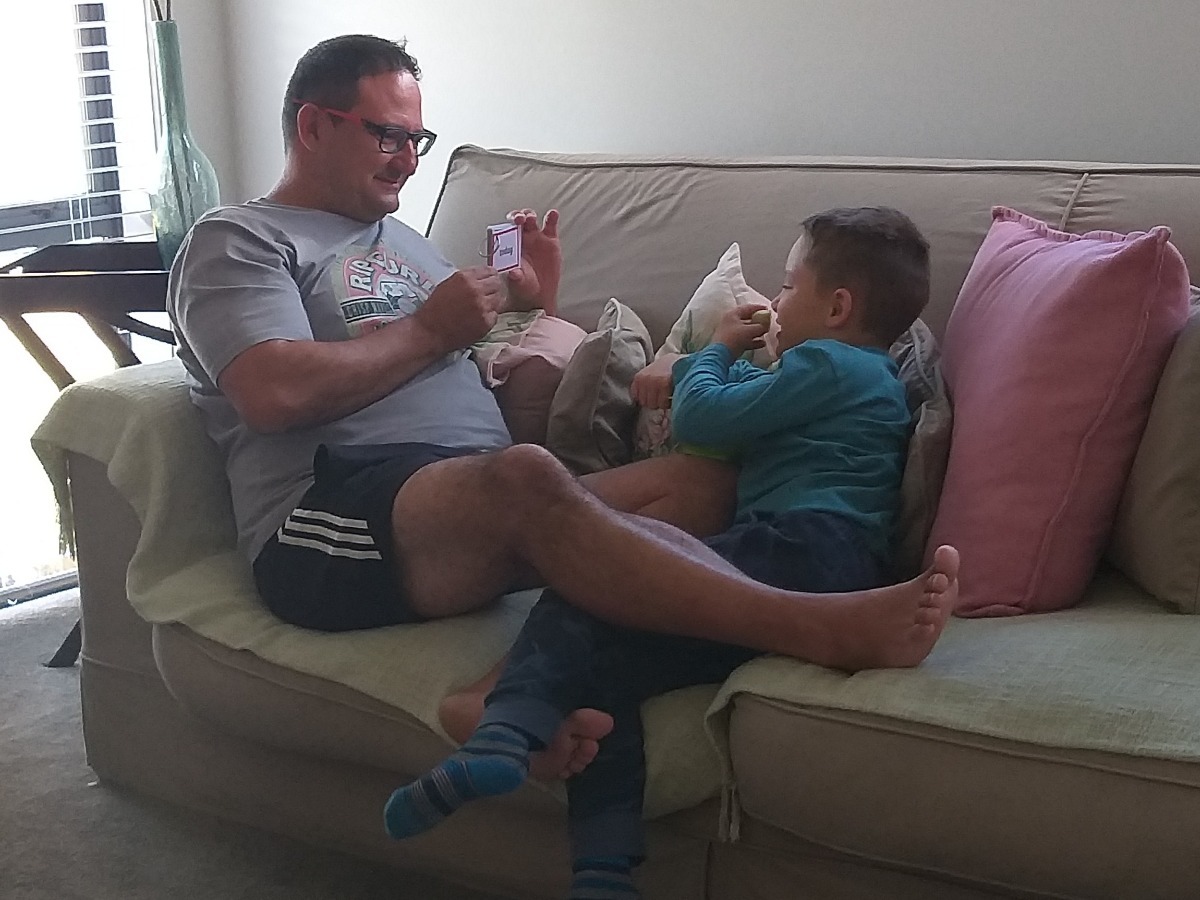 SIGHT WORDS
Best way to learn your sight words - cuddling on the couch with Dad.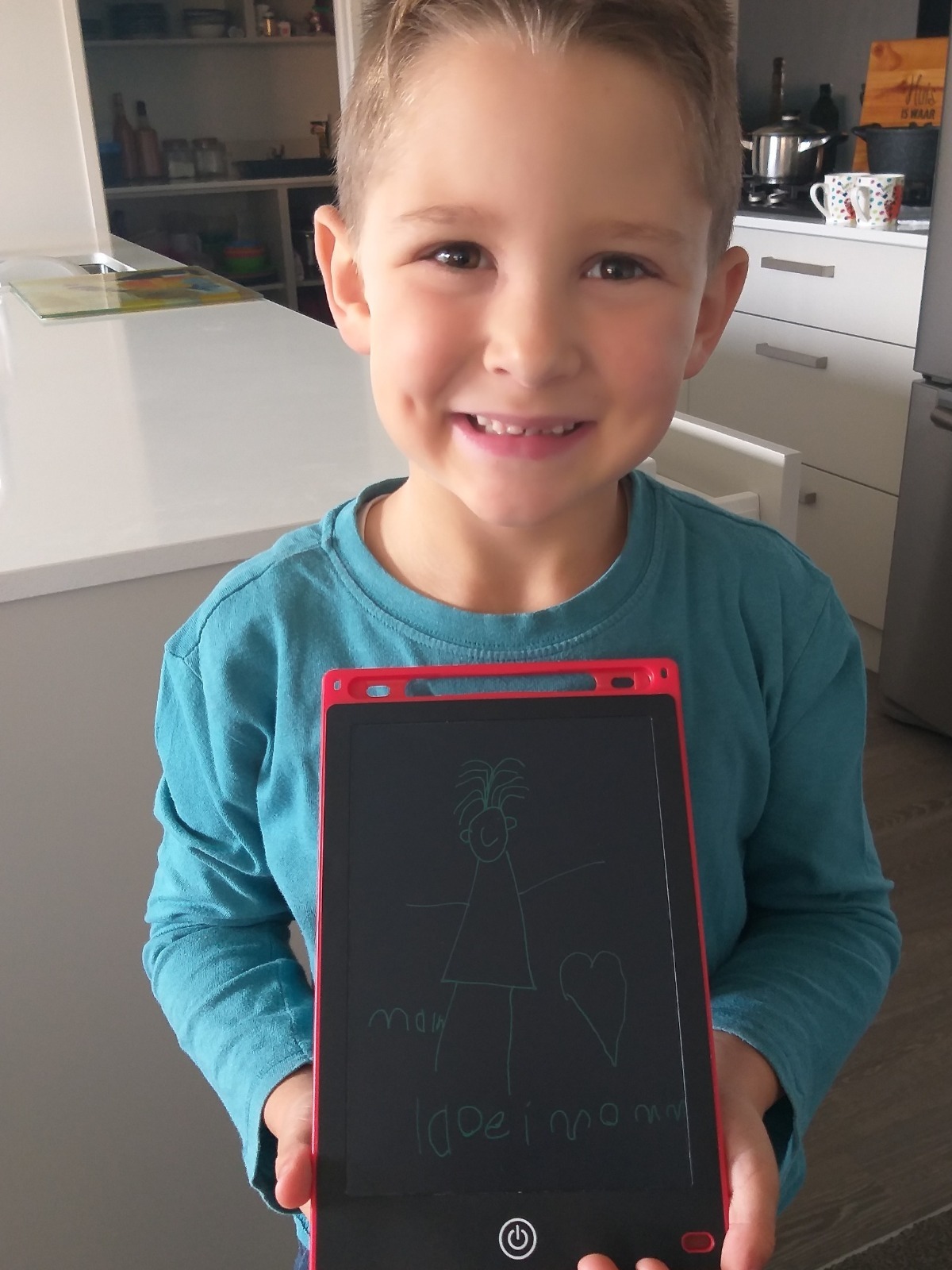 READING EGGS
Getting creative with some drawing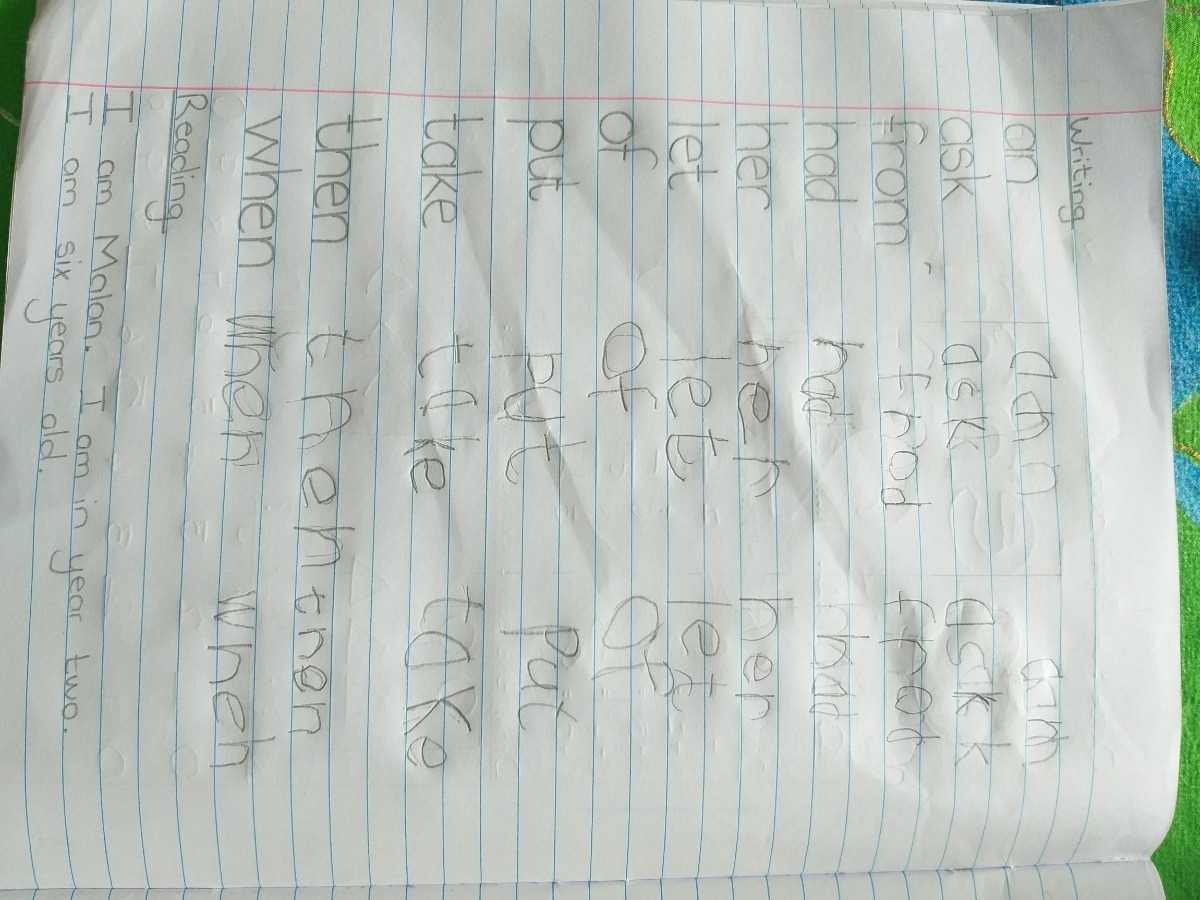 Spelling words and Math
Measuring body parts
Easter Egg Hunt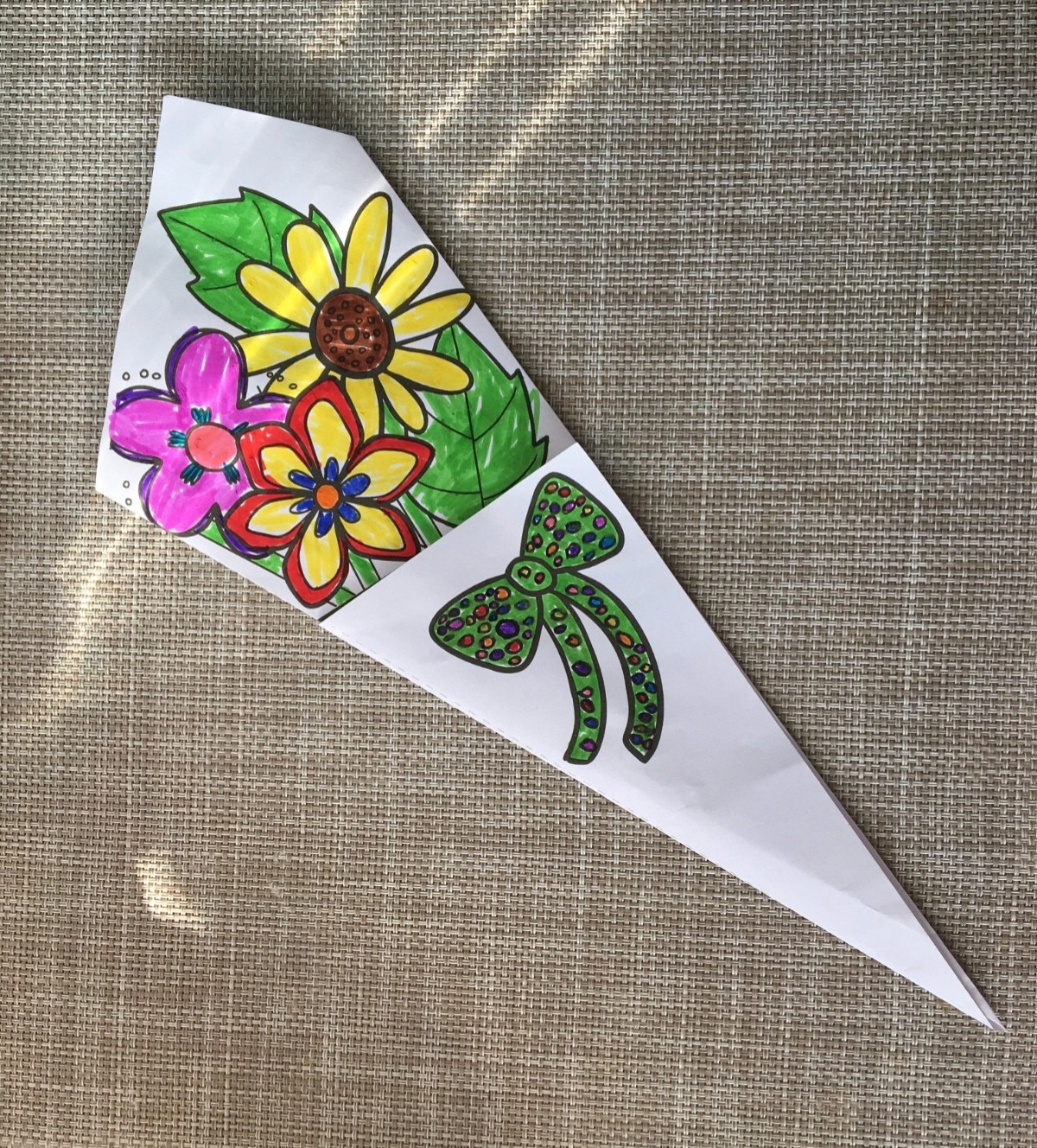 Happy Mother's Day to Zara's Mum
Zara has been busy getting creative.
She collected leaves and other nature finds to create a gorgeous picture. Good job Zara.
Zara in her office working hard
Our fabulous story writer
Keep up the good work Zara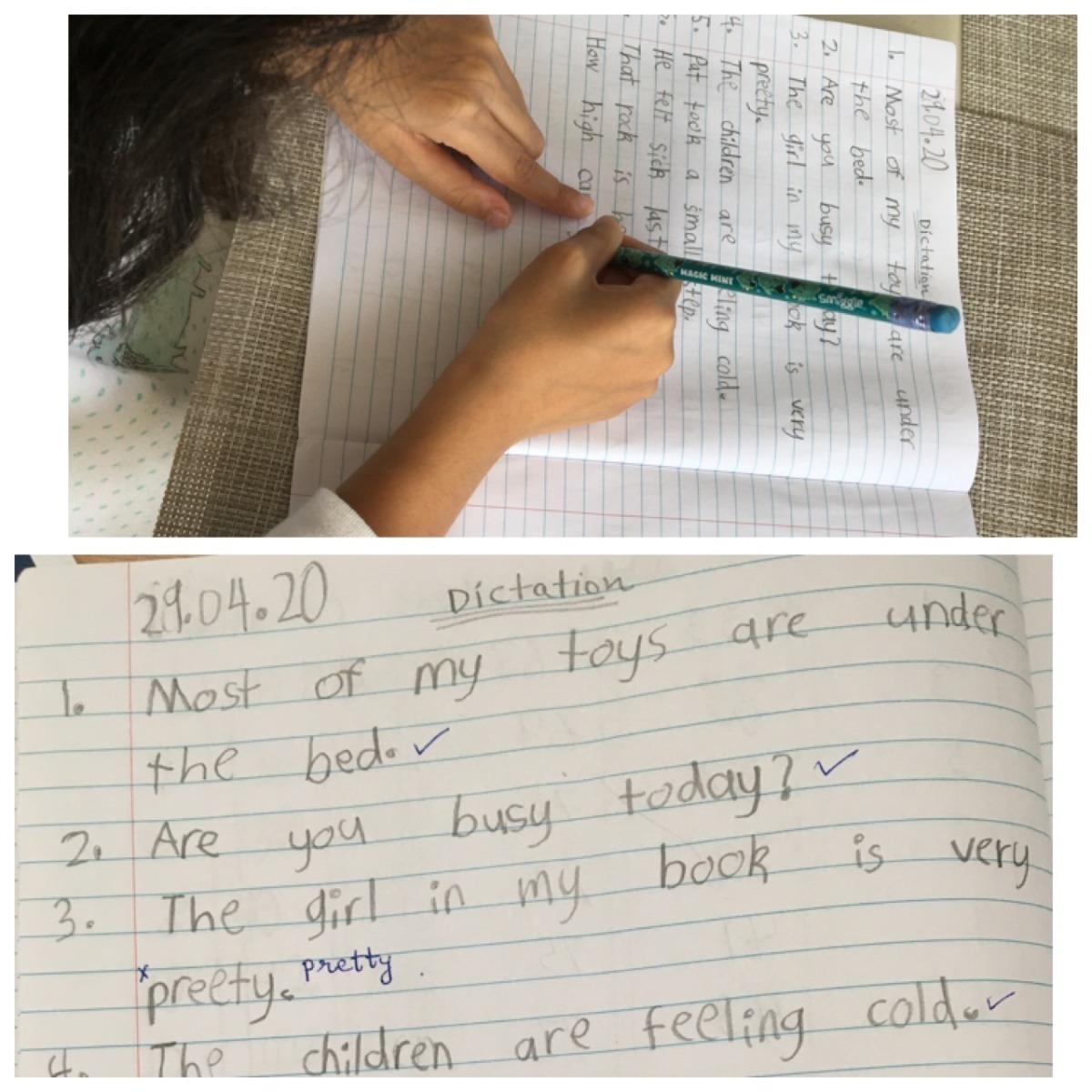 Zara looking very professional in her office.
Aryaana looks very happy working from home. She'll be an expert on Reading Eggs by the time we get back to school. Keep it up Aryaana
Hayden has set up his Home Learning on the kitchen table.
He is keeping himself busy learning his Early Words.
Good job Hayden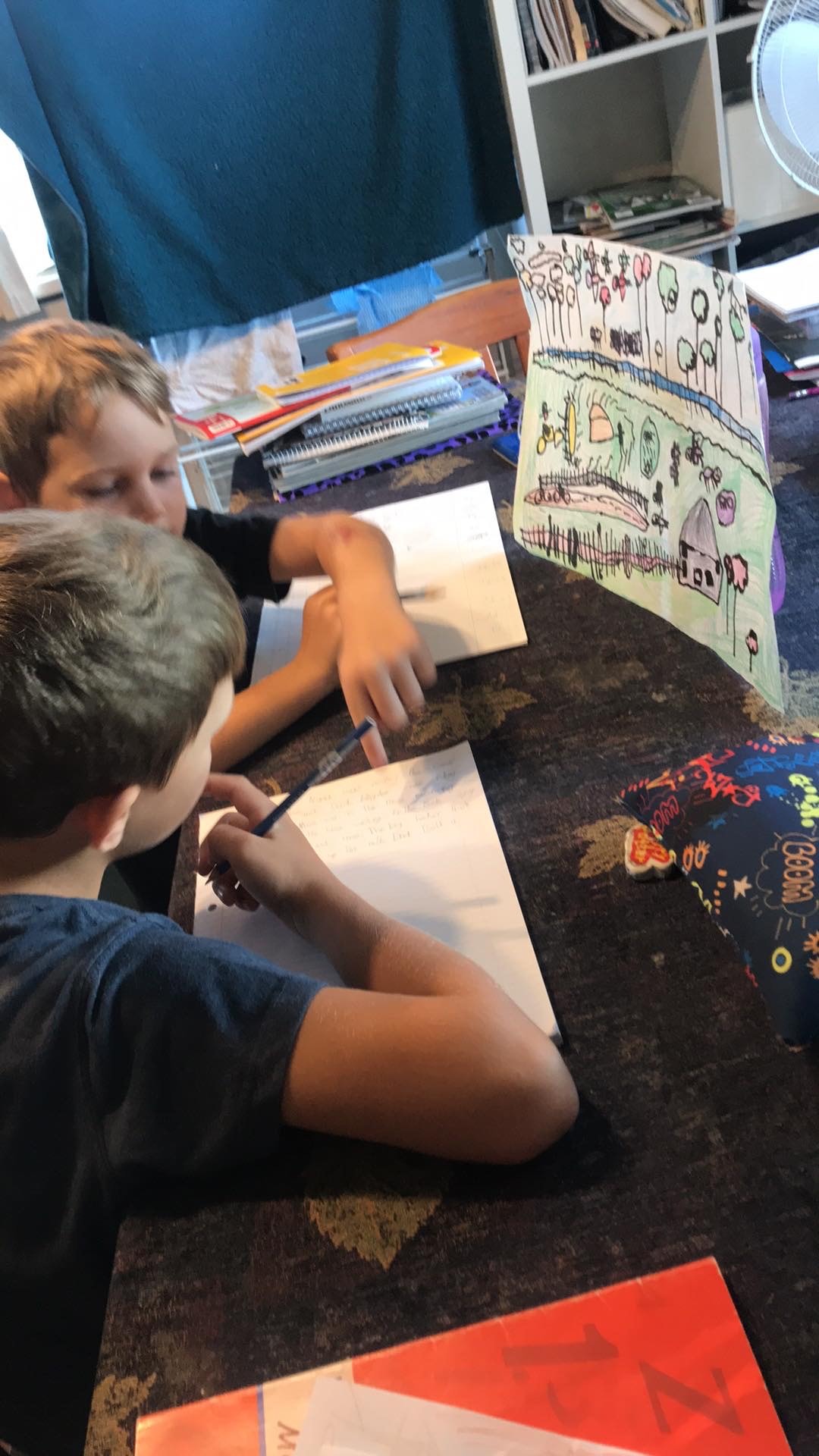 Hayden is very lucky to have a clever big brother to help him with his story writing.




Hayden is busy in the kitchen making Lolly Cake. I think we all need this recipe Hayden.
Room 4 have had a fantastic time swimming in our school pool. We've been training hard for our Swimming Sports.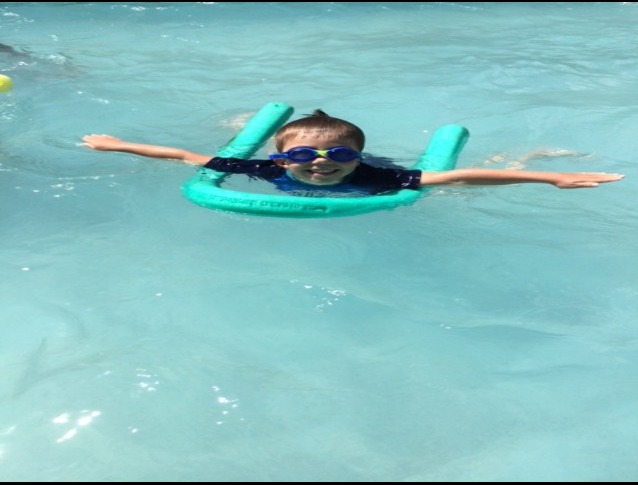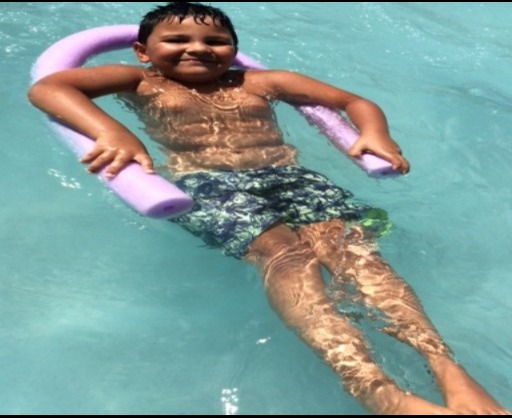 Our Inquiry topic for Term 1 and 2 is Challenge
In room 4 we have started learning about farming
We decided to design our own farms. We drew farms including all the things a farmer needs. We put in a milking shed, animals, fences and lots more. We then built our farms using Lego, blocks, sticks and anything else we could find. By the time we had finished, our little farms became a giant farm covering our classroom floor.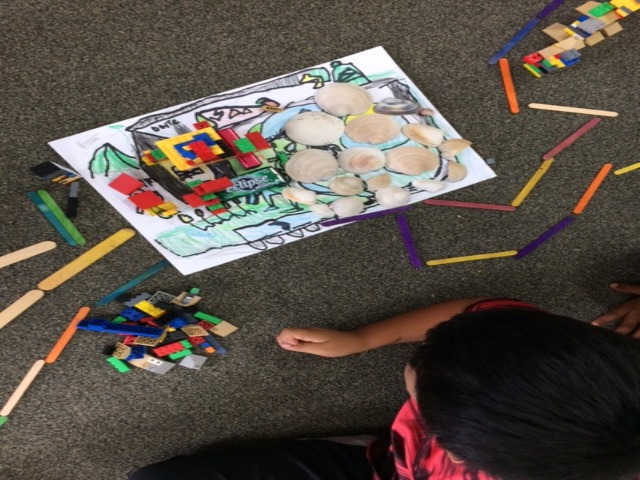 MAXDEN BRINGS HIS TURKEY TO SCHOOL - ONLY IN POKENO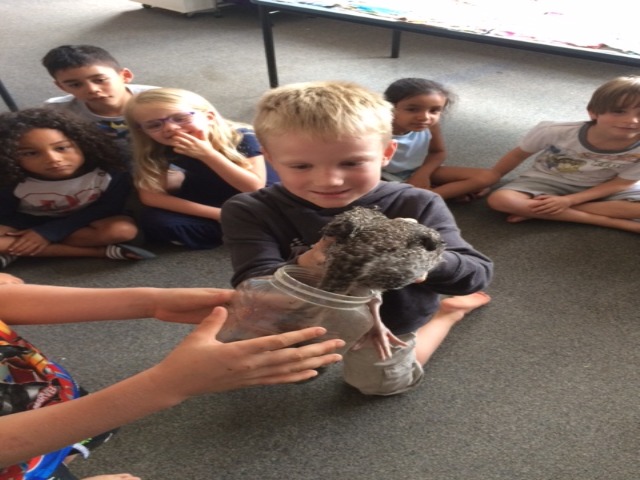 Maxden and his turkey.
Max and Zac hand raised their Turkey.
This little fulla loves crickets but only live ones.
THANKS COUNTDOWN AND SCHOOL KIT
We've had a fantastic time ripping open our tiles. These are going to be used a lot in our classroom. It's taking us quite some time to sort them out!!