Master

plan
The School Board has been working with the Ministry of Education to develop a master plan which will meet the needs of our growing school. The Ministry has made the decision to cap our roll at 600 pupils.
The building work will be staged over a number of years and will be dependant on the roll continuing to grow. The work for Stage One has already begun. The order and timing of the other stages will change based on the needs of the school.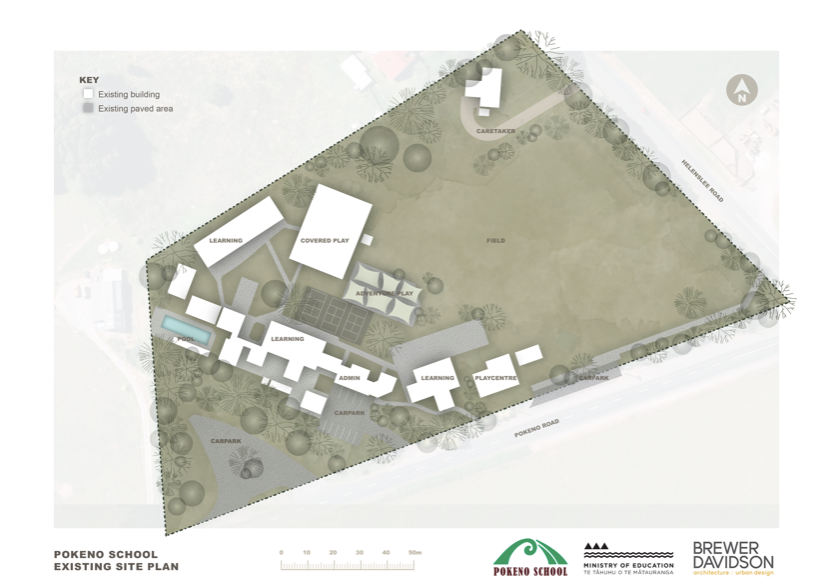 Existing Site
This image shows the school as it was prior to our rapid roll growth. Since beginning this development process we have had 7 temporary classrooms added between the covered play area and the caretaker house.
Stage One
Stage one has four main components. The new playcentre building (and demolition of the old playcentre), construction of a new two story 12 classroom block, the removal of our septic system and the development of a new carpark.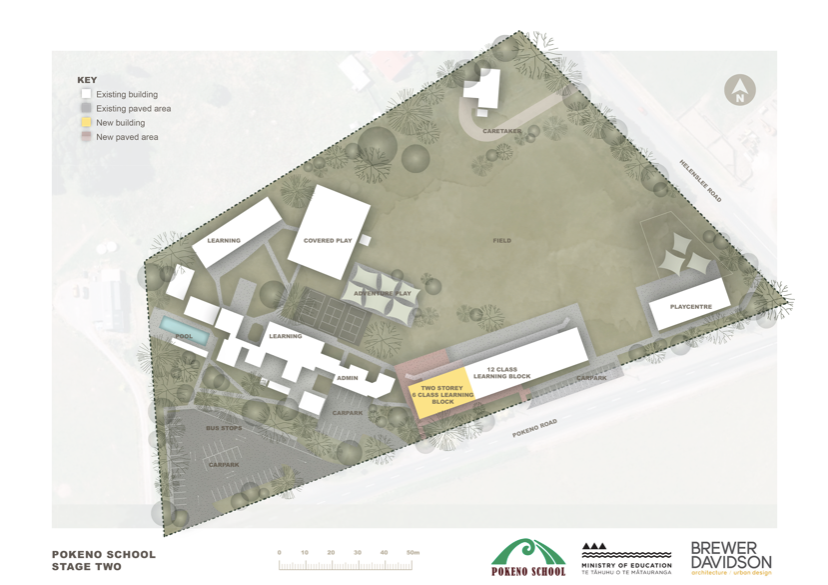 Stage Two
Initially the plan for stage two was for an additional six classroom block. However, as we now have seven extra temporary classes the School Board are talking to the Ministry about bringing the construction of the administration block forward.
Final Stages
These stages are unlikely to happen all at the same time, but give an indication of what the school will look like once construction has finished. There are two other things to be aware of in this image. The multipurpose hall space is two shades of yellow. The light yellow is what will be funded by the Ministry of Education and the darker yellow shows how the space could be extended with Board/Community funding. The new playground shown will also need to be Board funded.