What I've learned so far
Barely feels like a day has passed since I started here in Room 8, but 1 Term and 3 weeks later, this is what I've learned:
1. Room 8 kids are passionate about... everything!
2. In Room 8 we love a sense of humour.
3. Having our own opinions is important, but it doesn't mean we need everybody to know them.
4. Room 8 kids love to be challenged.
5. Room 8 kids are connected to their learning, school community and friends!
6. Room 8 is so full of talent... I have so much to learn from them in such a short time.
7. Room 8 parents are amazing and supportive of their children and education.
8. We love science!
9. Room 8 children are really fast learners!
10. I get so excited when they have a great day.
Keep watching, I'll post often now that I have this all worked out.
Inger Cuthbert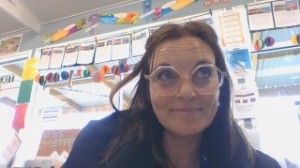 WELCOME TO ROOM 8.
Kia Ora koutou Whanau,
Welcome to Room 8 and 2019 at Pokeno School. I'm Ms Paulette and I'm really excited to be teaching in Year 5/6 this year. I look forward to getting to know the Room 8 children and their families in due course. Pop in to class sometime and check out the kids new learning environment.
In Room 8 we are learning to identify what type of learners we are. This will help the children choose tasks best related to their style of learning.