Welcome to room 1.
We are a class of fun, motivated and focused learners. We cannot wait to show you how we grow and learn throughout the year!
Science in a Van - 20th of August
Ruru Whanau was lucky enough this week to have Science in a Van visit our school to teach us about forces, balance, states of matter, mixtures and reactions. This was a brilliant introduction to our next learning unit on Kitchen Chemistry.
Below are some pictures of our experiences in the Science Show.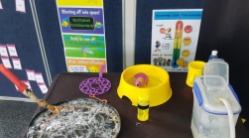 Term 3
We have been very busy with our learning so far this term. We have been learning about 2D shapes, writing about how we are special and producing beautiful pieces of art.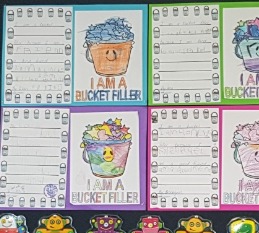 Road Safety
Room 1 was lucky to attend a puppet show that taught us all about road safety. We all learnt to stop, look and listen before we use our feet. We also learnt about road signs and what they mean. It was a great learning experience.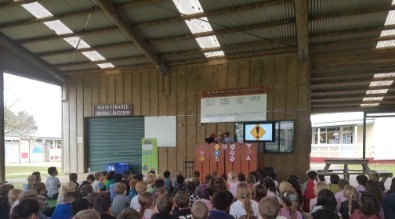 Phonics, Phonics, Phonics...
We always learn our alphabet letters and their sounds. We need to learn our letter names and sounds so that we can read and write words. Here is our workshop.
What do good learners do?
A good learner listens carefully!
What do good learners do?
Good learners always look so they know what they are doing.
What do good learners do?
Good learners share their ideas. We know that our ideas are important.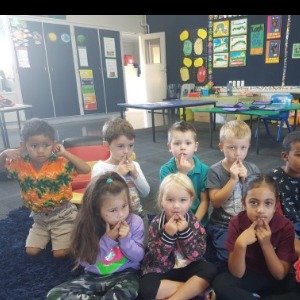 Look at our Ruru!
Room 1 children are part of the Ruru Whanau. We decided to turn ourselves into a Ruru. Look at the fabulous art work that Elouise and Benji created, feathers and all!