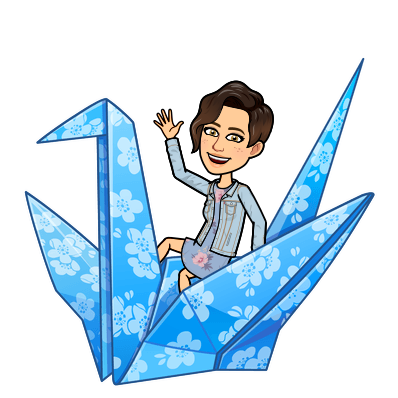 Kea Whaanau are looking at Belonging as this terms topic. As part of 'belonging' we have been learning about our last names, and where they first originated from. Some of us where quite surprised about what we found and where our Family names originally came from.
Room 12 has been busy creating their own Taonga using clay. We researched traditional Maori carving designs, their meaning and significance, then chose one to base our own Taonga on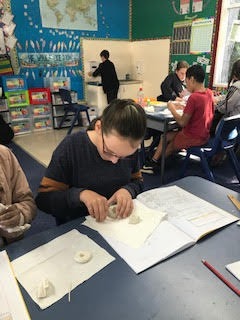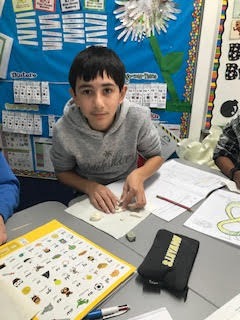 Last week we were extremely lucky to have the exceptionally talented Franklin Bulls come to visit us at Pokeno School. What a really neat thing to have for our Tamariki. The Bulls spoke to the whole school and answered questions about their careers, then we split off into our Whaanau groups and got to shoot some hoops against some pro's. What an amazing morning we had!
Elijah Shoot's
Nysa Dribbling
Christian-Ly Aims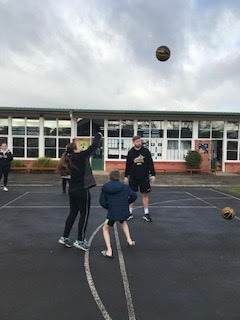 Look at the height on that Liane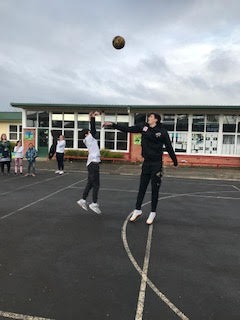 Kahungunu going for the 3 Pointer
Jasper guarding the Ball
Kia ora Whaanau,
Welcome to Room 12 and to 2021.
I look forward to getting to know you and working with you all in 2021. If you have any questions or would like to chat about anything please feel free to contact me via email on s.fraser@pokeno.school.nz or come in to see me in Room 12, my door is always open. - Mrs Fraser
- MOVE TO aLERT LEVEL 2 -
I am sure you would all have heard the exciting news that Auckland is moving back to Alert Level 2 at 6am on Sunday, which means... SEE YOU ALL MONDAY!!!!
The pool is ready, so dont forget your togs on Monday - we swim 11-11:45, Cant wait to see you all, Enjoy your Weekend.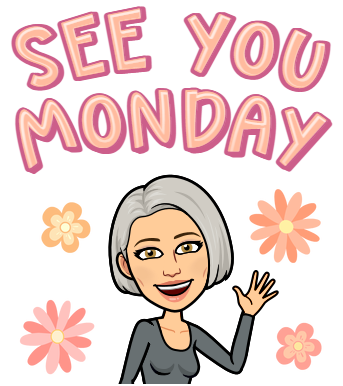 Week 4 - Thursday Catch up email-
Hey Team, this morning (04/03/21)
I sent out a 'Thursday Catch Up' email to you all, if you have not seen this yet make sure to have a read of it. There are a few little reminders about online expectations - 'recommended learning activities' and 'could do activities'. Hope you are all enjoying these activities. Please make sure to take some pictures of your work and send them to me to share on our webpage. Enjoy your weekend, stay safe and stay calm, We have got this! - Mrs Fraser.
- bubble learning in room 12 -
We made Playdough in our Room 12 Bubble for ourselves and our friends in the Room 8 Bubble. Not only did we have fun playing with the Playdough, but we also had to read the recipe, weigh/measure the ingrediants and mix the Playdough. The recipe we used:
2 Cups of Flour
1/2 Cup of Salt
2 Tablespoons of Cream of Tartar
2 Tablespoons of Cooking Oil
1 Teaspoon of Food Colouring
2 Cups of Boiling Water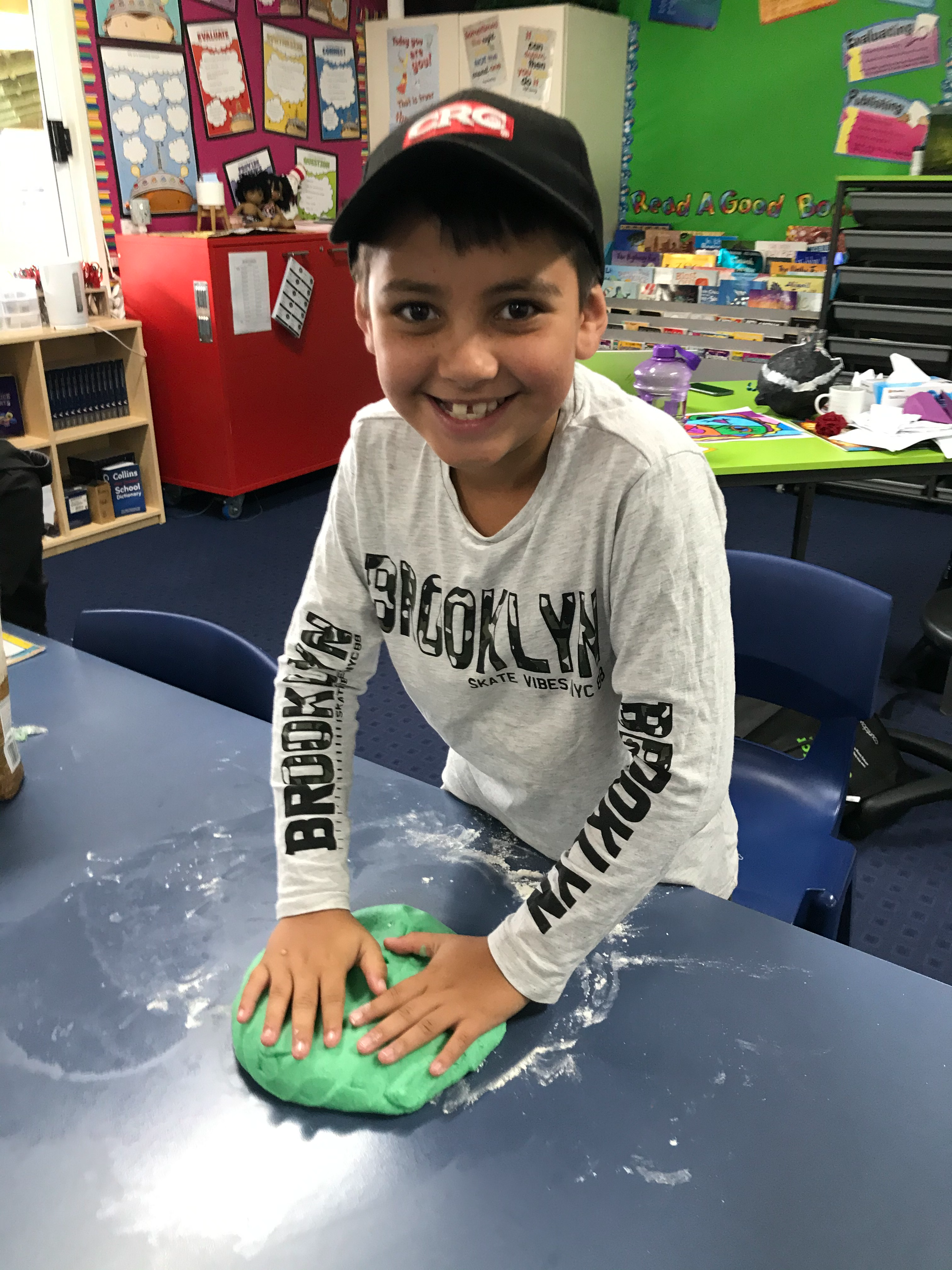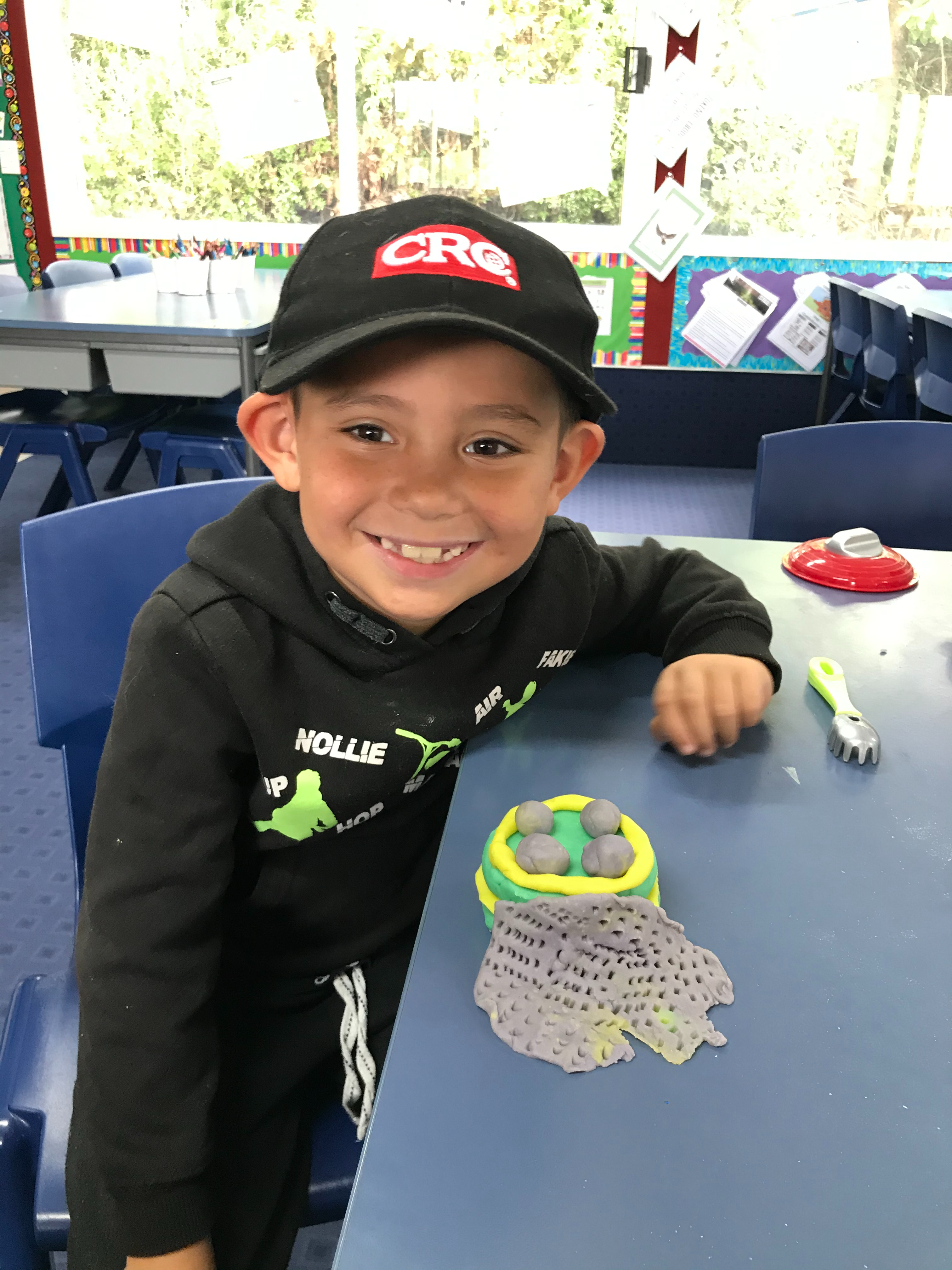 Week 4 E-Letter: -Poetry and statistics-
Kia Ora Whaanau,
Hope you are all safe and well. Please find the Week 4, E-Letter: Poetry and Statistics for Kea Whaanau attached here. You can also access the slide for how to write acrostic poetry attached here and the statistical slide attached here.
Please remember to share your pictures and work with me so that I can post them on our class webpage. I look foward to seeing your amazing learning from home. Stay Safe! Thinking of you all, Mrs Fraser.
- MATHLETICS AWARDS -
Congratulations to these phenominal people who have recieved bronze award on Mathletics so far this week! Also another well deserved congratulations to Maddison Beeby for her effort on Mathletics...5hours and 51mins on this learning platform!! Well done Maddison, Keep it up!!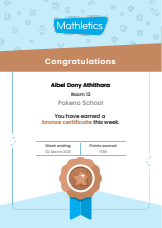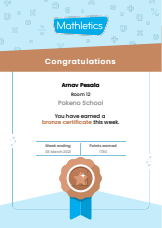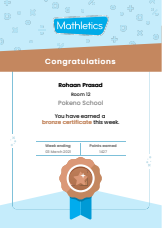 epic! books -readerpillar and badges-
WOW!!! What an amazing effort on epic! this week Room 12!! What a fantastic surprise jumping on to check on usage this evening to see this!! (03/03/21). I am absolutely gob-smacked, Great work. If you havent yet visited epic! you should, there is a huge range of reading that is avaiable to you all!
Below is a Padlet! This is where you can add the poems you write and share any other amazing work you are getting up to at home! You can even add photos! Click on the background, add your name, and share away! I can't wait to see!

-lamees' amazing learning-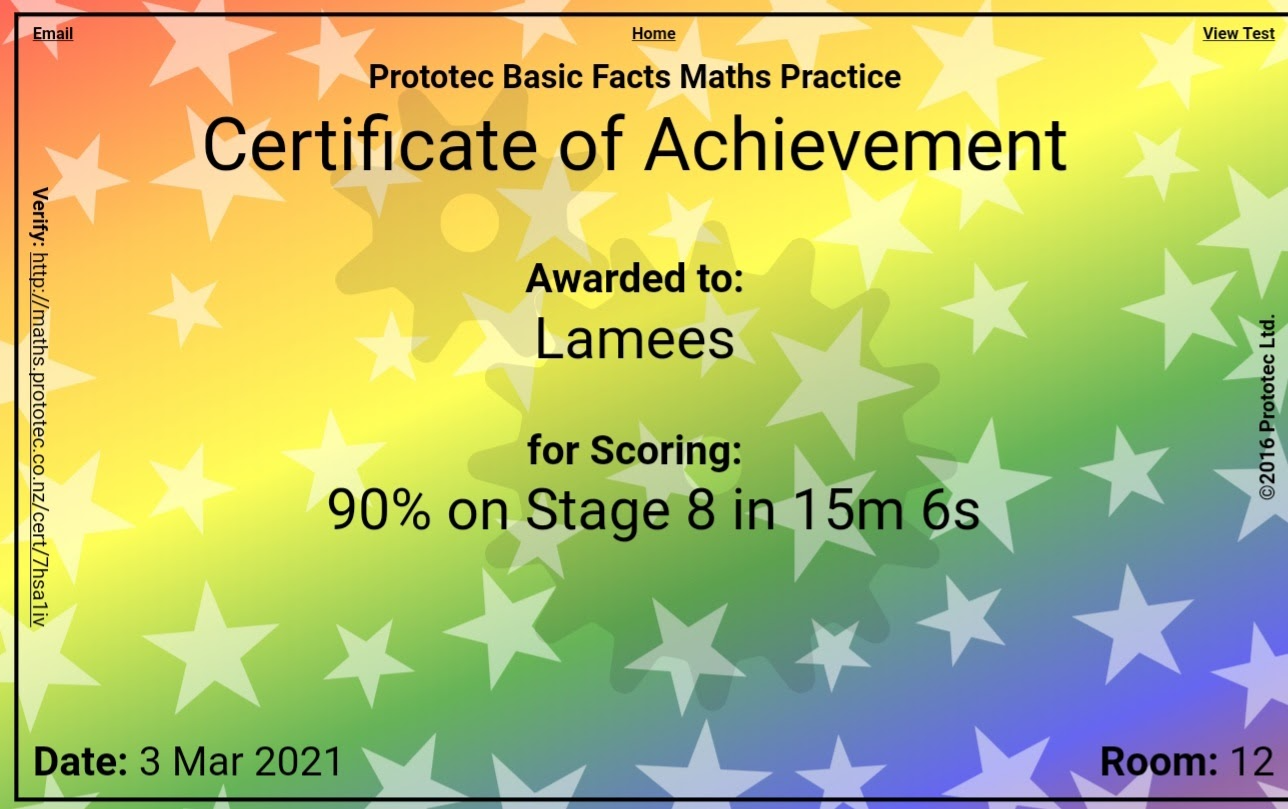 Wow, Lamees!! You have been busy with your learning from home. I see you are enjoying Prototec, such a neat digital platform to use, isn't it? Thank you so much for sharing this with us, Lamees! Keep it up!
-Jacob's amazing learning-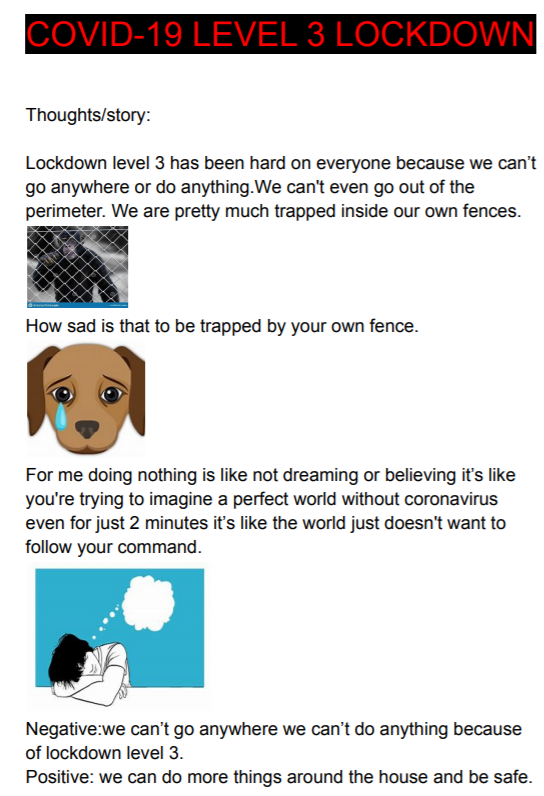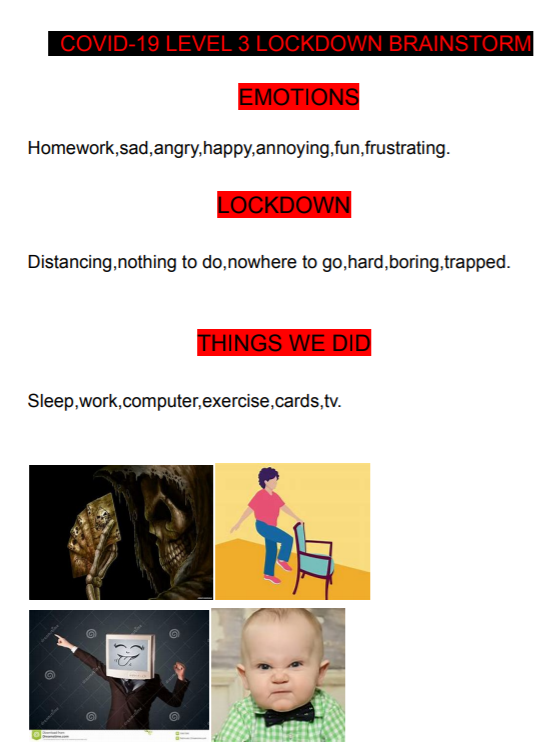 Jacob has been busy with his learning from home during our Level 3 lockdown, documenting all of his thoughts, feeling, emotions and things they did. Thanks for sharing with us, Jacob!
epic! books -readerpillar and quizzes-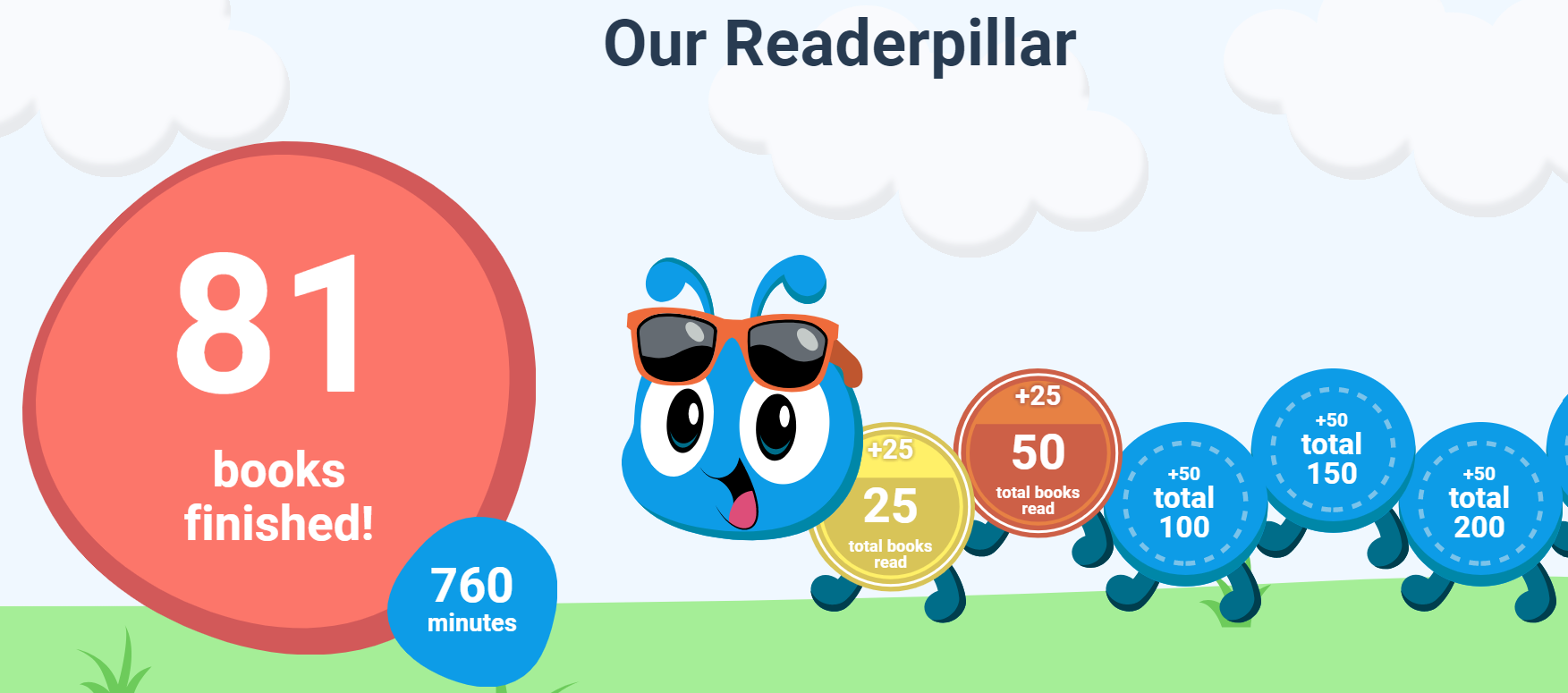 Wowweee! Nice work Room 12, we have finished reading 81 Books, for a total reading time of 760 minutes. I am so impressed with how so many of you have engaged with the reaading assignments that have been set on epic! books, what a neat platform it is, ahy?! Keep up the fantastic effort team!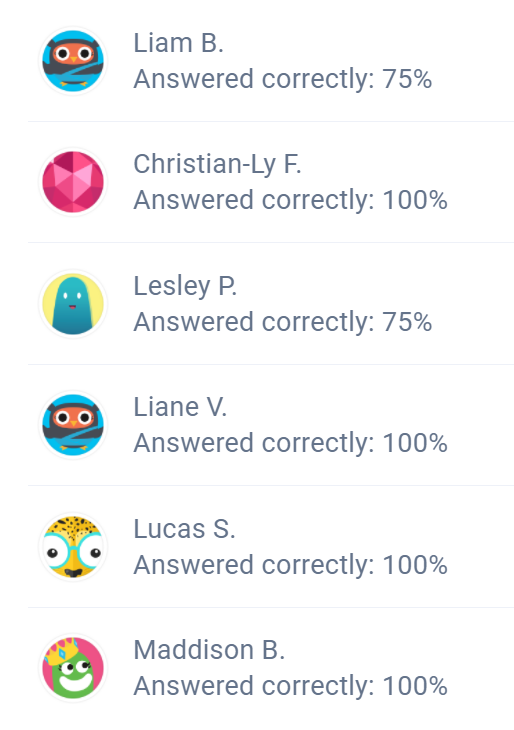 Congratulations to these amazing readers, who even completed the quiz at the end of the assigned reading tasks!
Recommended activities -Digital Platforms-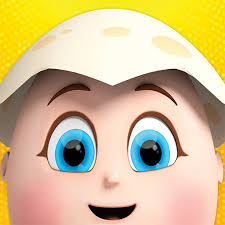 Mathletics, Reading Eggpress and Epic! are all live with tasks, lessons and books assigned to everybody.
Mathletics, Reading Eggspress, and Epic! Books. Make sure you jump on and give them a go, as they are part of your recommended learning activities. If you need any help with any tasks or if you have any questions regarding any of the assignments please contact me on - s.fraser@pokeno.school.nz
- Roll-a-picasso activity -
Want to try something a little different? Have a go at this Roll-a-Picasso art activity! Here is one that I made in my Room 12 bubble. Its simple but eye catching and vibrant! All you have to do is roll the dice and whatever number you roll shows you the facial shape or feature to use in your picture. All you need is a dice, a pencil and your imagination!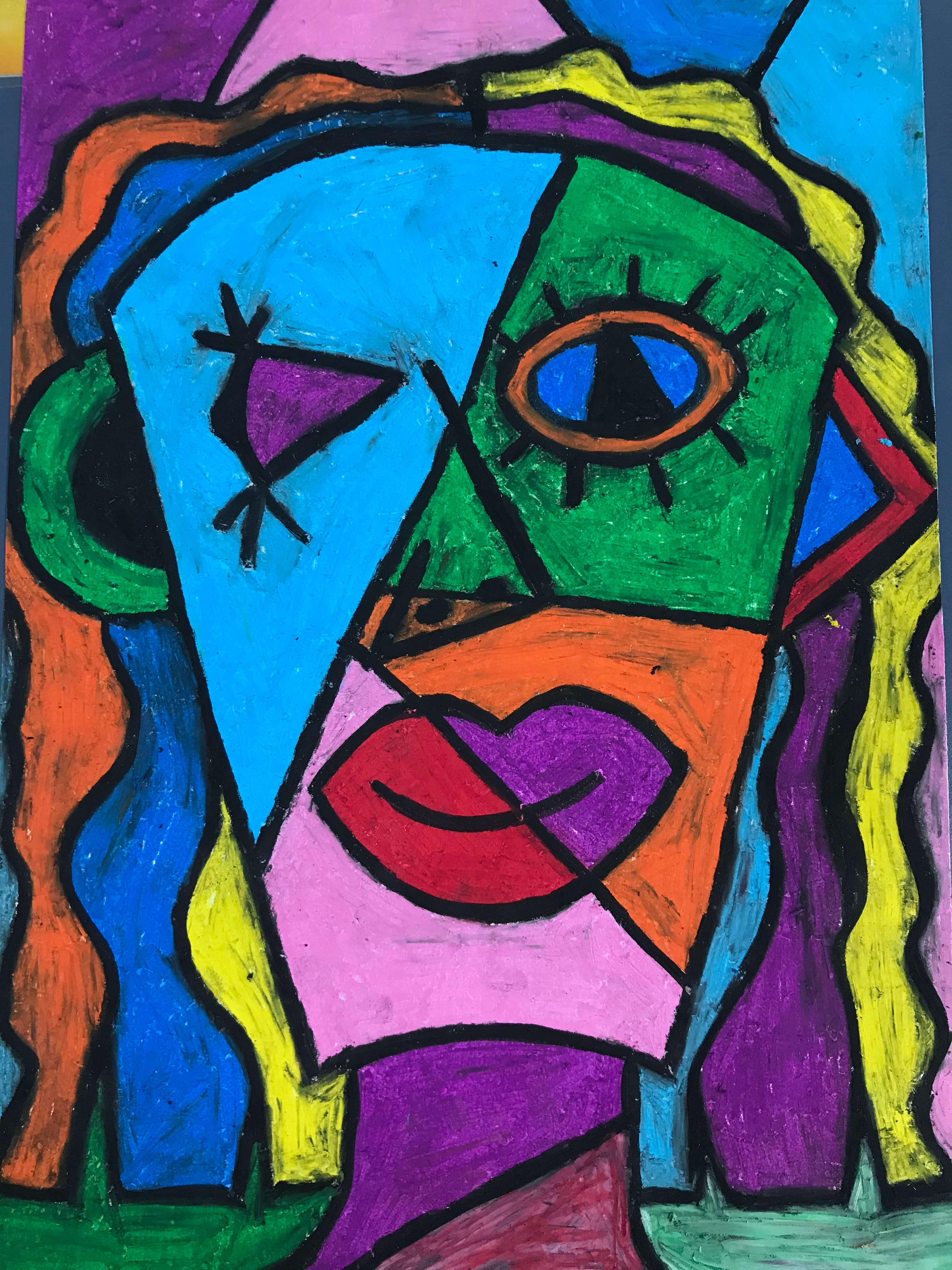 Intrigued by this style of Art? Want to learn more? Well, Room 12 do I have the challenge for you?! First person to email me with Who Picasso is, What this style of Artwork is called, Where Picasso was born, When Picasso first became famous, and a short summary of Picasso's achievements will get a 4 pack of Trumpet Icecreams for themselves and 3 friends! Dont forget to email me your answers - s.fraser@pokeno.school.nz
GOOD MORNING ROOM 12

-Alert level 3-

Good Morning Room 12! Welcome to Week 4, Term 1 - and Alert Level 3 Lockdown. Remember to check your emails for school communication. This morning I have sent your Usernames and Passwords out for our online platforms; Mathletics, Reading Eggspress and Epic! so that you may access these from home. Some of you may be aware that I am teaching on-site, at school during this Alert Level 3, I am available via email for any communication, questions, or pictures of your learning and I will respond as soon as I possibly can. Stay Safe Whaanau and Take Care.
Nga mihi nui - Mrs Fraser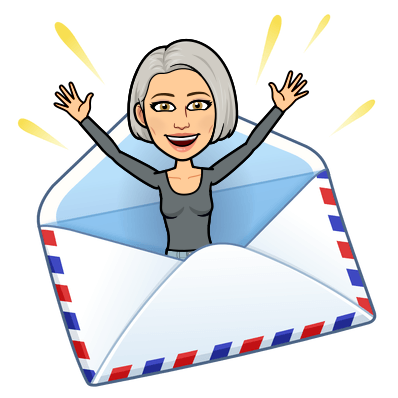 Wahoo!! back to school!!
How many of you were like me this afternoon? Planted in front of the TV, waiting in suspense, silently perched on the edge of my couch, watching the clock slowly tick around to 4:30pm to hear the Prime Minister address the Country. I imagine this would have been the scene in many homes in New Zealand this afternoon. What FANTASTIC news, I am so pleased that we are moving to Alert Level 2 at 11:59pm (17/2) tonight, and that tomorrow we will all be able to come back to school! Not sure what Alert Level 2 looks like for returning to school? You can find this information here on our Pokeno School COVID19 Alert Level information sheet. I look forward to seeing you all tomorrow and getting back into our Learning to Learn unit! Kia kaha Room 12 and see you all shortly. - Mrs Fraser.
Wow, we had such a fun game under the roof today between Rm 12 and Rm 14.
An awesome game of strategy, team work, speed and problem solving called "Naughts and Crosses" with Miss W! Adding extra chairs, blockers and mixing up the teams really ramped up the competiton! Think this is definitely going to be a favourite in Room 12! Great to see the teamwork and camaraderie already built.
-Room 12 learning from home-
Kia Ora Kea Whaanau, below is our first Kea Whaanau E-Letter: Getting Started for 2021 - Learning from home. The links below the image will take you to; the PDF of the E-Letter where you can access all of the links that you will need to complete the tasks, tutorials, the Brain to label activity and the answers to labelling the brain. Please use this to help support your child/ren with learning at home. Some of this information is also avaliable on our class webpages. We understand that everyones situation during alert level 3 looks different, so we encourage you to do what is managable for your whaanau. We would love to have learning shared with us during school hours: photos, writing etc. If you are happy for us to post your photos on our class please let us know. We are happy to answer questions and support you and your whanau in this learning journey.
learning from home

- zion -
Our very talented Zion has reached "expert" status with his origami folding skills. Zion used the tutorial on our E-Letter to create the inside of this Lotus flower, and then created embellishments of his own by adding a surround of more petals to the outside. Gorgeous! Very clever Zion, and absolutely stunning. If only paper origami had a beautiful scent to match its visual beauty, Im sure it would smell devine!

learning from homE - lAMEES -
Lamees has had a busy few days learning from home, using the range of different platforms that we suggested in our E-Letter. Ka pai to mahi e hoa! She has tested her Math skills on Prototect, and completed some Basic Maths Facts practice, she was even able to pin point some gaps in her own knowledge and set some goals for herself. Not only has she enjoyed some Math, she has also been on Pobble365 for a story starter (White Rabbit), AND she has enjoyed some stories on Storyline Online. All of this hard work from the comfort of her own home. Brilliant!

l

earning from home

- Liane -
Thanks for sharing your amazing work Liane, looks like you have got the origami mastered, and you have created some new pathways in your brain! Great to see you enjoying some of the tasks that we have set and using some of the fantastic learning platforms that are available to you. Keep it up!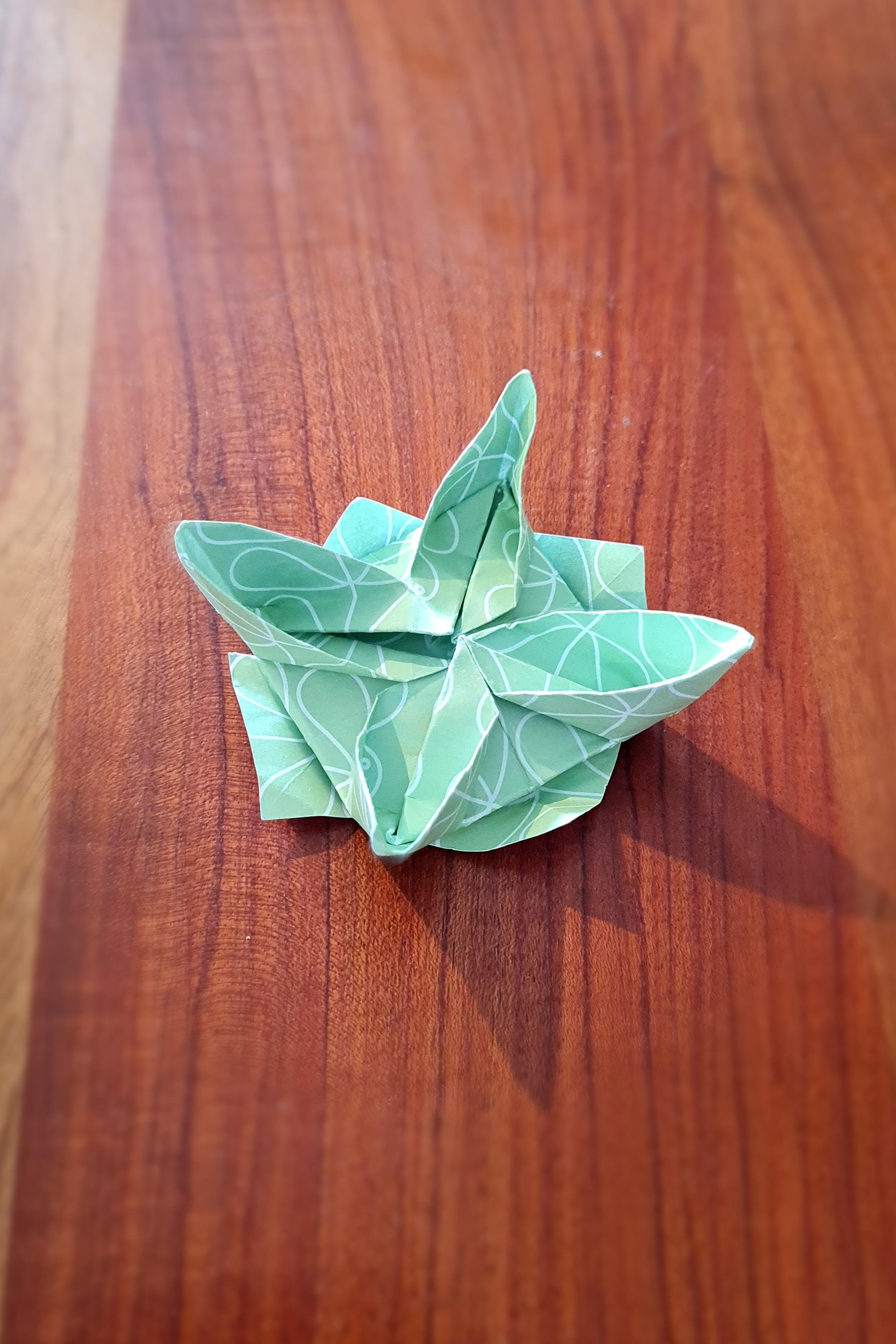 Learning from home - ROHAAN -

Thank you for sharing your fantastic learning from home with me Rohaan. Great to see you enjoying some of the activities that have been set up for you this week. Please keep sharing your learning with me Room 12, I love seeing your amazing learning from home and being able to share with your classmates.

- uh-oh! a Level 3 Announcement -
Good Morning Room 12, you will be aware by now that as of 11:59pm last night (14/2) we moved into alert Level 3 for the Auckland Region and that Pokeno is included in the Auckland Region this time around. We are hoping this Level 3 will only last the three days, however we can't be too sure. In saying that, the Kea Whaanau teachers are working hard to set up some online learning platforms that we can use, if we need to. Our class pages will be updated regularly with information and activities for you and your family to participate in, so keep an eye out on your class web page for updates and please stay safe. Kia kaha, Kea Whaanau Teachers.
kea teachers - contact information -

Room 8 - Mrs Julia Delany
(j.delany@pokeno.school.nz)
Room 9 - Mrs Karen Kanon
(k.kanon@pokeno.school.nz)
Room 10 - Mr Tony Wisnewski
(t.wisnewski@pokeno.school.nz)
Room 12 - Mrs Sarah Fraser
(s.fraser@pokeno.school.nz)
Room 13 - Miss Kirstie Day
(k.day@pokeno.school.nz)
Room 14 - Mrs Vicki McCarthy
(v.mccarthy@pokeno.school.nz)
Whaanau Leader/Room 14 - Miss Michele Watson
(m.watson@pokeno.school.nz)

well, lookie here...Room 12 goes to tech!
Room 12 and I had a fantastic first day attending Technology over at Maramarua School today. Our Year 7's enjoyed some woodwork with Mr Hunt, starting to design, measure and cut their toolboxes, while our Year 8's started planning, cutting and sewing their Kiwiana Pillows with Mrs Gallagher. It was great so see everyone so engaged in their projects. Ka Rawe Room 12. We are all looking forward to our next session at Maramarua, which I know you will nail! (Woodwork...NAIL....Yea, bit of a Dad joke!!)