My name is Laura Turton and I have the privilege of being Room 11's teacher. We are a small class of fun and motivated children who are ready to begin their learning journey. We cannot wait to show you how we grow and learn throughout the year!
At this current point in time, it is great that I have the opportunity to work with my children remotely but I am looking forward to working with them again in the classroom after lockdown.

Please do not hesitate to email me if you have any queries or concerns.
l.turton@pokeno.school.nz
Kia kaha Whaanau
The Fire Truck came to Pokeno school
On Tuesday the 11th of May, the Pokeno Volunteer Fire Brigade came to Pokeno School to talk to the Ruru Whanau about their role in the community and what their job entails. We learnt about their protective fire uniform, the functions of the equipment in the Fire Engine, what we need to do to keep ourselves safe in a fire and the list goes on. We are so thankful for our Pokeno Volunteer Fire Fighters.
For the children in Room 11, it is essential that they focus on learning their alphabet letter names and sounds. Below is the workshop that I use with my children in my class. Please take the opportunity to view this workshop with your child as it will support the development of their letter and sound knowledge.
Maths Learning
If you would like to support your child with mathematics during lockdown, the below slideshow will be able to support you in doing so. Take care and be safe.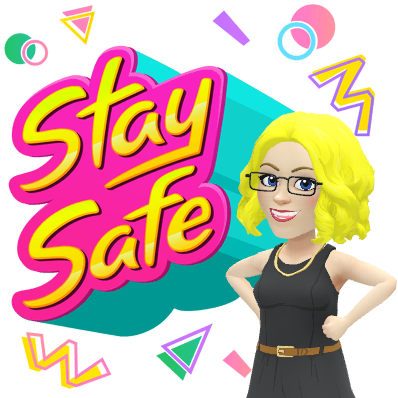 Learning from Home Week 4
Let's see what some of the students from Room 11 have been up to: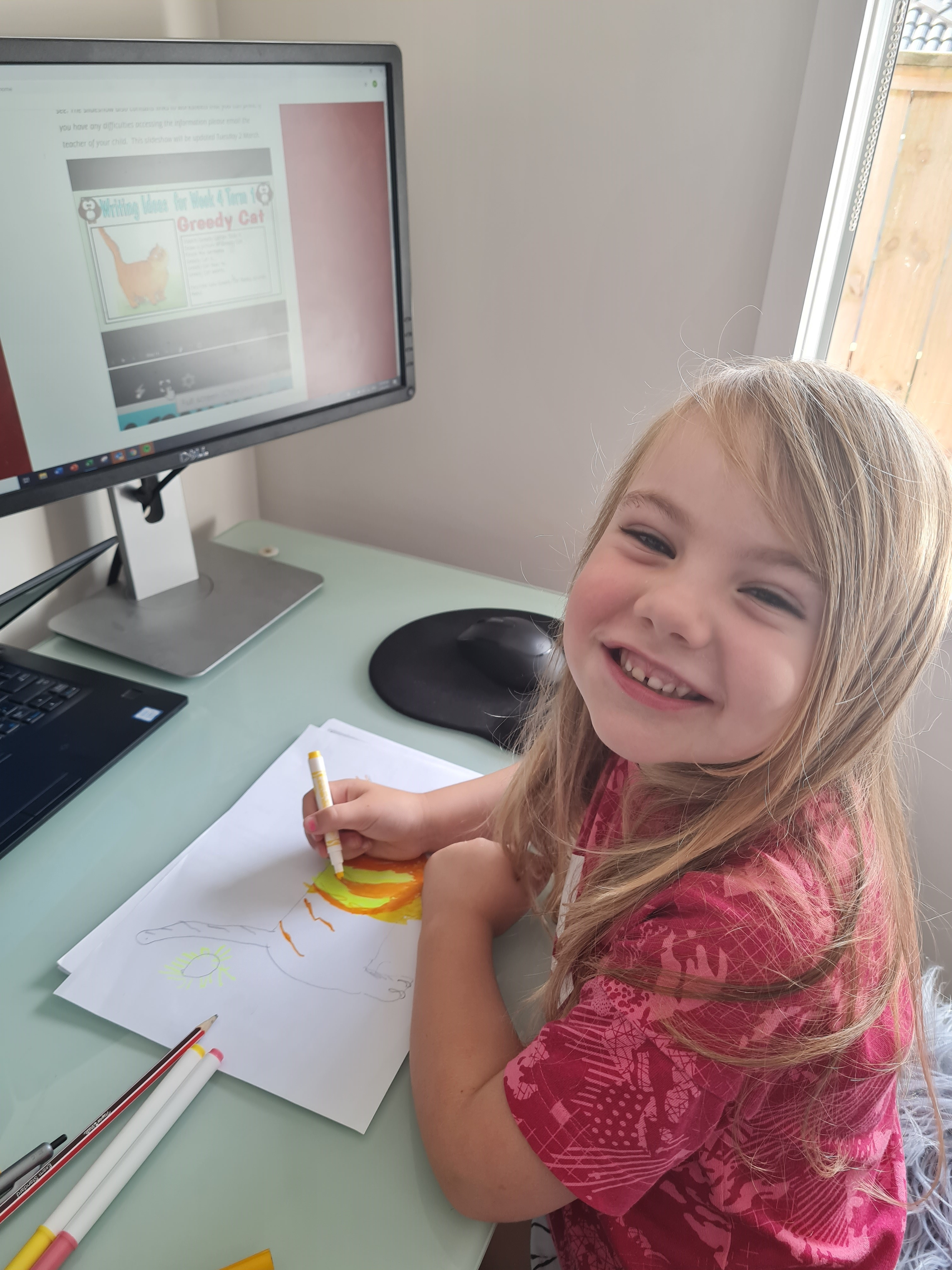 Greedy Cat
Lucy watched our big book "Greedy Cat" on our Learning from Home workshop. It looks like she enjoyed the story.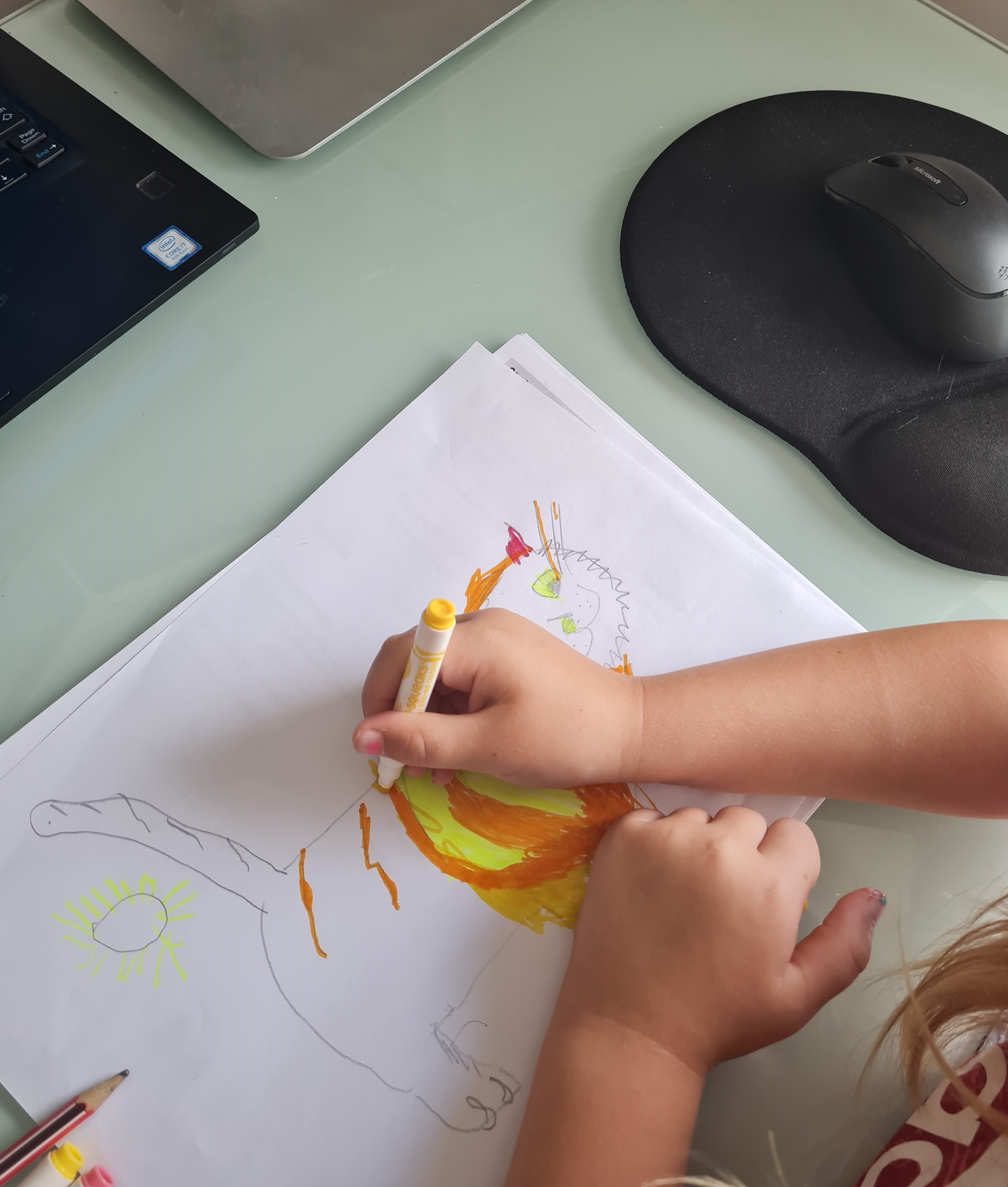 Greedy Cat
Look at the detailed picture that Lucy drew of Greedy Cat. What a superb effort!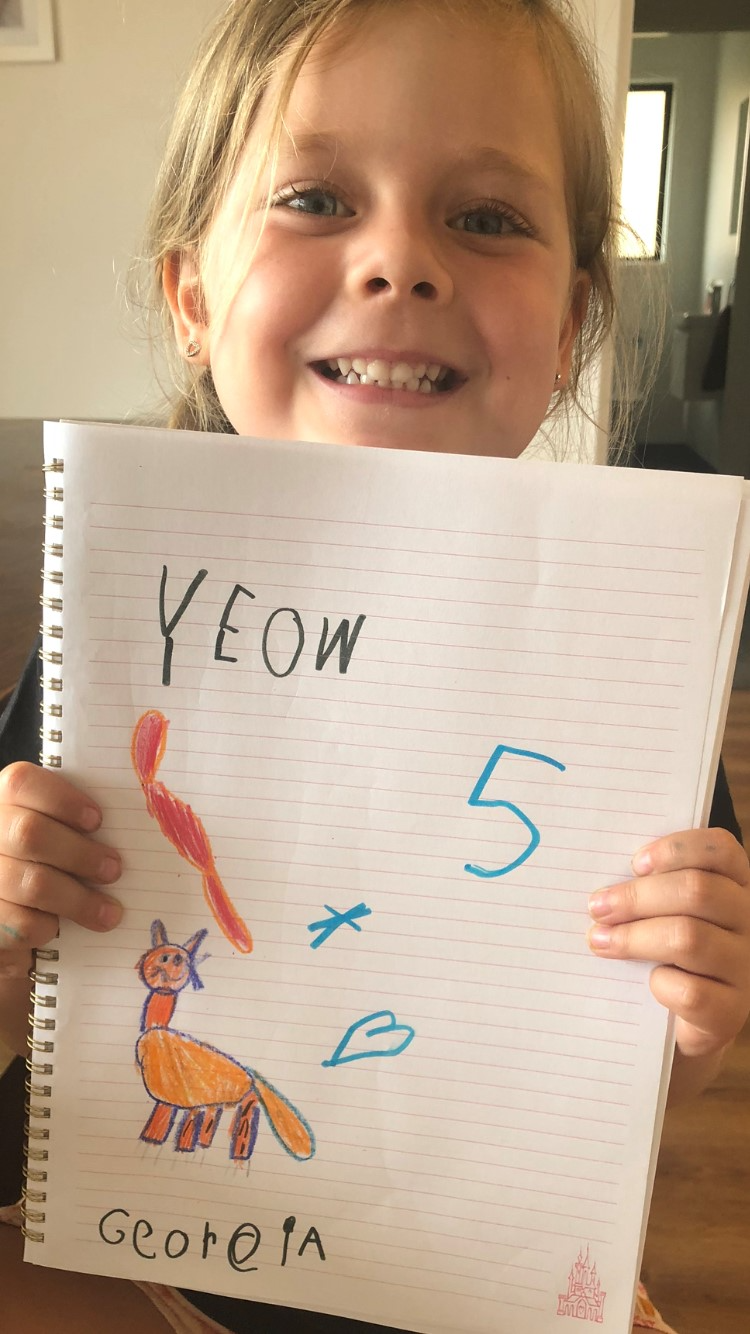 Welcome to Room 11 Georgia!
Georgia has been enjoying all the reading provided and has particularly loved the story "Greedy Cat".
She enjoyed the story so much that she drew a picture of Greedy Cat with all the sausages that he tried to eat....Naughty Greedy Cat!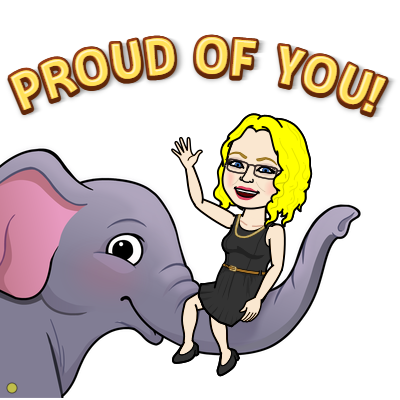 Week 1- the beginning of our learning journey
In our first week of learning, the children in Room 11 learnt many skills. We learnt how to manage ourselves when we enter the classroom, to use equipment correctly, to complete puzzles and to complete craft based activities. Let's have a look at what we did....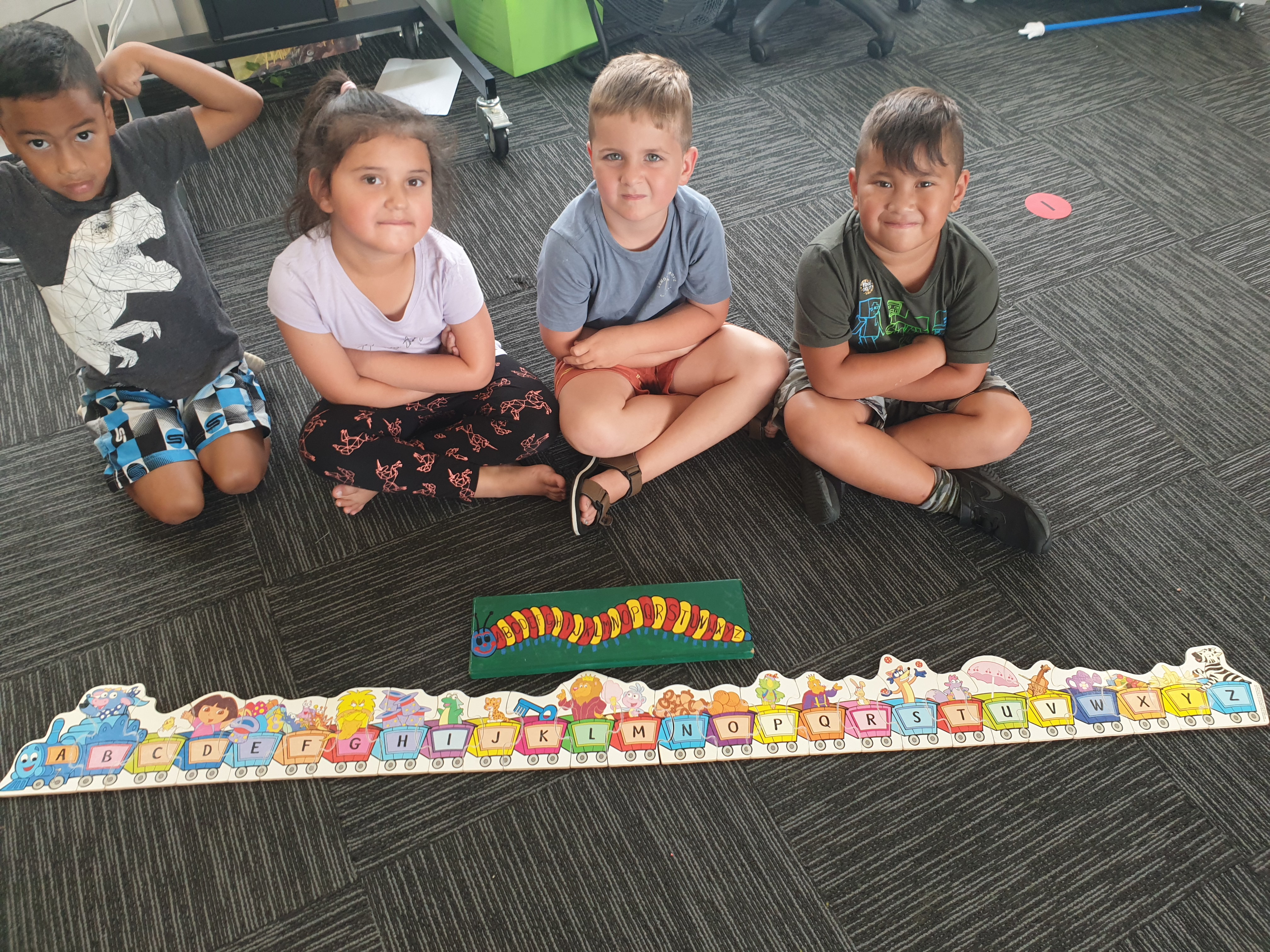 The children learnt how to put an alphabet puzzle train together by using our alphabet caterpillar to support them with the alphabet sequence. What clever learners they are!
Valentines' Day!
The children worked hard on their "Be Mine" bees for their Mums for Valentine's Day. Aren't they gorgeous!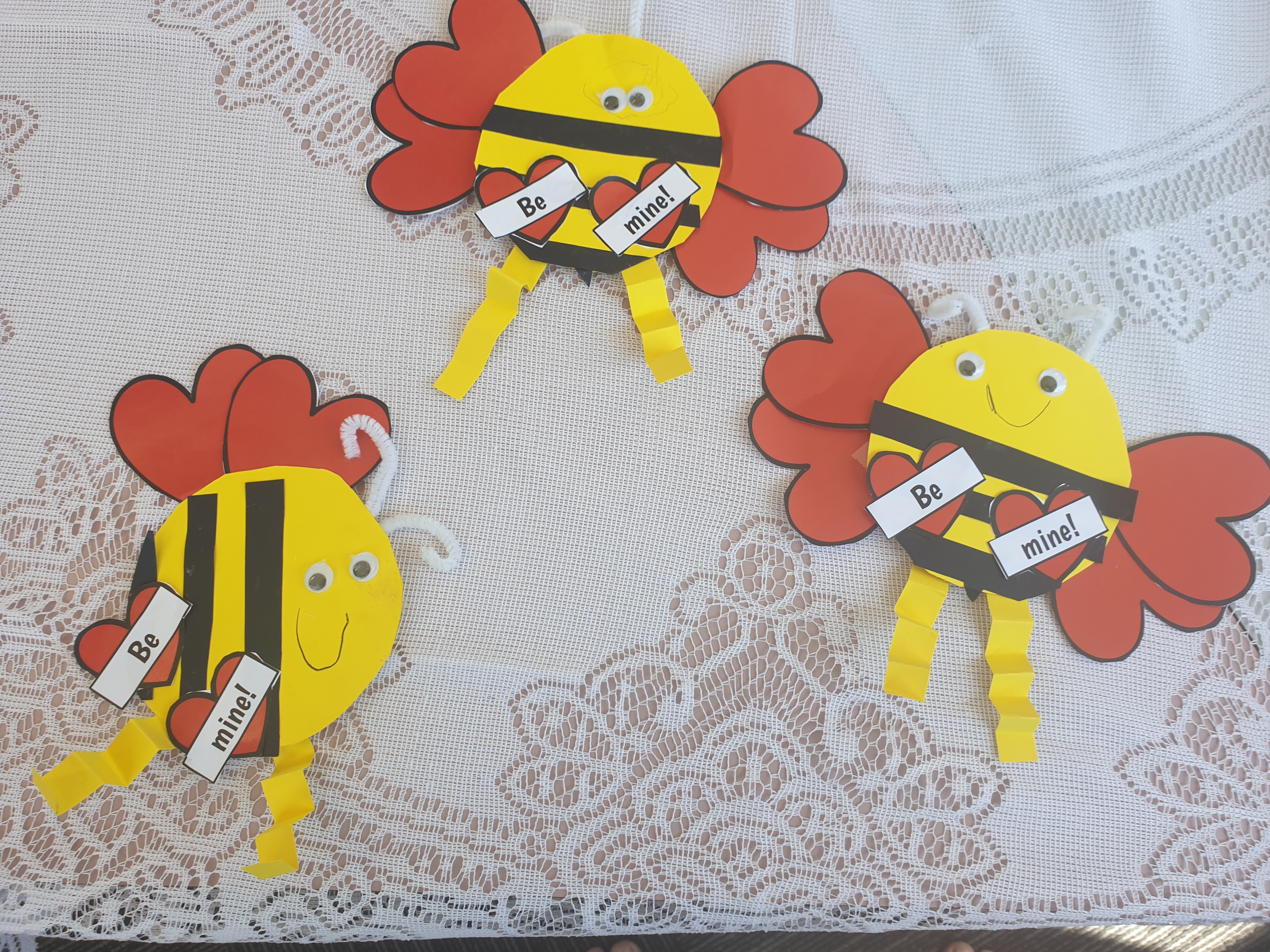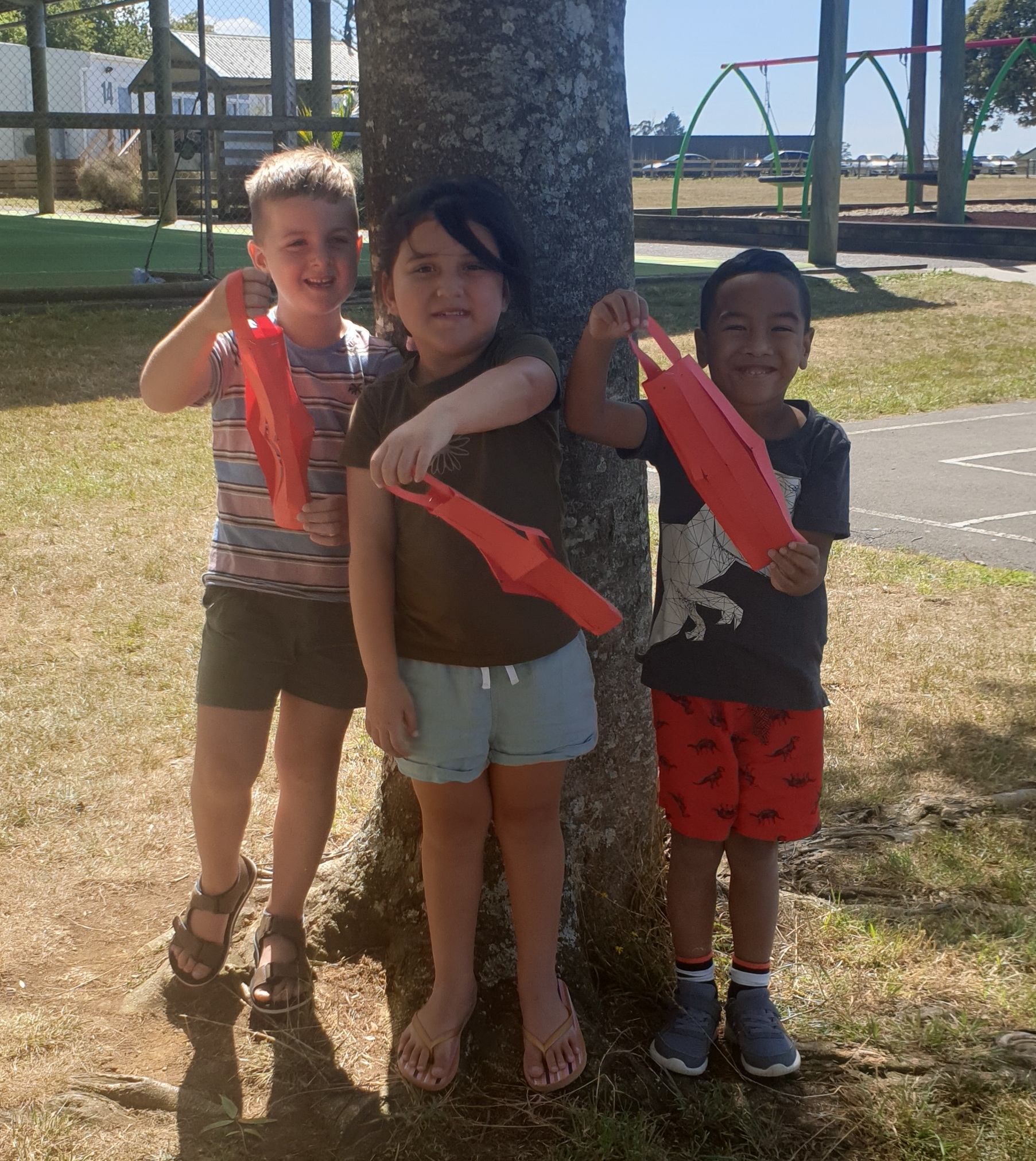 Chinese New Year!
Friday the 12th of February was Chinese New Year! The children in Room 11 learnt that the celebrations happen for 16 days. At midnight of Chinese New Year, everyone celebrates by eating dumplings.
We made paper lanterns to celebrate Chinese New Year. We are very proud of our creations!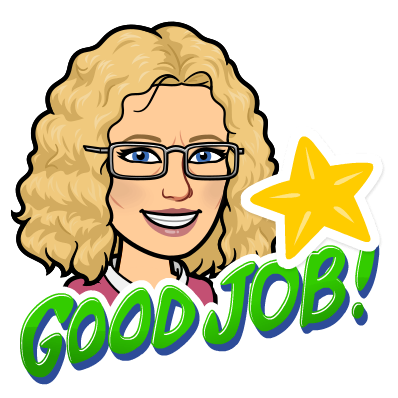 I am proud of all the learning that you have completed this week! Keep it up Learners!