Welcome to room 4
Term 1 2021
We have started Term 1 with a bang and have lots of enthusiastic learners ready to start the school year successfully!
We have been learning what it takes to be a 'super-hero' learner. This means trying our best, never giving up and that making mistakes is ok - this is how we learn!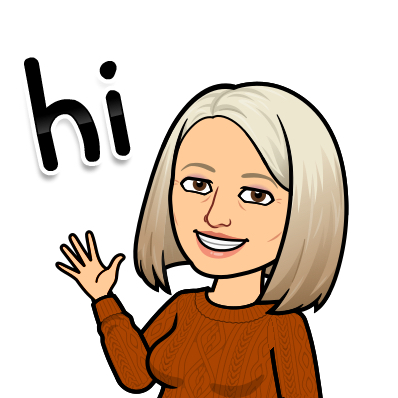 week 8 learning
We spent some time with our buddy class room 16 this week. They are year 3's and 4's and they were being great role models and mentors, helping the room 4 students with a fun activity! We created an Easter bunny pot plant - take care of the bulb all winter and come spring you will have beautiful flowers to admire!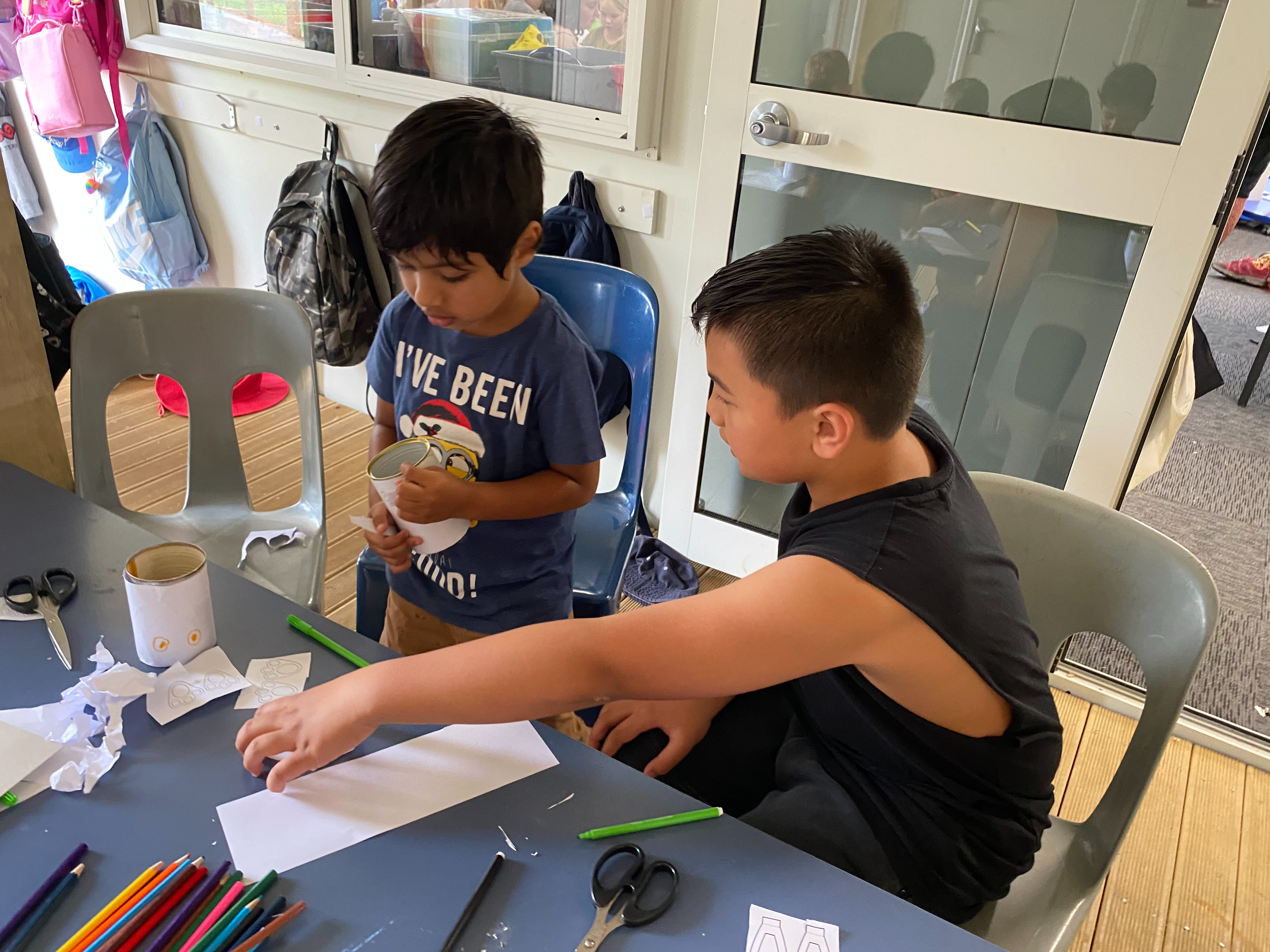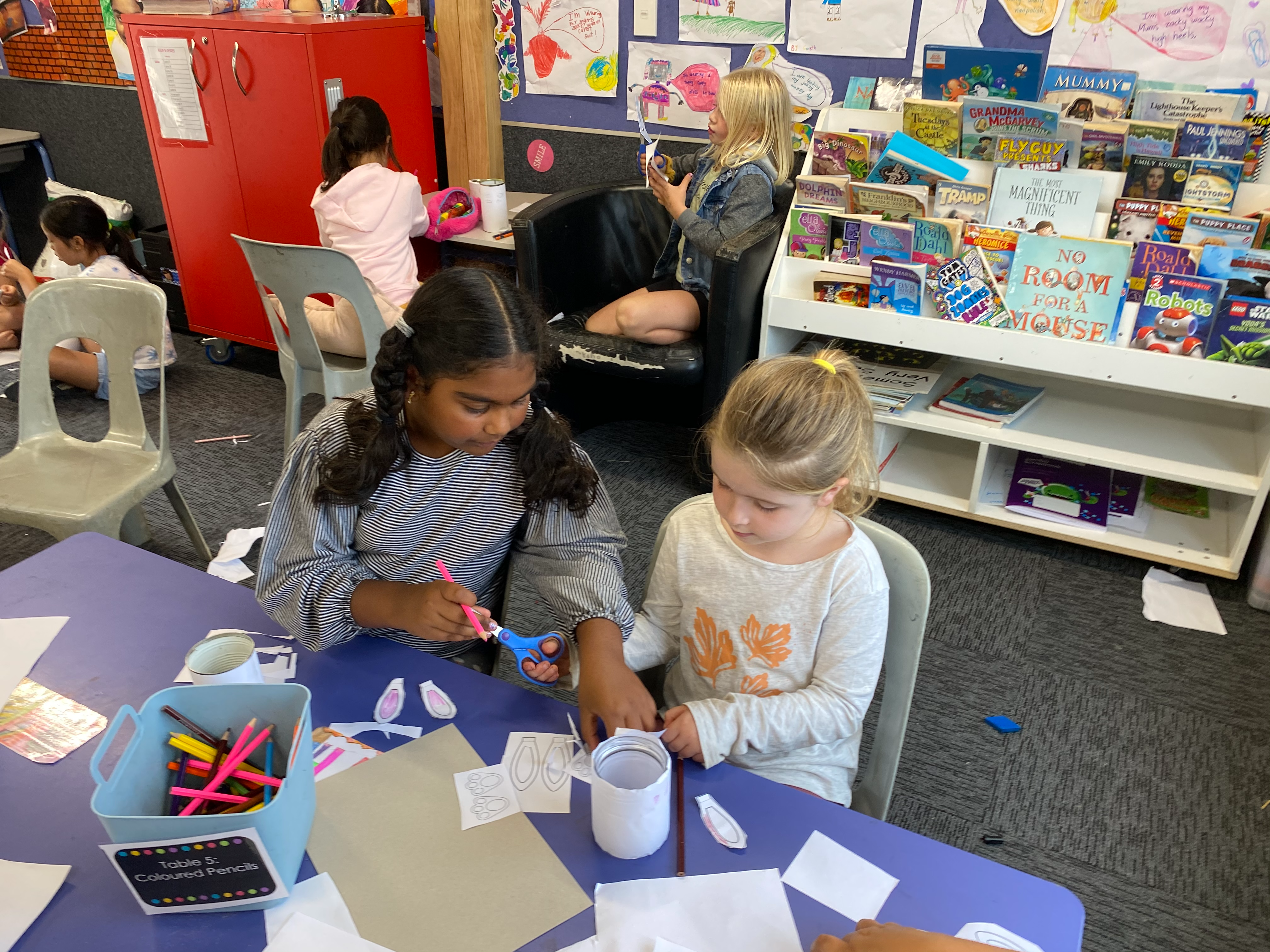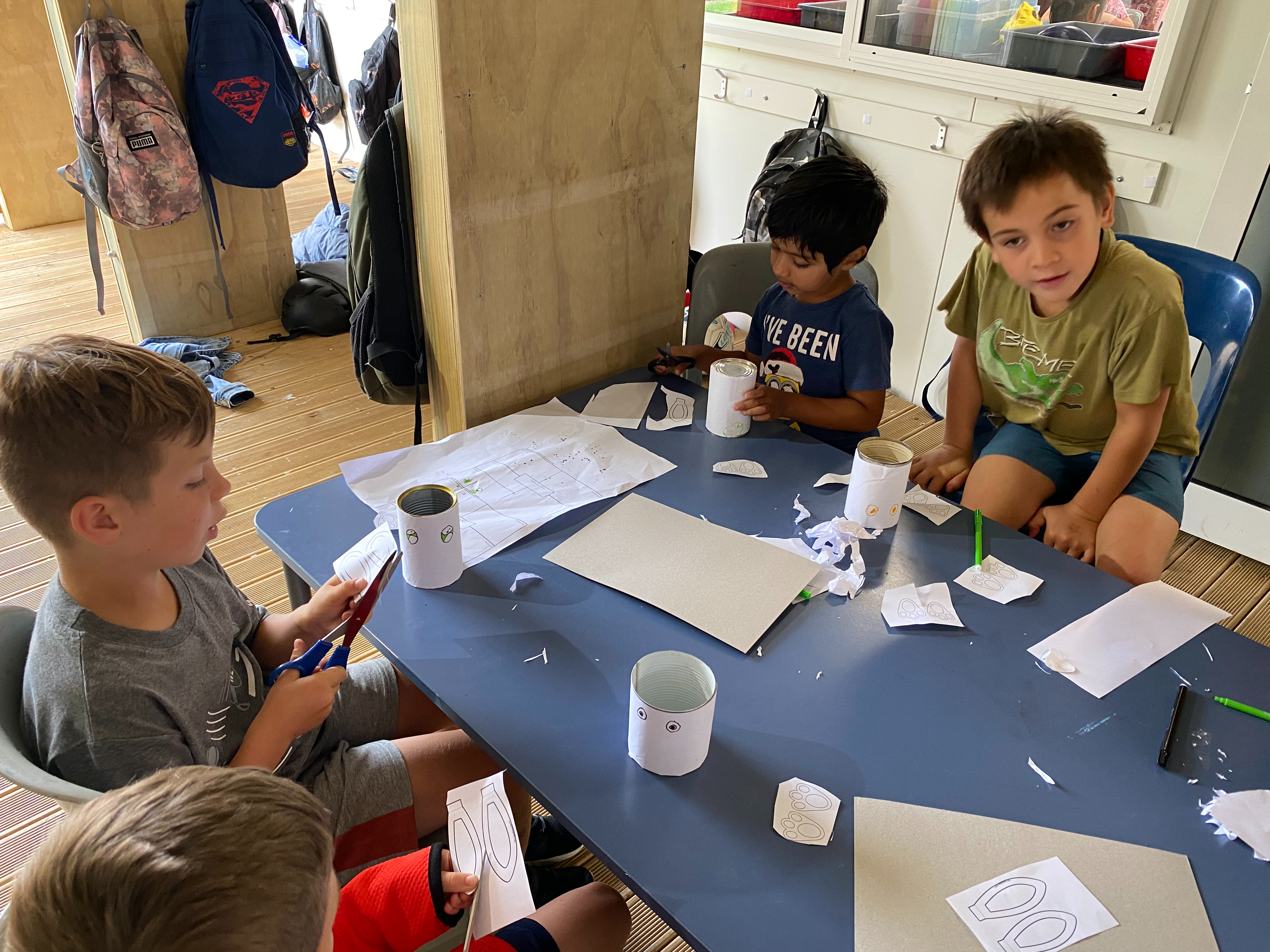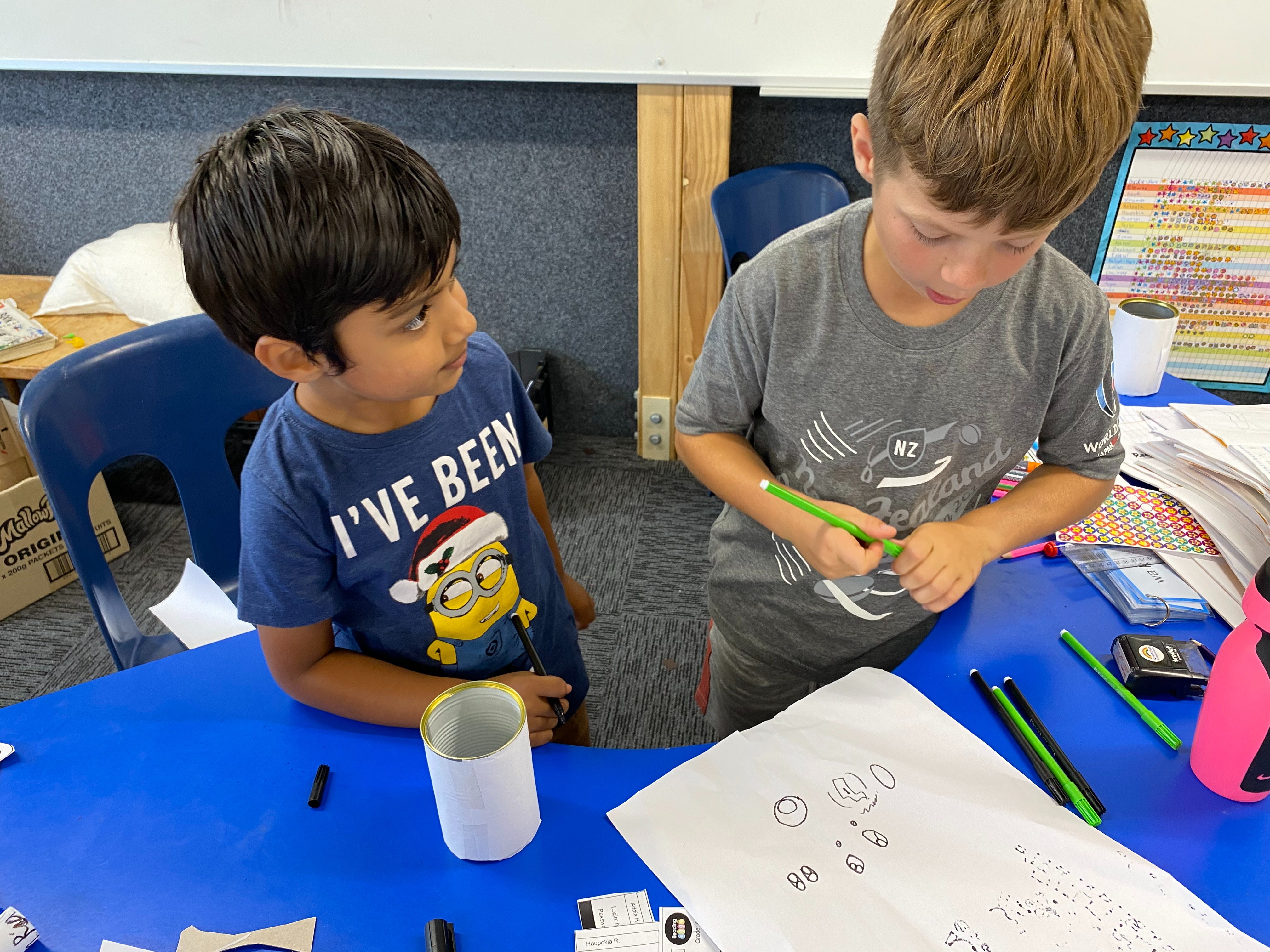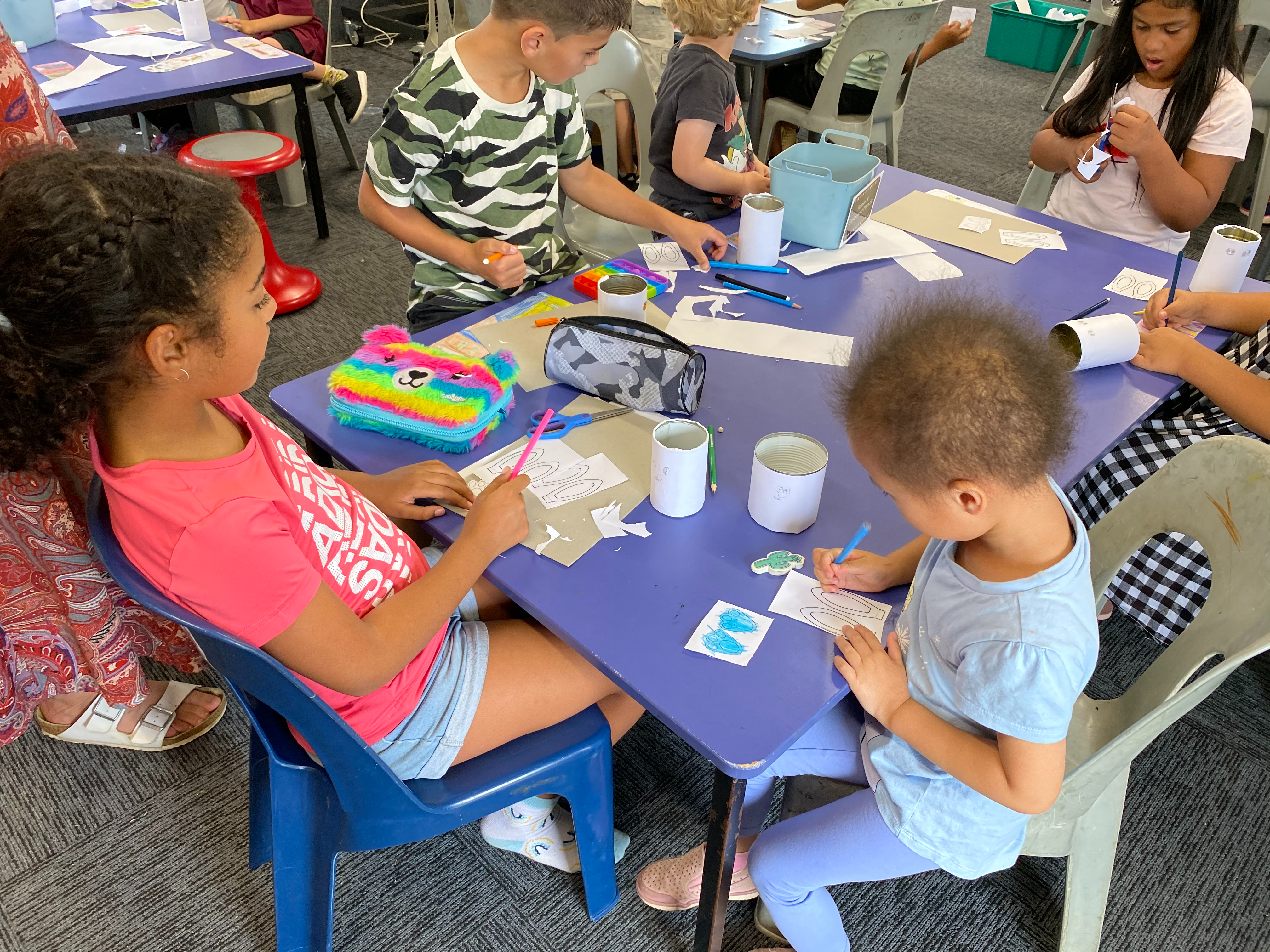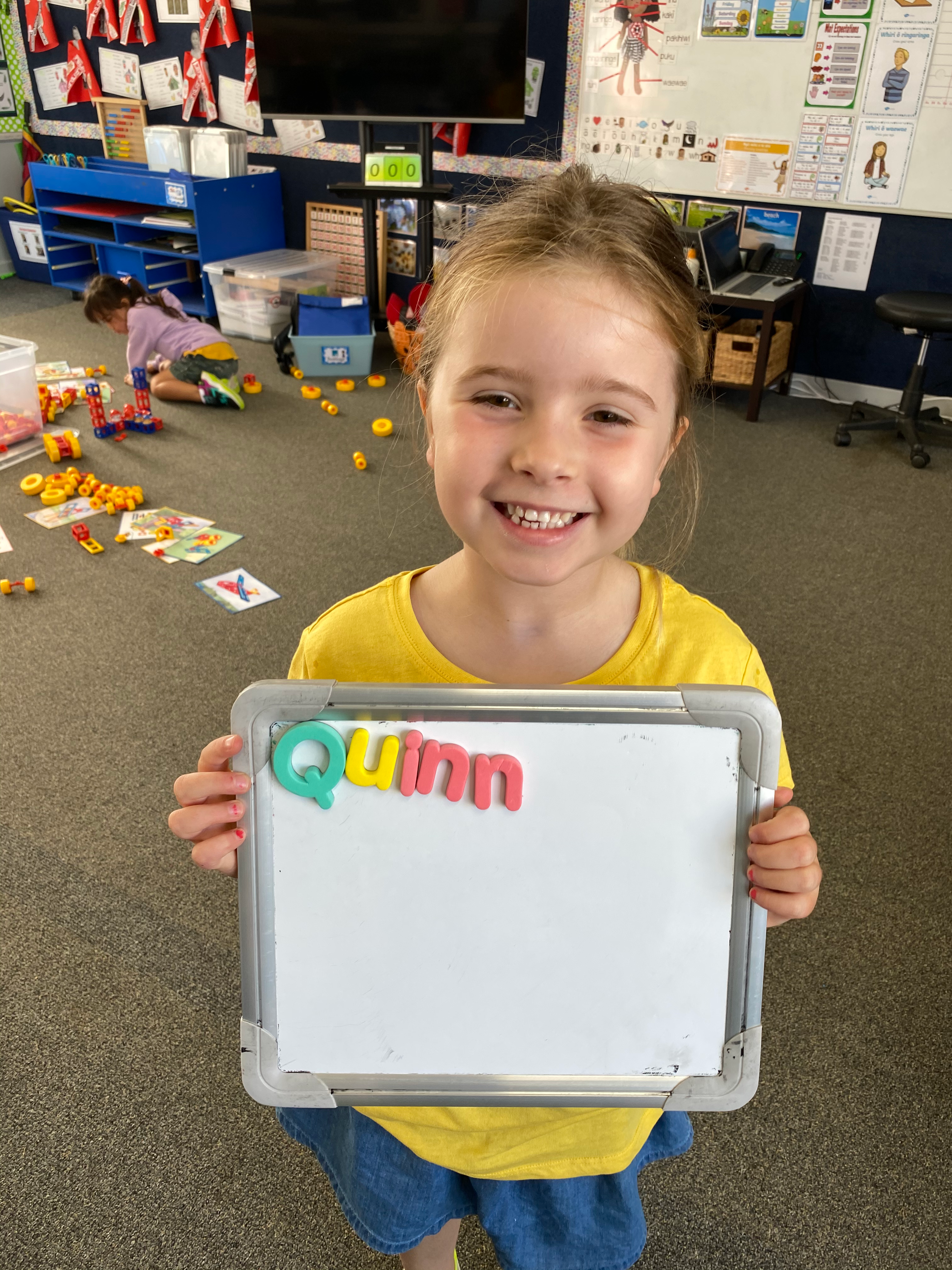 Quinn knows the letters that make up her name. Ka pai Quinn!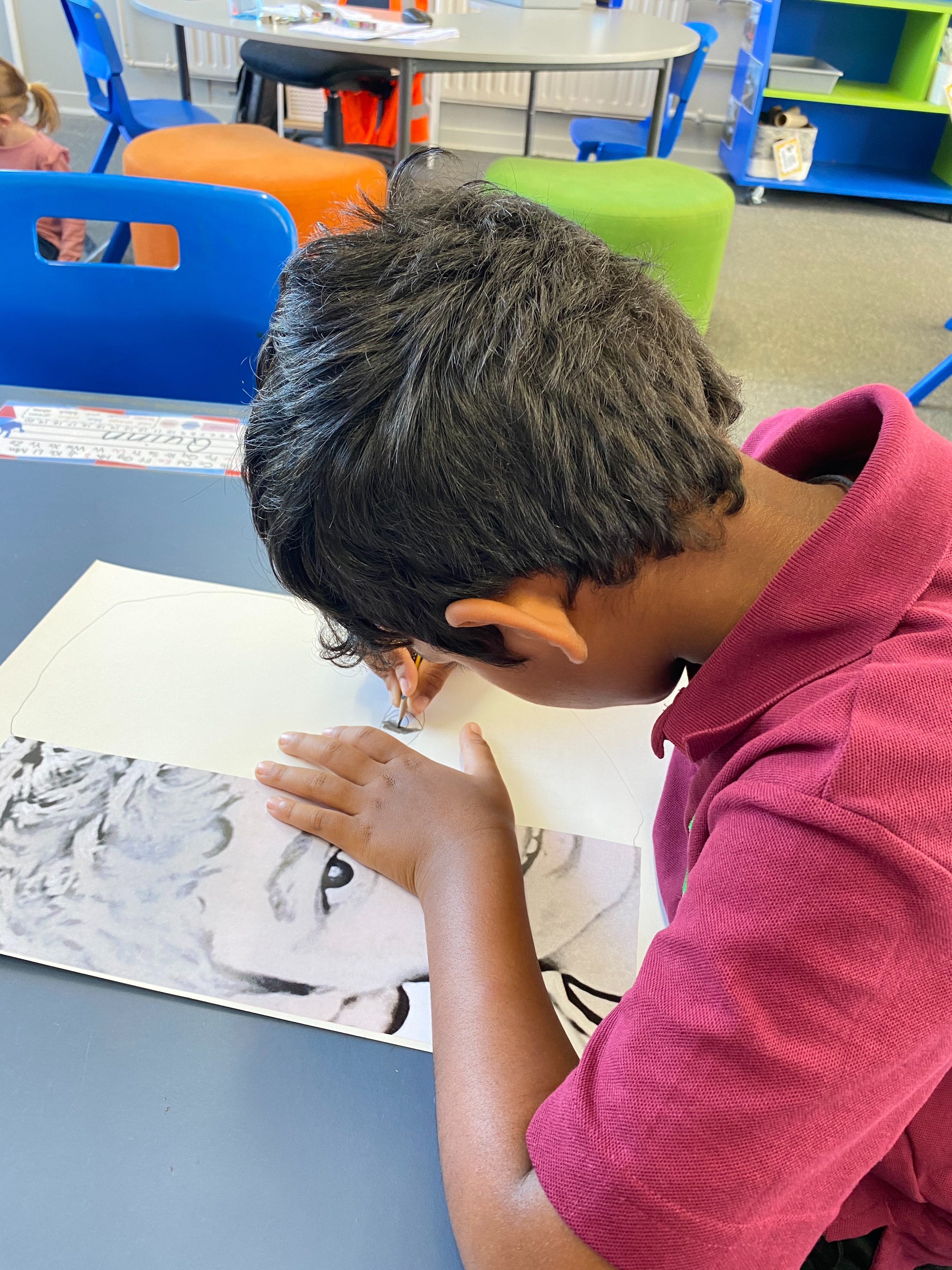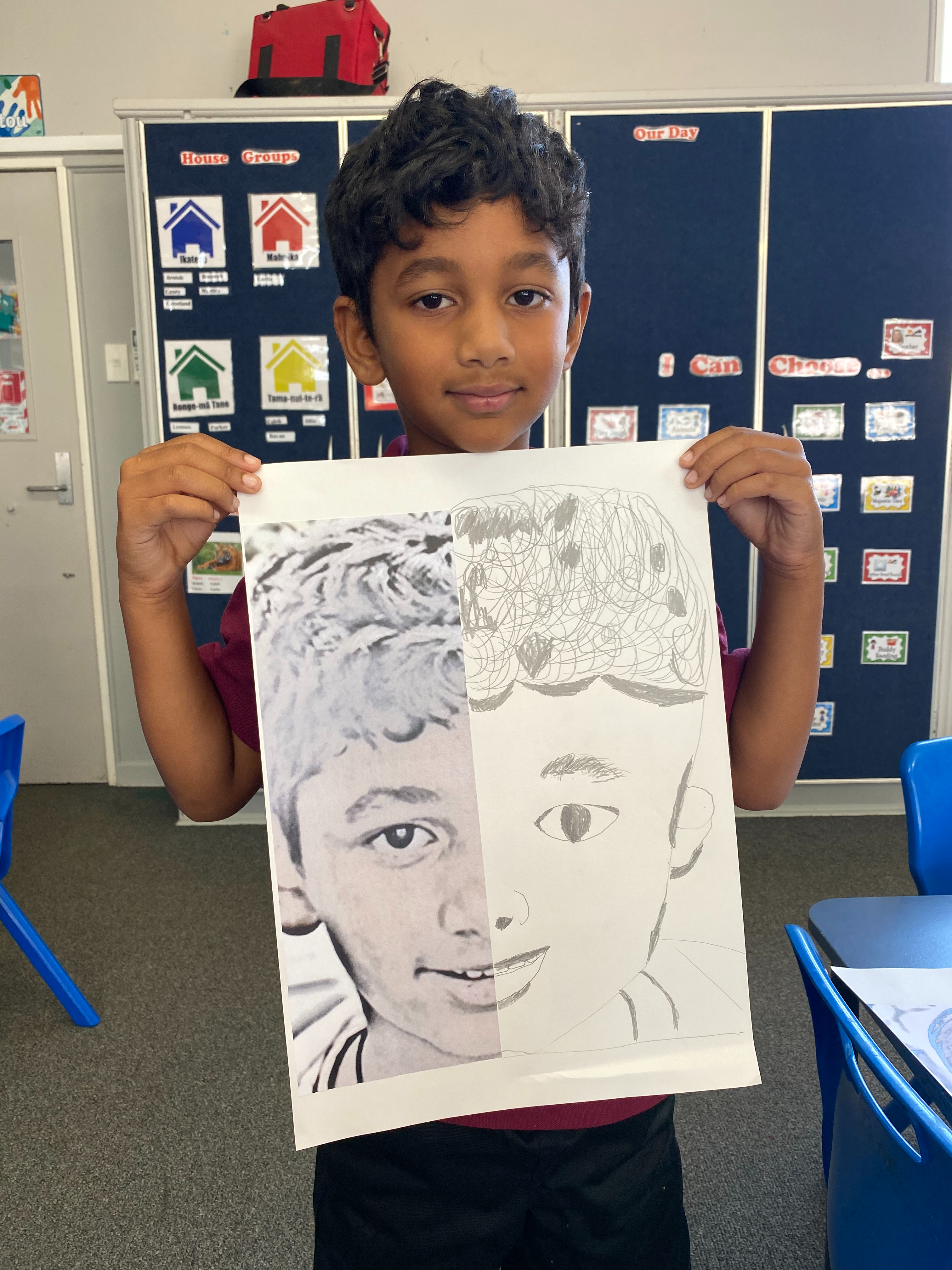 Rayan has finished his self-portrait.
Mantra has worked hard on his self-portrait.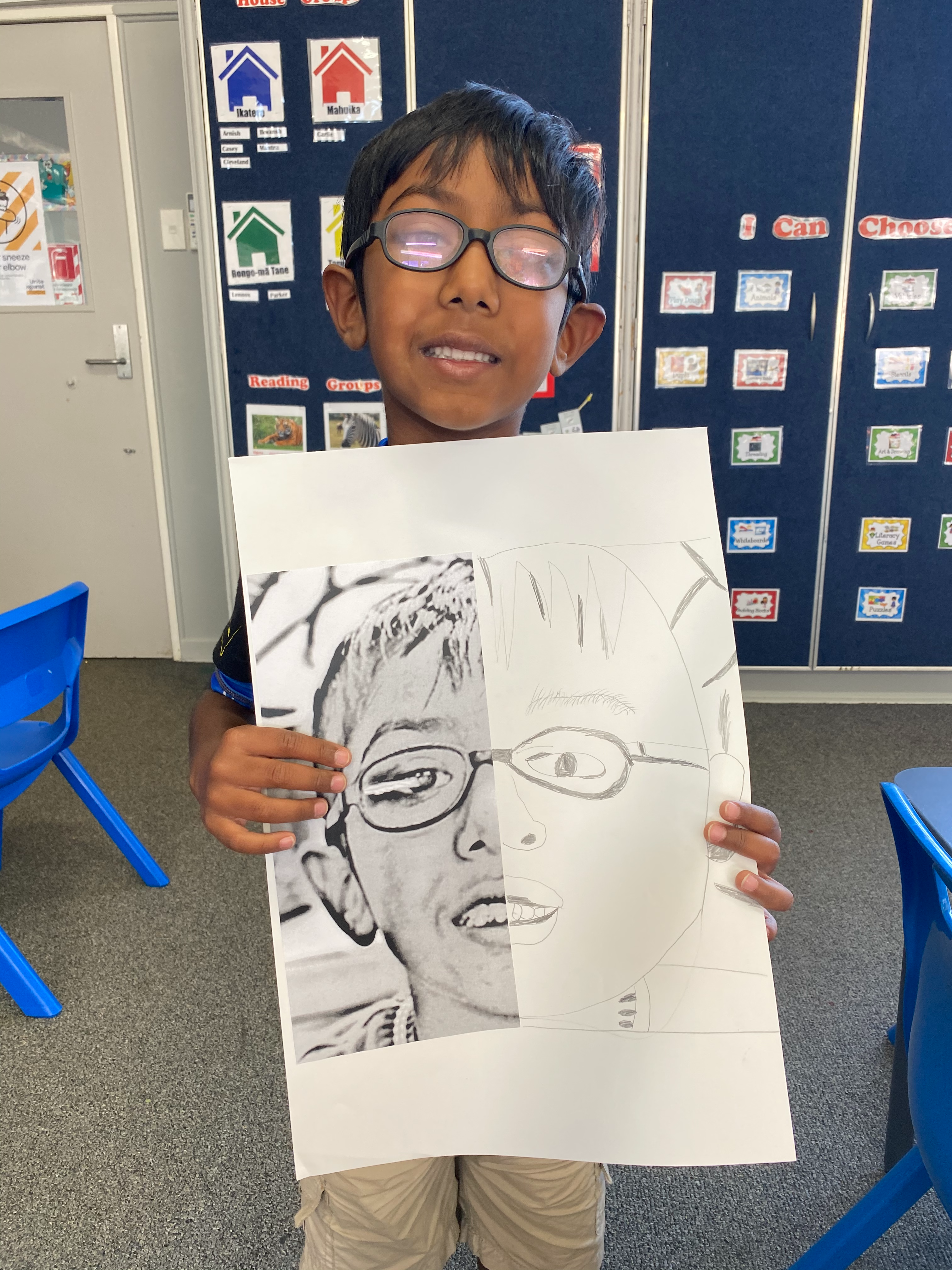 Arnish has finished his self-portrait. Tino pai everyone - our self-portraits are looking amazing!
OUR LATEST LEARNING - WEEK 5, TERM 1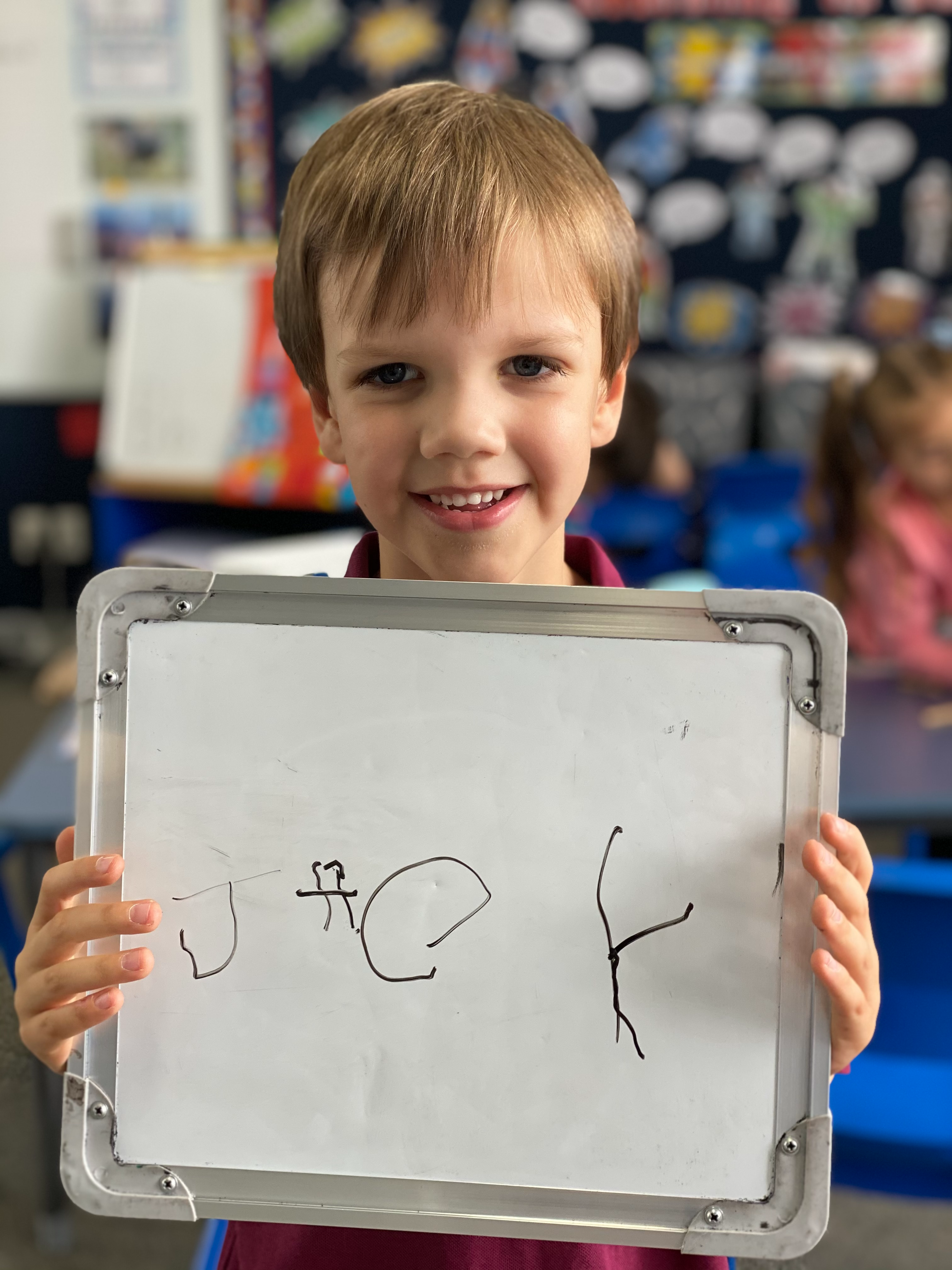 Jack has been practicing writing his name on the whiteboards - well done Jack!
Ollie has created an aeroplane out of Mobilo using the planning card to help him. Ka rawe Ollie!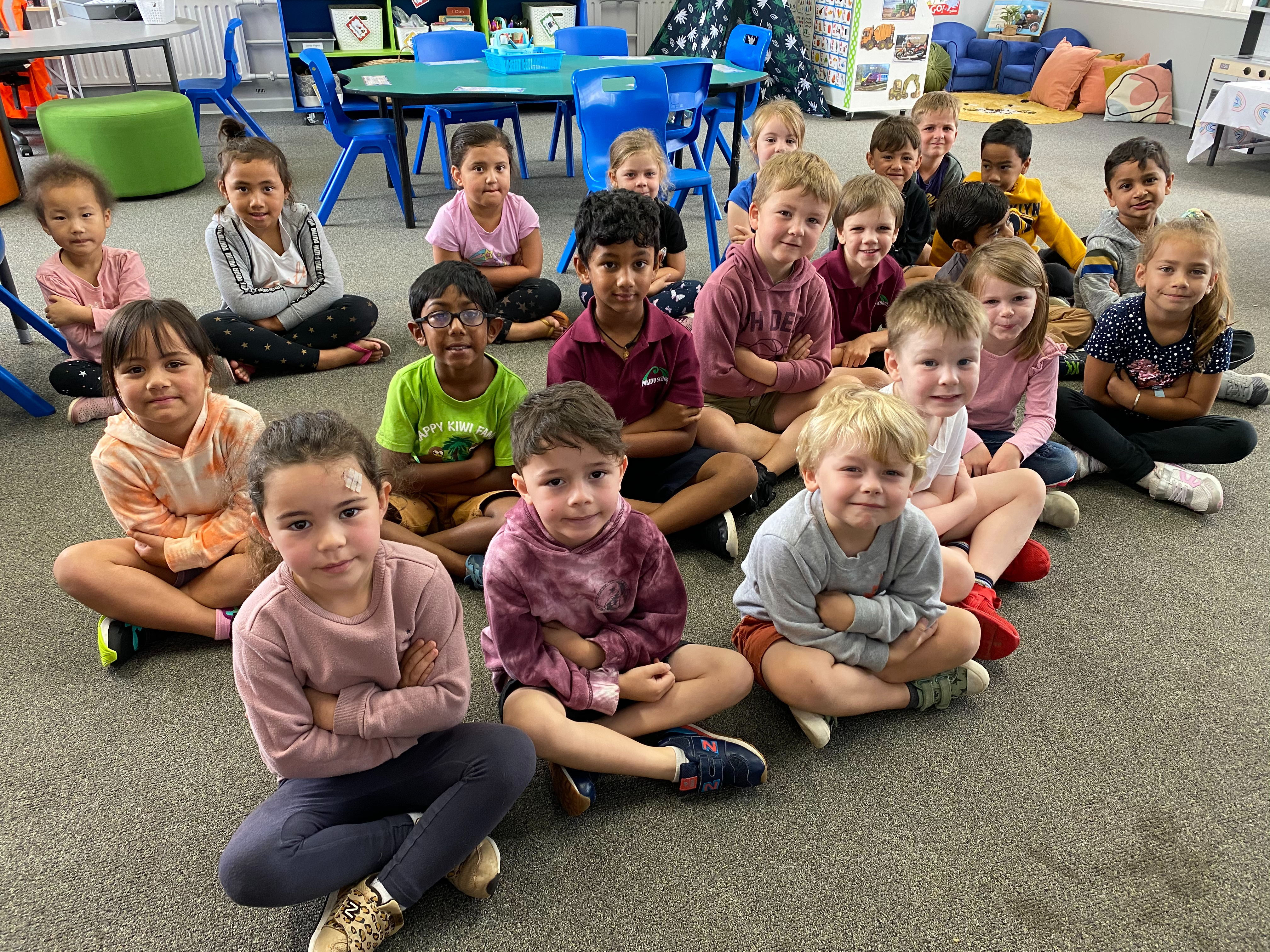 Room 4 and Room 11 are sitting on the mat, about to begin their morning Phonics. Look how beautifully these tamariki are sitting, demonstrating that they are ready to learn!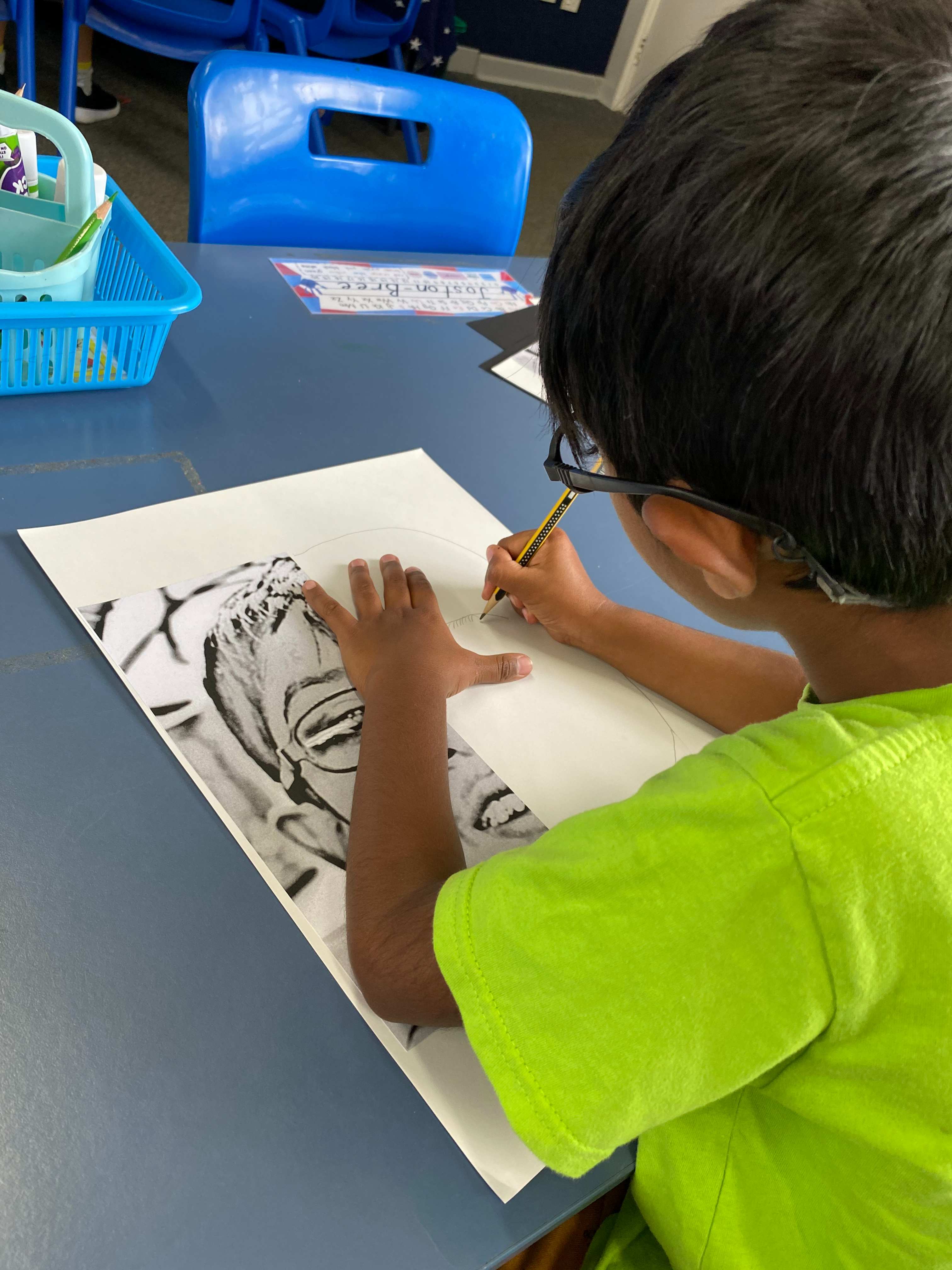 Arnish has begun his self-portrait.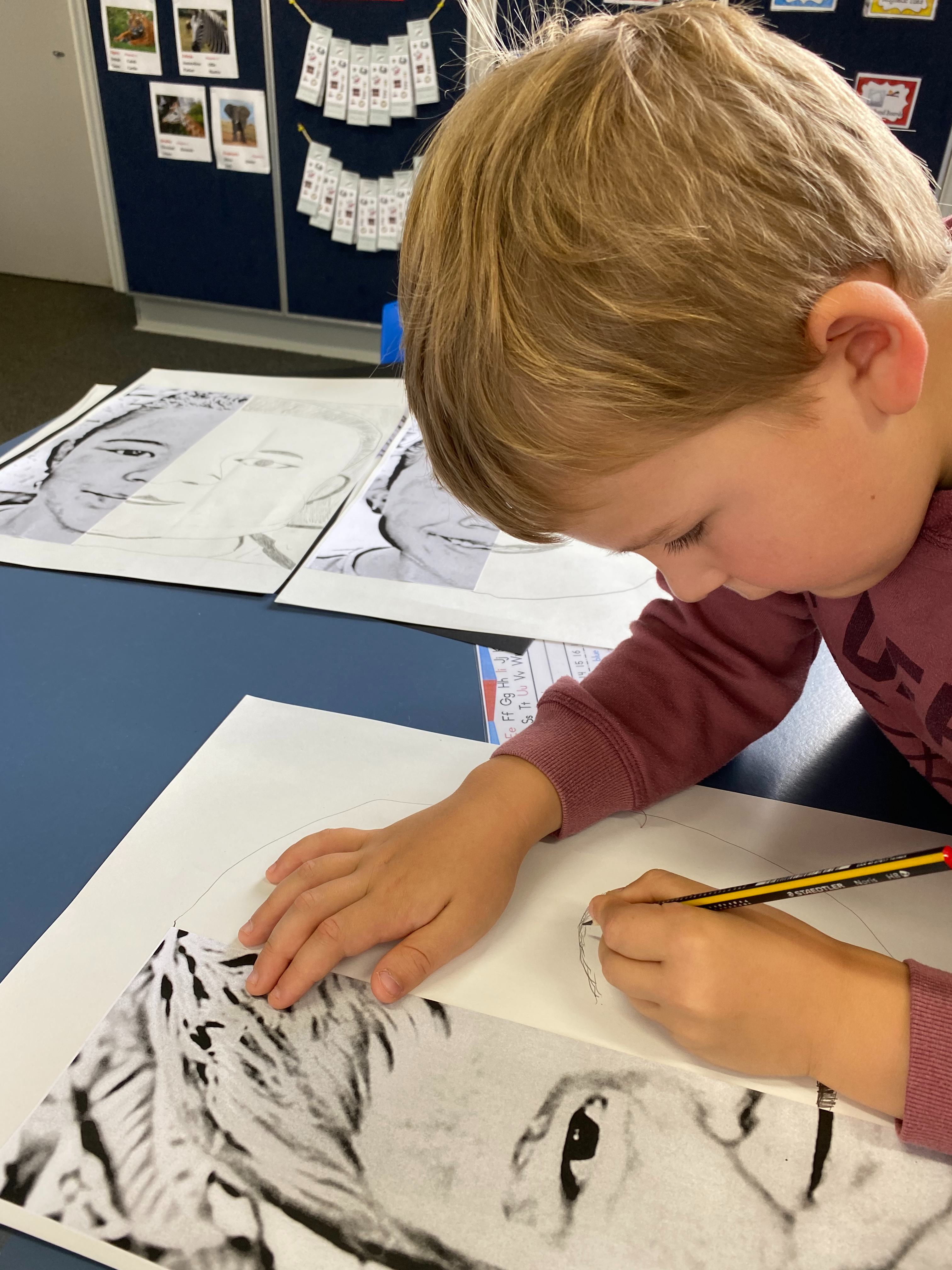 Caleb has worked hard on his self-portrait.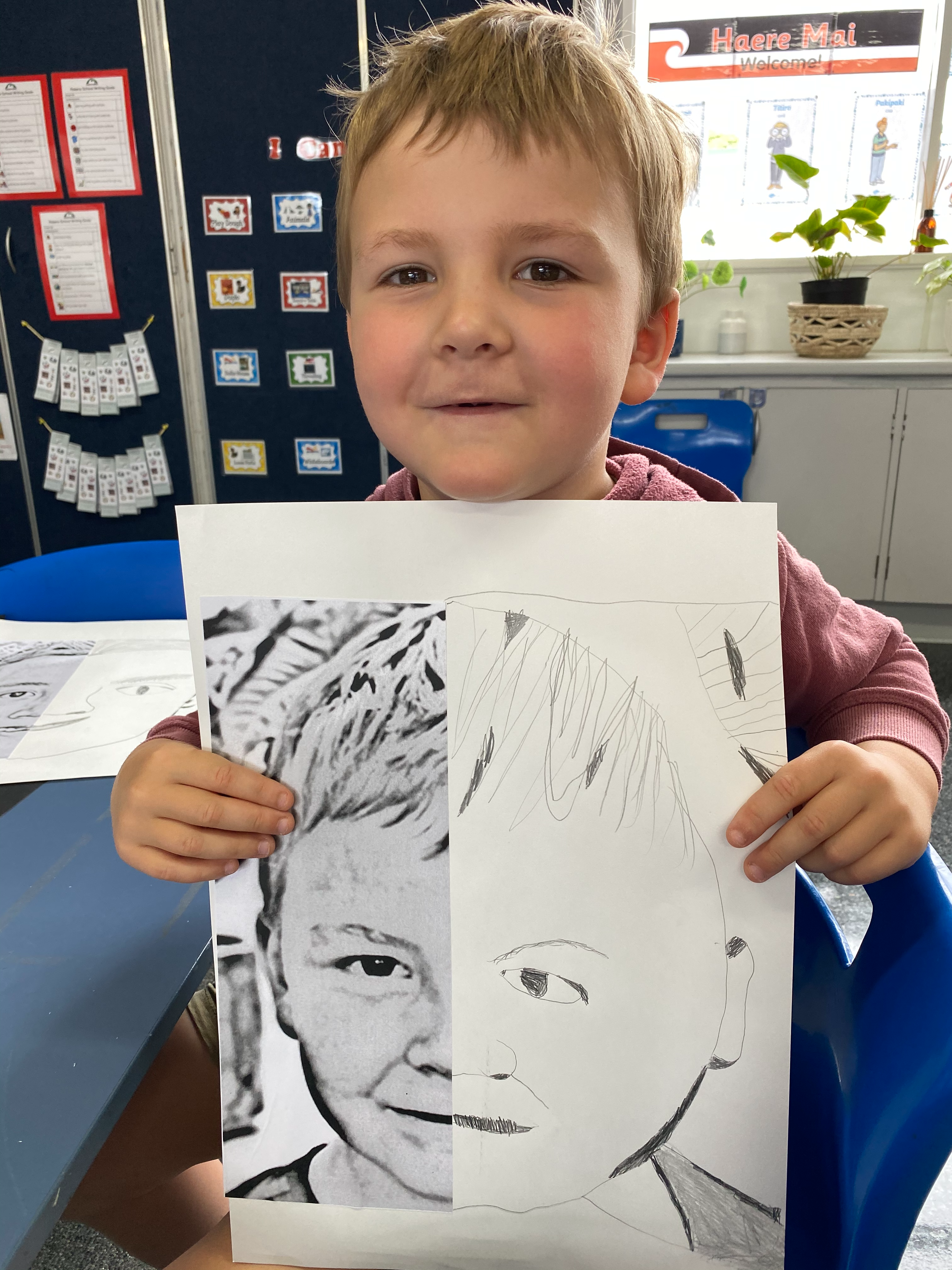 Learning during Lockdown
MARCH 2021
We find ourselves in Lockdown Level 3 again. Please reuse the Phonics workshop below and utilise the Learning from Home slides that we are sending out, should you want to. Please also get in touch with me if you have any questions at all about your child's learning. I'd love to receive a message from you to let me know how you're going, and any photos you might have to share about your Learning from Home activities. We're in this together!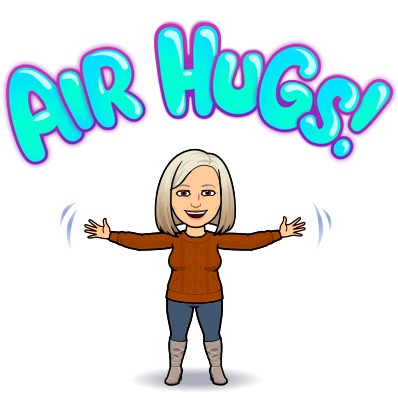 ROOM 4's LEARNING-FROM-HOME UPDATES;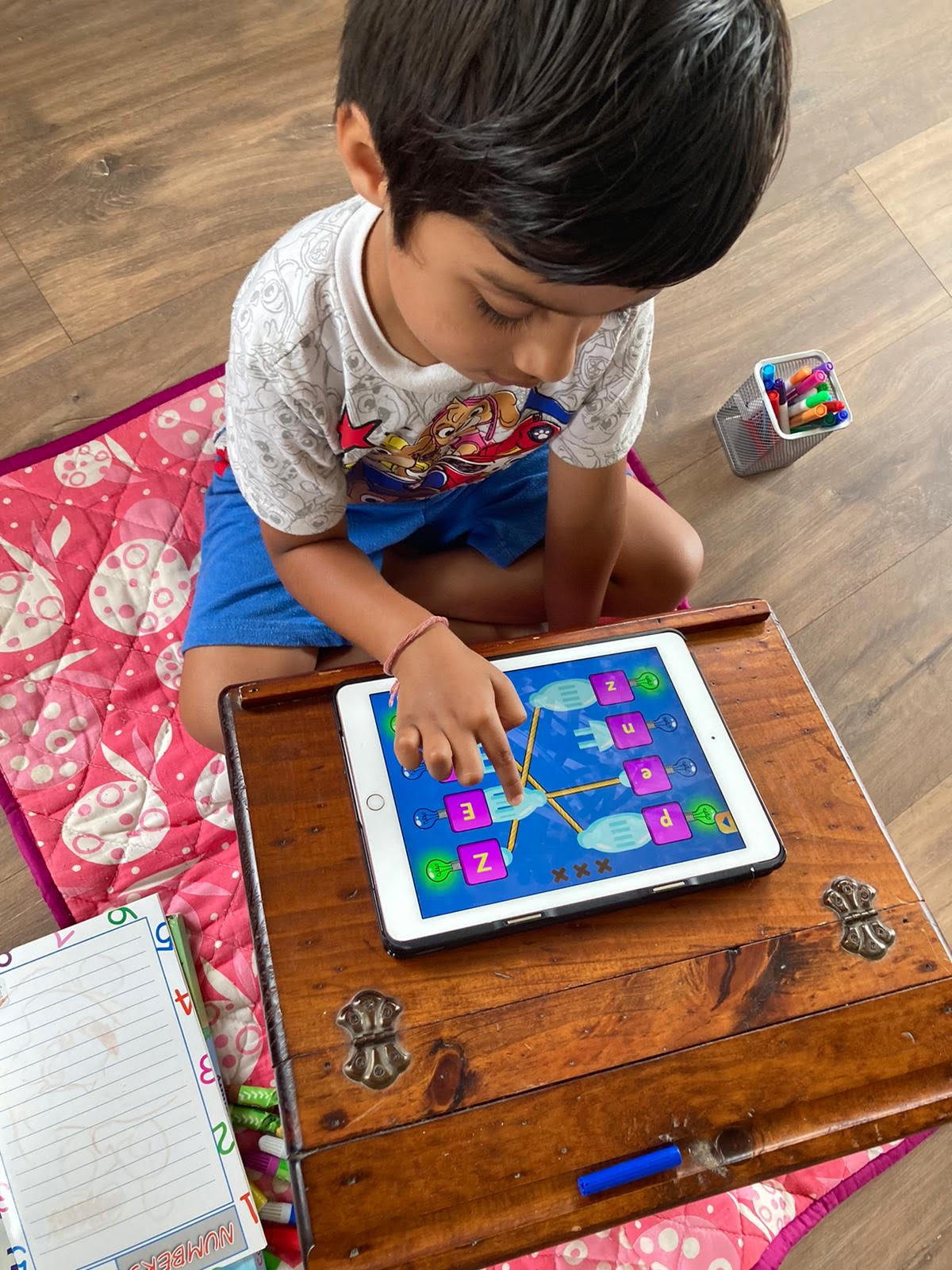 It is wonderful to see Mantra engaged in his learning at home - keep it up Mantra, ka pai! Reading Eggs is a great at-home activity!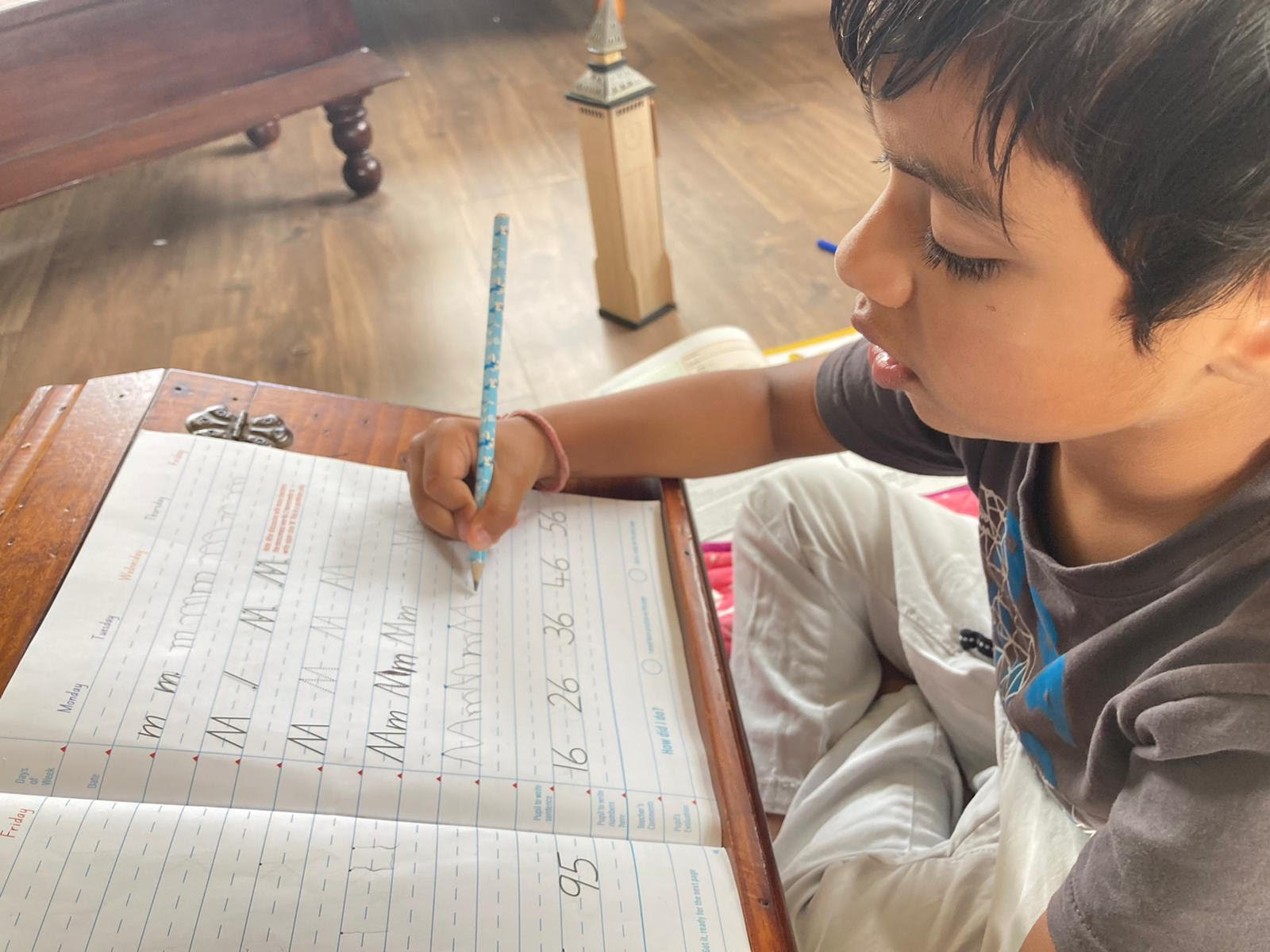 Mantra is practicing his letter writing - great job with letter 'M' Mantra!
FEBRUARY 2021
For the children in Room 4, it is essential that they focus on learning their alphabet letter names and sounds. Below is the workshop that I use with my children in my class. Please take the opportunity to view this workshop with your child as it will support the development of their letter and sound knowledge.

If you have any questions please email me at;
j.methven@pokeno.school.nz

Take a look at what our learners have been up to so far in Room 4!

Last week in room 4 we have begun working on our self-portraits. Using a photo of our faces, it was then cut in half so that we could draw in the other half ourselves. This was a great exercise in symmetry and the children have been learning about shading, pencil strokes and pencil pressure to create dark and light.
So far, Parker and Cleveland have completed theirs - aren't they fantastic? I can't wait to upload the others once we are back at school!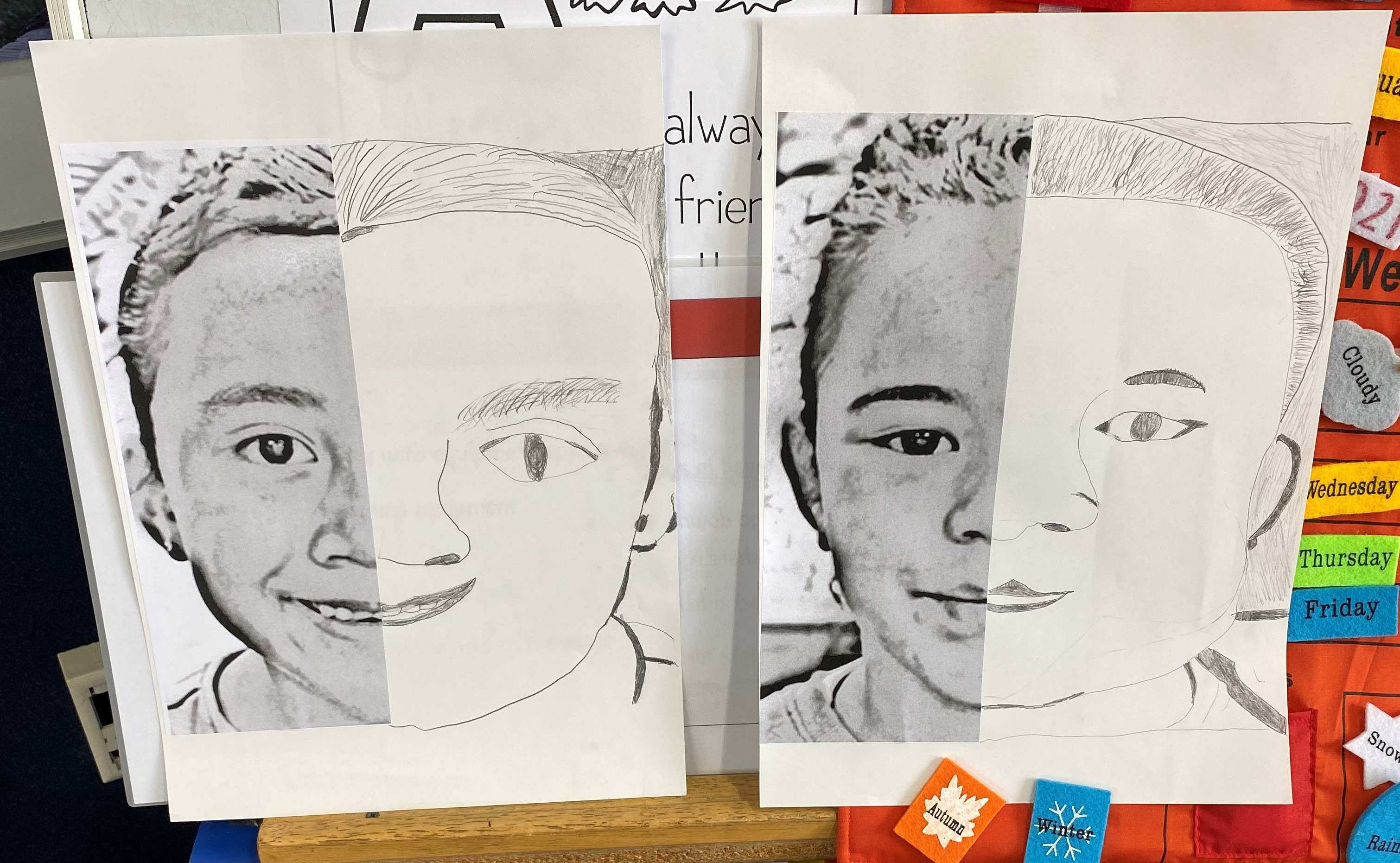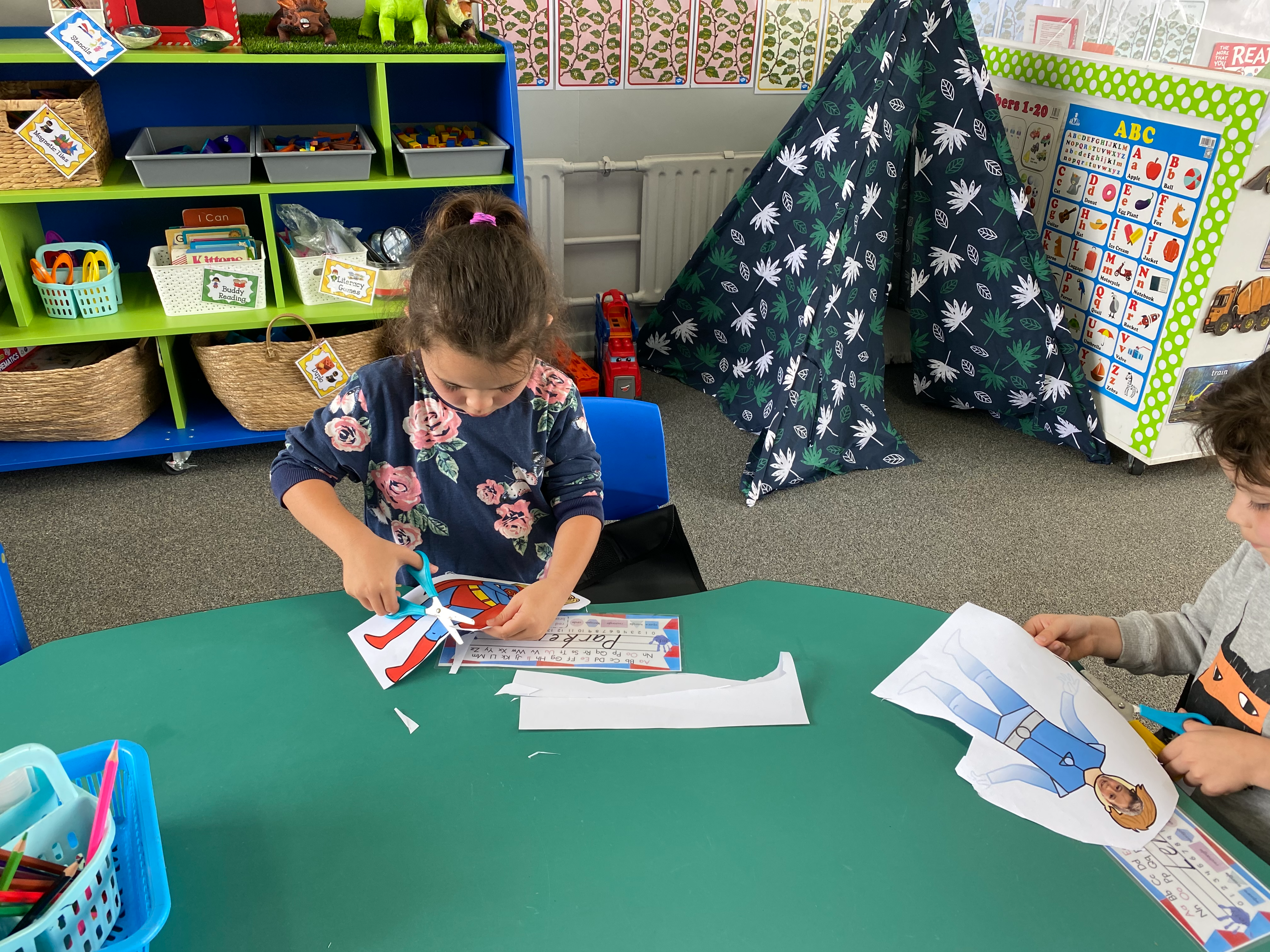 Parker and Lennox are practicing their scissor skills.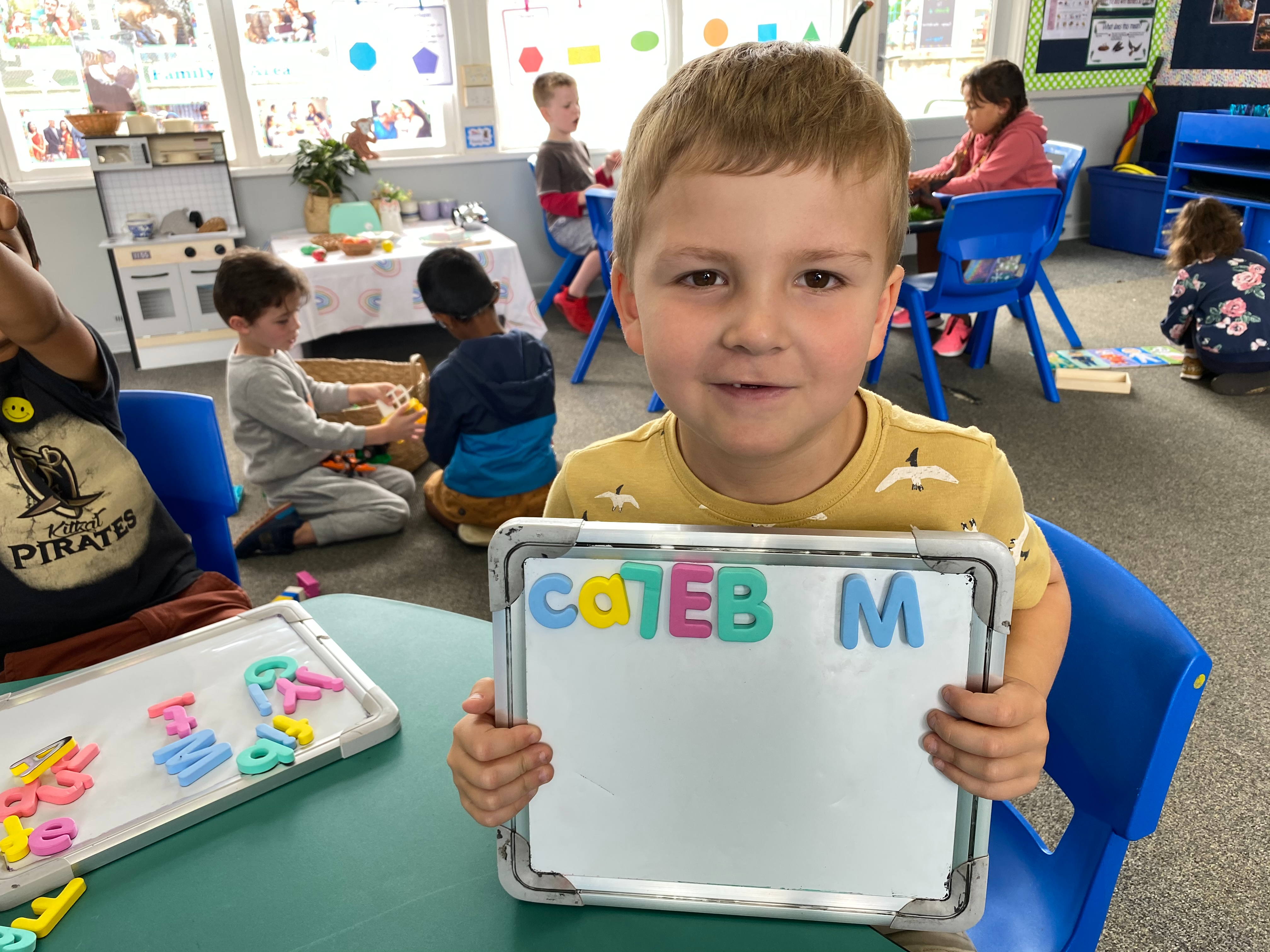 Caleb is working with the magnetic letters - ka pai Caleb!
Arnish knows the letters that make up his name!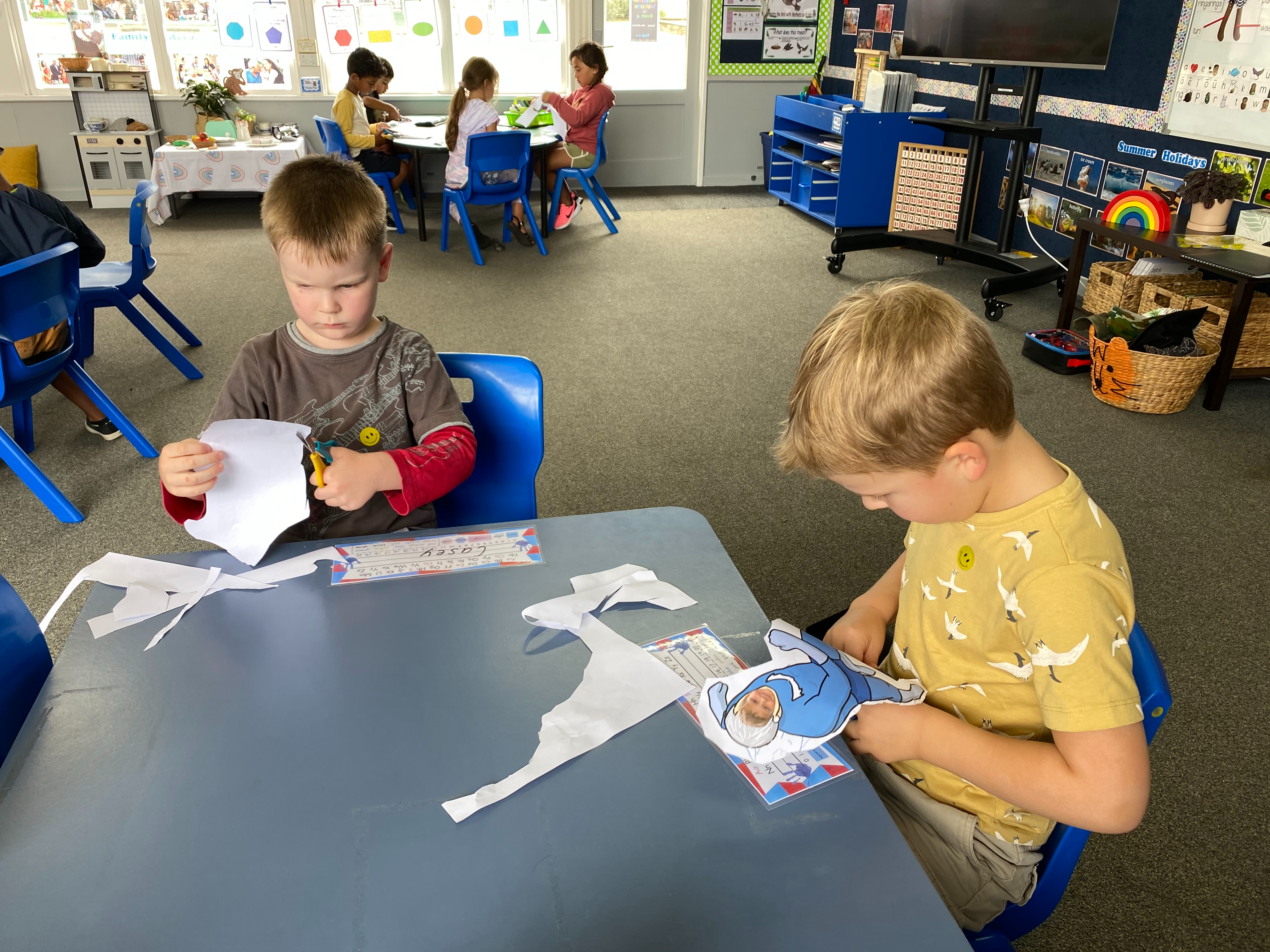 Casey and Caleb are demonstrating super-hero concentration!
Rayan and Carlie are showing such super teamwork and Ako - they are determined to finish the puzzle together.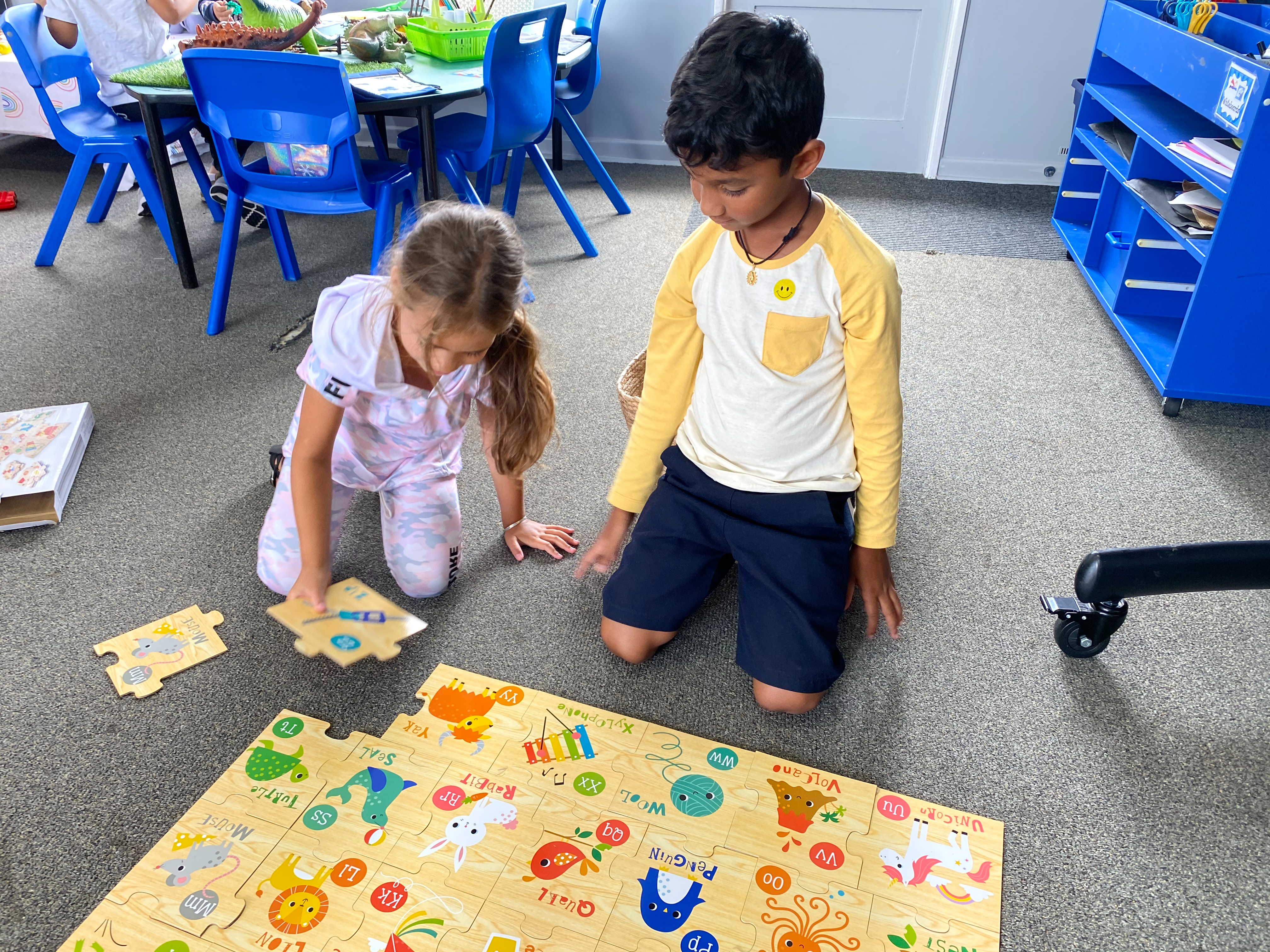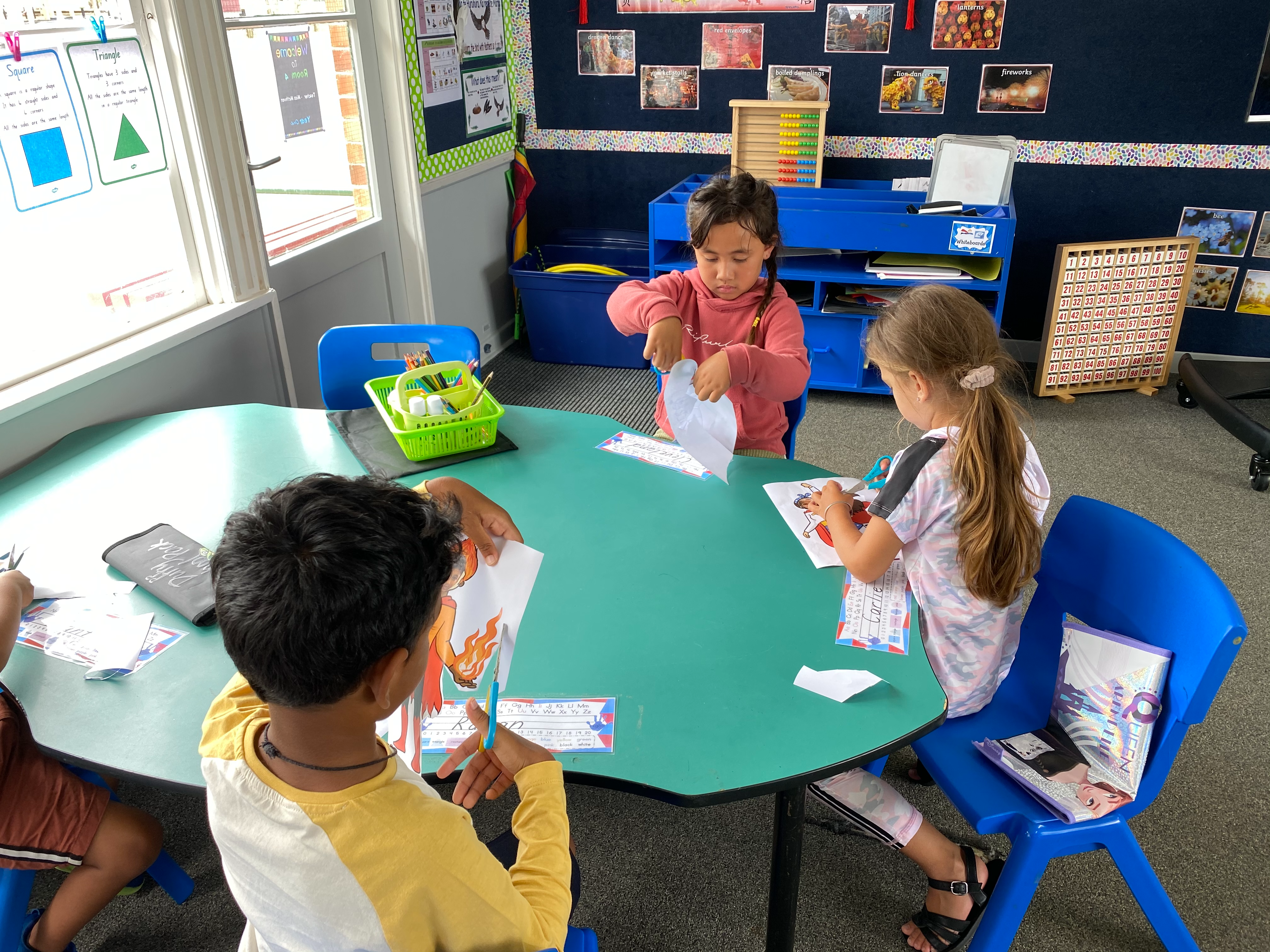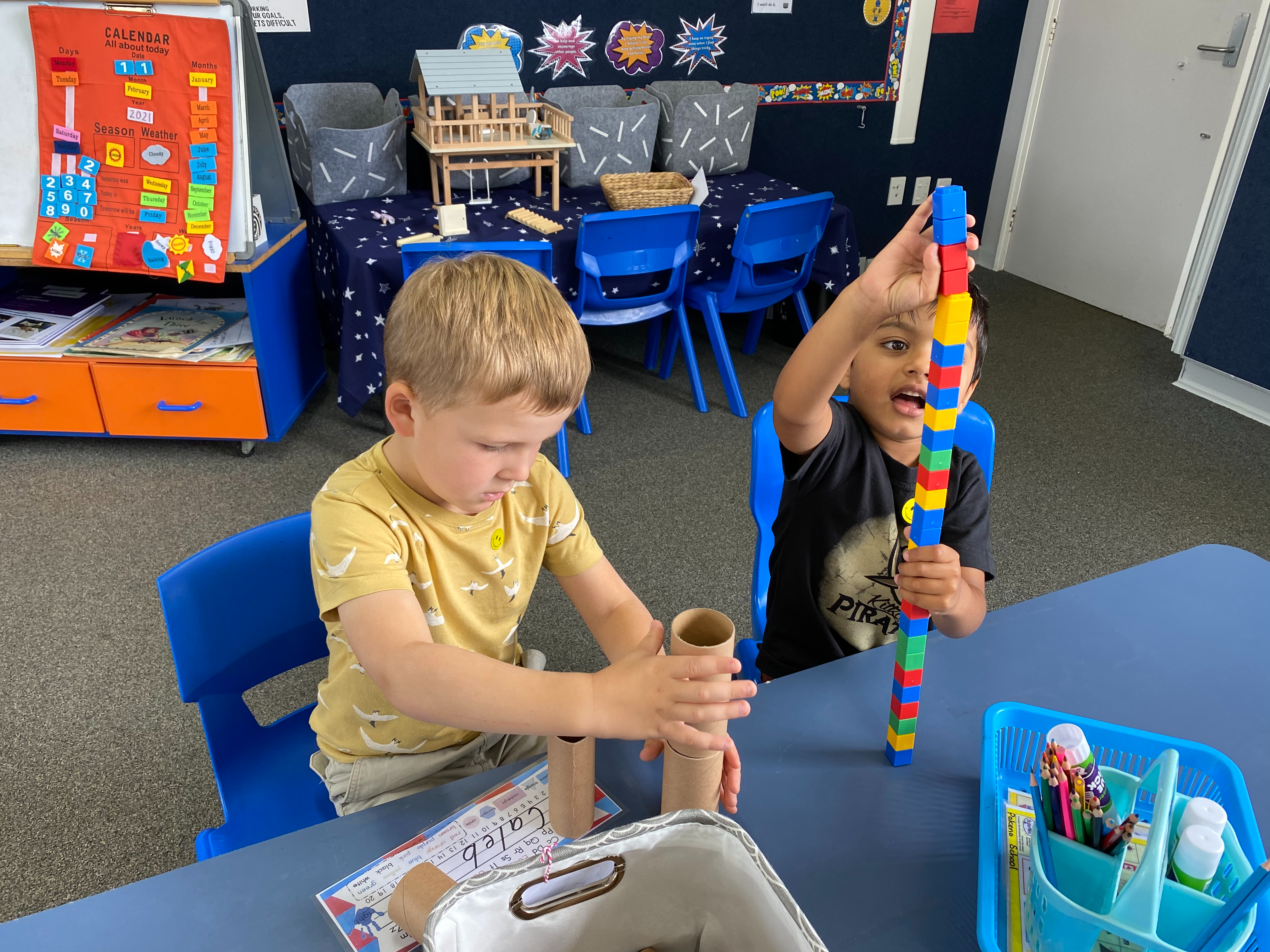 Play and exploration are an important part of learning here in Room 4. Mantra, Caleb and Casey (below) are busy investigating and developing ideas.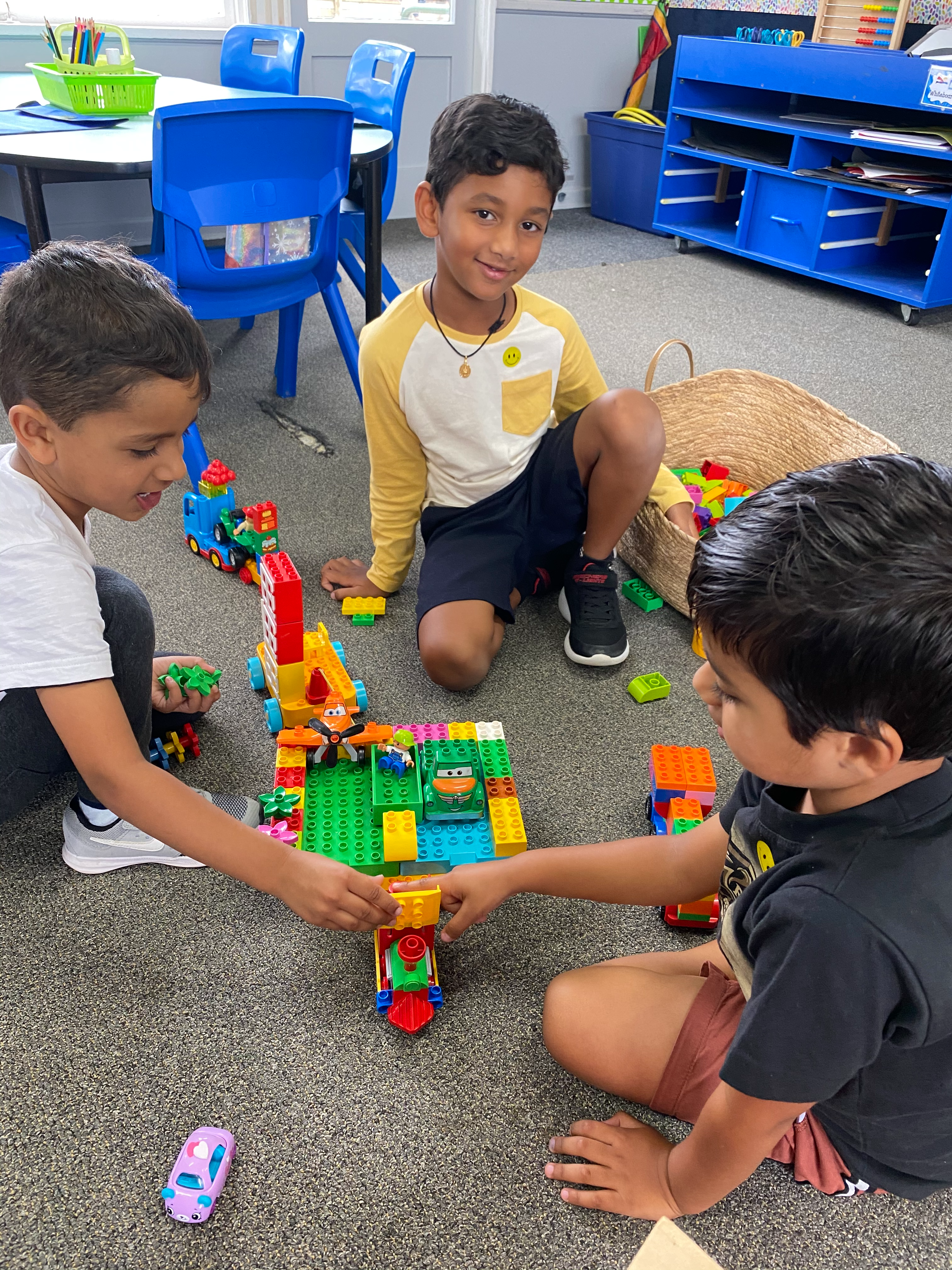 Cooperation is a big part of being a super-learner - just look at Rayan, Mantra and Ikwansh sharing their ideas!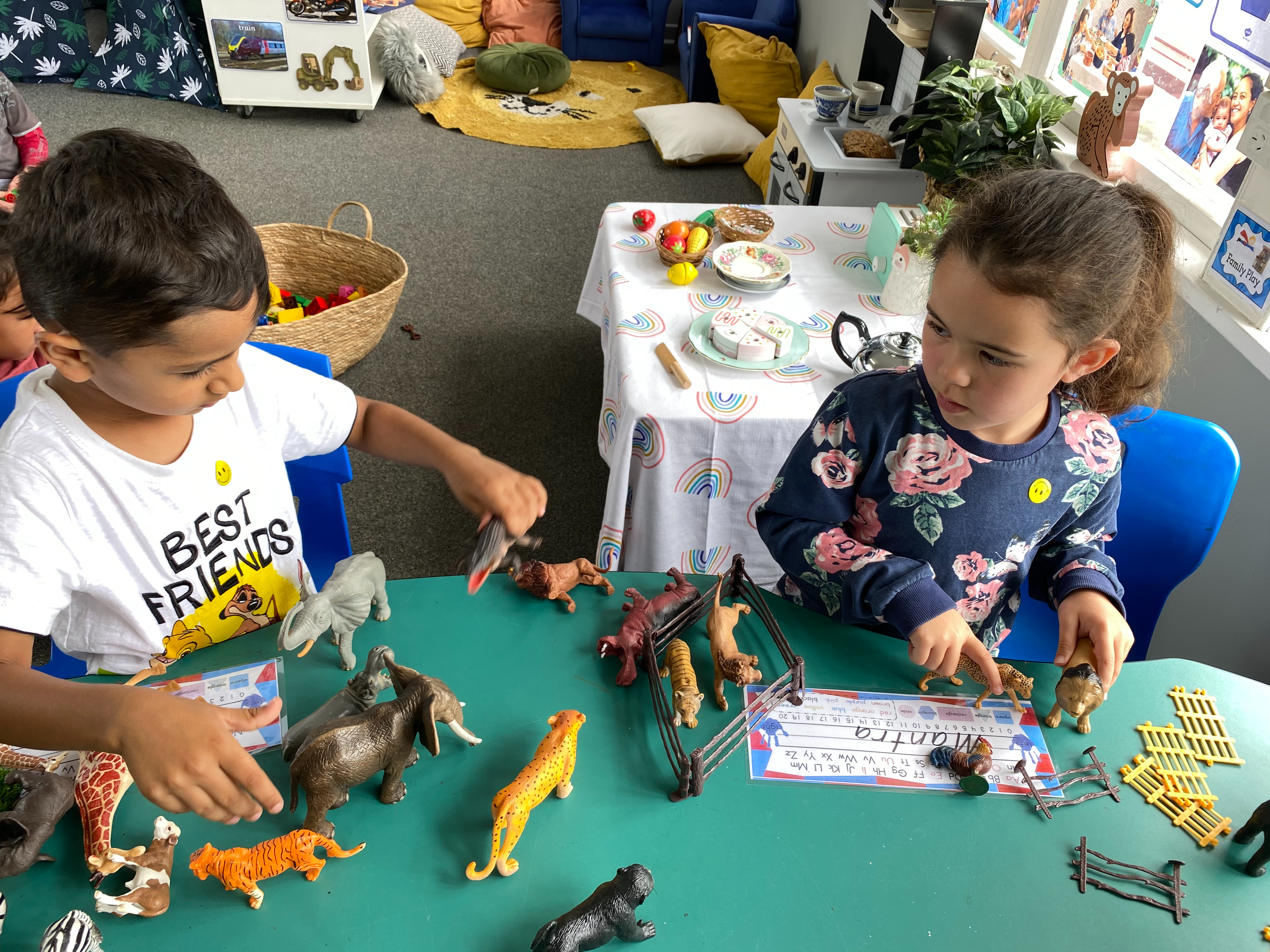 Imaginative play and role play are great ways to make connections with others and build relationships.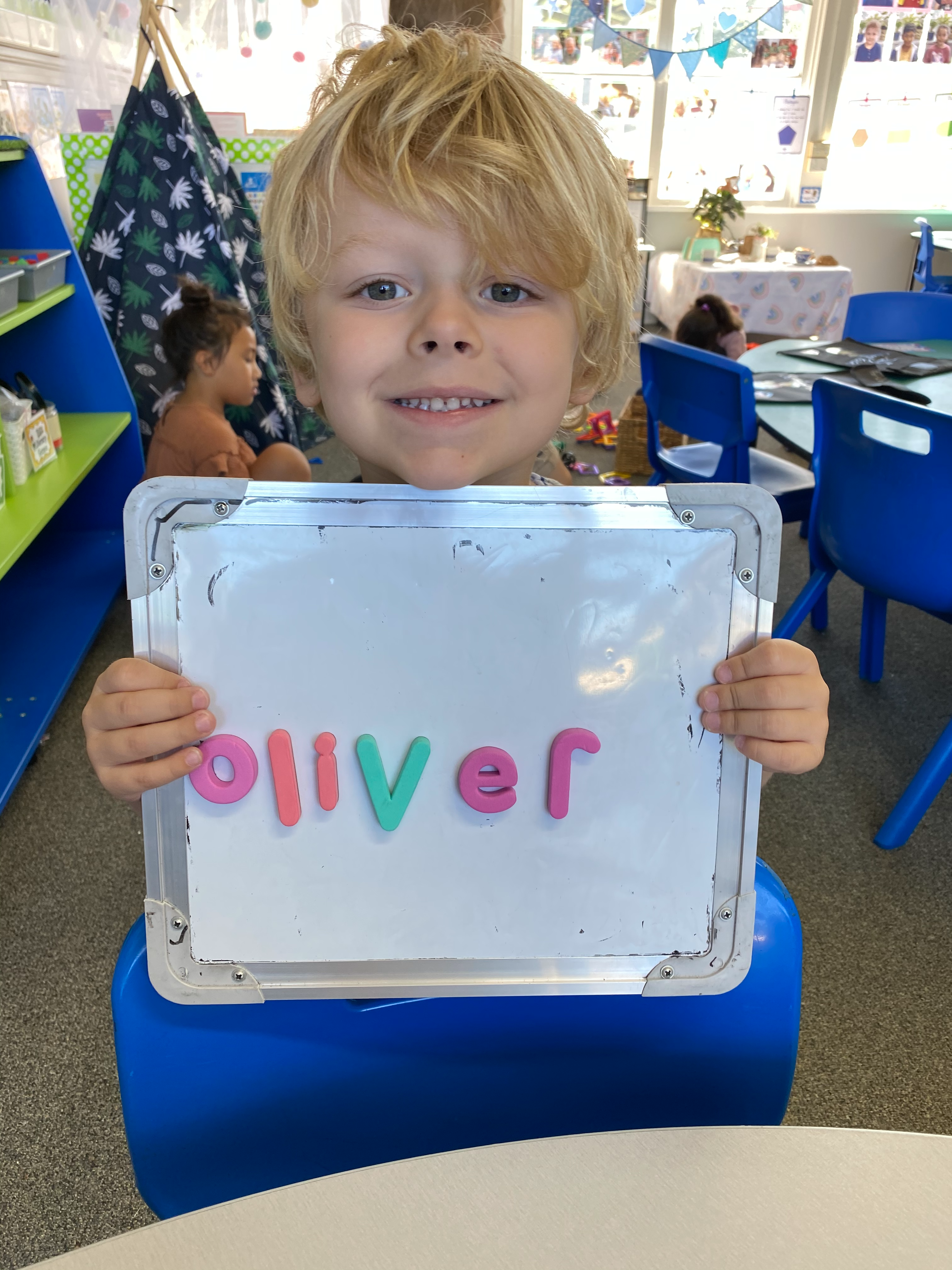 Tino pai Ollie! What a super learner you are!
Ollie and Lennox are enjoying a bit of quiet in our 'Book Nook' and exploring all the wonderful books we have available. I wonder if they have found a favourite yet?
Cleveland is exploring letters and the idea of being a 'writer'. She is also honing her pencil grip technique. Well done Cleveland!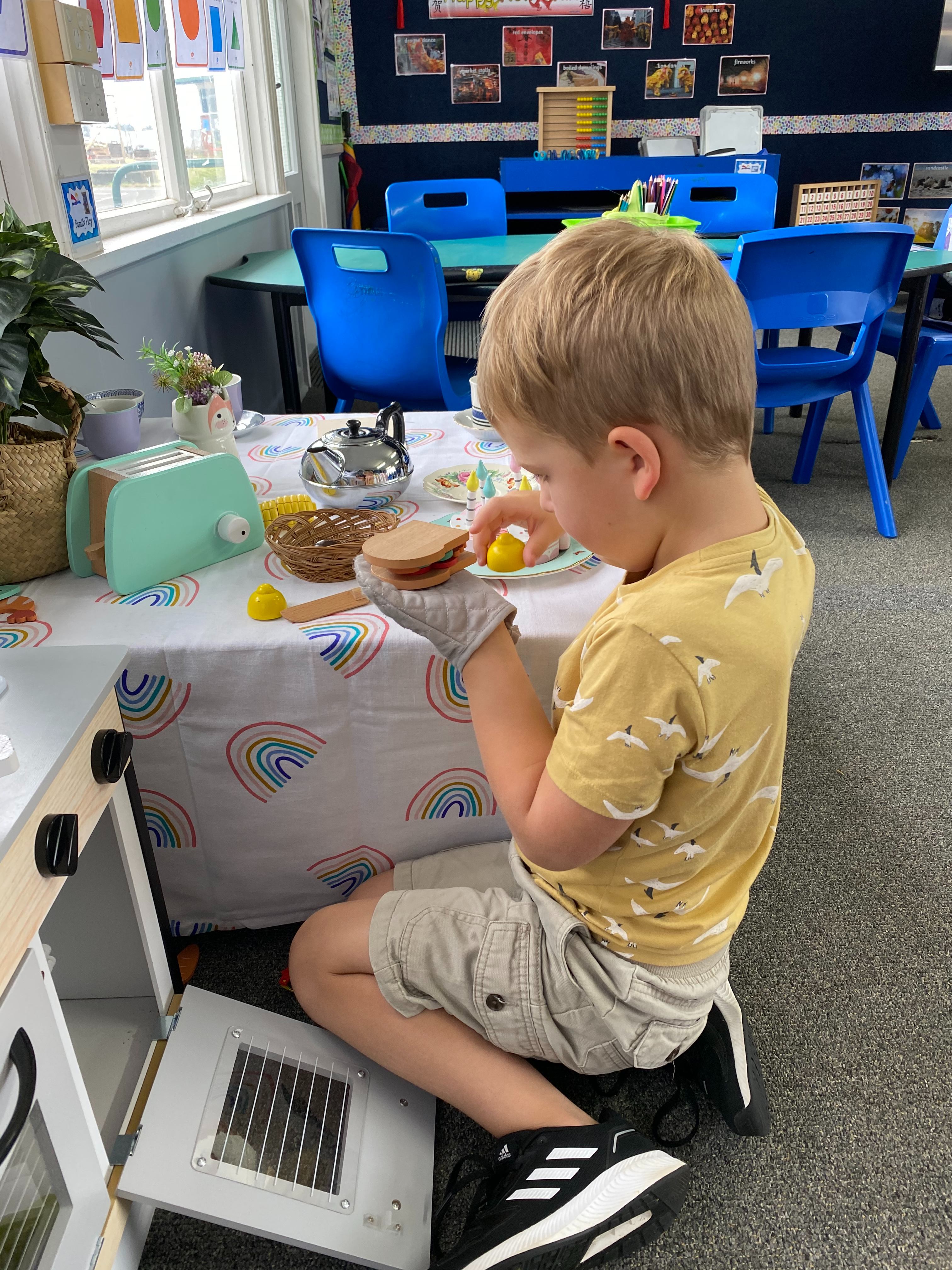 Family and dramatic role play is beneficial for learning problem-solving, learning to communicate and helping to express feelings.
After all that busy learning, it's time to replenish and re-energise with some healthy kai and enjoy the company of our friends.
Check back soon to see what other amazing learning we get up to!