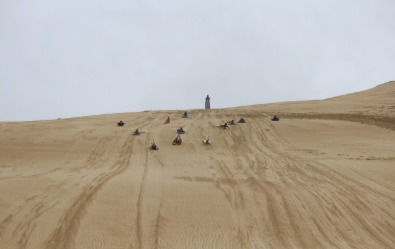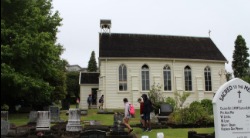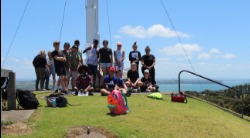 Tongan and Samoan Dance
A special thanks to the students from Pakuranga Intermediate School who taught us a Samoan and Tongan Dance t to perform at our Noho.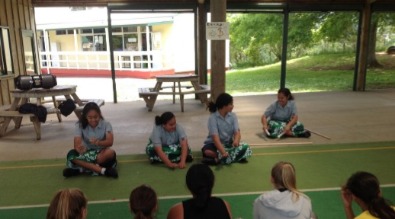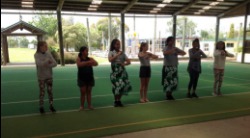 Today Matt Avery: The Care Vet Centre - Farm Vet, came and spoke to use about the pathway to becoming a vet, the pros and cons of the job and how he loves his job. He shared and explained some of the tools he uses for the job, so of the more gruesome parts and the important reason of why to him this is not a job but his passion. He made us laugh and was truly inspiring!
Dances From Around the World
As part of our Social Science and Arts learning we are investigating dances from around the world. Below the Room 10 students show you some of the moves they are learning.
Can you guess where in the world these dances are from?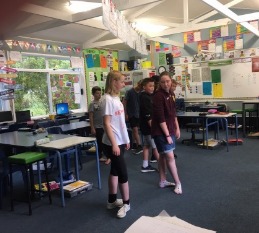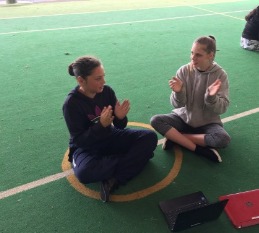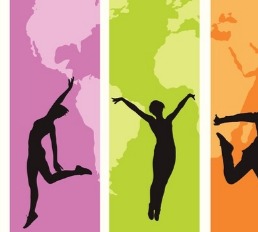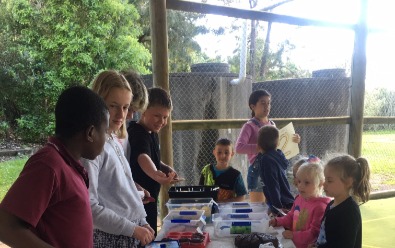 Writing Achievement
Congratulations to Armani Tohaia, for achieving 1st place for the Franklin Writing Competition. Students had to produce a Narrative piece of writing, ensuring they met the strict criteria. It was my pleasure being able to award Armani with her certificate at assembly.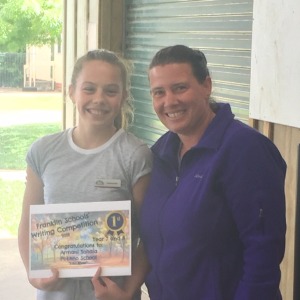 welcome to Term 4
Just like that, it's term 4 and the countdown to the end of the year is here. Our focus this term is Te Tatou Ao - Our world. We also have a lot going on this term, fundraising for camp, CAMP, Year 8 lunch, reports, gala day - 24th November, athletics and prizegiving. Make sure you read your newsletter.
Year 7 & 8
Bay of islands camp
Parents of Year 7 & 8s you should have recieved the initial newsletter about Year 7 & 8 camp. I would really appreciate the permission forms in. So we have an idea on which families are keen to help fundraise. This will be an amazing opportunity to visit some historical areas of New Zealand. If your child has not given you the newsletter yet. Please let me know and I can organise another one for you.
Make it Healthier
We read a school journal story recently about Kumera Treats. Students have been talking about making recipes healthier. So using an Airfryer we made delicious Kumera Chips. These smelt so good cooking in our classroom.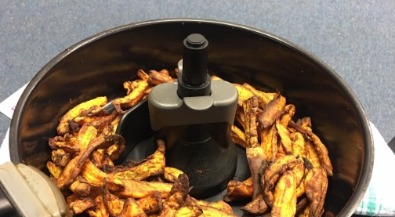 FEAR FACTOR CHALLENGE
Congratulations to the 8 students who went and represented Pokeno School at the Bluelight Fear Factor Challenge at the Pukekohe Rec Centre. They had a day full of challenges! Special Thanks to Mr J and Miss Lee who made this possible for our students.
Manaakitanga, Kotahitanga, Ako, Whakawhanake
One of the interesting things about teaching Year 7 & 8s is that you can have real conversations. As part of Room 10s current events learning, there was a question about the strike day.(there are many questions everyday, but this one lead to a beautiful conversation) One of my students asked me if the strike was just about getting more money, as to which I replied no it was not just about more money. (however that would be nice). I explained the teacher shortage, we talked about why there is a teacher shortage, about smaller class size and what that would mean for learners and about having a SENCO in every school. We discussed what the Special Education Needs Co-ordinator (SENCO) does in each school. My students then asked me if we have any special needs students in our school. I said to them 'you tell me'. After some thought one of my students said yes I think so. ______ is special needs isn't she. I simply replied yes. Another student then responded with but we don't think of her like that, she is just one of us. Another said part of our Pokeno Whanau. Many of the class nodded their heads in agreement. At that moment it was confirmed to me again how amazing out students are, it also reminded me why I do this job.
FRANKLIN NETBALL
Well done to Room 10 for giving Franklin Netball a go! Congratulations to the A Team who won their division and the perseverence of the B Team was outstanding!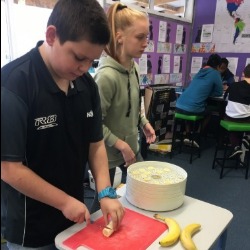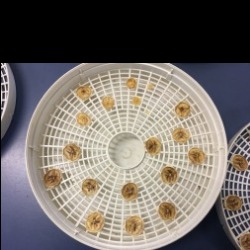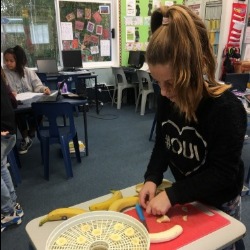 We are focusing on New Zealand and some of the problems we face NZ, including nutrition and health. Room 10 is entered into Franklin Netball and Mathex teams will be representing Pokeno at the Franklin competition. Watch this space as we update regularly.
During Term 3, Room 10 posed questions for inquiry. These questions were based around 'The Moon, The Stars and being an Astronaut'. The students posed their own questions and followed a Science Inquiry model to be able to be specific in answering the question that they had, rather than using loads of information that they had researched. We discussed how to put information in their own words and how to display information appropriately on a Science Board. The results were amazing!!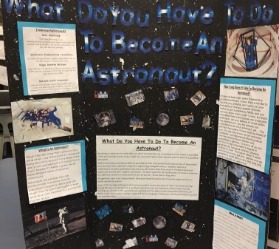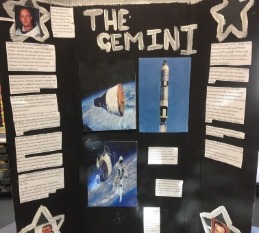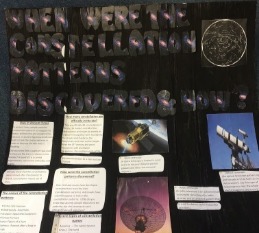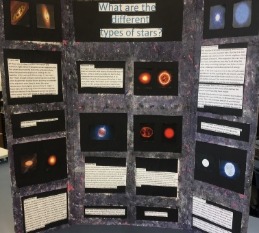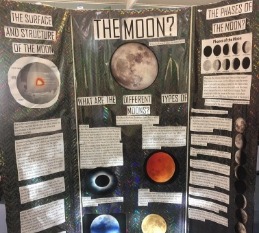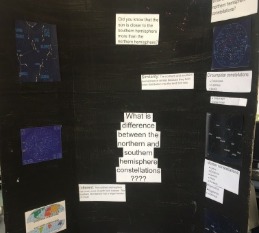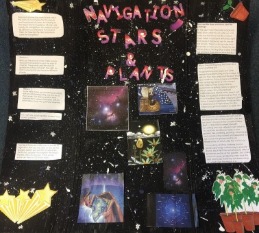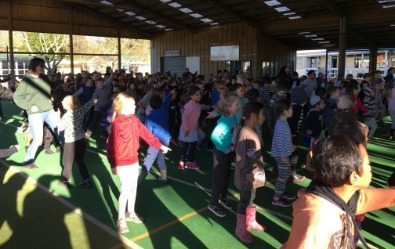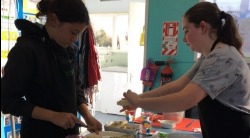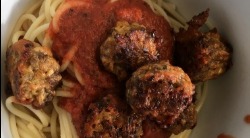 Term 2 Electives Coming to an End
After 6 weeks of working with this small group of students, we are coming to an end. Water colour pictures are nearly complete and our sharing assembly is Monday of Week 9. Here is a sneak peak picture of our nearly finished products.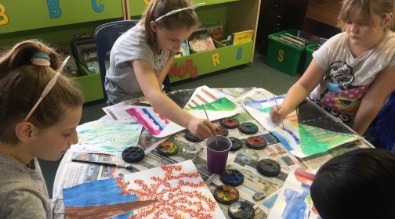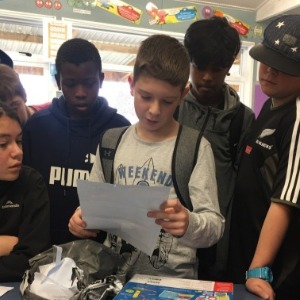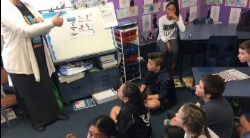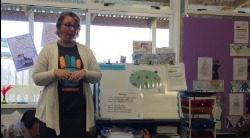 Room 10 has two Teachers
For weeks 5-8 of this term, Room 10 are lucky enough to have two teachers. Mrs Meacheam has joined us for fours weeks whole she is training to be a teacher.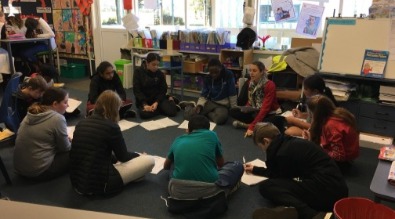 Science Inquiry
Term 3 sees us delving into Outer Space, posing our own questions for research and investigation. We will be presenting Science Fair Boards that shows what we have been up to.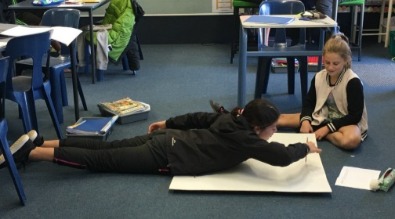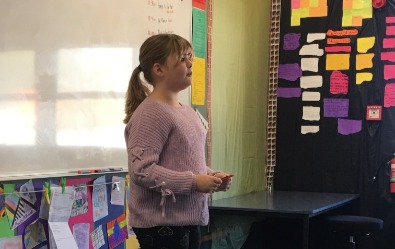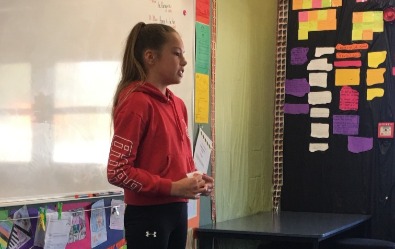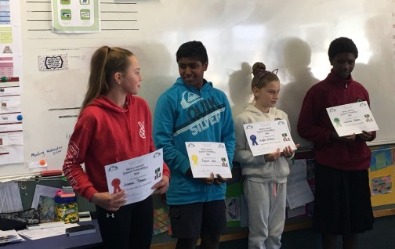 TECHNOLOGY FOR YEAR 7 & 8
Remember

Friday of Odd Weeks (Week 3 - Friday 18th May ,5 - 1st June, 7- 15th June and 9 - 29th June)
Wear sturdy/covered shoes
Take a hat and water bottle
Bus leaves school at 8:30, please be at school before 8:25
Take your pencil case, including glue stick
Term 2 'The Arts' electives
I (Miss W) worked with a group of students on a Visual Art elective. We are exploring perspective, learning keys words like parallel lines, vanishing point and depth. Here is a taste of what we achieved yesterday. I am looking forward to seeing these in paint.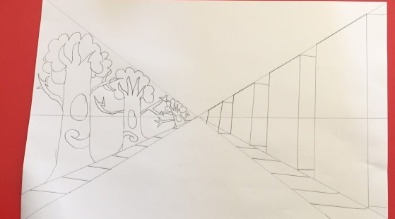 This term we are focused on writing persuasive speeches to be presented in class in Week 4. We are developing our understanding of whanau and learning about Planet Earth and Beyond (Space & Matariki). We look forward to sharing our journey with you.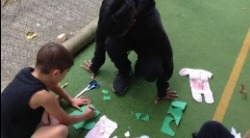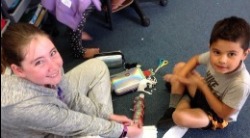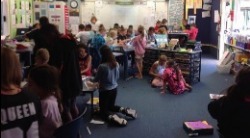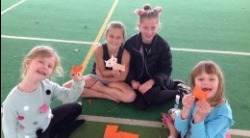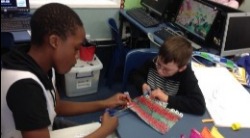 postive technology feedback
Technology Feedback
Check out our school Facebook page (link below) to read all the wonderful feedback about the Year 7s & 8s at Technology.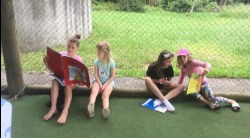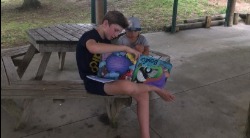 TECHNOLOGY FOR YEAR 7 & 8
Friday of Even Weeks, 9 Feb, 23 Feb, 9 March, 23 March, 6 April

Wear sturdy/covered shoes

Take a hat and water bottle

Bus leaves school at 8:30, please be at school before 8:20

Take your pencil case, including glue stick