welcome to room 8
Mrs Kanon - Year 5 & 6


We can measure Area

In Weeks 1 & 2 week looked at what Area is and how to measure it using standard and non-standard units. Russel explained that the perimeter is like the fence around our property and the area is how much land is inside the fences. Willow explained that the white pegs on our property are the boundary pegs and we can figure out both the perimeter and area from measuring them. Perimeter – adding all the sides. Area - multiplying the length by the width. We estimated how many students could fit into a metre squared by sitting and standing. We then measured this, as the photos show.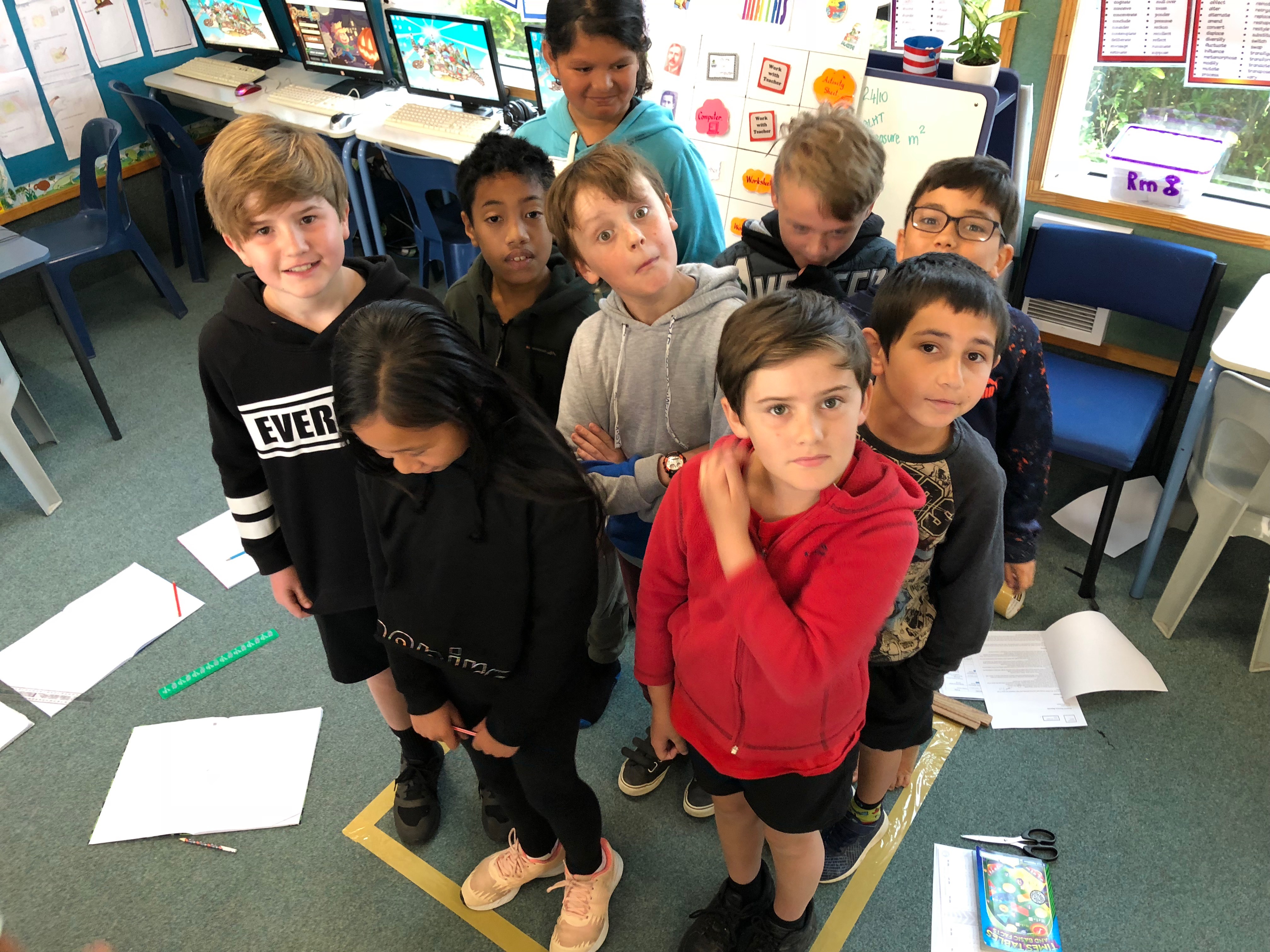 Maths in Te Reo
We have been looking at position in Maths and learning some Maori games to help us. We have played Whakarongo and Porowhita Taha Matua/ Taha Maui. We are getting really good at going left and right or north and south.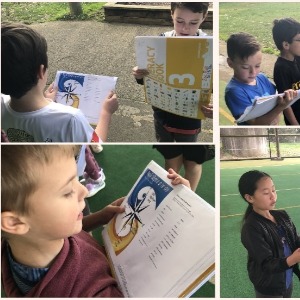 Procedural Writing
In Term 3 we have been learning about procedural writing. We have made " How to" booklets to share with Rm4 and read lots of books about how to make paper, button bracelets, photo frames and a simple compass.
Matariki Celebrations
This term for Matariki we have entered the Waikato Libraries Competetion to create a Library card with a Matariki Theme. We also read about Lanterns for Matariki and made our own. We have discussed how we can celebrate Matariki in different ways- making kites, lanterns and art work, Eating, singing, planting crops and having Bonfires in the early morning before dawn to see the Matariki stars.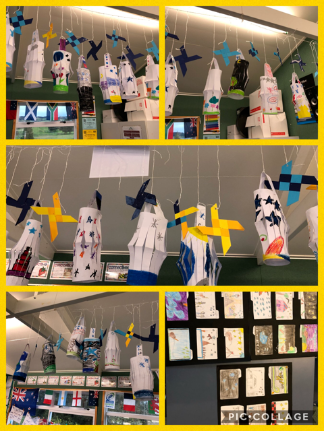 GET WRITING
Our class has worked on our "Get Writing" kit to create metaphor poems. We then wrote 1 sentence on each postcard , so each student from West Melton School in Christchurch will get a sentence from each student in our class.
It has been very exciting creating the poster about us and learning about Metaphors in poetry. Come and see our full poems in class.

Team Building Activities
Welcome to Waru class.
We have been working on solving problems as a team.
First we had to "Save Fred". Fred was a gummy worm who had fallen out of his boat with out his life jacket. We worked together to get him safely on the boat with his life jacket.
PERSISTENCE was the word we learnt.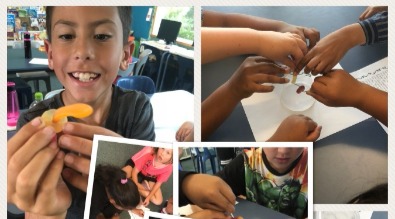 Help Harry
Next we had to "Help Harry" by building the tallest perch for him to see around the room. Lots of discussion, trial and error and making adjustment happened.