welcome to room 6
Whaea Honey - Year 3 & 4
Nau mai, haere mai ki taa maatou akomanga. :)


Our Work
Over the past term we have been learning about space, planets and Matariki. The students each had a planet that they did research on. Asking and answering questions such as "How far is Earth from the sun?" "What is the biggest or smallest planet in the solar system?" Is Pluto a dwarf planet or a planet?"
Matariki had us looking at all the different types of Myths and Legends from different iwi around New Zealand. We then created our own Matariki Myth and Legend. Room 6 now have our own Matariki book of Myths and Legends- as told by Room 6 and Illustrated by Room 6. Come in and read the book. It's in our class library.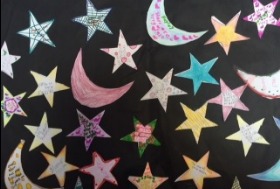 5 Stars and a Moon

We wrote down facts that we knew about space on the stars and a fact about a planet or moon on the moon.
What we had learnt today...

Room 6 did one HUGE brainstorm about all that we knew about space after the Stardome came and after all our research.
They almost all couldn't fit on one page!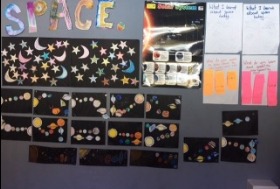 Space Wall
This is just some of Room 6's extraordinary work! Keep your eye out around the class for more to come!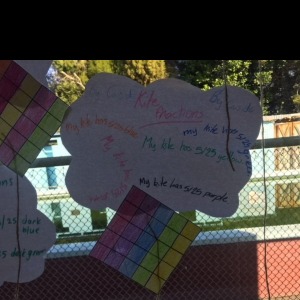 Learning to learn
At the beginning of the term, the students each planted a seed. We looked, discussed, and learnt just what we needed to keep these plants alive and to help them flourish. Room 6 then looked at how a seed growing links back to our learning. What do we need to learn? What does a plant need to grow? How do we learn? How does a plant grow? Who helps us learn? Who and what helps the plant grow? These where just a few of the questions we have covered. If you haven't seen the plants yet, be sure to pop in and have a look around! The students are all so very proud of their plants.