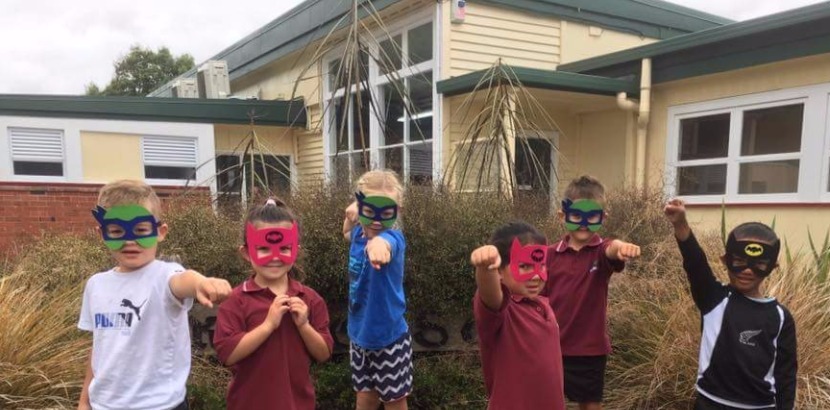 A little bit about ROOM 2......
Room 2 is one of two Year One classes at Pokeno School this year (the other is Room1). We have started the year with 6 students but we know we are going to get bigger quickly. Our teacher is Mrs Houghton. She is really excited to join us in our learning journey. We hope you enjoy looking at our page and finding out all the fun things we are learning about in our class.
We've been learning all about how to measure for Maths. We have learnt about words like "longest", "Shortest", "Tallest" and "smallest". Today we used our bodies to make these and then measured our feet! Mrs Houghton's foot was 29cm, Eva's was 17cm and Mila's was 20cm!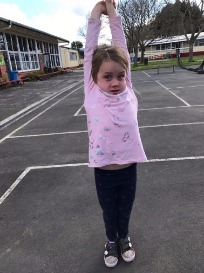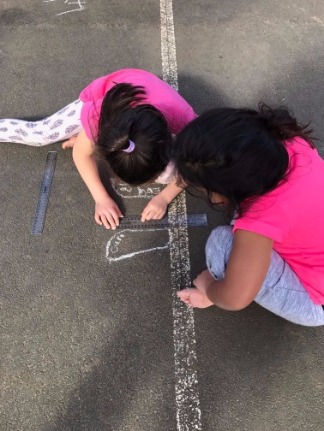 "Winter Billy" our Special visitor
Today, Charlotte in Room 1 and her Mum brought her new pet goat, Winter Billy, to school. We were all excited to meet her and help feed her.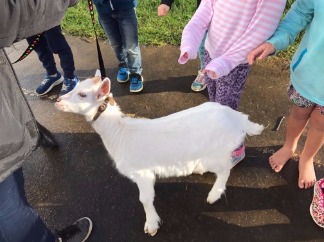 cross country racing!
We have been practicing EVERYDAY at school in the lead up to School Cross Country. I am sure all our parents are sick of the muddy training shoes coming home everyday! Week 3, Term 3 we finally had our race. Mrs Houghton was super proud of how we all tried our BEST! We got very muddy but we had lots of fun. Here are a couple of photos from the day.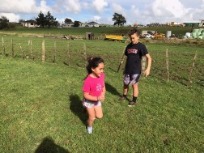 DANCING BUTTERFLIES
We are doing DANCE with Miss F. in Room 3 for our Dance Rotation Week 8 and 9 of Term 2. Today we talked about "locomotion" - moving constantly and created our own dances of the 'life cycle of a butterfly."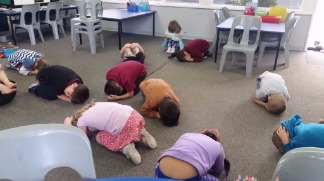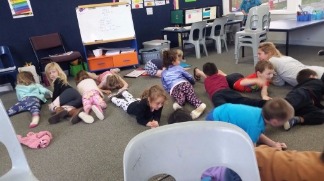 reduce reuse recycle -
This week (week 7, Term 2) has been an EXCITING week with X-Man from EXTREME Zero Waste coming to help us learn about the importance of Recycling. On his first visit, he brought in his RUBBISH (eeeew!) but we helped him sort it out. It was AMAZING to see how much of what was in his bag could actually be recycled. Mrs Houghton even learnt some NEW things - like soft plastic bags can be taken to Pak n Save, The Warehouse or Countdown to be recycled and that little chippie packets can actually be recycled with plastics too.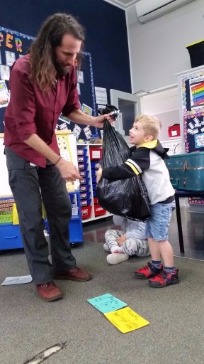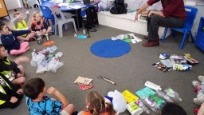 100s of Special friends.....
We also got to meet.....100s of X-Man's friends. We were amazed to see all the Tiger Worms and learn that they actually make DIRT as they compost.
grandparents visit in book week
We so enjoyed sharing our learning with our Grandparents in Book Fair Week (Week 5, Term 2, 2017). We shared our BIG book story "Mrs McFee" who loved hats...and then made our own. We also got them up and dancing with us to our Waiata "Paki Paki" and our GoNoodle Aerobics song "Banana, Banana, Meatball"
GO TO OUR PHOTO GALLERY to see more photos of our morning!
shadow drawing
This week (Week 5, Term 2, 2017), our poem is "Puddle Play". It is a poem about reflections in puddles. Room 1 and 2 students were all fascinated by how reflections work and we had a big discussion and then went outside and saw our shadows that led to lots more excitement and talking. So we decided to explore shadows more and drew our shadows outside. Here are some pictures of this GREAT oral language experience.
L IS FOR lEAVES!
We went on a leaf hunt with Room 1 on Wednesday (Week 3, Term 2, 2017). Then we talked about our leaves and what they LOOKED like and FELT like.
Let's Make Music!
This Term, the Ruru Whanau is doing an Arts Rotation. We are getting to do Drama, Dance, Music and Visual Art Lessons. This week we started learning the Ukulele with Mrs Murray. After only ONE lesson we were all playing and singing "Old McDonald had a farm." We all had so much fun!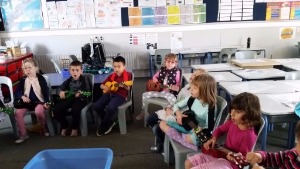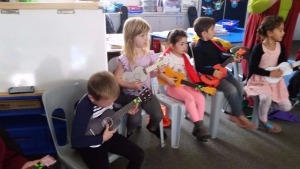 Understanding BIG Numbers
We have been learning about how numbers like 30 and 40 mean "3 tens" or "4 tens" and we have been making these big numbers using bundles of Ice Block sticks.
Writing our Numbers
Writing on Whiteboards is much easier for 5 year olds (they don't have to worry so much about how hard they press). We do lots of writing on whiteboards to practice our letters, words and also our numbers. We are getting good at writing our numbers the correct way around.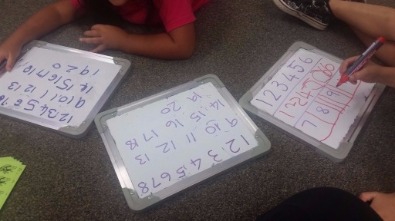 our recycling creations
We collected lots of items that other people were recycling. We know that recycling means you use something that is old in a NEW way. We had fun creating with our recycled items.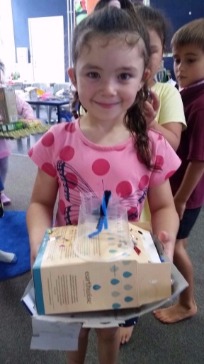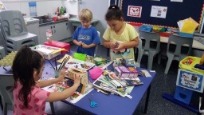 TOPIC "SUSTAINABILITY" - reduce, reuse, recycle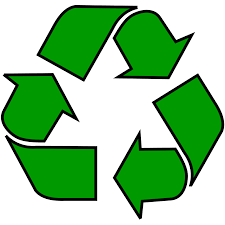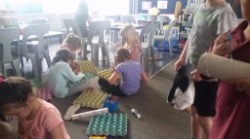 Term 1 - Learning to Learn
Room 2 is starting the year by learning about being SUPER learners. We are going to be talking about what SUPER learners do so we can be super learning HEROES this year.