We were very lucky to have visitors from Fonterra come and speak to us about the Fonterra Milk in Schools Programme. We not only learnt about how the milk got to us at Pokeno School. We learns what happens to the milk cartons when they leave our school too!
Te Reo - Days of the week
We have really enjoyed singing our new days of the week song. We have had discussions about why learning languages is important, in particular Te Reo Maaori.
Week 8, Term 3
We are sad to see Connor and his whaanau move South. We enjoyed our last day together with a shared lunch and some photos!
Red, yellow and pink and green
Week 5, Term 3
With all of the rain, we have been seeing beautiful rainbows outside our window. Today we sang the rainbow song as we looked at the bright colours. We also talked about how rainbows are formed, we had some very interesting suggestions.
Week 5, Term 3
We were very lucky today! We had a visit from Winder Billy, a little baby goat (kid). After looking at him and having a pat, some students got to feed him milk. From here, we wrote our own stories about our visitor.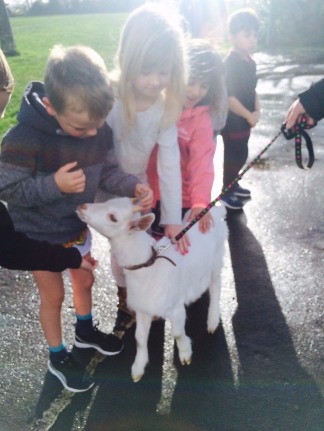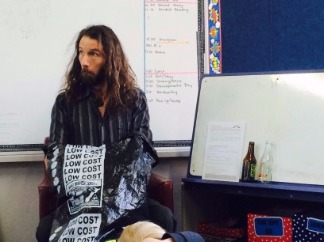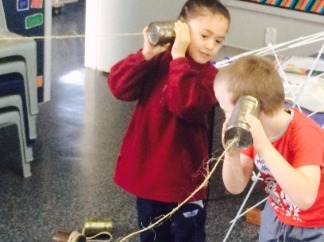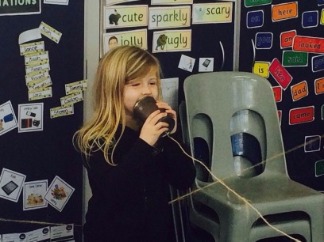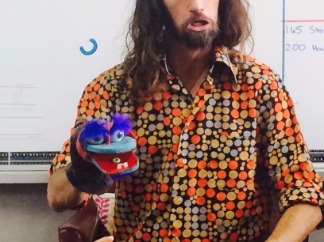 Look what we have!
We found a praying mantis in Room 1 (it is still a mystery how it got inside...). This became the focus of our learning. From here, we made a house for the praying mantis, using sticks, dirt and grass from outside.
From here, the Room 1 children asked if they could write a sign for the praying mantis. We called it the 'bug home'. It was a great learning experience with lots of talking involved.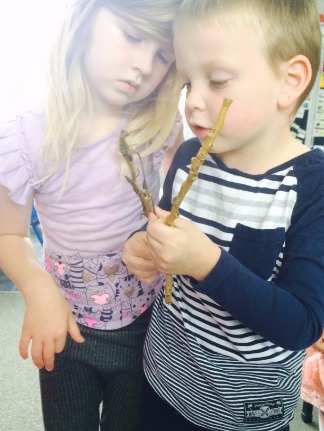 Grandparent's Day
Week 5, Term 2
We really enjoyed having all of our special visitors join us on Grandparent's morning. We spent the morning reading together, creating hats, singing and laughing! From here, we enjoyed the book character parade and a shared morning tea.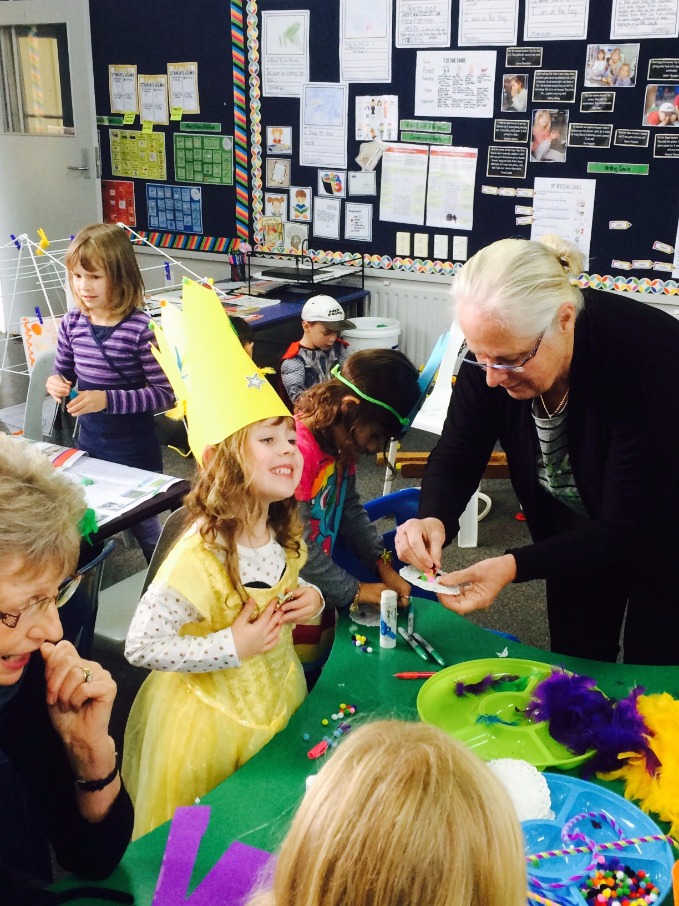 SLIME
Term 2, Week 2
Our letter of the week is 's'. Today we made slime using cornflour and water. This was a great oral language epericnec, we came up with words to describe what the slime felt like and like looked like. Some of these words were hard, weird, funny, yuck, pink, colourful, bright and gross.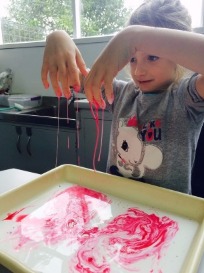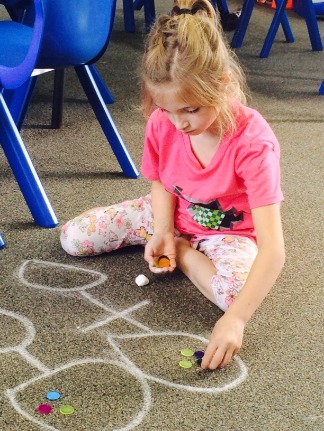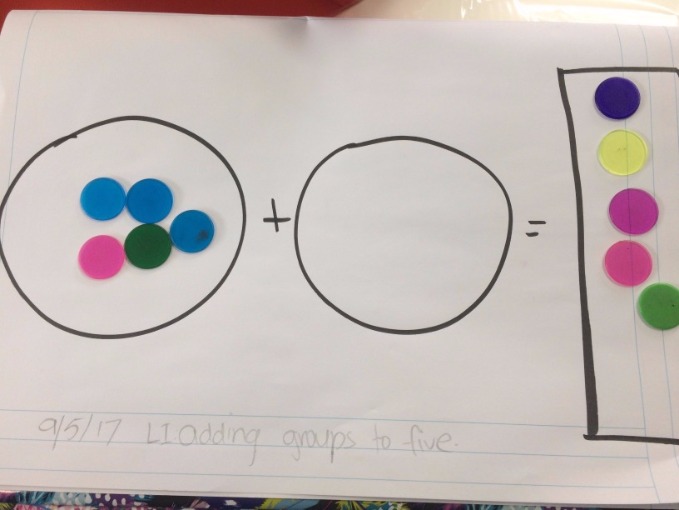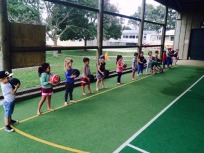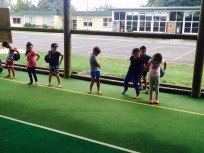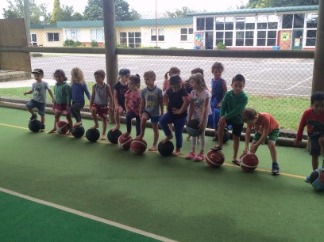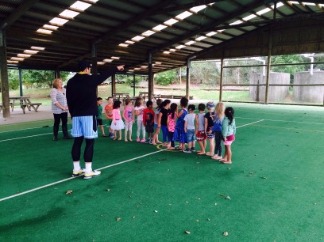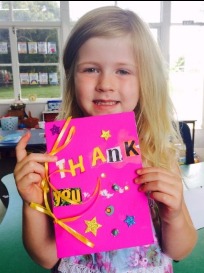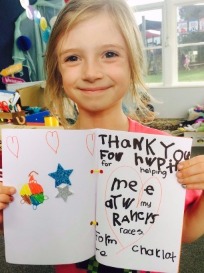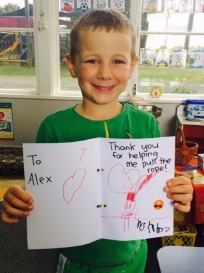 ENJOYING OUR NEW Whiteboards
WEEK 7, TERM ONE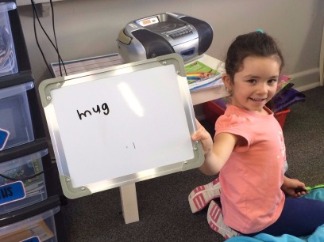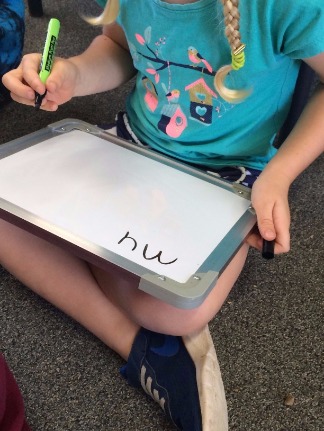 Jolly Phonics
In Room 1, we use the Jolly Phonics Programme for learning our letter sounds. We sing the Jolly Phonics song daily and work on each sound one at a time
The sounds are taught in a specific order (not alphabetically). This enables children to begin building words as early as possible.
Children are taught the 42 main letter sounds.
Listening for the sounds in words gives children the best start for improving spelling.
Each sound has a action that goes with it, this helps the children remember the sounds while doing the actions.

To the left, you will find the order in which Jolly Phonics teaches the letter sounds.
Below is the Jolly Phonics song we sing, encourage your child to make the correct sounds with their mouths while also doing the actions for each letter.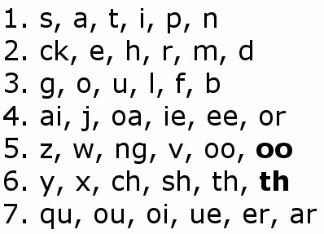 Learning the alphabet
The tamariki of Room 1 have been working very hard on learning the alphabet. Today they worked on an matching activity. The learning involved was having to recognise letters, say the names for these letters and also the sounds they make. Alongside this, it also proved tricky to pick up the small letter cards which helped with fine motor development.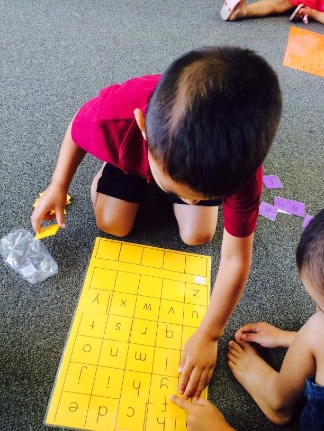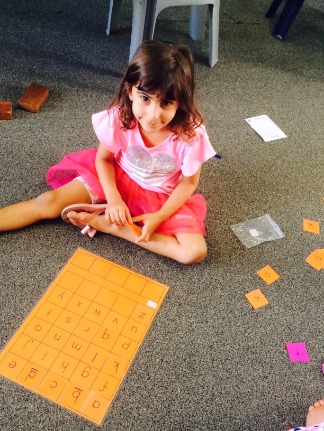 Welcome to Room 1 - Term 1 Week 2 10/02/17
We are beginning the year learning how to be SUPER LEARNERS. We have learnt that learners TRY hard, keep PRACTICING and make MISTAKES. When you are supporting your child learn at home, you can talk about this too to help them!
Superhero Song
To get ourselves ready for a learning day, we enjoy singing this song.