WELCOME TO ROOM 11
"Ma Te huruhuru, Ka rere te manu"
- adorn the bird with feathers so it can fly.
CHECK OUT HOW WE ARE LEARNING TO FLY in ROOM 11 in 2019
KIDS FOR KIDS CHOIR SONGS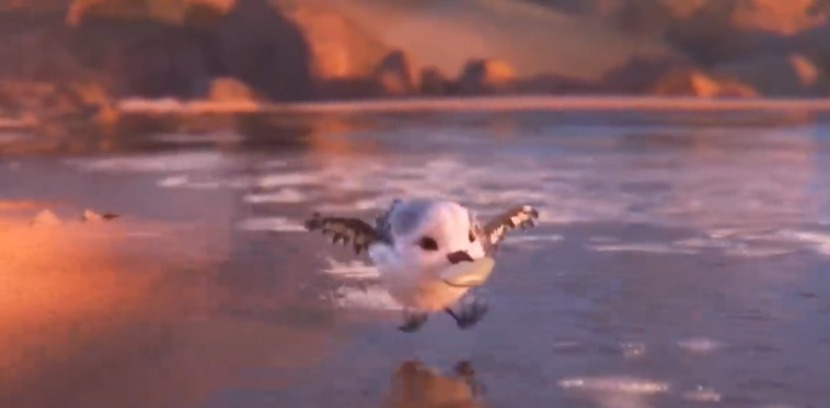 LEARNING TO LEARN
We have started our year learning about learning. We watched this movie about Piper and talked about how he learnt to find food for himself then compared it to our own learning journey. Click on the image to watch the movie too! After watching the movie, we talked about what Piper did to learn and how this is the same as us.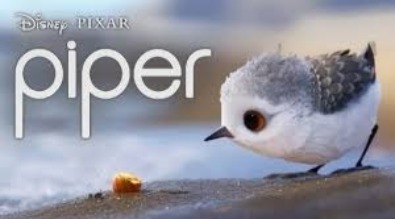 Then we created our own little "Learning Journey" flowchart to show how Piper learns and how this is the same for us. Click on "Read more" below to see what we did!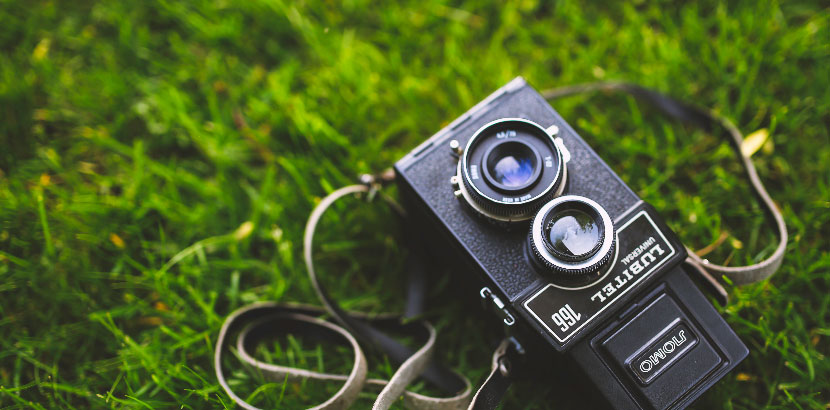 Inter-School Soccer - Week 4, Term 2, 2019
The Tui Whanau took 2 teams (a girls' team and a boys' team) to the Franklin Inter-School Soccer day. We had so much fun! The girls won ALL their games and the boys came THIRD in their division. Well done to you all! Mrs Houghton was very proud of you all but had lost her voice by the end of the day!
STEAM - Fair Testing, Week 3, Term 2, 2019
This week we learnt about gravity and objects. We also learnt how to do a fair test. We dropped objects 3 times from a certain height and recorded how many milliseconds it took for them to fall. Here are some photos of us completing our experiments! We had fun being SCIENTISTS today!
Mothers Day Presents - Term 2, Week 2.
This week we wrote letters to our mothers to tell them why we loved them so much. The children really used their learning around adding detail to their writing when they wrote them and yes some of them made their teacher cry!
We also made lovely hearts with words for our mothers. Here are some photos of some of them and some extracts from letters.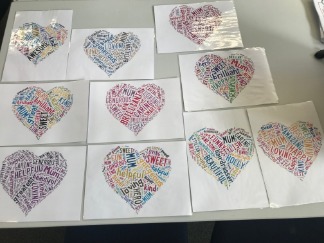 CHECK OUT SOME OF OUR AMAZING MESSAGES TO OUR MUMS WE WROTE!
"Dear Mum
You are the greatest Mum in the universe. I love the way you do stuff for me before yourself. I also love how you are so generous to me. You are so loving and kind. You are so sweet and happy. You are so smart and caring to me. I love you"
"Thank you for helping me when I get hurt. You are the greatest at hugging."
"Thank you for all your support. I love you because you are fun. I love you because you are sweet and always happy in the mornings."
"I love you Mum because you help me read and support me when I ride my motorbike. When you tell jokes, you make me laugh. You are my hero."
"I love you Mum. Thank you for being there when I feel sad. You are the best Mum ever and I love you."
"I love you because you make the best brisket in the world and you make the best waffles ever. You are the best mum."
"I love you because you are sweet. You are a brilliant Mum and you are always happy in the morning"
"Mum I love you because there is only one of you Mum. Thank you for doing my homework so I can be as smart as you are"
"I love you Mum because you support me at Motor cross. You make good noodles"]
"I love you mum because you make me delicious food and you are always nice to me. Mum, you are my hero, better than superman"
STEAM - (Science, Technology, Engineering, Arts Maths) LEARNING
In Term 2, we are looking at our School Community and any problems we might be able to find a solution to. We talked about designing a solution to our problem using STEAM learning.
In Week 1, we had an introduction to STEAM by doing a technology challenge with Room 6. Each team was given 6 sheets of newspaper, some sellotape and one pair of scissors to design a Marble run. The challenge was to make something a marble could roll down and see how far it would roll.
There was lots of interesting learning that happened during our challenge. The children had to work together and compromise as they decided on their solution. Some groups, managed to have time to trial their runs and then were able to modify it before the final run. Some groups did not and learnt during the final run that without a test run their marble runs might not work. This was an important part of the learning process.
Overall, it was amazing to see the different solutions and styles of runs the students created. And the fun they all had was clear to see also.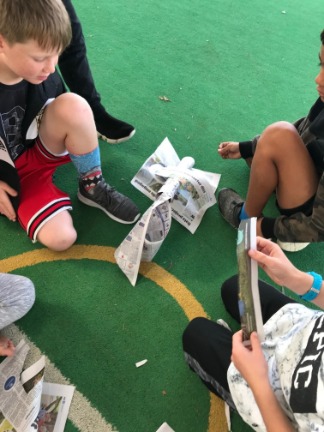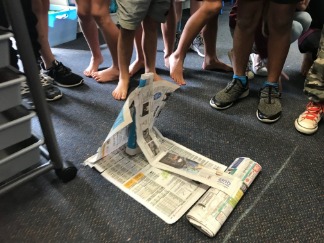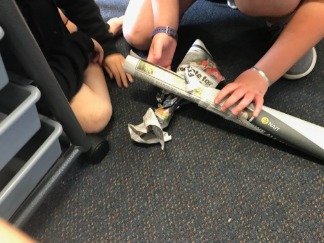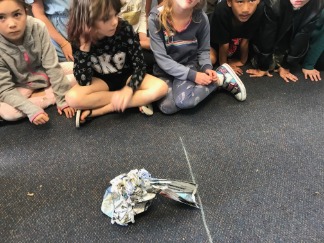 Week 1, Term 2 - Busy Mathematicians!
We have been very busy this week practicing our Skip counting in 2s. Click on the photo and you will be taken to one of the youtube clips we have been singing. We have also had fun working with each other doing Maths games. Look how busy we were all today!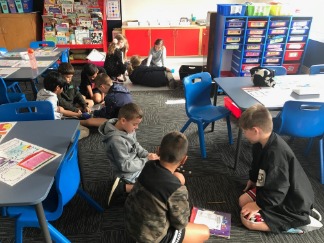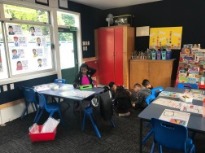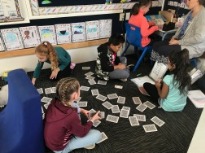 Week 3, Term 1 - swimming
We swim Tuesday, Wednesday and Thursday every week this term. But this week we had a special instructor - Hene from Swimming New Zealand. We focused on a perfect glide in the water and adding kicking. Here are some photos.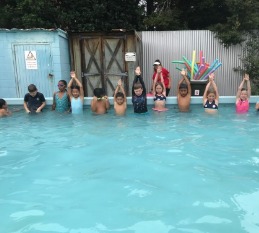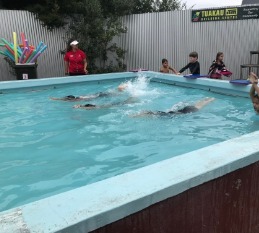 Week One, Term 1 - getting to know each other
This week, we did a great activity. We had to throw the string from person to person, saying the person's name we threw the string to. We had to work as a team and hold the string so we ended up with a big spider web. It was lots of fun!