WELCOME TO ROOM 11
"Ma Te huruhuru, Ka rere te manu"
- adorn the bird with feathers so it can fly.
CHECK OUT HOW WE ARE LEARNING TO FLY in ROOM 11 in 2019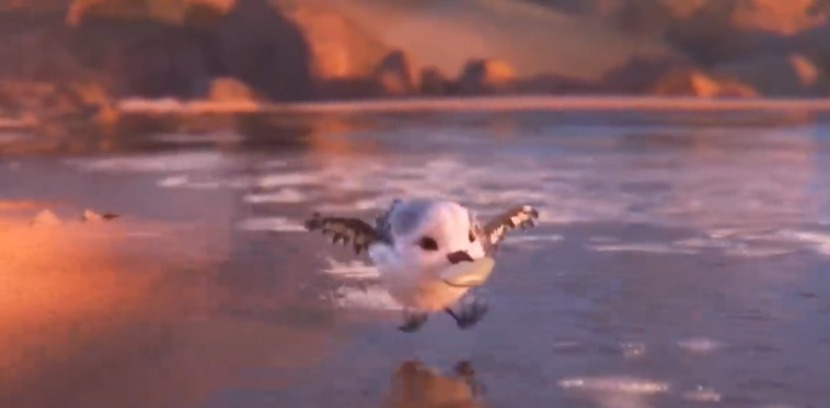 LEARNING TO LEARN
We have started our year learning about learning. We watched this movie about Piper and talked about how he learnt to find food for himself then compared it to our own learning journey. Click on the image to watch the movie too! After watching the movie, we talked about what Piper did to learn and how this is the same as us.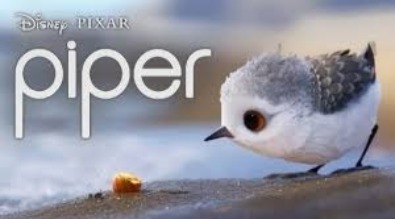 Then we created our own little "Learning Journey" flowchart to show how Piper learns and how this is the same for us. Click on "Read more" below to see what we did!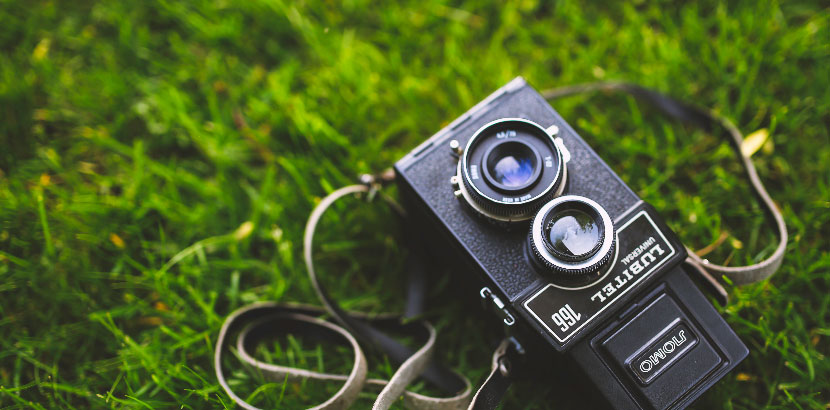 Week 5 - Week of kindness
This week, Room 11 is celebrating World Kindness Day with a week of Kindness. We have been writing about Kindness and what it feels like, sounds like and looks like. Here is our class piece of writing - we have chosen our favourite sentences to write this.
Kindness looks like people smiling at each other.
Kindness smells like sweet candyfloss.
Kindness looks like people doing nice things.
Kindness tastes like hot chips.
Kindness shows other people that you really care.
Kindness tastes like candy and lollipops.
Kindness looks like people sharing.
Kindness looks like when you see your friend unwrap a present.
Kindness makes other people's lives super happy.
Kindness sounds like "please" and "thank you."
Kindness tastes like candyfloss.
Kindness makes the world a happy place.

Kindness feels like soft, fluffy clouds.
Kindness sounds like a beautiful tune.
Kindness looks like helping others.
Kindness is hearts pounding with excitement.
Kindness sounds like a musical instrument.
Kindness feels like a warm blanket.
Kindness is like a brand new world filled with happiness.
Kindness sounds like laughing and joking.

Kindness does helpful things to the world and also helps people.
Kindness is one of the best things you can have.
Kindness makes you feel like you are in a different, better world.
Kindness is being kind to others.
Kindness makes the world better than ever.
Kindness feels like a happy place.
Kindness is like red roses.
Kindness feels like dancing in the sunshine.
Kindness makes your heart feel warm.
Kindness can change the world.
WRITTEN BY ROOM 11
Term 4, Week 2 - upcycled desk container
For our last week with X-Man we got to RE-USE different materials to create our own Desk Tidy Container. The challenge was to only use items that had been USED BEFORE. X-Man talked to us a lot about how reusing things in many different ways will reduce the amount of waste we make
CHECK OUT SOME OF OUR FINISHED CREATIONS BELOW: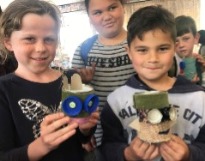 Term 4 - Geometry
This term, we are studying Geometry (shapes) for our Maths Strand unit. We have started by exploring 2D shapes and seeing how we can use these to create different objects.
Here are MJ, Austin and Hamza creating their DINOSAURS from shapes.
We also explored making patterns and objects using 2D Shapes. Here are some of our class creating and with their finished creations.
Term 4 - Week 1 "Zero WASTE"
Over the next few weeks, X-Man (Matua Paul) will be visiting our class to teach us about reducing, reusing, recycling and composting. Today we learnt that New Zealand is the 10th worst country in the whole world in terms of how much RUBBISH we create! X-Man taught us that reusing items is an important way to reduce waste. We got to play a game where we found items in a 'feely' bag and had to think of ways we could reuse it.
writing - "A moment in time"
We finished Term 3, by writing some expressive writing about different pictures. We were given some sentence starters and needed to use describing words to explain what we saw. Mrs Houghton thinks our writing is AMAZING and wanted to share it. The pictures we used are below. Can you work out which picture their story is describing?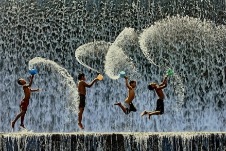 A Moment in Time - By Caitlin
I saw kids jumping in the beautiful waterfall. I heard the water splashing in to me. I felt excited because I wanted to jump. I wondered if I would jump off.
A Moment in Time - By Jaylan
I heard hard rocks rumbling down the pointed mountains. I saw white snow under my small toes. I felt cold, frozen water. I wondered if I would make it to school.
A Moment in Time - By Saranya
I saw shattering water, people laughing and I could see my reflection in the water. I heard water hitting the ground and people splashing all around and the waterfall growling while it was going down. I felt the cold water touch my skin and the rocky floor beneath my feet. I wondered when the fun will end.
A Moment in Time - By Evan
I heard people screaming my name and I thought I heard bulls trying to throw me in the air. I saw people trying to grab my tag. I thought that I was going to get tackled down to the ground. I wondered if I was going to fall and lose the ball.
A Moment in Time - by Akirti
I heard the shivering wind blow past me. I saw mountains as high as towers. I felt still as a statue and cold as crushed ice. I wondered if I will break to pieces or tumble over as I crept to school.
A Moment in Time - by Teyonne
I heard crowds screaming and mud squishing under my feet. I saw fierce faces on the opposition and kids crowding me like I am famous. I felt my soggy socks sticking to my feet like glue. I wondered if I would score a try.
A Moment in Time - by Te-Waru
I saw people jumping by a huge waterfall with water splashing on their heads. I heard people screaming by the waterfall. I felt amazing and happy. I wondered if they had a bucket.
A Moment in Time - by Reece
I heard crunching, clanking and crashing ice. I heard crumbling rocks tumbling. I saw tumbling rocks coming my way. I saw crumbly, rumbling ice. I felt freezing air tickling my throat. I also felt air blowing in my ear. I wondered if I was ever going to survive in the cold and winter weather with ice.
A Moment in Time - by Chelsie
I heard kids dashing and people cheering. I saw kids sprinting behind me. I felt kids trying to get the ball. I felt the wind blowing in my face. I wondered if I will get a try.
A Moment in Time - By Kayden
I heard water splashing. I felt soaking, wet feet. I wondered if I would flip off into the rest of the water.
Livia's Writing
Livia loves to write about things that interest her. Here is the story she wrote about a cat:
This is a father cat. He is called a Tom cat. He has a twirly, curly tail. He looks like a beautiful cat. "Meow" he says and he purrs.
excellent explanation writing in term 3
This term, we have learnt how to write explanations. We learnt that an explanation needs - an introduction that explains the topic. Paragraphs with topic sentences and examples and we need to finish with a conclusion.
Why it is important to brush your teeth
By Jaylan
It is important to brush your teeth to keep them clean and healthy. Teeth are small, hard, white, marshmellow like squares that live in your mouths. You use your teeth to chomp and break down the food you eat.
If you don't look after your teeth, they will get cavities and this will make them unhealthy. To stop them getting cavities, you need to brush them. Using a toothbrush and toothpaste with a little bit of water and brushing them twice a day is going to help them from getting holes and cavities.
To keep our teeth nice and clean and healthy it is important to brush your teeth for at least two minutes every morning and night. First of all, you need to rinse your toothbrush with a little bit of water. Then add some toothpaste, about the size of a pea, to your toothbrush. Begin brushing the toothpaste all over your teeth and scrub all over your teeth making sure you get right into the hard to reach places. Once you have cleaned your teeth for two minutes you can then rinse your mouth with some water.
Making sure that brushing your teeth happens twice a day will help protect them from nasty bacteria and germs. This will keep them nice and clean and healthy to chomp down our food we love to eat.
How to take care of a pet
by MJ
Having a pet is a big responsibility. You will have to feed them and give them water too.
You have to give them a shelter and good food and fresh water daily. It is important to exercise your pet. You will have to love them and make sure you keep them warm. You will have to give them a bed too.
It is a big responsibility having a pet but rewarding.
My favourite Game
By Reece
My favourite game is Monopoly Ultimate. Why is it my favourite game? I like Monopoly Ultimate because it has credit cards and a pay wave. It is exciting.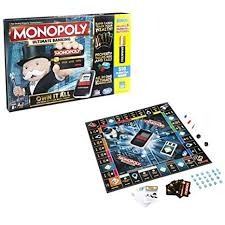 What you need to play this game is; credit cards, players, cards, golden dice and a board.
How to play this game. First, you need to roll the dice. Then the person that rolls the highest number gets to play the game and starts to play. If you want to buy a street, you have to get your credit card and pay it to the bank in the middle. You first start with 1,500 dollars. When you pass "GO", you get to press M to transfer 200 dollars. Then you keep going until the game is finished.
I love playing Monopoly because it has lots of detail and cool things that happen when I play Monopoly Ultimate.
term 3 art - paper mache
This term we have been busy doing our paper mache! It was a great link to the novel we read as a class "Charlotte's Web" and also a link to our overall focus this year "Enterprise and Innovation". Our little pigs are going to turn into money boxes soon! You will get to see the finished products on Gala day in Term 4 but here is a little sneak peak!
maths - measurement in term 3
This term, besides practicing our addition and multiplication we have learnt about measuring LENGTHS. We have learnt about metres, centimetres and millimetres. In week 9, we finished our measuring learning by doing a fun 'measure the snakes' activity.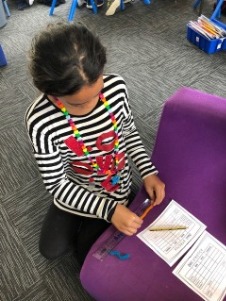 cross country - week 8 term 3
We trained really hard all Term 3 for Cross Country. Every morning before morning tea, we ran for 10 minutes. We tried to run without stopping. We were all excited when the Cross Country arrived. We all did really well - Mrs Houghton loved to see how hard we ran and how much we enjoyed it.
Below (left to right): Teyonne running towards the finish. The Year 3 girls lined up ready to start. The year 3 girls are OFF!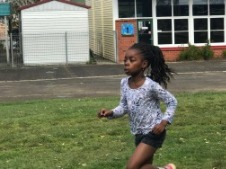 STEAM in Term 3 with Mrs blakie
This term, Room 11 has had time on Friday with Mrs Blakie to work with others to create different structures and designs. Students have had to problem solve and work as a team to create their projects. Here are some of the great things they have made.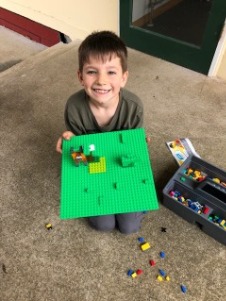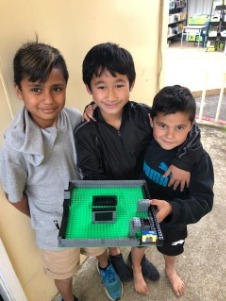 steam unit prototypes - term 2
We have worked really hard on making prototypes for a ball delivery system for our PE sports equipment box. The children were very proud to present their prototypes to the class. Here they are presenting below.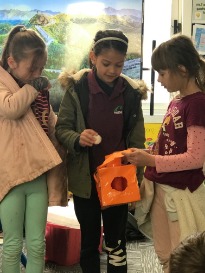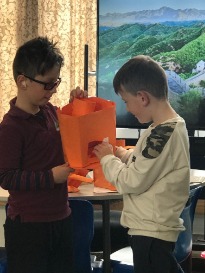 Matariki soup making - week 9, term 2
We decided to make VEGETABLE and PUMPKIN soups to celebrate Matariki with Room 6. We all helped chop the veges and use the food processor to make our ingredients really fine. Then we cooked our soup until just before lunch. We really enjoyed eating our soup and learning about chopping up vegetables.
let's make music! - Term 2
This term we have done Music as our Arts focus. We have learnt all about rhythm. We have learnt what crotchet (1 beat) and quaver (1/2 beat) and minim (2 beat) notes are and how to use body percussion to play our rhythms. Then we WROTE our own music and used percussion instruments to play it. It was lots of fun! We finished our music unit with a special guest - Cassius' dad Allan came in with his Pacifica drum and played for us - some even got up and danced!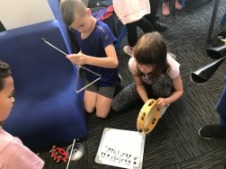 Maths - learning about Weight term 2
Balance Scales
-
We have learnt how to use balance scales this term. We have used marbles as our 'standard' unit on one side of scales and classroom objects on the other. We have estimated how many marbles it will take to make our scales balance and then we have completed our investigation to find out. It has been really fun to see how close we got with our estimates.
Measuring Scales
We have learnt how to measure in grams and how many grams are in a kilogram. We have also started to learn about reading weight using a decimal point (ie 1.5kg) and what the number after the decimal point means. We have used both electronic and old style measuring scales and have enjoyed our hands on activities.
The Playground is open - Week 4, Term 2!
The Children were SO excited to see the playground open and have a play on it! It is so exciting to see it finally open for the children to play on!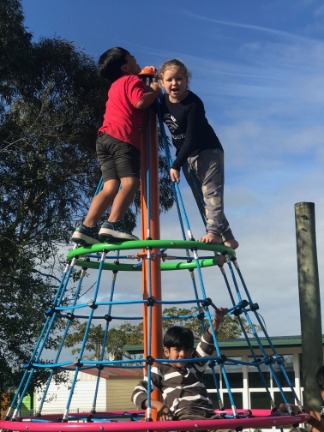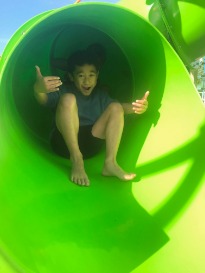 Inter-School Soccer - Week 4, Term 2, 2019
The Tui Whanau took 2 teams (a girls' team and a boys' team) to the Franklin Inter-School Soccer day. We had so much fun! The girls won ALL their games and the boys came THIRD in their division. Well done to you all! Mrs Houghton was very proud of you all but had lost her voice by the end of the day!
STEAM - Fair Testing, Week 3, Term 2, 2019
This week we learnt about gravity and objects. We also learnt how to do a fair test. We dropped objects 3 times from a certain height and recorded how many milliseconds it took for them to fall. Here are some photos of us completing our experiments! We had fun being SCIENTISTS today!
Mothers Day Presents - Term 2, Week 2.
This week we wrote letters to our mothers to tell them why we loved them so much. The children really used their learning around adding detail to their writing when they wrote them and yes some of them made their teacher cry!
We also made lovely hearts with words for our mothers. Here are some photos of some of them and some extracts from letters.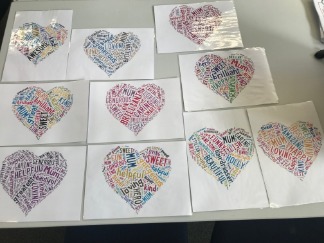 CHECK OUT SOME OF OUR AMAZING MESSAGES TO OUR MUMS WE WROTE!
"Dear Mum
You are the greatest Mum in the universe. I love the way you do stuff for me before yourself. I also love how you are so generous to me. You are so loving and kind. You are so sweet and happy. You are so smart and caring to me. I love you"
"Thank you for helping me when I get hurt. You are the greatest at hugging."
"Thank you for all your support. I love you because you are fun. I love you because you are sweet and always happy in the mornings."
"I love you Mum because you help me read and support me when I ride my motorbike. When you tell jokes, you make me laugh. You are my hero."
"I love you Mum. Thank you for being there when I feel sad. You are the best Mum ever and I love you."
"I love you because you make the best brisket in the world and you make the best waffles ever. You are the best mum."
"I love you because you are sweet. You are a brilliant Mum and you are always happy in the morning"
"Mum I love you because there is only one of you Mum. Thank you for doing my homework so I can be as smart as you are"
"I love you Mum because you support me at Motor cross. You make good noodles"]
"I love you mum because you make me delicious food and you are always nice to me. Mum, you are my hero, better than superman"
STEAM - (Science, Technology, Engineering, Arts Maths) LEARNING
In Term 2, we are looking at our School Community and any problems we might be able to find a solution to. We talked about designing a solution to our problem using STEAM learning.
In Week 1, we had an introduction to STEAM by doing a technology challenge with Room 6. Each team was given 6 sheets of newspaper, some sellotape and one pair of scissors to design a Marble run. The challenge was to make something a marble could roll down and see how far it would roll.
There was lots of interesting learning that happened during our challenge. The children had to work together and compromise as they decided on their solution. Some groups, managed to have time to trial their runs and then were able to modify it before the final run. Some groups did not and learnt during the final run that without a test run their marble runs might not work. This was an important part of the learning process.
Overall, it was amazing to see the different solutions and styles of runs the students created. And the fun they all had was clear to see also.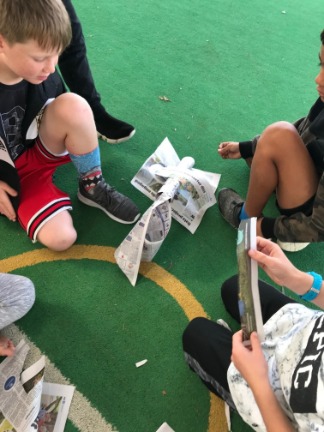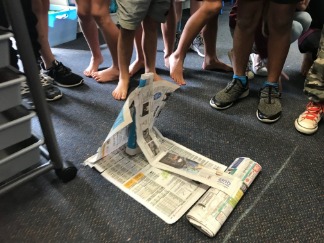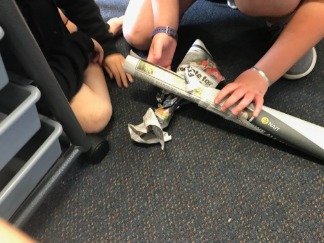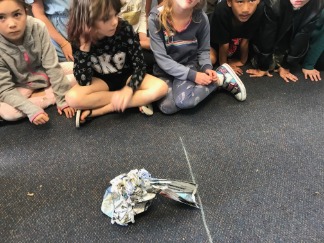 Week 1, Term 2 - Busy Mathematicians!
We have been very busy this week practicing our Skip counting in 2s. Click on the photo and you will be taken to one of the youtube clips we have been singing. We have also had fun working with each other doing Maths games. Look how busy we were all today!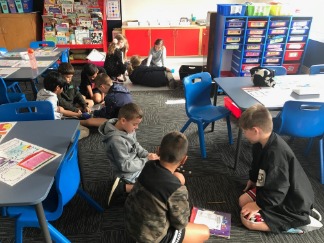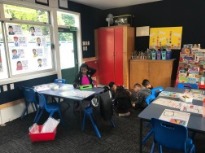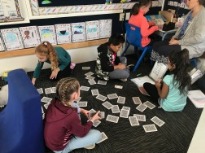 Week 3, Term 1 - swimming
We swim Tuesday, Wednesday and Thursday every week this term. But this week we had a special instructor - Hene from Swimming New Zealand. We focused on a perfect glide in the water and adding kicking. Here are some photos.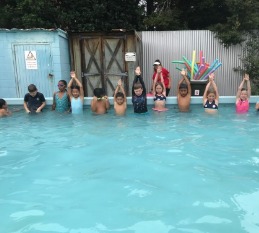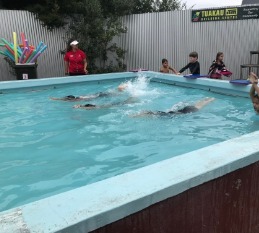 Week One, Term 1 - getting to know each other
This week, we did a great activity. We had to throw the string from person to person, saying the person's name we threw the string to. We had to work as a team and hold the string so we ended up with a big spider web. It was lots of fun!