Exploring measurement!
We measured the width of our classroom using our bodies using wooden blocks to help us. We had to work together in small groups to collect our information.
Heavier or Lighter?
We are learning to compare objects by weight. We found items around our room and talked about what was heavier and what was lighter.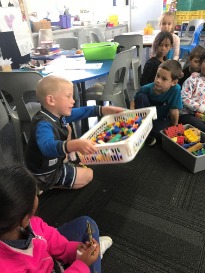 Buudy Class Reading with Room 3!
We listen to each other read books and practice our reading skills. If we get stuck on a tricky word, our buddy can help us. We love to share our stories with Room 3.
We are learning how to show Kotahitanga on the playground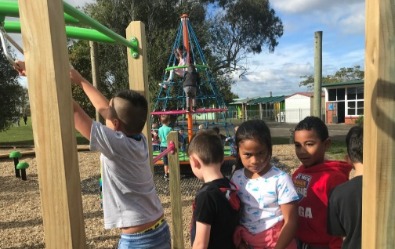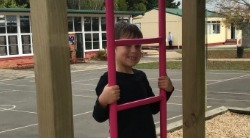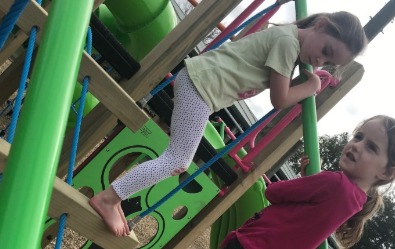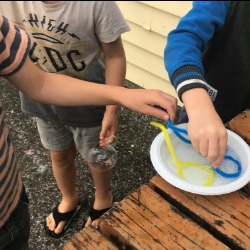 Blowing Bubbles...
We are learning how to write recounts. We made bubble wands and blew bubbles. We wrote a recount about our experience.