welcome to room 8
Mrs Kanon - Year 5 & 6


Team Building Activities
Welcome to Waru class.
We have been working on solving problems as a team.
First we had to "Save Fred". Fred was a gummy worm who had fallen out of his boat with out his life jacket. We worked together to get him safely on the boat with his life jacket.
PERSISTENCE was the word we learnt.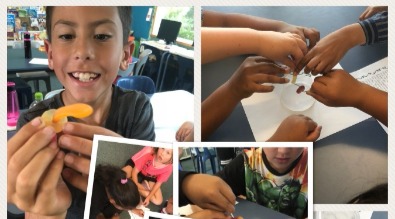 Help Harry
Next we had to "Help Harry" by building the tallest perch for him to see around the room. Lots of discussion, trial and error and making adjustment happened.