Room 2 is a Year 1 class and we are SUPER learners! Check out what we have been up to!
LEARNING THROUGH PLAY!
We are learning through play in Room 2 this year. Students get to choose different "Action Stations" to work at when not doing specific learning tasks with Mrs Houghton. Here is an amazing creation Lucas made - what excellent problem solving and pattern skills!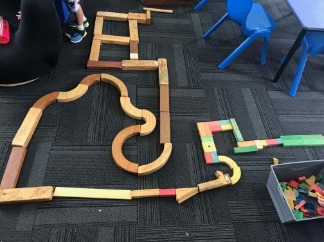 Learning the Alphabet
In Room 2, we are learning the alphabet and our sounds through singing about them. Click on the photo to hear our song and sing along!